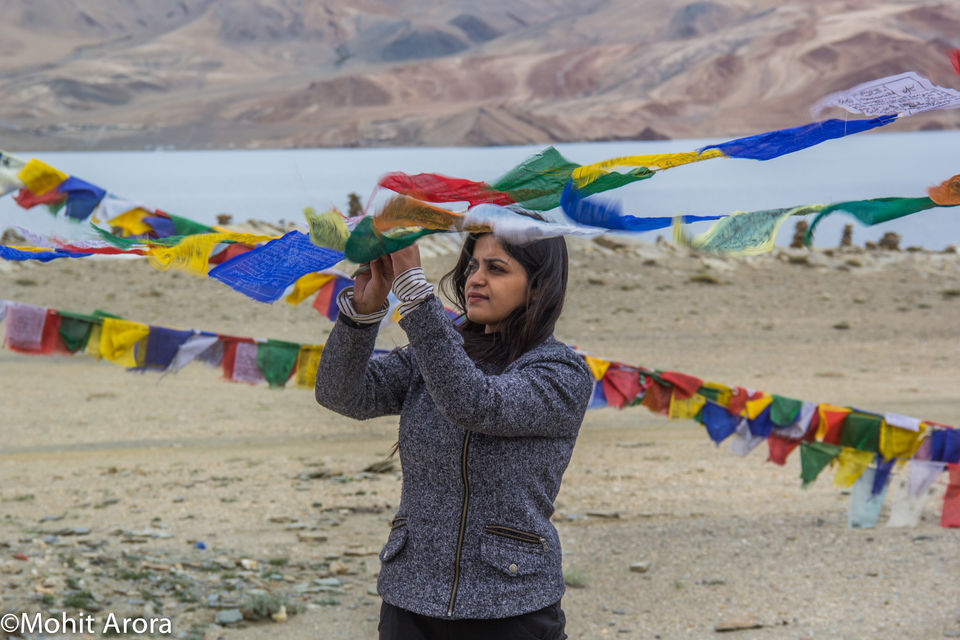 #CoffeeWithTripoto
Skerrrrttt! The car screeched to a halt and we all turned to a far corner to spot the animal that was probably annoyed by our presence. Kiang also known as the Tibetan wild ass turned it's pretty back towards us and continued grazing the field. Native to the Tibetan Plateau, the herbivorous animal is the largest of the wild asses. We also spotted a pair of green eyes which we thought was a Fox. The Red Fox (also known as Watse in the local language) along with Tibetan Sand Fox are among the few smaller animals you can sometimes see from the road. This was the 6 th day of our trip. Our daredevil meter went a notch higher when we took a sudden turn and for the next 20 minutes or so drove on the meadows. It was 11pm...we had left from Leh a little after noon. In the morning, we had left for KhardungLa after a scrumptious and authentic Ladakhi breakfast (Ladakhi bread, bhurji, white bread with butter, tea/coffee) at our guesthouse, Dream Ladakh. Our host ensured that we are taken care of in the best way possible. Her husband (Mr. Tundup) is an Ice Hockey player and the medals displayed in the living room told us that he was pretty good at it! At an elevation of 18,379 ft, KhardungLa is the world's highest motorable road. The road till South Pullu check-post was good but post that is when the ordeal began! And the traffic jam added to our woes. When we reached the top, we were in a lil bit of a shock! There were people everywhere! And the photoshoots just won't stop! With great difficulty, we managed to click the pic of the milestone and decided to make a move. Back in Leh town, we had lunch at Chopsticks. This place is indeed the best in town! We had Mutton Briyani, Japnese Chicken Teriyaki, Pad Thai Noodles, Garlic Schezwan Noodles and Pineapple Chicken Rice and it was finger licking good! Considering the weather and the logistics, Ram unfortunately had to keep his JK bike at Leh and travel in Gypsy with us till Sarchu. The weather was changing by the minute and it had started pouring already.
The river gave us company...the majestic landscape slowly revealing itself... I could faintly hear the song...
"Khule Hain Jo Pal, Kahe Yeh Nazar... Lagta Hai Ab Hai Jaage Hum... Fikrein Jo Thi, Peeche Reh Gayi... Nikle Unse Aage Hum... Hua Hai Yun Ke Dil Pighal Gaye... Bas Ek Pal Mein Hum Badal Gaye..."
On the way, we spotted a Yogi-like mountain! It was trippy! We still had a long way to go. We had stopped for Tea on our way and the locals had their hearts in their mouth when we told them about our destination. We were headed towards TsoMoriri and in the entire stretch from Leh, it was just us! One of the reasons for it was because we had started late from Leh and also, TsoMoriri is still less explored in comparison to Leh-Ladakh. We reached our destination post an Army check-post around midnight. We were staying the night at Yak Camp in Karzok village. The tents were extremely comfortable and warm. We slept like a log! In the morning, we were greeted by friendly pahadi faces. One of the staff members was a college student who was doing his summer internship. Karzok village is located in the Rupshu region on the shore of TsoMoriri and it also has a reasonable nomadic population. TsoMoriri which literally means 'Mountain Lake' left us speechless. Just like Pangong, it changed colours...it was mighty, beautiful and simply magical. We spotted Brahminy Ducks and Black Necked Cranes here. Marshes of Ladakh is a good breeding ground for other migratory birds as well. After spending an hour or so at peace near the lake, we decided to make a move. On our way back, we saw a kid running with full speed towards us...we thought maybe he needs a lift...we stopped a lil further and saw an old man walking towards us...we had thought about all the emergency situations these guys could be in - maybe they need water or food or maybe somebody is dying and needs to be taken to the hospital... but to our surprise, all that the old man needed was a few cigarettes! For the next couple of minutes, all of us broke into a laughter riot! He was one of the nomads...out there in the field to herd the cattle. At 14,836 ft, with no soul around, all that the old man needed the moment he saw humans was few cigarettes! Damn!
Well, fulfilling the old man's wishes, introspecting, we were on the road once again. We stopped for Tea near Tsokar Lake, another salt lake located in Rupshu region. One of the tent's thread was hanging in the air. We could smell the melting butter...the aura alone filled the body with warmth...the Pink Ladakhi Butter Tea did its magic with the first sip itself. The lake however wasn't in its full glory. But the rain gods had taken it upon themselves to make it up for it. The grass was turning green with every drop of rain. From where we were sitting, it looked like the gods were leading an orchestra and nature with its innumerable shades of blue and green arranged themselves, happily!
We crossed More Plains, Pang, LachungLa and reached Sarchu at 10:30pm.
Sarchu is known for its harsh and cruel weather! It was damn windy and it sure felt like near-freezing aka nearing-death Celsius! But, thankfully we had Vat69 and freshly made dinner (specially for us) to help us survive! The valley was soon filled with our laughter as Hearts, Spades, Clubs and Diamonds did rounds on the table. Bantu and Manu had taught us a new game called Jhanp (also known as Bhabhi). Bluffs being caught...sly looks being exchanged...the spirit warming up the body and the games and jokes warming our hearts... All of this being done with the help of an emergency light as these places function with the help of solar panels and they switch off the main power post 11pm. A lil more chit-chat and Avinash dramatically pulling-off few stunts, we called it a night! The tents were super comfortable. A sound sleep of 7 hours and we were fresh like a flower in the morning!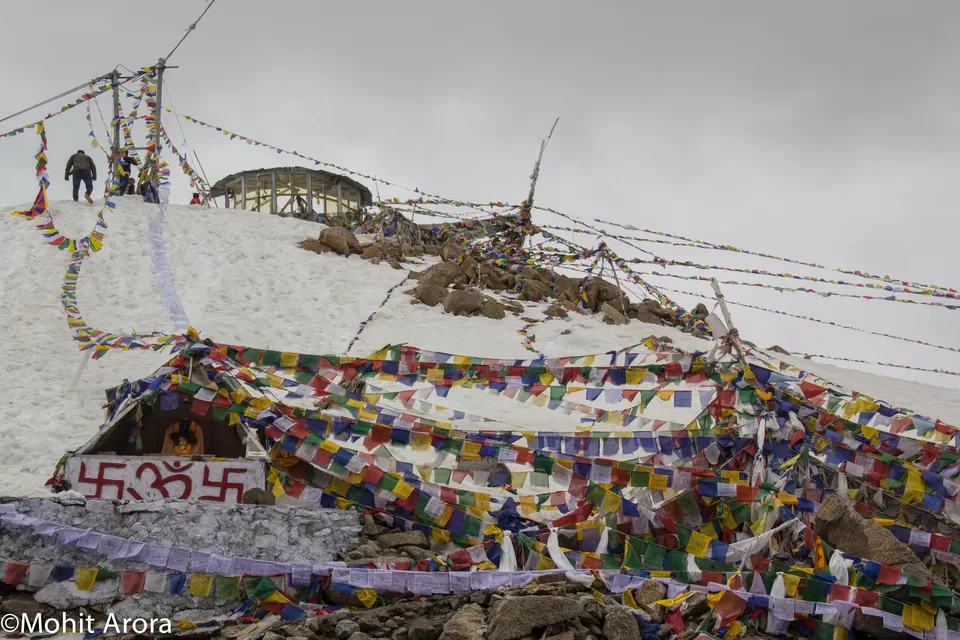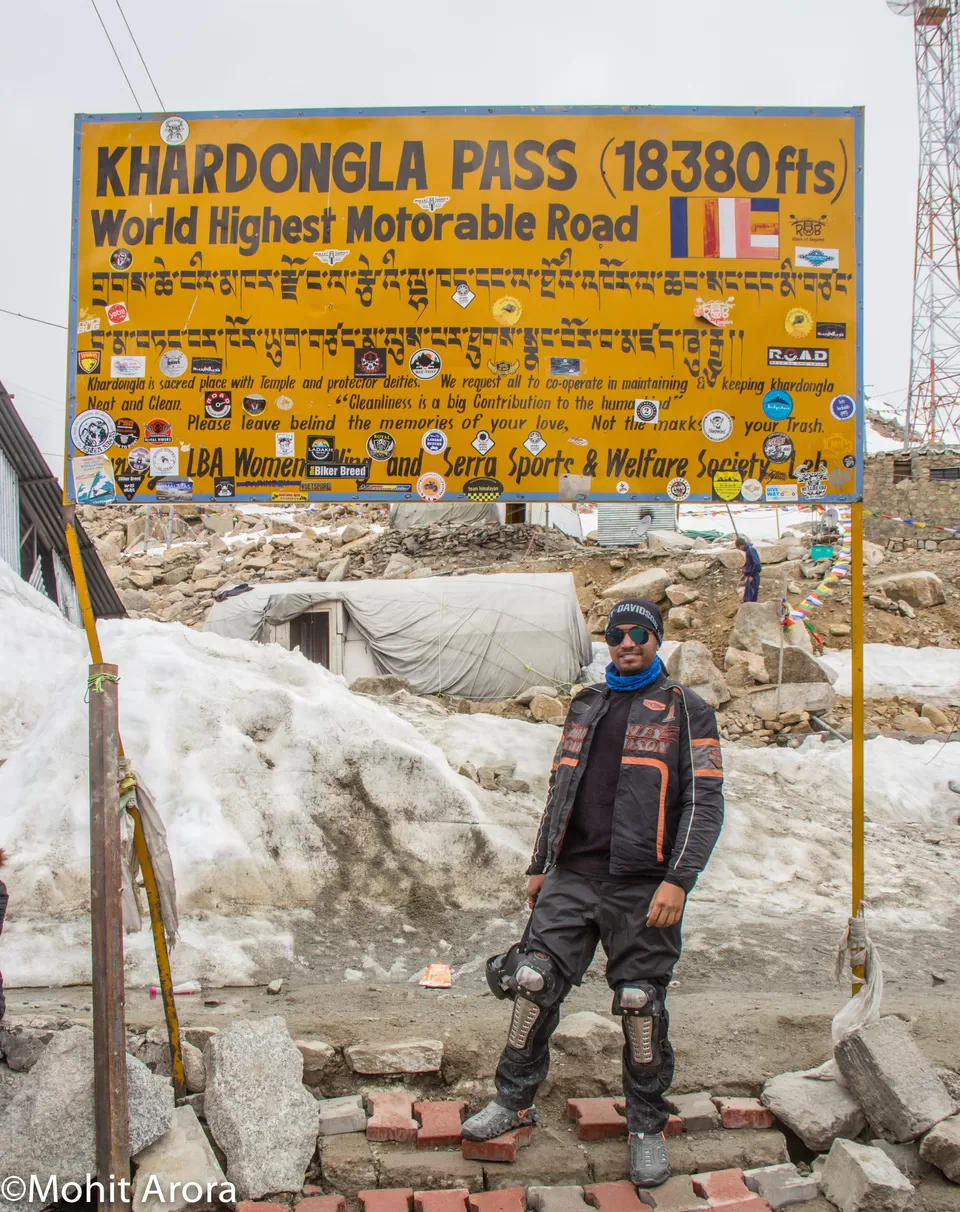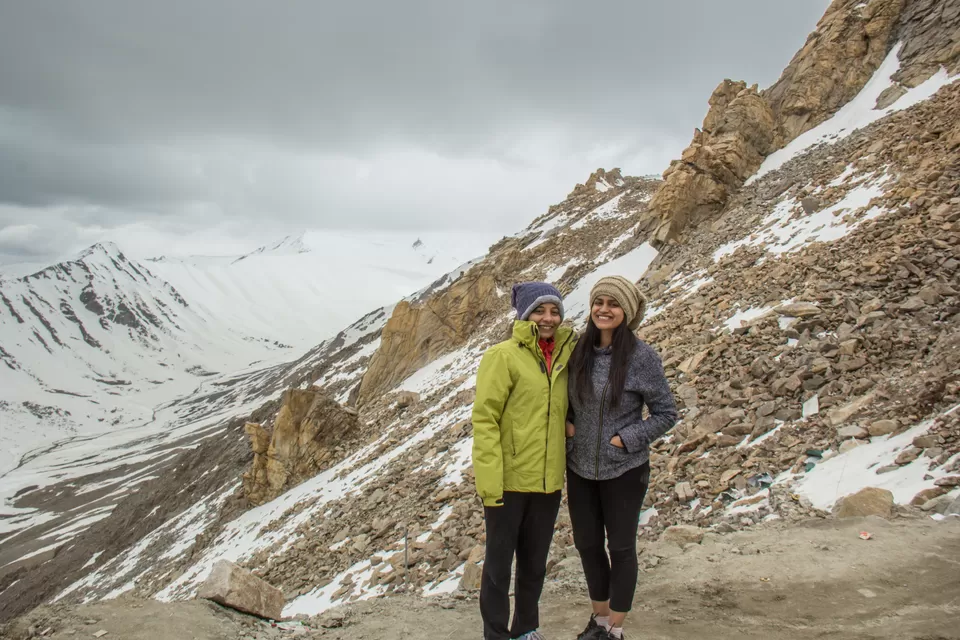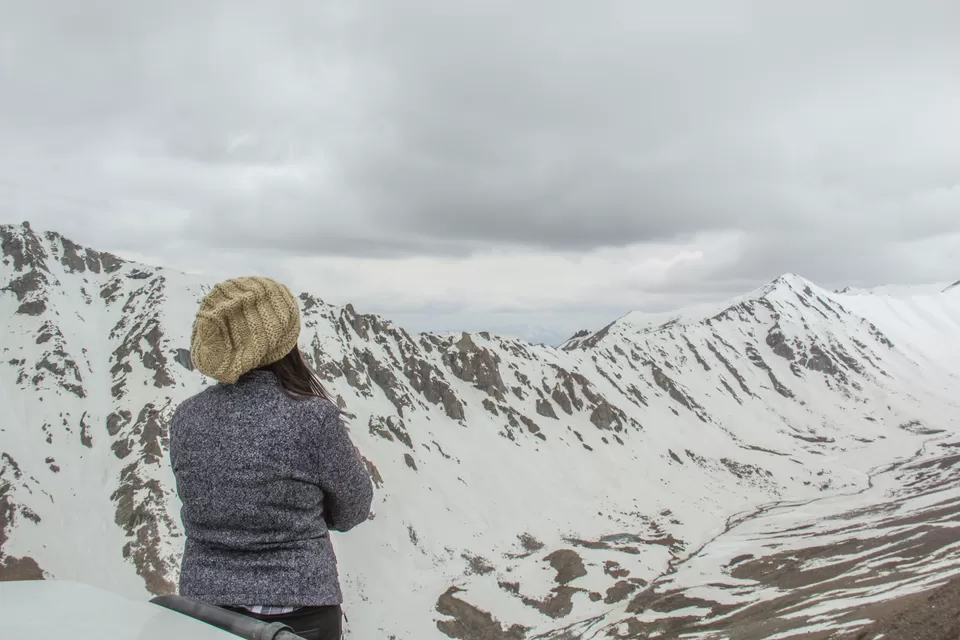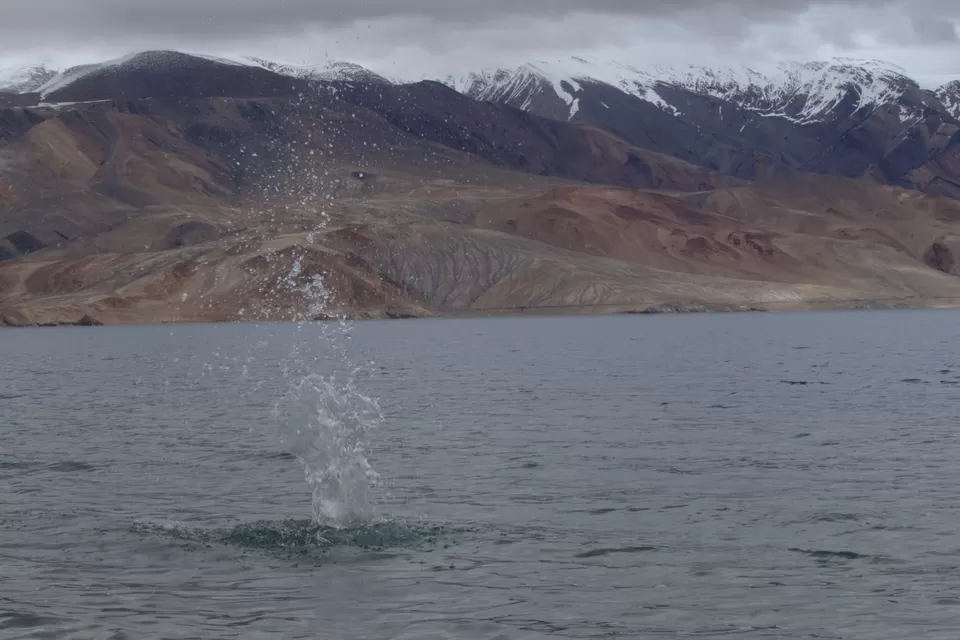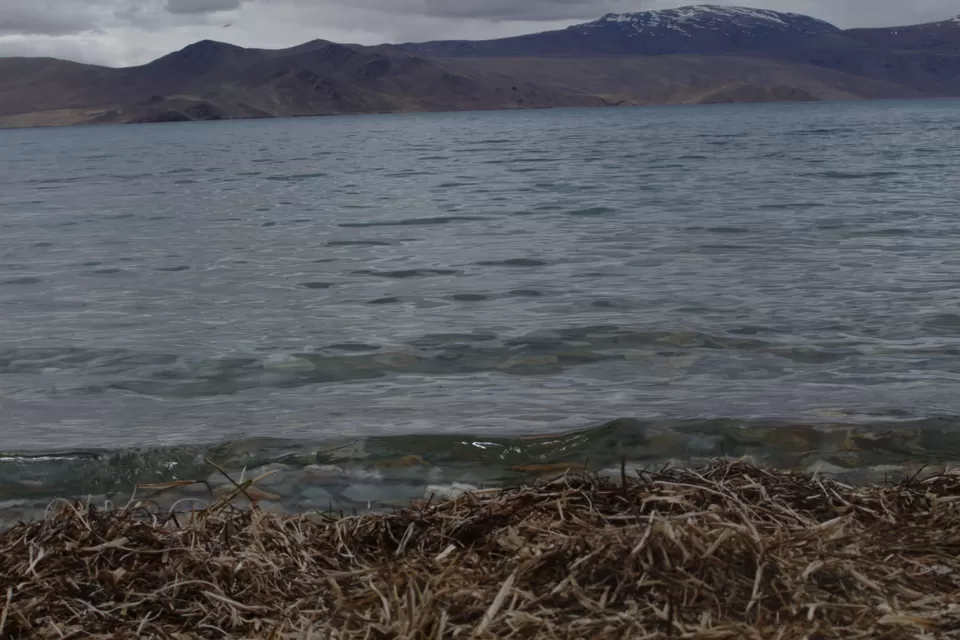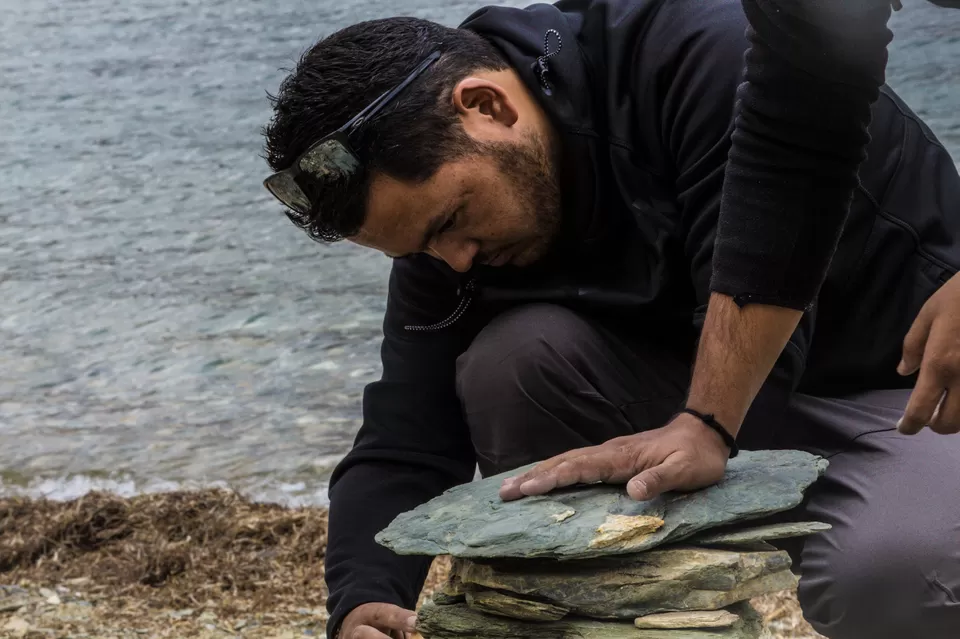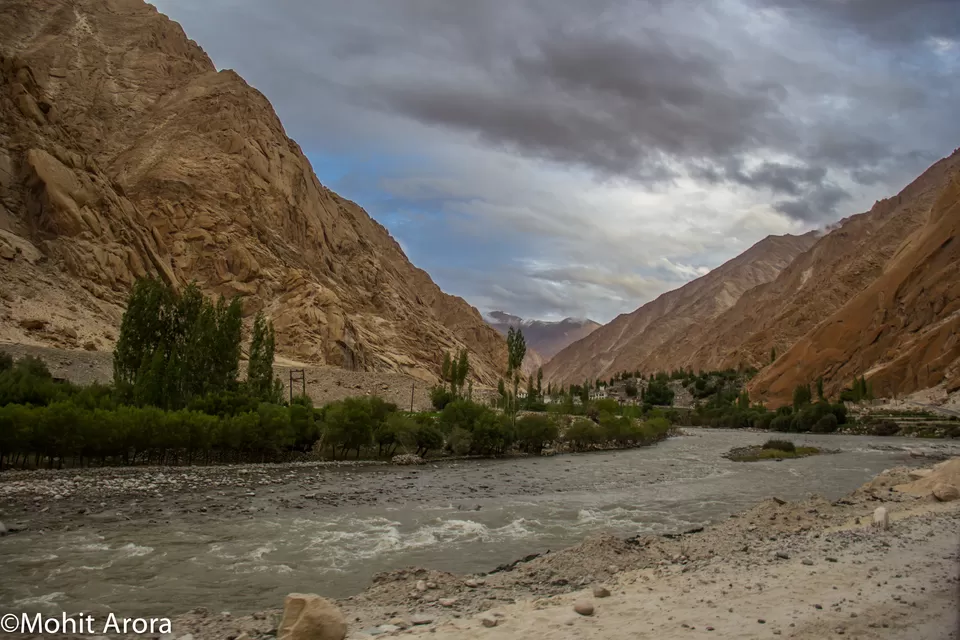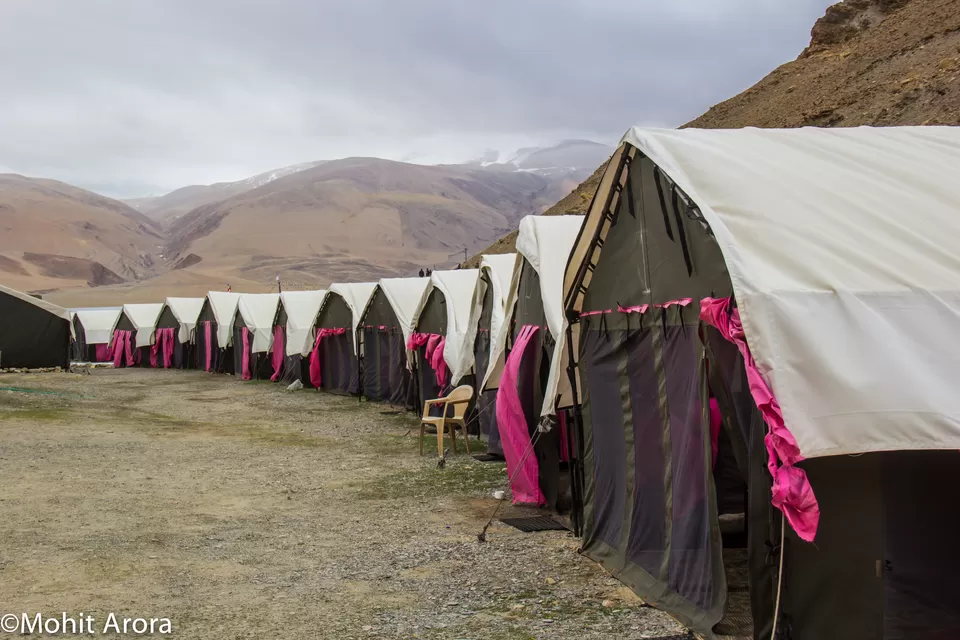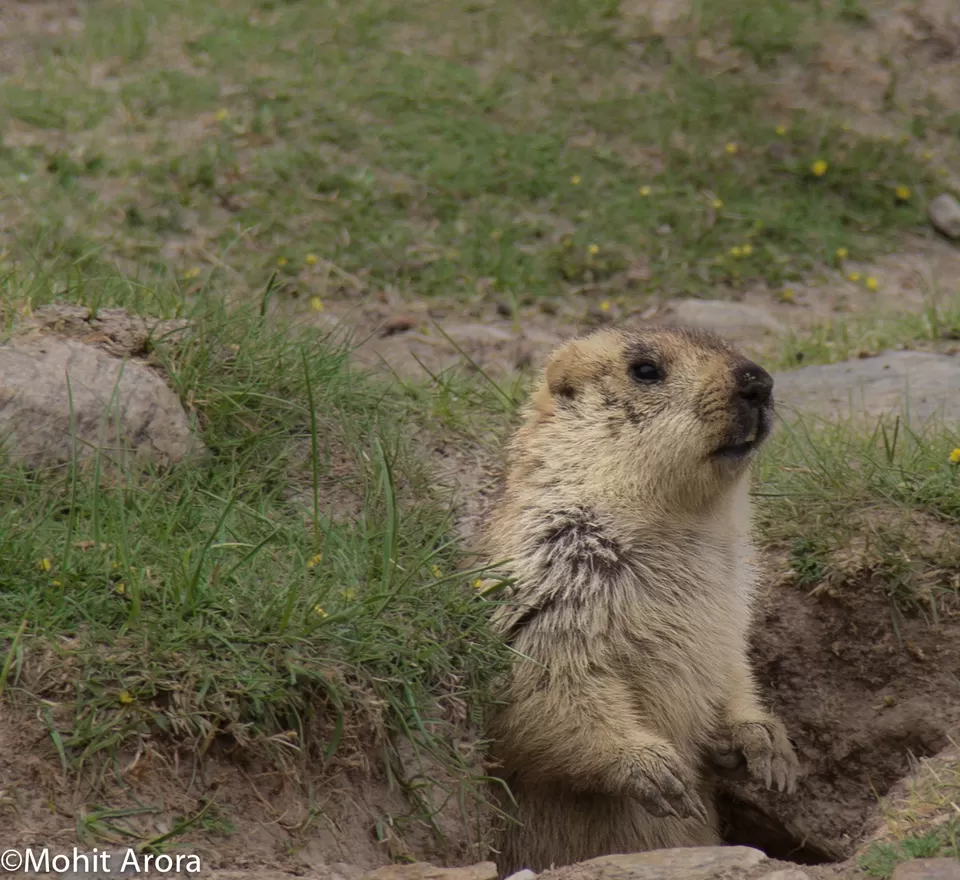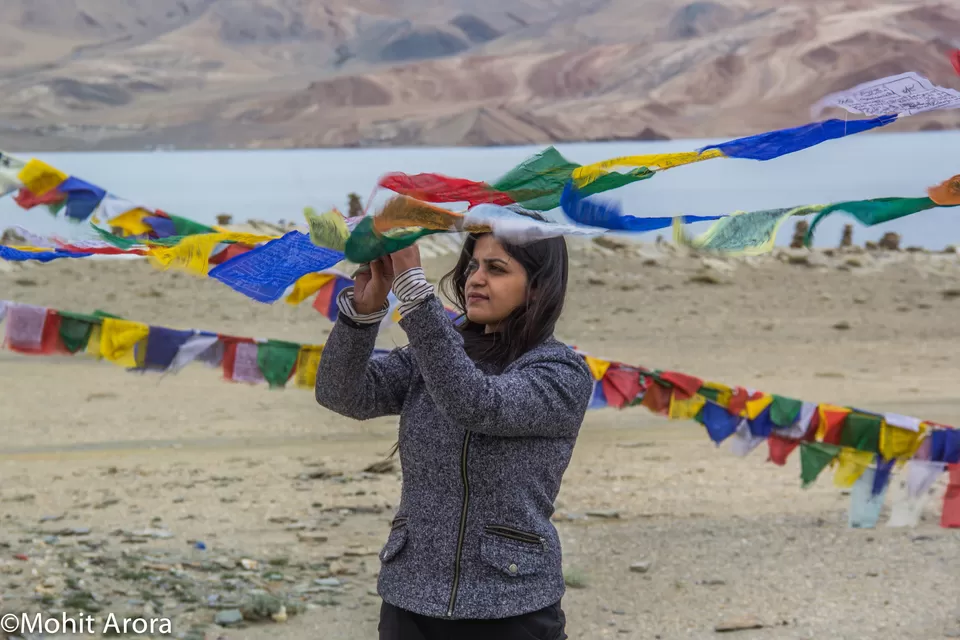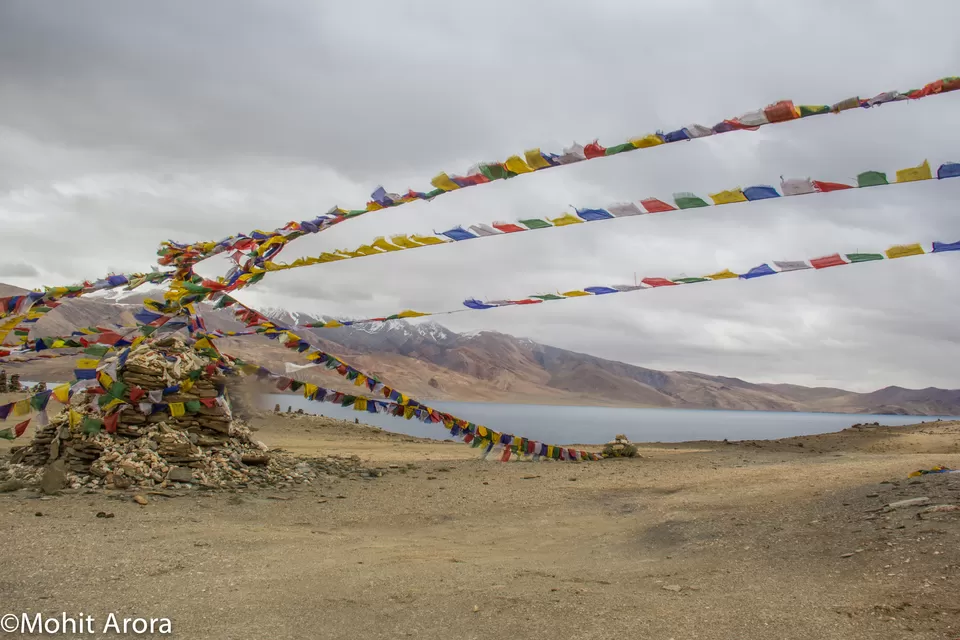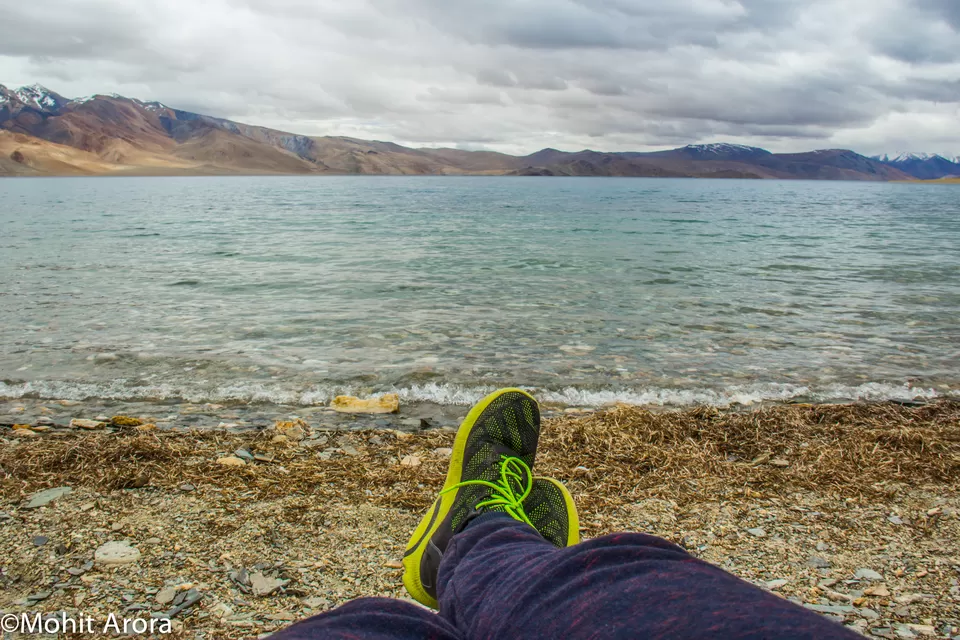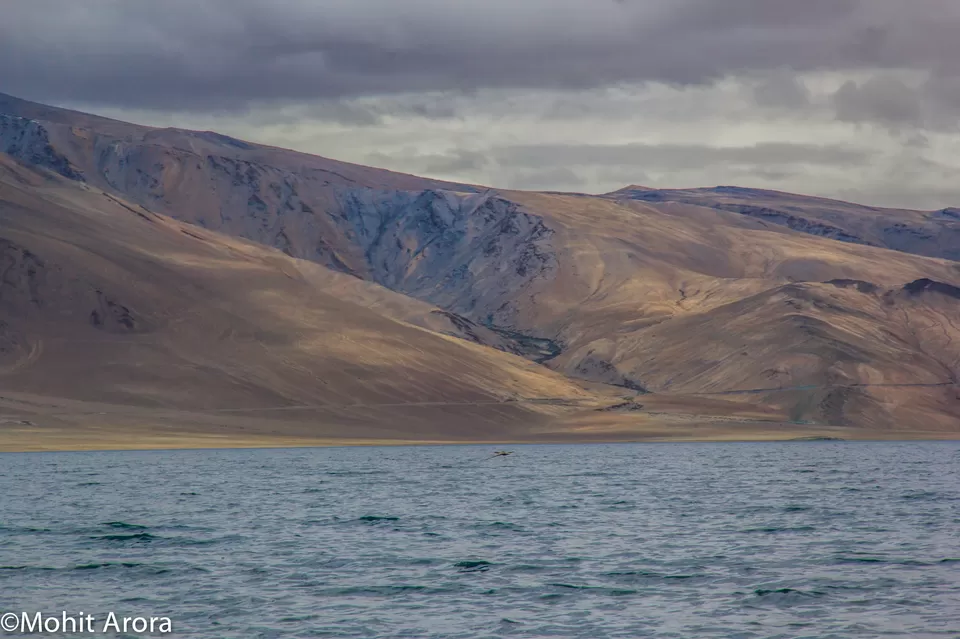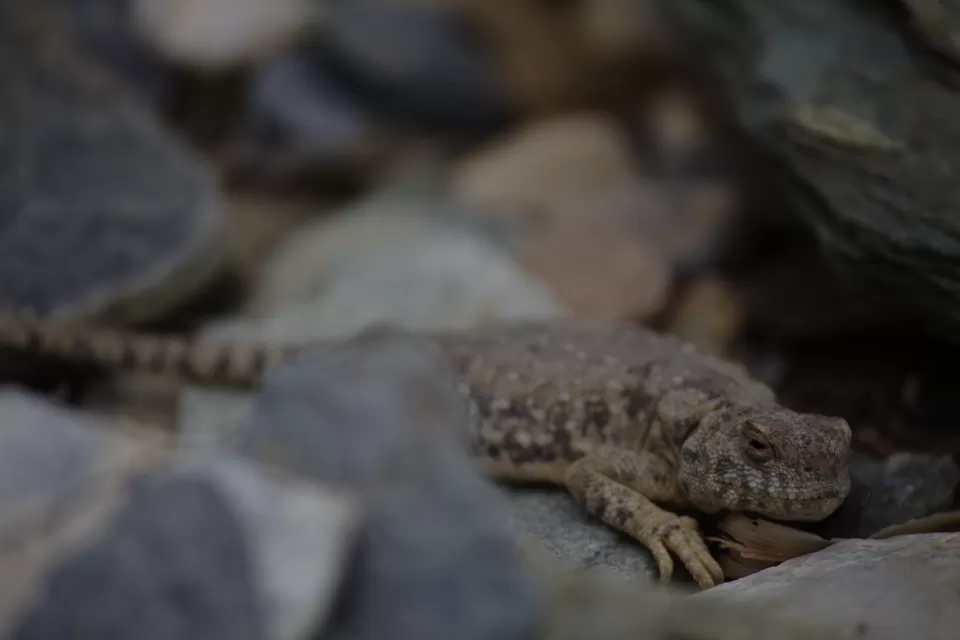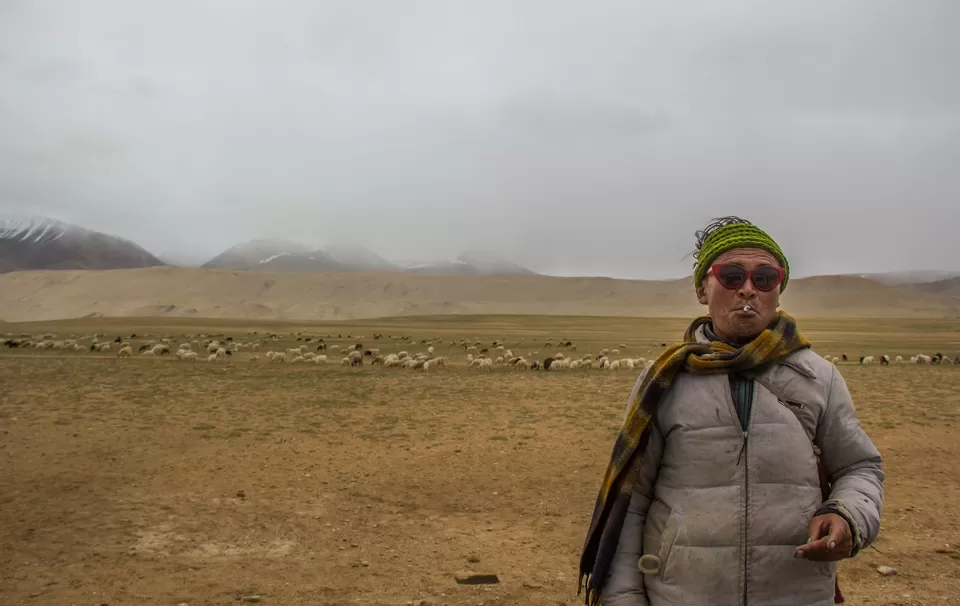 You can read rest of the trip details here:
Day 0: http://resfebertales.com/an-ordinary-ladakhi-tale-day-0-an-intro/
Day 1: http://resfebertales.com/an-ordinary-ladakhi-tale-day-1-manali-to-jispa/
Day 2: http://resfebertales.com/an-ordinary-ladakhi-tale-day-2-jispa-to-sarchu/
Day 3: http://resfebertales.com/an-ordinary-ladakhi-tale-day-3-sarchu-to-leh/
Day 4: http://resfebertales.com/an-ordinary-ladakhi-tale-day-4-leh-to-pangong/
Day 5: http://resfebertales.com/an-ordinary-ladakhi-tale-day-5-pangong-to-leh/
Day 8: http://resfebertales.com/an-ordinary-ladakhi-tale-day-8-sarchu-to-manali/
Day 9: http://resfebertales.com/an-ordinary-ladakhi-tale-day-9-in-manali/
Day 10: http://resfebertales.com/an-ordinary-ladakhi-tale-day-10-back-in-delhi-rewind/ About Trippy Travelette
A digital marketeer by profession, I was bitten by the travel bug when I was 18 years old. My Mother had gifted me an envelope that had to and fro rail tickets to Gujarat. I had studied in a boarding school in Gujarat and was more than happy thinking about the reunion with my girlfriends who were still there in Ahmedabad and Anand. I was travelling alone but being backed up both morally and financially by my mother, I was a bit relaxed. That trip was where I first experienced the urge to say, 'I was here, I saw this and it mattered to me." There was no looking back post this! I was falling in love with the idea of picking up the bag and leaving for the unknown! The travel experiences started becoming a reminder of human insignificance and frailty. Today, I am most particularly in love with Himachal Pradesh. The landscape, the culture and the people here have become a special part of my life. And you will see most of my travel experiences talk about the same. A complete tea addict, nothing gives me more joy than a 'pahadi chai' with some butter toast! Looking forward to exploring and exchanging awe inspiring stories. Happy Travelling!