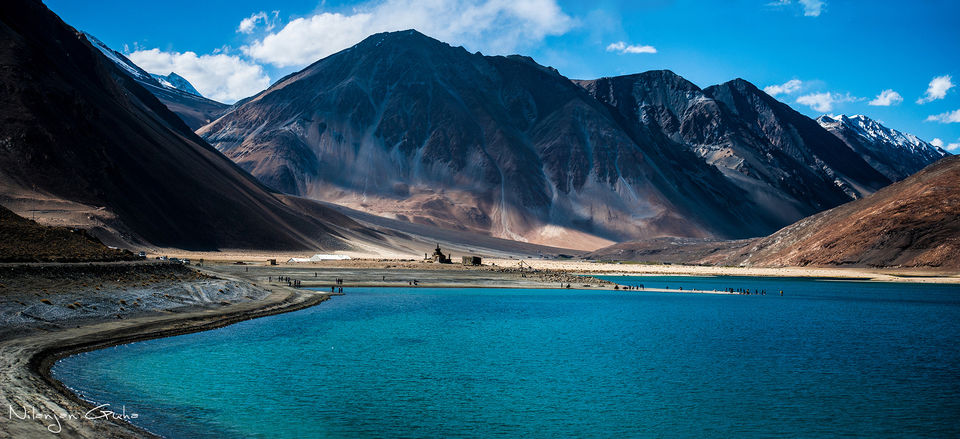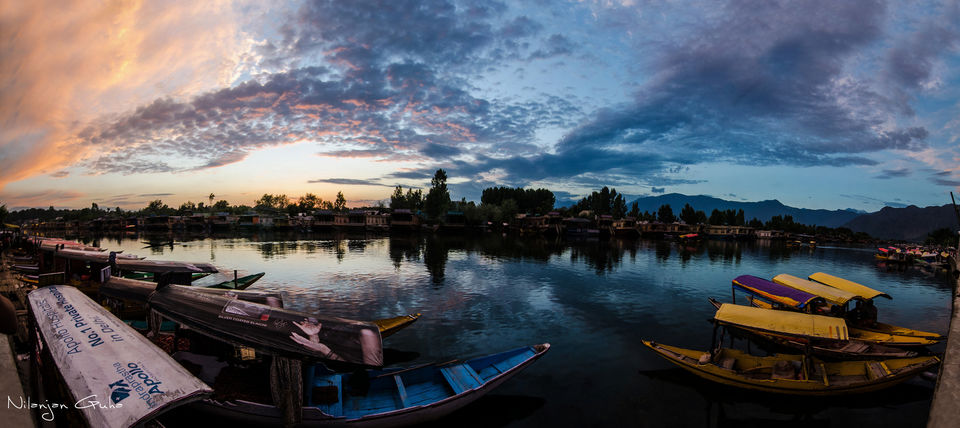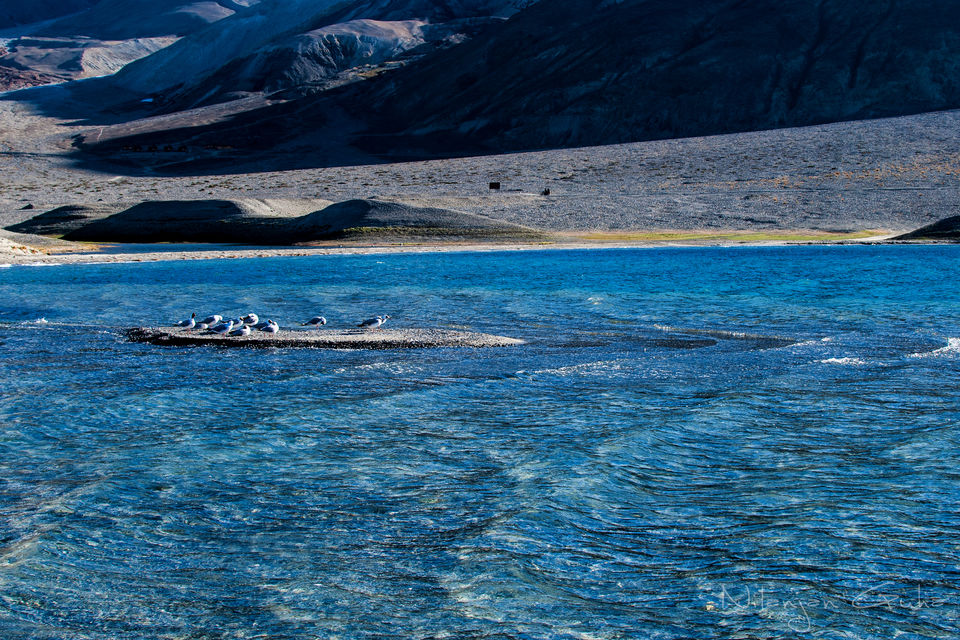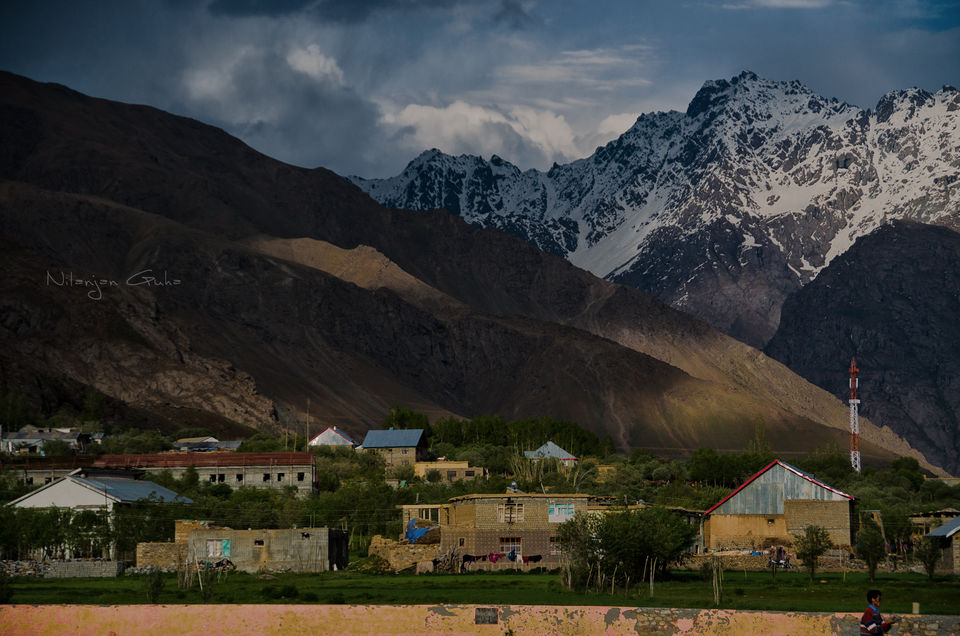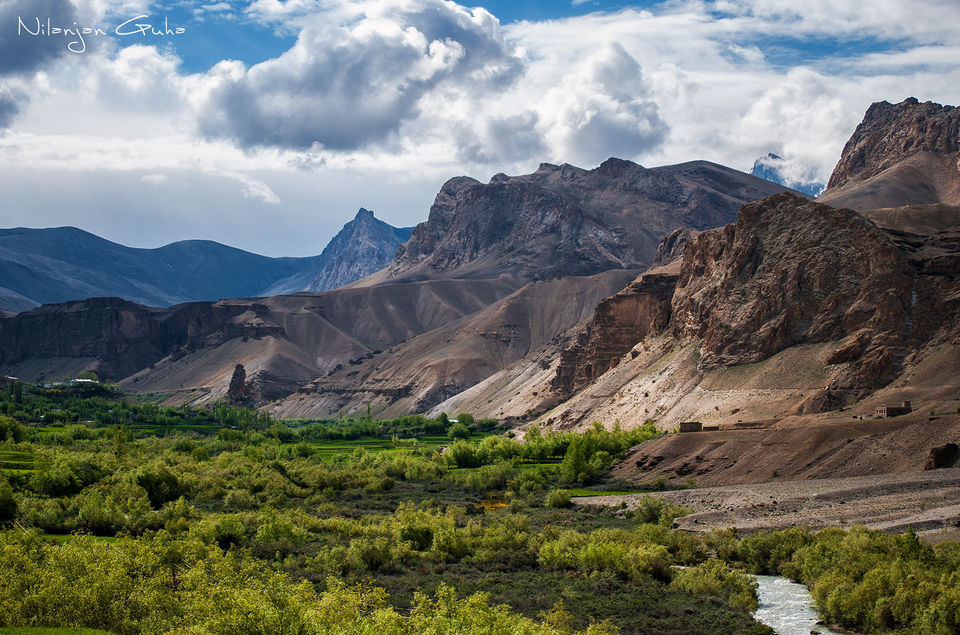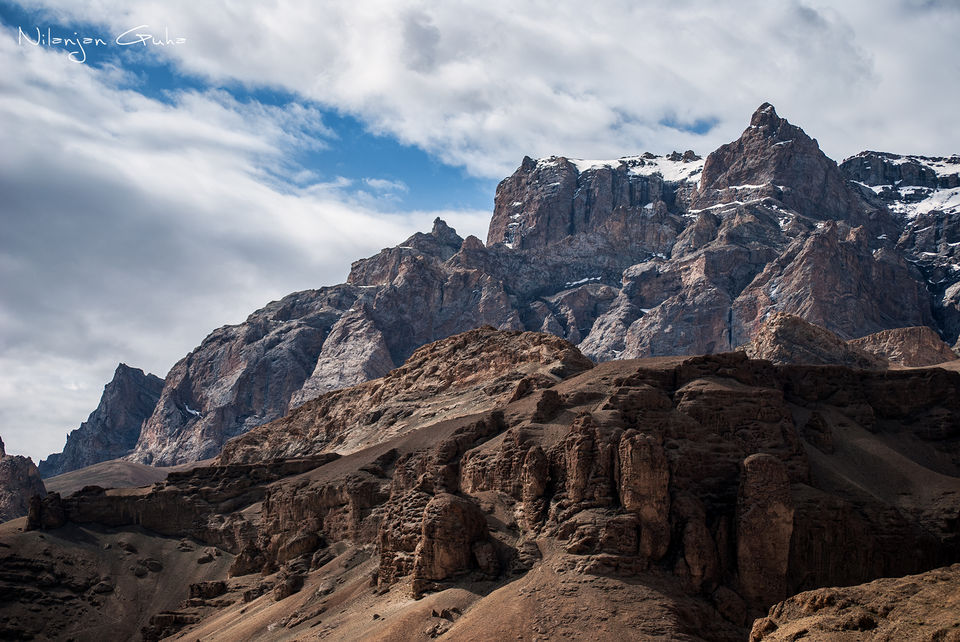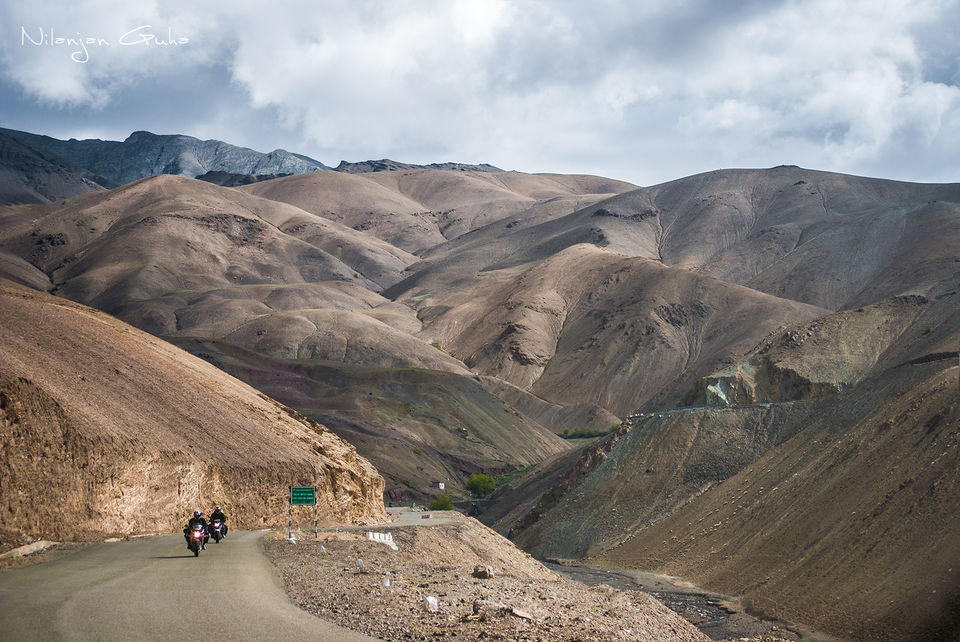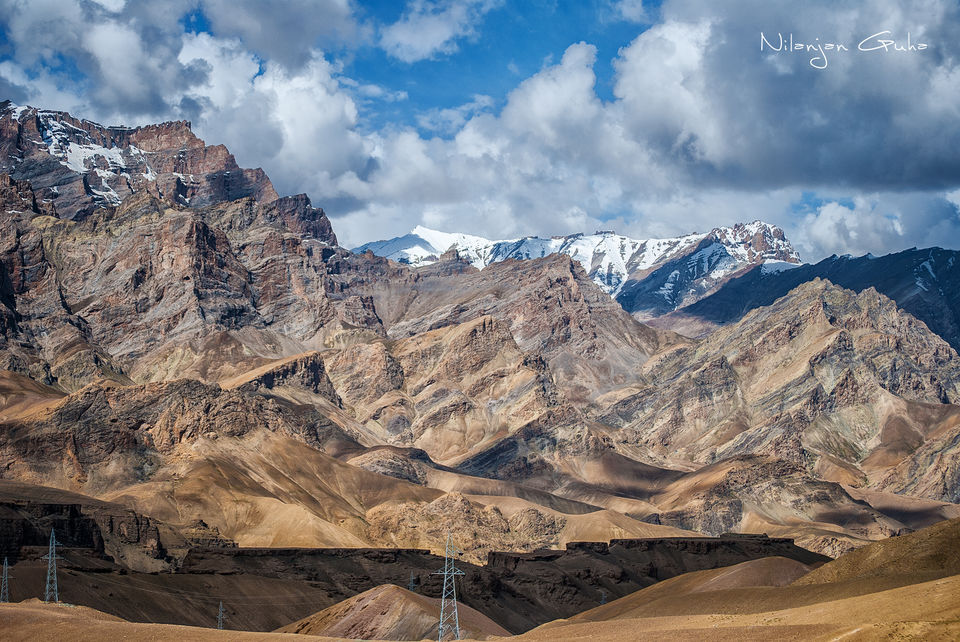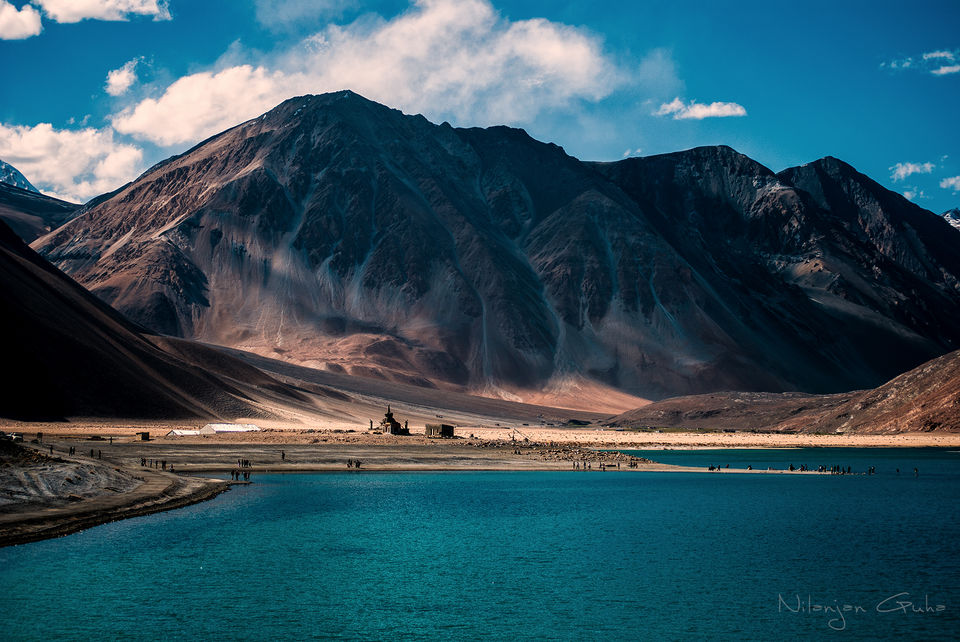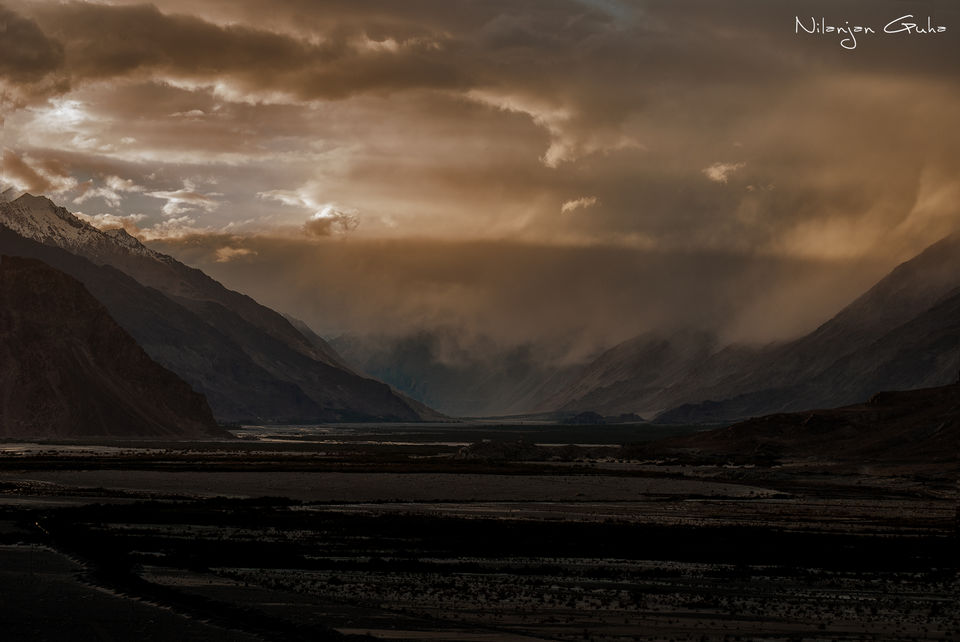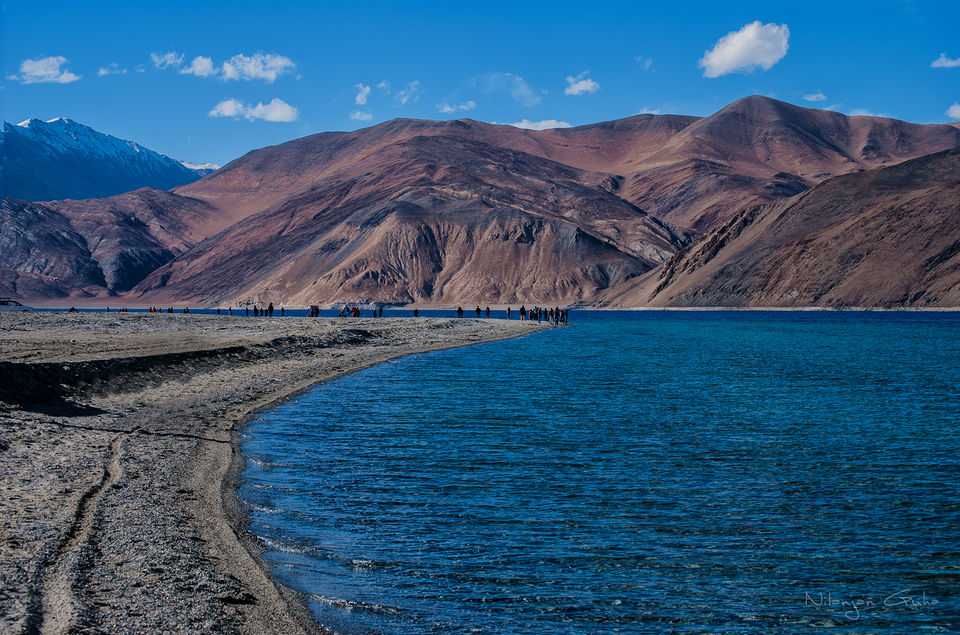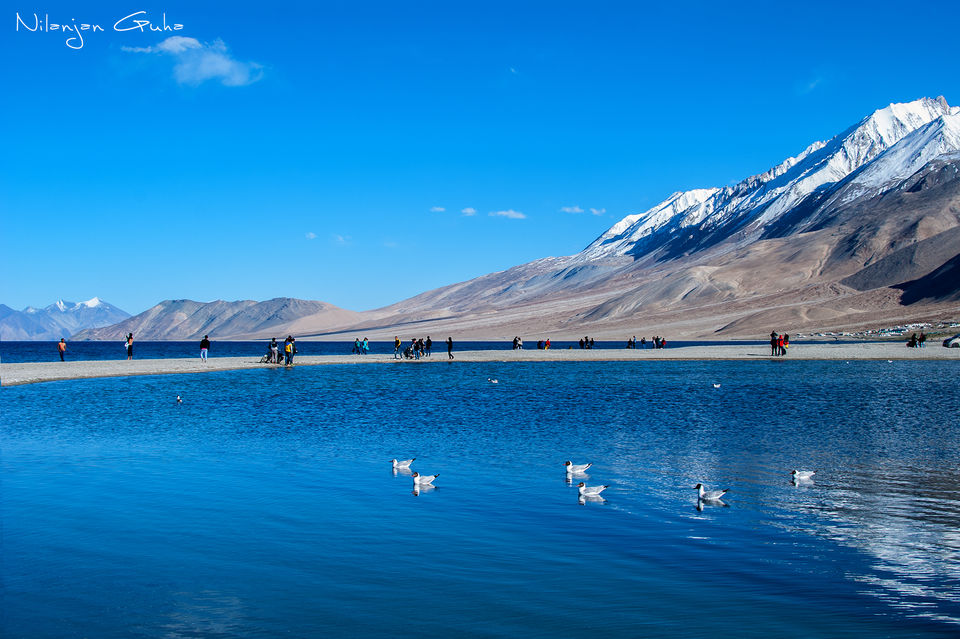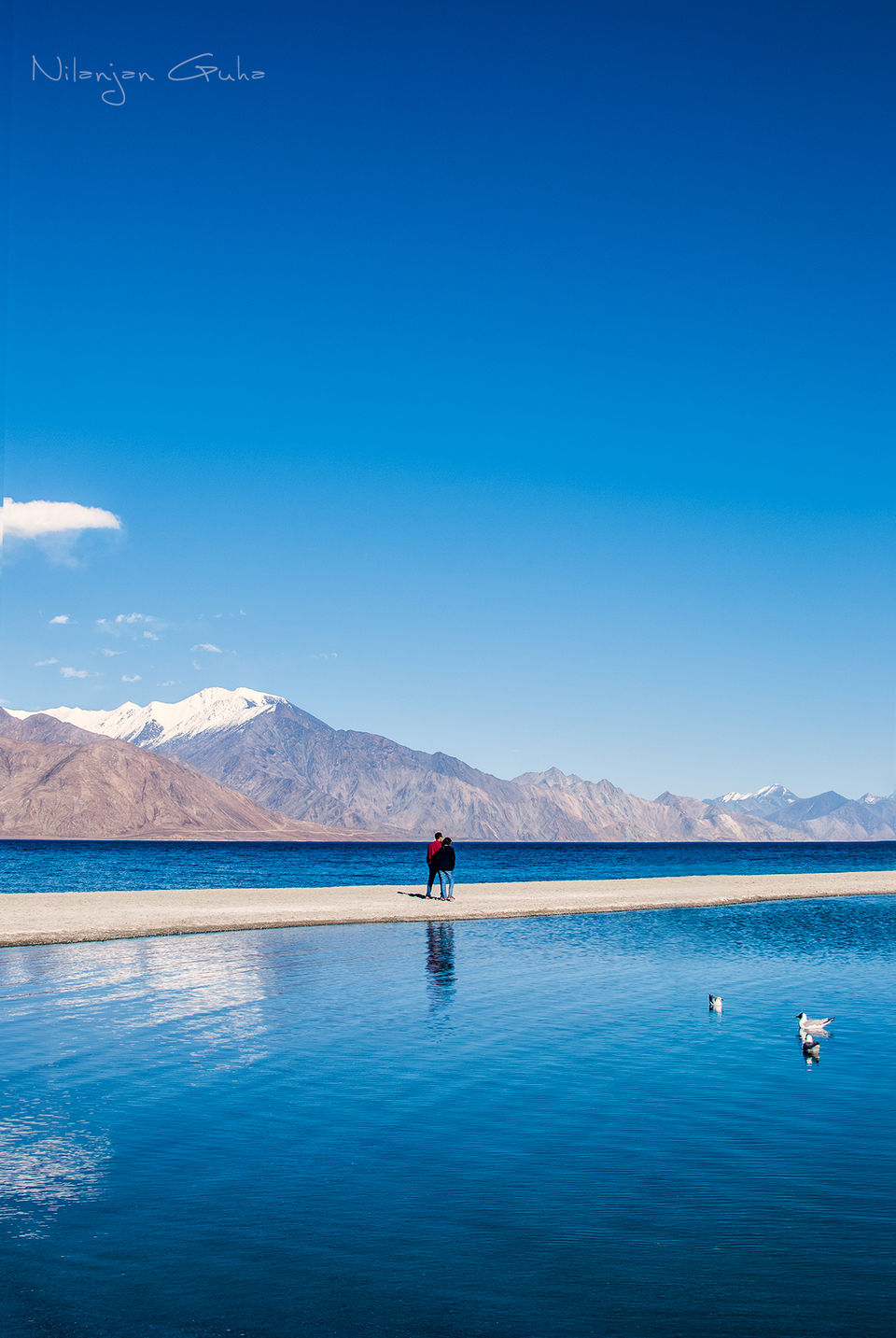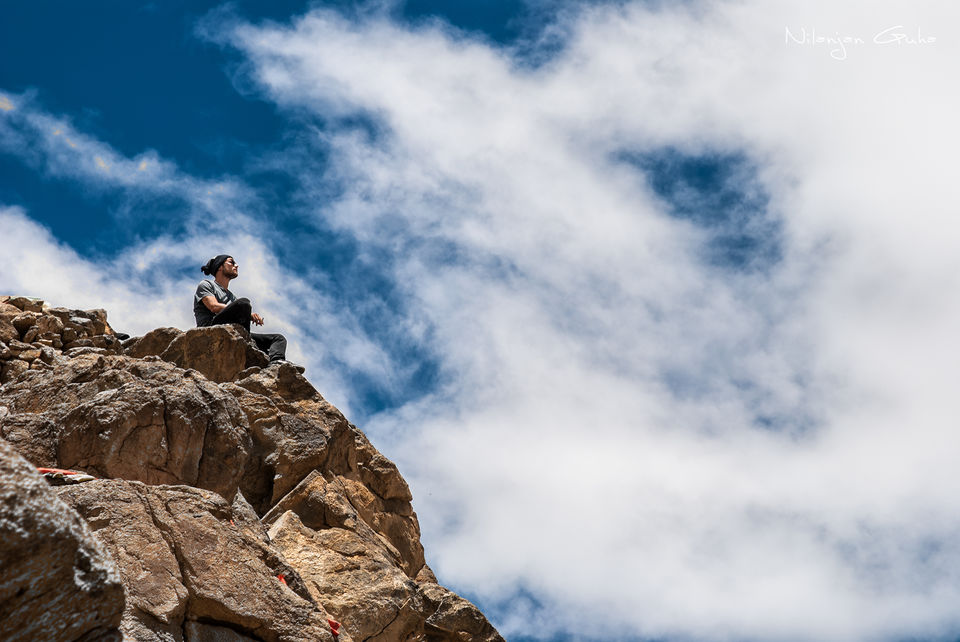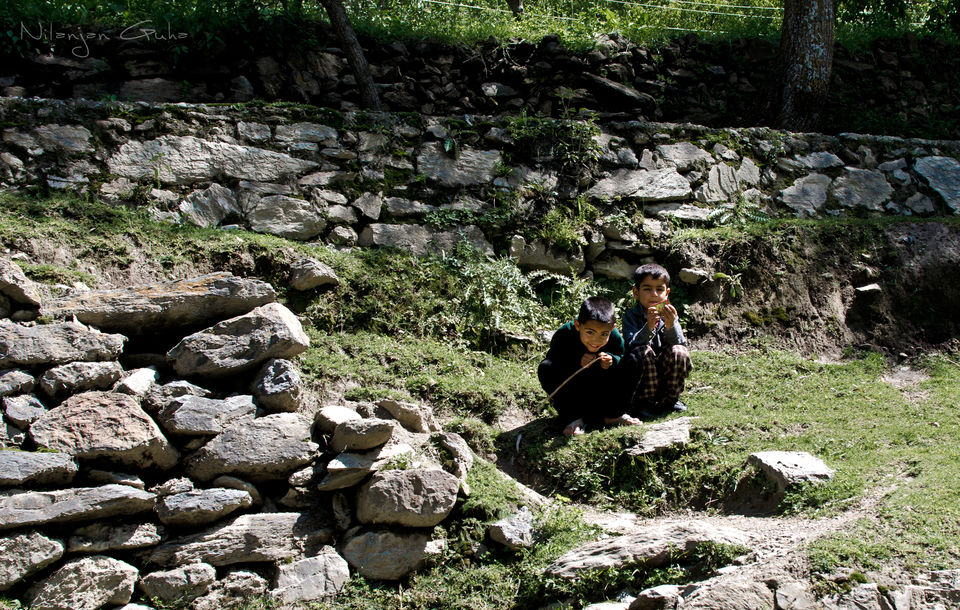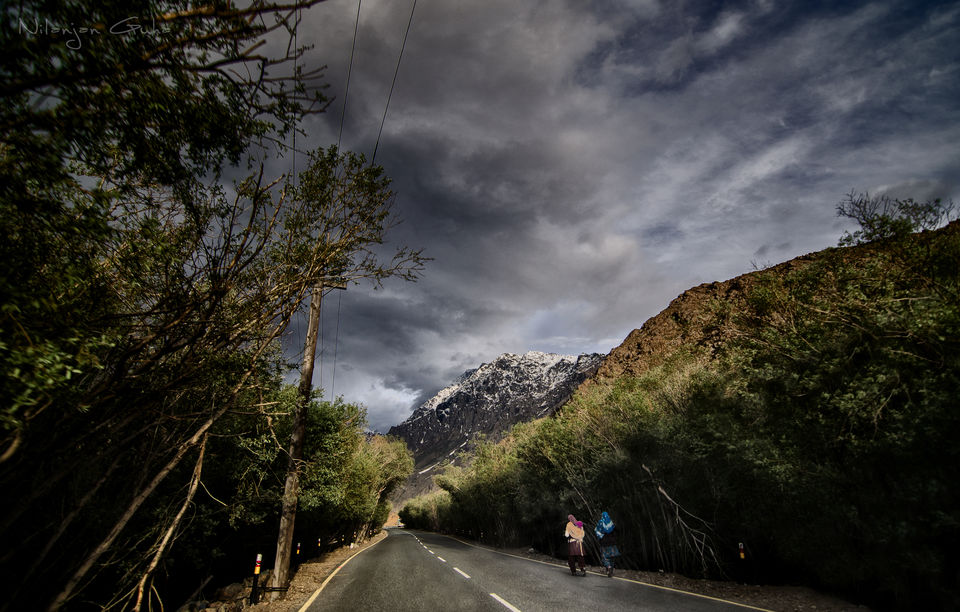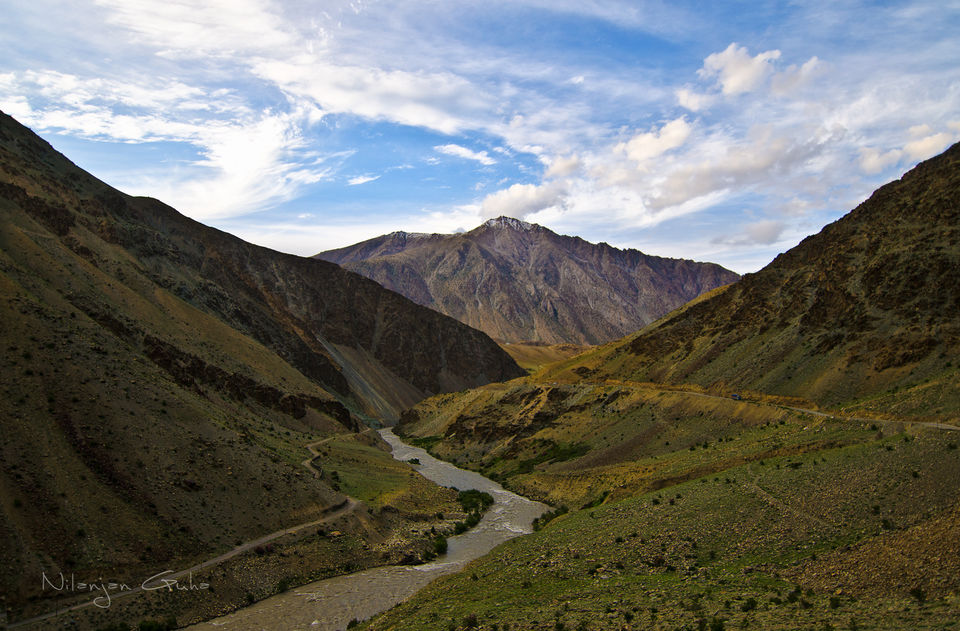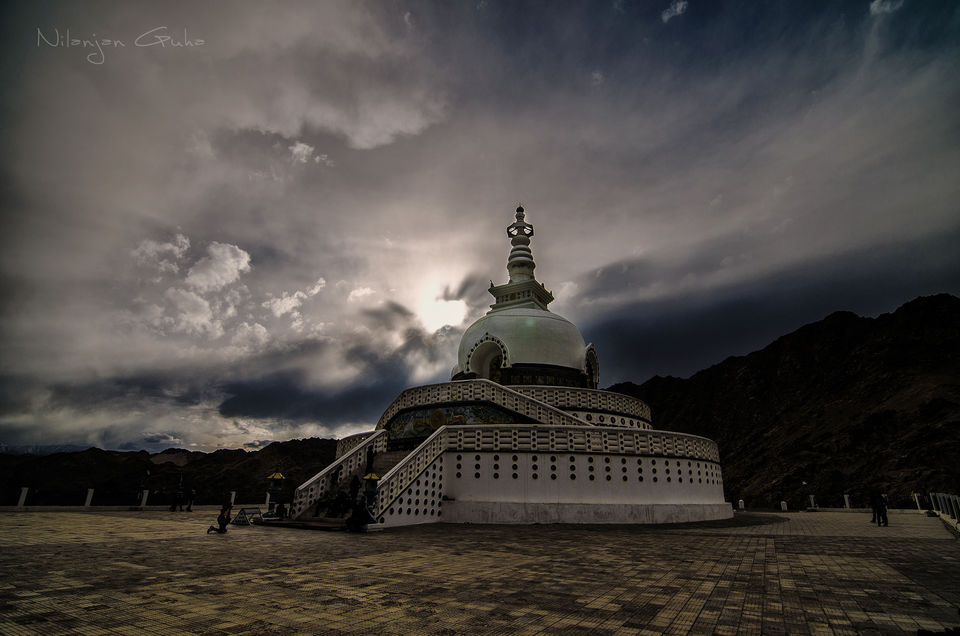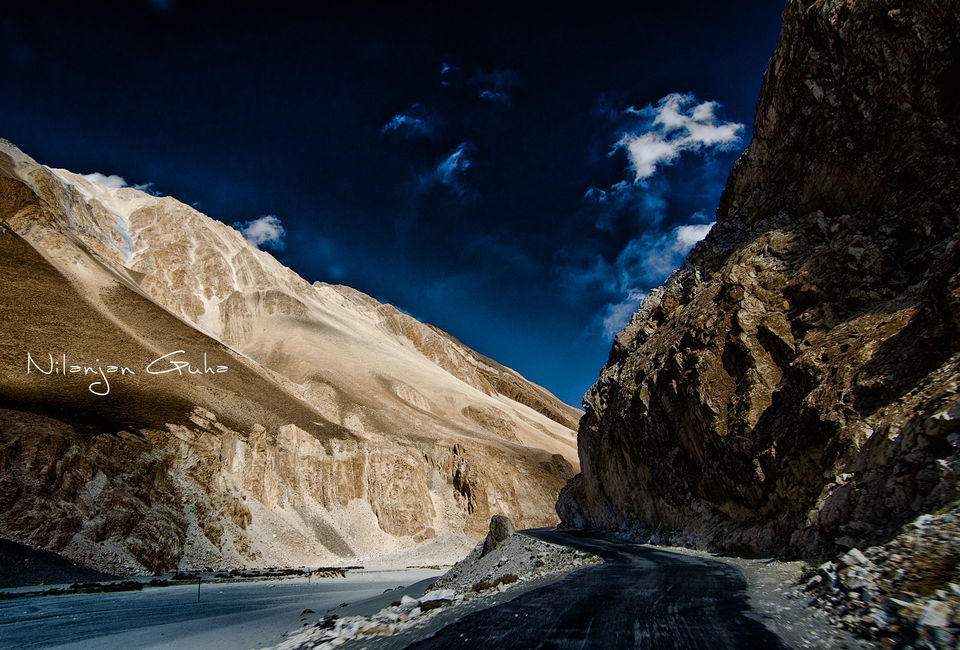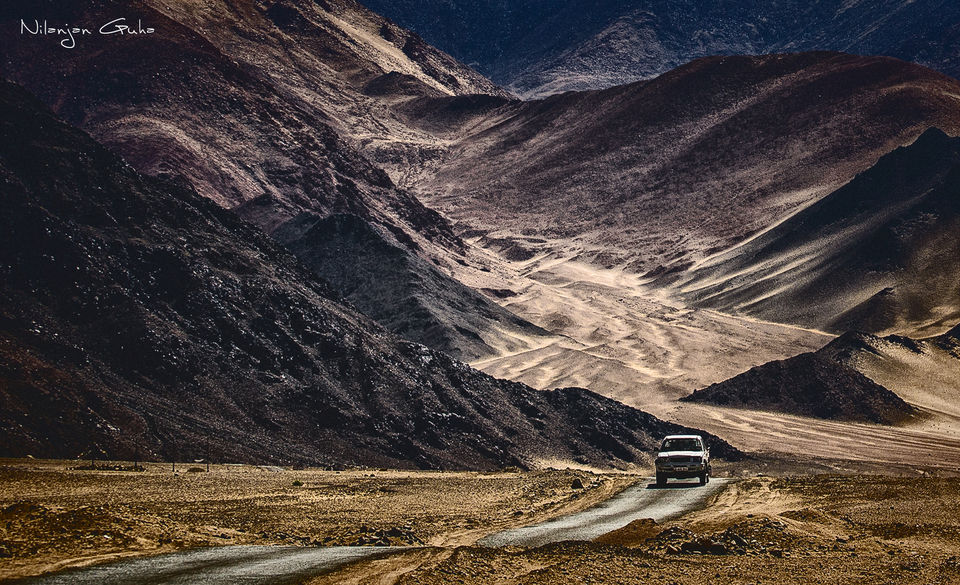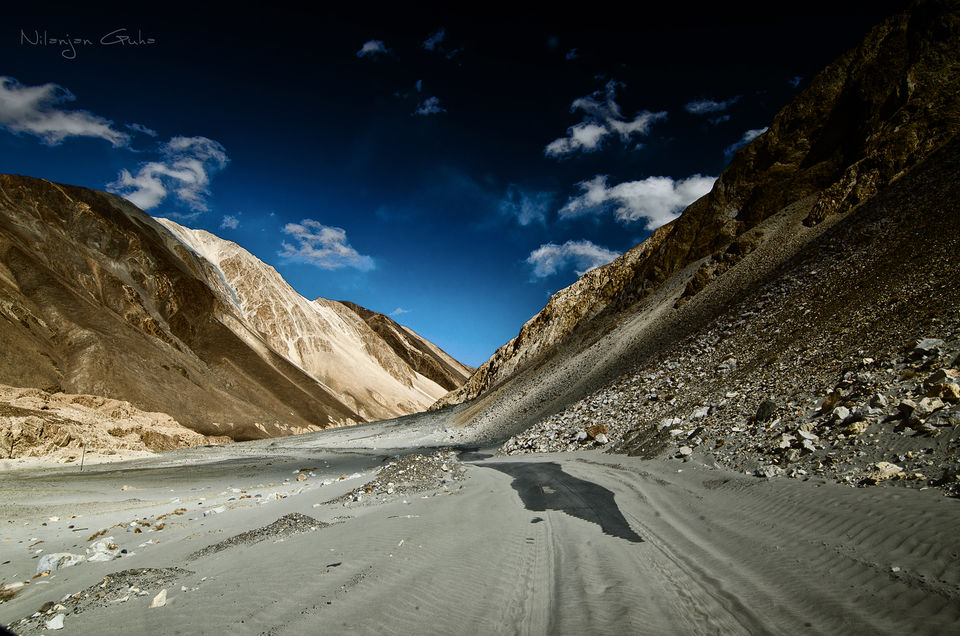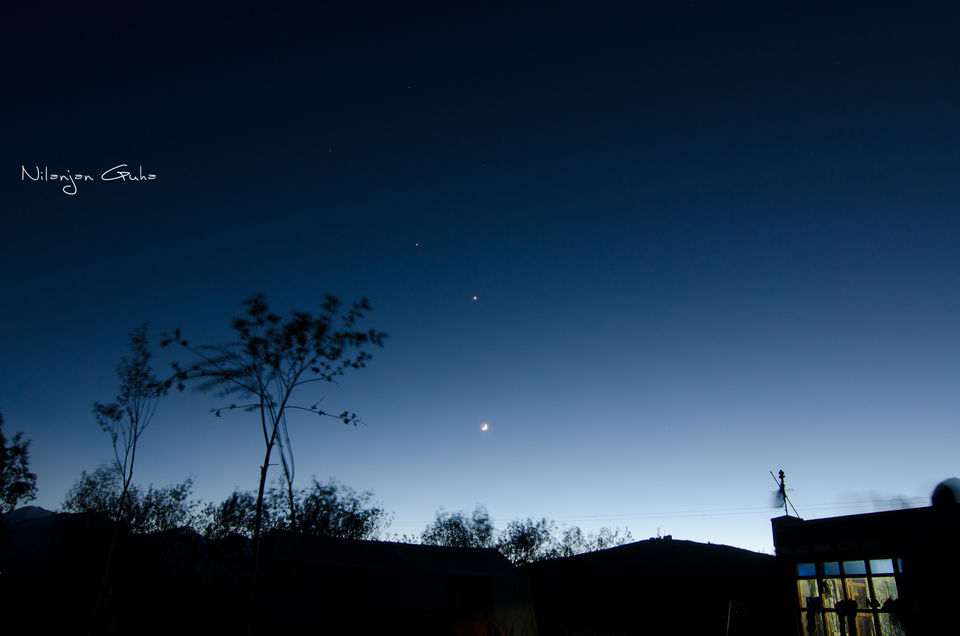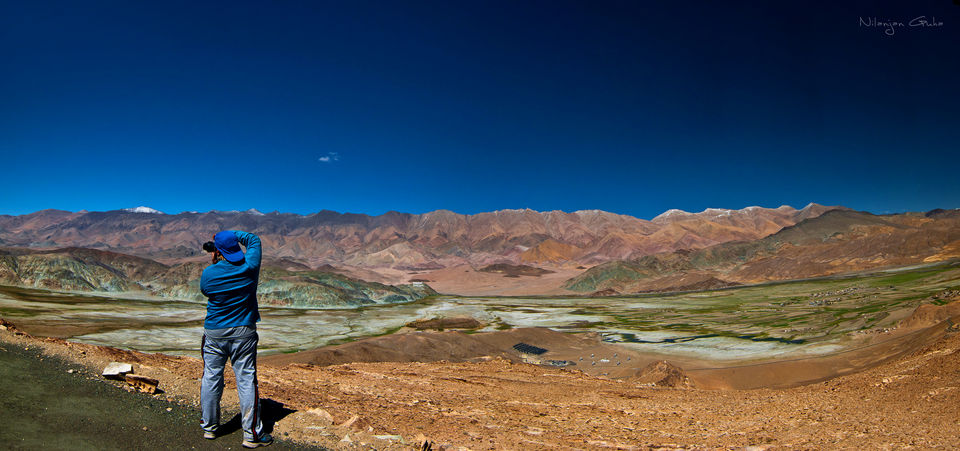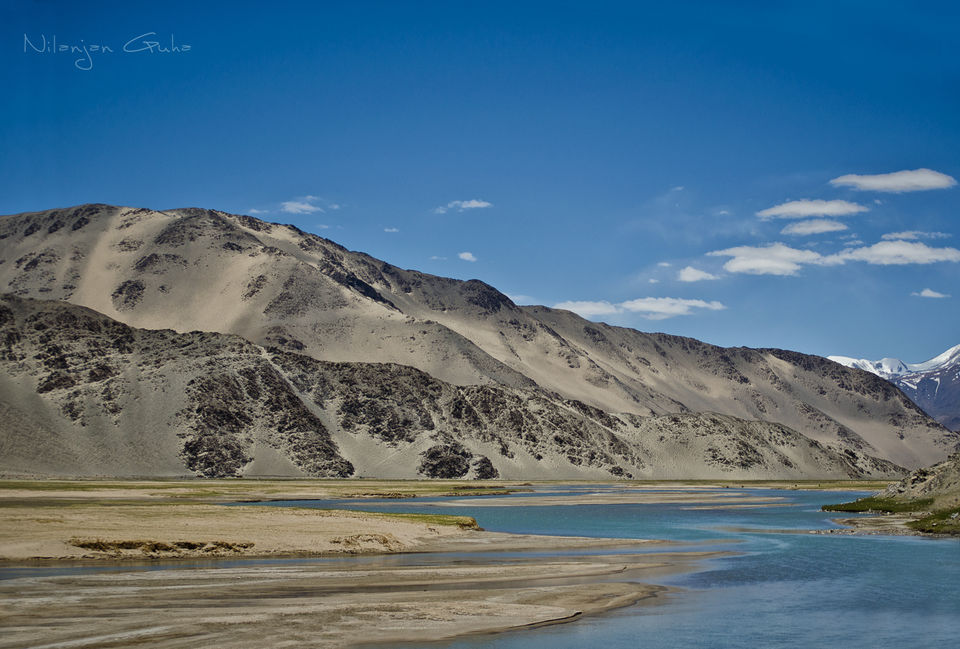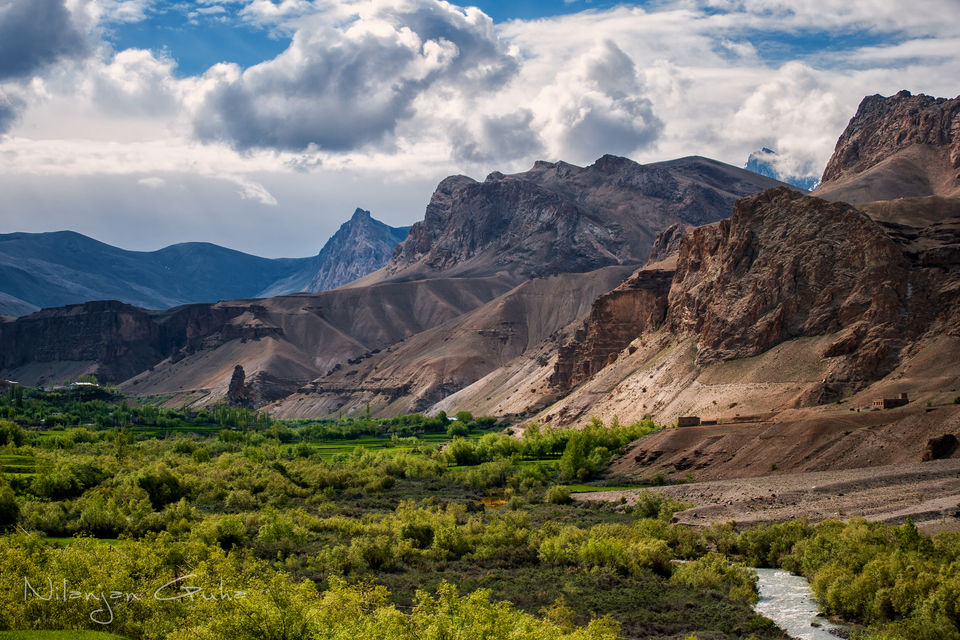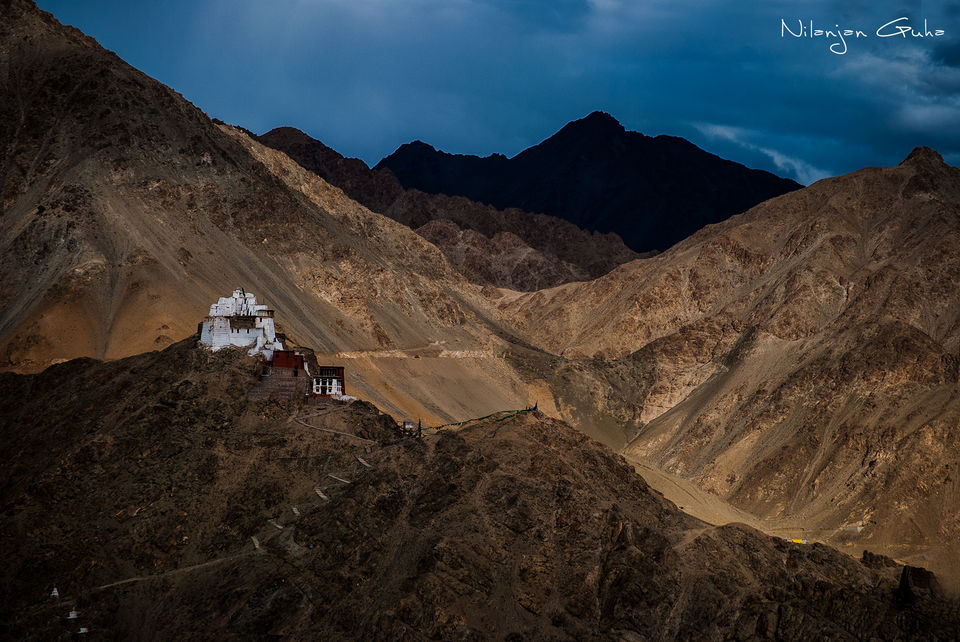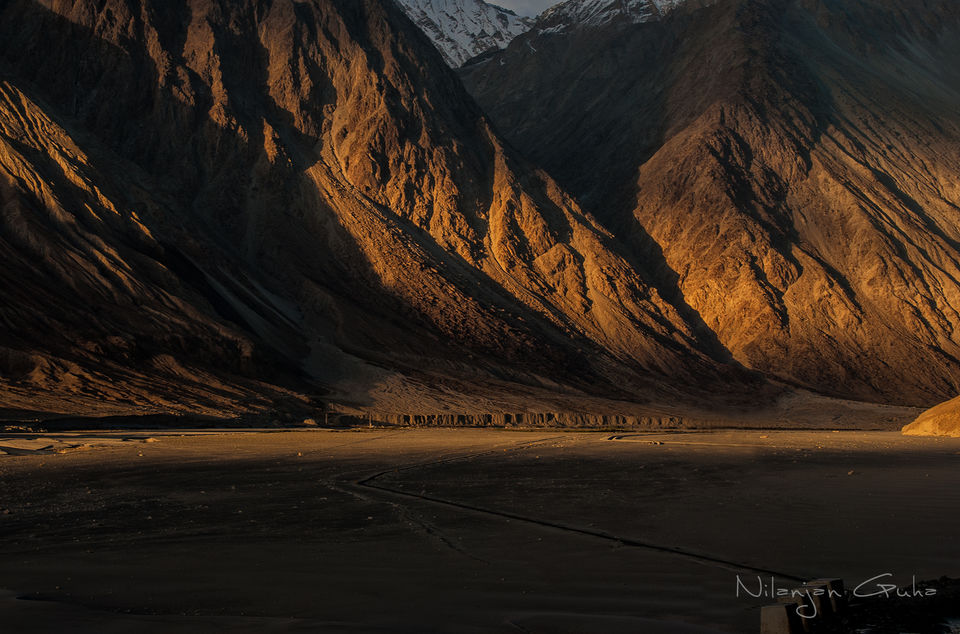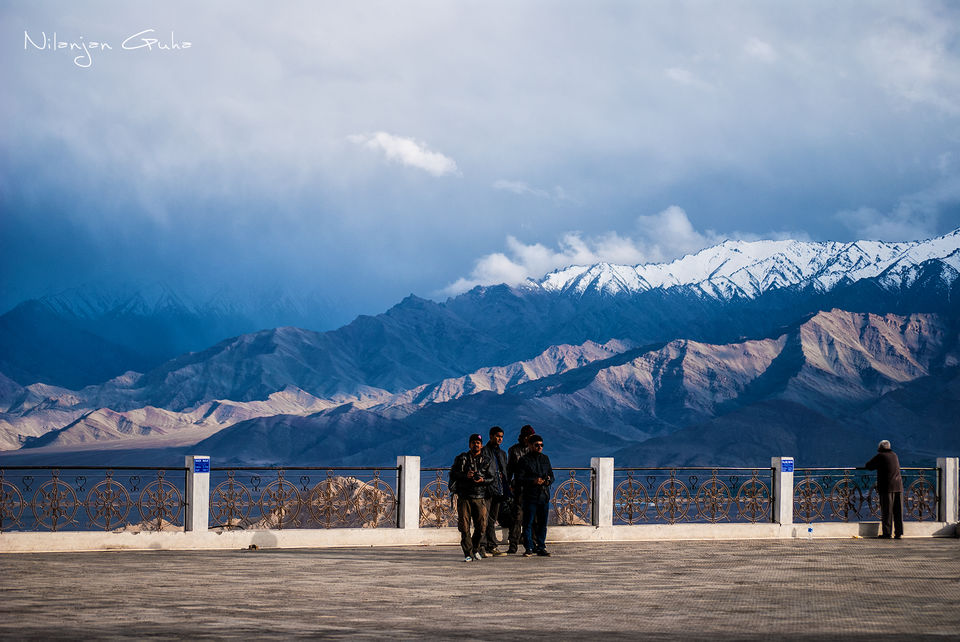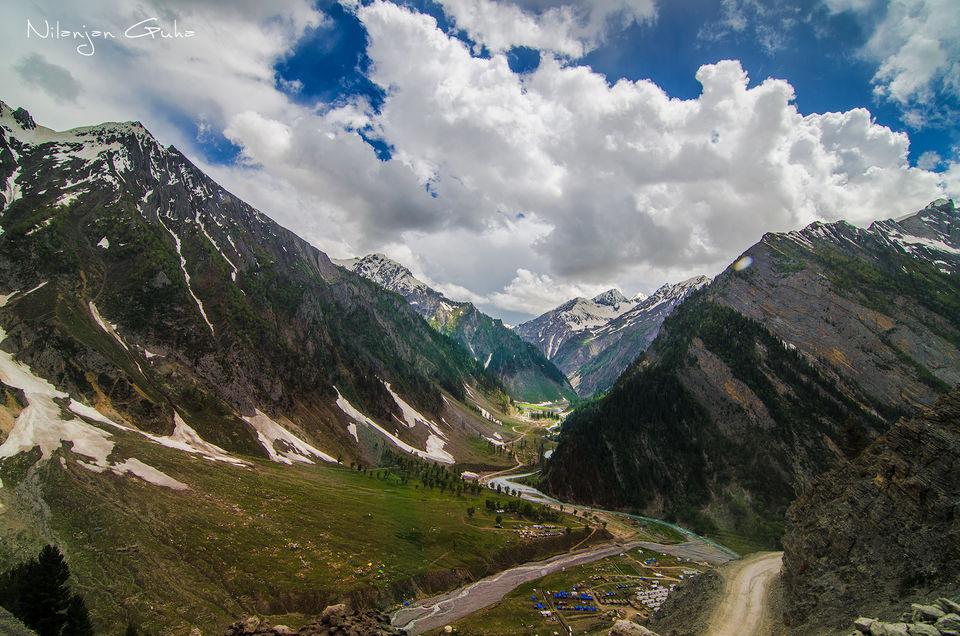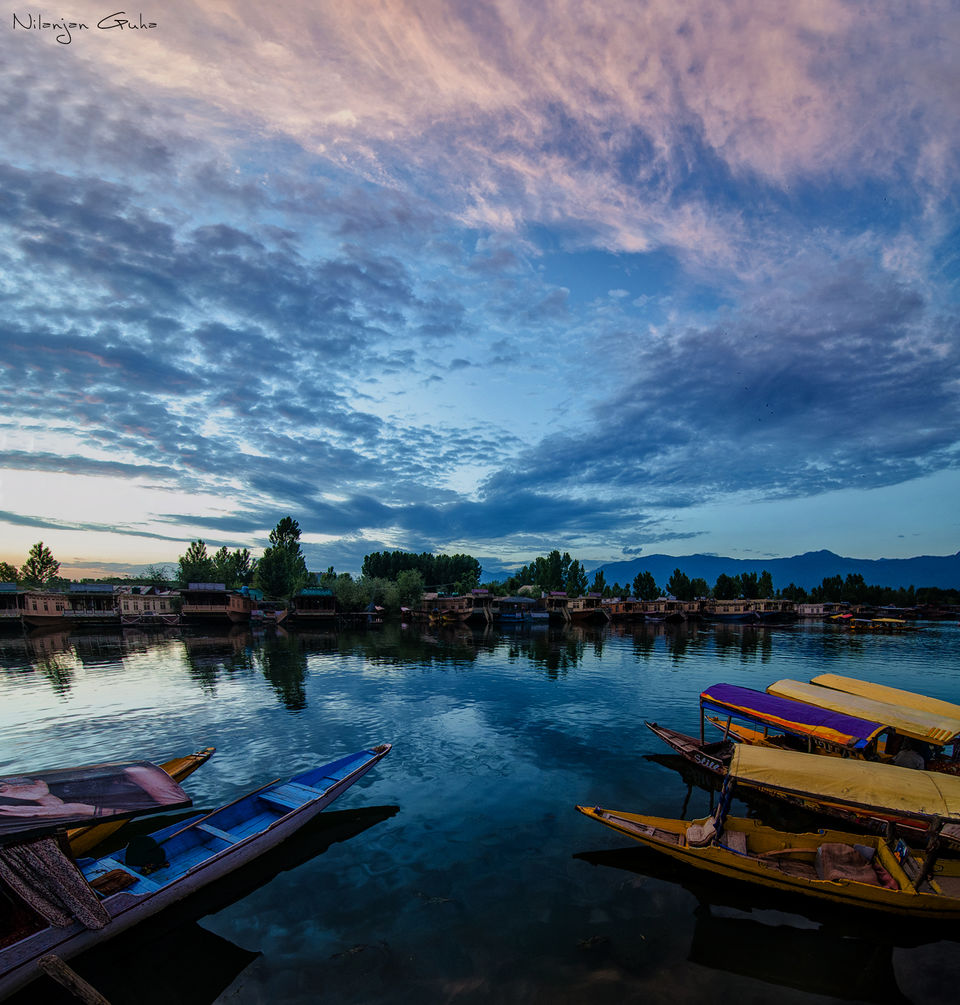 This is a detailed itinerary of a compact 9 days Ladakh trip covering most places of tourist interest. With budget estimate and some tips and tricks from experience, this post aims at helping readers to plan their trip and to get a hang of what to expect.
The amazing photos of the trip are credited to my colleagues Nilanjan Guha and Kaustuv Maji.
Day 1: Srinagar to Kargil via Sonmarg lunch through Zojila pass (11300 ft) and Drass
Journey starts from Srinagar, the city of lakes and gardens and sprawls over one of the stunning expanses of Kashmir. There is frequent army presence in this place with our valiant soldiers seated every hundred meters ensuring the security of the country. They are very helpful to tourists. In less than 2 hours journey (85 kms) via pretty rectilinear road lies Sonamarg, Ganderbal district. Taking a breather is advisable as Sonamarg, the valley of Gold, is one of the most heavenly places in Kashmir.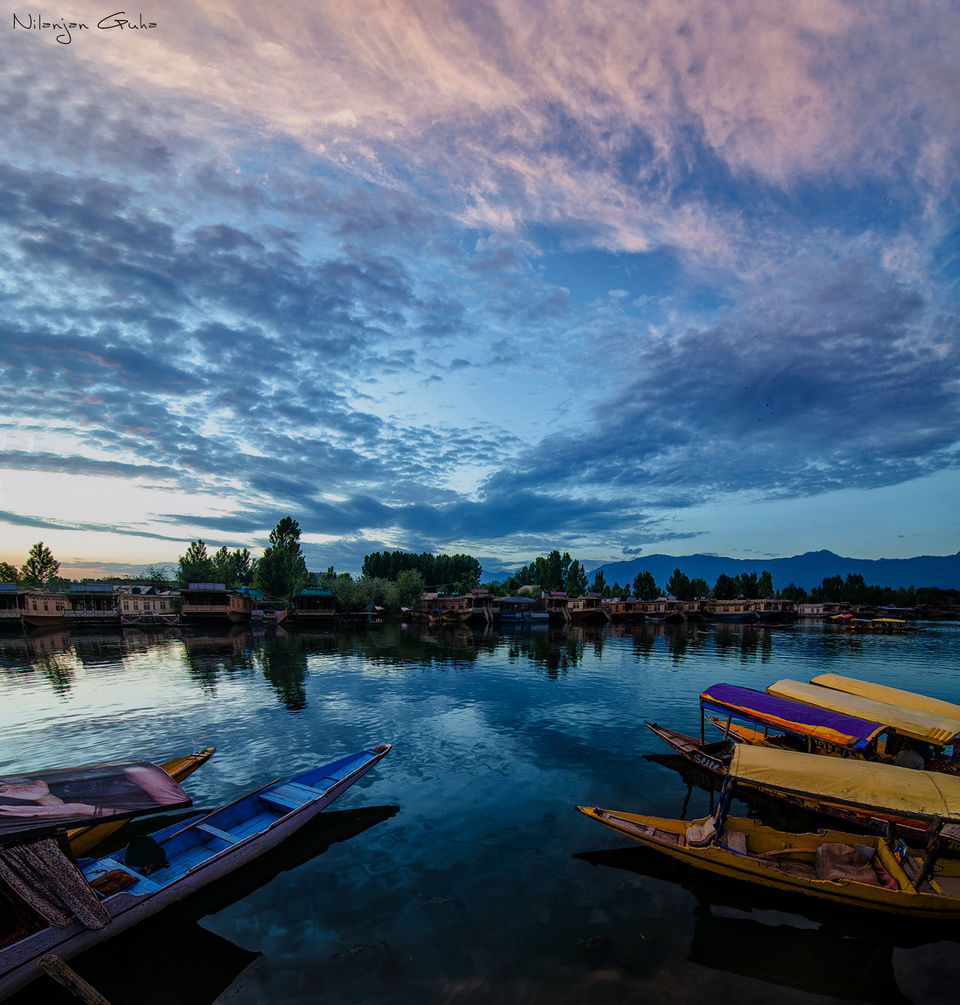 The flora dramatically changes from here onwards to a less green and more rocky terrain till the famous Zoji La Pass (11,640ft). Roads on either side of the pass can be a bit gravelly and slushy in rain. The traffic is heavily controlled by security and visitors have to register themselves here to move further forward. This is the most challenging patch in the whole Srinagar-Leh highway and when you are done with it, be prepared to enter the Paradise. An hour from Zoji La and you reach Drass (62 kms). If you are vegeterian, it is recommended to have your lunch here itself as Kargil has very few places catering veg food. I always keep the vegetarian factor in mind as I have one in the family. Watch out for Tiger Hill peak, the subject of the Kargil war and a very strategic army post and Tololing. A few kilometers from Drass you get to see the Kargil War Memorial. It gives goosebumps to see how thousands died in the 1999 Kargil war ensuring our safety when we had an undisturbed life. In a big central road through the memorial compound, called the Vijay Path, you reach the Amar Jyoti flame where on a sandstone with simple black paint the names of the martyrs are written forever. It is a constant reminder that the heaven we are going to enter is still ours at such a heavy price. It is a more or less straight path (58 kms) from there on to Kargil, less than an hours journey where one can stop for the day. Several cheap and nice accommodations are available near the main market as it is the common stop for most people.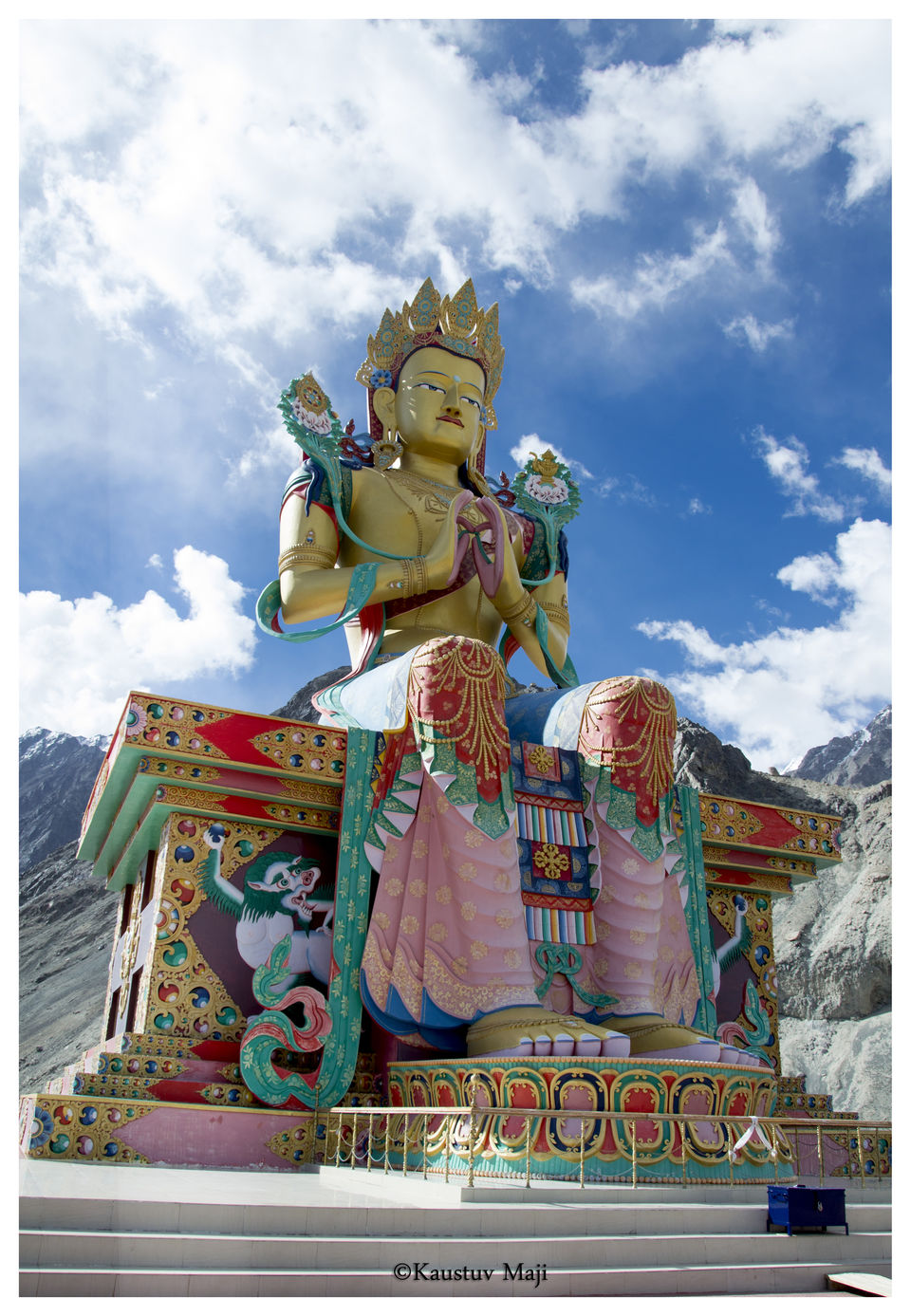 Day 2: Kargil to Leh via Mulbek Statue (Chamba), Namikala pass, Fotella pass, Lamayuru, Khaltsi
From Kargil only about 40 km distance one enters Mulbek, a very quaint and serene town which one may overlook easily as one of many pretty mountain hamlets. But right next to the road there is the massive statue of Maitreya, the Buddha rising up to a majestic height of 9 metres. It was curved out of solid rock as back as 7th century. Generally one is not allowed to take snaps of the statue, but my friend took one in the most adept and surreptitious way.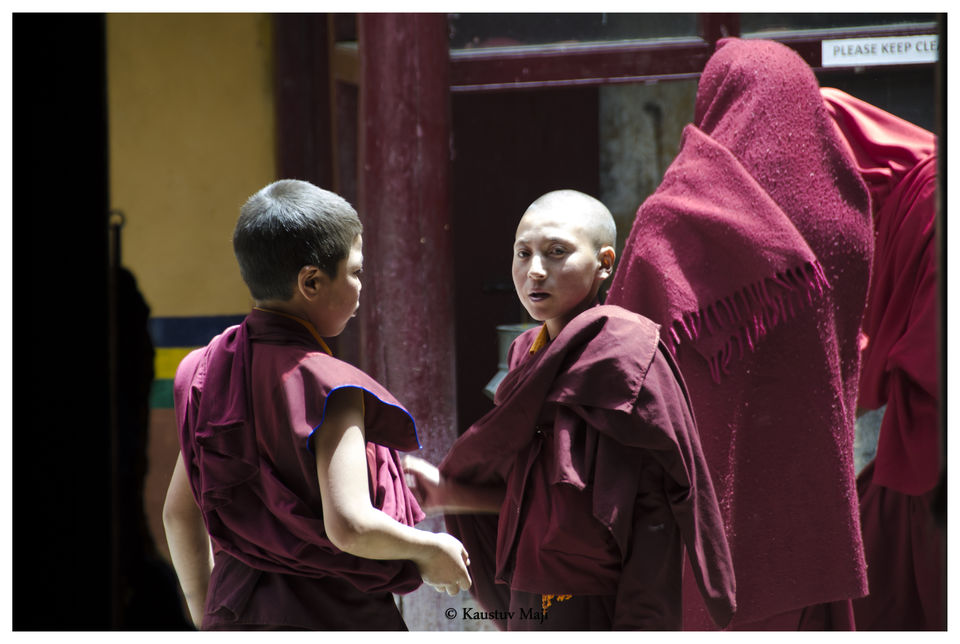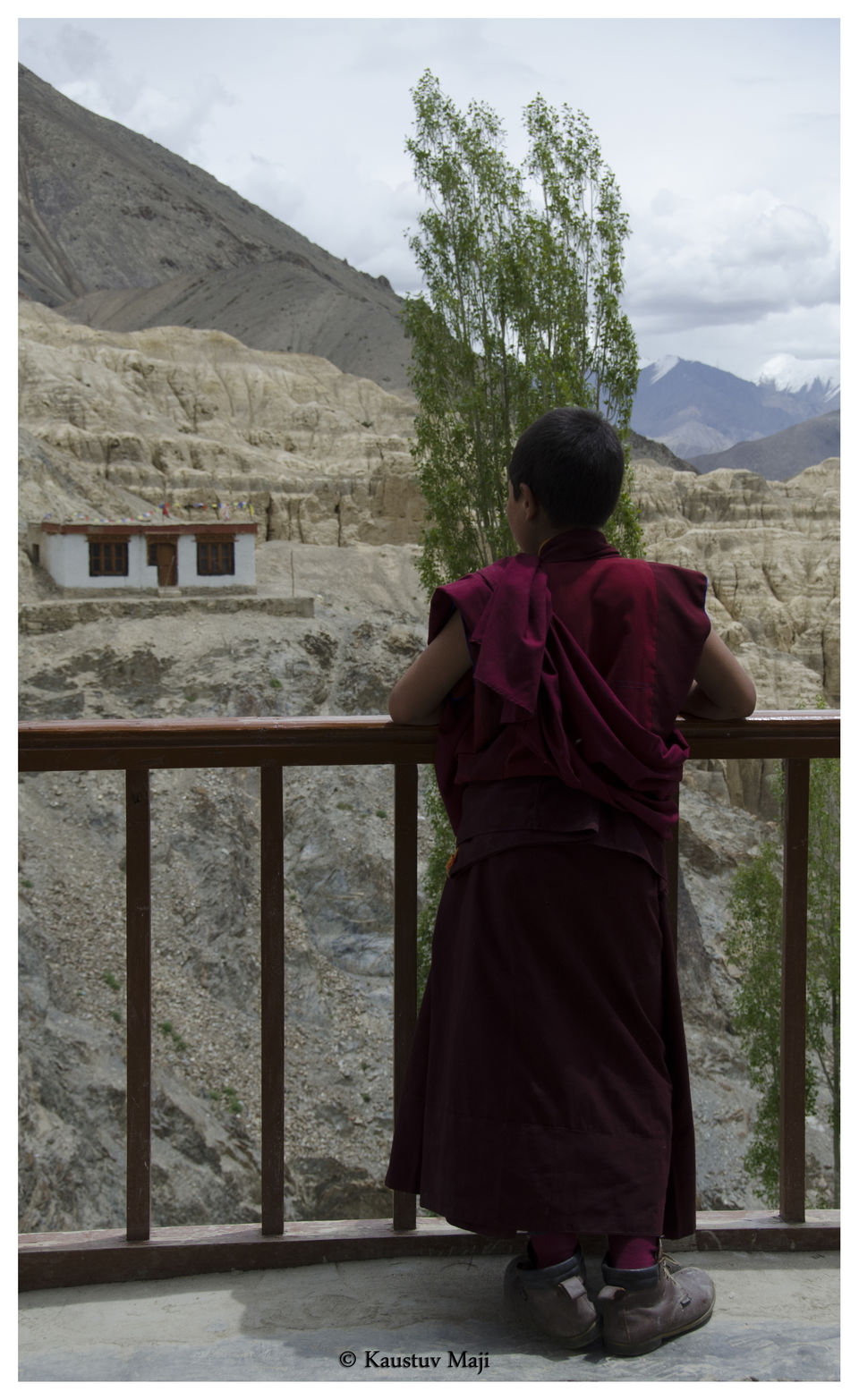 A few minutes from Mulbek will lead you to a height of 12198 ft, the Namika La, a very windy pass with mindblowing scenic beauty. About 40 KMs from Namika there comes Fotella pass which is the highest point on the Srinagar-Leh highway, 13,479ft. After this a short drive follows with unparalleled beauty of nature leading to the small cute village of Lamayuru, Ladakhs most famous and one of the oldest Gompas housing about 150 monks staying there as permanent residents. It is suggested to take a break here for a photo session and a visit to the gompa. Lamayuru is known to host two masked festivals twice a year which is a marked event of the place.Just after leaving Lamayuru the road suddenly plunges deep into a series of loops which are so sharp and unrelenting that it feels like the most dangerous roller coaster ride ever with sky high chocolaty mountain walls on two sides right after it, decked choc-a-block with awe-inspiring masculinity. After the funny valley ride you reach the town of Khaltsi and Gurudwara Patthar Sahib located in the town of Nimmoo (55 km from Leh), after which there is pretty straight and no halt ride to Leh. At Leh comes the night halt in many available economic guest houses (available rates around 600 bucks for double room) to tuck in comfortably after the exhausting ride.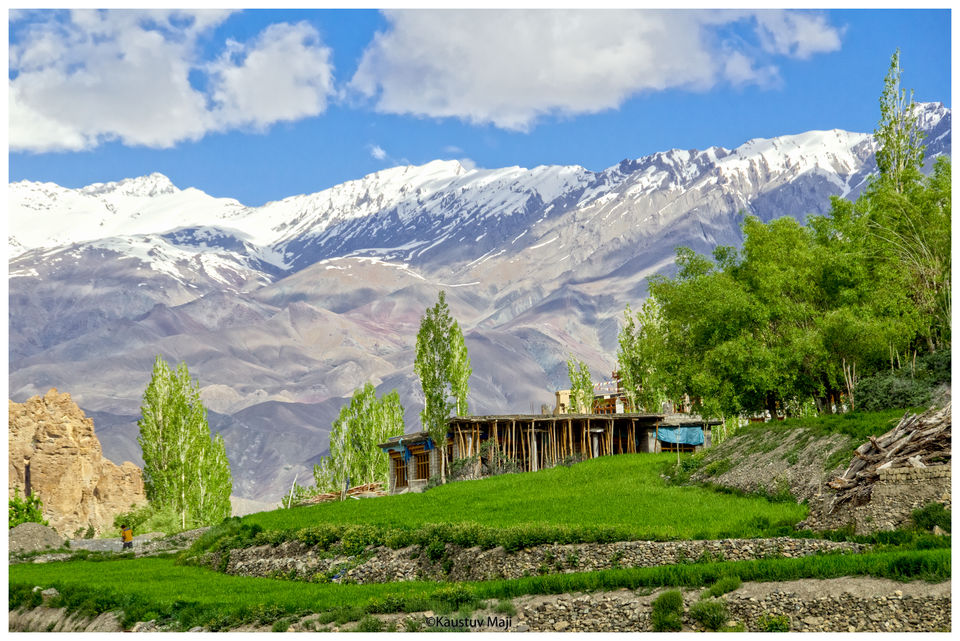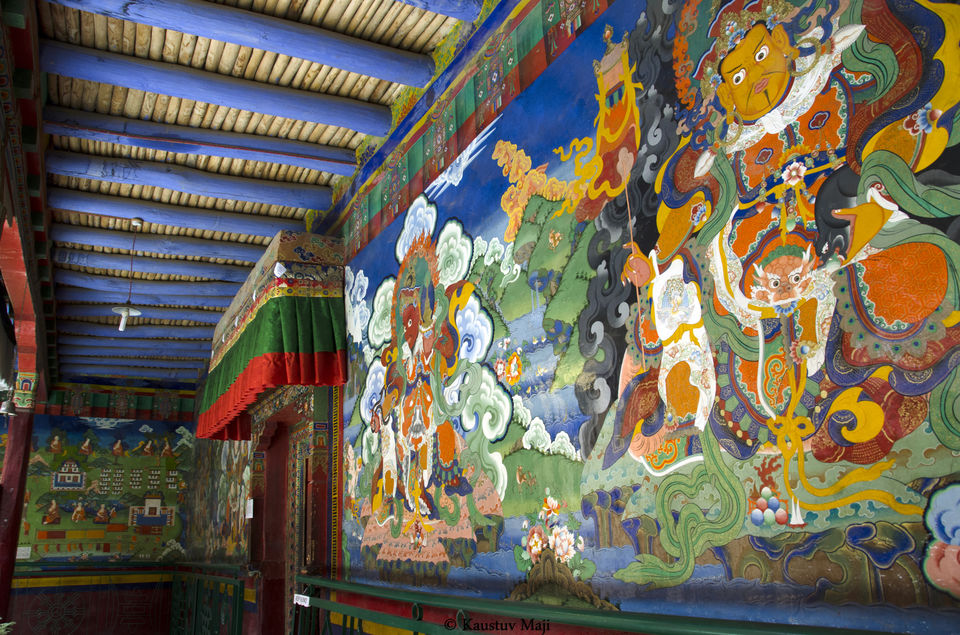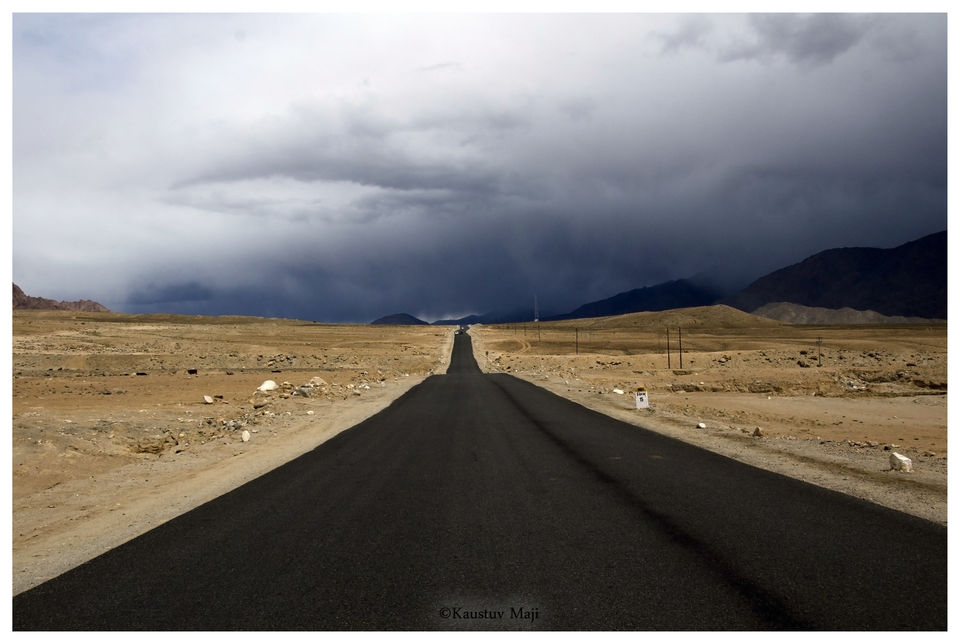 Day 3: Leh to Nubra via Khardungla pass
Ladakh trip can be one of the most tiring in terms of long continuous drives across some of the most challenging terrains and traffic. It is always recommended to have sound sleep at night to gain energy for an early next day. An early start ensures reaching Khardung La without encountering a lot of traffic.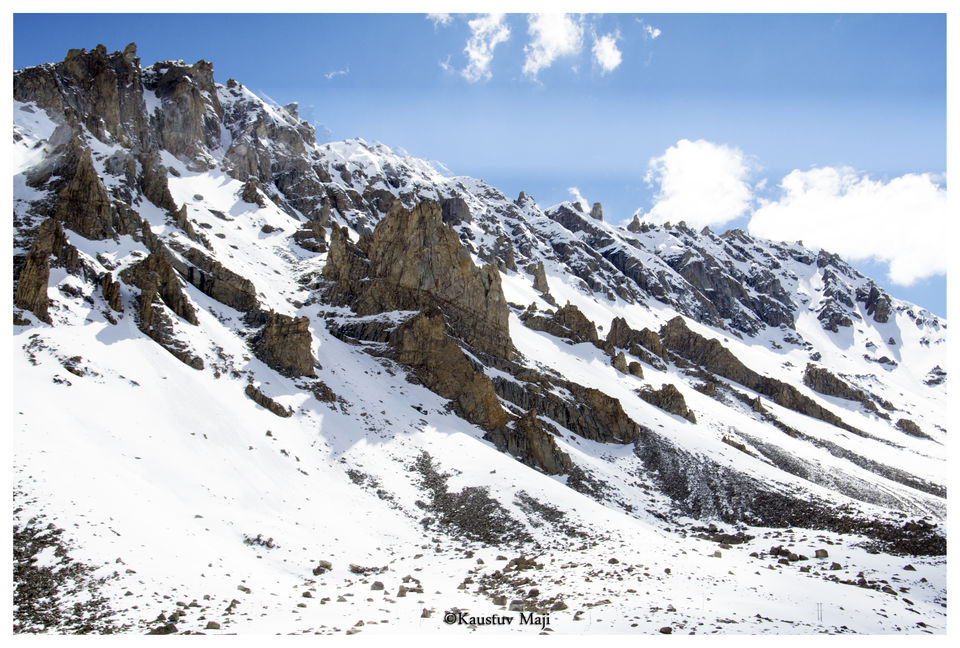 Drive to the summit is relatively easy considering the big hype about it. After a place called South Pallu where you need to check all permits for further travel, road becomes steeper abruptly. At the summit, which is more or less strenuous, you get to take a selfie with a lone board saying "Khardung La, 18380ft, Highest Motorable Road in the world".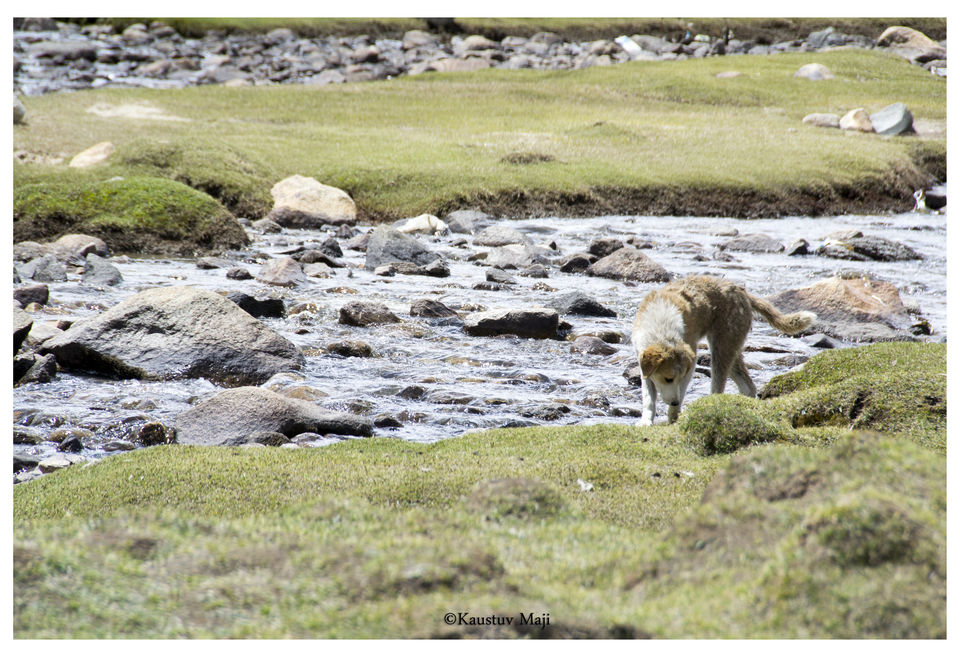 It can be physically taxing to some people this far, causing nauseousness and dizziness. There is a cafe at the summit for the much required chai-coffee break with some knick-knacks to nibble on as well a souvenir shop for some memorabilia. Ahead, comes North Pallu, another check post for permits and from then on till 30 more kilometres till the Khardung village there is no food. Khardung village is another picturesque mountain hamlet with breathtaking backdrop of mountains. There are some restaurants to dig in for local delicacies. From khardung to Khalsar the road is mercifully much better. Khalsar is the preferred stop of cab/taxi drivers for lunch break. A little ahead of Khalsar the road forks in two directions. The left heading to Diskit and the right going to Panamik. By now you can perceive a gradual change in the surroundings. From rough rugged arid parquet mountains, there is a slow transition to an oasis like vibrant vegetative vista and you exclaim,"okay..so here comes Nubra...the valley of flowers!".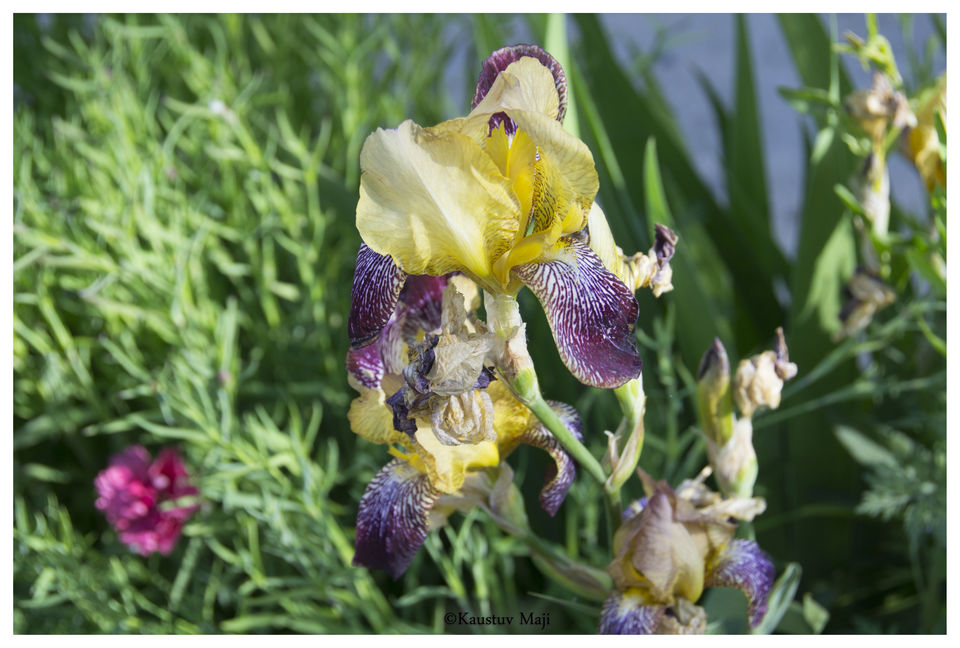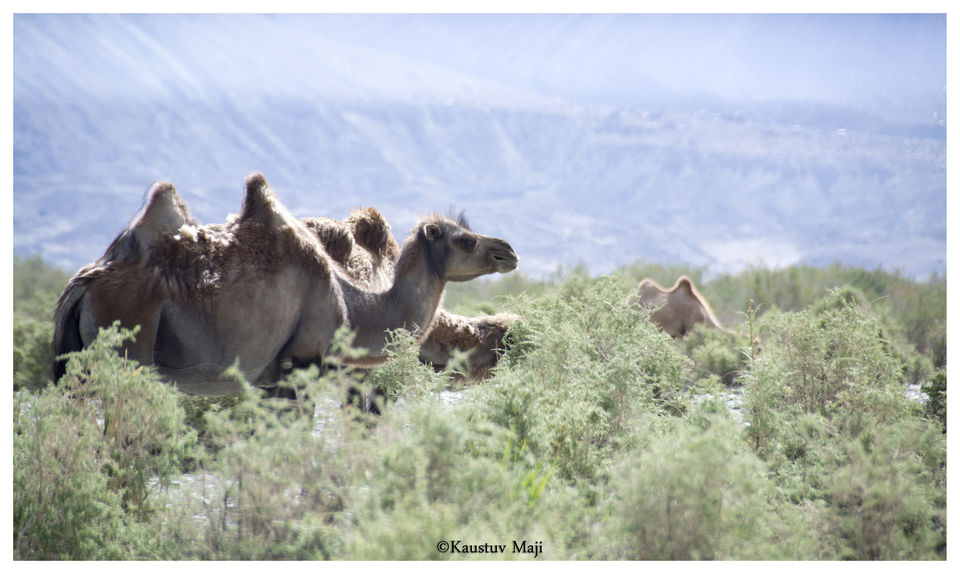 Some people stay over at Diskit, main village of Nubra, as there are many guest houses available. There is the ancient Diskit Gompa built in 1420 AD perched cosily on a hill top overlooking the village, a half and hour trek via a 2 metre wide steep path (totally worth it!). Inside the gompa the main deity holds a petrified human forearm and head, rumored to be of a mongol warrior as the folklore goes! Just 8 kms from Diskit is Hunder, a sharp contrast to the arid lunarscape of Ladakh. It is a cornucopia blessed with acres of rye and barley fields, fruit orchards and dunes. Here you can take the touristy Bactrian (double humped) camel safari amidst the myriad hues of the rocky panorama. The place is dappled with tent resorts at very reasonable prices, with pretty, cosy, carpeted tents with bed and attached washrooms!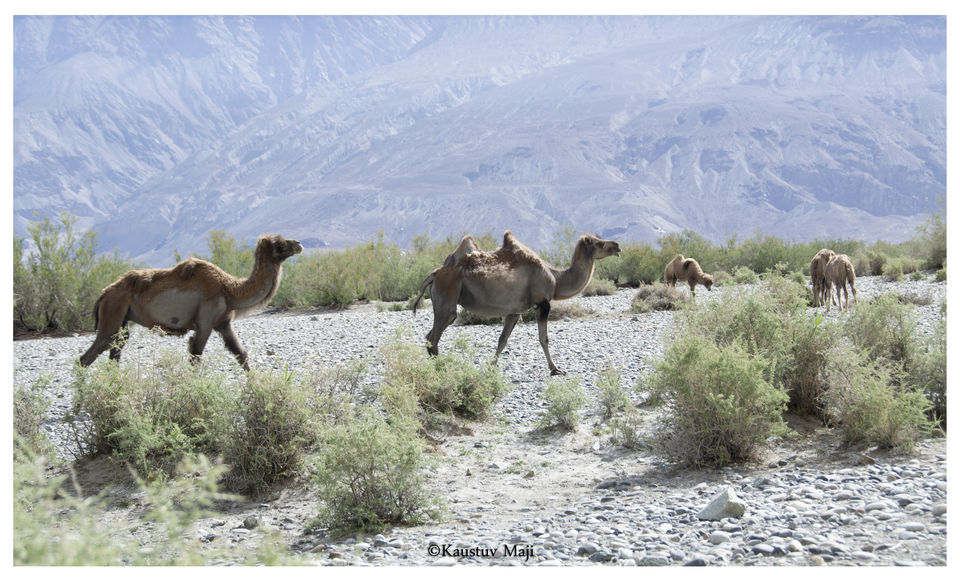 Day 4: Nubra to Leh via Shanti Stutpa
The Shanti Stupa is a pristine white dome construction in Chandspa which is illuminated to look surreal at night. This "Peace pillar" commemorates 2500 years of of Buddhism and was built by a pious Japanese sect of Buddhists, and was inaugurated by His Holiness Dalai lama in 1985. Sitting only at 5 km distance from the Leh city this structure with its gilded panels depicting Buddha's life ballads offers out-of-the-world sunrise and sunset views. Leh with its traditional mosaic of houses and snow-capped mountains provides the perfect surroundings.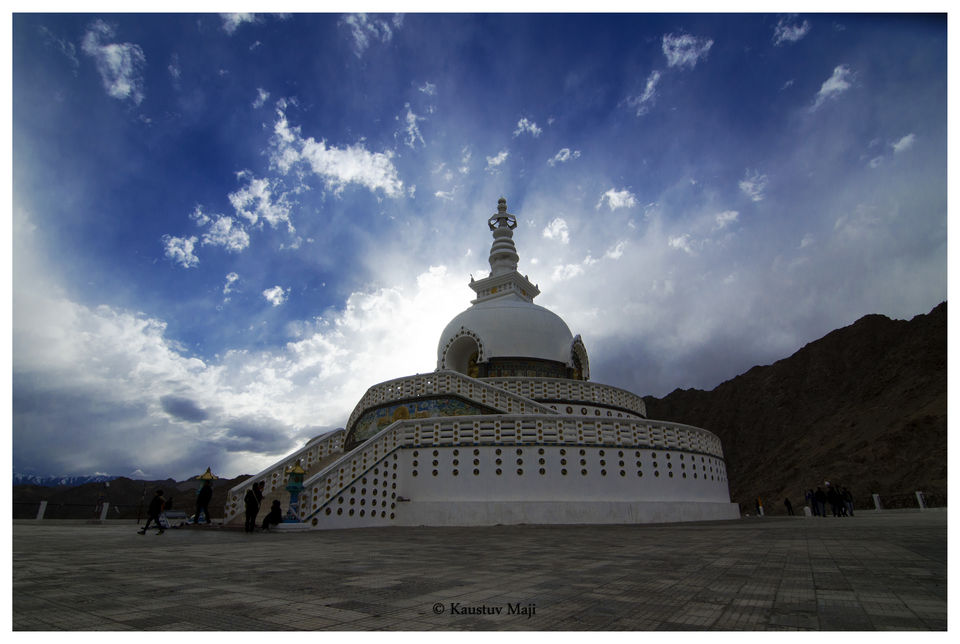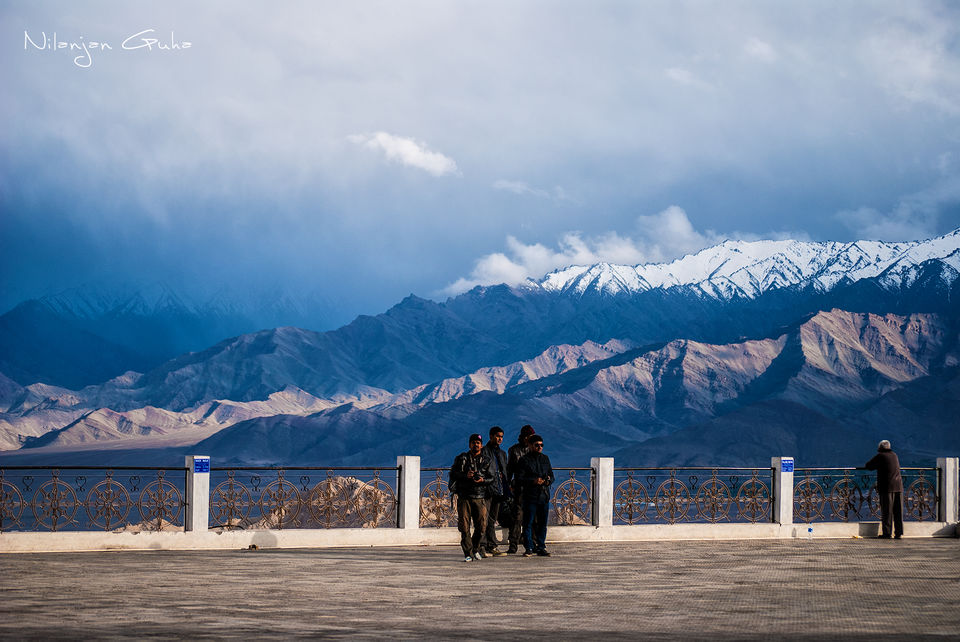 Leh Palace is a mammoth 9 storey construction, now lying derelict and under control of Archaeological Survey of India after the ruler King and his family fled to the popular Stok Palace after the Dogra forces invasion. The Leh Palace architecture starkly resembles the Potala Palace in Lhasa with rooms aplenty and a million dollar view of the valley. Leh market brims with curios and souvenirs, pashmina shawls, stoles and woolly garments, often made locally by hand. Hand-woven rugs, carpets,wall hangings of floral, geometric designs and dragon motifs are worth buying. Woven wool from Ladakhi goats and natural dyes used make the goods very organic and long lasting. So hey shopaholics, Ladakh won't disappoint you! Visit the Leh Hall of Fame Museum and halt for the night in guest houses available in plenty!
Day 5: Leh to Pangong via Changla pass
An early breakfast and the next day journey starts. 45 km along Leh-Manali highway lies the Village of Karu, nice roads and fast drive takes you there in less than an hour. From Karu, a sharp left will take you to village Shakti, till which the roads are quite smooth. Thereon the steep ascent to ChangLa starts making the rest of the journey to the summit a memorable one. The last few kms to the top is the steepest challenging you at every step in conquering "the mighty ChangLa". Indian military troops greet you at the top. They are posted there to get acclimatized to the weather before getting rerouted to the World's highest battlefield, Siachen.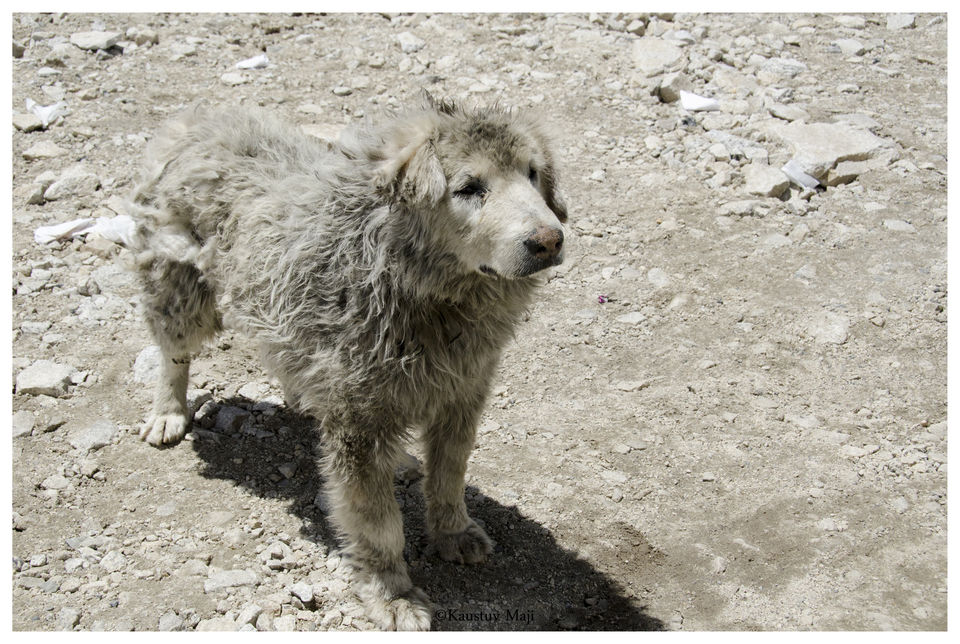 Visit ChangLa Baba Ka Mandir, if possible visit a cabin built by the soldiers and have a nice chat with the ever hospitable army personnel. After the brief recess start your descend from ChangLa and after a rough patch comes again another chequered fresco, Tangste (58 kms from ChangLa). Big town, few shops, hotels and internet café. Lunch recommended. Set off from Tangste in pursuit ofPangong Tso (Lake of 3 Idiots!) 32 kms only. The pristine clear glass lake will command lots of photographic endeavors, camera fails to capture what eyes perceive. The shores are intermittently dotted with army camps, tourist tents and eco huts. Stay in one of the huts or tents. Enjoy your one day pass in the seventh circle of heaven.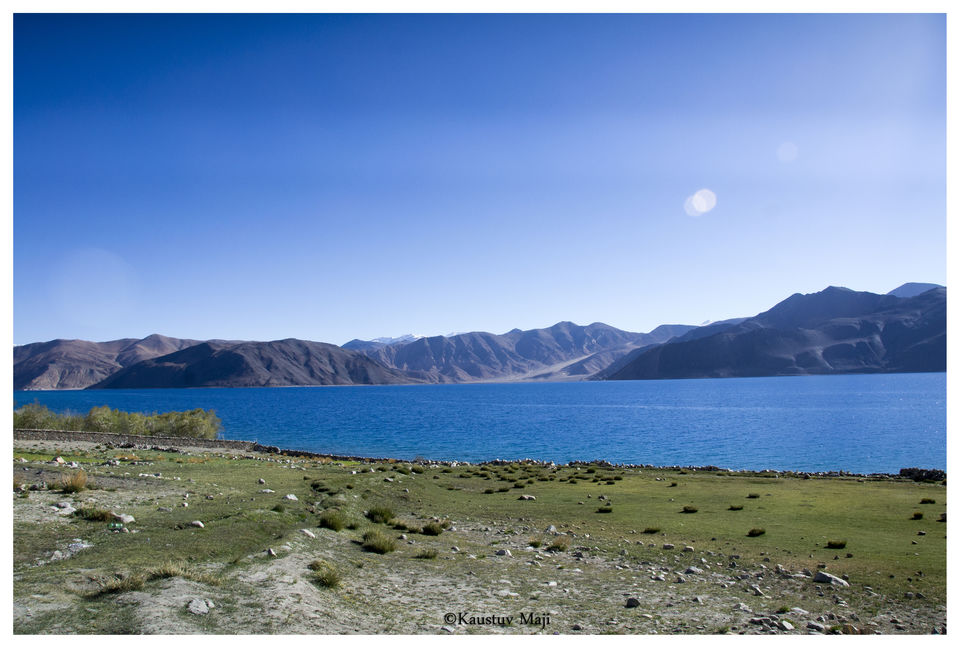 Day 6: Pangong to Merak, Chusul, Hanle, Koyul And Demchok
Wake up early in heaven and get charged with the fresh air, luck be with you for a clear sky view as you target the 3rd highest observatory in world situated at 15k height, Hanle.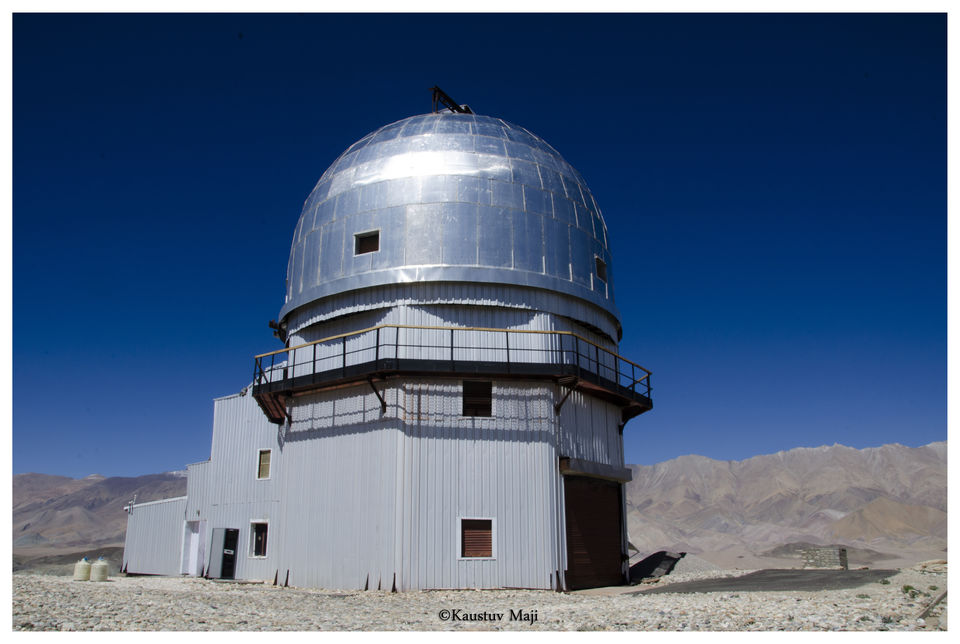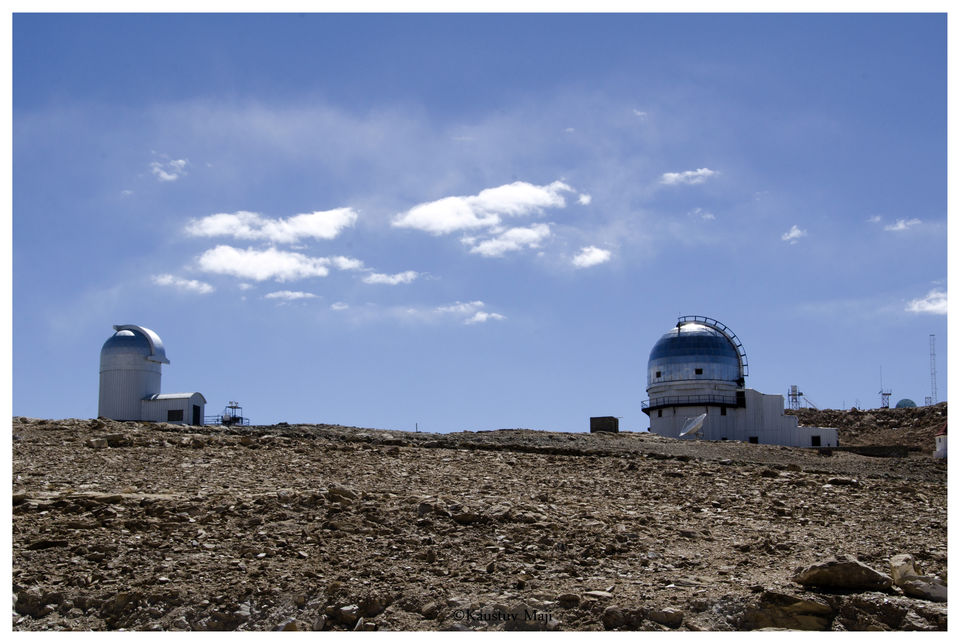 The snazzy Hanle for its clear weather, lesser cloud cover, relative humidity, wind speed, solar radiation and rain/snow conditions is chosen as the telescope site amongst 6 contesting places in India. On your way to Hanle, you come across two picture postcard villages, Man and Merak both of which are being considered as future observatories. Few homestays are also available in complete non-touristy and non-commercial settings.Keep your eyes open to catch a glimpse of Kiangs (Tibetan Wild Ass) and release shutters liberally.

Follow the trail enroute Chusul, the next big place, after which you will have Tsaga La with China on your left! With profuse dots of army outposts on the mountains, the terrain starts growing greener as you approach Loma bend. Just after Loma bridge a fork goes straight to Demchok via Koyul. Demchok is a village split in two during war in 1962 half of it being lost to China. People cross over to visit relatives and army doesn't interfere much under normal conditions. A sharp right turn from Fukche post enroute Demchok and you will be speechless...the myriad hues on the mountain walls accentuated by the clear radiations of the sun glistens in sheer brilliance, let us spare my words on that, wait till you go! The return journey to Hanle should be started preferably before 2 PM in order to reach night accommodation in Hanle before it gets too dark. It is important to know Demchok and many other places will require rigorous permit checks and approval in order to enter, please be careful in choosing your guide/driver so that it can be somebody who can negotiate well at the checkposts. There are many ex-army scout tour guides who are good with this. The way back will be with the same montage of hues and river Indus will follow all through and finally you reach your night halt at Hanle with extremely tired body but a very satisfied heart.
Day 7: Tsomoriri(Korzok) via Loma, Nyoma, Mahe and Sumdo
Hanle to Tsomoriri is going to be a very long ride (160 km) and it also requires permits and depends on security situation of the time of travel. The roads are very good when considered the height. First you cross Loma bridge, 51 km from Hanle and then reach Nyoma about 22 km further, a small town with a buddhist monastery and the usual beautiful scenic backdrop. Mahe, 25 km ahead is another small village with a bridge and check post, famous for shooting fountain and white clouds hanging upon. You can take a brief break at Sumdo, 10 km from Mahe to visit the small village. The main destination is the Tsomoriri Lake which comes at a distance of 53 km from Sumdo.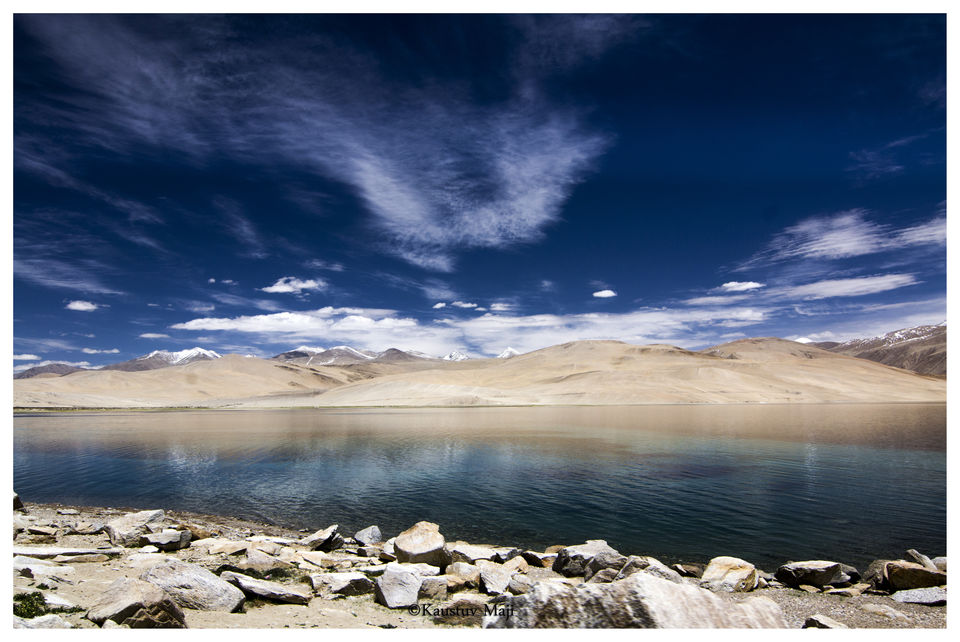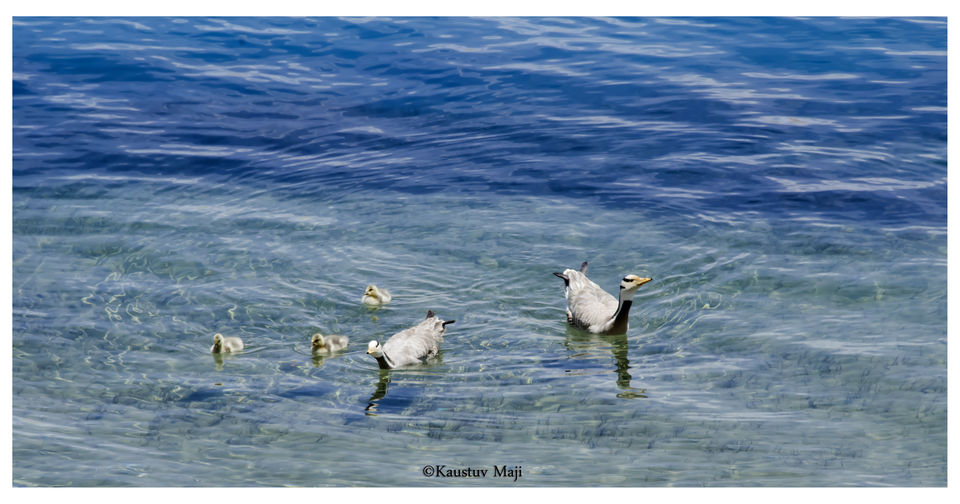 The mountain lake is in Rupshu valley, the Ladakhi part of Changthang Plateau in this Trans-Himalayan biogeographic region. It is a celestial water and wild life reserve fed by springs and snow-melt from neighboring mountains. One can most easily spot Kiangs, Marmots, Red Foxes and various migratory birds like Black-head cranes, the Bhramany Ducks, Bactrain Magpie. Though it is smaller in size than the Pangong Tso, attraction is no less, very few people actually come here. This can be the night halt for the travellers as well. One has to take a right turn from the main Tsomoriri wild life sanctuary entrance and continue for a few kilometers to reach a small village called Korzok which offers few guest houses and cheap homestays. One can also opt for camp stays at the Lake side with basic comfortable tents with attached bathrooms.
Day 8: Tsomoriri to Sarchu via Tsokar
From Tsomoriri you need to be back at Sumdo from where you will head to Tso kar, a salt water mountain lake via a fantastic drive. The surroundings of Tso kar is a wide open valley, quite barren and dusty, from here the road to manali is common for many people coming from different routes. Pang is checkpoint in the middle and there are some local dhabas with good food run by local Dogma clans. In this route, the Bhaga river flows with you along the road. Sarchu is the first town on the border, an adventure camp. The land is desert, 222 km from Manali on the Leh highway. The entry to Sarchu is gorgeous, as suddenly from a mountainous zone one reaches a flat, vast plain with gorges on one side and a thread of Yunam rivulet crackling by. The gorges, by virtue of wind erosions have taken the most grotesque shapes, almost like some modern age mammoth sculpture. Your shutter will be in frenzy. The stay can be regal in canvas tents, wind and water proof. The insides of the tents have printed motifs! With carpeted floor and twin beds, centre table, chairs and solar lamps the tents are the cutest. The cots have plush mattresses, cotton pillows, sheets and poly-fill quits. Tariff around Rs. 2000 per tent. No electricity and no mobile phone signal. Enough luxury.
Day 9: Sarchu to Manali via Keylong and Rotang pass
Right after the plateau of Sarchu, there comes several passes like Jispa, Darcha, Baralacha La, left of which you find Suraj and Deepak Tal, worth watching. Keylong offers several treks all around. The local crowd is a mix of friendly hospitable Hindus and Buddhists. Take a quick browse through the lanes of Keylong. Next big stop will be the Rohtang Pass with beautiful view at 3900 m of the Pir Panjal.The pass lies on the watershed between the Chenab and Beas basins and separates the Kullu Valley. Vehicles will only be allowed to come back from Rohtang Pass to Manali after 11 AM to 6 PM only. There is fierce traffic from Rotang to Manali, problem climaxes as countless vehicles get caught in the snarl in narrow road for hours. At Manali technically your Ladakh tour ends. Enjoy Manali for a day or two before heading back to rigors of regular life!