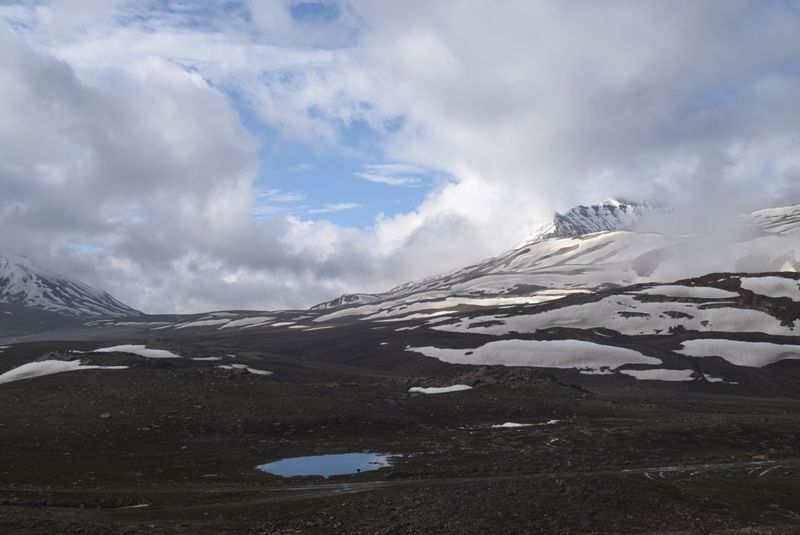 Jispa to Leh
Waking up to foggy mountains is not a routine for a Mumbai-ite like me. The view from the dormer was blissfully peaceful. Birds chirping, the soothing sound of Bhaga river leaves you in a trance like state.
I was enchanted seeing a thick blanket of clouds hovering above two high peak mountains. As we left Padma lodge to hit the onward journey to Leh, little did I know that very soon I will be witnessing exquisite landscape that can blow one's mind.
We were told by our driver that we will be seeing two tals on the way which are smaller but only in size not in beauty. Deepak tal was the first small water body that we saw with emerald green water surrounded by snow clad mountains. You then pass by Zing Zing bar which is also called as the peace zone and baralacha before you reach Sarchu.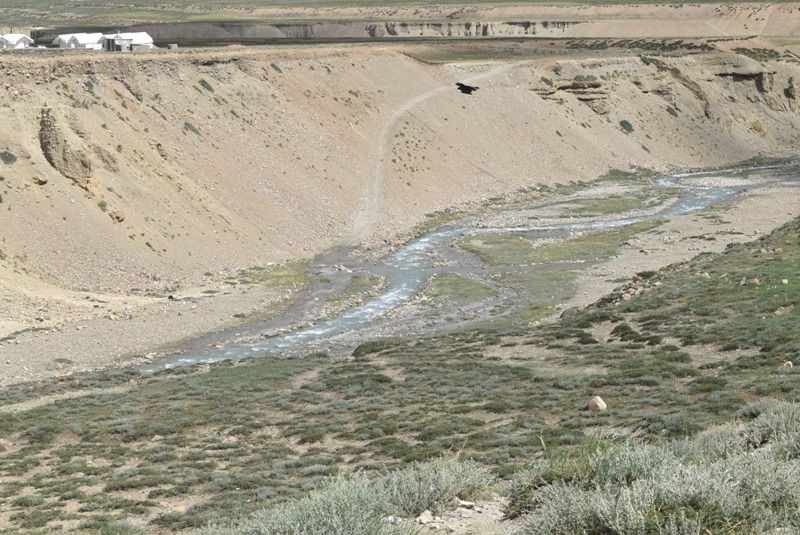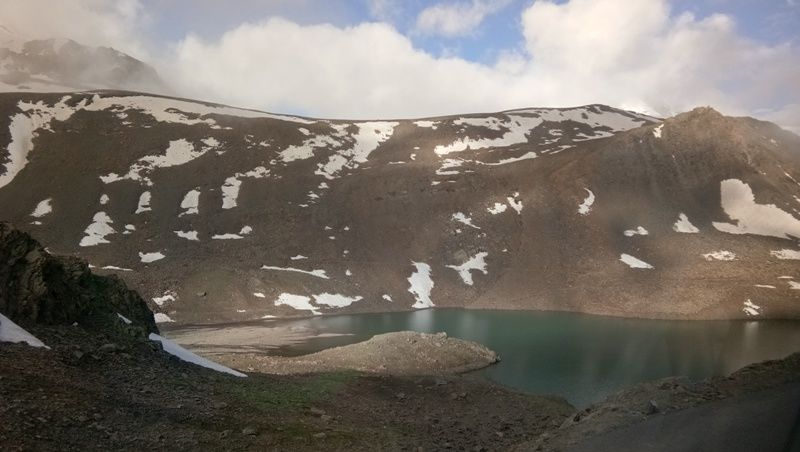 We stopped at sarchu for around 30 minutes. We had awesome butter tea with salt and magi at Zanskar Restaurant, Sarchu. It is strongly recommended to not spend the night at Sarchu as acute mountain sickness can hit you.
Our driver Tsewang was the coolest himachali we met on our trip. He was very friendly and had an amazing keenness to share the history of ladakh, lifestyle of people and their struggles. Lavita asked him about wedding traditions in ladakh, he promptly said "first we send a request to the girl's father asking for the brides hand, if he agrees then we get married, else we pick her up and get married in a temple."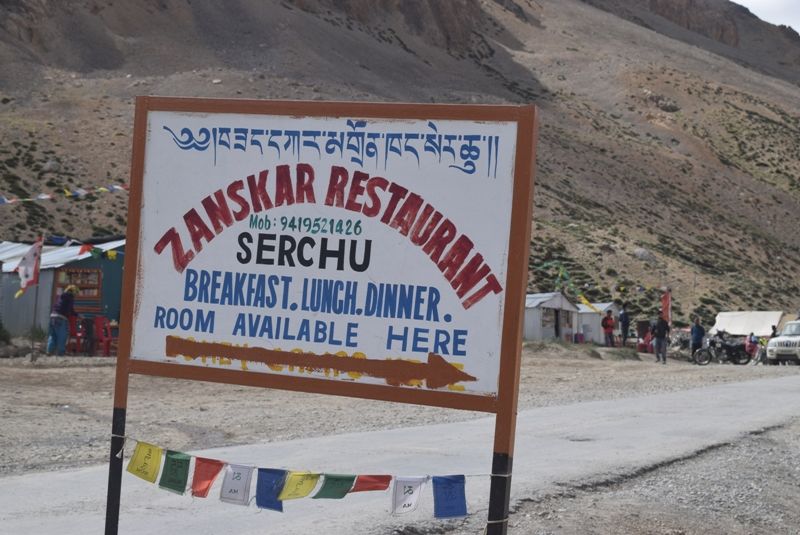 Our Michael Schumacher for the journey Mr. Tsewang warned us to hold on to some support in the car, seat belts were tightly buckled in to get ready for Gata loops, a series of 21 harpin bends that can churn your stomach upside down! It was nothing less than an adventure ride with some serious hair rising bends that can fright the hell out of you.
Throughout the Manali leh highway the Warning signs by Border Roads Organization continued to amuse us. Two names Deepak and Himank are all over the highway and in Leh. Popular ones being "don't be a gama in the land of lama", "It's risky to drive after whisky" "Darling I like you but not that fast"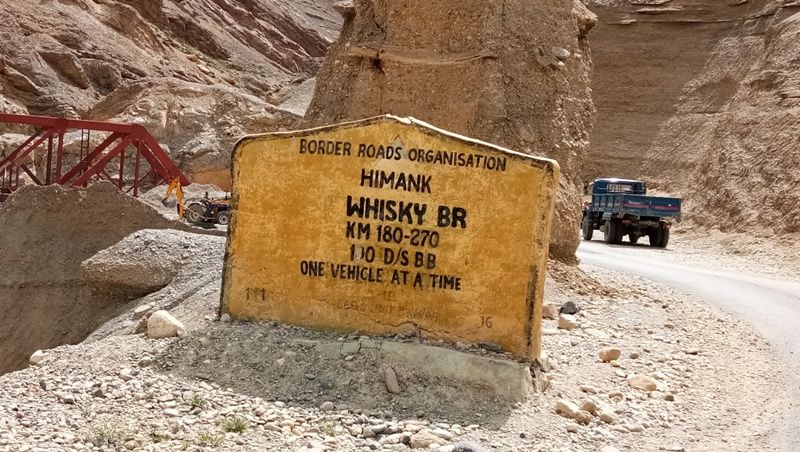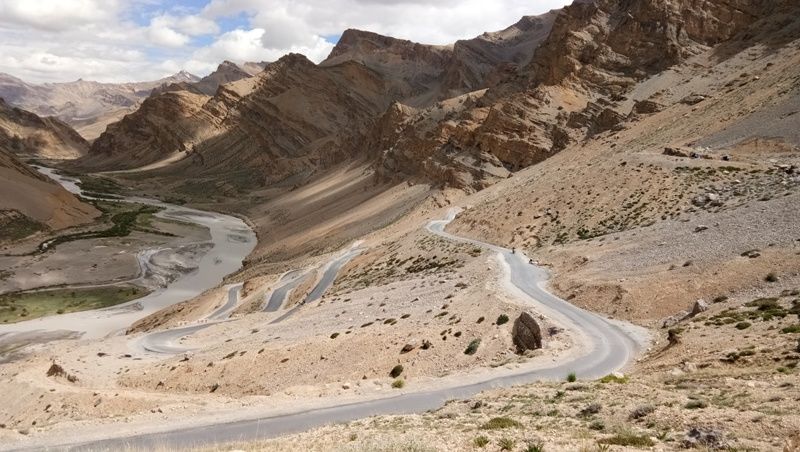 We passed through one more high mountain pass lachunglang la which is at a height of 5079 m. The Road from Nakeela to Pang is terrible and you will experience a rocky ride till you reach pang. Pang (famous for being the highest transit base, Height 15,500 ft) followed by moore plains which is a flat road, a striking contrast to the high passes that you see on the highway. It was almost noon and fatigue started crawling in. By now we had seen all shades of brown, purple and red mountains. Yes, you read that correct Purple and Red mountains! Such raw beauty is beyond imagination and leaves you at a complete loss of words. Beyond a point we stopped clicking snaps, as what you witness is simply magnificent and not possible to capture in nothing but your mind! Infact at Pang, the needle shaped mountains seem so unreal and carved that it's difficult to believe that its completely untouched and raw.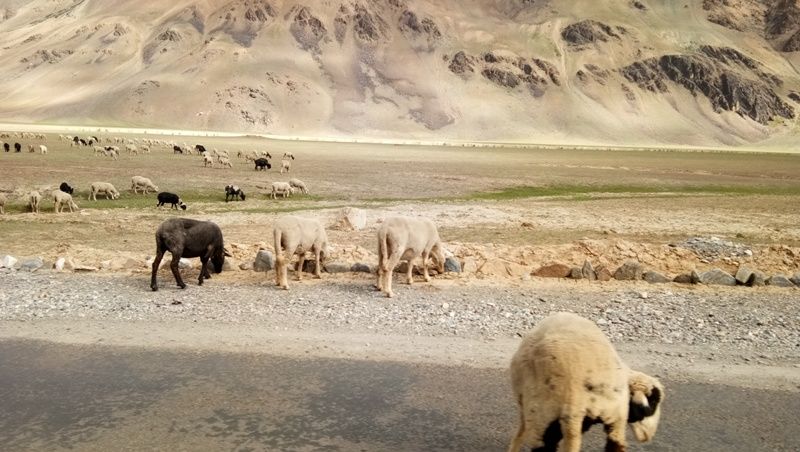 We were now to ascend our final high mountain pass for the day, the famous "Taglang La" at a whooping height of 5328 m and also famous for being the second highest motorable pass in the world. At Taglang, my friends' husband, Mehul Bhai had some AMS symptoms' like nausea and breathlessness. We decided to immediately move ahead and not spend much time at this mighty pass with low levels of oxygen.
The descend begins post tanglang, after a day filled with witnessing 4 high passes, snow clad mountains, heart in your mouth kind of road journey, Rumste and Upshi are at a much lower level and house some greenery which is in contrast to barren mountains that we witnessed throughout our journey for the day.
We finally reached leh around 5 pm and we were exhausted and all we craved for was a good and comfortable night sleep. We checked in to the wrong hotel, courtesy similar names of the hotels across leh. We then moved to the correct hotel, Hotel Royal ladakh and recharged our tired souls to gear up for day 4! The view of stok kangri and shanti stupa from the hotel was amazing and it helped heal the soreness of the rough but also one of the most beautiful days of my life!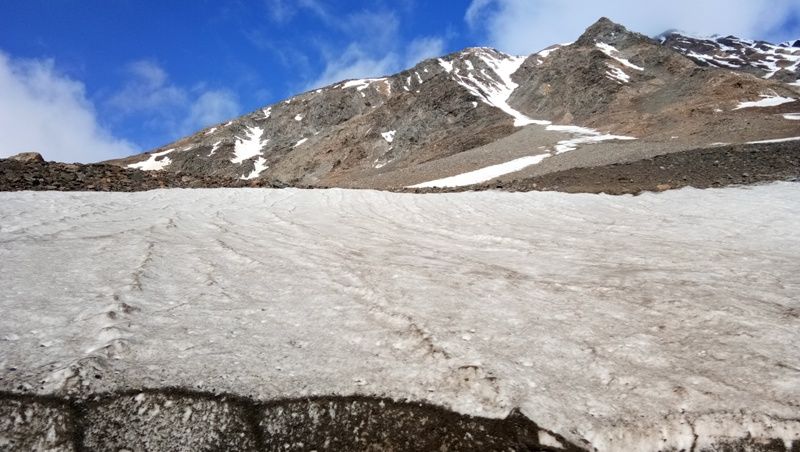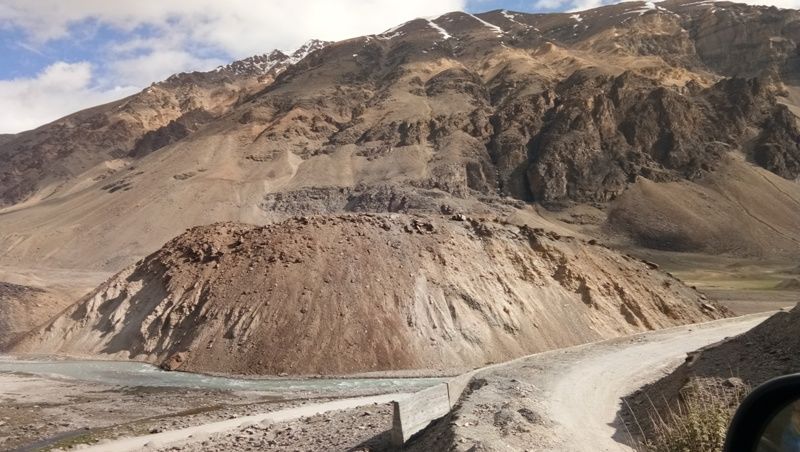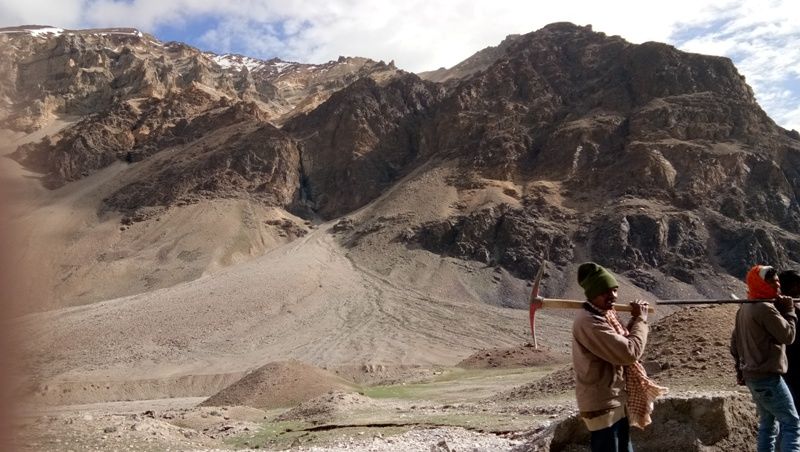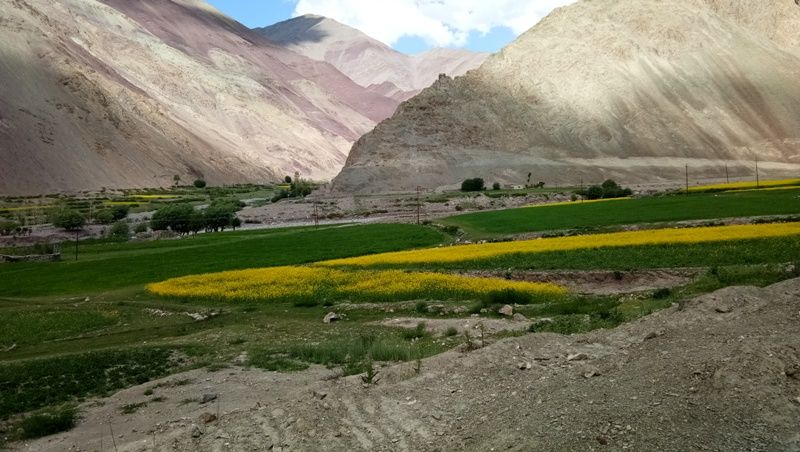 Frequent Searches Leading To This Page:-
leh ladakh road trip packages, leh ladakh tour packages by road, top leh tour packages for family, top leh tour packages with price, budget trip packages for group to leh, things to do in leh, leh holiday tour packages