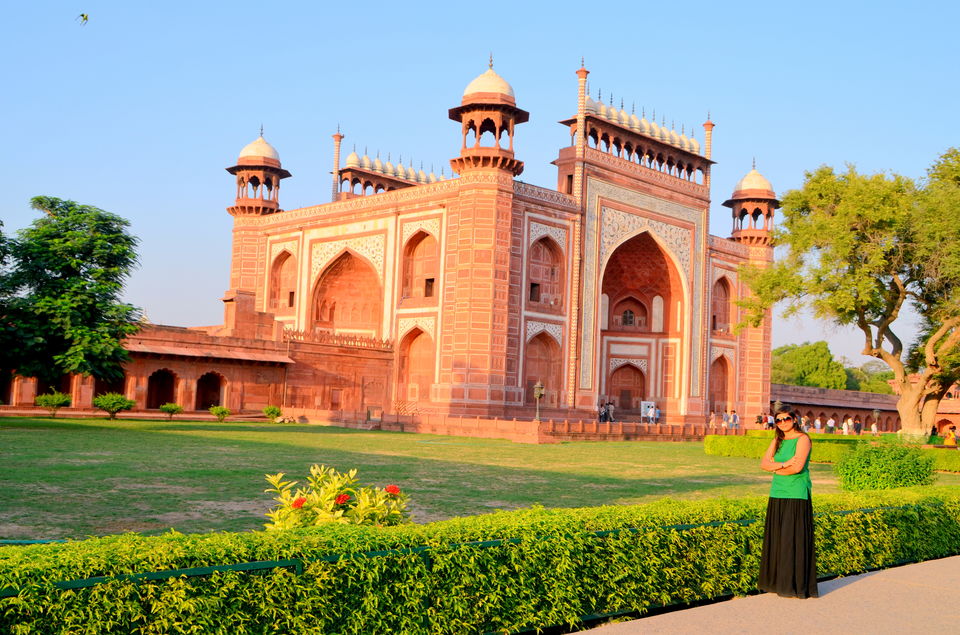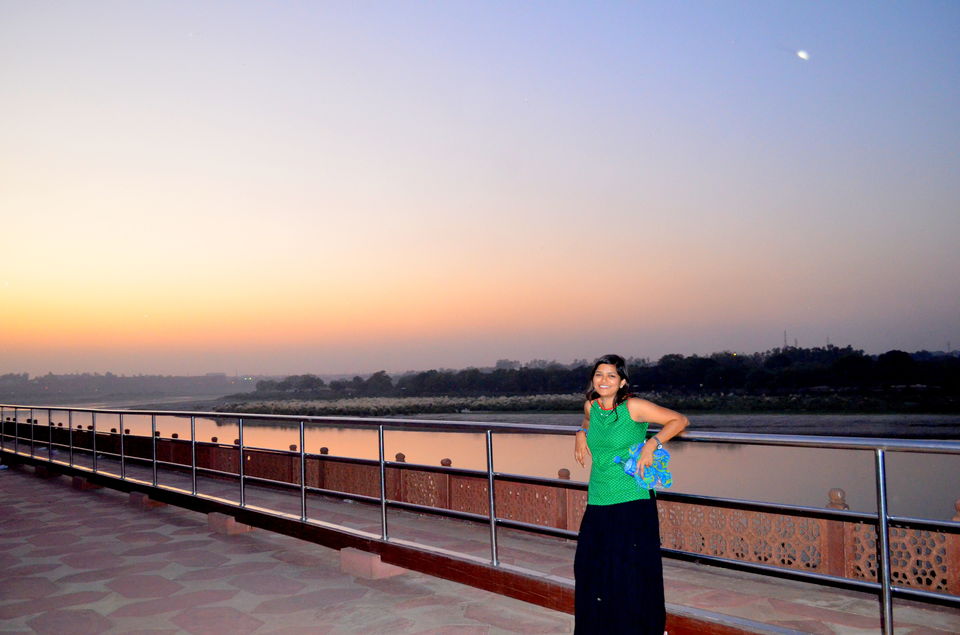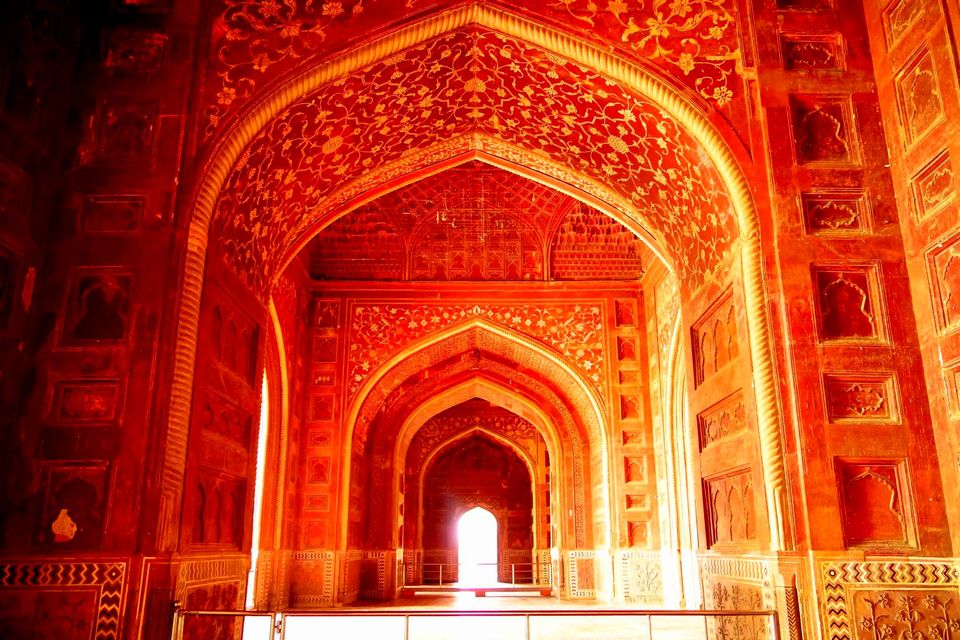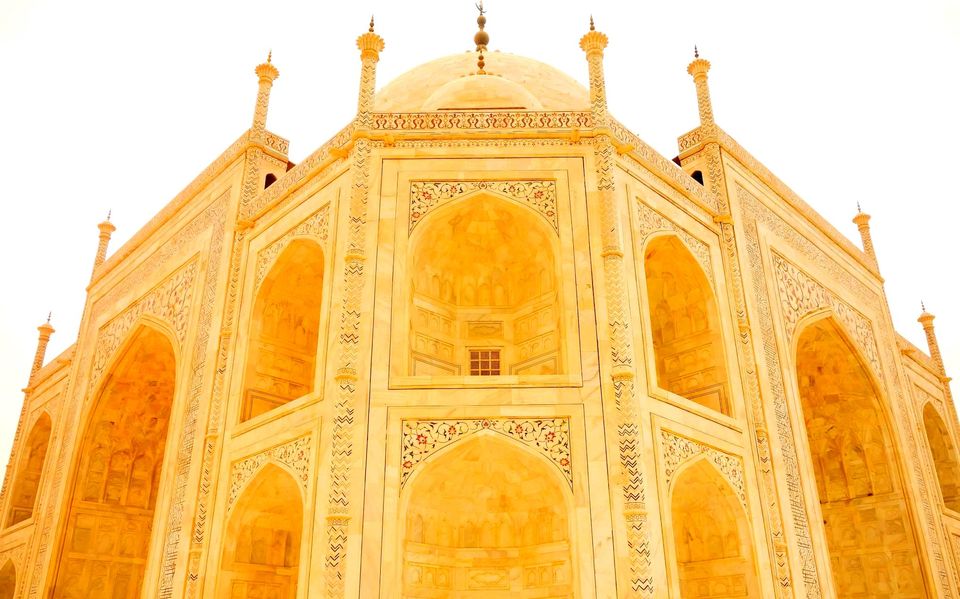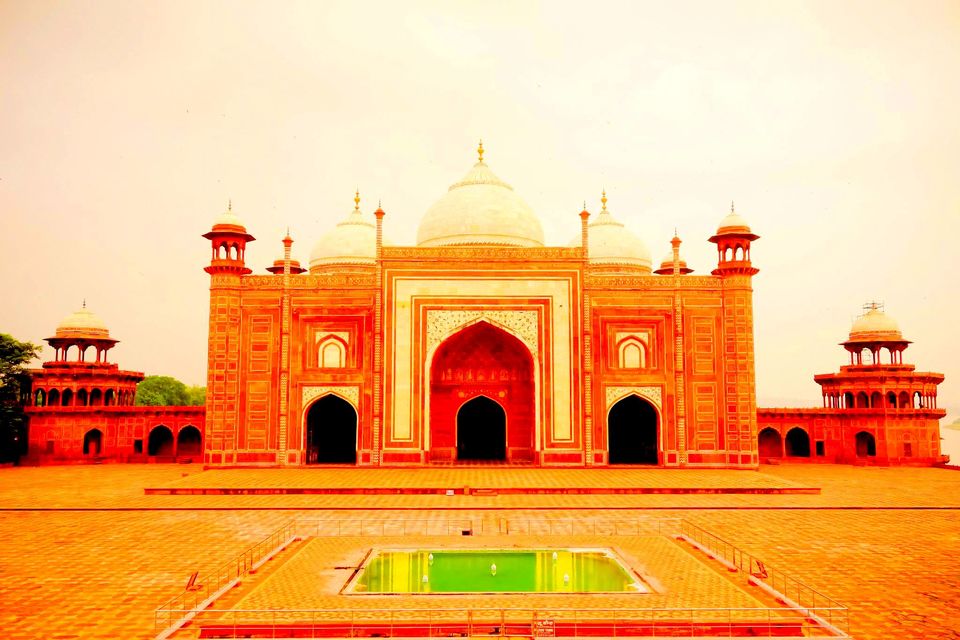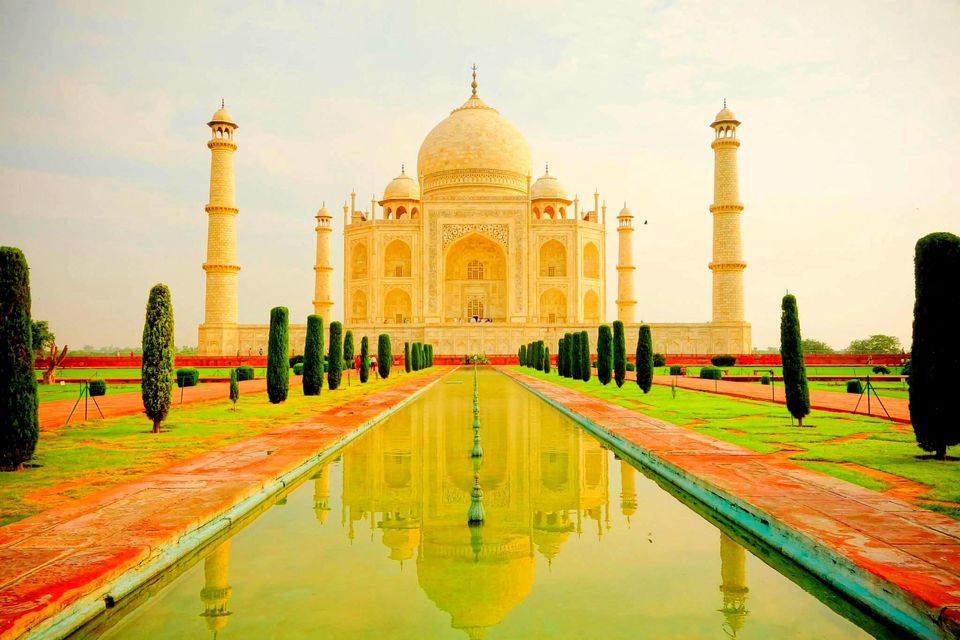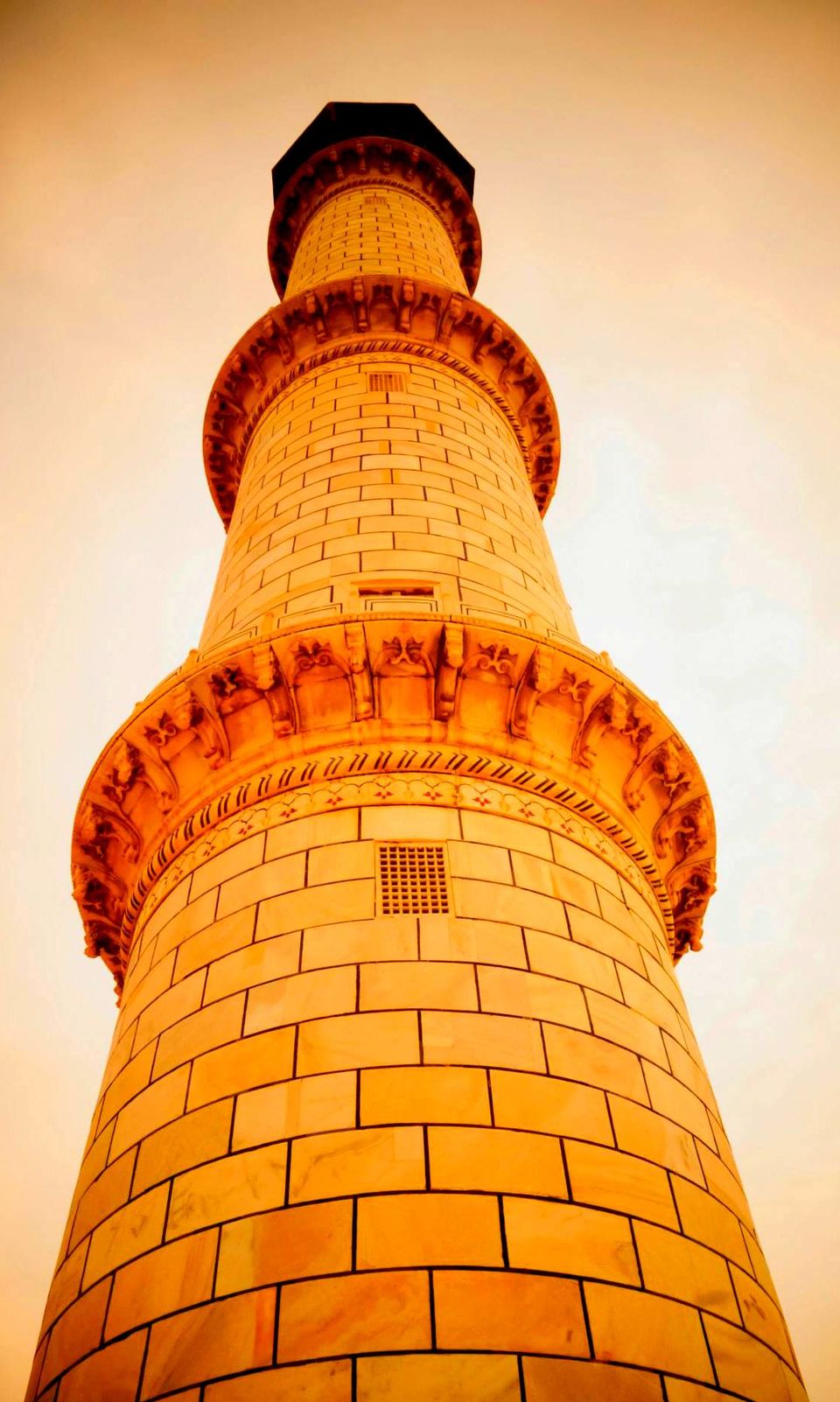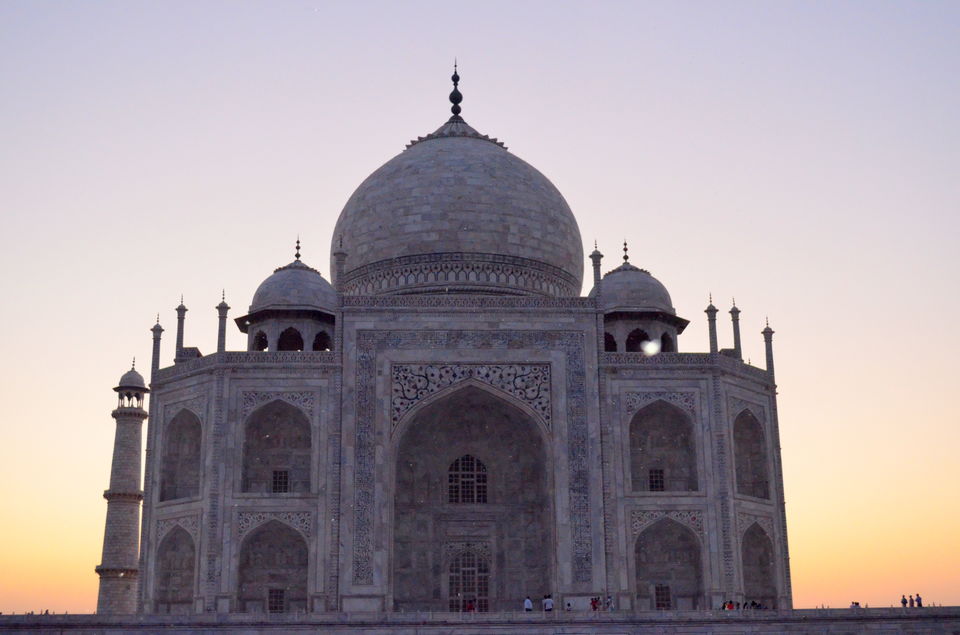 Taj Mahal - No Introduction needed for this magnificent and mesmerizing monument and one of the seven wonders of the world. 
It was an unplanned trip to Taj Mahal, on the way to our Ladakh Trip. 
Took a Indigo flight from Hyderabad to Delhi at 8 AM, landed in Delhi by 10 AM and next day early morning was our next flight to Leh.  Hence, we decided to go to Arga to visit Taj Mahal.  
Took a bus from Delhi Bus stand around 12 PM, arrived in Agra at 3.30 PM and the travel was smooth. The state-of-the-art expressway, which is 165 kilometres long and spread over six lanes, is built to reduce travel time between Delhi and Agra. Consequently, it took us approximately two hours to reach Agra. The Yamuna Expressway is said to be one of the best and busiest highways in India.
Took a Auto Rickshaw from Bus-stand to Taj Mahal, arrived by 3.45 PM;  Took Entry ticket and entered Taj from West Gate.
Auto rickshaw will drop you around 1 kms distance, from where you can take Motor cabs or camel or Horse rides to Taj, which will not take more than 5 mins.
Be aware not to carry any Food items / water bottles inside, as the security will not allow any kind of Food & beverages to maintain cleanliness. Locker facility available near Taj, so no worries.
Entry to Taj Mahal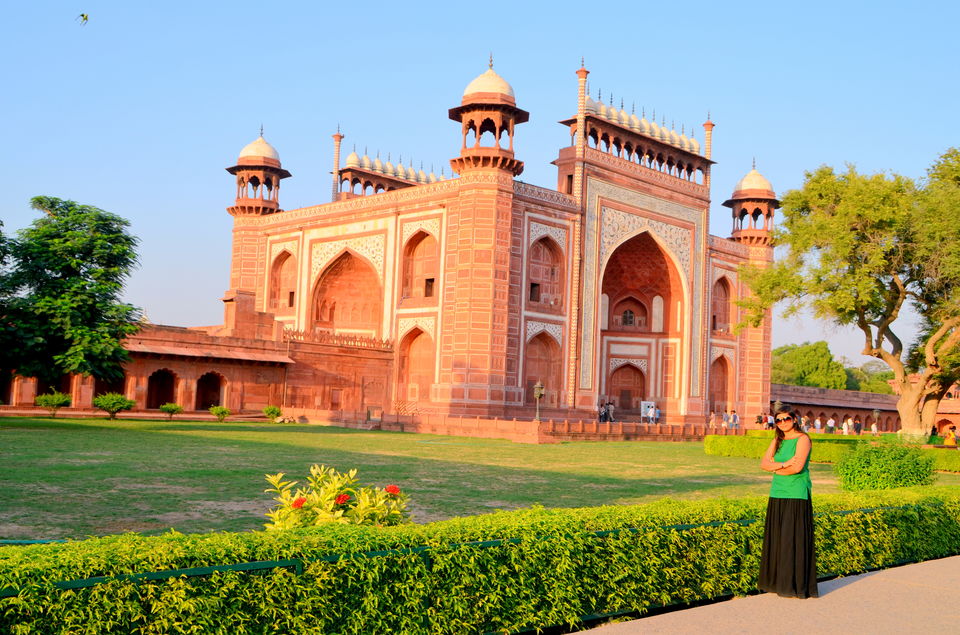 Mirror Image of Taj Mahal entry from Inside the gate.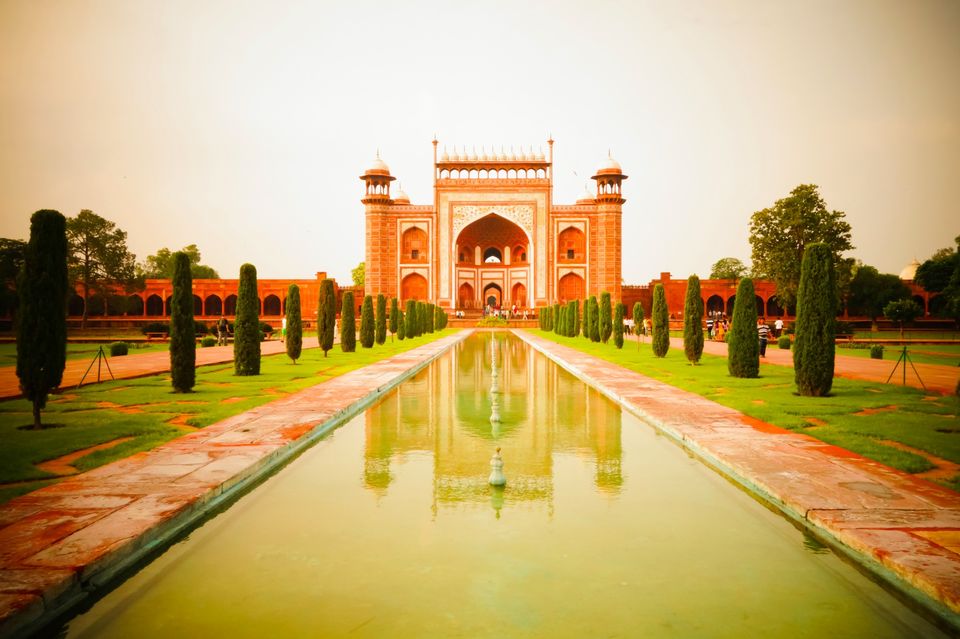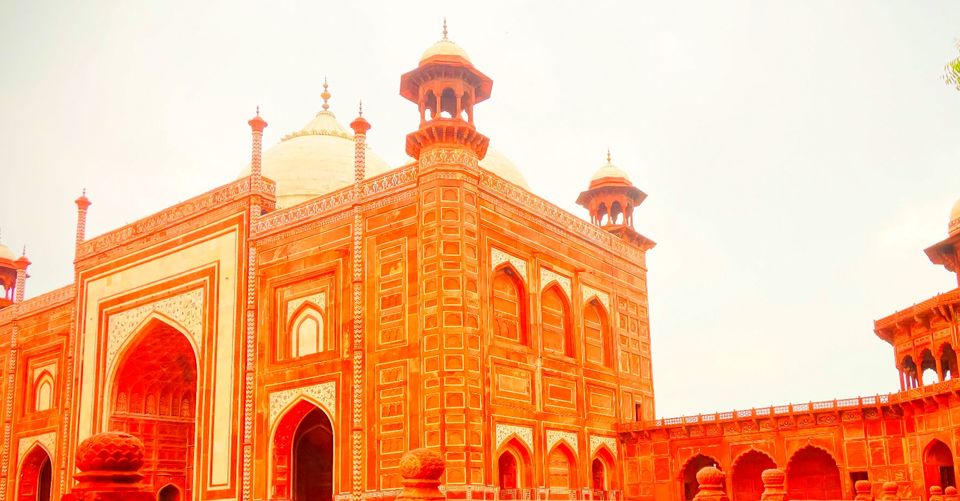 It was a cloudy day with very minimal crowd and we felt lucky to choose that day to visit Taj Mahal. We were surrounded by lush green gardens and magnificent Mughal architecture. Even the air seemed majestic.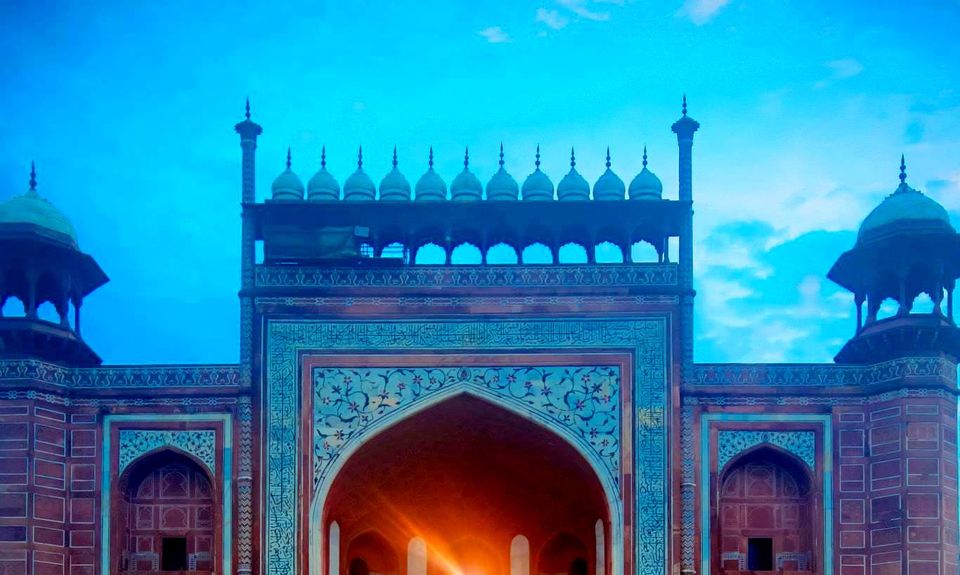 Mirror Image of Taj Mahal from the small garden before Taj.  
Pollution has become alarmingly high due to smoke emission, fumes from factories and clogged drains around the building and it has affected the colour of the Taj, giving it a yellowish tinge.
It was simply breath-taking and the structure looked divine with its white marble gleaming against the clear blue sky. It literally took our breath away and each one of us was engulfed in our own thoughts for a while.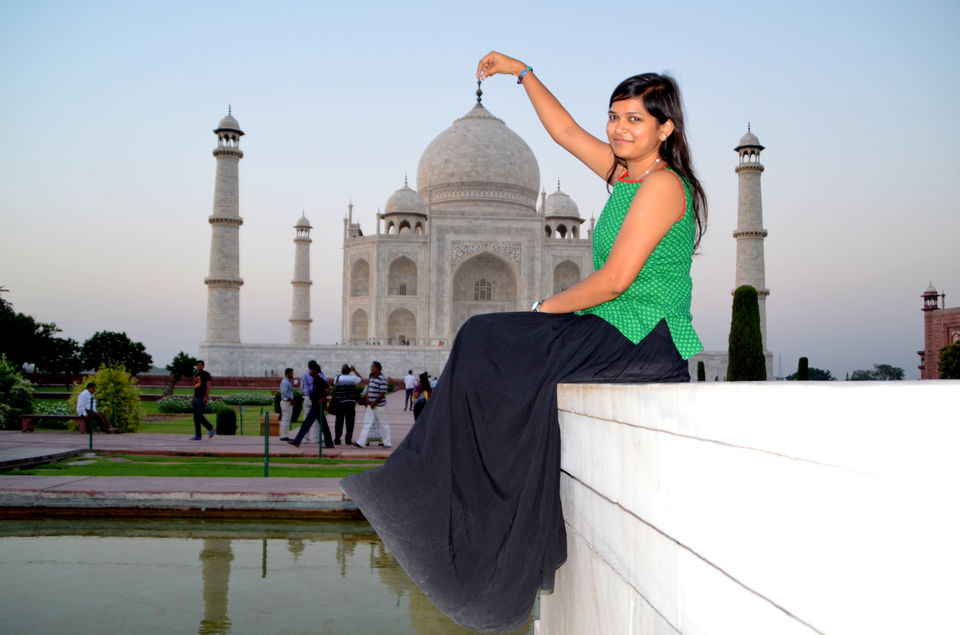 Slowly, as if waking up from a slumber, we began the touristy ritual of taking photographs from all angles.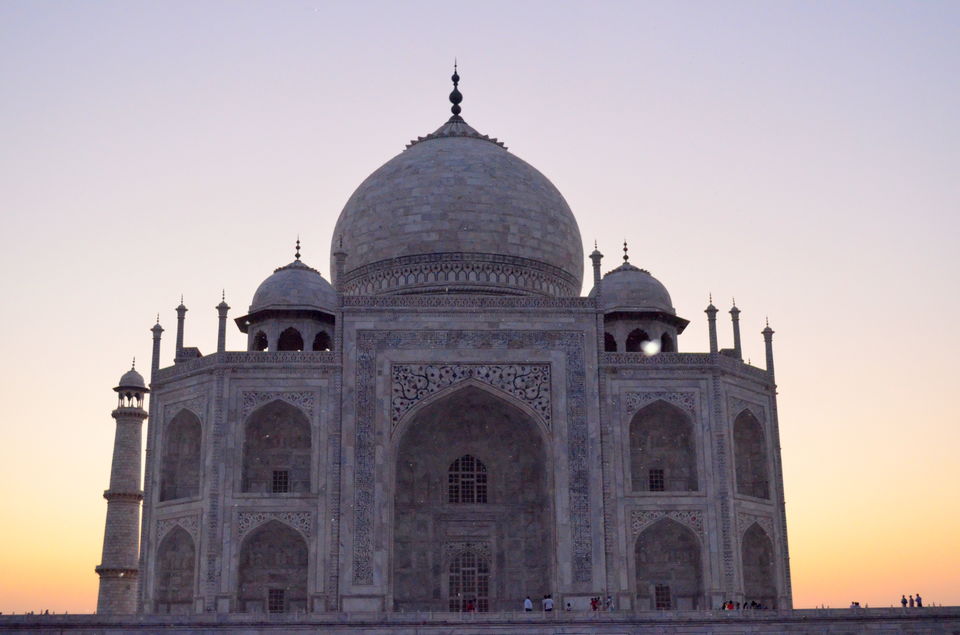 Few snaps of Taj Mahal and the red mosques on the sides of the Taj Mahal.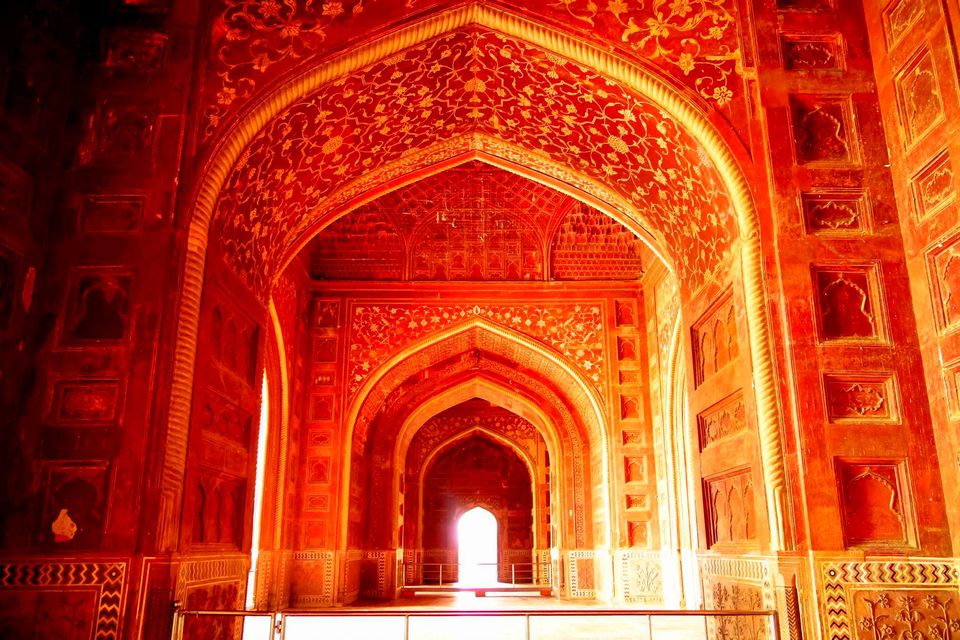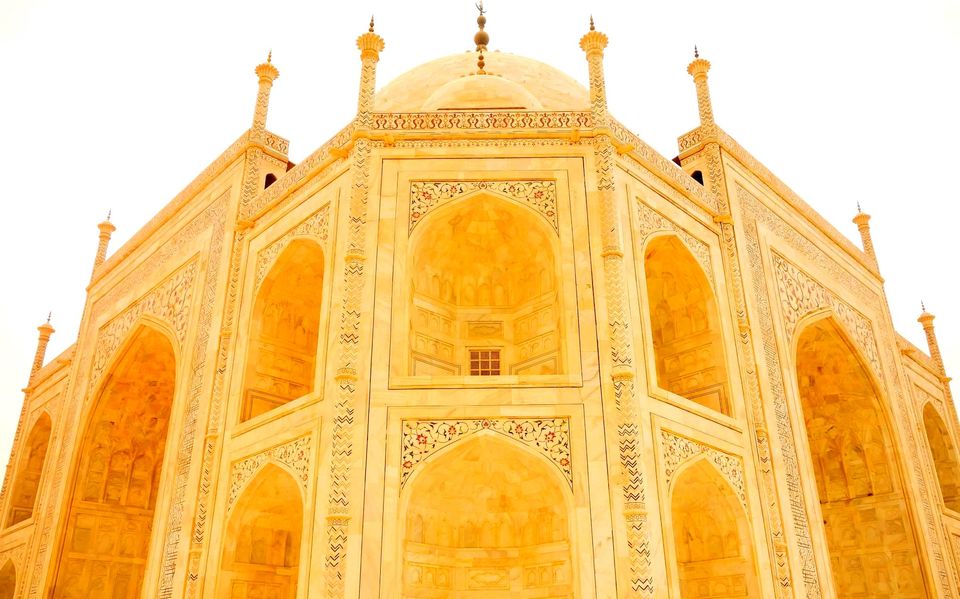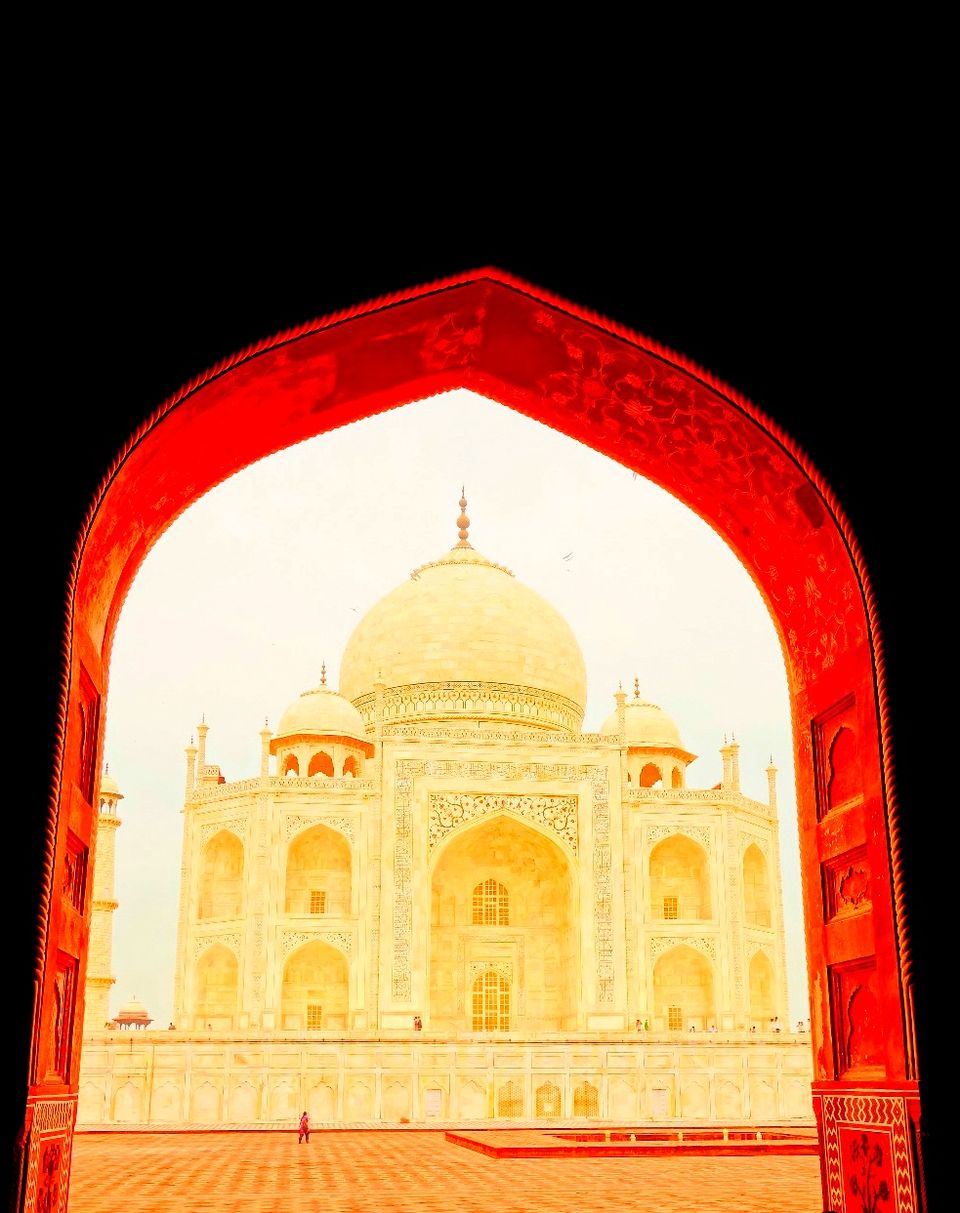 Snap from Backside of Taj Mahal, before Yamuna river.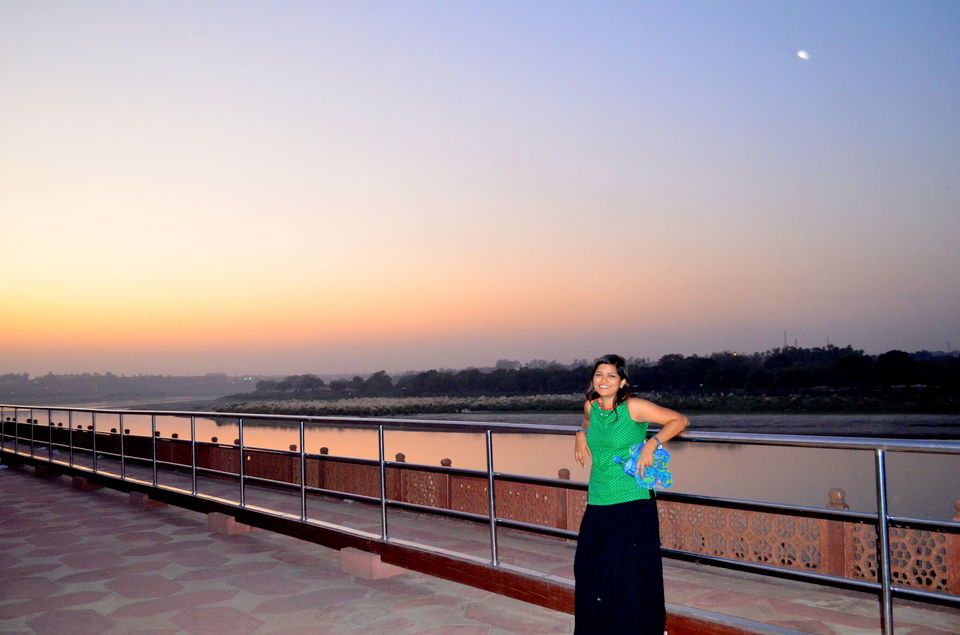 Shah Jahan's tomb!!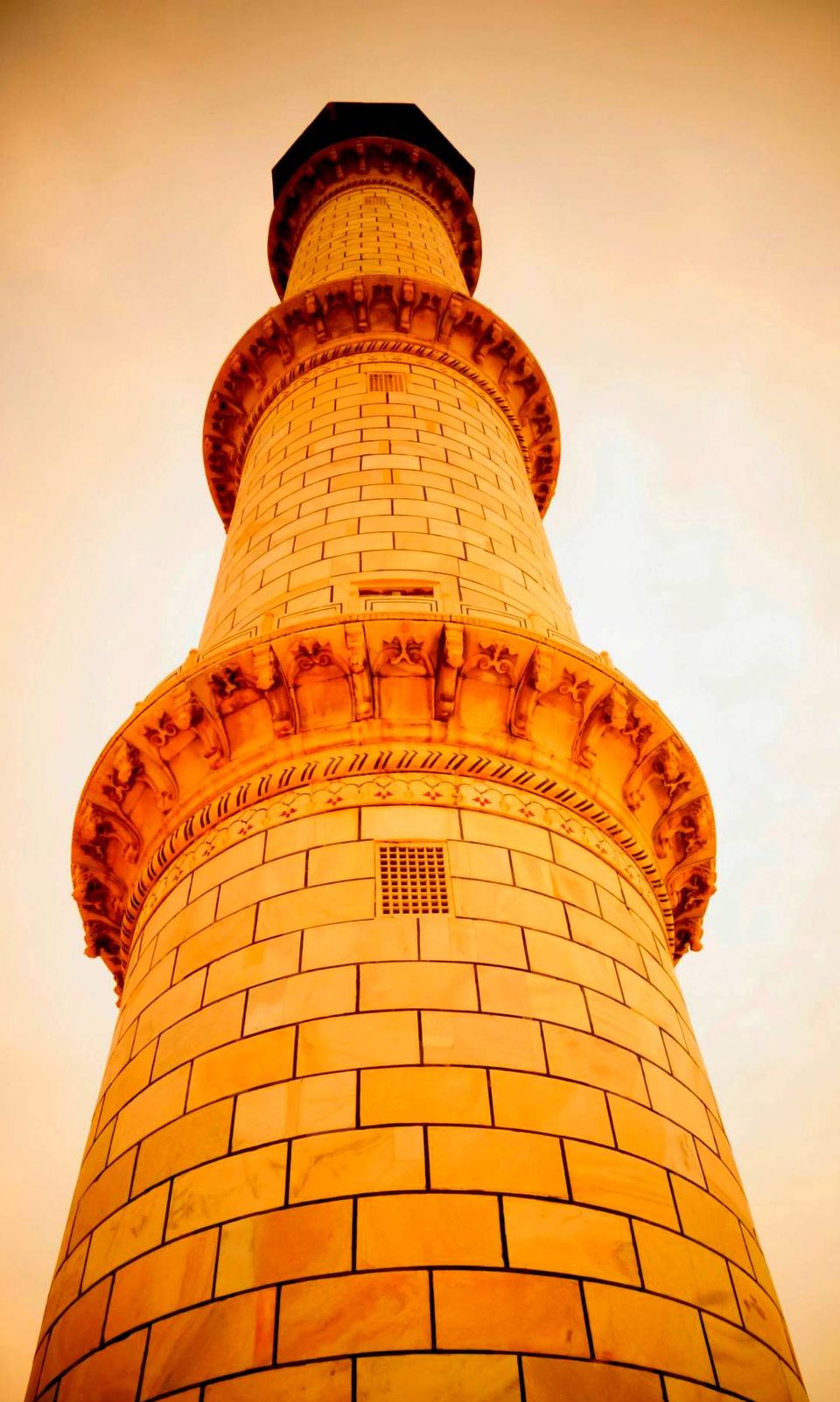 Looking forward for every perfect chance to visit Taj Mahal, a creative masterpiece!!