Introduction
The pleasant weather of dawn-lit mountains, sanguine oscillating winds, the misty morning, the chirping of birds there, the valley, and the people of Arunachal Pradesh, made anyone spellbound.
Arunachal Pradesh, the 'land of dawn-lit mountains'.
With a population of more than 12 lakh, the northeastern state of India, Arunachal Pradesh shares its border with picturesque destinations like Assam, Nagaland, Myanmar, and Bhutan.
Once you come here, you can't stop yourself from becoming an admirer of Arunachal's beauty. Tourists get unhinged seeing its extraordinary and serene beauty and get an experience not found anywhere else on earth.
There are so much to see and numerous things to do in Arunachal Pradesh, that you will not be able to decide which one to go first.
It would not be wrong to say that the entire state is a tourist destination, but still, from such a big state we have brought some illustrated places from where it will be difficult for you to come back as its beauty will take you captive.
So, let's find out some picturesque tourist places in Arunachal Pradesh:
Places to visit in Arunachal Pradesh:
1. Sessa Orchid And Eaglenest Wildlife Sanctuary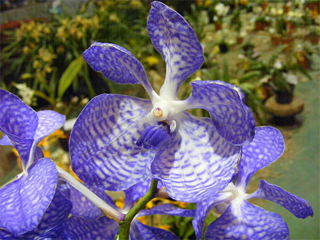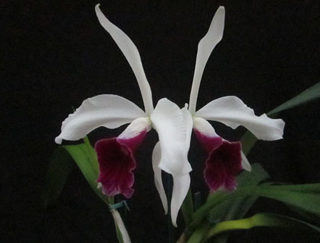 To enjoy trekking in the natural habitat of orchids, visit Sessa Orchid Sanctuary. It is the home to various habitation and vegetation. The sanctuary is a bliss for every nature and adventure lover. Here you can enjoy trekking among orchids, which will make you feel like you are in fantasy story away from all the hustle and bustle amidst the beauty of nature.
2. In the valley of Ziro
One of the oldest towns of Arunachal Pradesh is Ziro. Here you'll forget about Switzerland and will immerse in these litigants. Best known for its paddy cultivation, Ziro is a synonym of beauty. You will also get to meet Apatani Tribe over here, and if you visit during festival time then you can also witness the festival of Apatani's, which is worth to see.
3. Dong Valley
One of the best tourist places in Arunachal Pradesh is Dong Valley. Here you will witness the first sunrise of the country. While half of the country still taking its good night nap, the first ray of sunlight will touch your face at 3 a.m. Not only this but there are other wonderful places around the valley to explore like Tilam natural hot water spring and Walong War memorial.
4. Aalo Mechuka
The valley which feels came straight out of beautiful illustration is Mechuka valley. It is the best sightseeing tourist places in Arunachal Pradesh. You can take a nature walk and spend quality family time here. The Mechuka Valley is surrounded by colorful houses, orange orchards and mist hills which is a treat for every nature lover.
5. Koloriang
Another picturesque hill station of Arunachal Pradesh is Koloriang. The best thing about this place is that not only the beauty of the Koloriang but also the culture and tradition of this place win the hearts of tourists. Here you will get to meet the largest ethnic group of Arunachal Pradesh, Nyishi community, where Nyishi means human beings. Koloriang serene Environment and the innocence of the people are very alluring.
Things to do in Arunachal Pradesh
1. Trekking in a panoramic view
As Arunachal Pradesh is surrounded by hills and forests, the first thing that comes to mind when thinking about doing things in Arunachal Pradesh is trekking.
Every year adventure seekers from all over the world visit the land of dawn-lit mountains to experience trekking in a panoramic view. It feels like you are walking in the park of Jurassic World. All scenic and quiet without dinosaurs, of course.
Famous routes for trekkers are Bomdila-Tawang, Pasighat-Mariang, Bomdila-Seppa, Mechuka, and Daporija-Taksing. The best month for trekking in the valley is May and October.
2. Rafting in the Brahmaputra river

The second favorite thing to do in Arunachal Pradesh is Rafting. Arunachal Pradesh has been famous among thrill-seekers. You will find adventure lovers from all over the world here.
The craze of rafting has grown so much that rafters can't stop themselves from leaping into cold water with their rafts.
Some river rafting routes are Taliha- North Daporijo, Anini-Assam Border and Seppa-Bhalukpang.
3. Visit Twang monastery
Arunachal Pradesh is blessed with many spiritual places, one of which is Twang monastery. It is one of the largest monasteries of India and holds the record of the second largest monastery in the world.
Twang monastery was built in the 17th-century, here you can connect to the Buddhism vibes. Handwritten manuscripts, printed books on Buddism can be found here.
It is located on 10,000 ft altitude from where you can get the whole Twang river panoramic view.
How to reach
By air-
Arunachal Pradesh is well connected to Guhawati and Kolkata with the nearest airport, Tezpur airport of Assam.
By road-
Arunachal Pradesh is well connected with all the major cities and nearby states. An inter bus service is also available.
By train-
The nearest railway station is Harmuti station, Assam. Itanagar is a 43 km drive from the station.
Best time to visit
Summer-
During summer times the best season to visit is from April to June.
The temperature is mild and considered the best time to visit. The temperature rises and falls from 20 degrees -35 degrees.
Monsoon-
The monsoon in Arunachal Pradesh starts in July and ends in September. The temperature during monsoon lives between 18 degrees -29 degrees.
Winter-
Cold here falls lasts from October to March with 5 degrees - 15 degrees.
...happy journey...