The last two years have had a severe impact on our mental, emotional and physical health. As most of us continue to work towards pre-pandemic health and wellness, we have a few travel suggestions that will help you begin your healing journey. Here are 10 remote destinations where travelling will help you reconnect with yourself!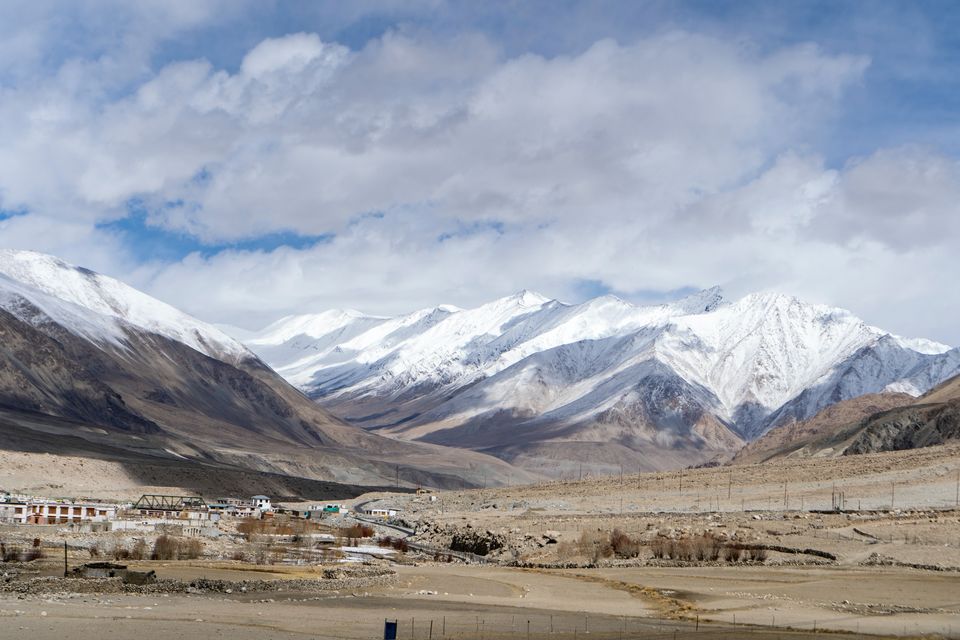 1. Ziro, Arunachal Pradesh
Cradle to the unique Apatani tribe and an abode of pine hills and rice fields, Ziro is a small, picturesque valley tucked away in the Lower Subansiri district of Arunachal Pradesh. Located at an elevation of 1500 m above sea level, Ziro has an imposing landscape of lush green forests, elevated patches, and rivulets, which will soothe your mind. After interacting with the people from the Apatani tribe, you will understand how they are revering to their unique tribal culture. Their way of dealing with daily life hurdles will surely inspire you.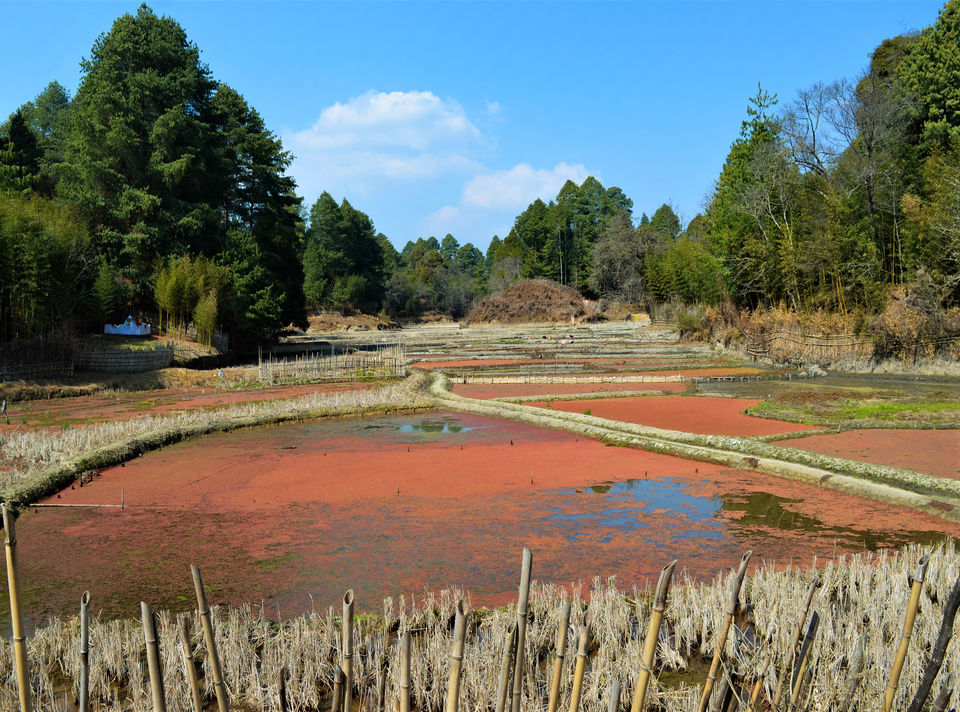 How to reach:
The nearest International Airport to Ziro is Guwahati. It is 443 km from Ziro. On reaching Guwahati, take a train towards Naharlagun. After reaching Naharlagun, you can take a taxi to Ziro. From Naharlagun to Ziro, it is only 100 km and will take approximately 4.5 hours to reach.
Best time to visit:
Ziro experiences pleasant weather throughout the year, and you can plan your trip here any time of the year. However, the best time to visit Ziro is from March to October.
Places to visit:
In Ziro, you can visit Hong Village, Kile Pakho, Tarin Fish Farm, Siddheshwar Nath temple (Kardo). If you have time in your hand, you can go for Talley Valley Trek.
Ideal trip length:
The major attractions in and around Ziro can be covered easily in three days.
2. Little Andaman
Lying at the southern end of the archipelago, Little Andaman is a beautiful unexplored place in the Andamans. It is less explored due to the limited mode of connection with the capital town of Port Blair. With palm-fringed shoreline and greenish-blue seawater, it is the perfect place for you to lay back and relax. Little Andaman is also well-acclaimed as one of the best surfing spots in India. So, if you want to enjoy some romantic moments with your other half or want to bask in the sun, Little Andaman is the best locations to go.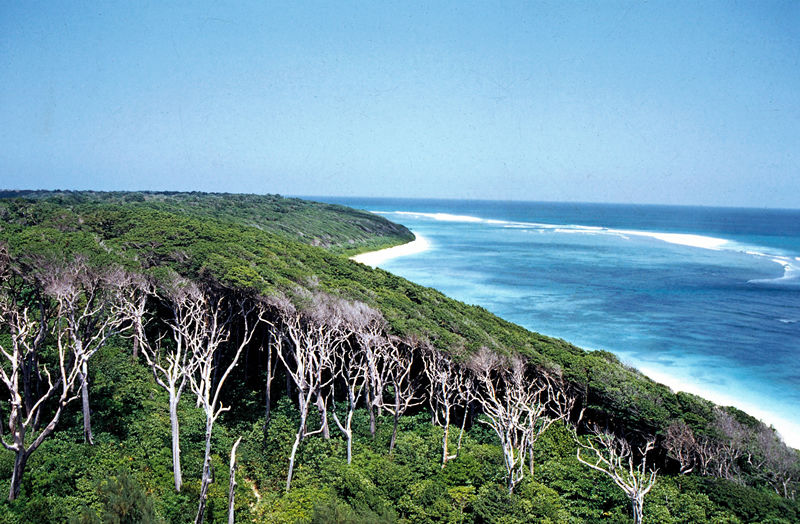 How to reach:
The most common medium of transportation to Little Andaman is by government-issued ferries. The route of these ferries usually connects Port Blair to Hutbay. Depending on the weather condition, the ferry usually takes 6 to 8 hours to reach Little Andaman from Port Blair.
Best time to visit:
The best time to visit Little Andaman Island is between November and May. At this time, you will face minimal rain and storms, therefore, creating perfect weather to chill by the beachside.
Places to visit:
While in Little Andaman, you can visit Butler Bay Beach, Kalapatthar Limestone Caves, White Surf Waterfall, Whisper Wave Waterfall, Red Palm Oil plantation, etc.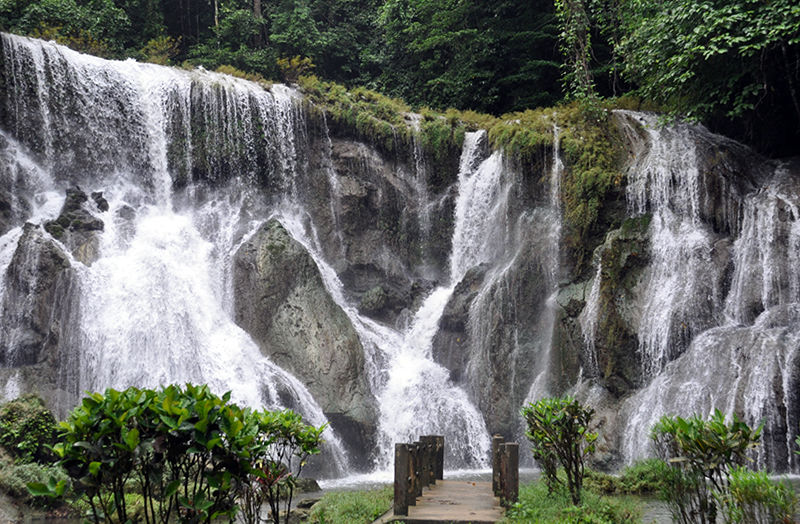 Ideal trip length:
To visit Little Andaman, you have to keep at least 4 days in your hand. Because 2 Days can be kept aside just to go back and forth to little Andaman. You can explore this untouched paradise in the remaining 2 days.
3. Rishikhola, West Bengal
Located at an elevation of about 2000 feet above sea level, Rishikhola is a small valley situated on the bank of the river Reshi. Being located in the border area, you can enjoy both the mystical beauty of Sikkim and the heritage site of Kalimpong while staying here. Surrounded by lush green forest and lofty mountains, Rishikhola is an ideal gateway for passionate bird watchers. Camping along the bank of roaring river Reshi while listening to the soothing sound of exotic Himalayan birds and engulfing in the fresh cool breeze will surely rejuvenate your tired souls.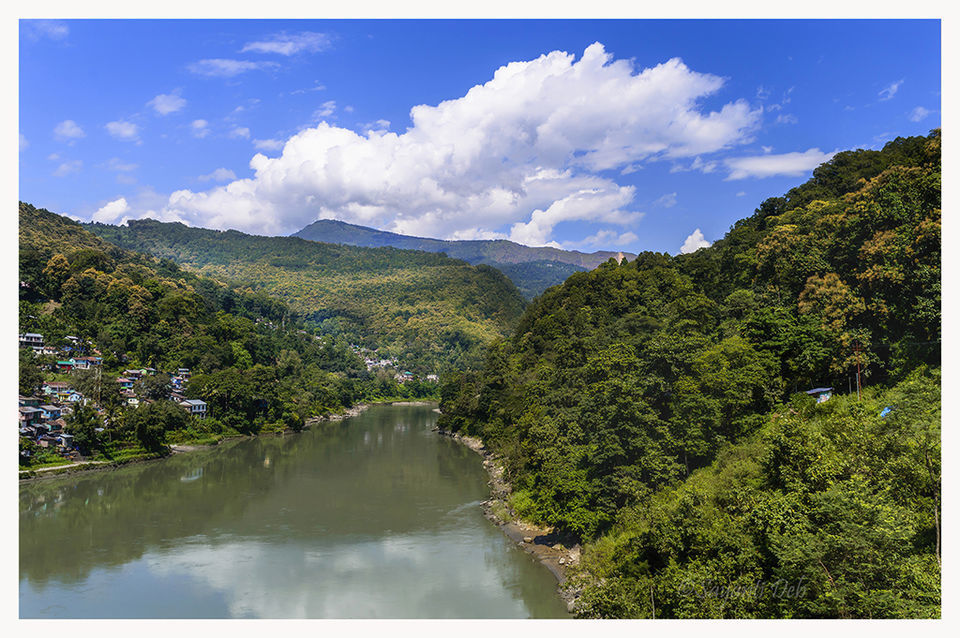 How to reach:
Rishikhola is located at a distance of 105 km from NJP and 110 km from Bagdogra. You can either take a taxi to Kalimpong from NJP or directly hire a cab to Rishikhola. From Kalimpong, you will get local taxis towards Pedong, and from Pedong, Rishikhola is located at a distance of 15 km.
Best time to visit:
Rishikhola can visit throughout the year, but it is better to avoid the monsoon as this time of the year the river gets filled up.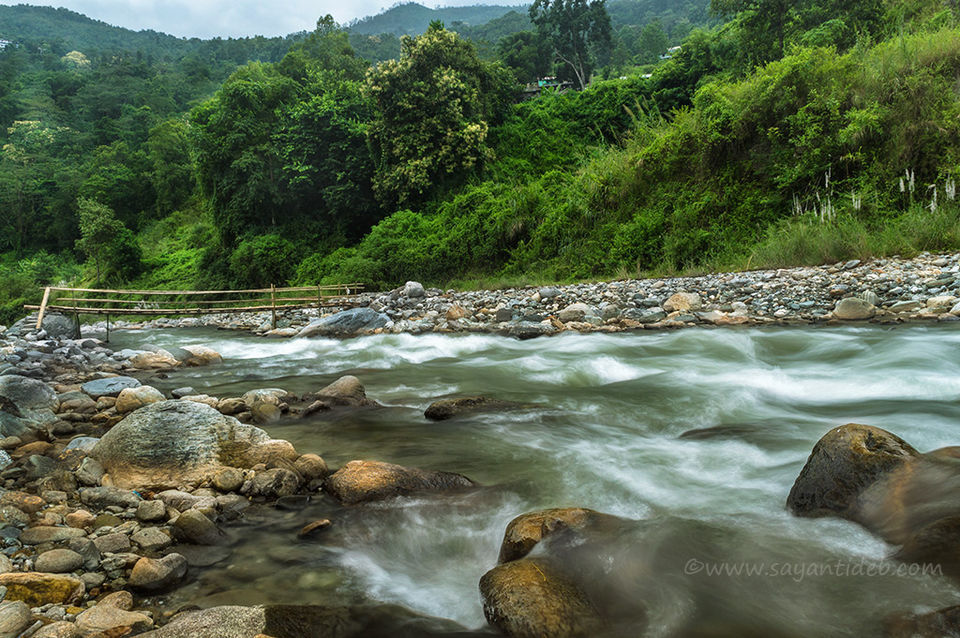 Places to visit:
From Rishikhola, you can go for a day trip to Aritar, Lampokhri lake, and Pedong. Also, you can add Jelep la, Kupup Lake, Baba Mandir and Changu Lake in your list.
Ideal trip length:
Minimum 2 days are required to explore Rishikhola without a hurry.
4. Chatpal, Jammu and Kashmir
Jammu and Kashmir is a magnificent land of pristine natural beauty. You must have heard the name of Pahalgam, Srinagar, Gulmarg, Sonamarg in Kashmir. But have you ever heard the name of Chatpal? Tucked away in a quaint corner of south Kashmir, Chatpal is a town that is so beautiful that words fall short to describe it. If you need a rejuvenating experience in the depths of nature, with zero interference, this is the town you are looking for. In Chatpal, you can find breathtaking stretches of lush greenery dotted with yellow and white wildflowers, the aroma of pine trees, and a fantastic panoramic view of the majestic mountains.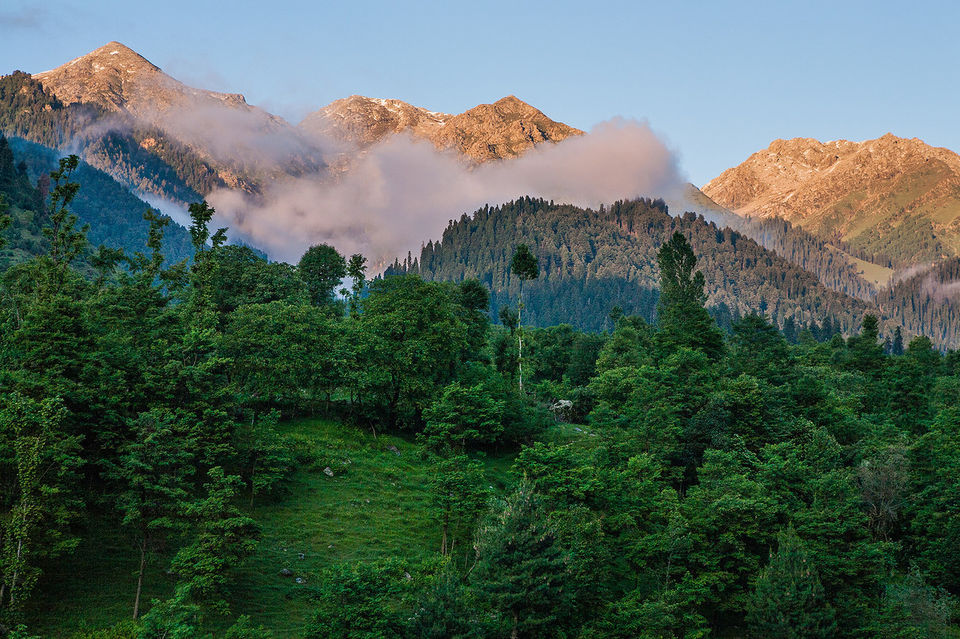 How to reach:
Chatpal is only 90 km from Srinagar, and taxis can be hired to make the journey. If you are coming via train, the nearest railway station is Jammu Tawi which is located 222 km from Chatpal.
Best time to visit:
The summer months of April to June are the best time to visit Chatpal since it has a pleasant climate where the temperature ranges between 11 to 25 degrees Celsius. However, if you want to experience the snowfall, winter is the best time to visit.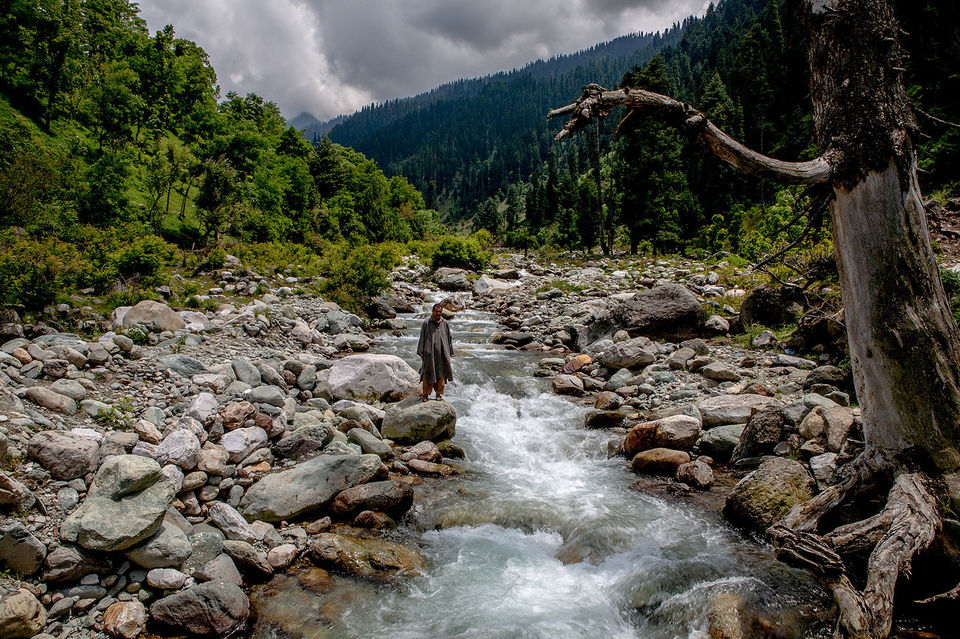 Places to visit:
In Chatpal, you can indulge in long nature walks through the rich green valleys and absorb the beauty of the region. If you happen to meet the locals, don't miss out on a chance to chat with them. Their rooted lifestyles, modest and warm nature will open your eyes to a much simpler and forgotten time.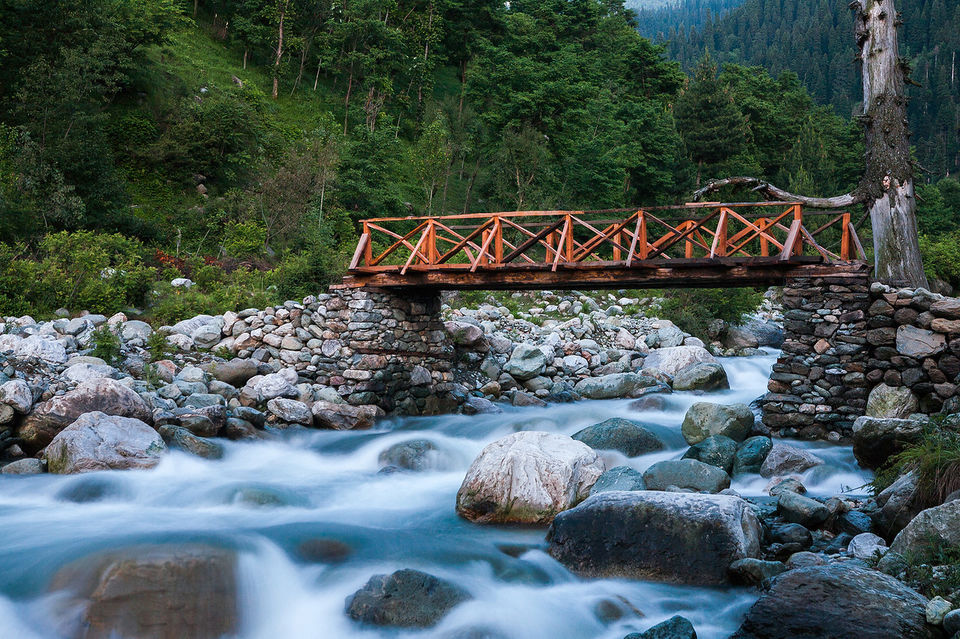 Ideal trip length:
Minimum 2 days are required to visit Chatpal and enjoy nature at its best.
5. Mawphanlur, Meghalaya
Meghalaya includes many spectacular destinations that don't lie on the famous tourist circuits in this region. Mawphanlur, a picturesque hamlet in West Khasi Hills, is such a hidden destination. The biggest visual attraction of Mawphanlur is the verdant scenery that would make a romantic poet gush. If you are a photography fanatic, then the landscapes will provide a great stage for some natural portraits. With lush green hillock to stay at surrounded by gorgeous ponds, there is nothing but a miracle at the moment.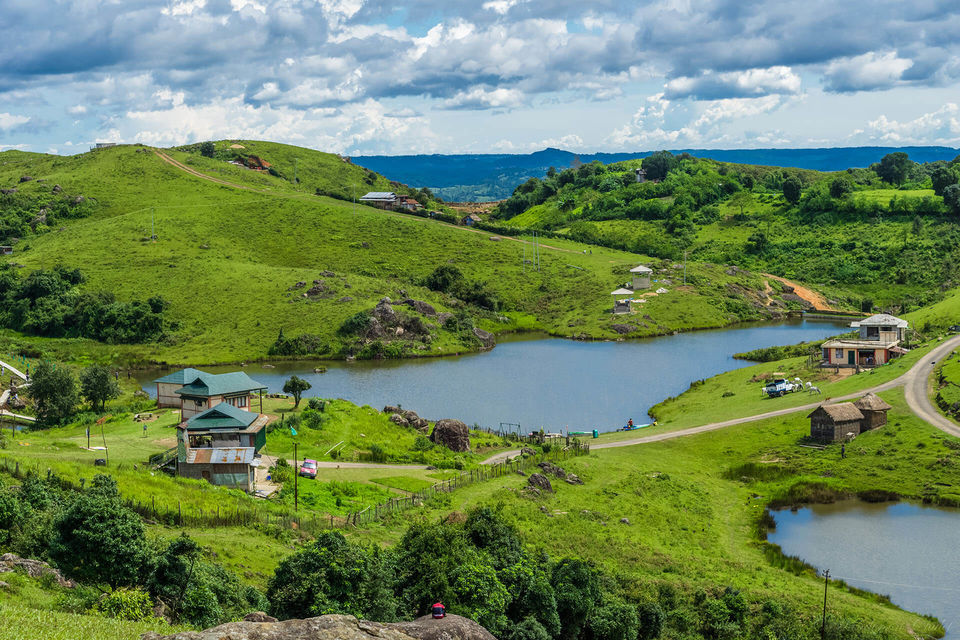 How to reach:
Mawphanlur is around 95 km from Shillong. You can hire a car from Shillong to reach here. Alternatively, you can take shared cabs from Shillong to Nongstoin and get down at Markasa village. From Markasa, you have to take a private vehicle to reach Mawphanlur.
Best time to visit:
October to April is the ideal time to visit Mawphanlur. However, if you want to see the rain-swept landscapes of Mawphanlur, you can visit during the monsoon.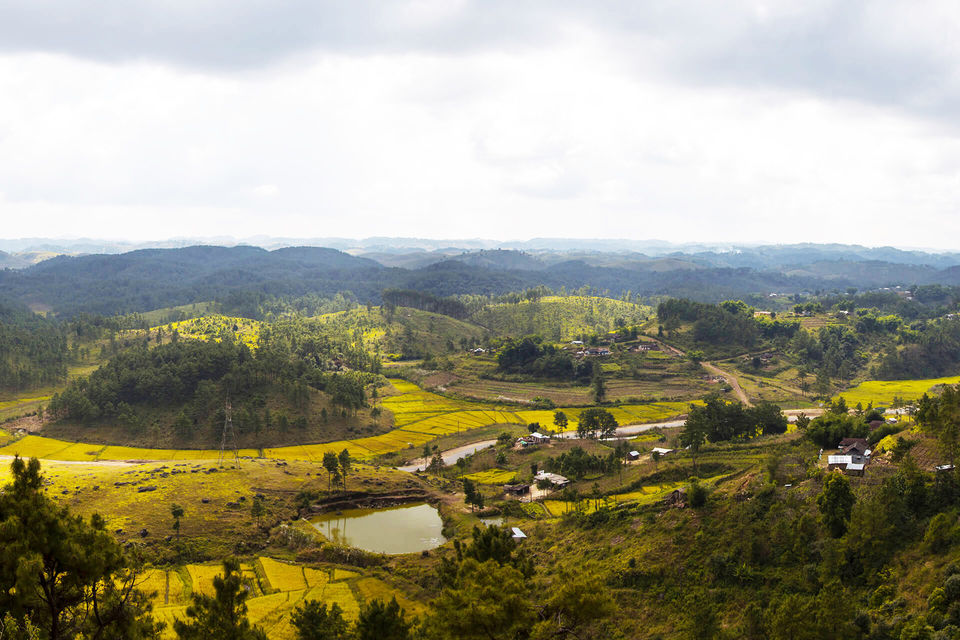 Places to visit:
While in Mawphanlur, you can visit the Nongkhum Island, which is the second largest river island in India after Majuli. Also, you can visit Mairang Falls on the way between Mawphanlur and Shillong.
Ideal trip length:
Minimum 2 days are required to visit Mawphanlur.
6. Mandasaru, Odisha
Surrounded by dense tropical moist deciduous forest, Mandasaru is located in the eastern part of the Kandhamal District of Odisha. The Mandasaru Gorge is perched on a plateau around 2500 feet above sea level, and the gorge is 820 feet deep from the main surface of the plateau. The natural beauty of this place will soothe your mind.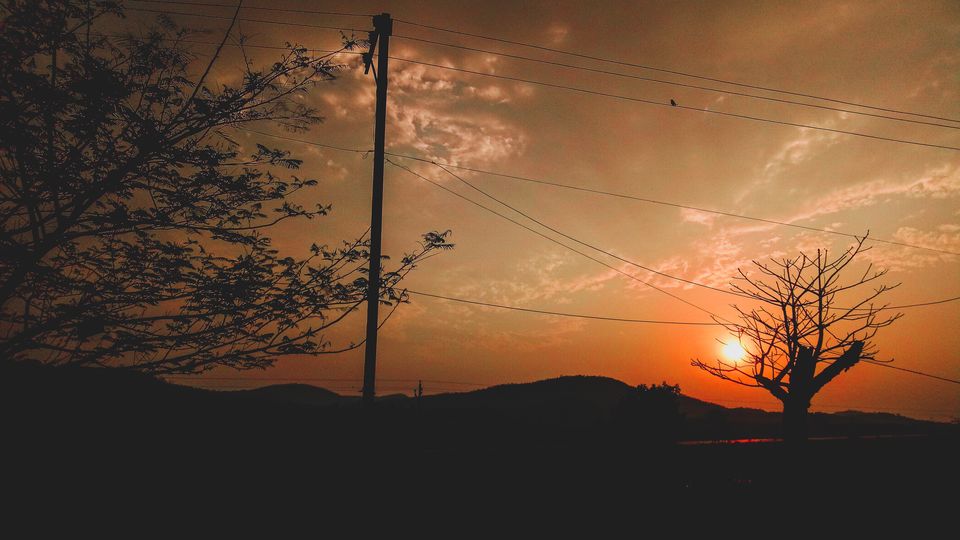 How to reach:
The nearest major railhead to Mandasaru is in Brahmapur (BAM), which is around 150 km away. The nearest airport is at Bhubaneshwar around 251 km away. The nearest main town is Raikia.
Best time to visit:
You can visit Mandasuru any time of the year. It experiences fairly cold winter where the minimum temperature sometimes falls to 02 deg C between December and February.
Places to visit:
While in Mandasaru, you can visit Daringbadi, which is 33 km apart. Daringbadi is also known as 'Kashmir of Odisha'. This place is gifted with Pine forests, lush green valleys, and plateaus dotted with Coffee Gardens, Black pepper, and Turmeric gardens. Also, you can visit Bhanjanagar, Phulbani hill town, Kaliamba forest, etc.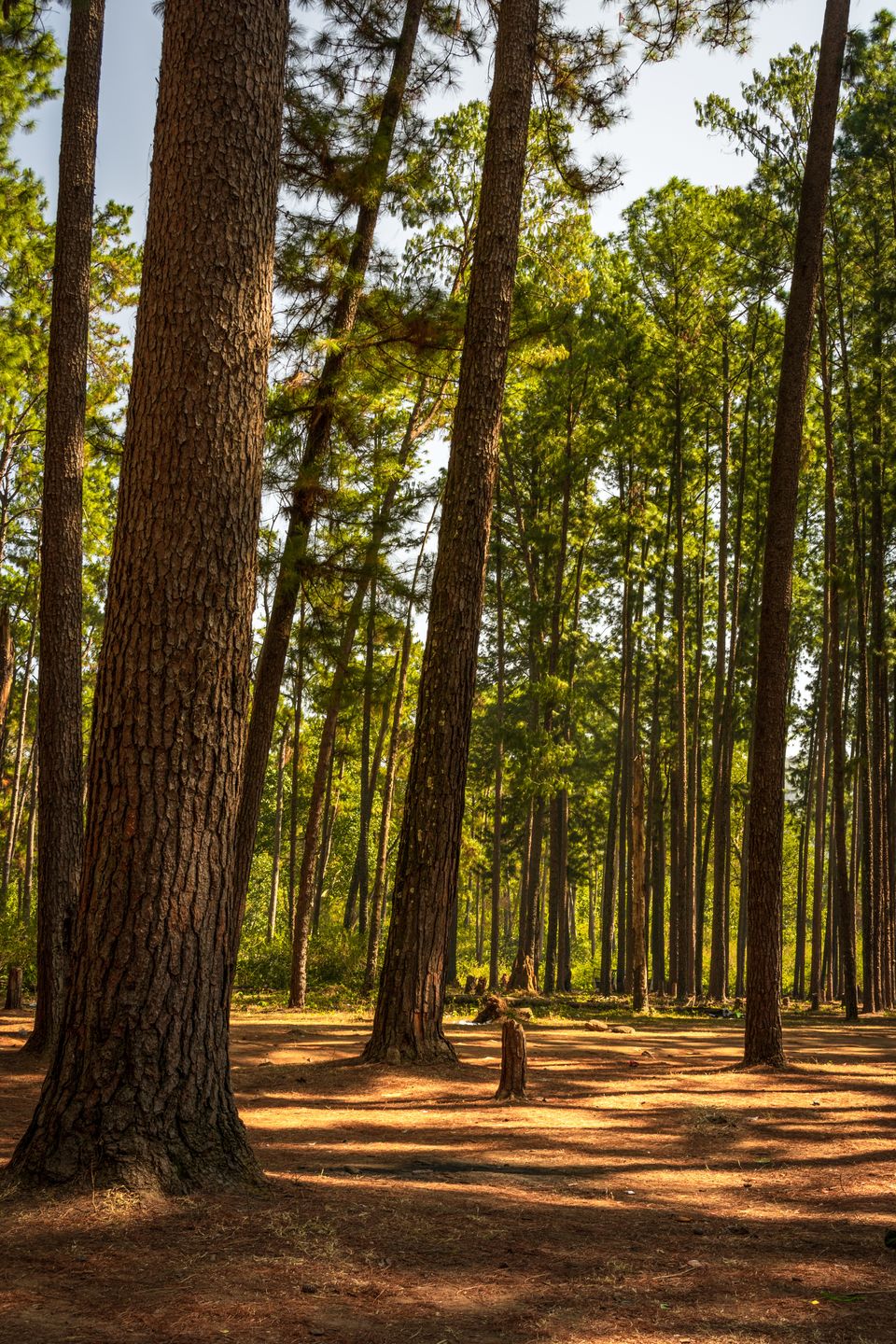 Ideal trip length:
A 2 to 3-day trip to Mandasaru is enough to rejuvenate your soul. The natural beauty of this place will soothe your mind.
7. Landour, Uttarakhand
Lost in the mists of hills, draped in the scarlet red color of rhododendrons & thick deodars, Landour is loaded with tranquility and serenity of the Garhwal Himalayas. Home of one of India's favorite authors —Ruskin Bond, this pretty town is close to the city of Dehradun. If you love walking, the 5 km walk from Mussoorie to Landour will be going to be one of the most beautiful and calm mountain walks of your life. On a clear day, you can see Swargarohini, Banderpooch, Yamunotri, Gangotri, Kedarnath, and many other Himalayan peaks with your naked eye.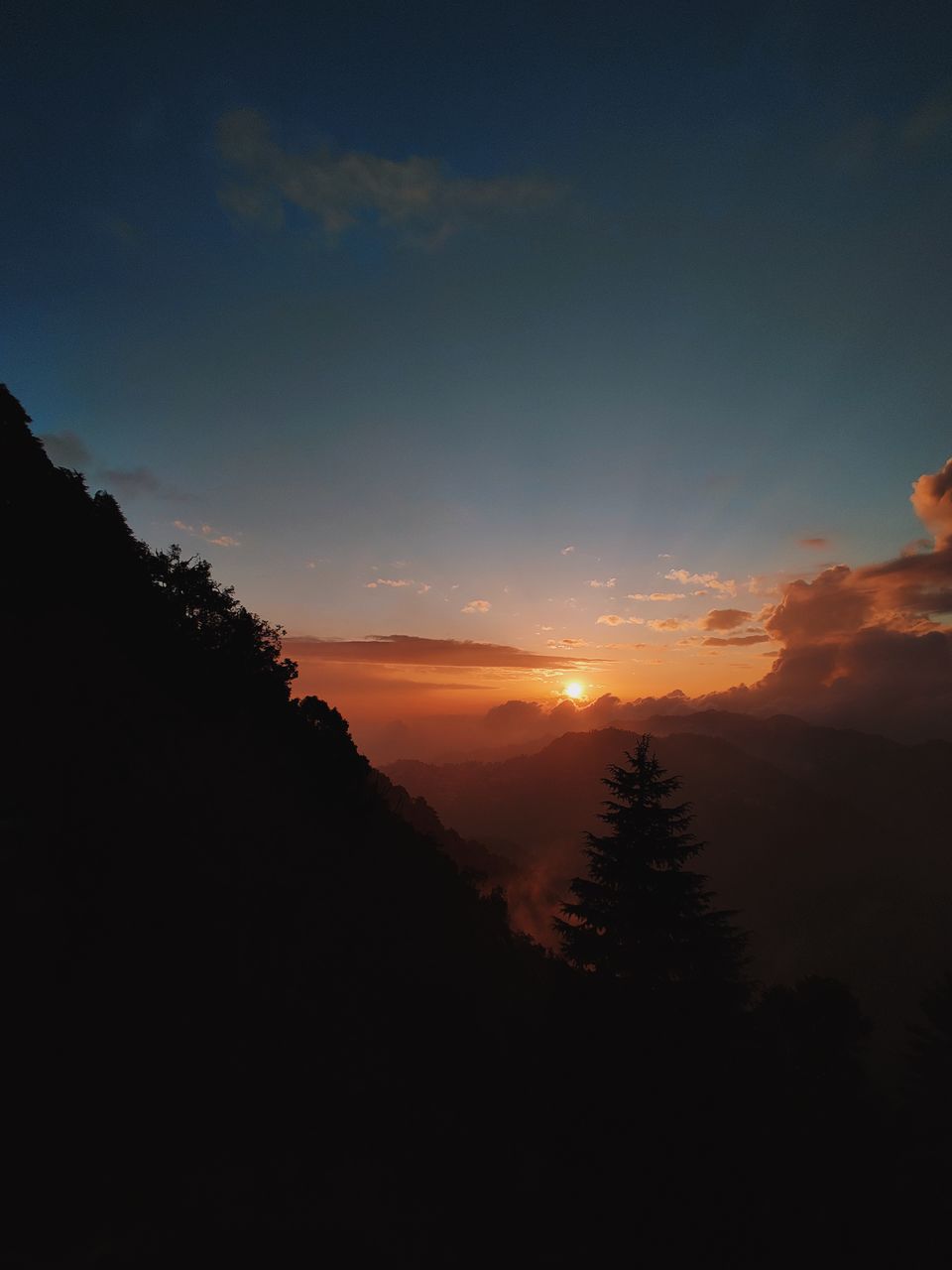 How to reach:
Landour is just 5 km from Mussoorie, which you can cover either by foot or by car. The nearest airport to Mussoorie is Dehradun which is 33 km apart and will take 1.5 hours to reach.
Best time to visit:
The weather of Landour is pleasant throughout the year. April to June is the best time to visit Landour due to its comfortable weather. August and September are rainy months, but also one of the most beautiful months to spend in Landour.
Places to visit: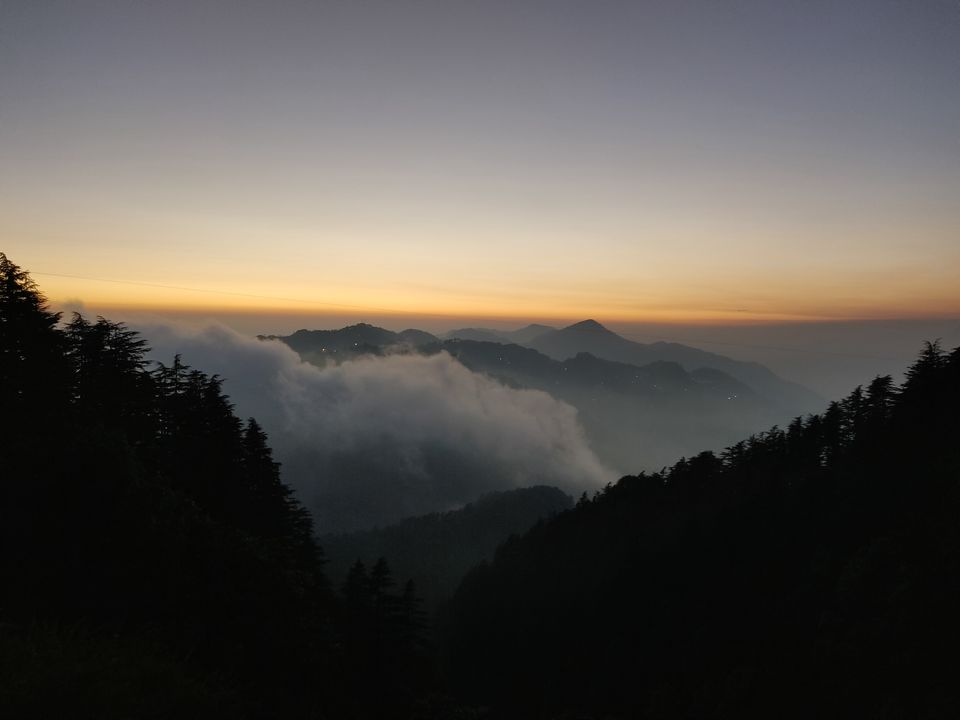 There are several places in and around Landour where you can visit and enjoy the various activities that will make your stay in the hills a pleasant and rejuvenating one. Some of them are Lal Tibba, Char Dukan, Church of St. Paul, Kellogg's Church, etc.
Ideal trip length:
2 days is enough to visit most of the places around Landour.
8. Mechuka, Arunachal Pradesh
Located at an altitude of 6,000 feet above sea level, the breathtakingly beautiful Mechuka Valley is home to the Memba community of Arunachal Pradesh. Once you are in this surreal valley, you will be mesmerised after seeing picture-postcard views of snow-capped peaks, vast meadows, and evergreen pine forests. Mechuka is not only visually stunning but also promises to enrich you with a cultural experience like never before.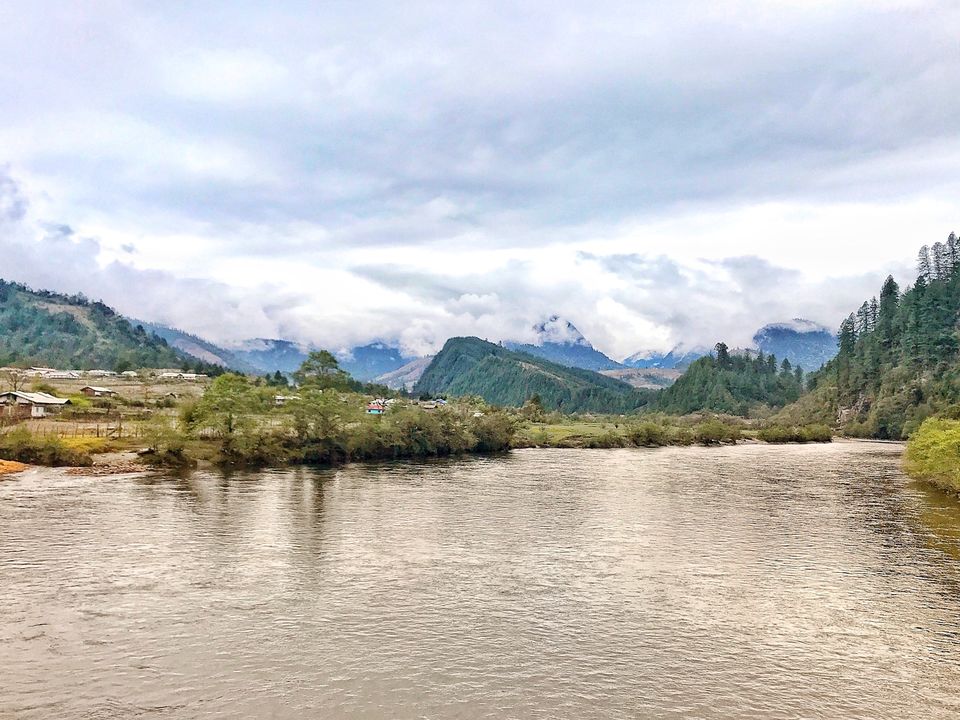 How to reach:
The journey to Mechuka is a very tricky one, blessed by its remoteness. Mechuka is 180 kilometers away from Along, and 450 kilometers away from the Dibrugarh Airport, Assam (nearest Airport). From Dibrugarh, first, you can reach Pasighat, and after that, you can proceed for Mechuka.
Best time to visit:
March to May and September to November is the best time to visit Mechuka. During monsoon and peak winter months road condition becomes pathetic.
Places to visit: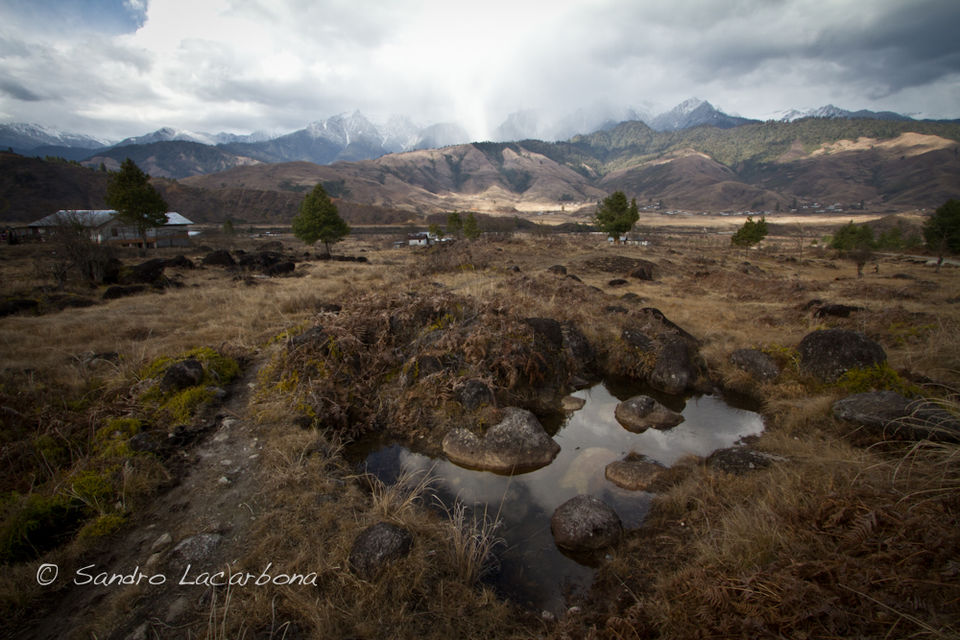 The main attraction in Mechuka is the 400-year-old Samten Yongcha Monastery. It houses numerous ancient statues, including that of Guru Padmasambhava. Many Tibetan festivals, especially Losar, are celebrated here with reverence. Also, you can visit Dorjeeling, Sika Dido Waterfalls, wooden bridges, etc., while in Mechuka.
Ideal trip length:
2 to 3 days are required to roam around Mechuka. However, it is a long journey from Dibrugarh Airport and needs at least 2 extra days just to go back and forth to Mechuka.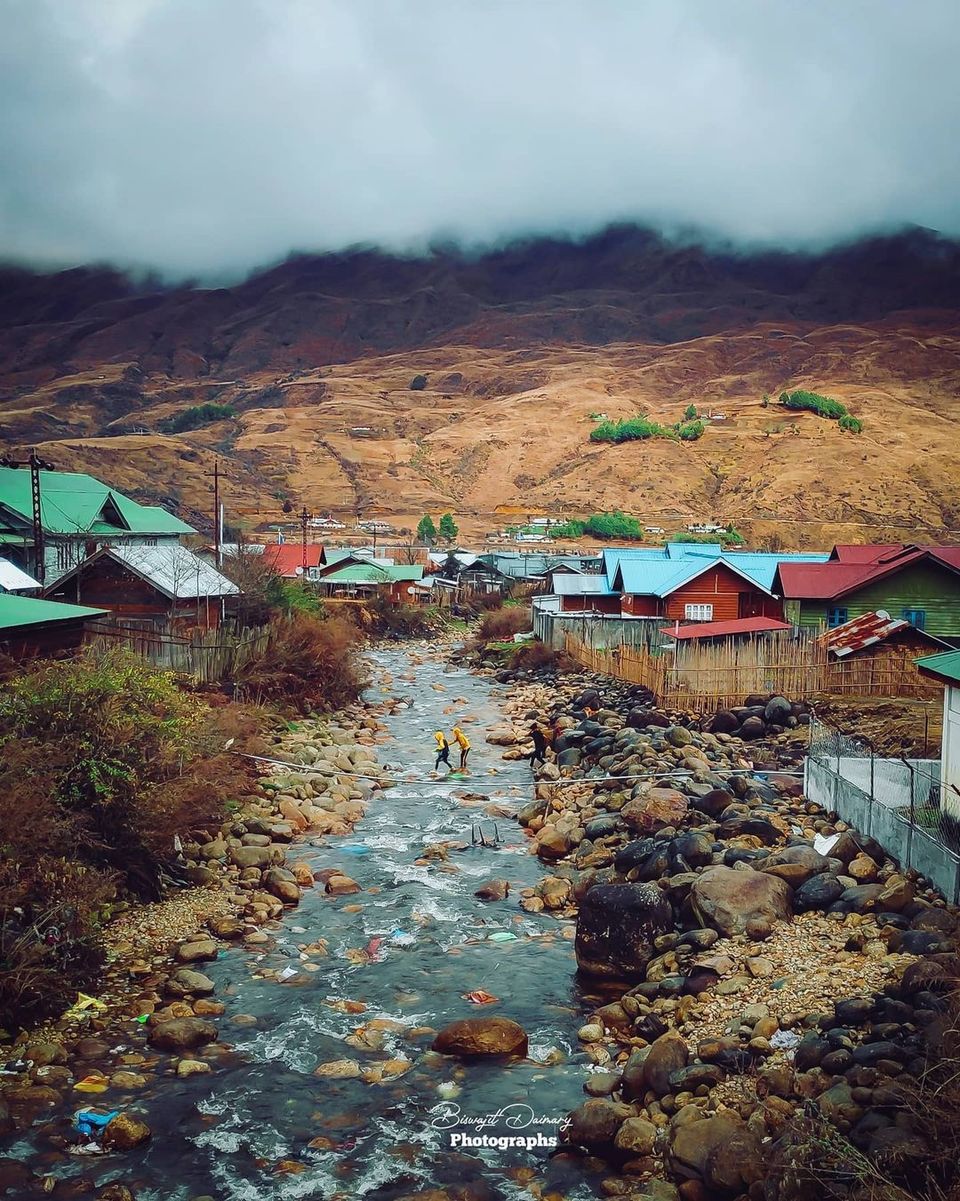 9. Shoja, Himachal Pradesh
Shoja is a quaint hamlet located in the heart of Seraj Valley, forming a link between Shimla and Kullu in Himachal Pradesh. Its untouched beauty might be just the thing that you need to relax and unwind. Located amid the Banjar Valley, the village is dotted with several temples made of wood. As part of the well-known Himalayan National Park, Shoja allows you to walk on the forested paths and connects you with nature as you've never experienced before.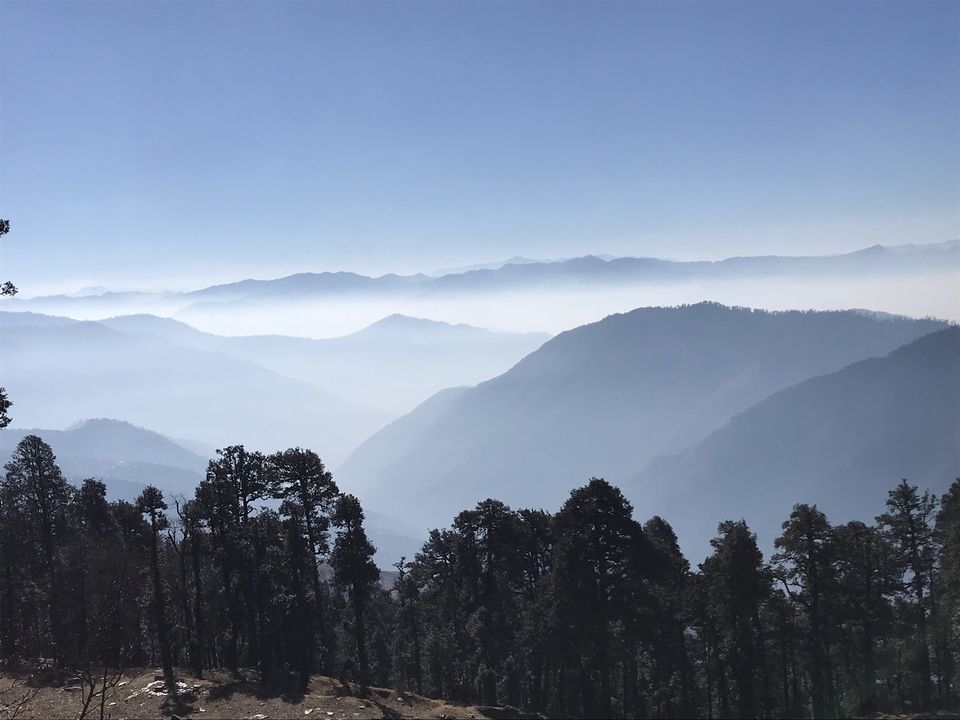 How to reach:
Shoja is located at a distance of 272 km from Chandigarh and takes around 7 hours and 15 minutes to reach by road. The Bhuntar airport on Kullu-Manali road is the closest airbase to the village nearly 58 km away from Shoja. You can easily hire a cab from the airport to Shoja.
Best time to visit:
Since Shoja experiences a moderate climate throughout the year, it's a convenient year-round destination. However, the months from April to June are the most preferred by travellers.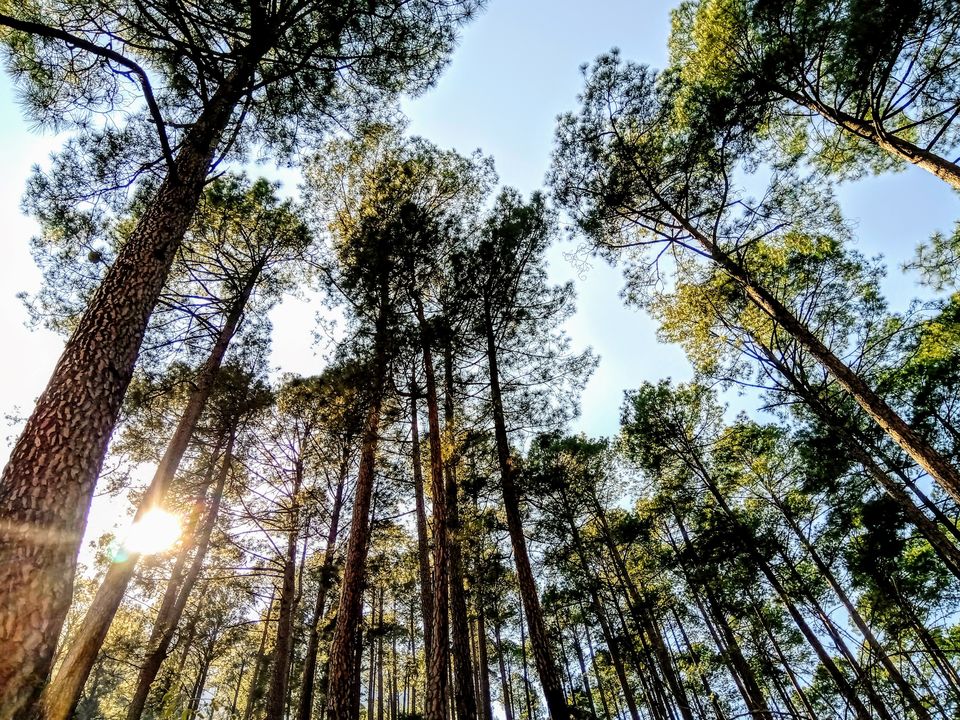 Places to visit:
In Shoja, you can enjoy the meadows and the bounty of nature which cannot be found in the cities. Jalori Pass is only 5 km away from Shoja. To reach the pass, you have to do a small trek lasting around an hour and a half. The view from the top is simply heavenly and well worth the trip. Also, you can visit waterfall point, Raghupur Fort, Tirthan Valley, etc., while in Shoja.
Ideal trip length:
2 to 3 days is sufficient to visit Shoja.
10. Dzongu, Sikkim
Encompassed by the magnificent Eastern Himalayas and offering picture-perfect views of Mt Kanchenjunga, Dzongu has been established as an official reserve for the Lepcha people, the aboriginal inhabitants of Sikkim. The place is almost virgin yet untouched by commercialisation and materialism. The curvy roads of Dzongu are covered with canopies of green bamboo shoots and its landscape is adorned with cardamom, rice, and potato fields housing modest traditional huts.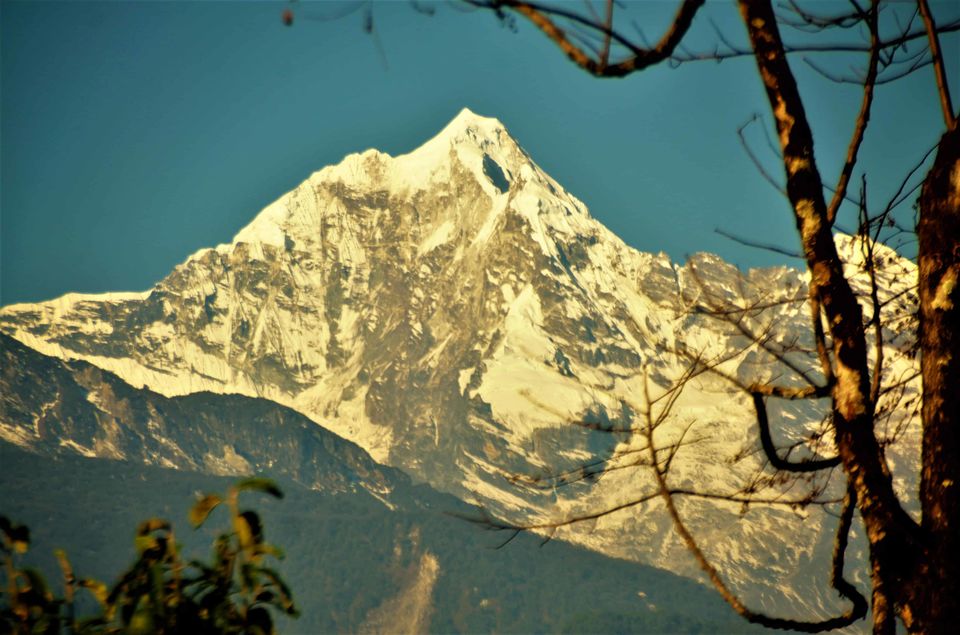 How to reach:
To reach Dzongu, first, you have to come to Mangan. Being a Lepcha reserve, Dzongu is a restricted zone for anyone who is not a Lepcha by ethnicity. So, you have to get a permit to visit Dzongu from the DC office of Mangan. The nearest railway station to Mangan is New Jalpaiguri which is 140 km apart. From Mangan, you will get an ample number of local taxis to reach Dzongu.
Best time to visit:
Dzongu can be visited throughout the year. But the best time would be late winters (end of February), spring (March-April), and the summer season (May to early June). During this time, the weather remains cool and pleasant, and you can also sight several birds.
Places to visit: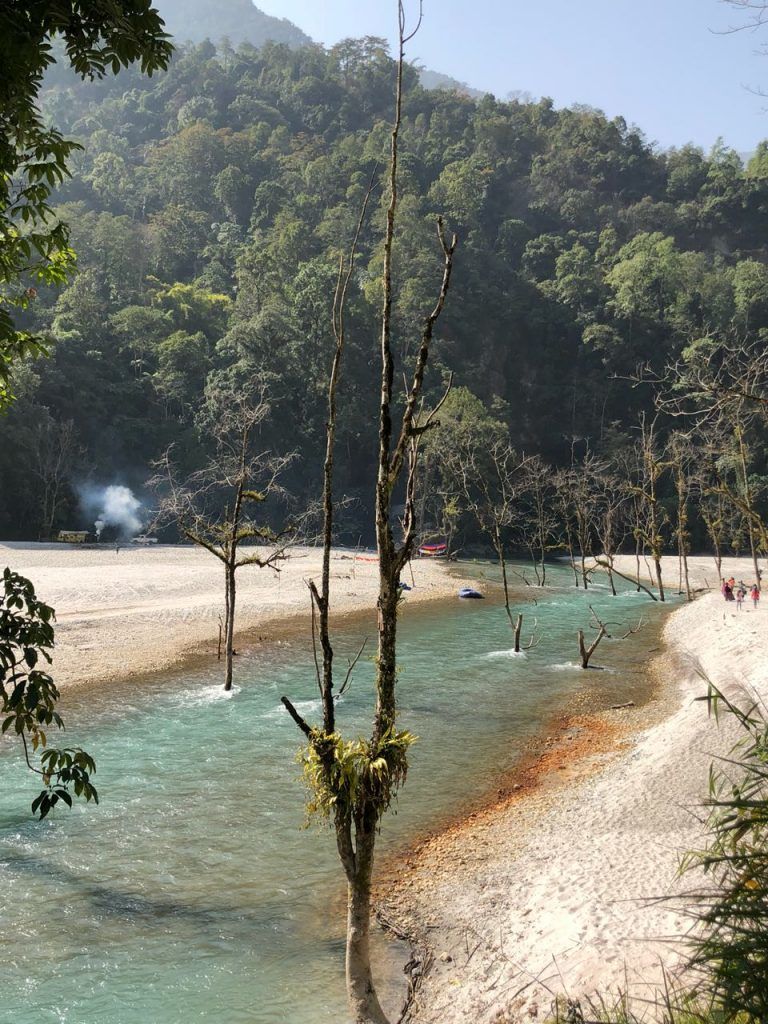 The best and only way to explore the villages of the Dzongu Lepcha Reserve is on foot. Also, you can visit Sulphur Springs, the banks of Rongyung Chu, Hee Gyathang Monastery, Lingzya Waterfalls, etc., while you are in Dzongu.
Ideal trip length:
You need at least 3 days to visit the village and enjoy the natural beauty of this place.
There are numerous interesting remote places in India that lure tourists with their pristine beauty and rare experiences. Now it's time to pack your bags and replenish your mind with positivity.
Ready to travel for free? Earn credits and redeem them on Tripoto's weekend getaways, hotel stays and vacation packages after the pandemic is over!
Be a part of the largest online community of travellers on Tripoto's Facebook page!