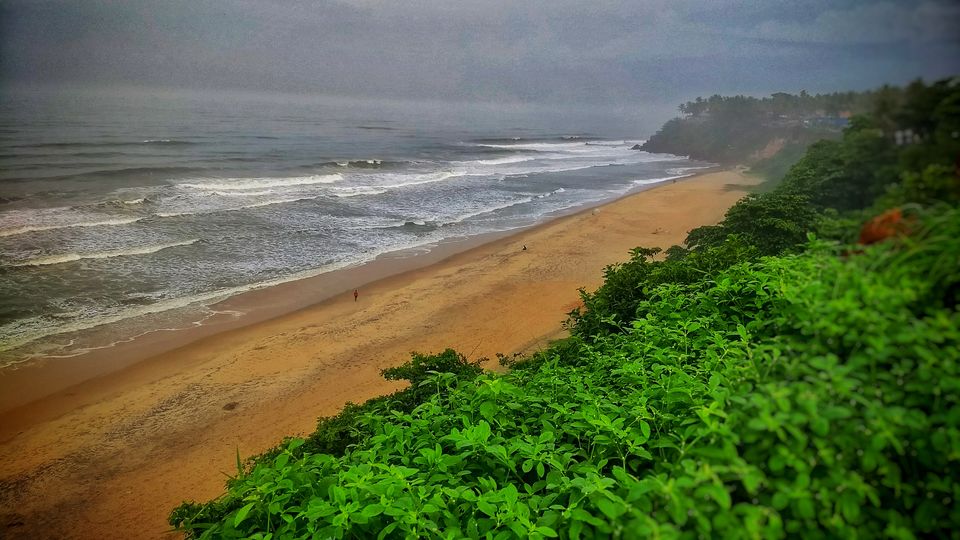 Are you one like me, who has covered almost the entire hill stations of India and is now on a venture to fall in love with the tides. If yes! then go ahead and enjoy the experience that I share with you on this platform.
Travelling to me is like breathing the fresh air, it's like running away from the chaotic day to day life and the choking environment and also at times, its like escaping from oneself-from the hurricane that strikes the walls of your heart and also the cortex of the brain. And so, I set out on my journey to the South from East, with my backpack ready.
Upon reaching Bangalore, I was joined by my friends for the trip ahead and covered Madurai, Rameshwaram, Kanyakumari and Kerela (God's own country). We reached there quiet late around 9 pm and had to struggle to get a good hotel(budget friendly with good service) for us. We were just wondering about our whereabouts when luckily a foreigner passing by over heard our conversation and happened to help us for the night stay at an amazing hostel(The Lost Hostel) whose founder is a guy from NIT Raipur and he runs chains of such hostels at many tourist spotted places.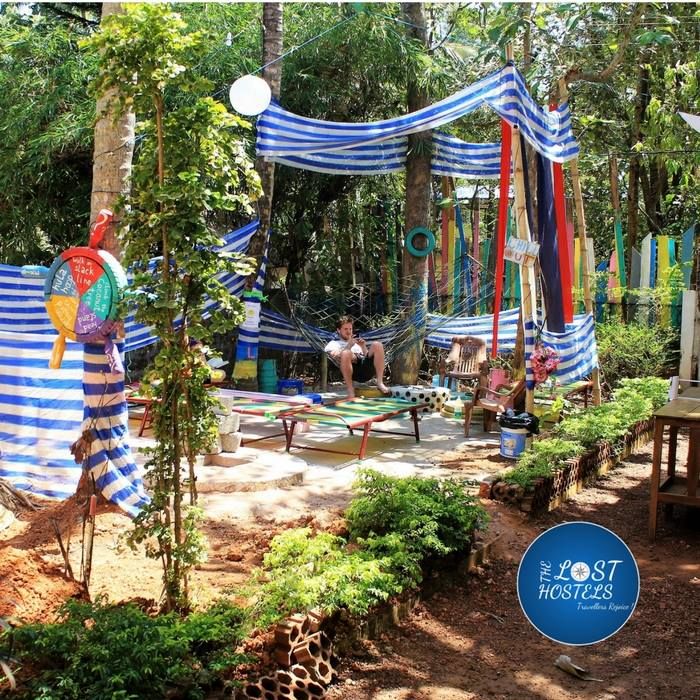 We entered the campus of the hostel and were introduced to the owner-Mr.Jitesh (a jovial and adventurous guy and who helped us in making our stay at Kerela a comfortable one.) He generally allows only foreigners for a stay and preferably solo backpackers and we were lucky to have been accommodated in a room at a shoe string budget. The best thing about this place is that its at a walk-able distance from the beach. The night passed by doing a chitto chat session with the foreigners and other tourists staying there and listening to some good music and cooking food in the open kitchen space provided to us in order to satiate our taste buds. Made some good friends and heard of their travel ventures and ideas of their goal of setting up similar such hostels abroad as well. The session was both informative and fun frolic some. This place has everything you would ask for at a place for a comfortable stay, and beats many 5 star hotels also. From a bottle of beer to making Maggie at 4 am to sipping a strong cup of coffee at 3 am, from playing guitar and watching movies to reading some good novels or playing some board games or over looking into the lush greenery from the balcony. It has it all.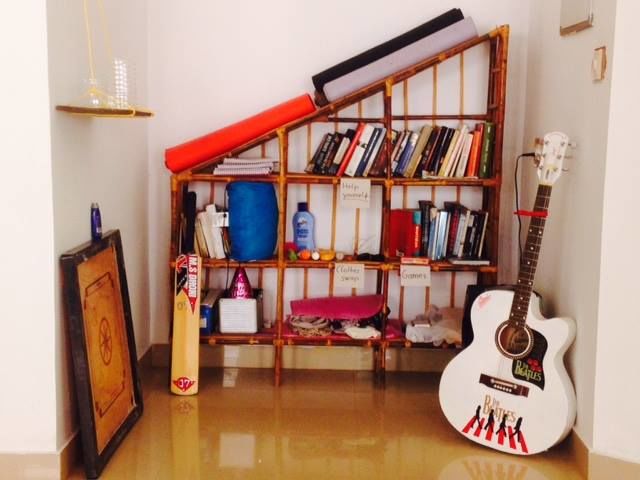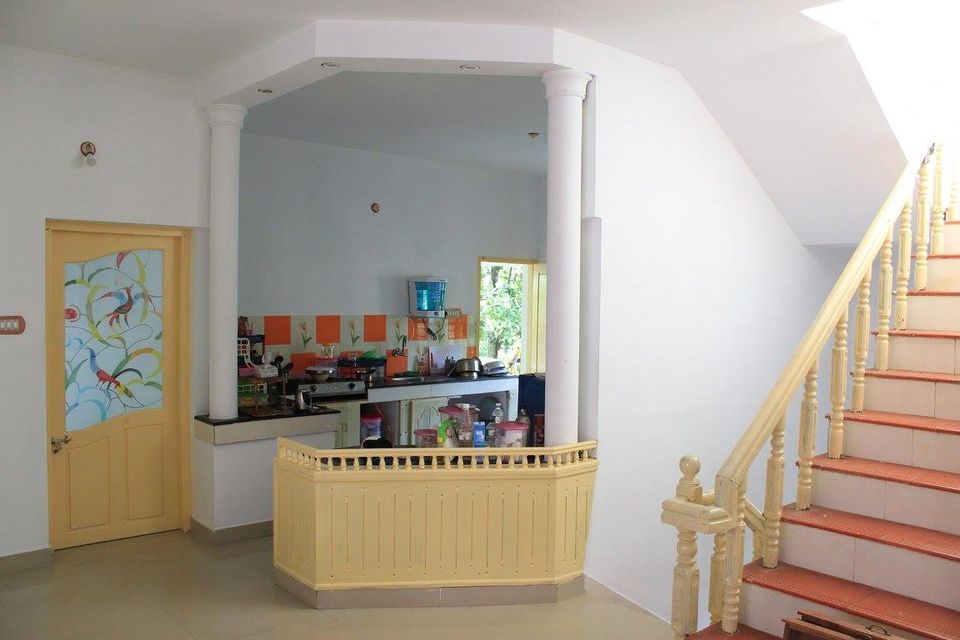 We slept at around 4 Am and were up by 8 Am to play with the gigantic tides of the Varkala beach- one of the most famous beaches in India. I was taken aback by the view and the beauty of the place. I cant even happen to recall when was it the last that I had been to a beach. And this one is gonna be with me forever. A memory deeply rooted in the cerebellum of my brain.
I am too scared of water (indeed hydrophobic) but this visit at the Varkala beach had to be the one in which I could fight against my fear and enjoy the tides and feel the water at my feet and play with the tides like SRK of Dear Zindagi!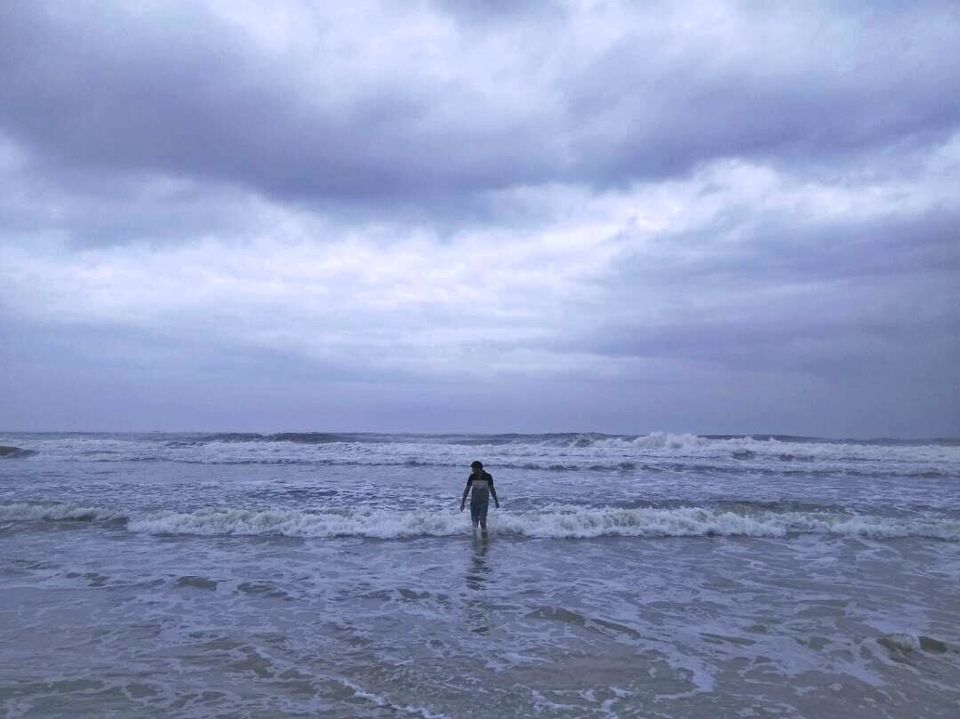 Me and my friends sat there for hours enjoying watching the tides play hide and seek with each other and also watching the horizon where the sky seemed to meet the tides. The view was breathtaking and the serenity of the place is unforgettable. We even played with the water for hours and went ahead to a point where we could fight our fear of chasing the tides.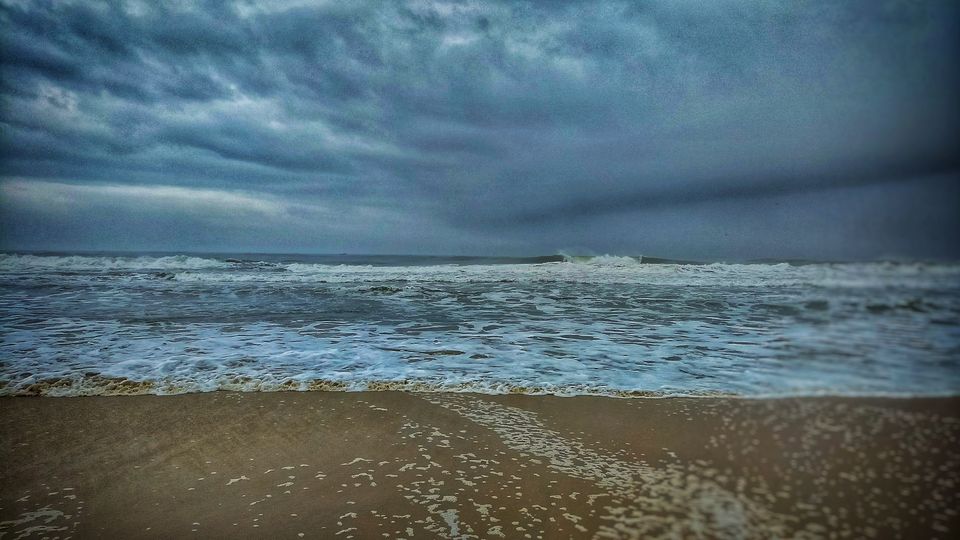 However, after sometime, the security guard stepped in to keep us away from the water and allowed us to a proximity that was safe as the waves got gigantically huge and some accidents have also earlier taken place and hence such a safety is ensured. Soon, it began to rain heavily as it was since morning that the clouds were playing hide and seek and chilly winds were passing through hitting past my face and I loved every bit of it. We sat there despite being completely drenched in the rain and also played along with the tides and sat there spending some "ME" time and retrospecting life and enjoying the musical sound of the tides and the birds chirping and the surrounding being in rhythm with the soulful tune of the two.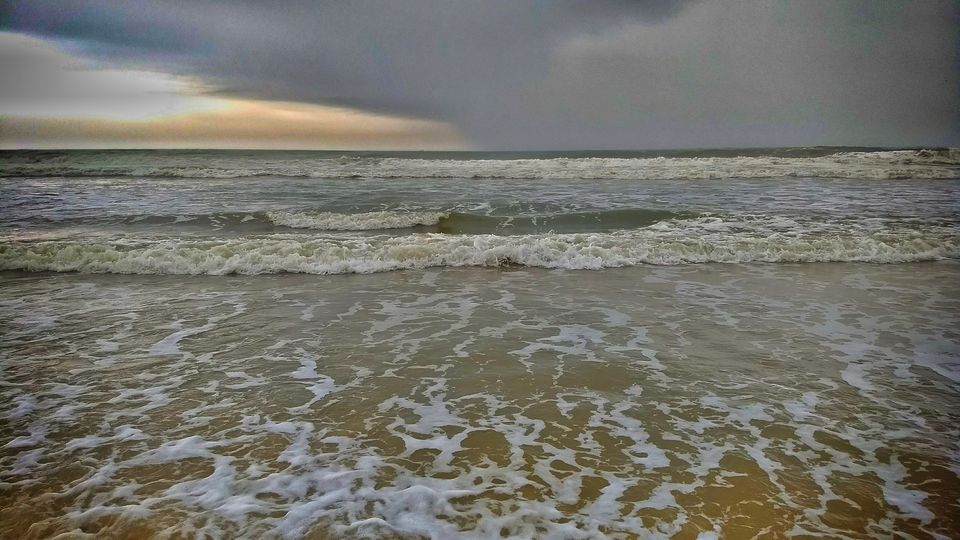 After being completely drenched in the rain and having spent quality and one of the best time of my life at the beach, we headed to satiate our taste buds with some delicious food over a hot cup of coffee at restaurants and cafes near the beach. They definitely are expensive and would burn your pocket but it's worth it all, after all one cant skip such an amazing experience of sipping over a cup of coffee at a rainy weather by the beach side.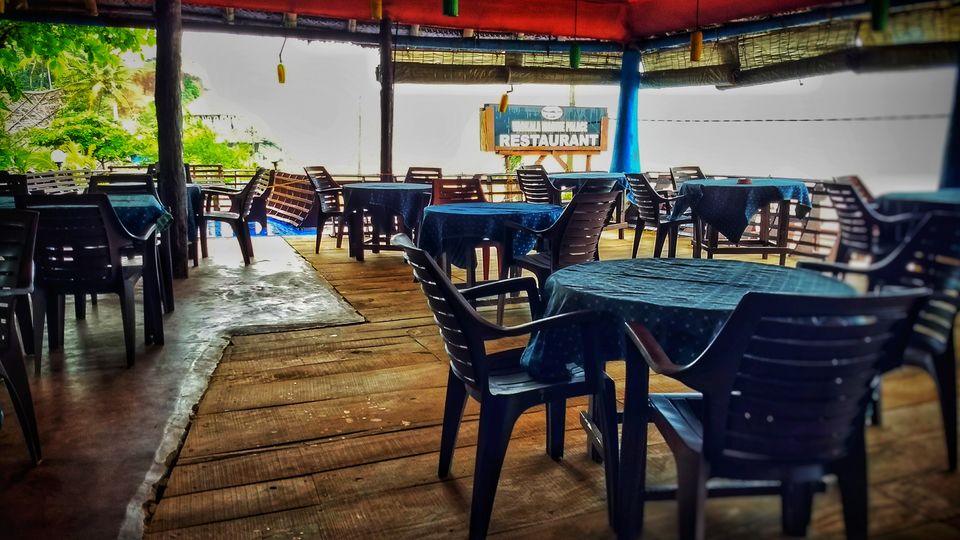 Little did I know, that I am gonna fall in love with the tides of Varkala Beach and would never want to come back to Patna. A person like me who has literally spent more than 15 years among the mountains and was very fond of it, finally managed to love the tides as well. Yes! I now share my love with both the mountains and the beaches ????
Kerala indeed is a paradise and its lush green scenic landscapes and crystal clear beaches will leave you awestruck. I literally bid bye to this place with a heavy heart and captured its scenic landscape in my eyes from the tea and coffee plantations to the beaches and lagoons.
I hope somewhere down the lane, I am able to start my own travel venture company for all the backpackers at a shoe string budget and at the same time I wish my pocket never goes empty and I become an Ambani so as to never return back to my office for work and manage my leaves for my next travel adventure for which my itchy feet are always ready for.
So friends, keep travelling and sharing your experiences just like me!
Stay tuned to my blogs for more.
Feel free to contact: JITESH (Founder of" The lost hostel")
https:/www.facebook.com/thelosthostels/
And drop down your queries for your stay or to chalk out your itineraries at Himachal Pradesh , North East and Places Down South.