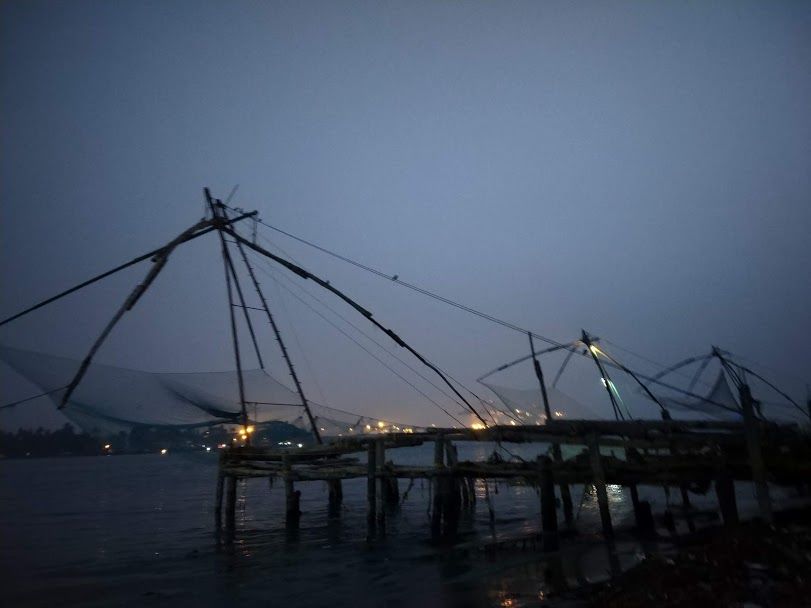 I moved to Hyderabad from Delhi in 2016 for my masters. I used to love traveling then, but had covered very few places. Being at home I had restrictions, hence, my traveling was limited too. But after acquiring new freedom of living alone, I promised myself to cover South India (at least). But being a student, I was always low on money and traveling didn't happen for the first three semesters (there are four semesters in Masters). In the last semester, I had saved from my internship stipends and traveled to Hampi and Pondicherry. However, entire South India was left. Fortunately, I moved to Vijayawada for work from where my actual travel journey started. Being in development sector, I wasn't rich to take Euro trips like my MBA friends. But I made the best of whatever I had and covered almost entire South India. In this series, I am writing about the 10 places which I loved the most and how I was able to travel with limited money. I will also cover how I planned my travel days given limited number of holidays in the next post where I will be covering more destinations. This series targets students, those who just started earning and everyone who want to travel more and don't care about luxuries.
1. Gokarna
Gokarna is a small town located on the Arabian Sea. Mythology refers it as the Kashi of South India. This popular pilgrimage destination for Hindus is also home to the palm-lined golden sand beaches. It is as serene as Goa, but will not hurt your pockets even during the peak season. If you but are looking for a hippy style vacation, Gokarna is a perfect retreat. Apart from the popular Om and Kudle beach if you want to explore some undiscovered beaches head further north to Honey Beach. If you like adventure, then trek from Om beach to Half-Moon and Paradise beach. You will hardly find a soul to disturb you on these calm beaches. Carry a beach towel and full bottles of sunscreen and water, and lie on the beach after a nice swim along with some fresh coconut water. Stay in Trippr (https://www.instagram.com/p/Bv63TU6FTFF/) if you want to enjoy a private beach at budget hostel price. Although there are enough places to enjoy the usual cafe food, do try the local Kannada meals near the Mahabaleshwar Temple and seafood at Namaste cafe on Om Beach. Renting a bike is the best option to explore the local region. And if you don't know how to ride a bike, either hitch hike or take autos. Bargaining is the key. Gokarna is a perfect location for solo travelers at minimal budget.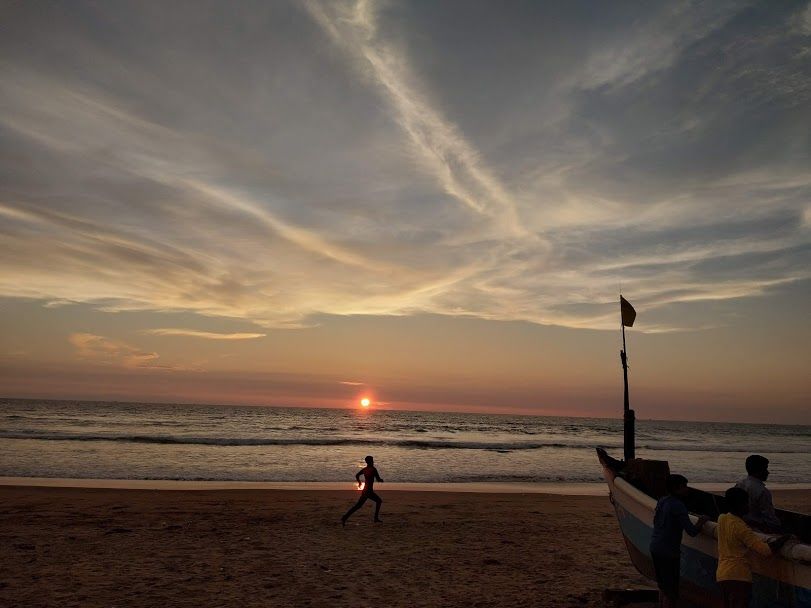 Cost of trip: 7000 inclusive of travel, food and accommodation
2. Varkala
If you ask me which is my favorite beach location, Varkala would be my answer in a blink of eye. Like Gokarna, its a small village on the Western Coast in South Kerala. It is a unique beach because it is surrounded by two adjacent cliffs. The cliffs are full of shacks serving sea food fresh and beer. If you are a sucker for street stuff, do shop from the shops on the cliff. Although these shops are overpriced, you can bargain and get bikini tops and Pure Hemp bags for very low prices. Varkala has a huge range of places to stay in. If you are a budget traveler like me, you'll easily find home stays and hostels with hot water facility for 250 rupees for a night. And if you want to splurge, there is no dearth of luxury and boutique hotels just besides the beach. Don't miss the local fish, prawn and beef curry.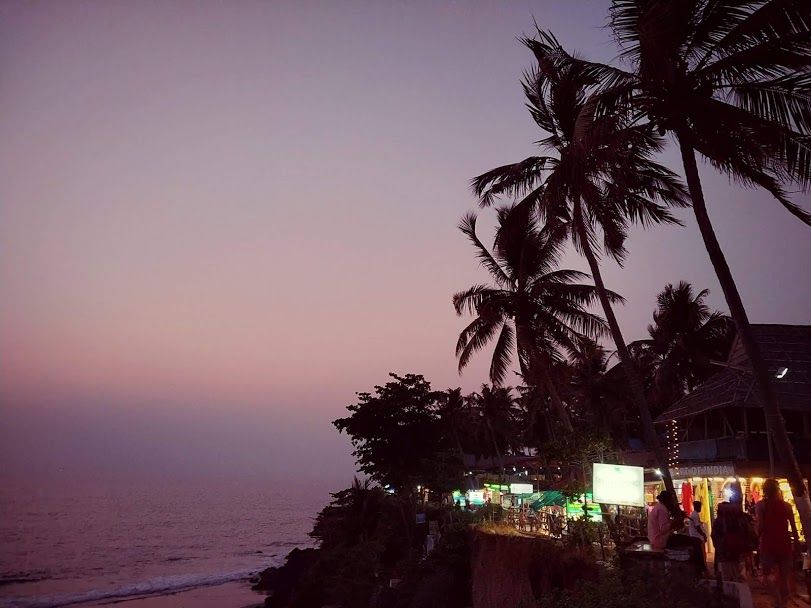 Cost of travel: It was a cumulative 10 day trip which costed me 10k covering Kochi, Kumarakom, Thekkady, Varkala, Alleppey and Vagamon.
3. Madurai
Madurai is the soul of Tamil Nadu. Visited by thousands of tourists, both Indian and foreign, Meenakshi Amman Temple is a dazzling maze like structure ranked among India's greatest temples. A walk around the Meenakshi temple will take hours if you like the feel of old towns and want to try authentic Tamil food. Lit all night, the area boasts of an ancient market which is crammed with colourful textile and crafts stalls and tailors at sewing machines. Although there are plenty of options if you are traveling in a group, things might be difficult for you if you are traveling solo. The Lost Hostel is at your rescue if you are alone. To save money, travel in the state transport buses which are famous for their frequency and punctuality. A Tamilian friend advised me to not use Hindi in the city if you don't want to be ripped by local autowallahs. Minimal English will work for you. Be careful with you clothing. You don't want to attract attention. You can finish Madurai in two days and catch a train to Kanyakumari, the southernmost point of India to watch the epic sunrise. Don't be surprised if there are thousand others watching the sunrise along with you. Kanyakumari is very popular with Indian pilgrims. I would recommend you to take a train back to Madurai by evening and spend the night relishing jigarthanda and mutton keema dosa in Madurai.
Cost of travel: I covered Madurai, Kanyakumari and Bangalore in 8k
4. Chikmagalur
Also known as "land of coffee", Chikmagalur is one of the most beautiful hill stations of South India. Surrounded by lush green mountains and coffee plantations, Chikmagalur is completely quaint and unexplored. Take Karnataka State Transport bus from Majestic bus depot in Bangalore to reach Chikmagalur. Stay in the home stays in the coffee plantations. If you are a budget traveler, Zostel and Trippr are available. I stayed in Zostel, which is a bunglow in a coffee plantation. Don't forget to sip filter kapi all throughout your journey and buy coffee for your friends and family. Travel to Mulyangiri, highest peak of Karnataka. It takes 100 steps to reach the peak from the place you park your vehicle, which is always covered with clouds and chilly breeze. Jhari waterfalls is also a must visit destination if you are visiting just after monsoon.
Cost of travel: I took flight from Vijayawada to Bangalore which increased my budget to 7.5k.
Please read next part of the series by clicking on the link !
Also, please share the post with your family and friends and help them find out how to travel on budget. Thanks for reading.
Frequent searches leading to this page:-
honeymoon packages in South India with prices, South India hill station tour, honeymoon packages South India, honeymoon packages Karnataka, south Karnataka tourist packages, family holiday in South India