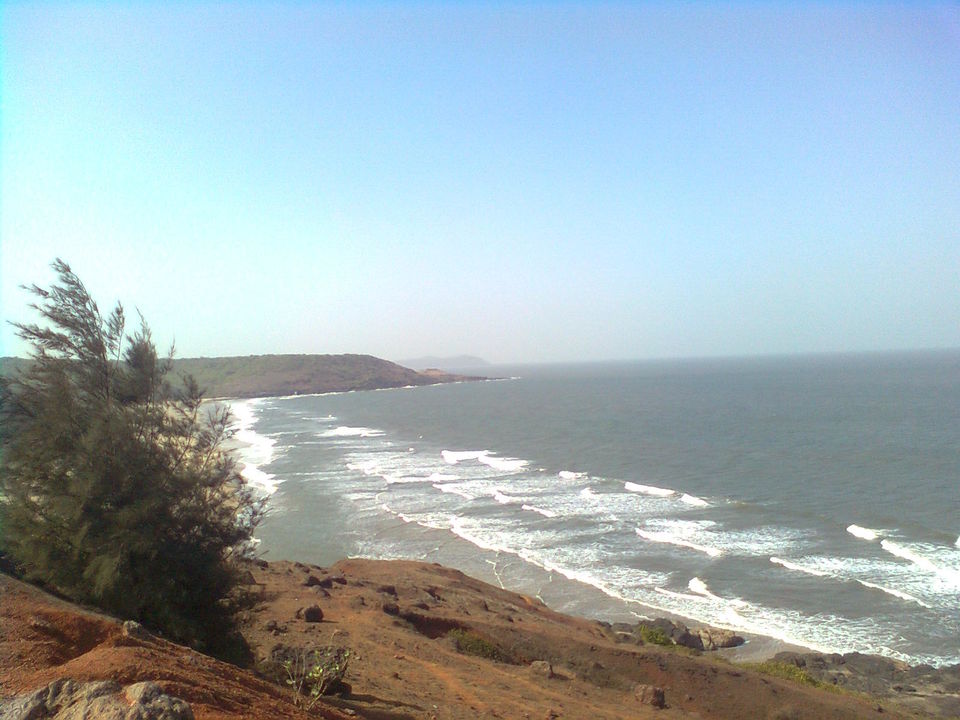 The sun surely brightens the sea shore, but it is the moon that illuminates it. Never miss to see a lovely beach its starry night glory.
Each beach is someone's first love

I fell in love with the beaches and night at the most predictable place- Goa. There is something very beautiful about the darkness, the stars in the sky and the moon drawing the perfect white stroke on the sea waves with its light. I walked this private beach in Goa a few years back close to midnight and the love has been eternal.
Each beach has its own night glory.
For me surreal came to life at Puri Beach a couple of years ago. It will always be one of my cherished moments. We as a group had just managed to convince the policeman to let us stroll the beach and promised we would not be a nuisance. A few minutes of dipping our feet in the Puri waters and we saw the water come to life with small shiny particles across. These first shined a little and then a little more and after a while in its full glory. The effect these had on the water was similar to that of the Bioluminescent Plankton, but these were not planktons. They were small very fine particles. I attempted picking one on my fingertip, it stopped glowing. My heart skipped a beat, did I just kill a life unknowingly. Thankfully, I hadn't. The minute you dip your hand back in the water, the particle would shine again. I am still to find what they are exactly called and if they are regularly seen at Puri. But, for the longest time, this would be my best beach memory.
Each beach has a night lullaby to sing.
If you ever wanted to feel part of this whole universe, one sure shot way to do so is to fall asleep to the sound of sea waves crashing. A group of friends and I did this close to Ladghar beach, Dapoli in Maharashtra. We hired a house which was exactly a five minute walk from the beach. We chose to sleep on the terrace of the house gazing at stars and listen to the sea waves crash. The sound cricket and other night animals also create a fear of the unknown, but listen to sea waves alone and you would feel home. The experience has been awe inspiring that it puts a smile on my face even as I write this. Do allow yourself this privilege in this lifetime.
PS. I do not have the right camera or the right intent to waste my precious night moments with the beach to click pictures, neither should you.