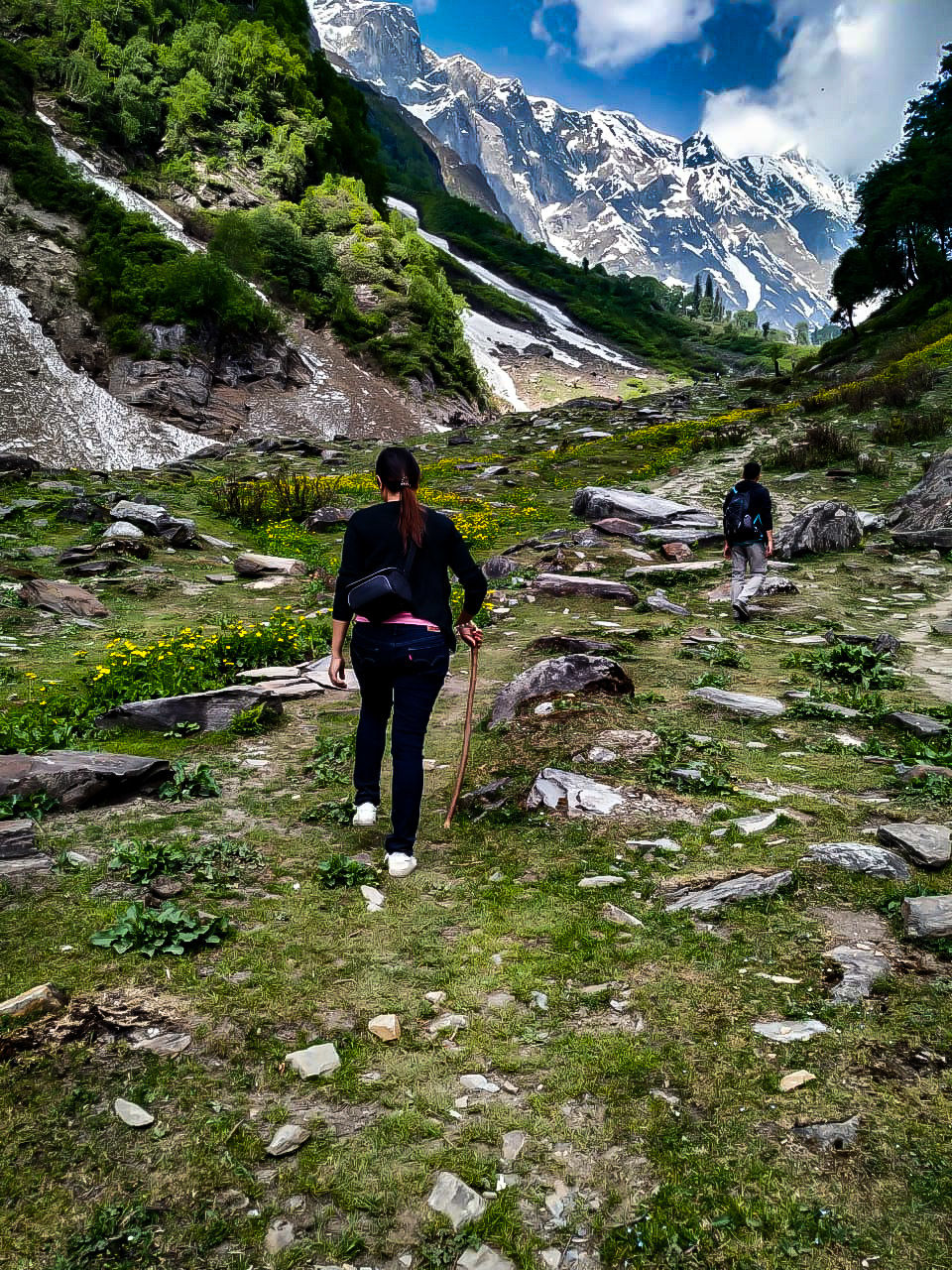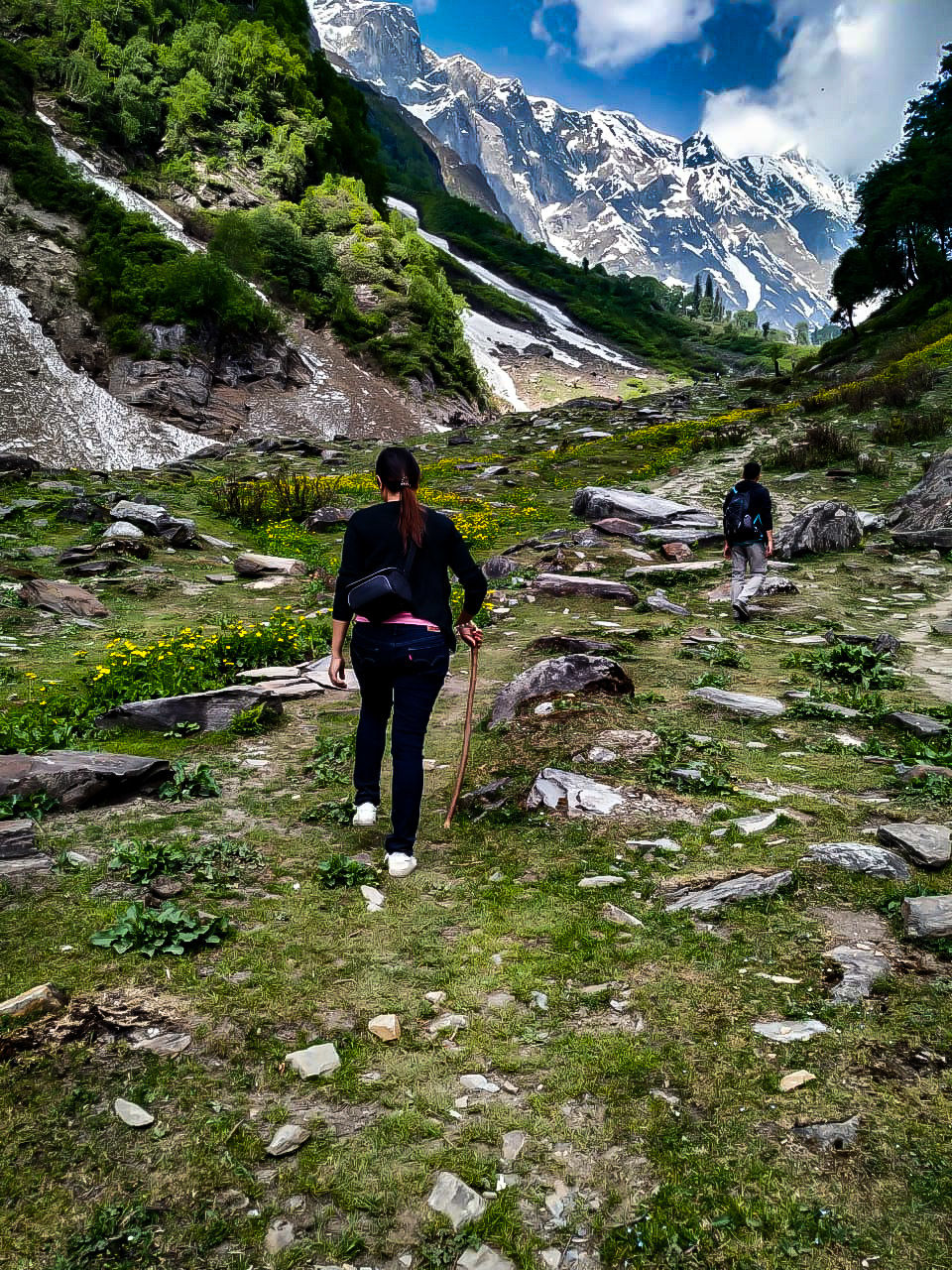 Would you like to go in search of the source of a river, on foot? Climbing mountains, cruising through green valleys, jumping over river crossings, meander across iced slopes while snowy peaks look down upon you? How about Beas Kund - the source lake of river Beas.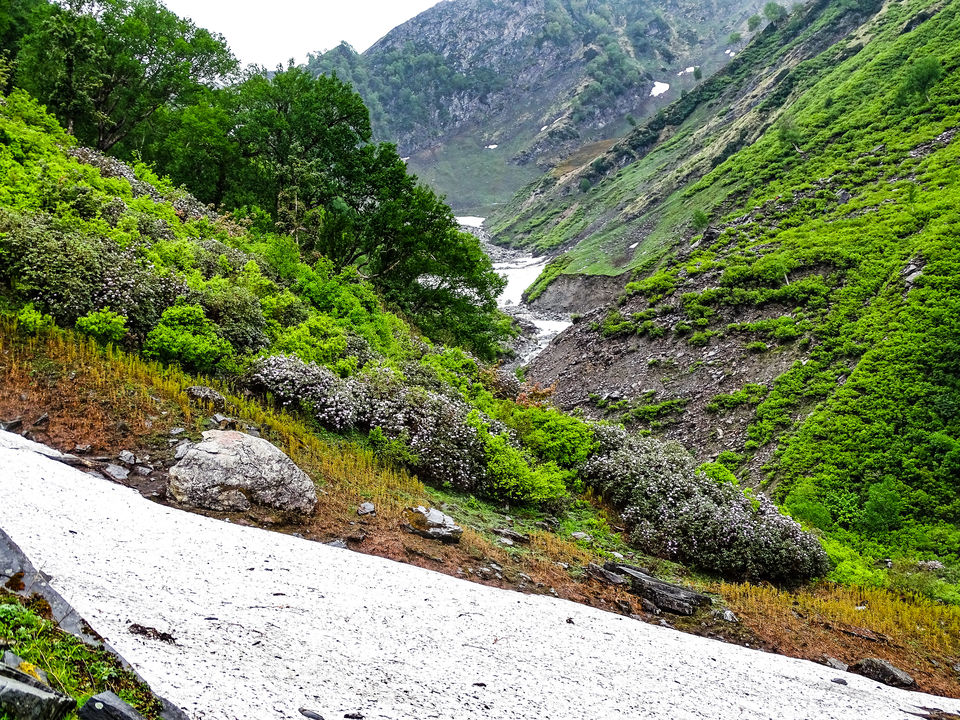 Beas Kund is a beginner level trek which exhibits flowery meadows, Glaciers, snow covered mountains, iced climbs, glacial lake and spellbinding views. It is worth a try, especially because it starts just 21 kms from the easily accessible hill town - Manali.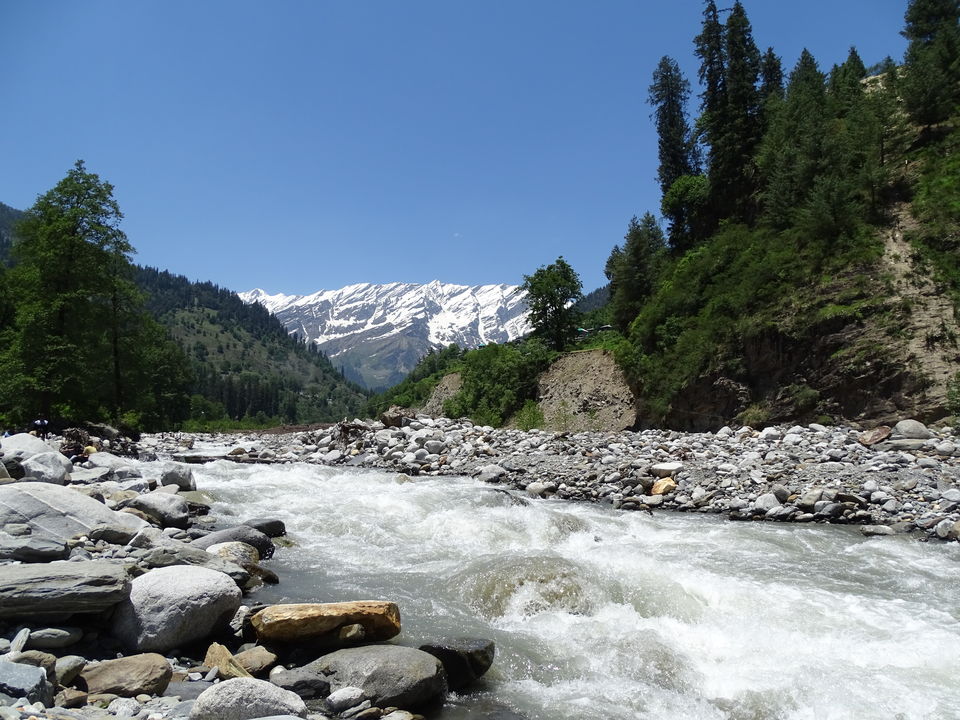 Beas River flows through Himachal Pradesh and Punjab for 47o km, creating a basin of 20,303 sq km. The trek has a dreamy landscape which is full of rare Himalayan flora.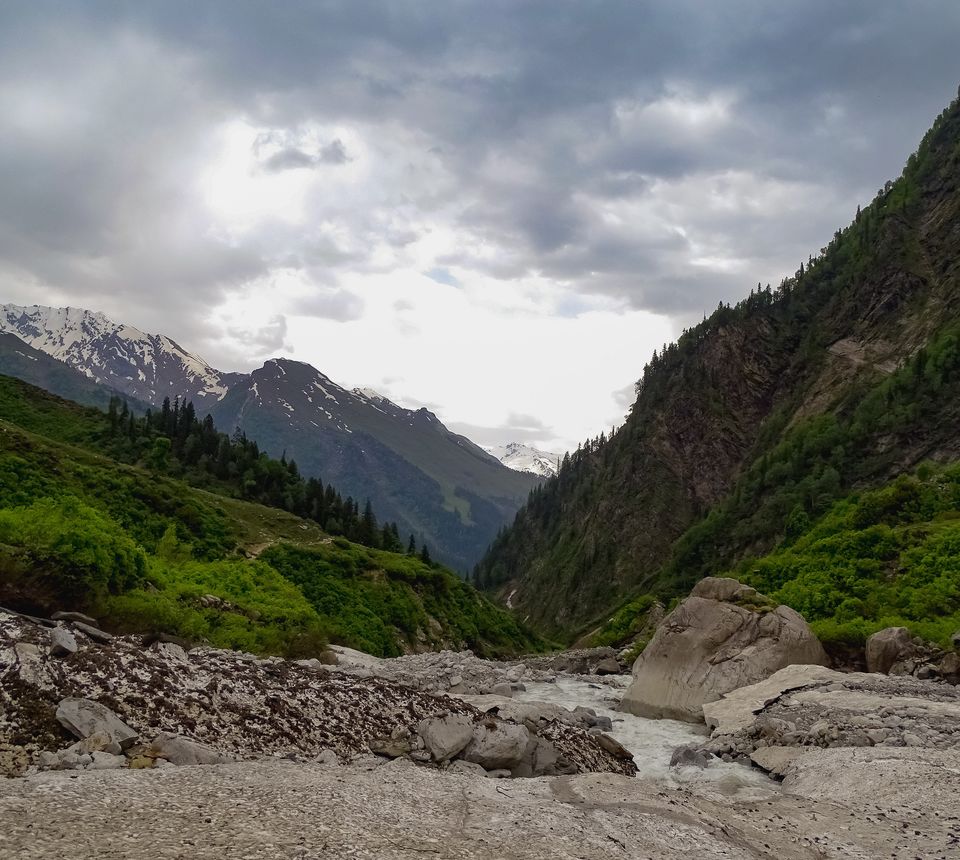 Situated at a height of 12, 400 feet in Kullu valley, Beas Kund is a glacial lake which gives birth to the mesmerizing Beas river. Beas Glacier's melted snow supplies to the lake.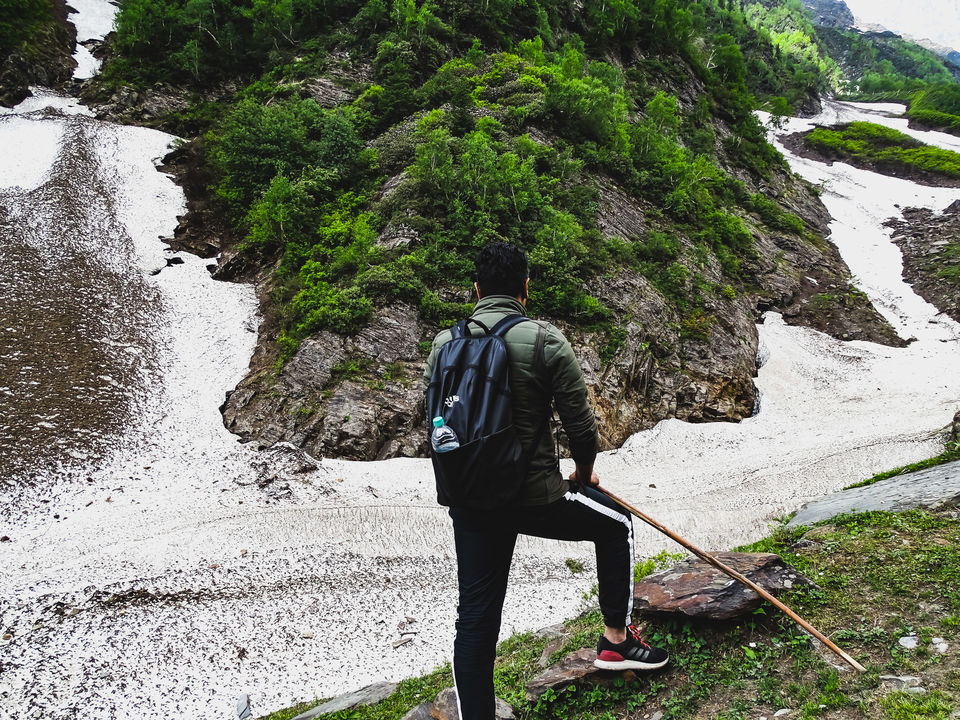 Mid-May to July-end is a good time to do the trek (especially for beginners), if you want to avoid the monsoon rains and the chill of winter. During this time the snow just starts to melt, revealing a perfect trek to stroll on. Pro trekkers do this trek in winter as well, with proper gear.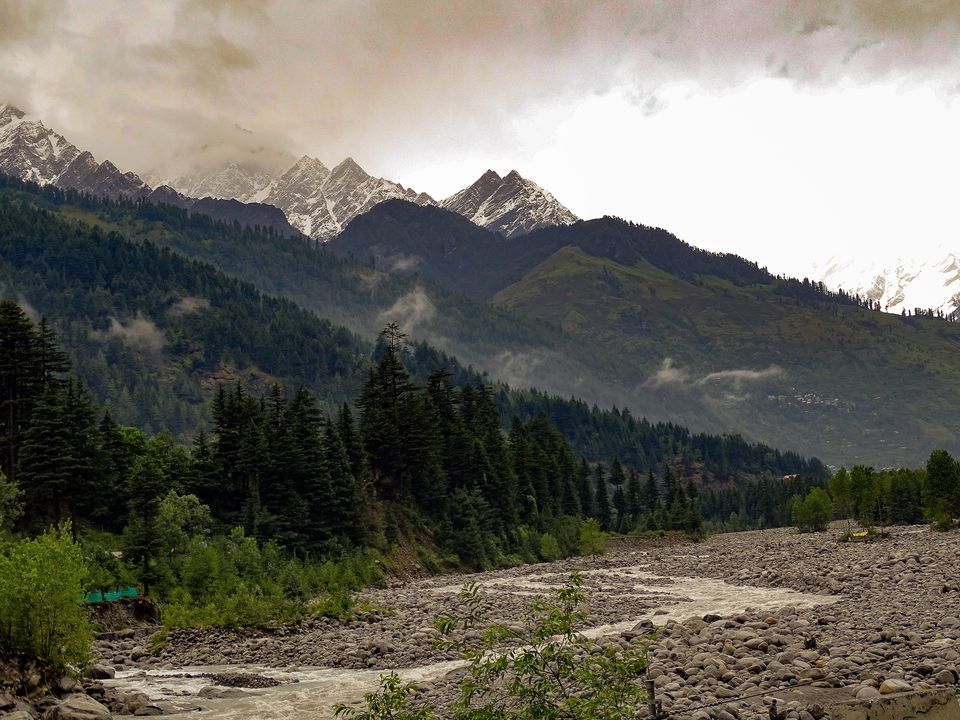 The Trail : Manali - Solang - Dhundi - Bakarthach - Beas Kund. Keep at least two days for it, if you want a relaxed trek and enjoy the view en route. Doing it in a day might be exhausting for beginners.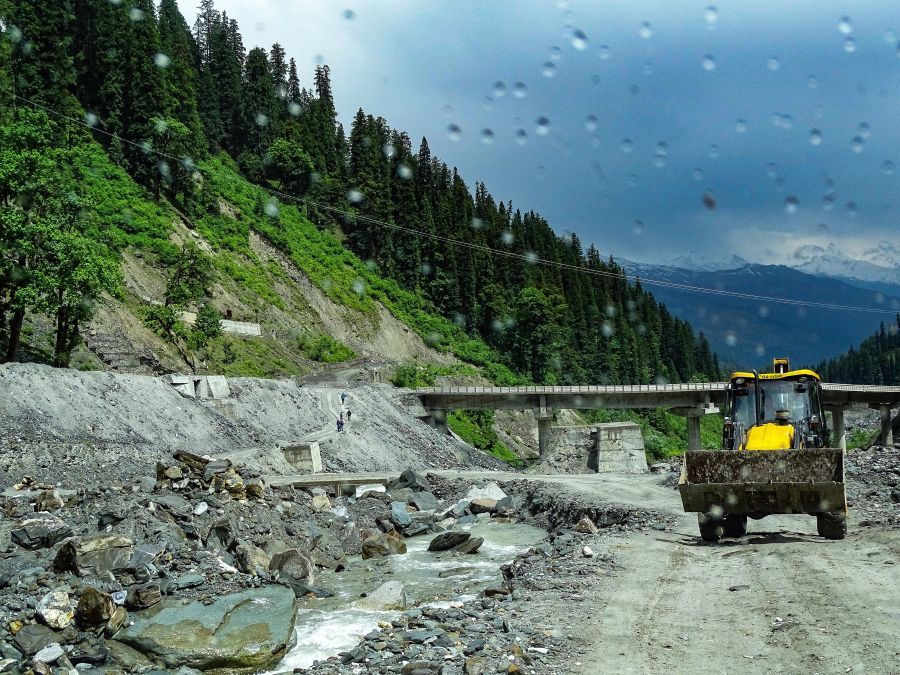 Some trekker start from Solang (13kms from Manali) and some from Dhundi (21 kms from Manali). Road is motorable till Dhundi, which is also the site for South Portal of Rohtang Tunnel. So, you choose how much you want to explore on foot and select the starting point for the trek.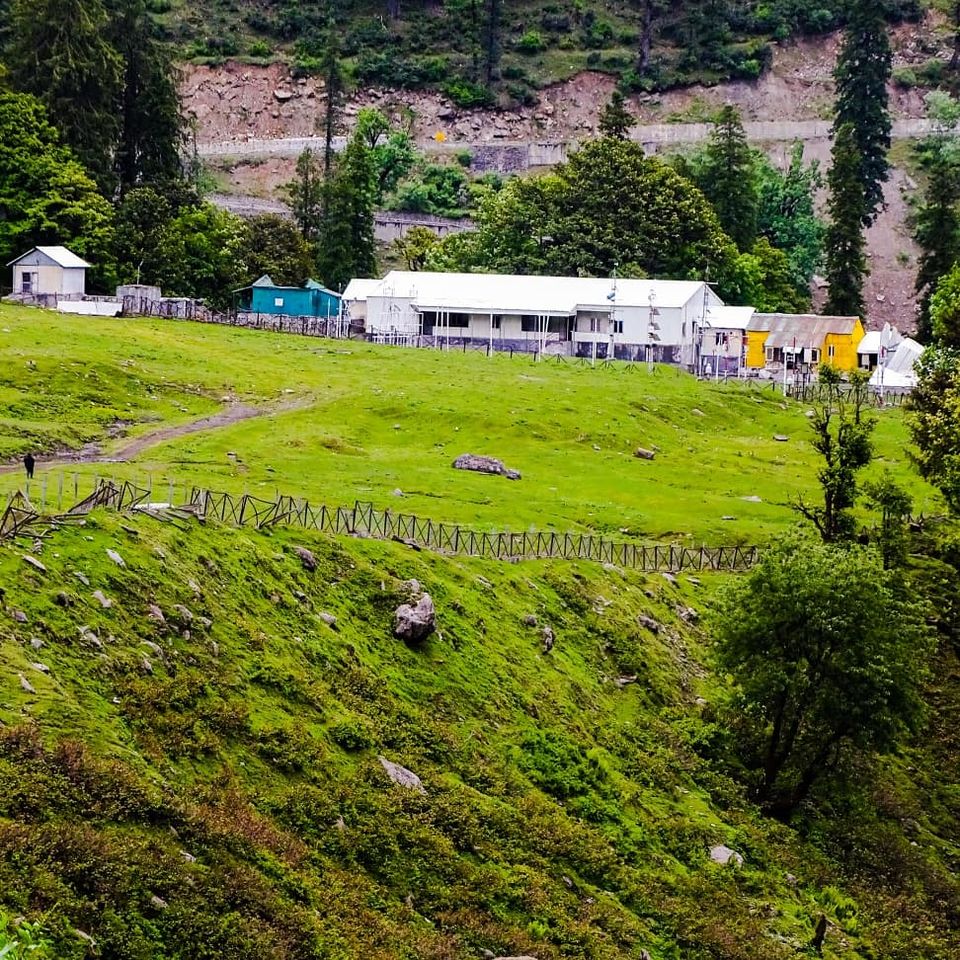 Dundi weather observatory, where the motorable road ends. Taxis from Manali can take you till here. You can also hitch a hike from passing trucks which are usually going towards the construction site of Rohtang Tunnel or ferrying trekkers till the base camp.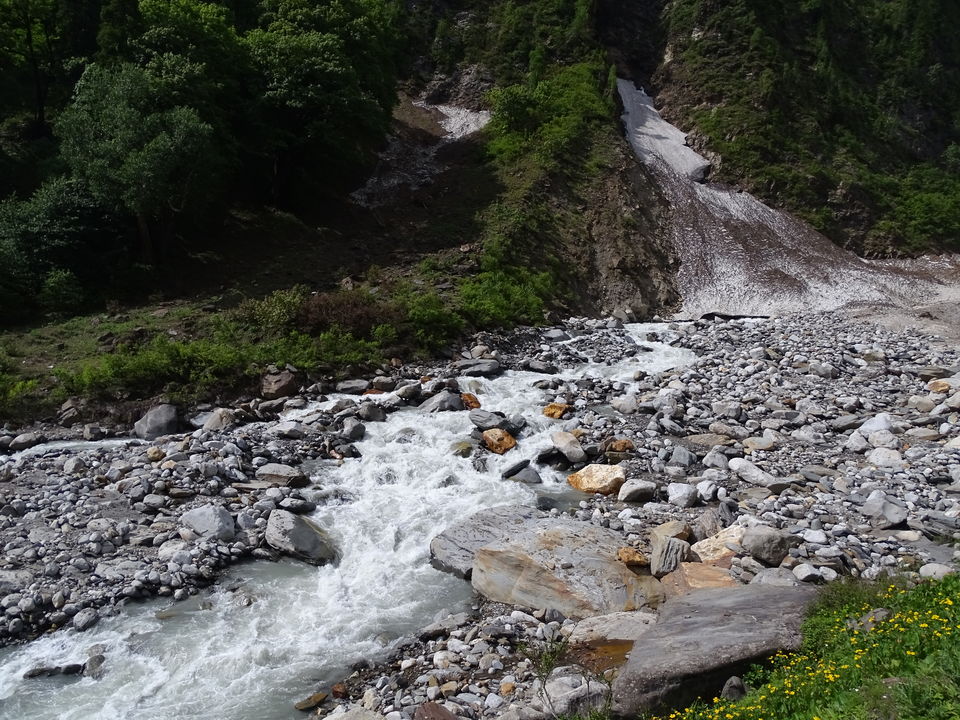 Carry a refillable water bottle. There are plenty of spots along the stream flowing with clear Himalayan water, where you can refill. The trek guides and locals are sensitized about responsible travel and object to any littering of plastic waste. It is imperative to bring all your waste back - such as chocolate wrappers and juice packs.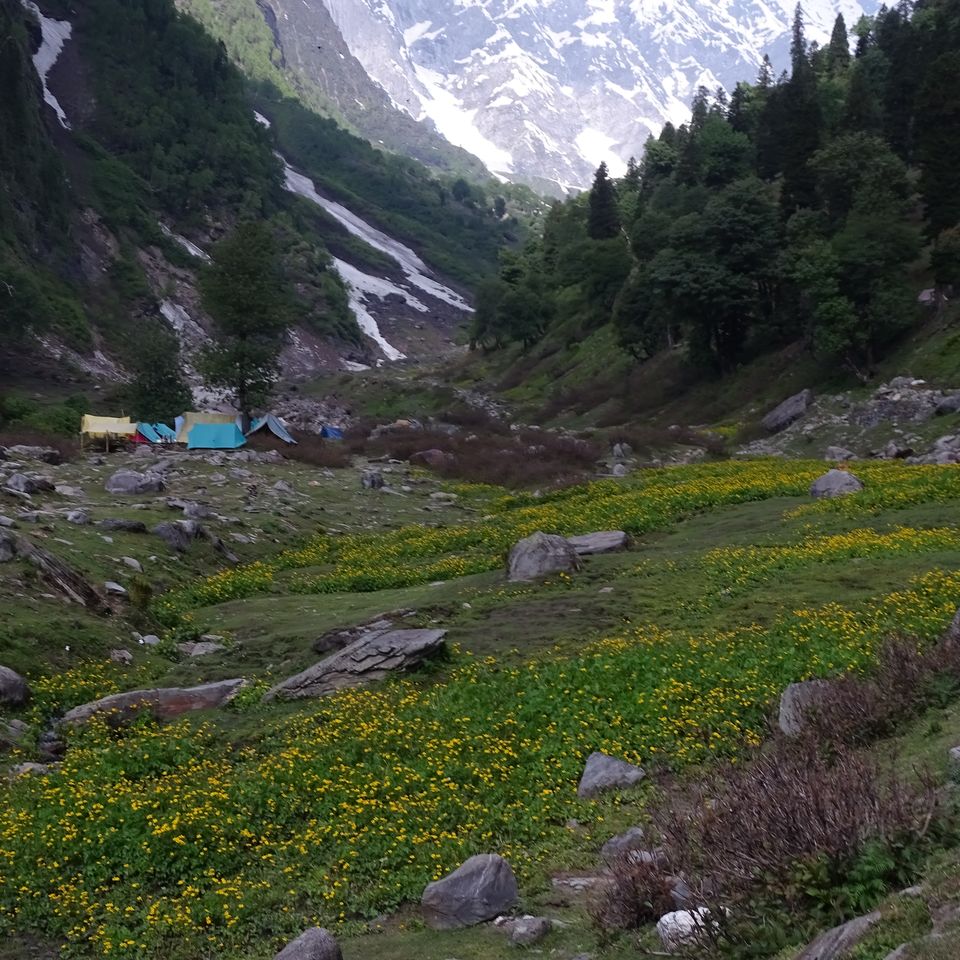 Dhundi (8,500ft.) to Bakharthach (10,400 ft) is a moderate ascent of 4.5 kms/ approx. 4 hrs, with a marked trail. While negotiating river crossings (expect 2-3), keep your balance on slick rocks and cross at a narrow point.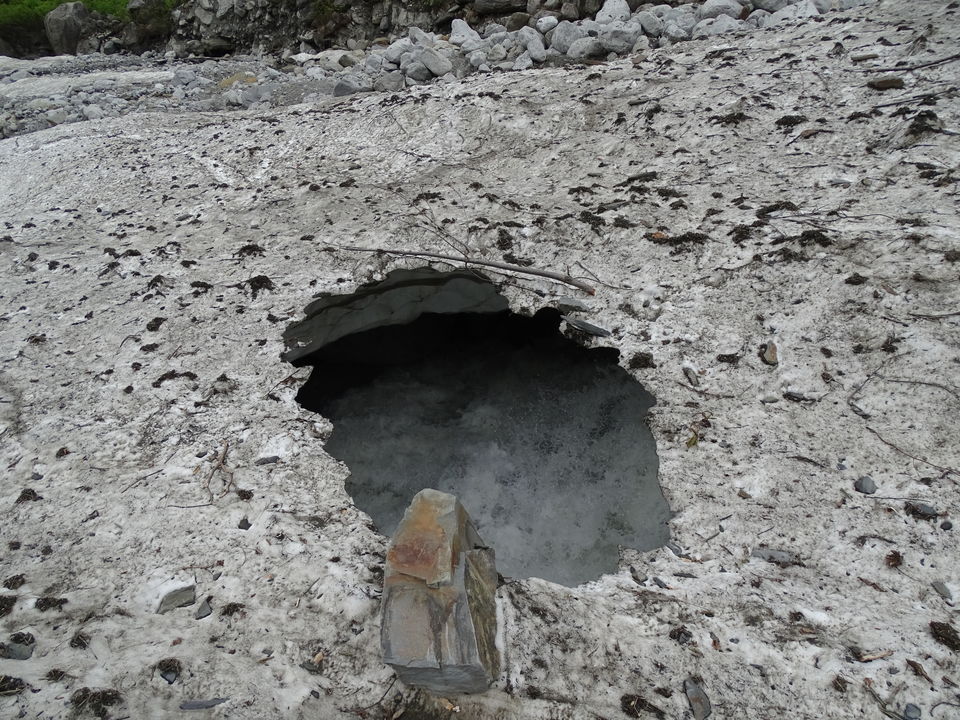 Watch out for such caved-in snow holes, the river rages underneath them.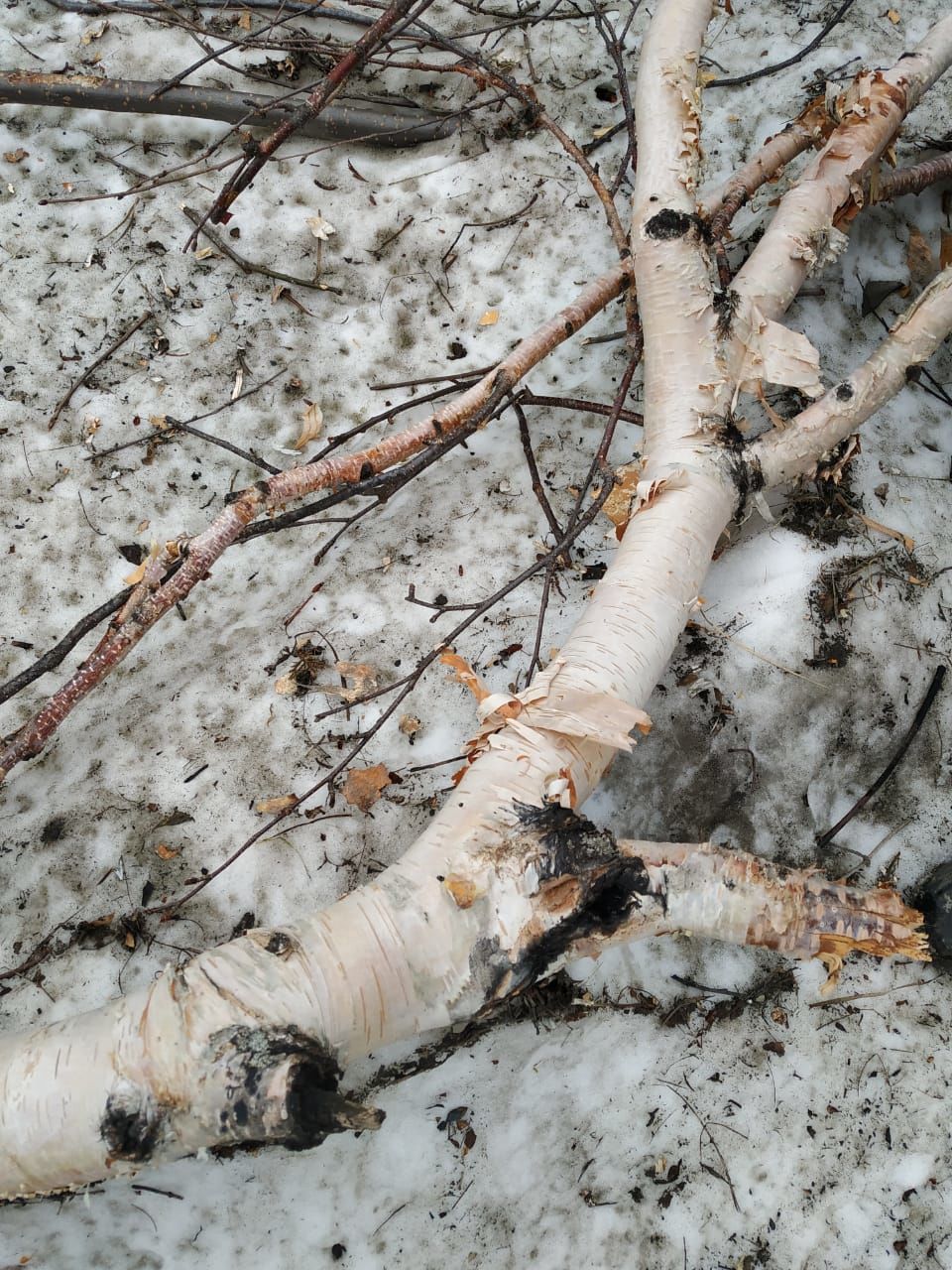 Birch trees start appearing at a stretch known as Bhoj Patra (local name for Birch) meadow, just before Bakarthach. Collect their paper-like bark, as a souvenir if you like. I chanced upon this fallen tree and a local friend helped me extract a thin layer of bark from it.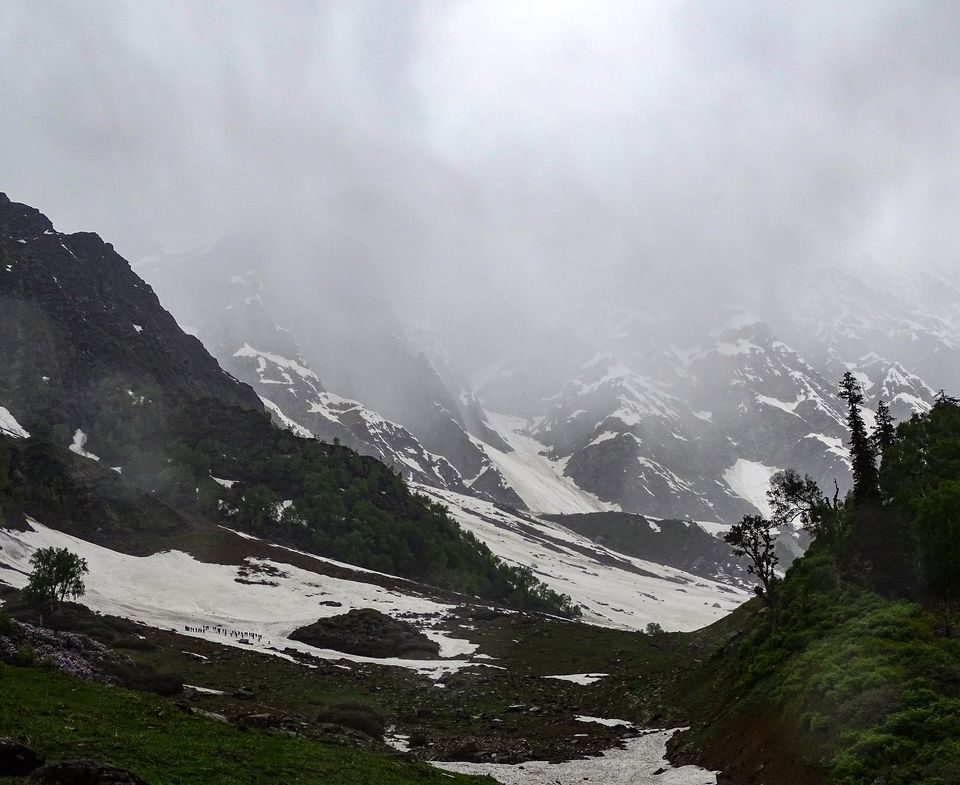 A practice ground for students of ABVIM institute to learn snow craft and mountain climbing. They train here during summer months.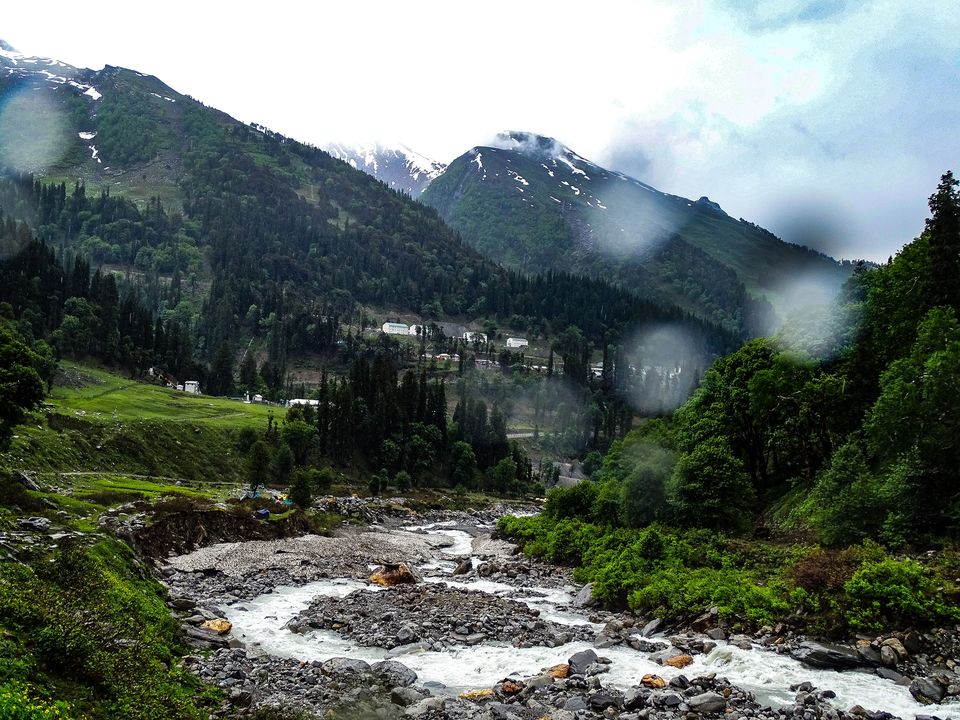 Even in June, you can encounter rain in these mountains. Come prepared with rain-jacket, carry a water-proof backpack (with extra-covers for your devices), wear rain-proof shoes or gaiters. Do carry extra pair of socks, and a cap with shade (especially if you wear glasses). Walking on wet icy slopes is not a good idea for beginners, go with a trek guide if you are in doubt.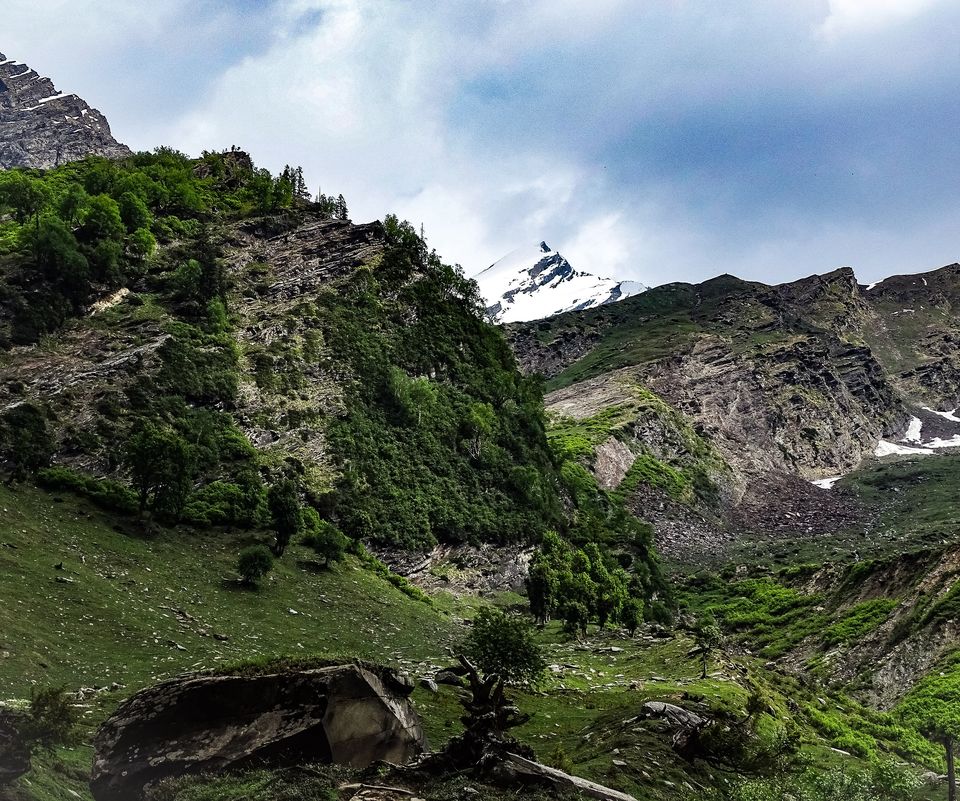 The raw beauty of the meadow of Bakarthach. You get majestic views of the Pir Panjal range and many famous peaks - Friendship peak, Hanuman Tibba, Deo Tibba, Ladakhi and Shitidhar. You can even spot the Beas Kund glacier from here.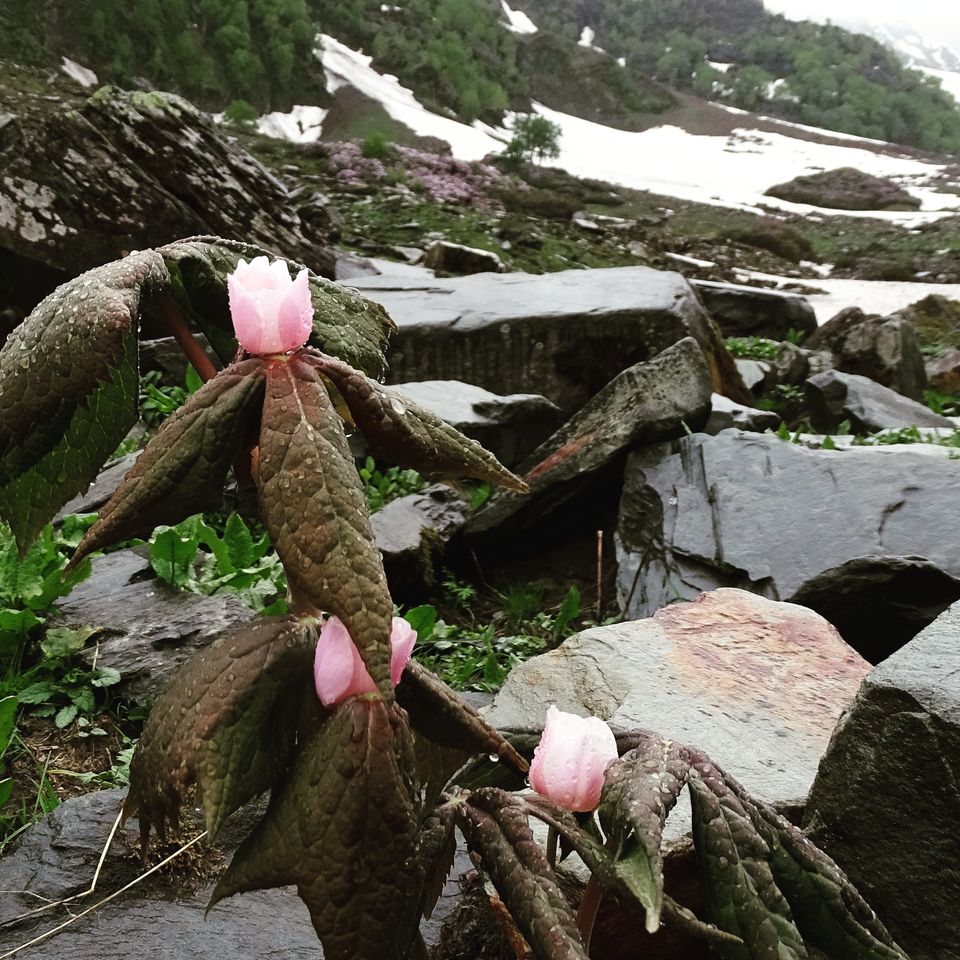 I explore smallest of treasure along my way and that's how I explored a range of Himalayan flora, some rare herbs and beautiful flowers between Dhundi and Bakarthach. The yellow Marsh marigolds, Pink Nag Chhatri flowers (a rare medicinal herb), Pink Rhododendrons (facing extinction), Lingdi fern (used to make local pickels), Himalayan thistle, wild strawberry, wild mint and many more.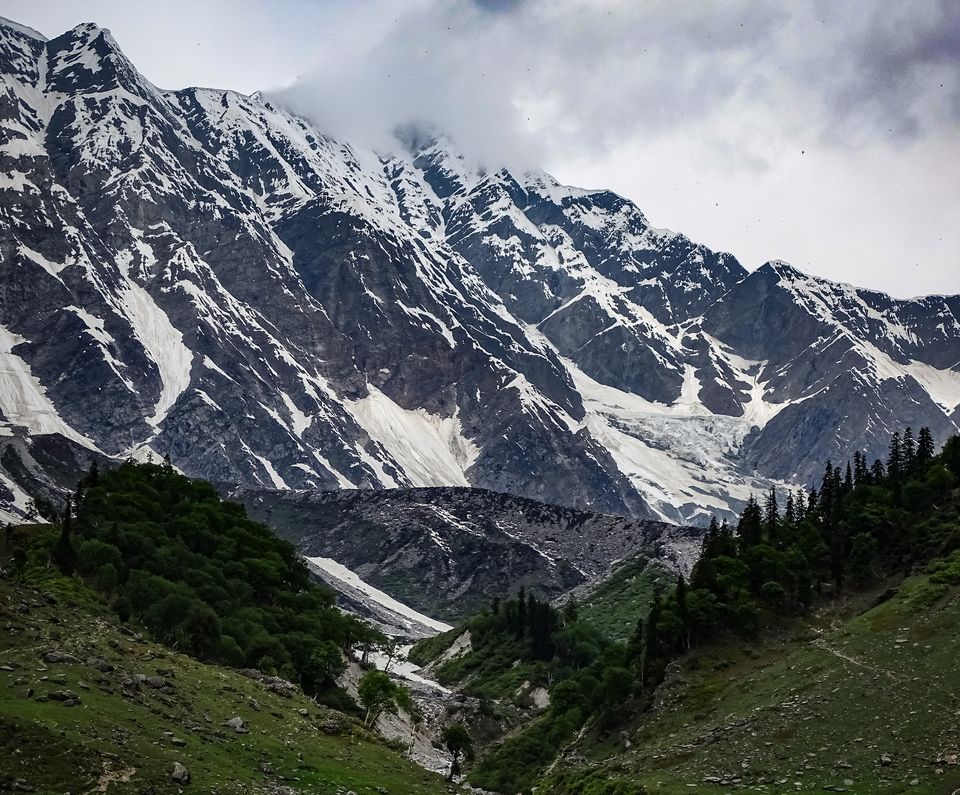 Break your journey at Bakarthach and camp for the night. If you plan to go ahead and complete the trek on the same day, leave early in the morning and carry your food with other supplies as there is no scope to get provisions on the way. The only base camp is at Dhundi.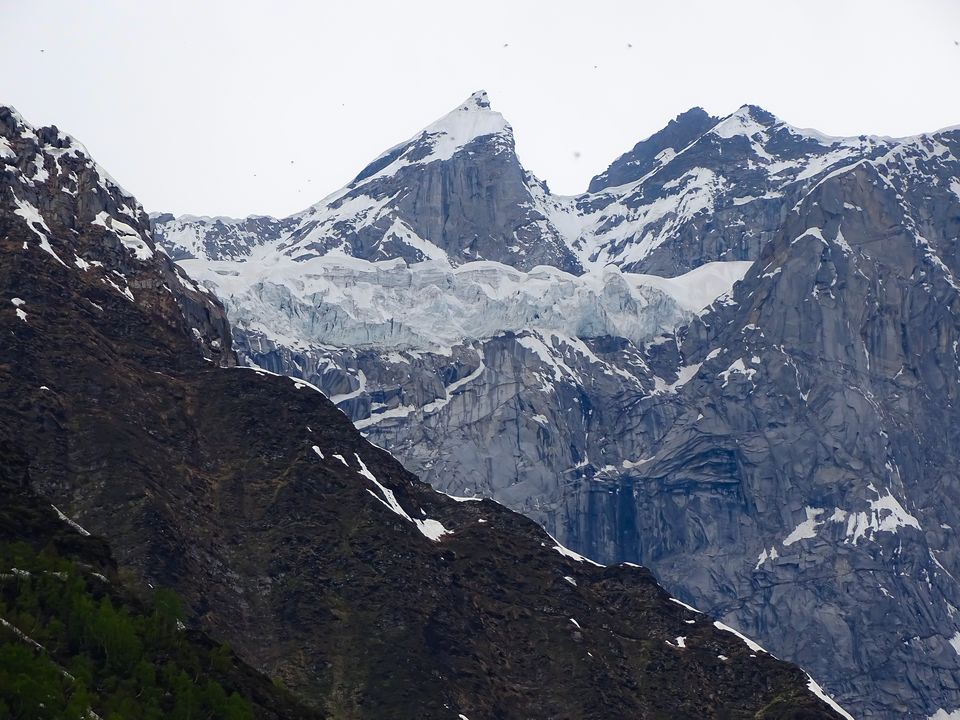 The final stretch from Bakarthach to the Kund is approximately 4 kms long. Start early to avoid crossing swollen streams as the Sun goes up further in the day. You would be climbing up the rocks and a stretch of boulders, to reach a ridge which goes down to the Beas Kund valley.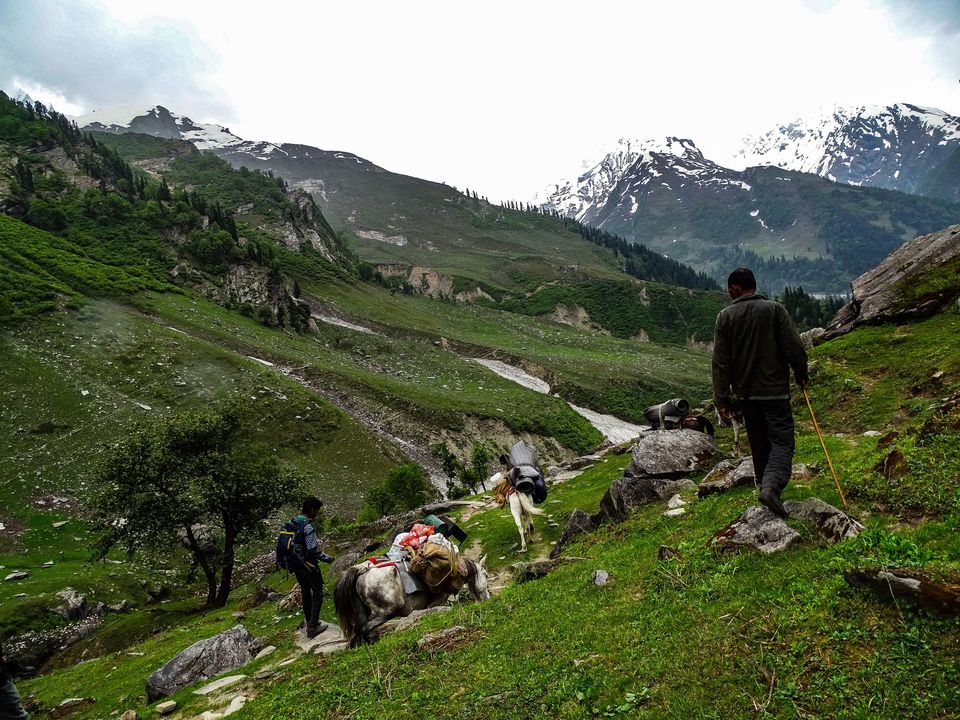 Here you need a local or a guide who knows the exact trail because the many waterfalls might confuse you about the location of the lake. The turquoise glacial lake is held sacred by Hindus, which derives its name after Rishi Ved Vyaas - the narrator of Mahabharat, who was believed to have created the river from the Kund and also used the Kund for his ablutions.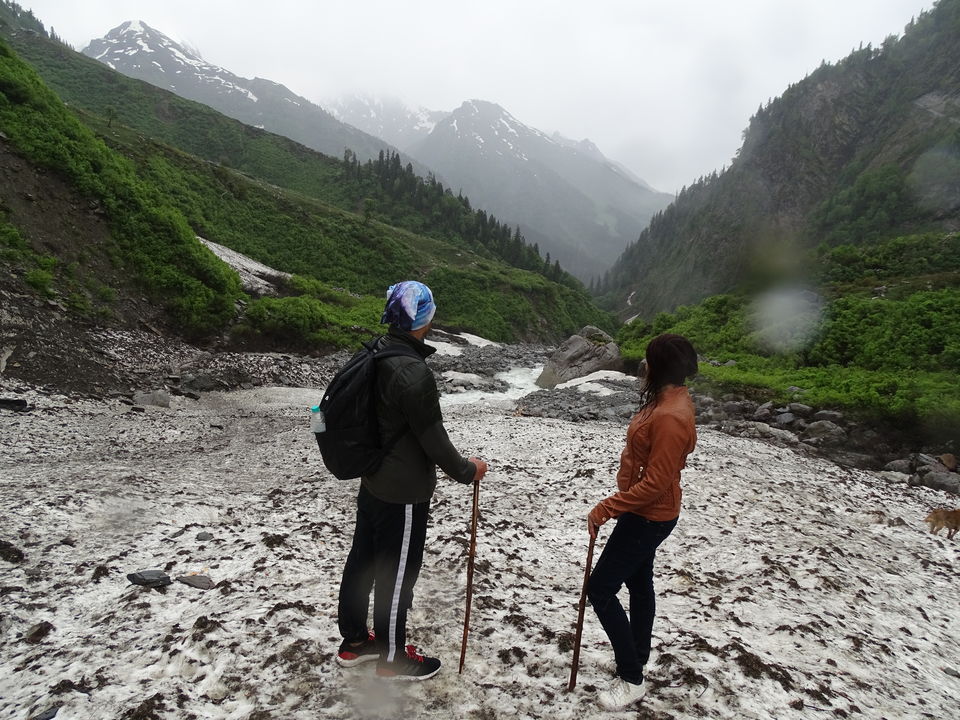 So, if you like an easy short trek which gives such breathtaking views and adventurous encounter with the mountains, go for it!