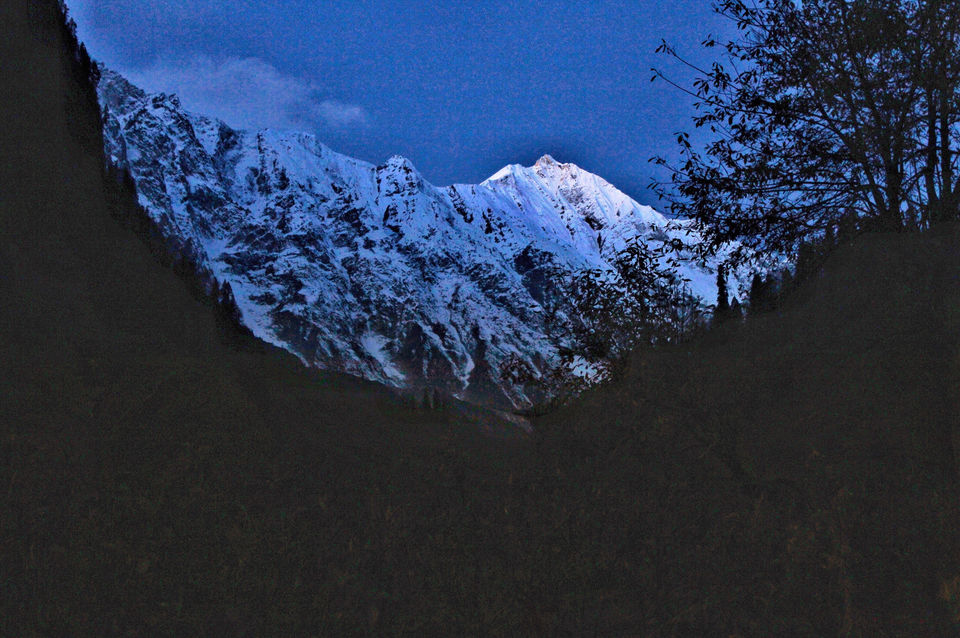 A challenge with my body led me to complete this trek in 2 days and 1 night, though this can easily be done in 2/3 days and 2 nights.
I was highly fascinated by this trek and wanted to do it asap, then came the long Dusshera weekend and I utilised it!
The trek to Beas Kund begins from Solang, a highly scenic place around 12 kms from Manali. To reach Solang from Manali you can either book a taxi or catch a local bus from Manali bus stand(bus fare 27/- INR and bus timing 8:00 am, 10:30 am, 1:30pm and 3:30pm). Since my bus from Delhi to Manali was late, I had to catch the 1:30 pm bus. The bus journey from Manali to Solang will take you through a beautiful village called Palchan! and the snow covered mountain peaks accompany you throughout your journey. Carry your phone/camera in hand and click the best of the pictures from the bus itself. After you've reached Solang, just follow the metal Road upwards which will take you through many small restaurants on the side(have a good wholesome meal in case you're hungry). Now, after walking for sometime and passing Solang valley you come across a barrier that is set up by BRO, since the Rohtang tunnel project is in progress. Only selective vehicles and people are allowed to pass through. For the purpose of trekking, you need to have a permission or good convincing skills to allow the BRO people let you in(I had both!!).
Once you pass the barrier you will walk across one of the best landscape view of your life with absolute peace all around.
Your first campsite that is Dhundi is 8 kms from Solang, you can either walk or hitchhike from the BRO trucks or private vehicle that pass on that road(You'll surely get a lift!)
When you reach Dhundi, surprise your senses with evening view of this campsite, take a walk around, watch the mesmerising sunset and then have a good night's sleep in a tent pitched by you.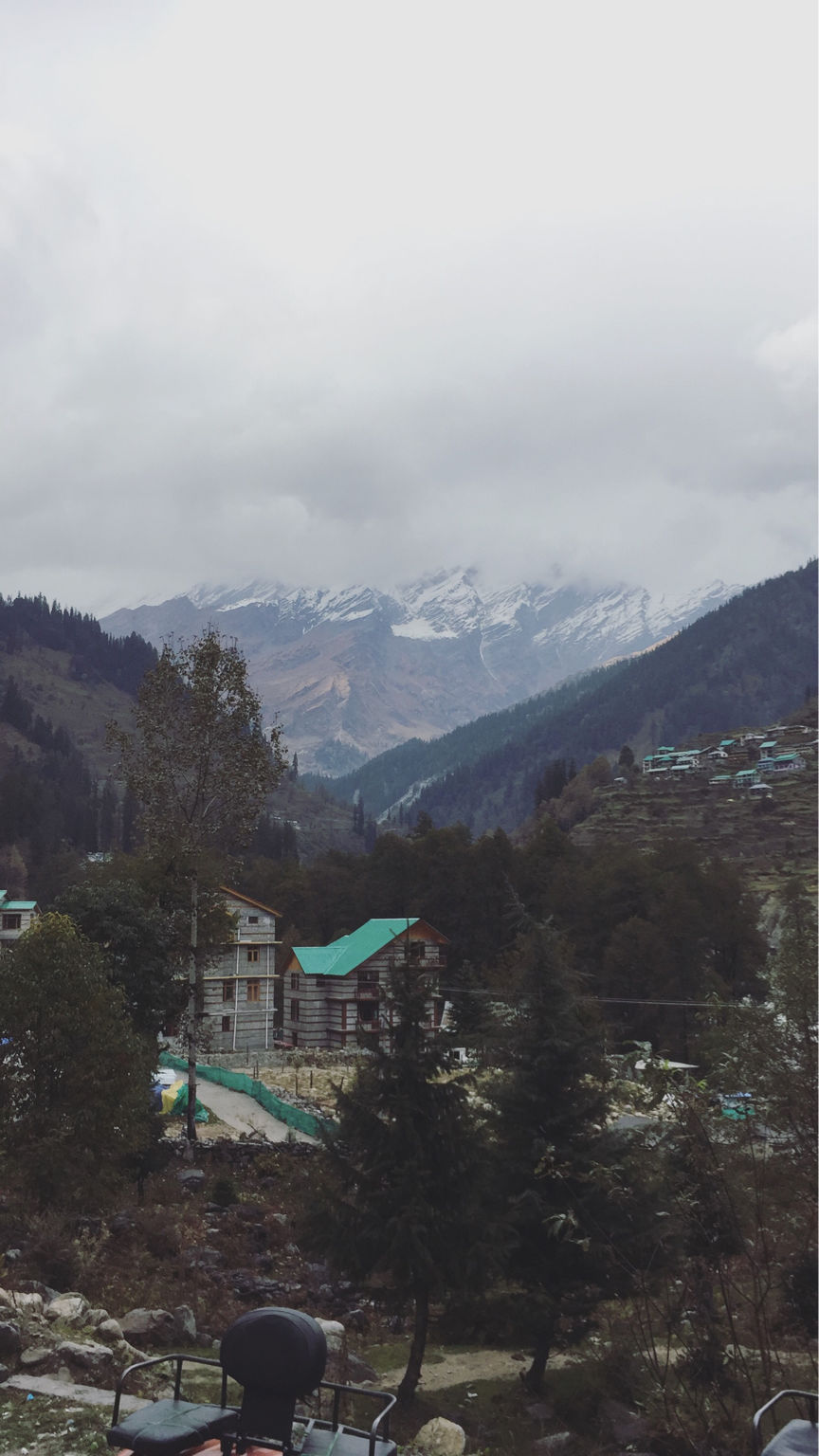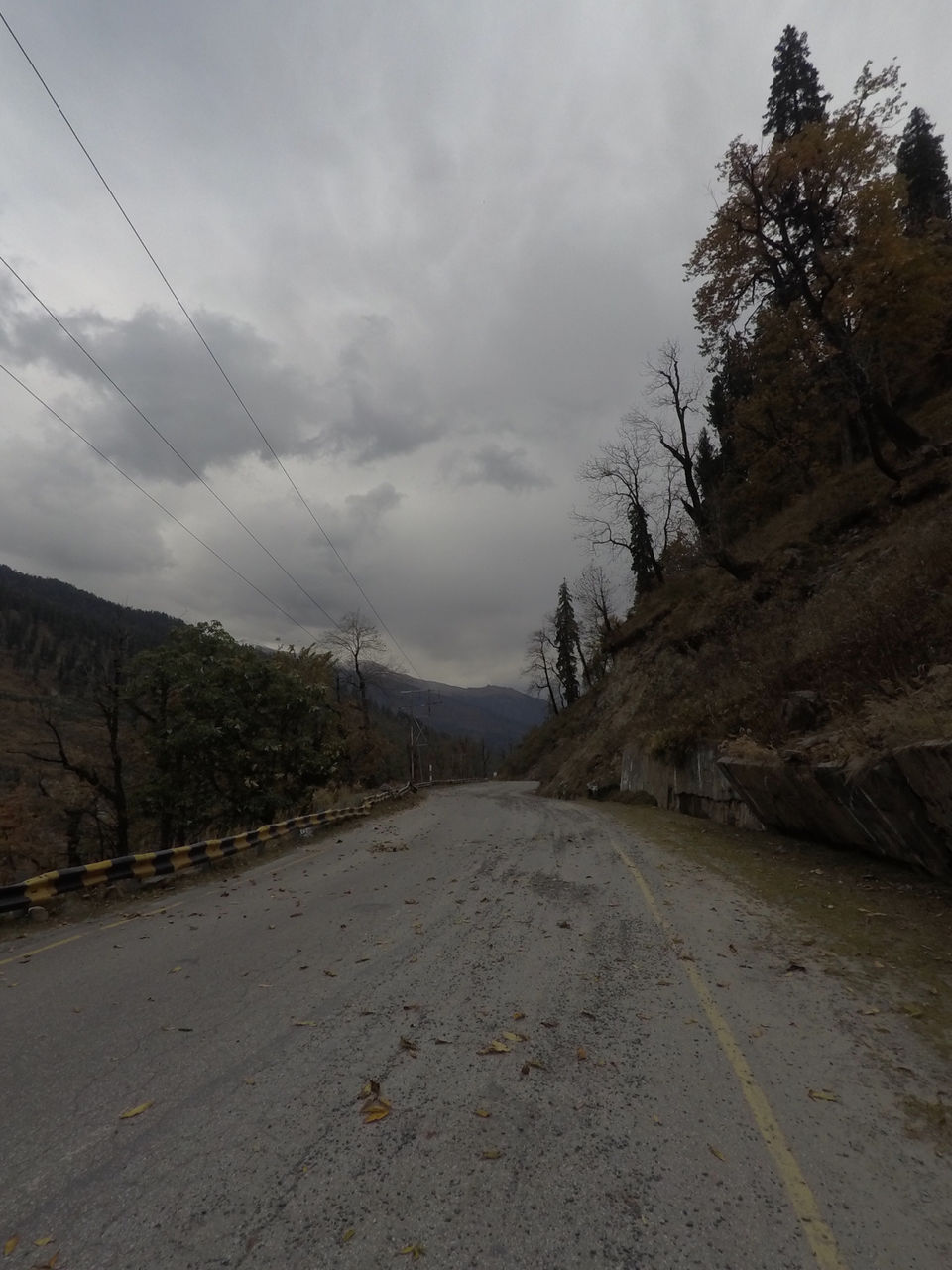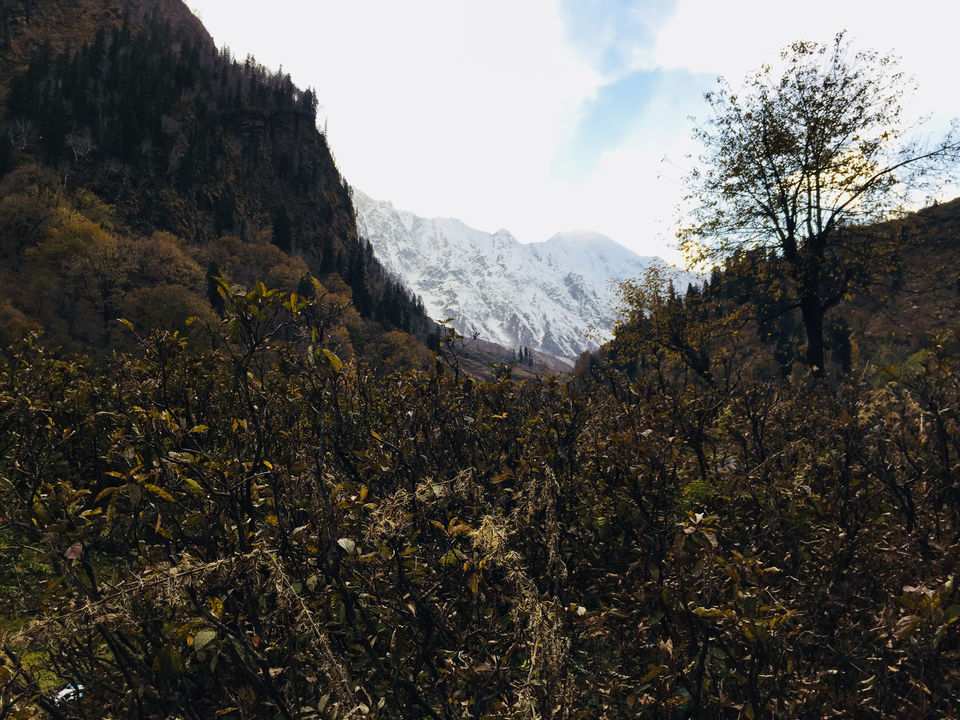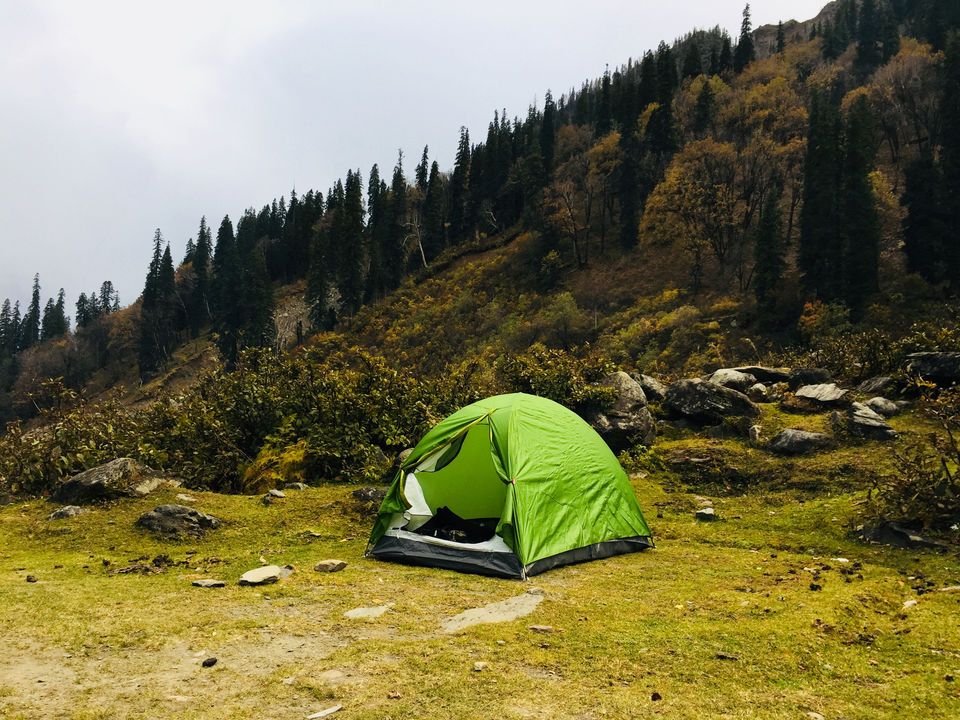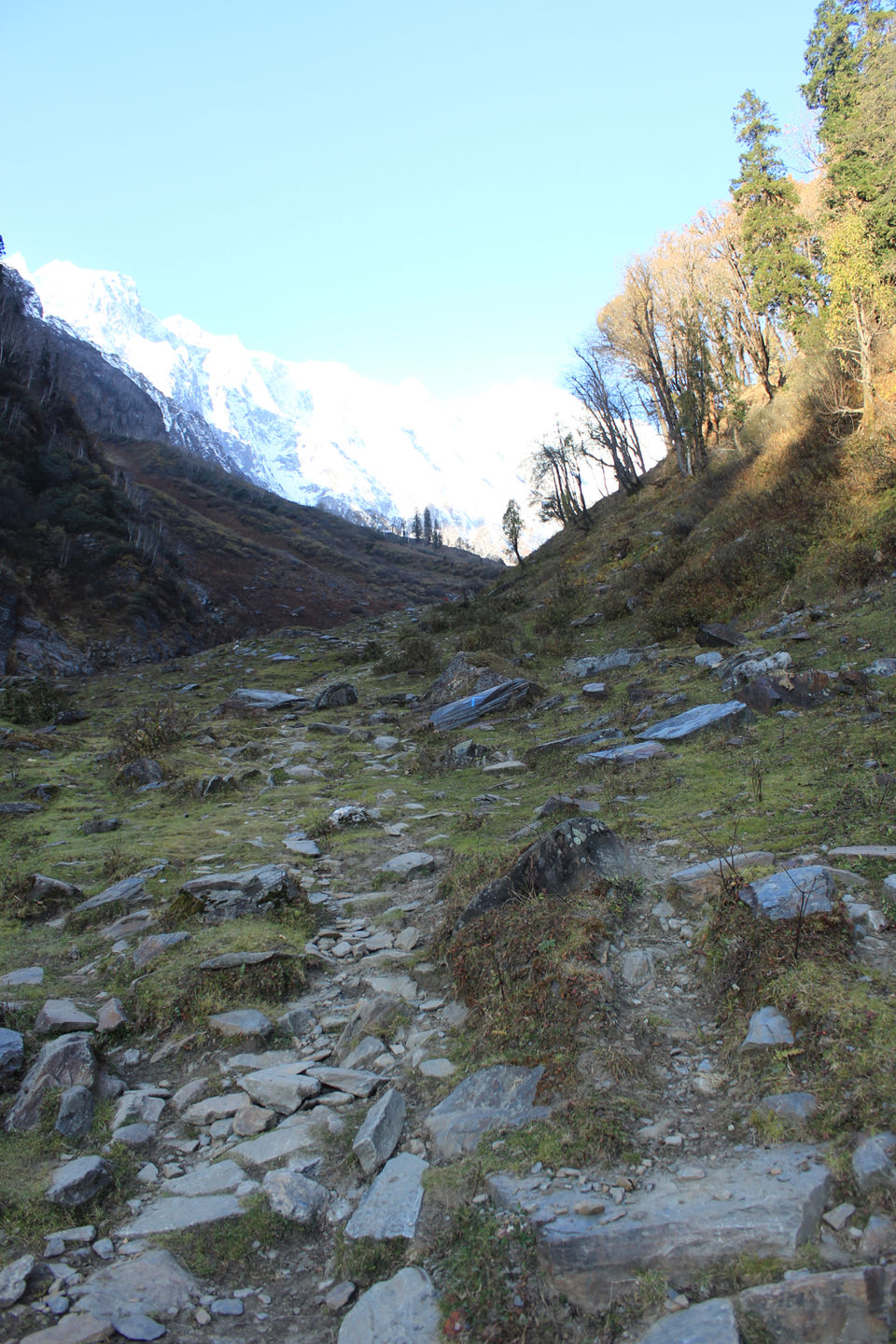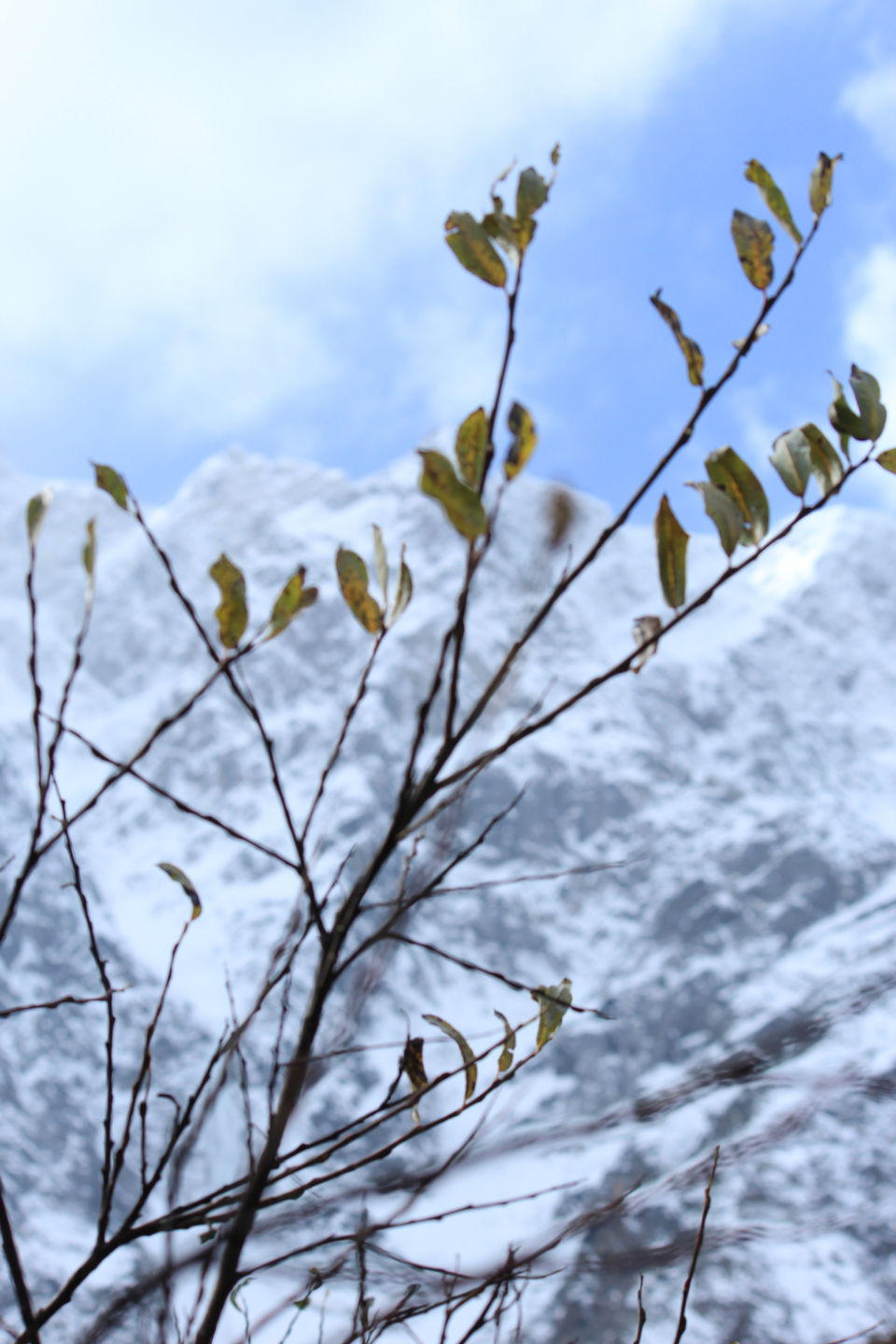 My second day began early at 7:00 am itself since I had to cover a long distance on this particular day. The trail from Dhundi to Bakarthach(the second campsite on this trek, though I did not camp here because of extreme cold weather and snowfall) is well marked with blue arrows on boulders. This journey will take you through bushes, multiple stream crossings, boulders and surprising view every passing hour.
Now, when you reach Bakarthach you'll see a hill of boulders ahead of you, get ready to exert your body physically! Your path in the boulders can be tricky and confusing, your beacon lights in the boulders are the CAIRNS(I'll show what cairn is in a picture below). The cairns will be your best friend while in the boulders section. When you complete this section, you'll see a well marked trail descending downwards, keep following it and you reach down the hill where a stream flows in front of you. Now comes the most confusing part! You will see multiple waterfalls in front of you(though far away), BEAS KUND is located below the waterfall that is left of the extreme right waterfall.(in hindi- right se dusri waterfall ke neeche). You'll not see the kund until you reach near the waterfall since it is at a descending slope. Just get past this stage and reach BEAS KUND, the point where the river Beas originates. I spent 45 minutes sitting by the side of kund, walking around and clicking pictures in multiple angles and enjoying the 180 degrees white snowy mountain view just behind you. You'll remember this place for very long!! Absolute gem for the Eyes.
I trekked back Dhundi and reached at 4:00 pm, I was lucky enough to find a Tata Sumo of a trek organising company which was going Manali, I asked the driver if he would take me back to Manali and he happily agreed! I reached Manali at 6:30 pm, with a mesmerising sunset view and a great conversation with the local driver from Kullu.
Some things to consider for this trek--
1.) If you plan to travel Manali to Solang by bus, keep the bus timing in mind and start as early as possible.
2.) The best itinerary that I would suggest is-
DAY 1: MANALI to SOLANG to DHUNDI and spend a night at Dhundi, or trek to BAKARTHACH in case you've reached Dhundi early.
DAY 2: Start your trek early from Dhundi, reach Bakarthach(keep your bag inside a camp here) and carry a small backpack with food, water, headlamp and whistle to Beas Kund and return back to Bakarthach and have a night stay here.
DAY 3: Start early from Bakarthach in the morning and reach Dhundi and then Solang then Manali(Dhundi to Solang most probably by hitchhiking!!).
3.) Follow the 'LEAVE NO TRACE' principle while on the mountains.
Thank you for reading(Some more pictures below!)