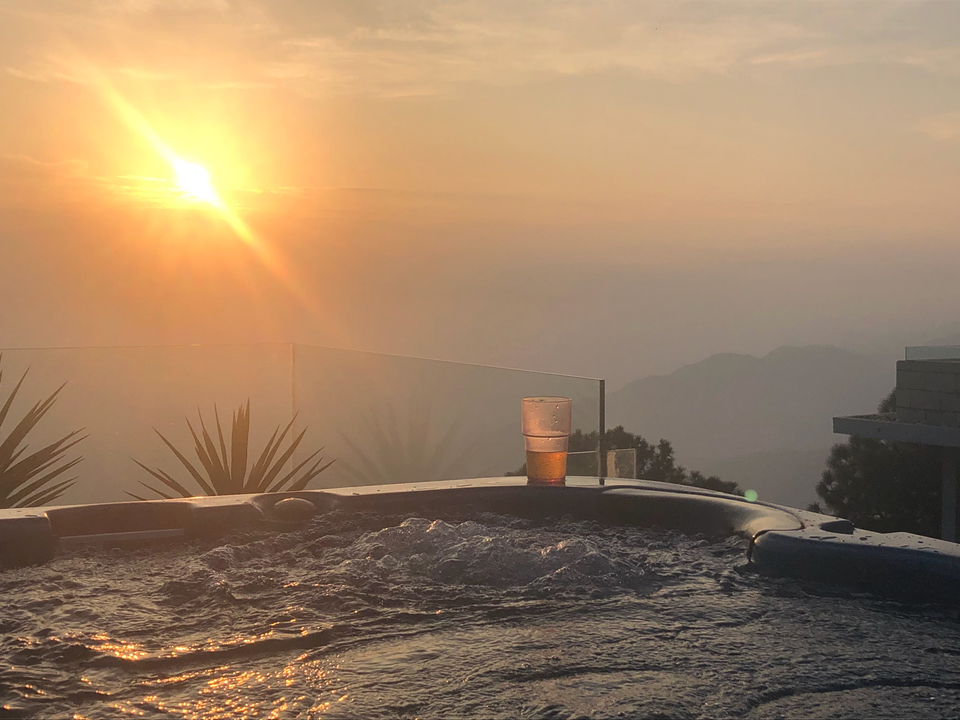 It was my birthday on 25th of July and on 23rd evening, my husband packed my bag and told me that he had planned for a long drive on 24th morning at 8PM and asked me to not ask any questions as it was supposed to be a surprise.
We left at 8 and i kept on asking him about the whereabouts (super curious:P)but he being adamant, asked me to wait for a few hours.
The drive was damn beautiful and smooth and thankfully there was no traffic :)
After 5 hours, we had crossed Chandigarh and he told me that we were almost there. He pointed towards a resort uphill and said that we are going there!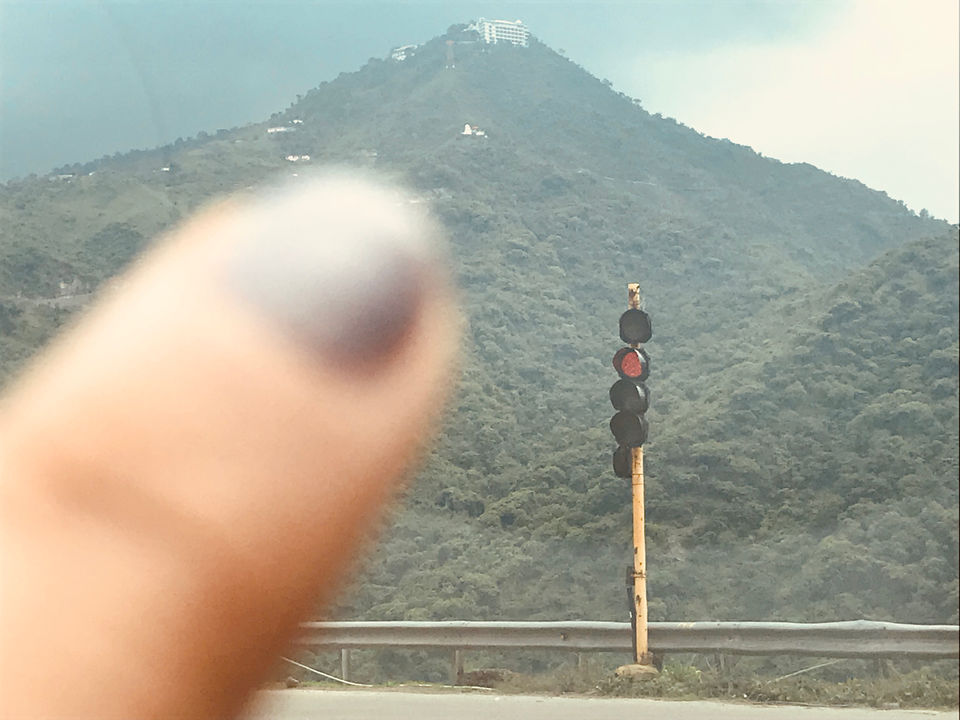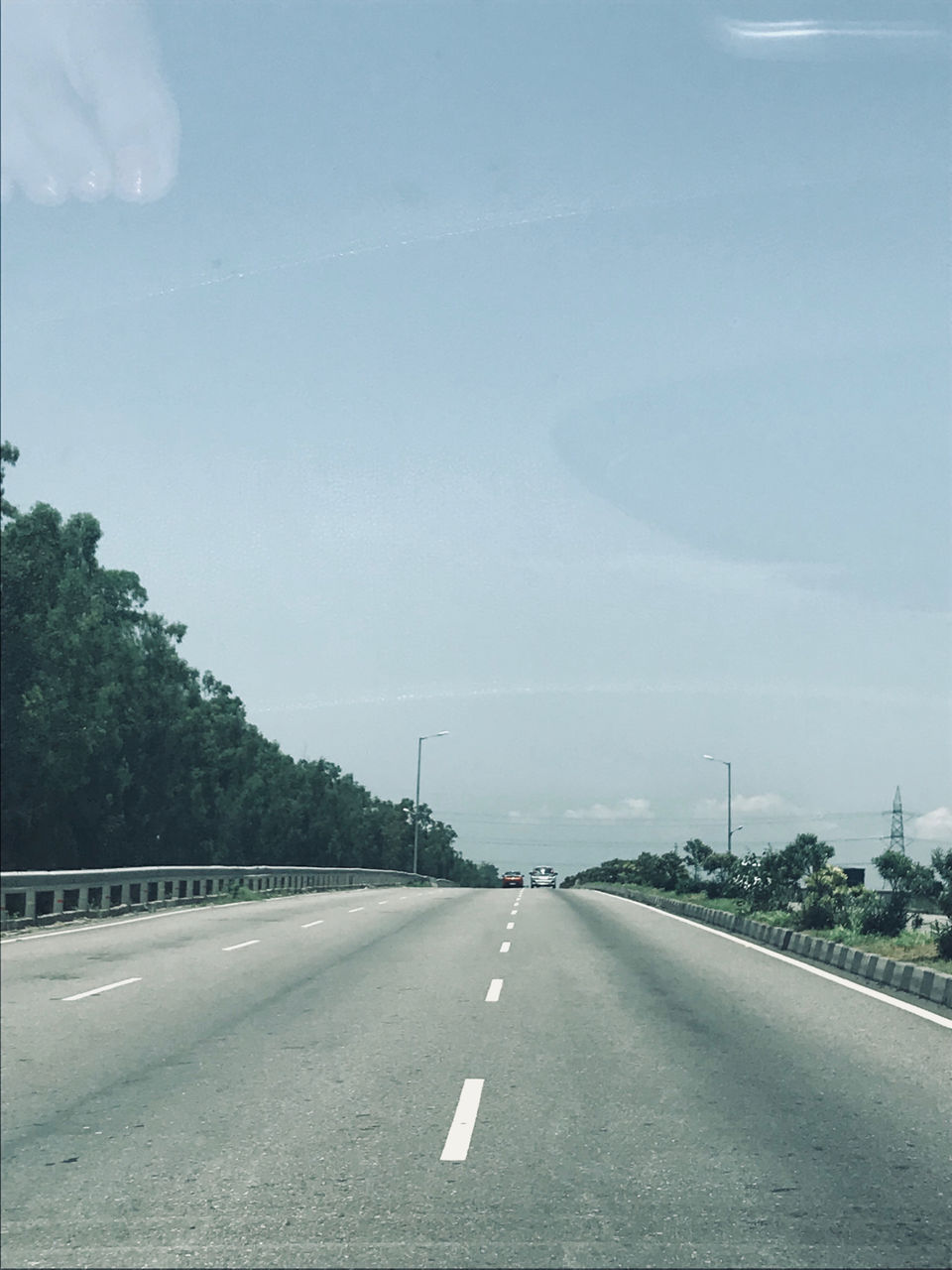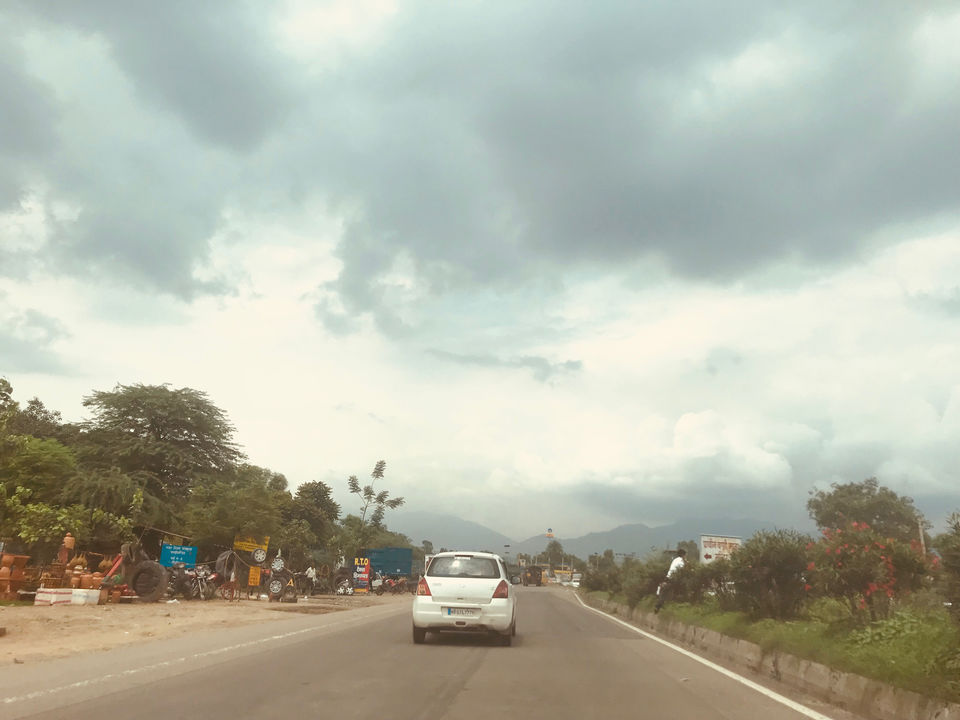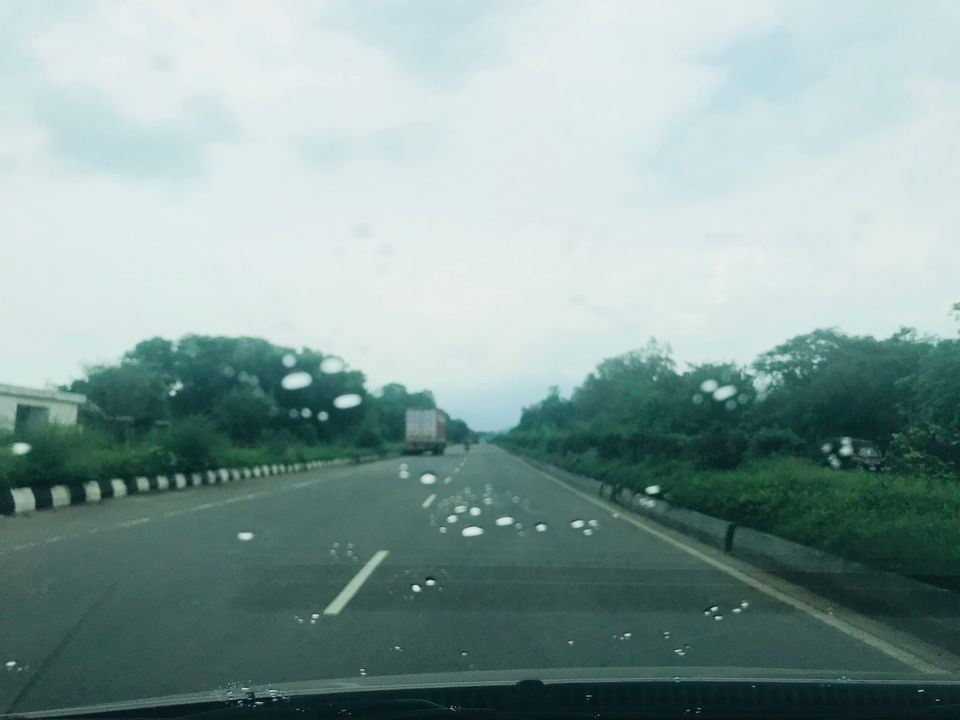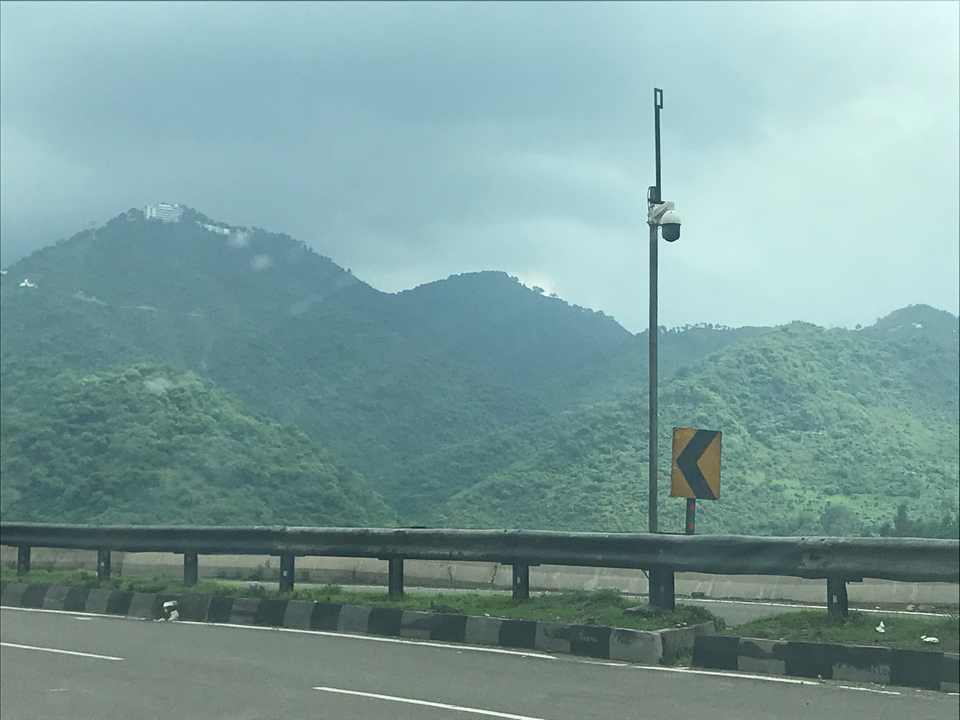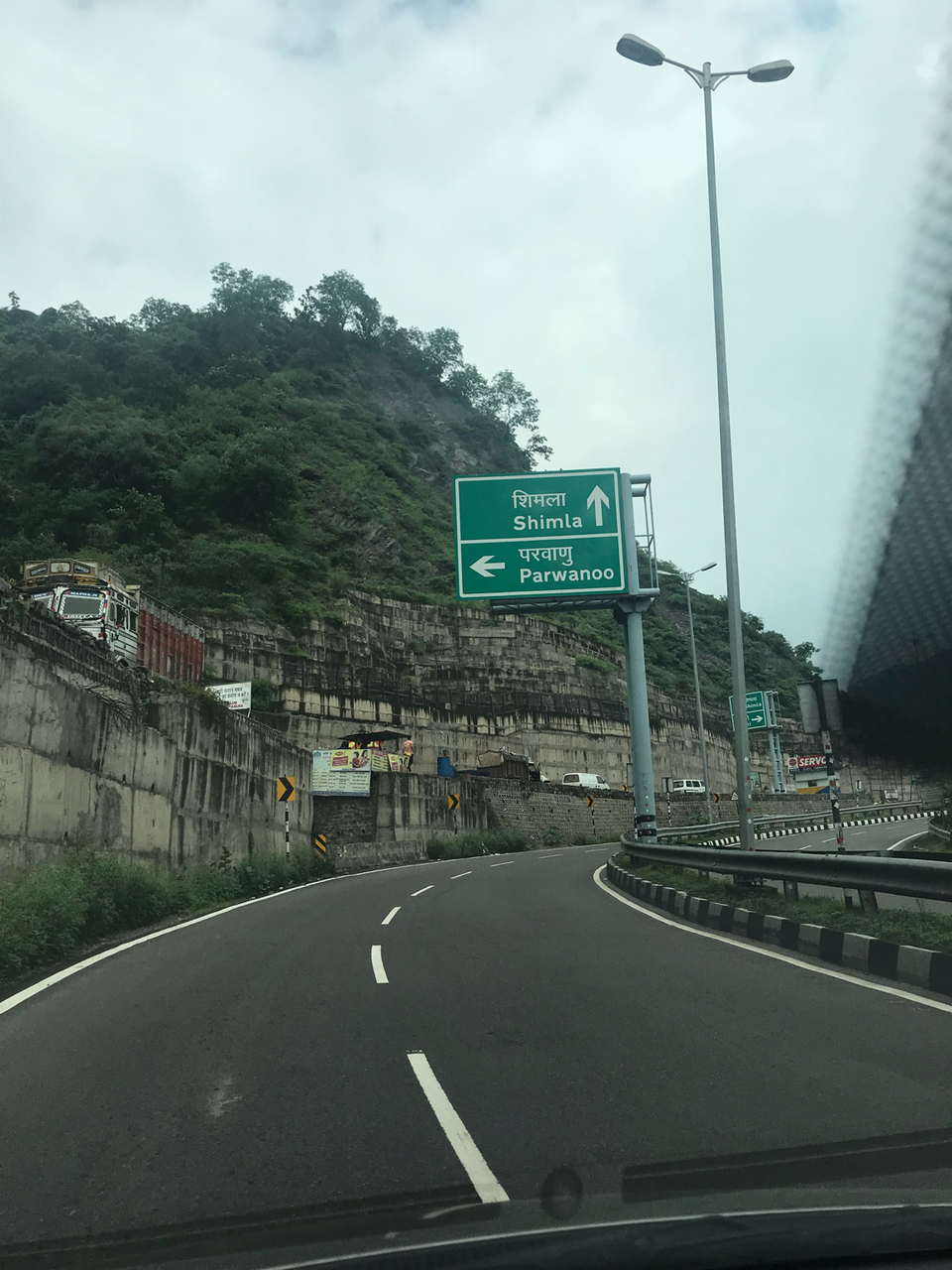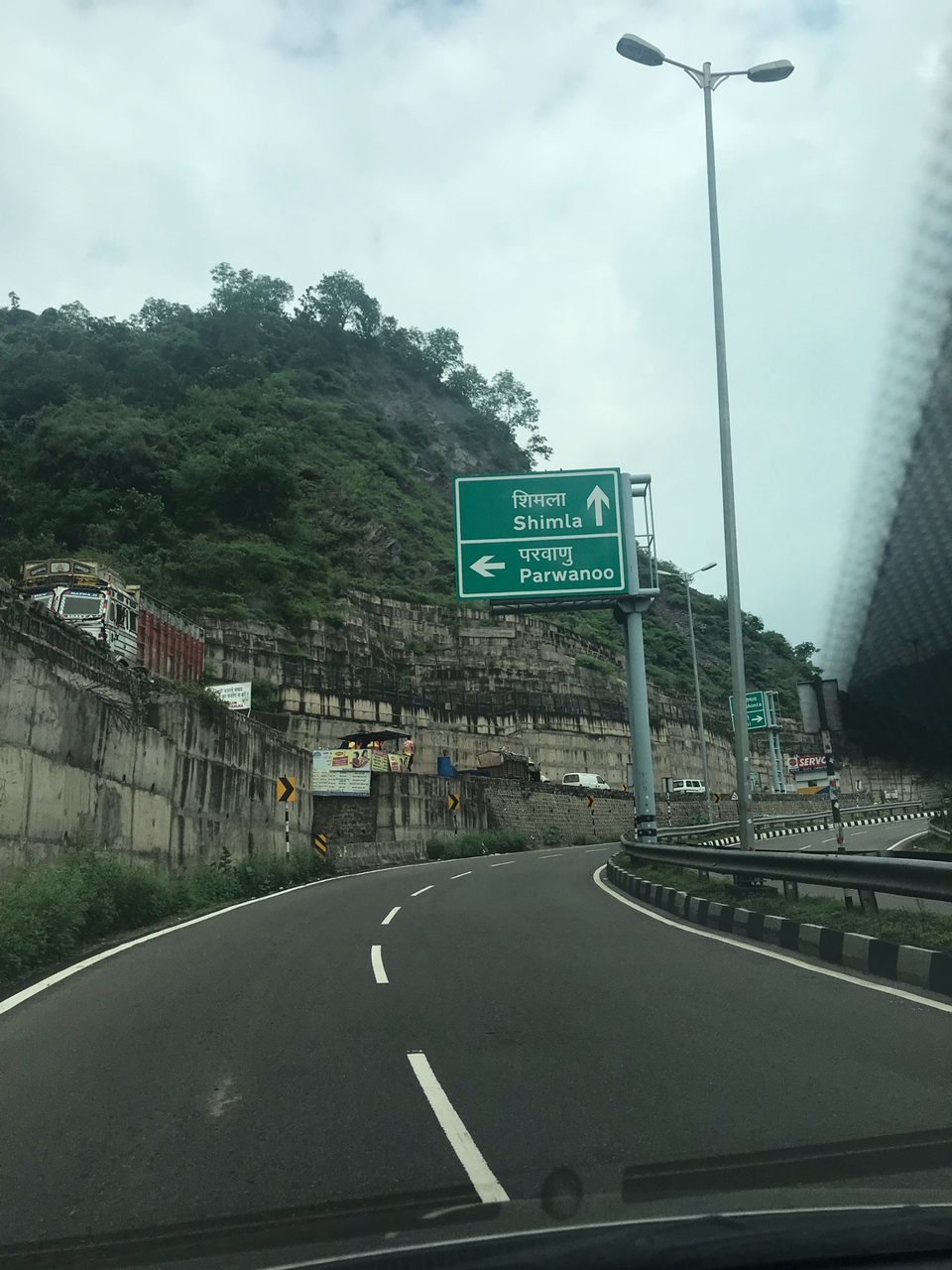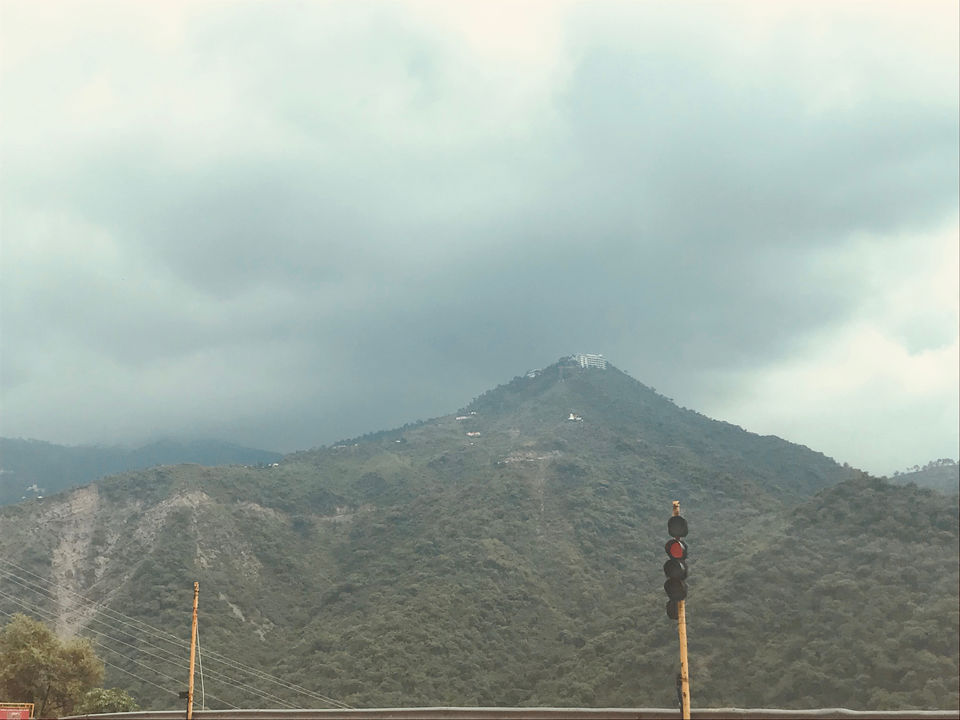 I was like.. Woaahhh!!!
In next 20 minutes, we reached this resort called timber trail where the cable car to the resort uphill (Moksha resorts and spa) was already booked.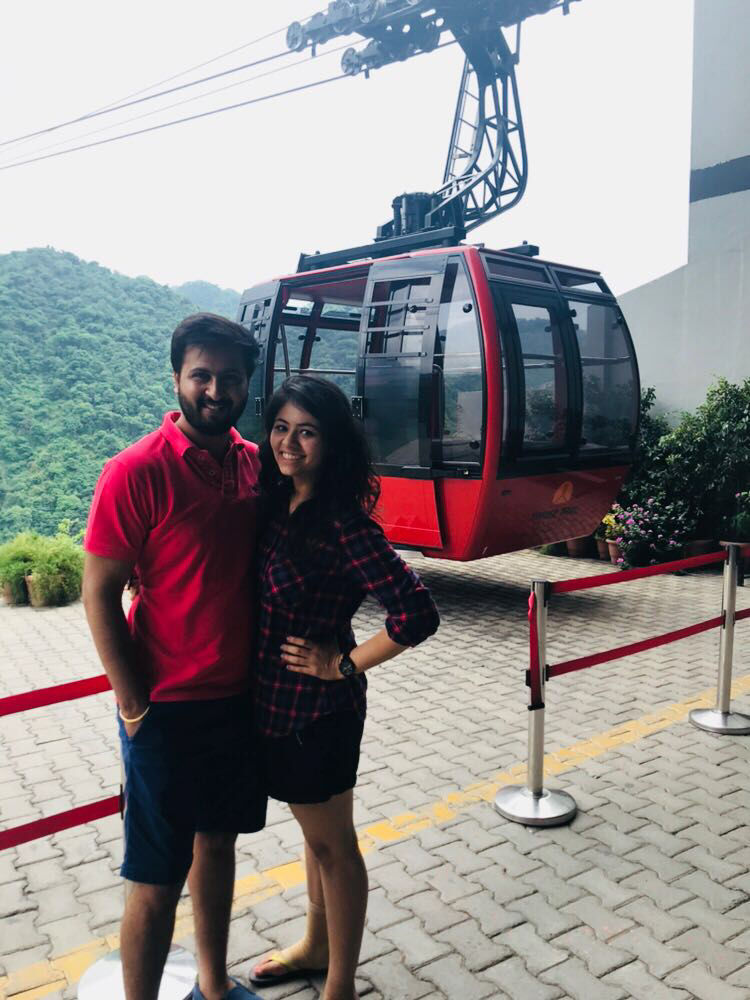 We sat in the cable car, the view was spectacular and within no time we reached this heavenly place called Moksha Resorts in Parwanoo!! I was amazed with the kind of beauty I saw there and for almost 10 minutes, couldn't believe that there could be something so heavenly..that too so close to delhi!!!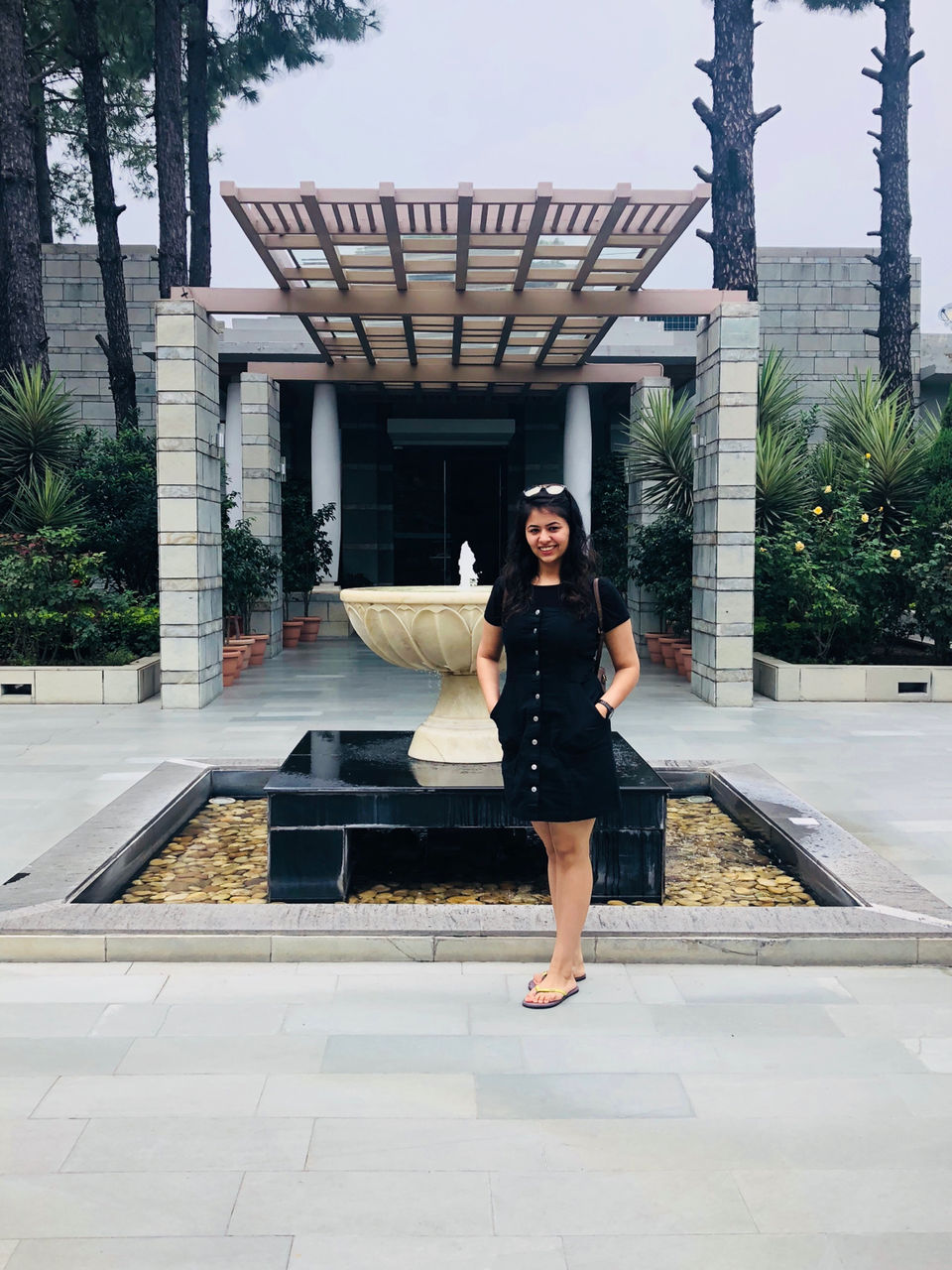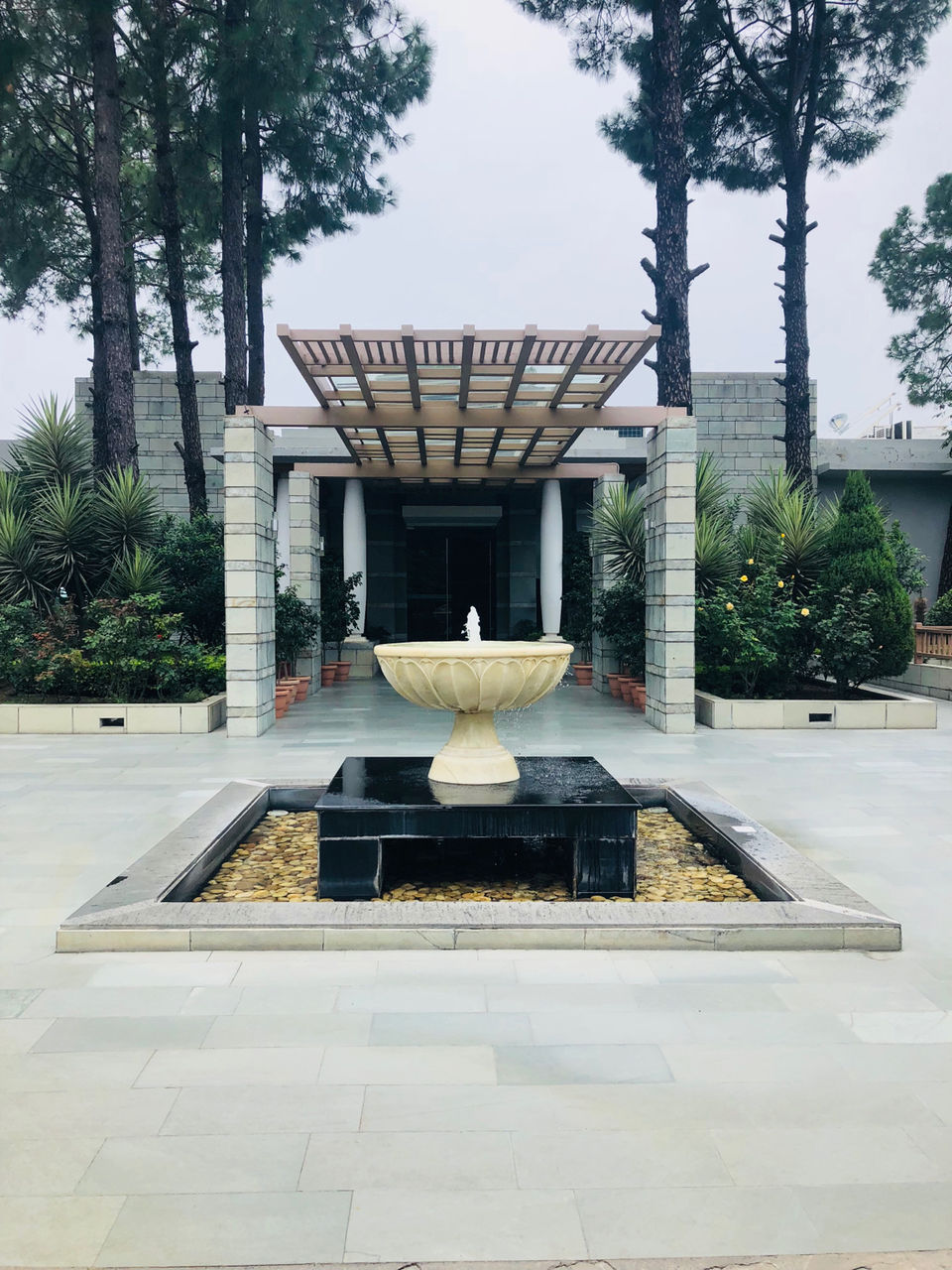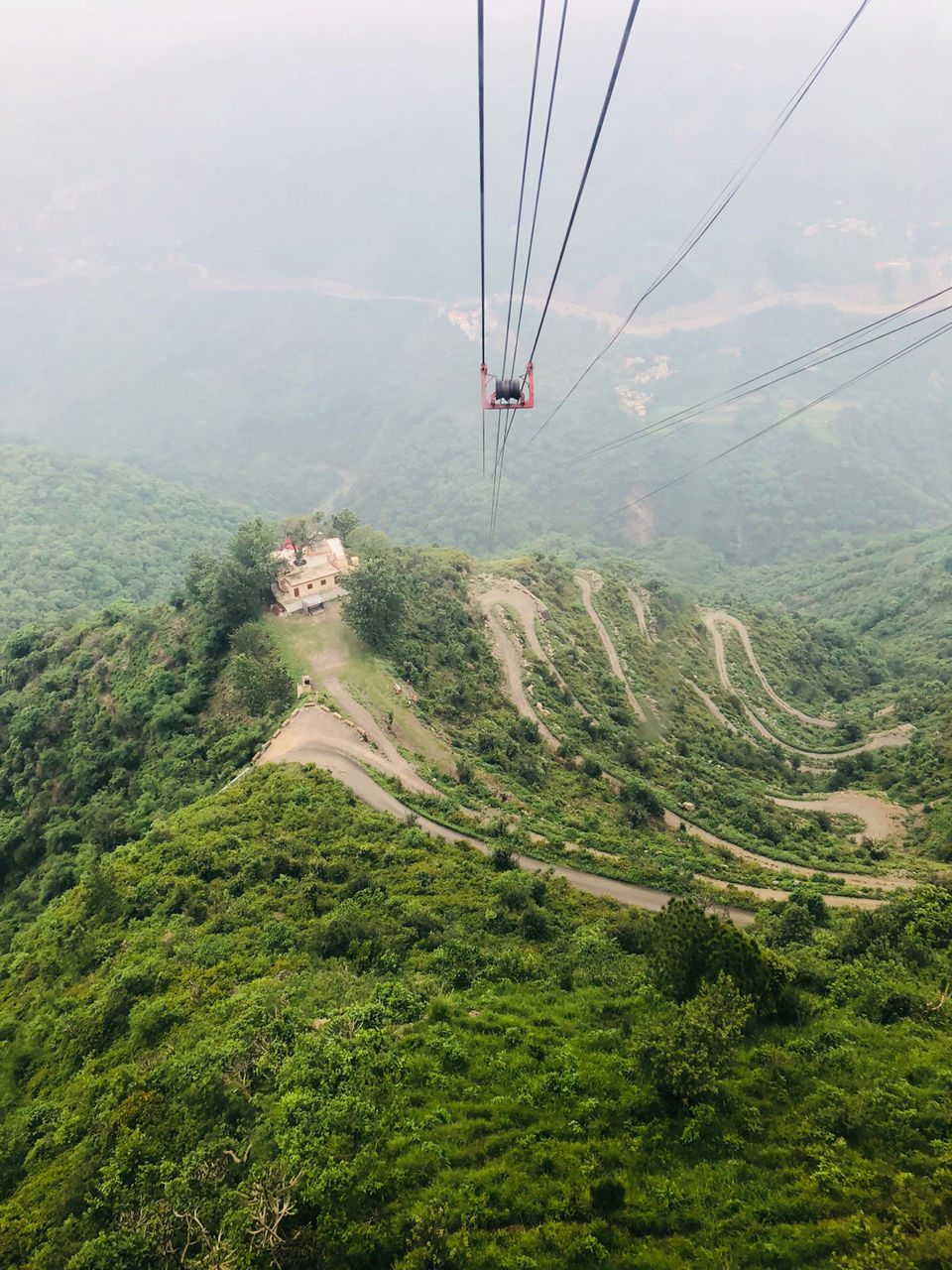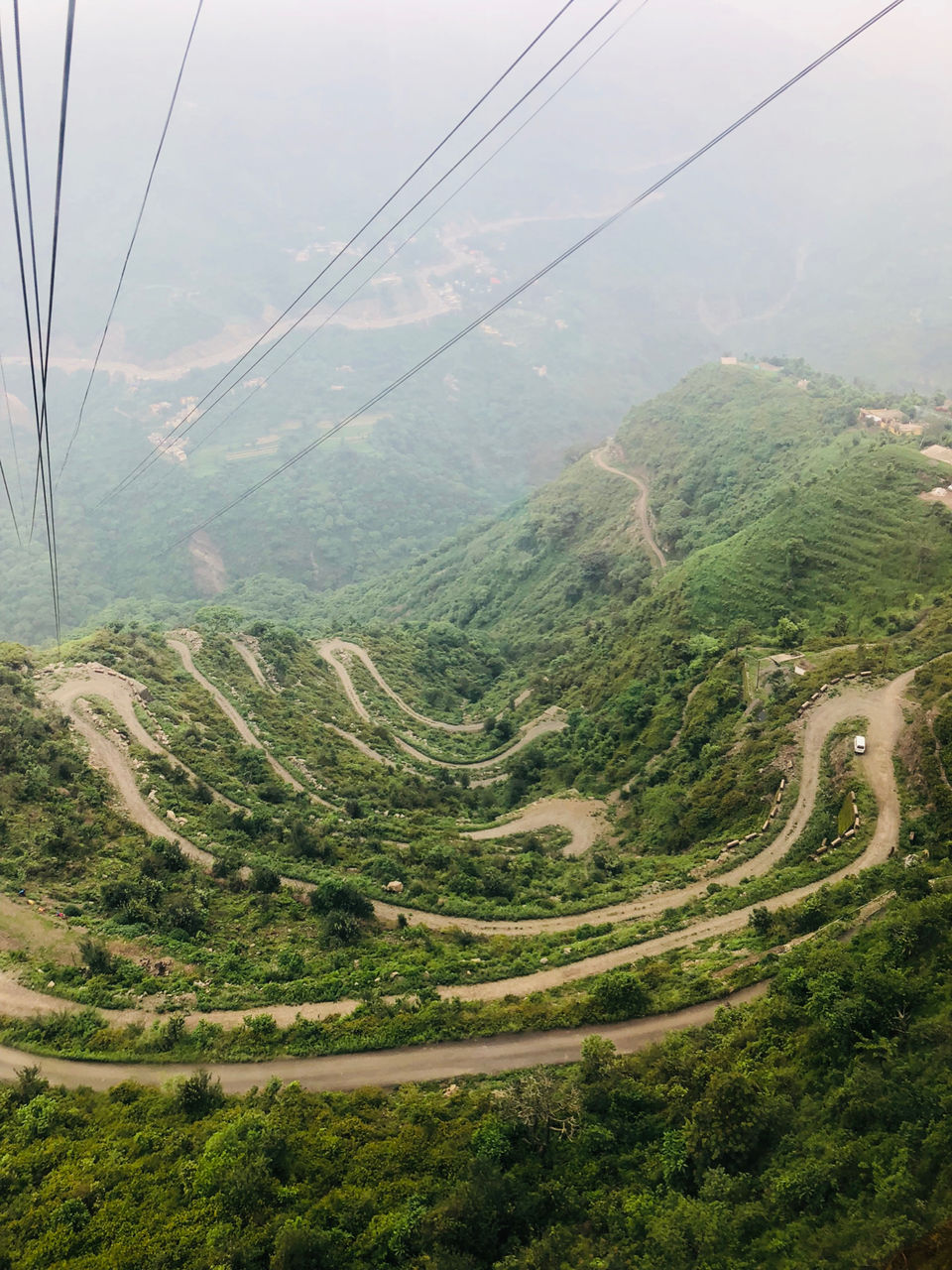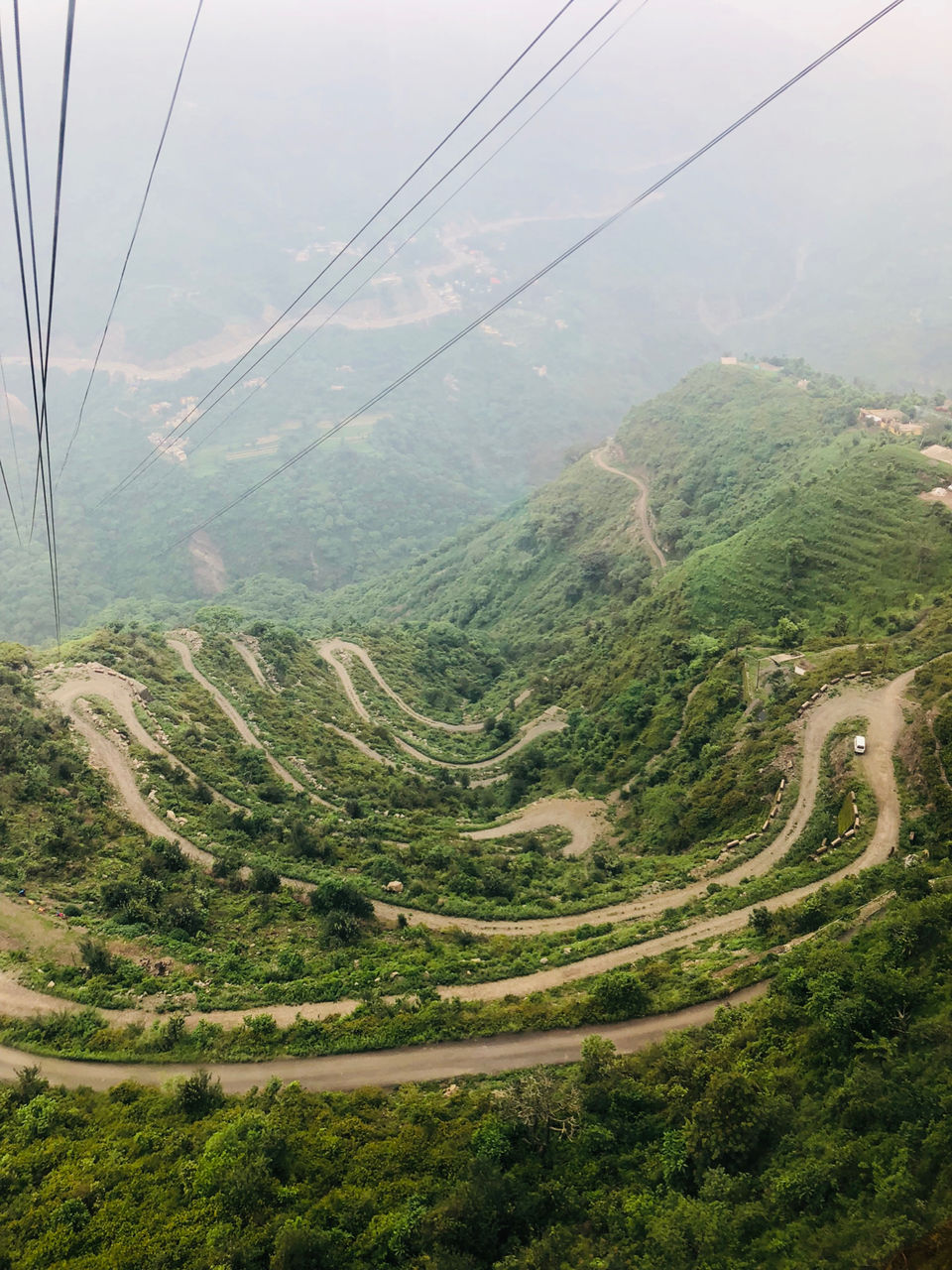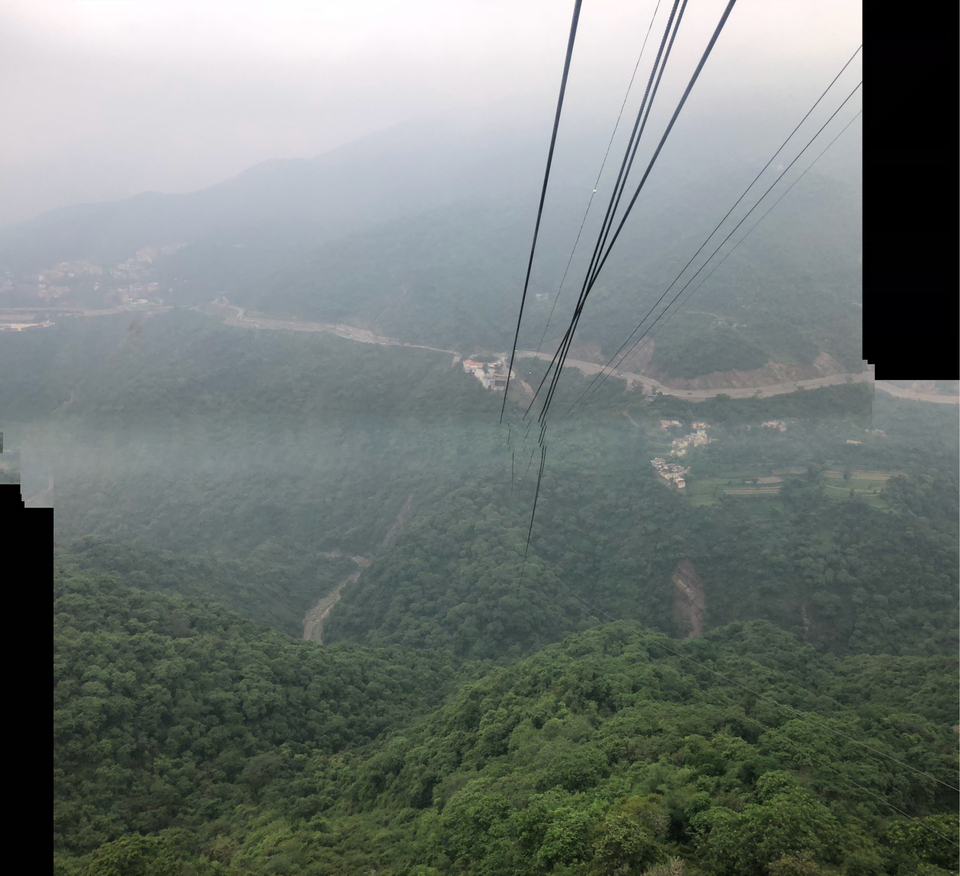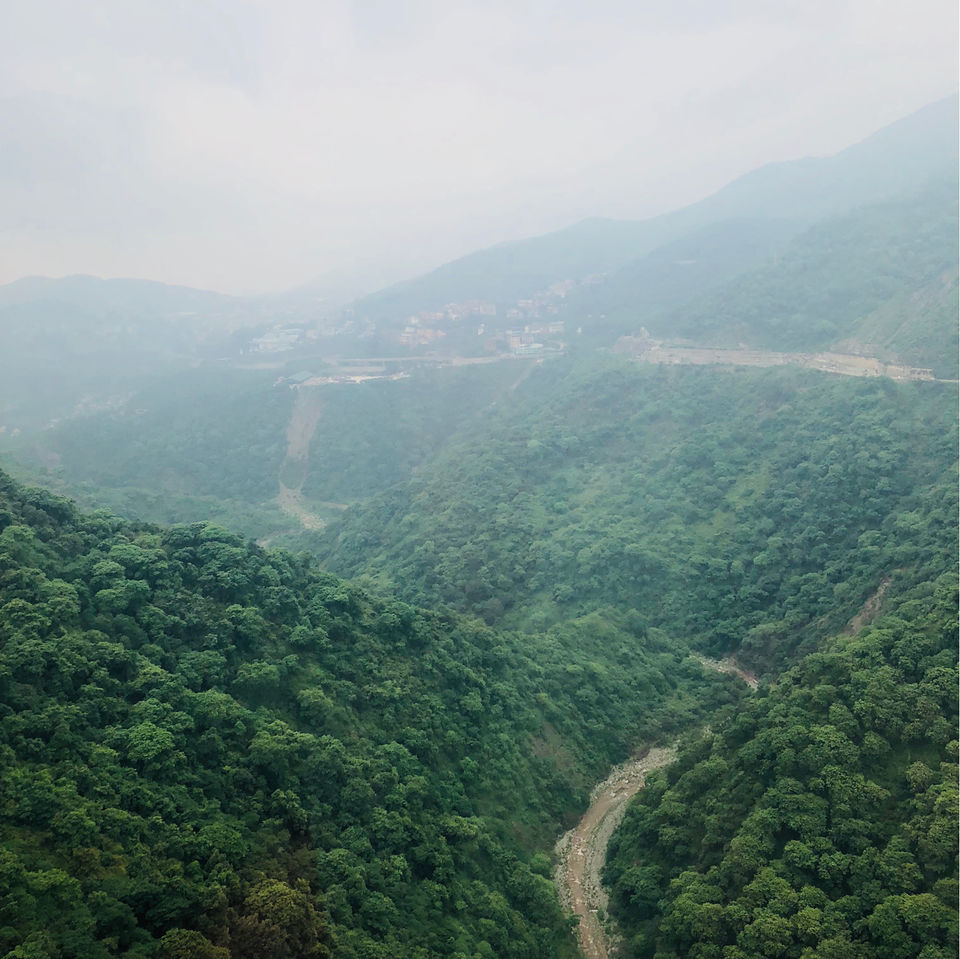 The entrance of the resort was so amazingly beautiful that anyone would fall in love with it. We took a stroll in the resort while going to our room and came across a breathtaking infinity pool, warm water jacuzzi and that too with a valley view! We could not control ourselves, went to our room so that we could jump in the pool and jacuzzi with a glass of beer asap :P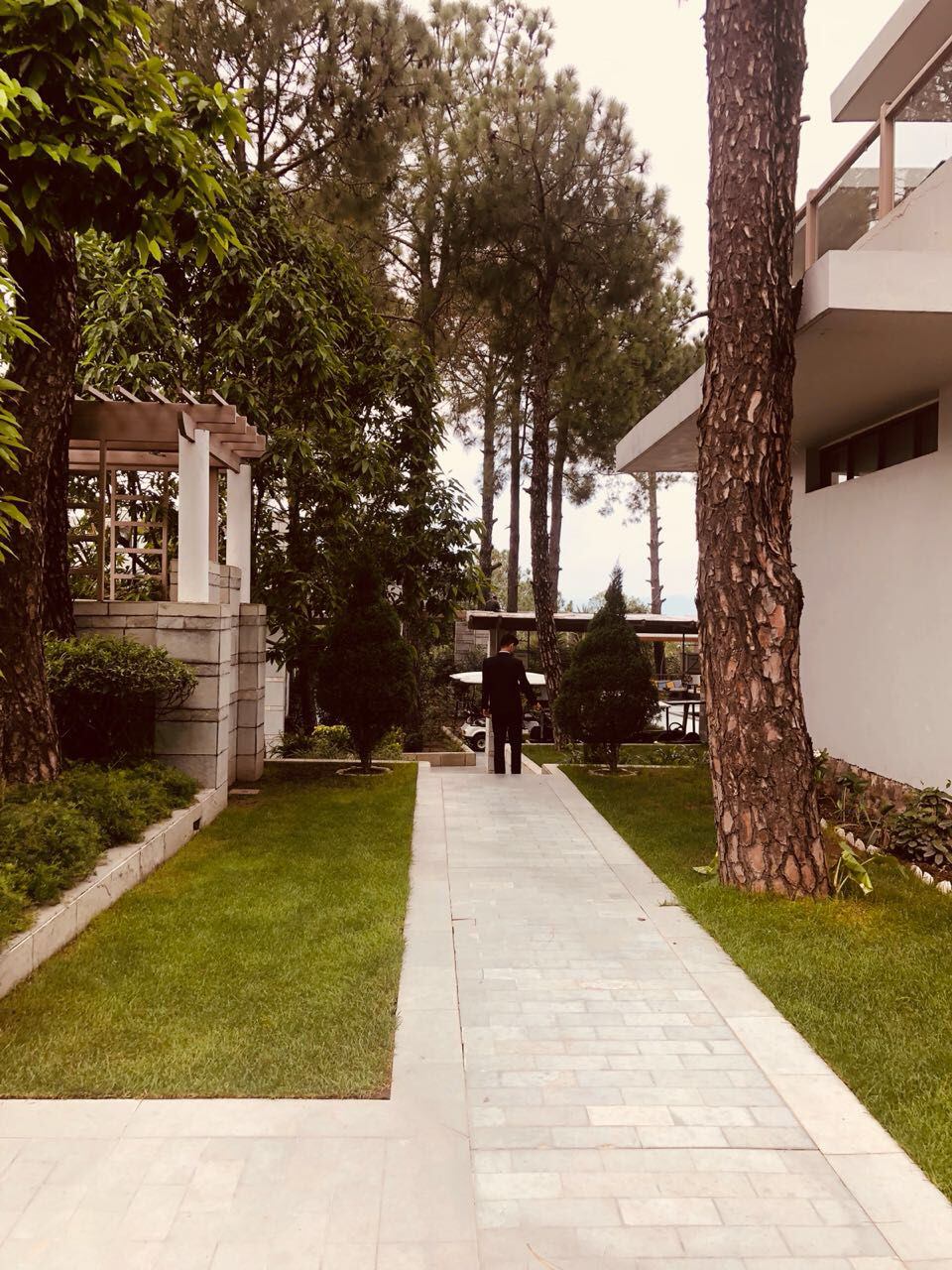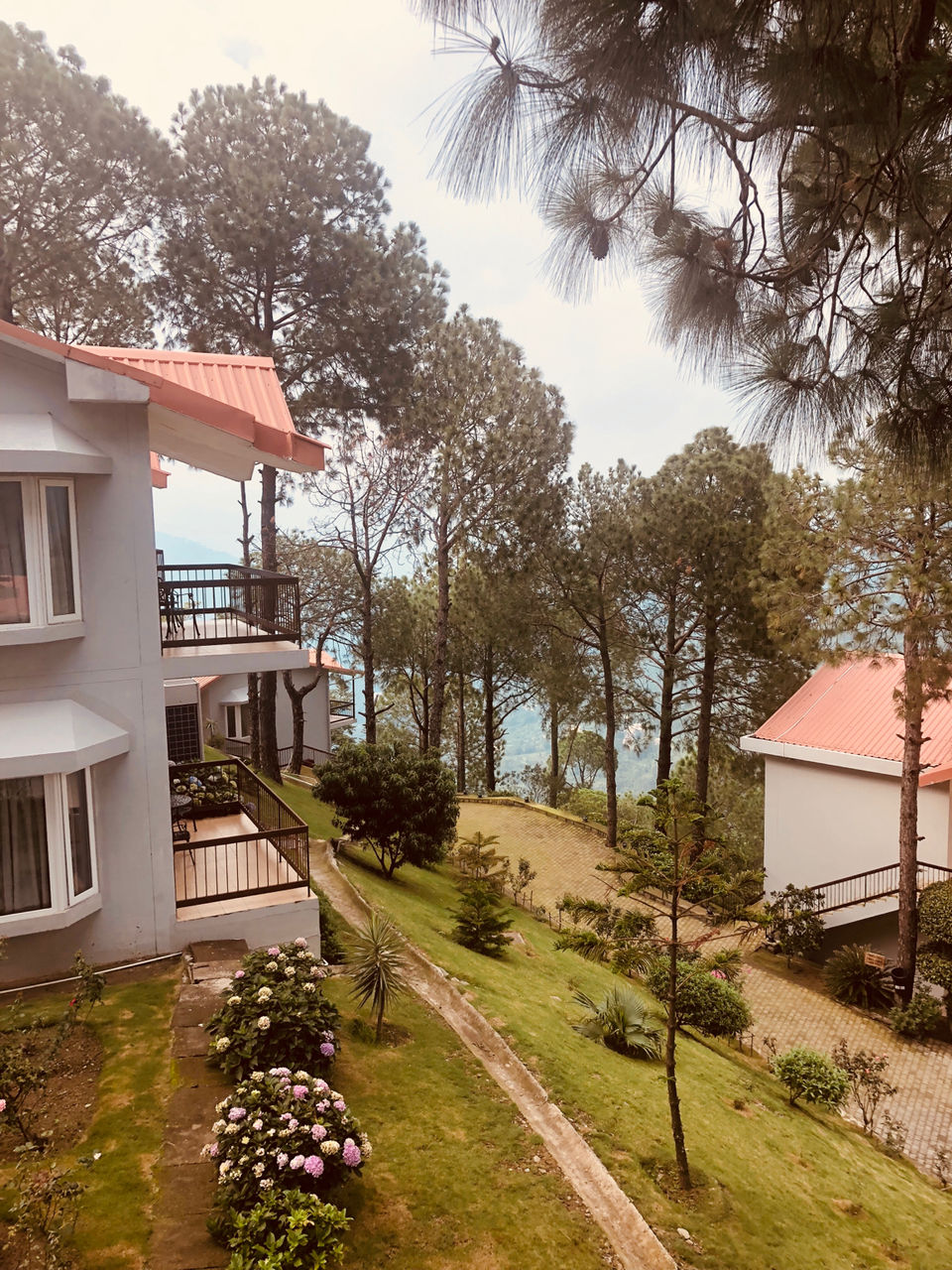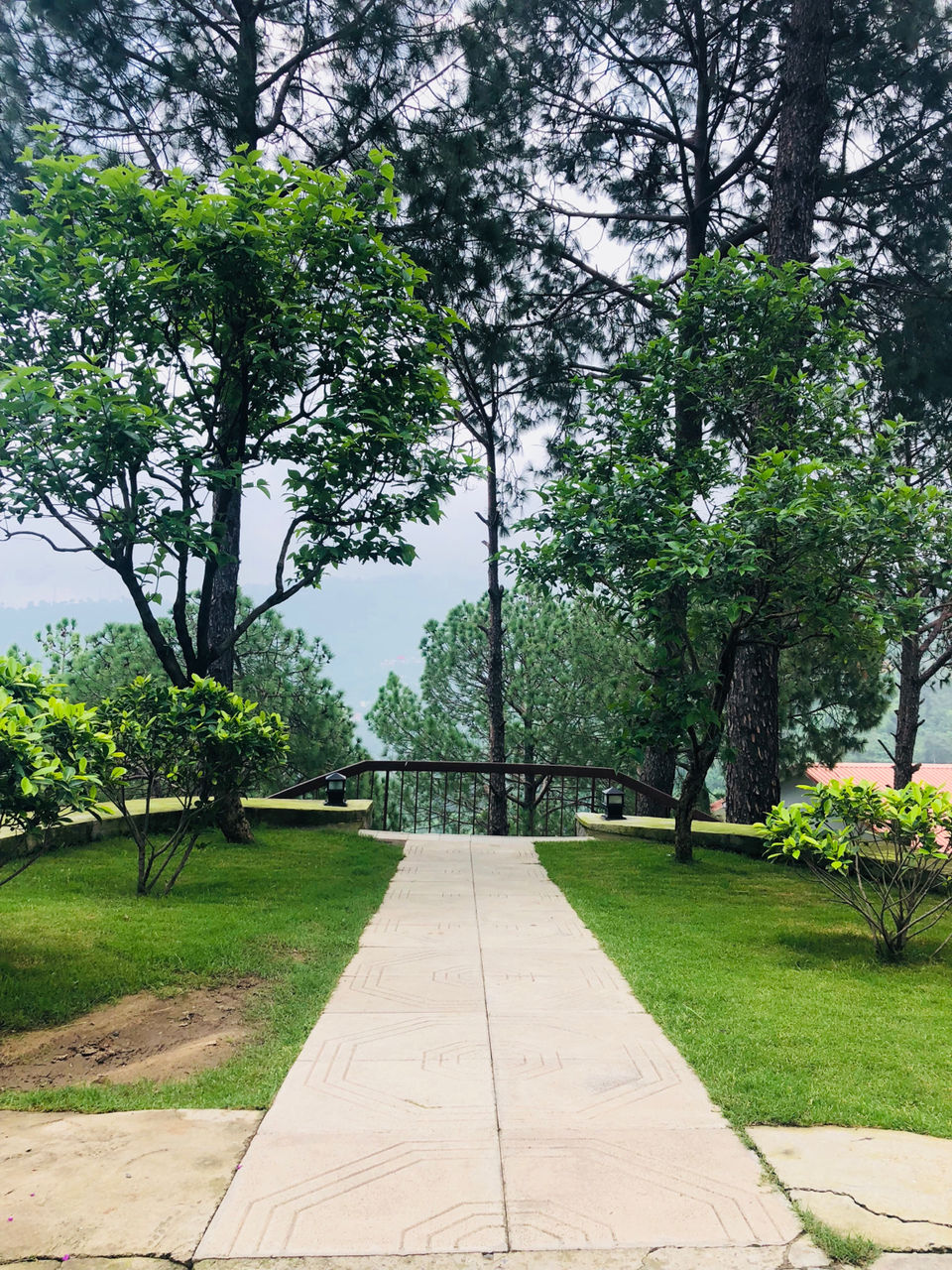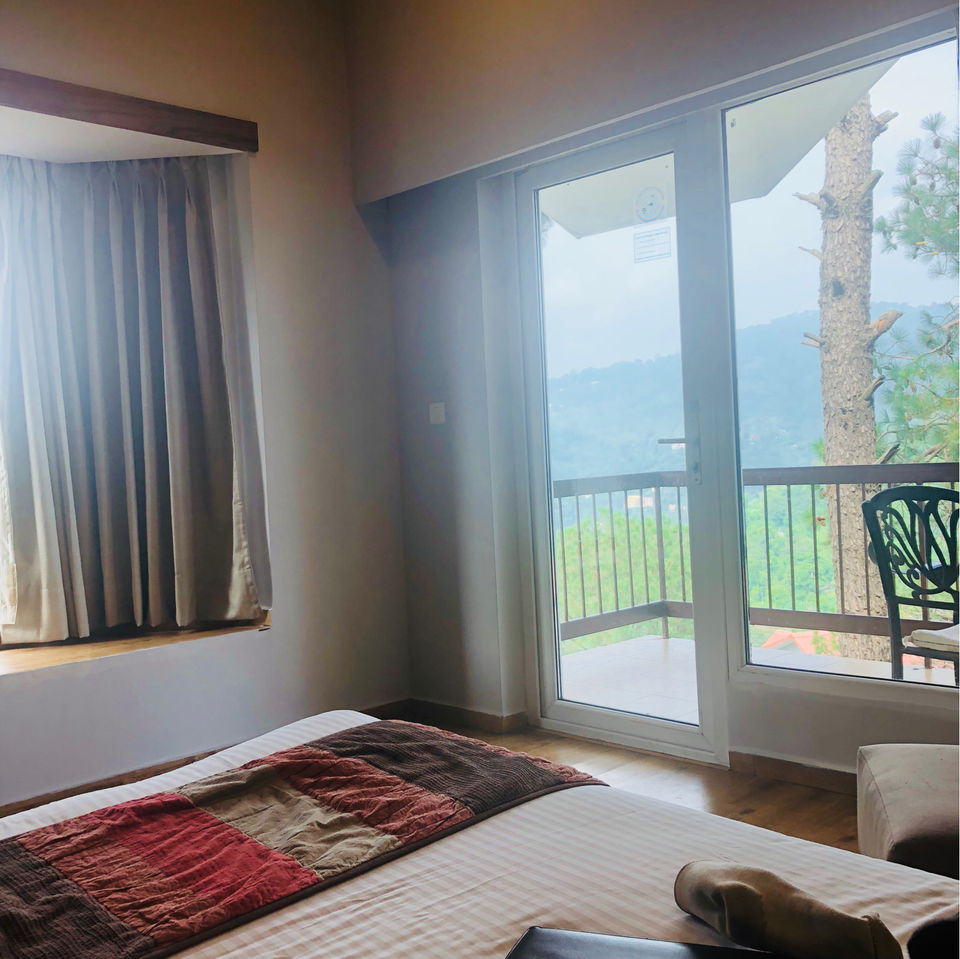 After resting for a while, we finally went to the pool and ordered our chilled beer. We were so excited and happy to be at this place which was probably the best property we've ever been to! The hospitality was a league apart! Every one was so polite and helpful there.
It was the sunset time and we jumped into the warm water jacuzzi with massager which was at almost the edge of the resort. Never had we felt that relaxed in ages!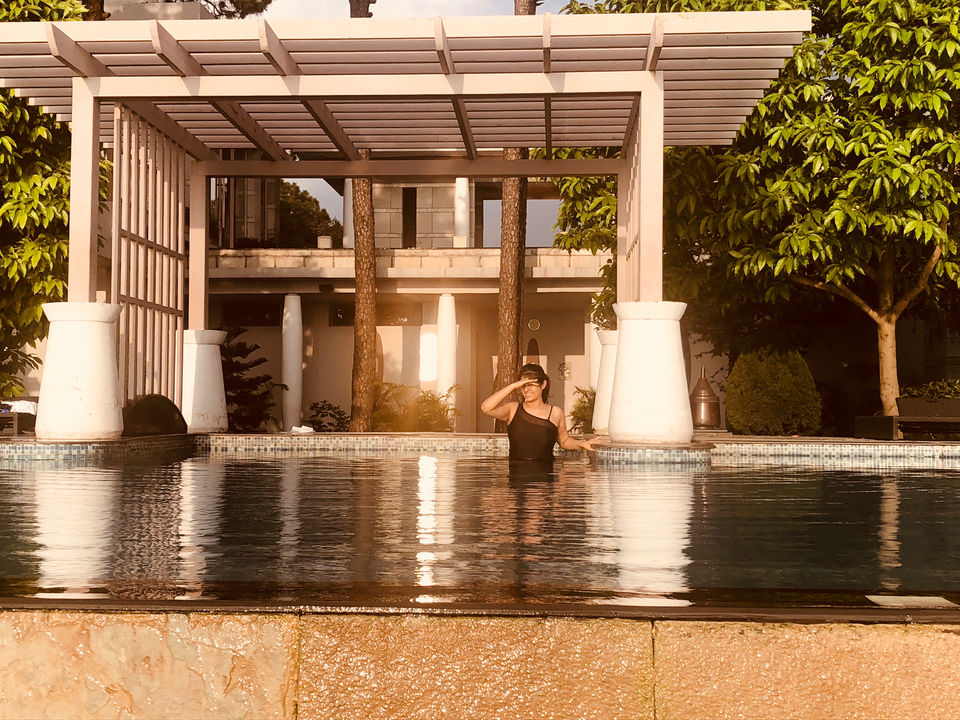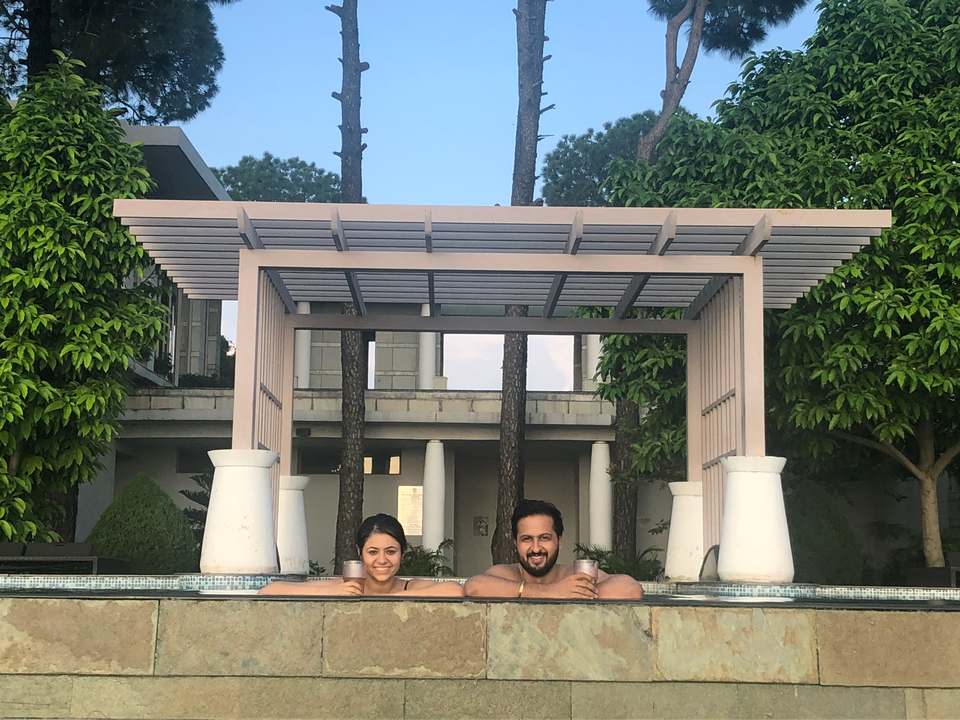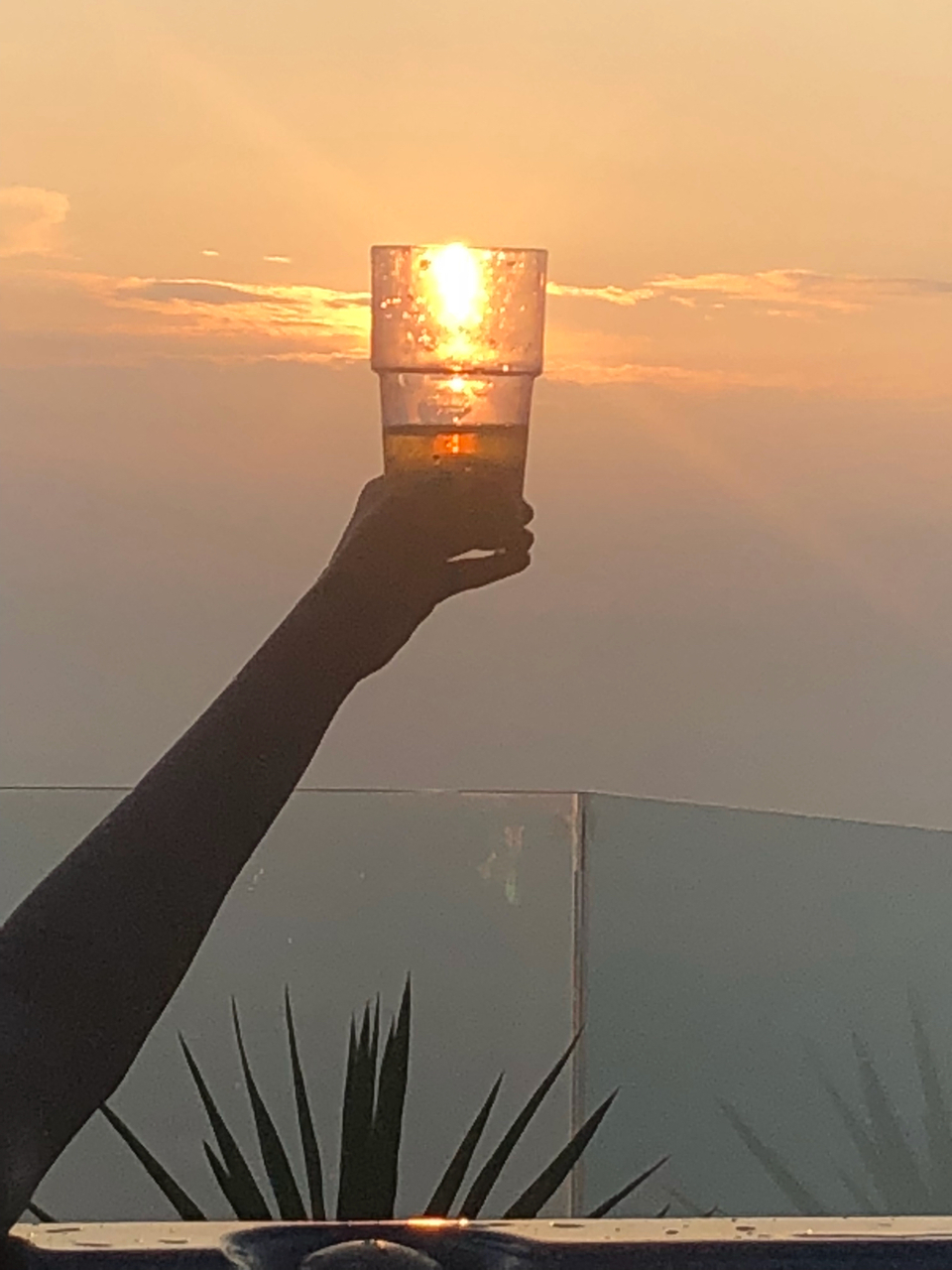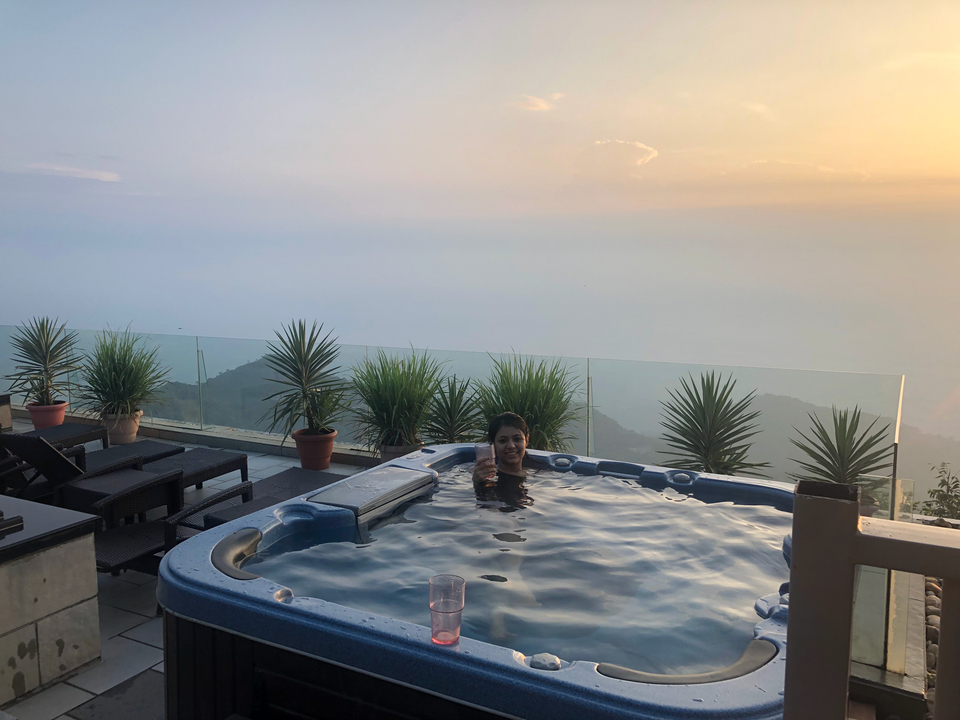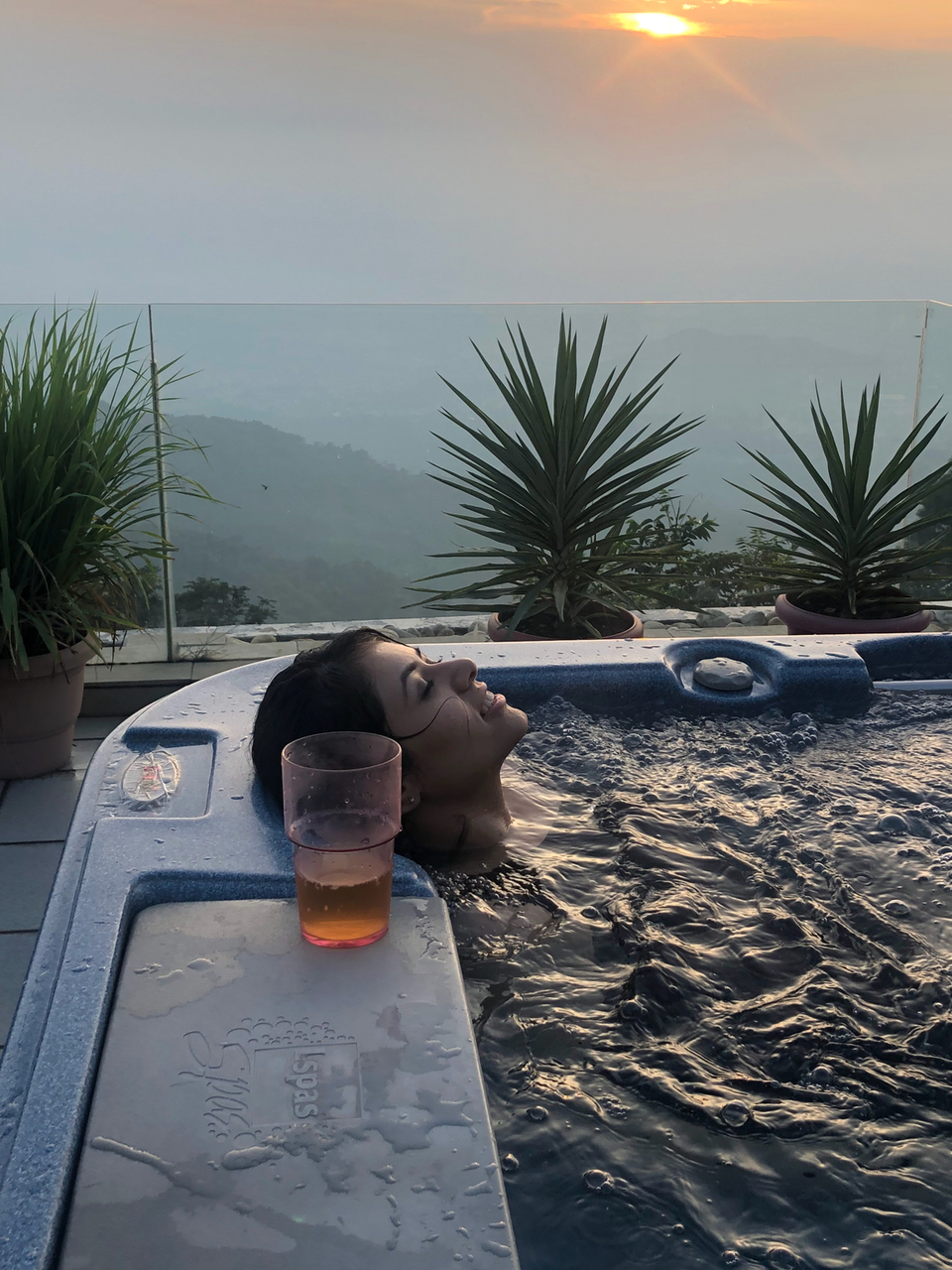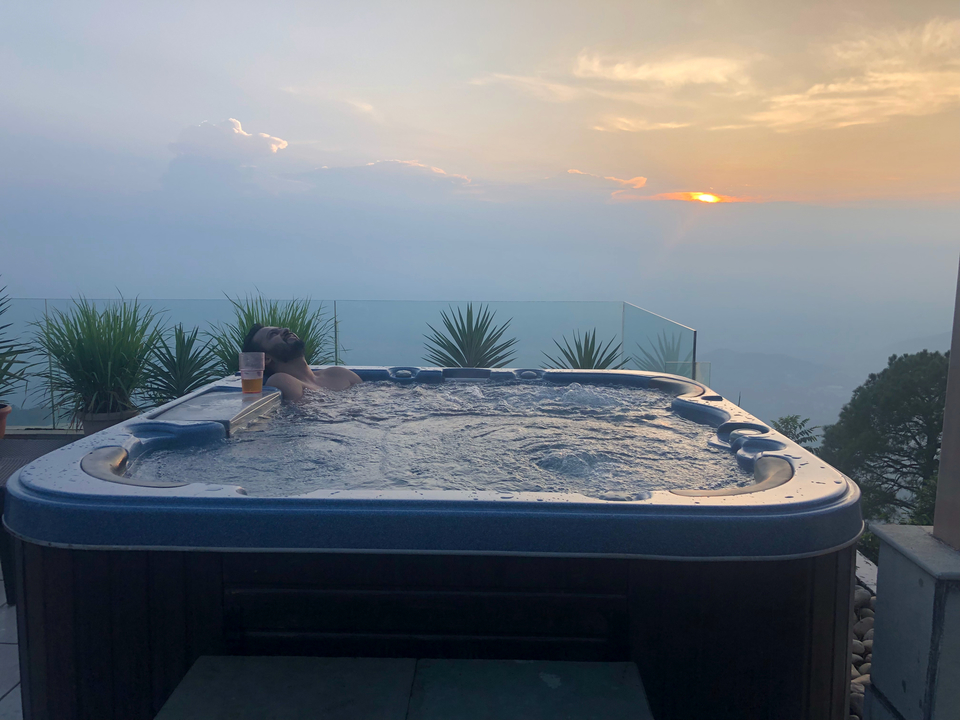 We sat in the jacuzzi for almost 1.5hours!
After going back to the room, we ordered Chicken Biryani which was delivered in 25 minutes and was very tasty.
Rested for a while and went for dinner. Thankfully, it wasn't crowded and we got a beautiful seat at the edge.. It was more of a romantic dinner date with soothing music playing in the background, a breathtaking view full of glittering lights and a sky full of stars!
I was feeling so damn lucky and before my birthday only, i got a feeling of this being the best birthday ever!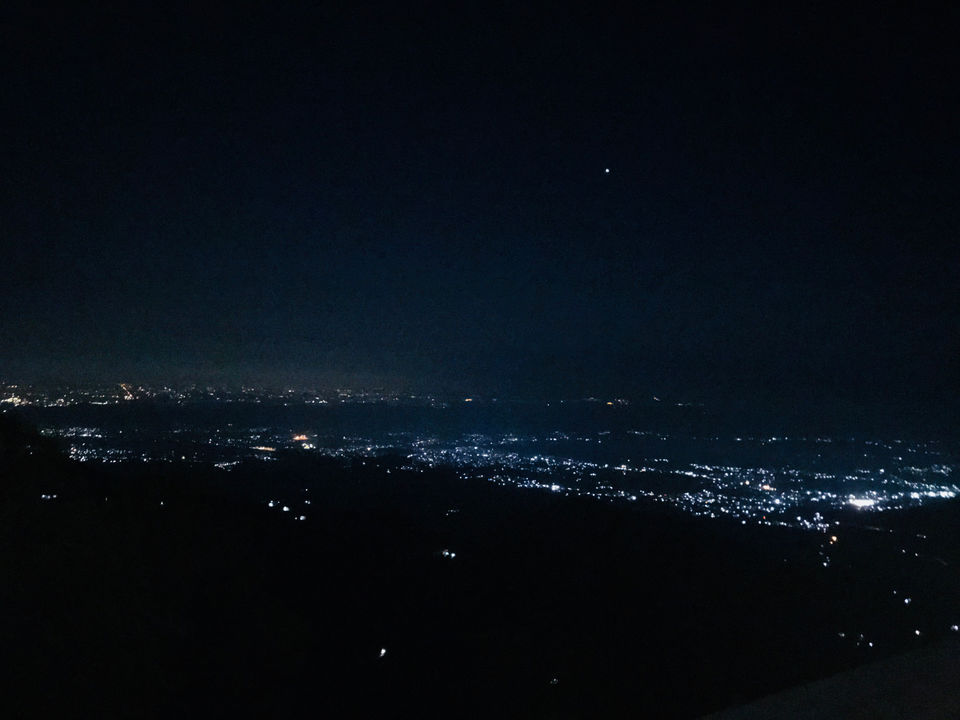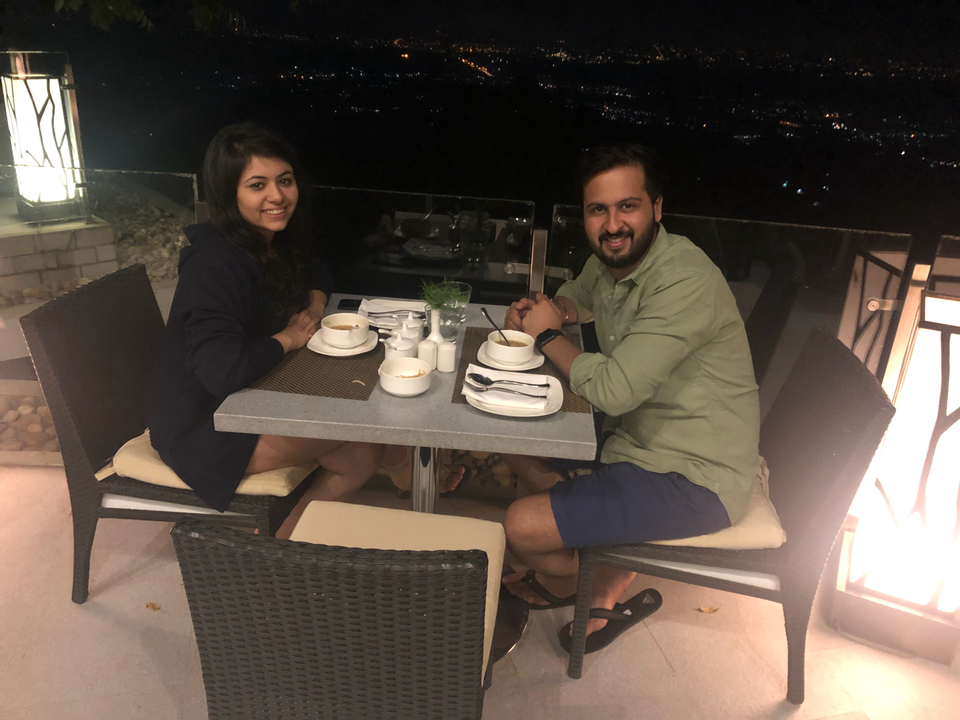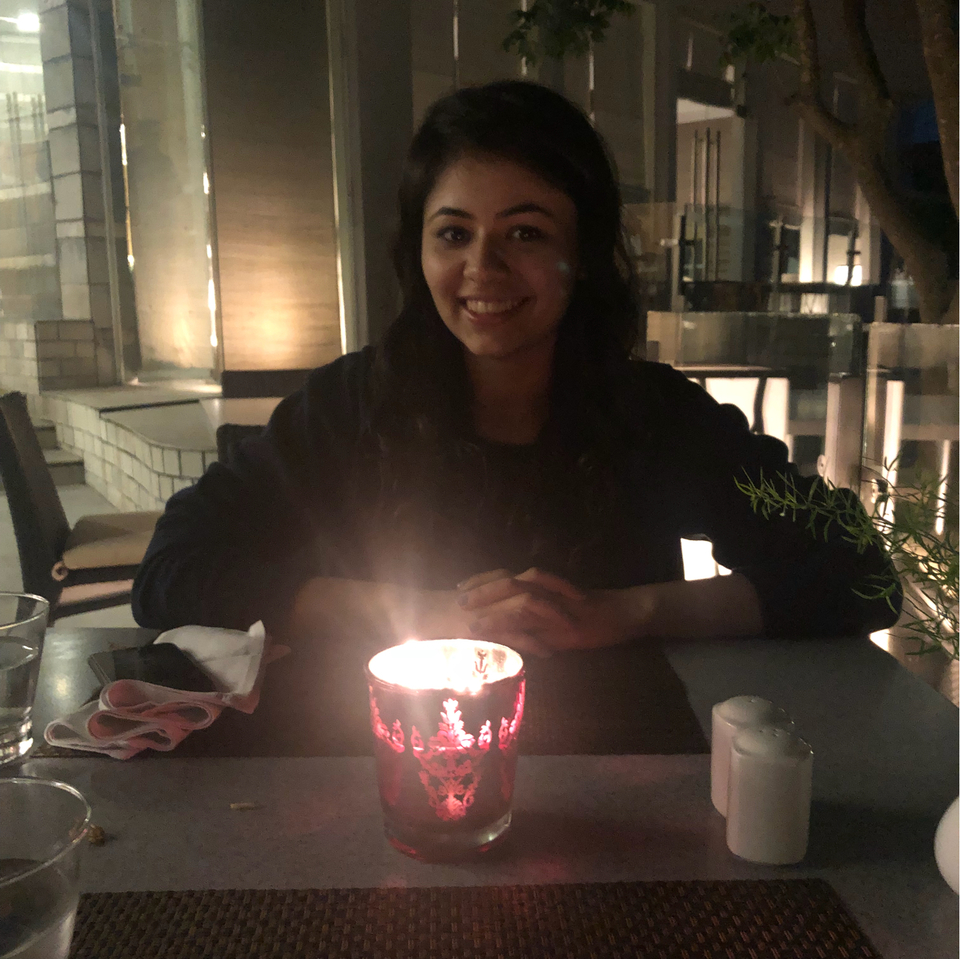 After having our dinner, headed back to the room and it was already 12..
So yes, it was my birthday and we cut the cake (extremely soft and delicious) and slept off!
In the morning, we went for the breakfast (by the valley view)which was again, beyond expectations!
Now was the toughest time, to leave this dreamy place and go back to reality. We checked out at 12 and left back for Delhi.
I have never had such beautiful experience in my life where everything was so damn beautiful as if it was straight from the dreams!
I would suggest each and everyone of you to go and experience this heaven if you have two days :)
P.S: It was the best birthday ever, all thanks to my amazing husband. Yes, I am lucky ;)
Touchwood ☺️