Being the Union Territory of India, this place is most liked by the people. Many Leh lovers plan a trip here at least once a year. Leh has a history related to Kargil that brings curiosity among people to visit it. This is one of the best tourist places because of the scenic beauty. The best road trips are done with a bike here. You can visit the tourist attractions while capturing memories by taking pictures.
We have a list of some places that you can visit. In Leh Ladakh –
Pangong Tso Lake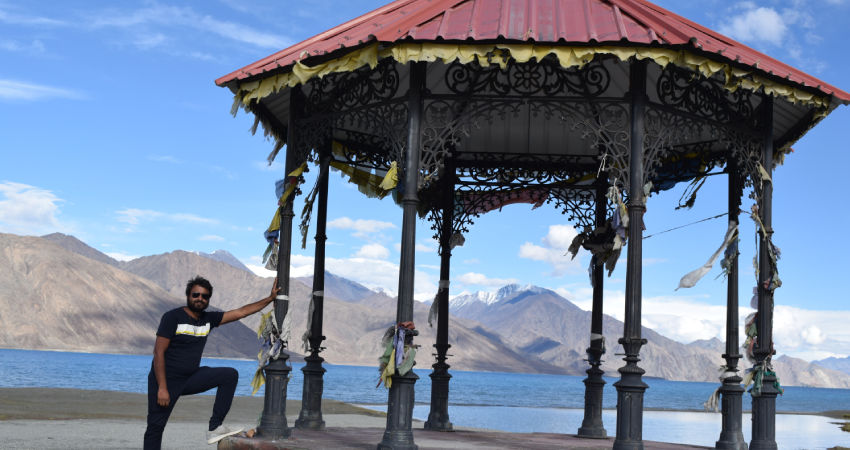 The lake gives you a surprising view of nature when you reach this destination. It is located at a height of 4,350m approximately. We are sure that we would want to visit this world's highest saltwater lake. But we would like to tell you that you will get tired of adoring nature here or clicking a lot of pictures. Another lake to visit is Tso Moriri lake which is also known as a mountain lake. It magnetizes tourists to view migratory birds and wildlife. Local people extract salt from this lake.
Thiksey Monastery
It is located on the hill top and is the largest monastery in Central Ladakh. The architecture is designed on the hill slope that appears symmetric from the distinguished way. Visit the monastery during the day time and you will feel on the top of the world. You should also visit Diskit Monastery which is 350 year old and is situated in the Diskit village distance is 114 km from Leh Ladakh that you can cross by car also. This is the biggest and the oldest monastery.
Khardung-la Pass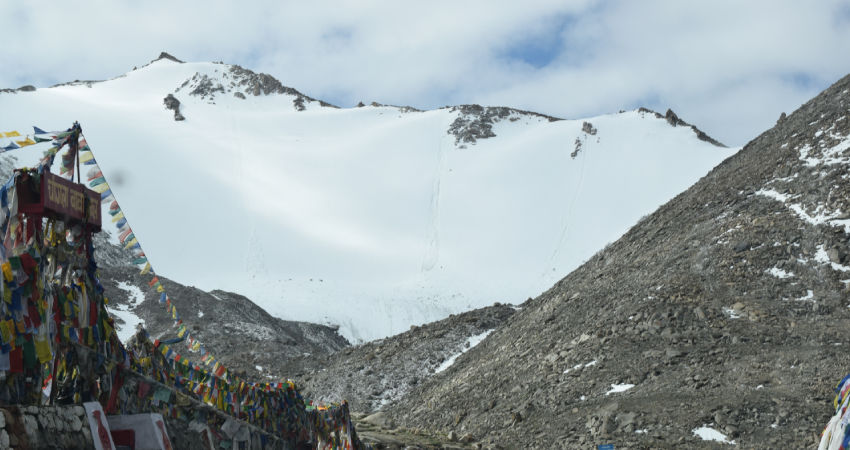 This is the world's highest pass where you can view the snow-covered mountains. The view is a must-watch from this beautiful pass. The distance from Leh to such a wonderful place is about 40 kms at which you experience an elevation climb of 6500 feet. This pass can be your best road trip by car if you want or with any other transport.
Markha Valley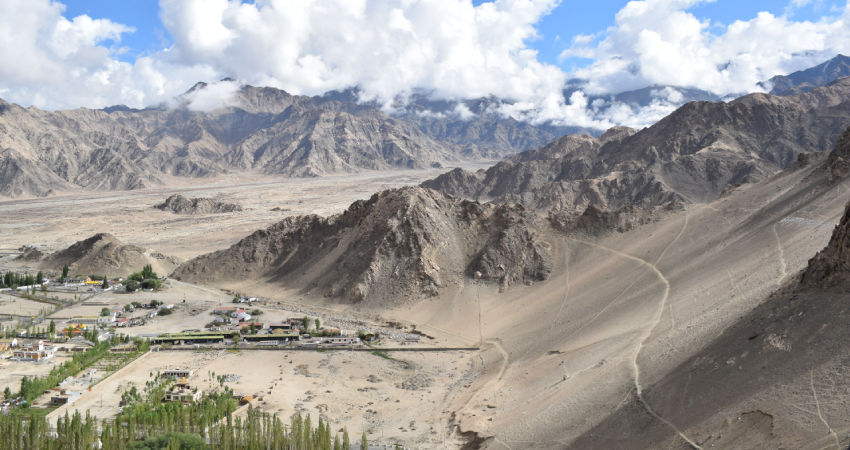 The valley is famous for its panoramic views. It has small villages. Good place for trekking. Zanskar and Leh region of Ladakh. The best season to visit here is mid-June to september. It is the most popular track region. This can be your best road trip from Leh. You can also visit Nubra Valley which is also known as Dumra and is the historical region of Ladakh. The meaning of Dumra is "valley of flowers". Tourists travel here for Scenic vistas and orchards.
Hemis National Park
The park is situated east of Ladakh district and is known as the largest national park. 16 species of mammals and 73 species of birds are seen here. Camping and trekking are the activities that you can perform here.
Shanti Stupa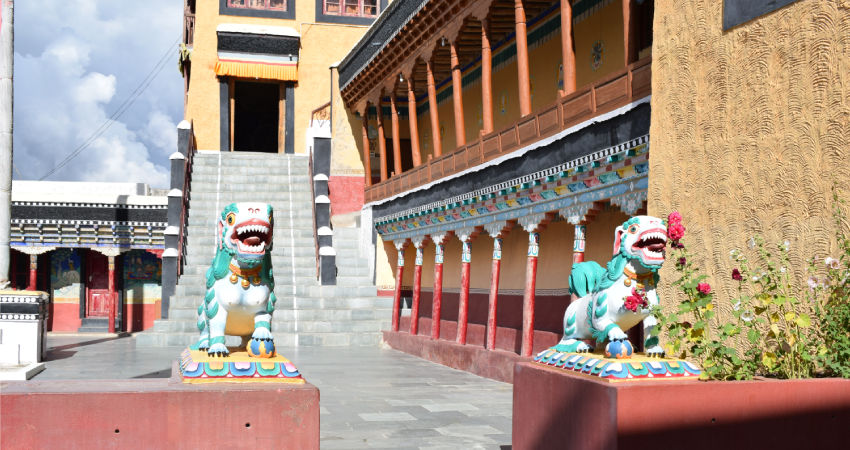 It was made by the orders of the Dalai Lama. It is located on Changspa road. Situated at a distance of 5 km from Leh near to the Leh Palace. The Stupa was constructed in 1991 by Japanese Buddhist Bhikshu, Gyomyo Nakamura. This is also a part of the Peace Pagoda mission. You can go to Namgyal Tsemo Gompa which is also a Buddhist monastery.
Royal Leh Palace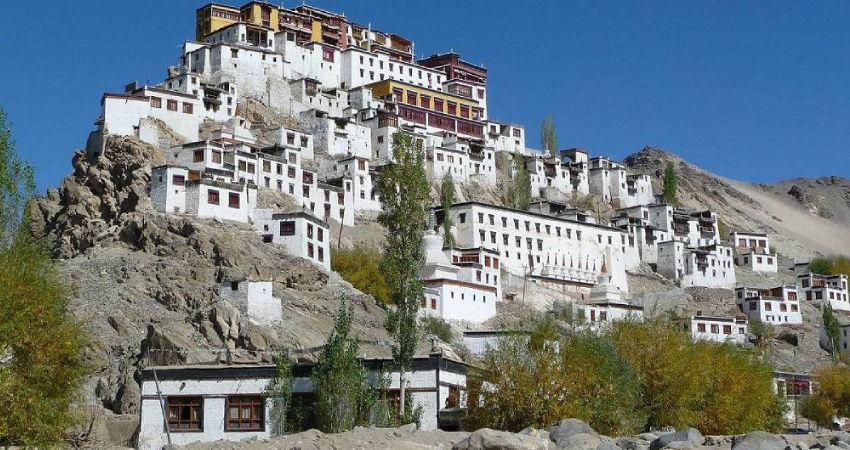 One of the best road trips in India from Leh is to this place. You can take a great view of the Indian Himalayas from the Leh Palace. It was built in 1600 by Sengge Namgyal. The palace is now the administrative office of the Archaeological Conservation Organisation. This is maintained by the Indian Government.
Magnetic Hill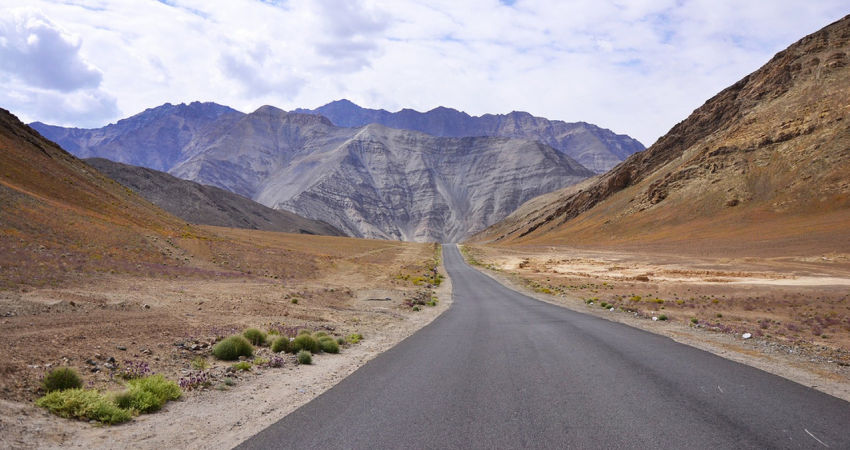 According to this, the hill does not really have a magnetic force but it just creates an optical illusion of sorts so that the road, which actually goes downhill, seems as if it goes uphill. Therefore, when you see the vehicle going upslope, it is actually the opposite and does not defy the laws of nature.
Alchi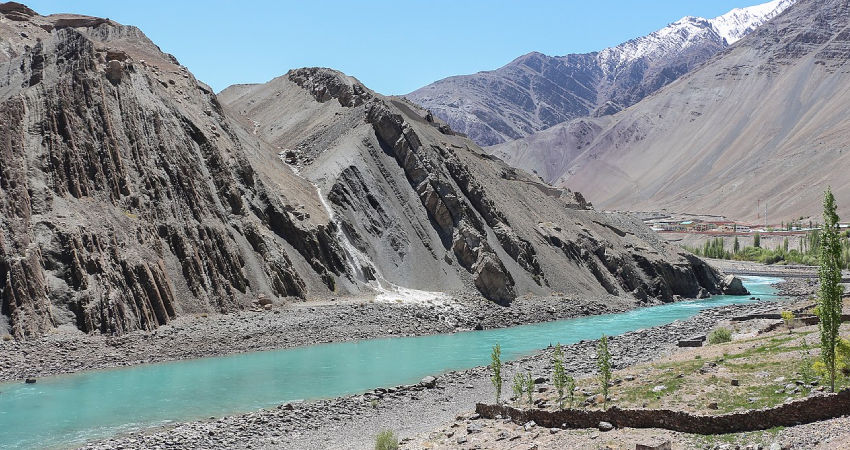 The prime road trip in India from Leh is to Alchi which is a low land village, situated on the banks of the Indus river. Peaceful, if you want to experience mindfulness by visiting this place.
Zanskar Valley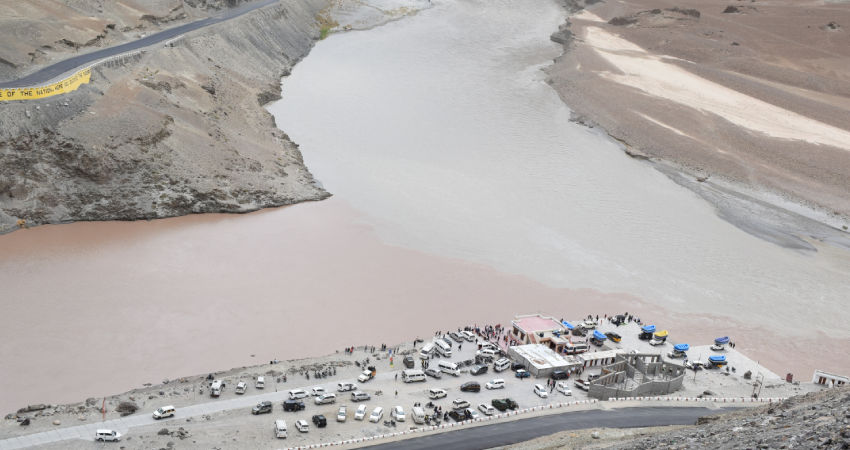 The valley is famous for its mountains and landscape. This is an awesome place to visit outside Leh Ladakh because the climate is favorable here.
Conclusion
Surely, you will find peace by visiting such great places in Leh Ladakh. You can even perform trekking in one of the regions like Chadar Trek. This place is supreme for the people who love trekking. Hope you will enjoy our suggested places. And you can follow and like my instagram page ghumanechalo