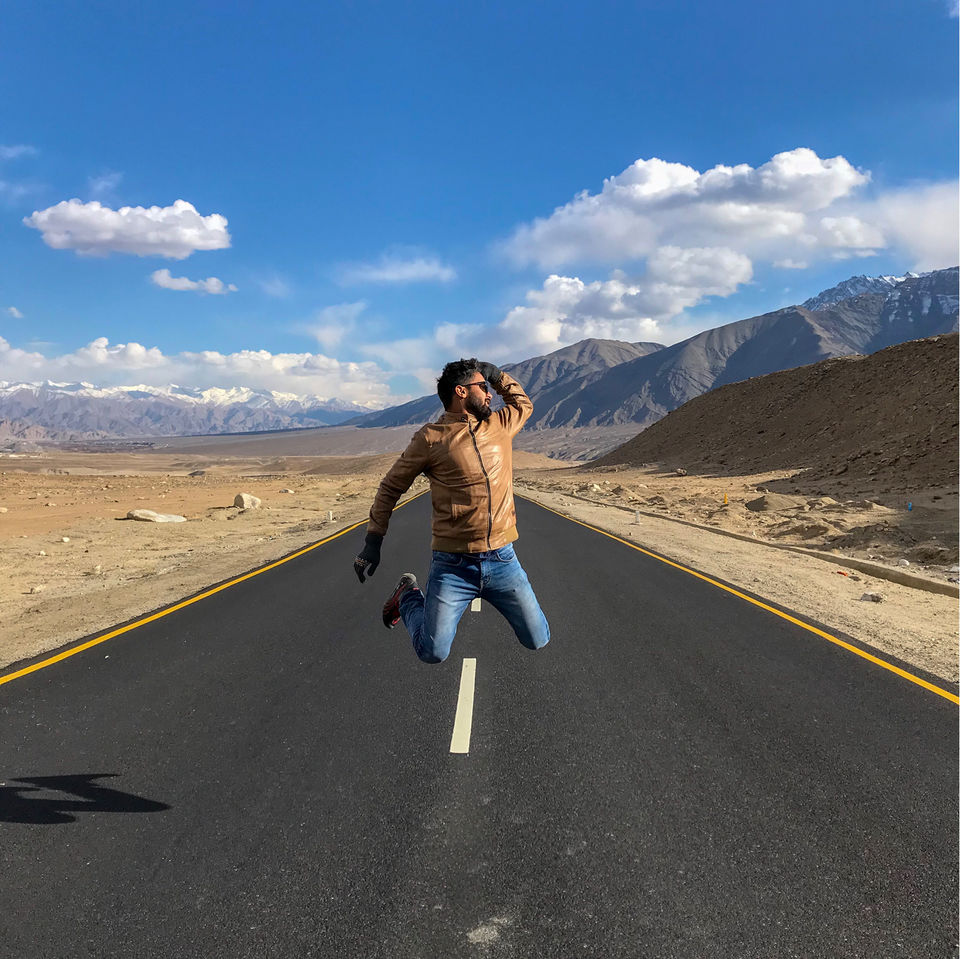 "Wherever you go becomes a part of you somehow."
The above quote by Anita Desai, became part of my travelling life somehow.
And here I am, trying to put down that part of me in words by telling you about my trip to the great Ladakh.
We reached IGI airport at dawn 5.30. A group of four friends looking for meadows, beautiful landscape in an unknown place of which we only read about and for some adventure, of course. Yes, we had a flight for Ladakh. Leh-Ladakh is a single word description for exotic destination, mountain treks, picturesque beauty and a mixture of unique culture and many ethnic groups, predominantly Tibetans, Monpas and Dards.
This is a place that is not to be described but felt.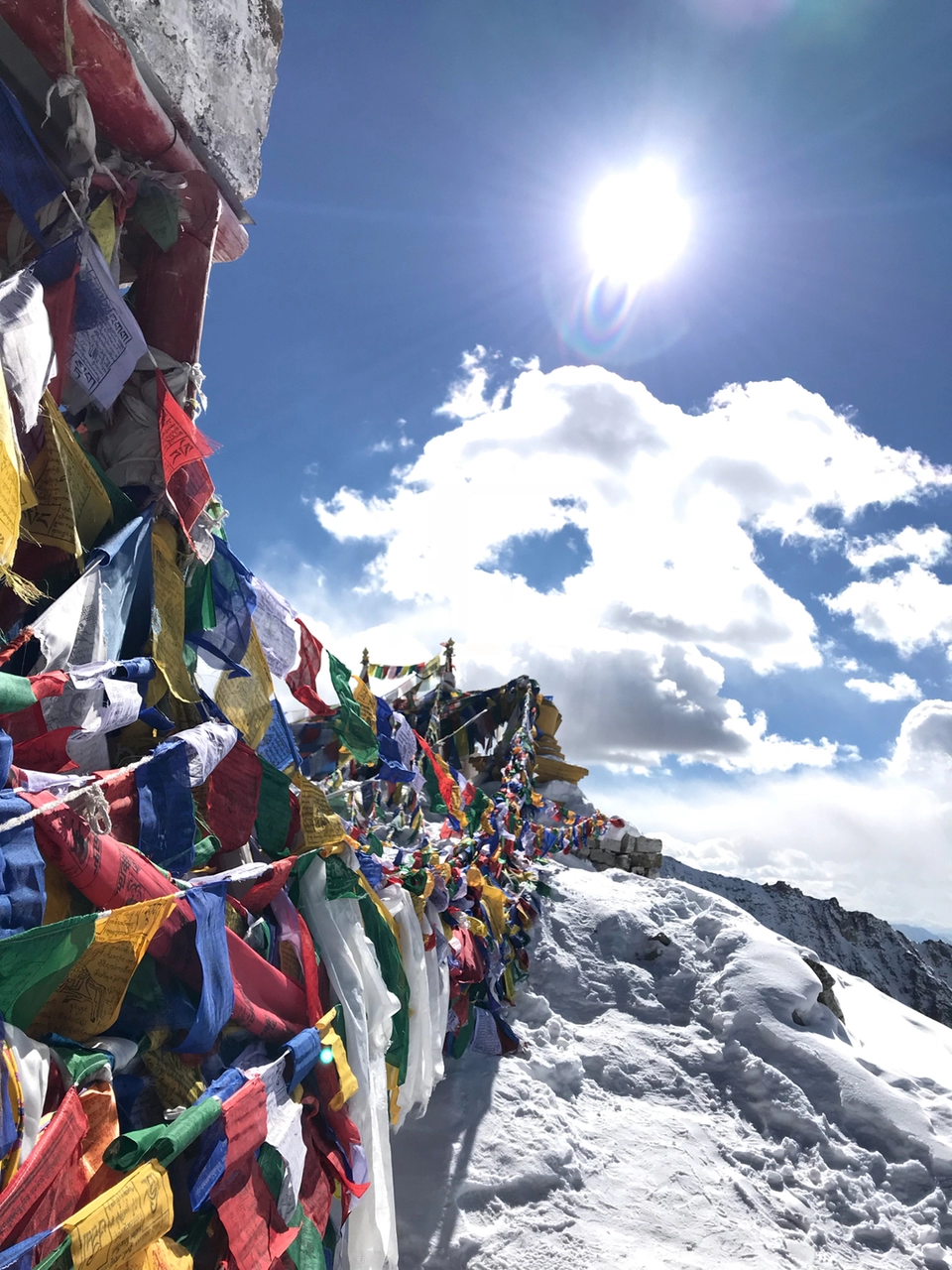 This was one of my bucket list destinations, which I feel, I was lucky enough to experience. So, we took the flight and in less than an hour after taking off we saw which can only be described as an 'ocean of snow'. Snow covered mountains to the far one can see, mesmerising and beautiful.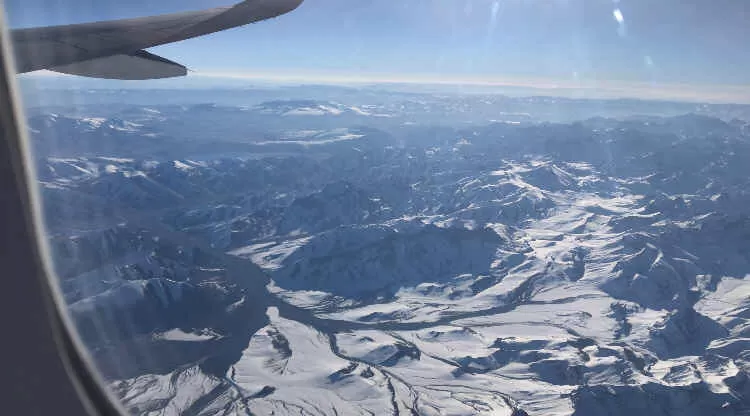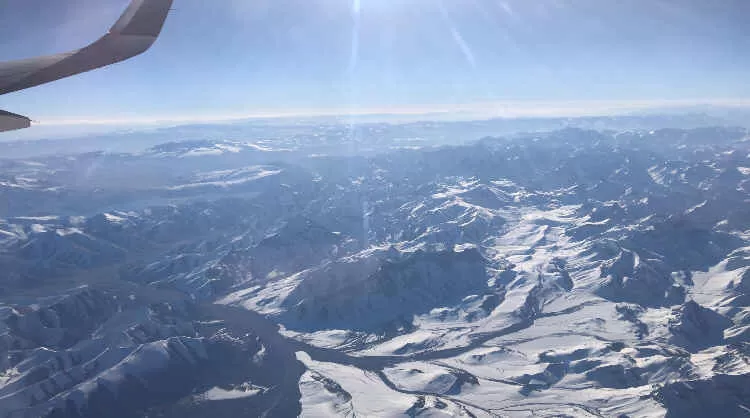 We were excited to see how the trip would unfold.
Although, the excitement turned into concern as soon as we landed, the temperature was well below zero degrees, -5 °C to be exact and falling as the time passed.
So, we took the cab from pre-paid booth and reached Zostel, our home for two days. We checked in and straight-away went to explore the place.
⚜️Leh palace- Stupa- Mall Road- Shey Palace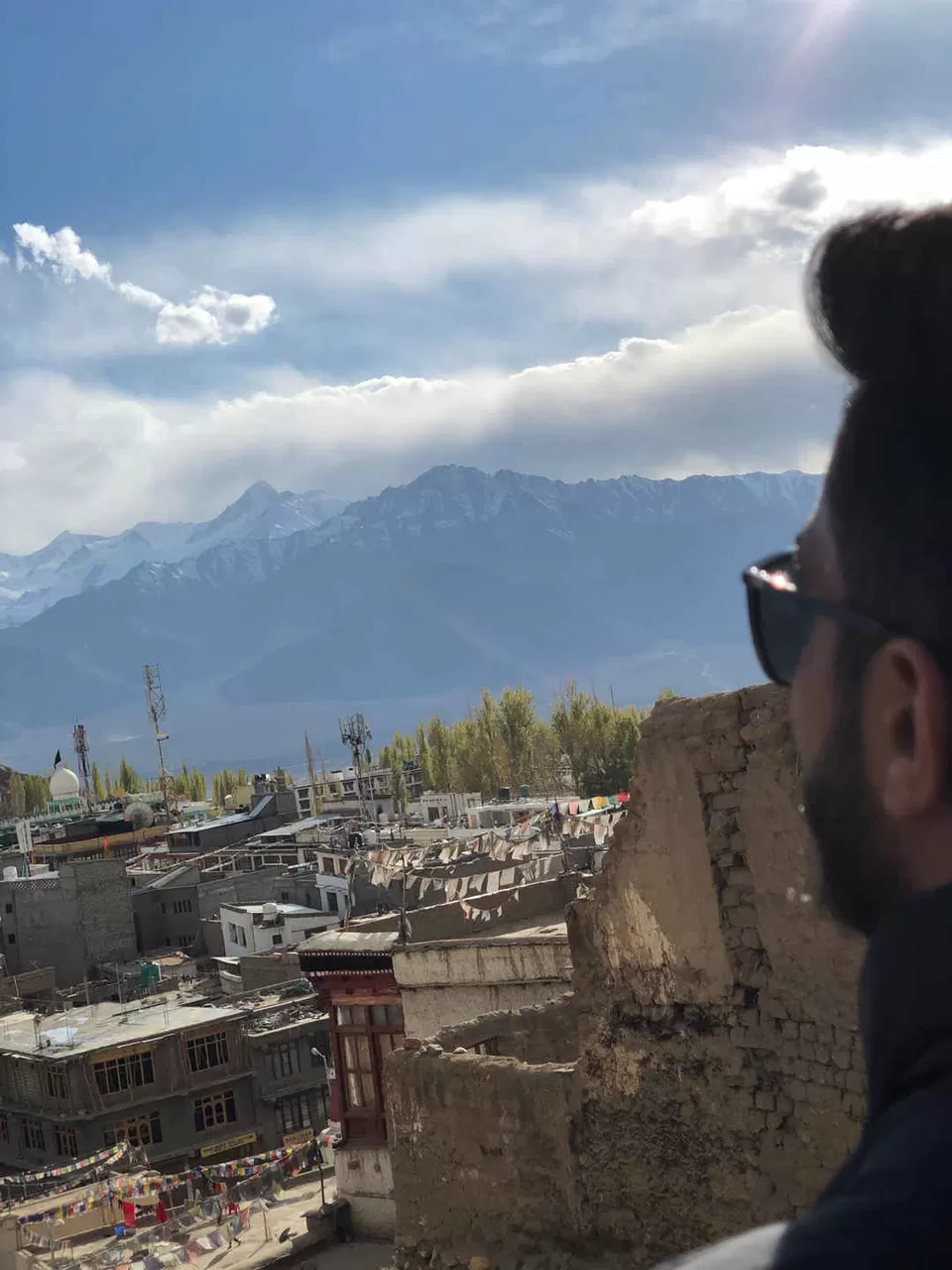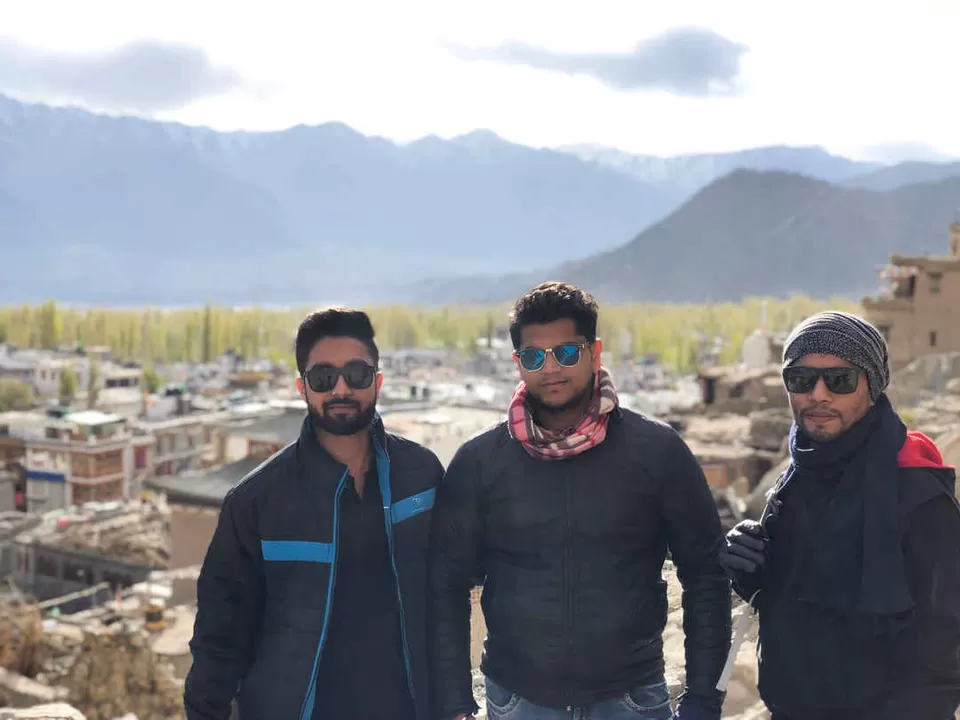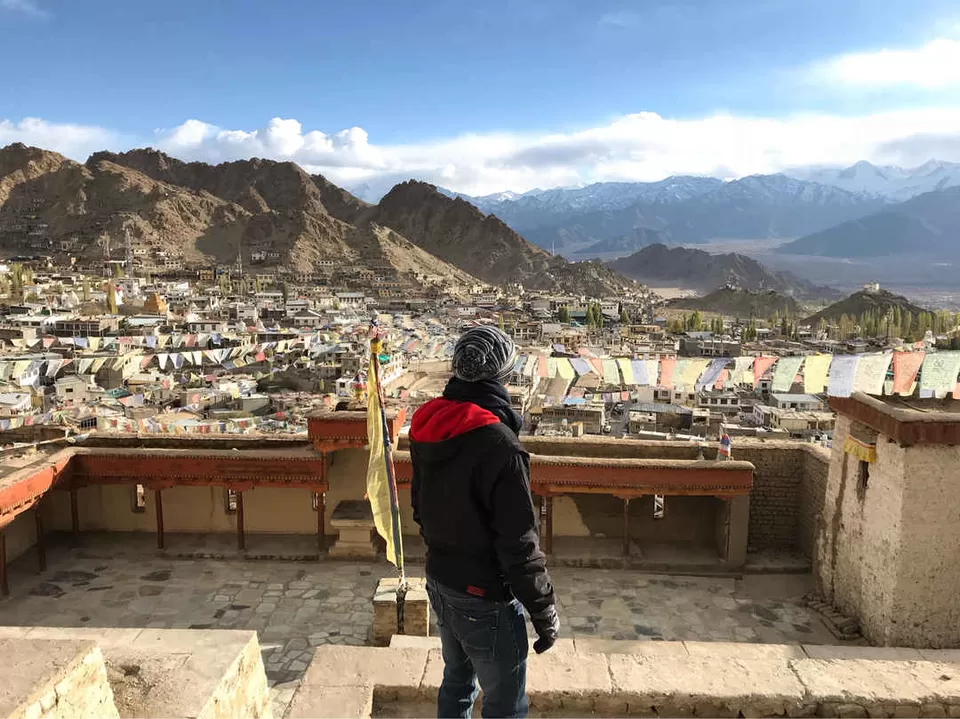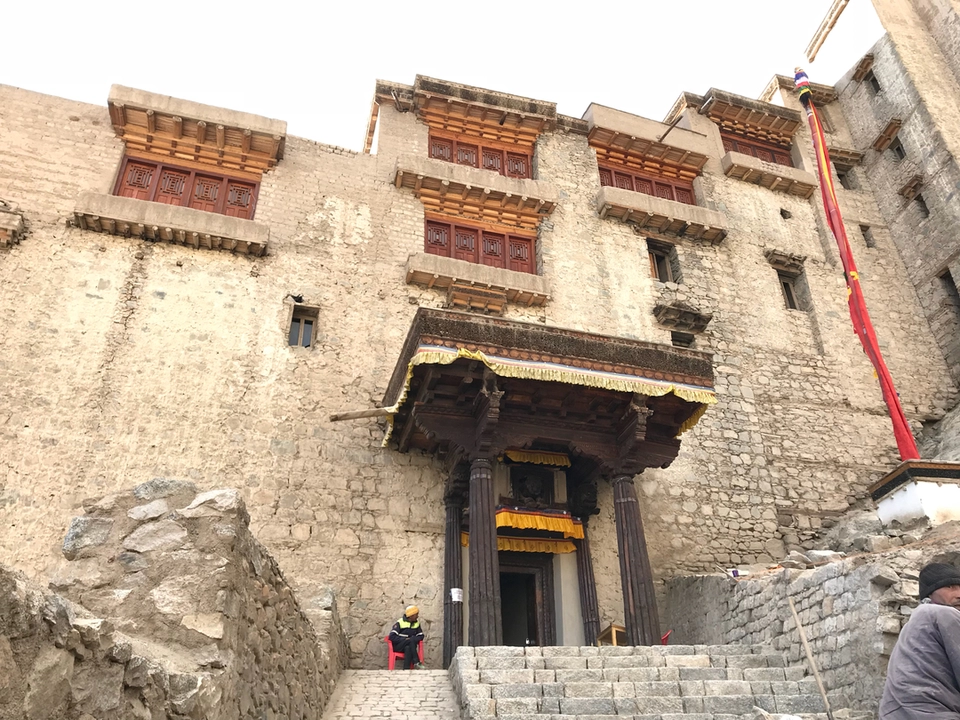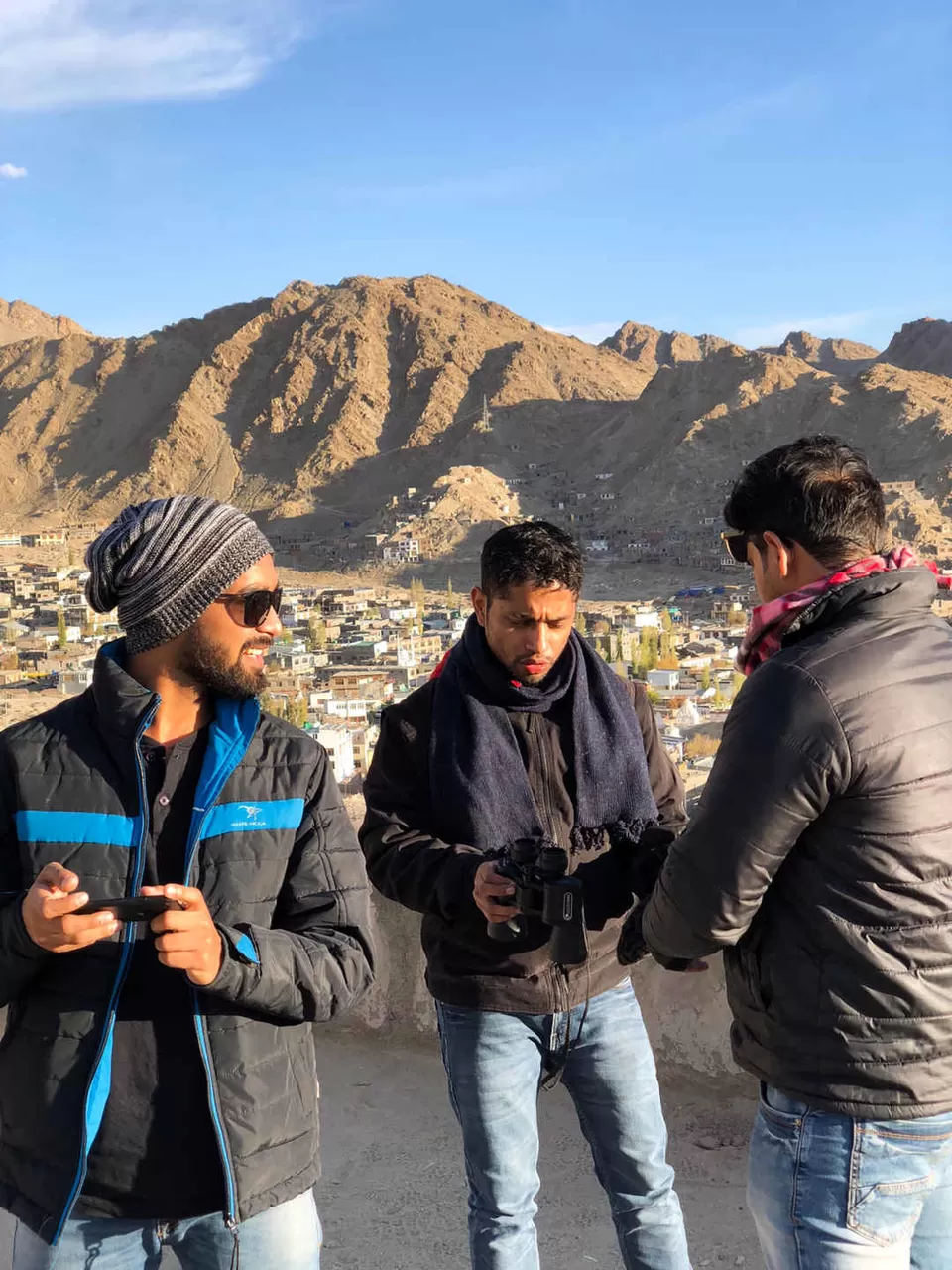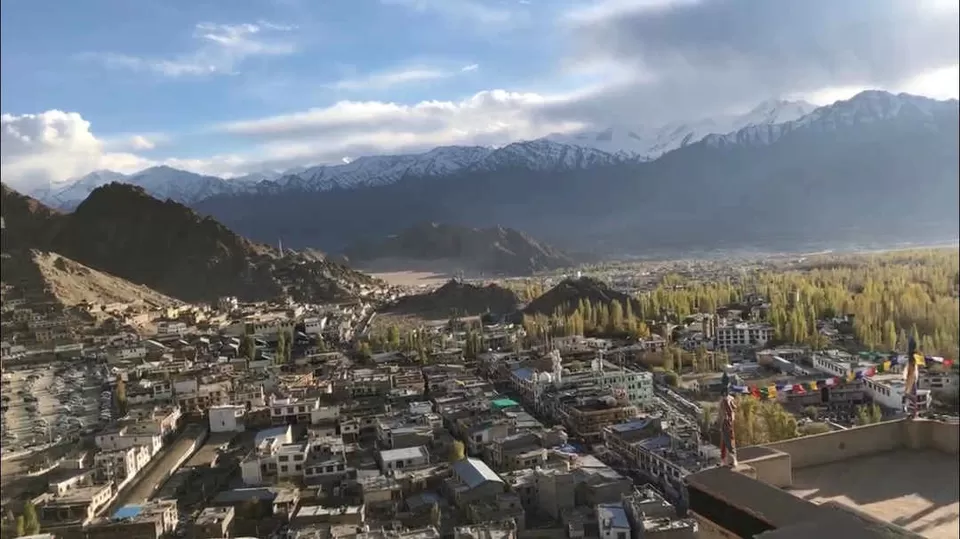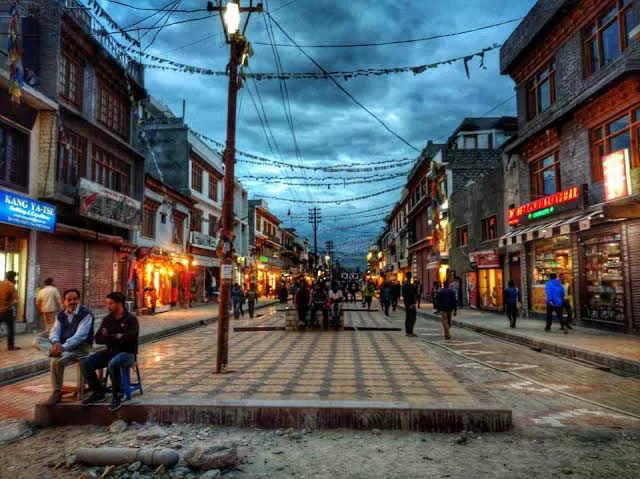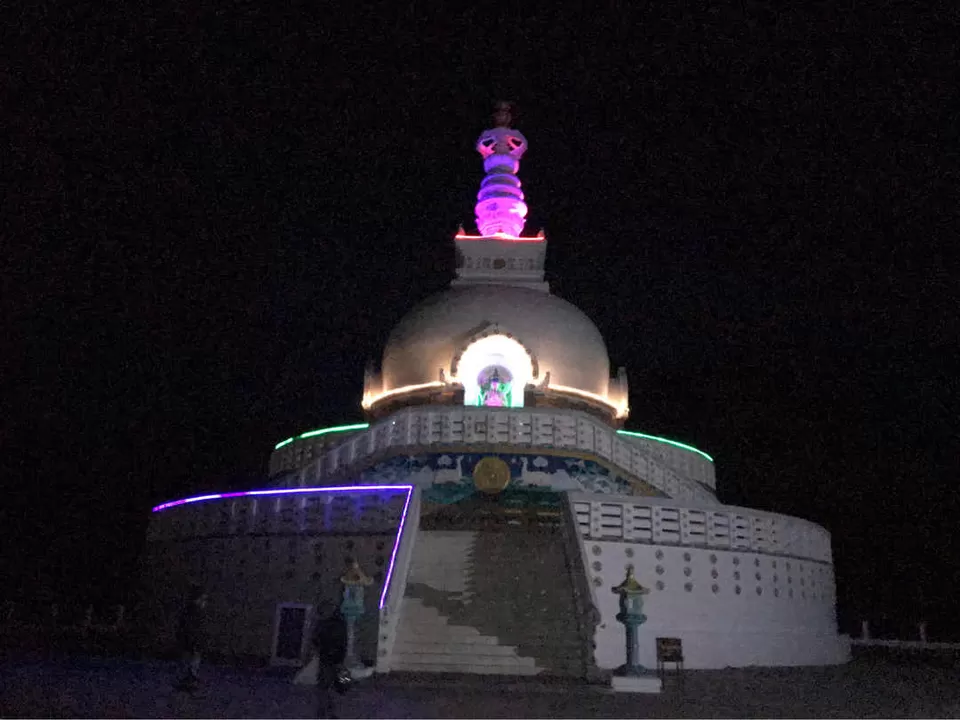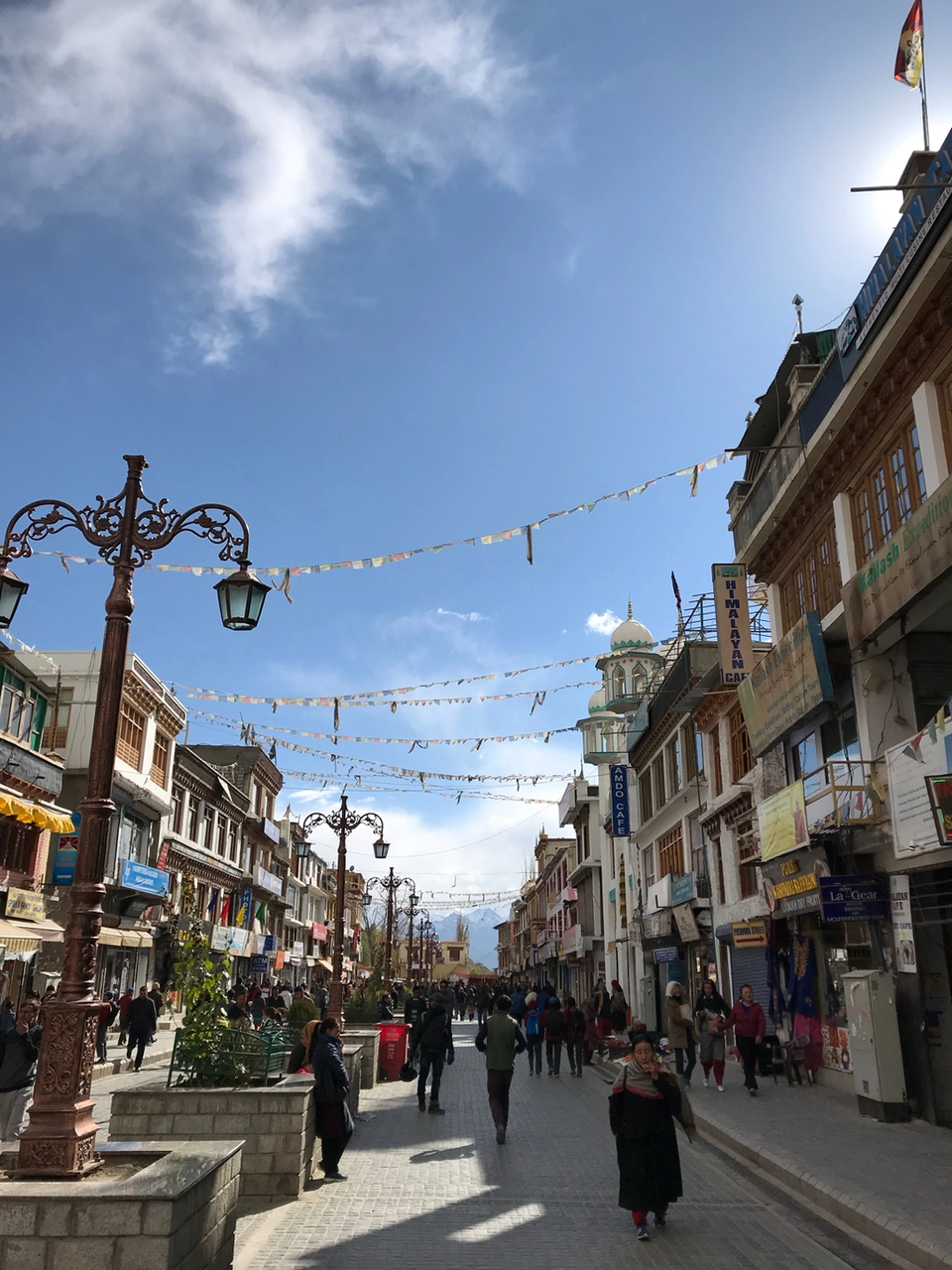 Leh Palace is a 9-storey-building, a former royal palace from 16th century. Palace is situated at top of a hill. You can see the Leh town. 8 out of the 9 floors of the palace are accessible to the public, the 9th floor being locked, said to be the resting place for the guarding of the royal family. The entry fee is Rs 25.
The high altitude of the place can take a toll on your body, hence it is advised to drink as much water as possible and have tablet of Diamox to prevent AMS (Acute mountain sickness).
Later in the day, we went to explore the mall road and have some food as we were starving after touring the palace. Mall road of Leh is not same as Mall road of other Hill stations. Its in middle of the town and is a mixture of restaurants, stores and souvenir shops. Simple yet elegant!!
Later that night, we could not resist ourselves and in -10 °C we went to Stupa, which is situated at top of a hill and can be reached by bike or car. It was a night of full moon and one can only imagine how beautiful it was, riding a bike, a hilly road and Stupa of Leh.
⚜️Thiksey Monestery- Sangam- Panja Sahib- Magnetic Hill- The road towards Kargil
Next day we went for a small road trip of 250km, the idea was to cover the best reachable places of Leh-Ladakh on bike.
We were 4 friends and 2 bikes, sounds like best combo ever. Trust me, it was!!
Thiksey Monastery- At an altitude of 3600 meters (11800 ft) is the 15th century monastery of Thiksey.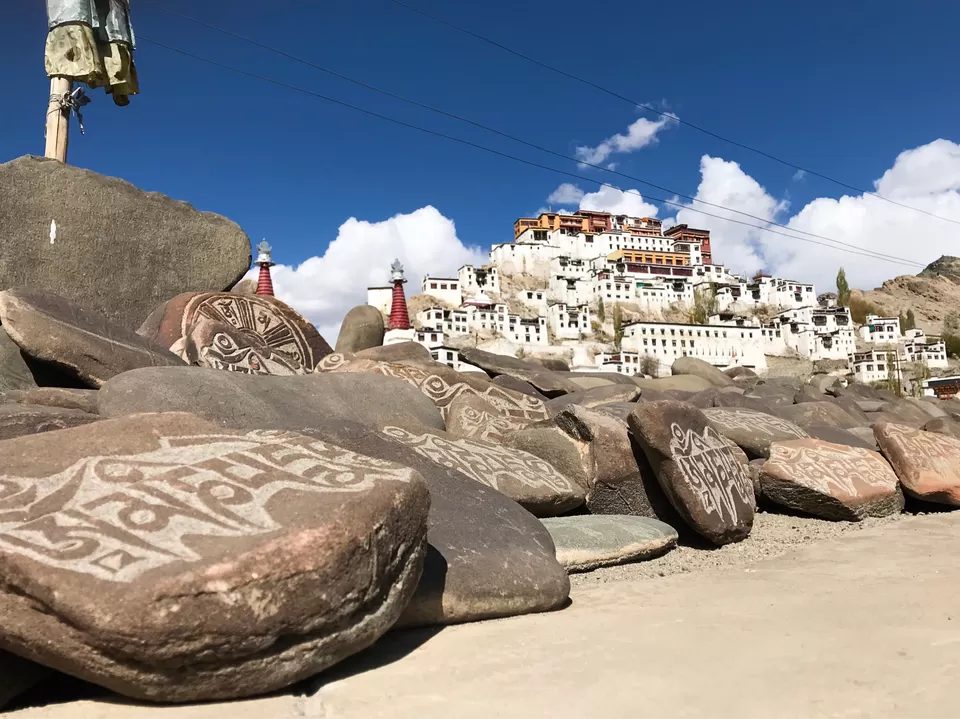 Sangam - On the way to Magnetic hill, there is a diverged road for Sangam. The confluence of river Zanskar and Indus. The colours of two rivers can be distinctly seen.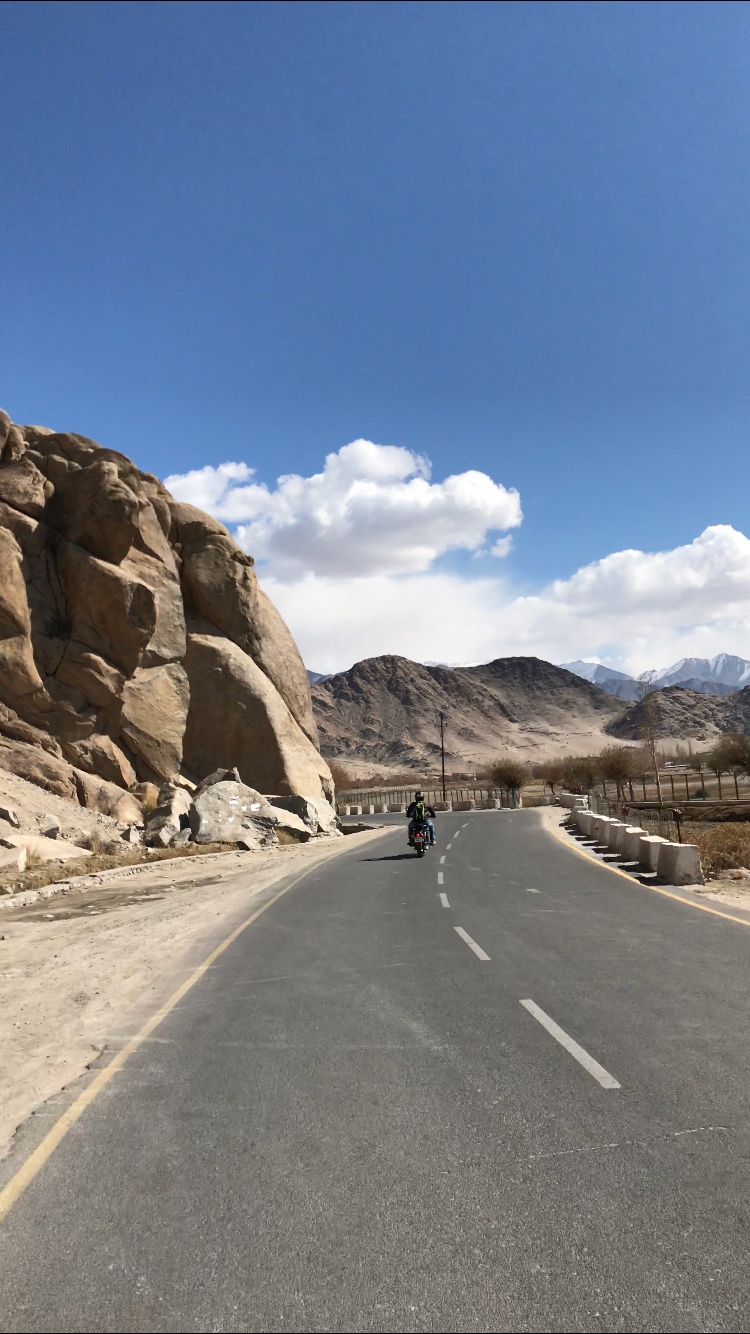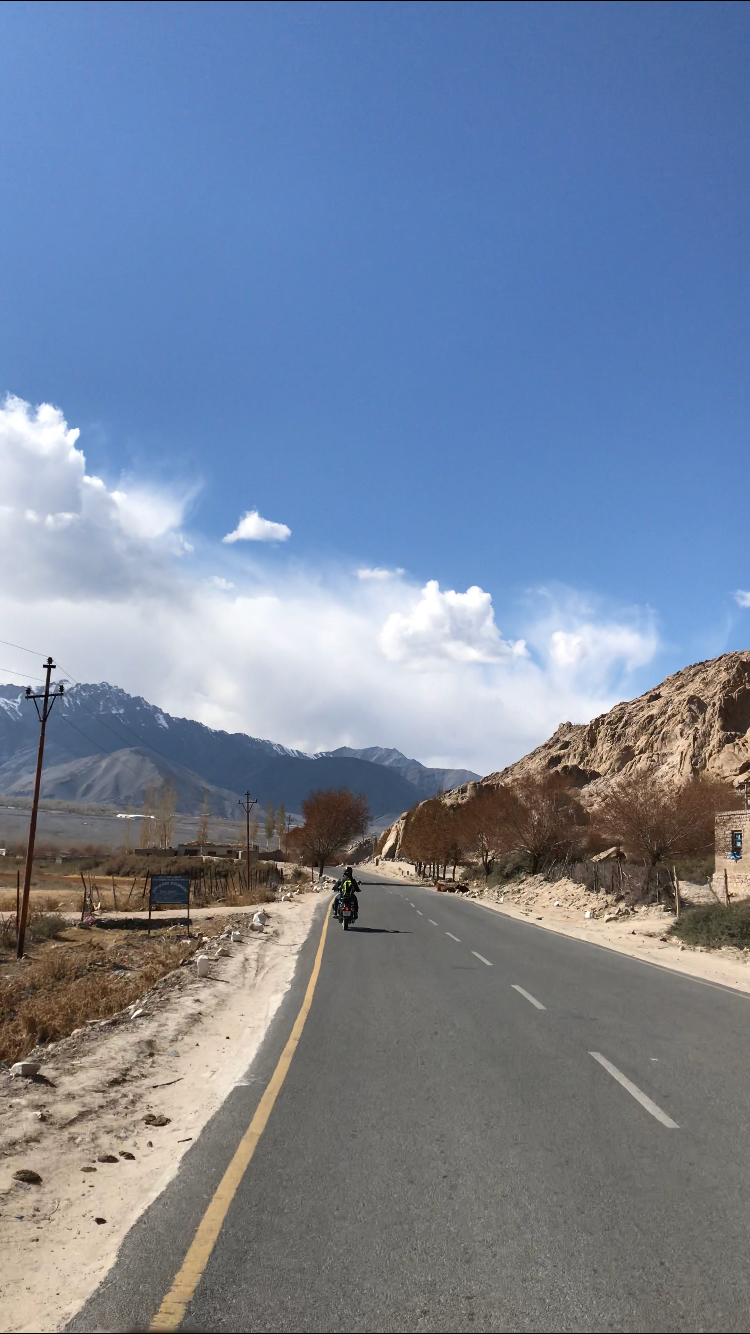 Panja Sahib - Another interesting place in our road tour was Panja Sahib, a place with very discredited story(google it). So, after bowing before Panja Sahib we went to Magnetic Hill.
Magnetic Hill- Dissapointing!! Yes, it was. No matter how much you have heard about the natural phenomena occuring at this place, I found it Hoax. There was nothing clenching about this place. We stood there for half and hour and the place couldn't do justice to its repo. So, we left for our next destination.
The road towards Kargil- Even though many people won't agree that riding a bike at 80-90 km/hour in -6 °C is a good idea but I beg to differ!! The roads were as majestic as Leh-Ladakh itself, no potholes, no traffic, see as far you can and mountains on both sides. The scenic beauty we experienced is indescribable. This for me was one of the most remarkable memories I came back with. Glad we did this!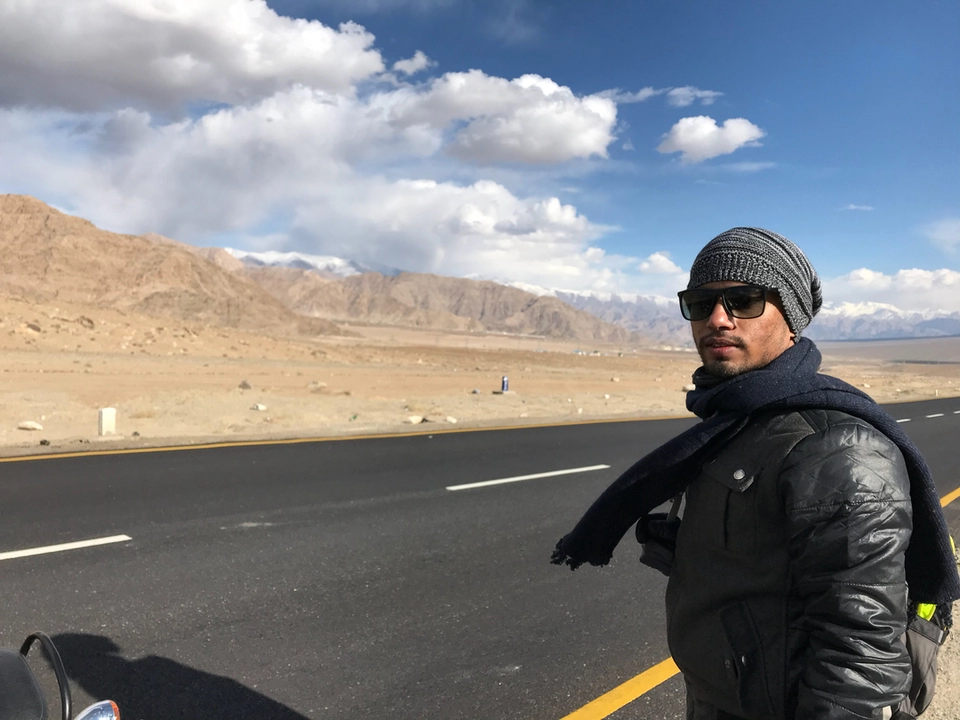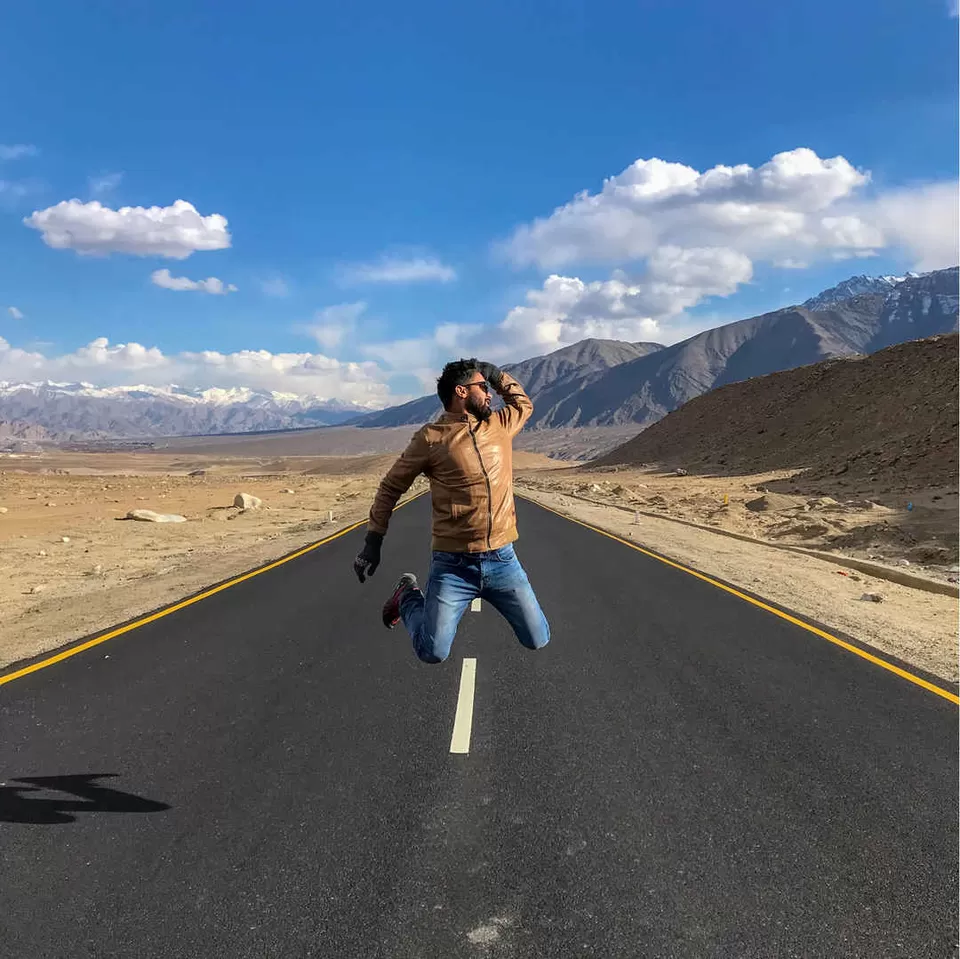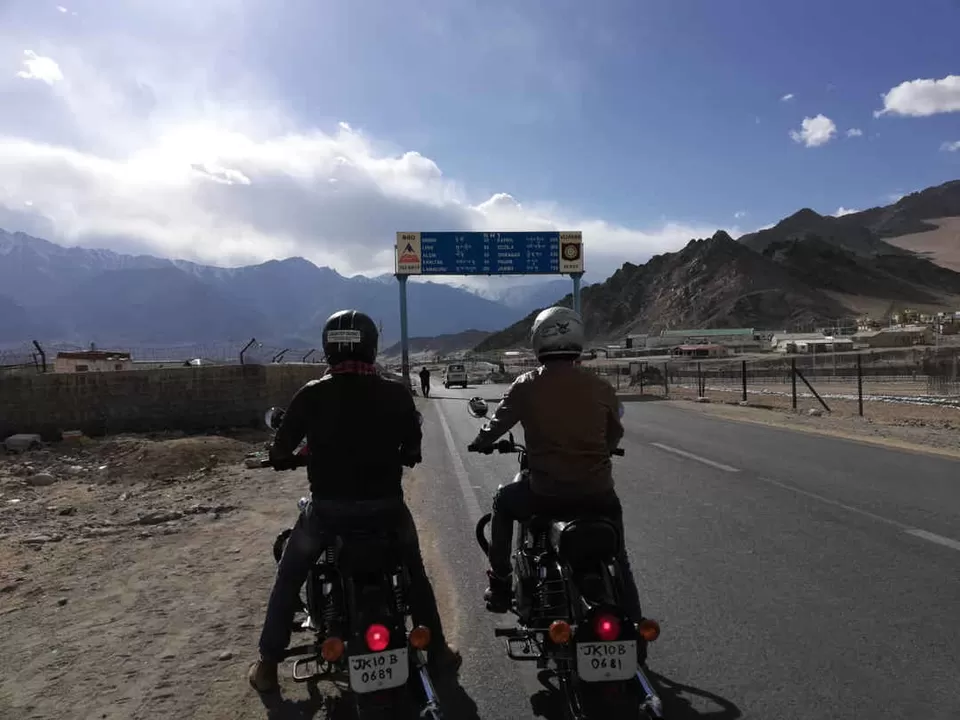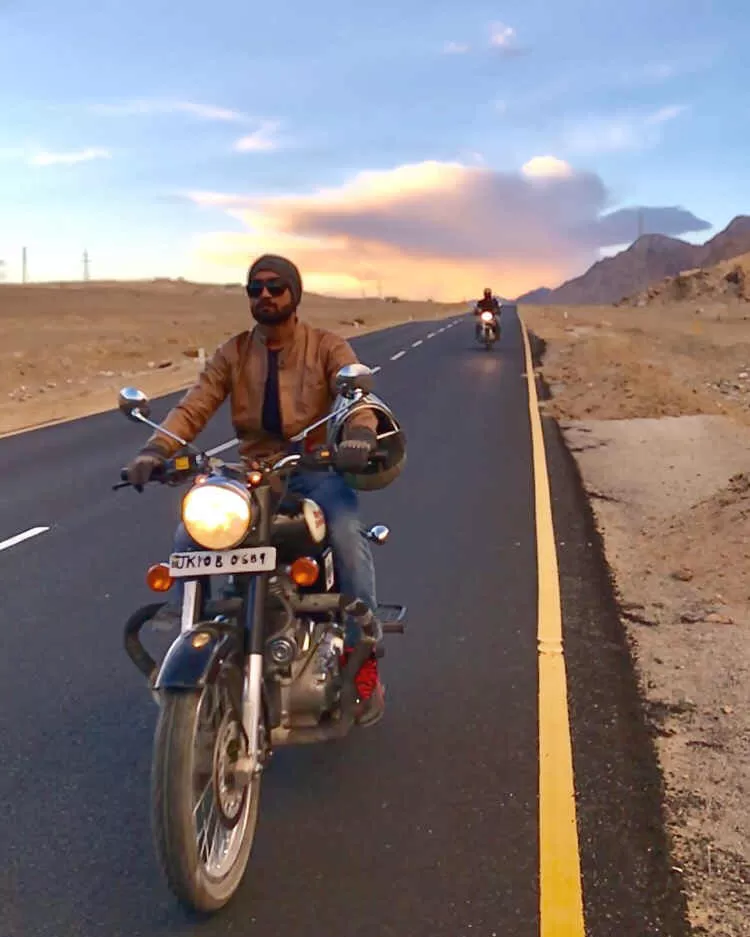 The next day was all about adventure and picturesque destinations. We decided to book ourselves a car to reach further places in the trip.
⚜️ Khardung-la pass- Nubra Valley- Hundar
We set sail at 8am in the morning to reach Khanrdung-la pass (one of the World's Highest Motorable pass) is at an altitude of 18k ft and is gateway to Shyok and Nubra Valley. The mountain pass is reacheable through zig-zag roads through the mountains and there is no alternative route. The pass gives you breathtaking views, LITERALLY BREATHTAKING because as soon as you reach at that altitude, the lack of oxygen can be felt immediately. It is advised to carry fresh water and a can of oxygen gas before starting. Nevertheless, "Less oxygen More adventure"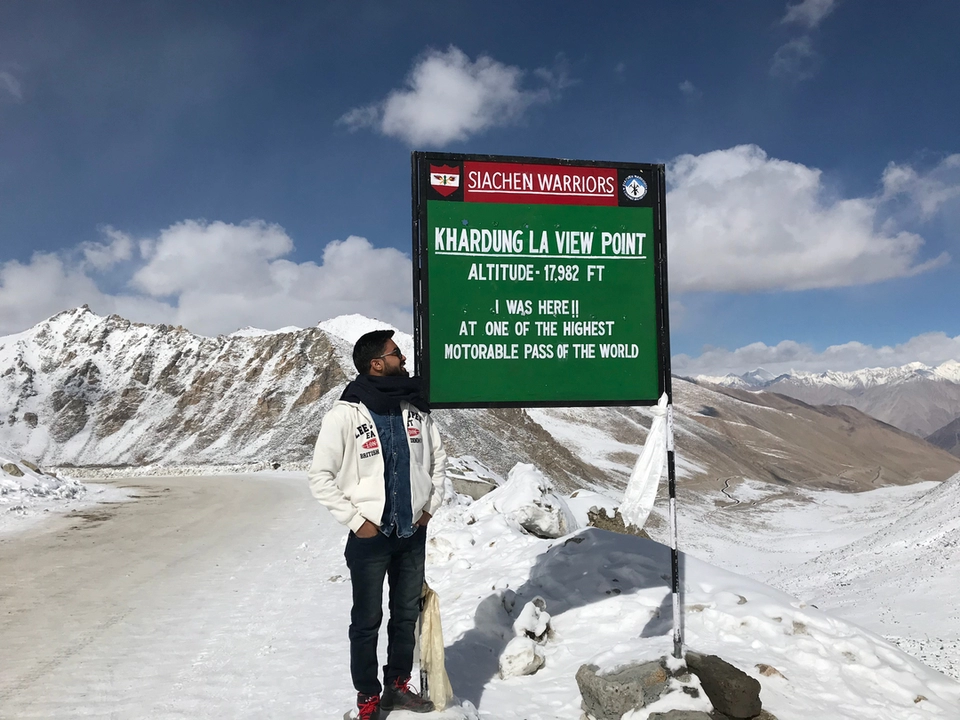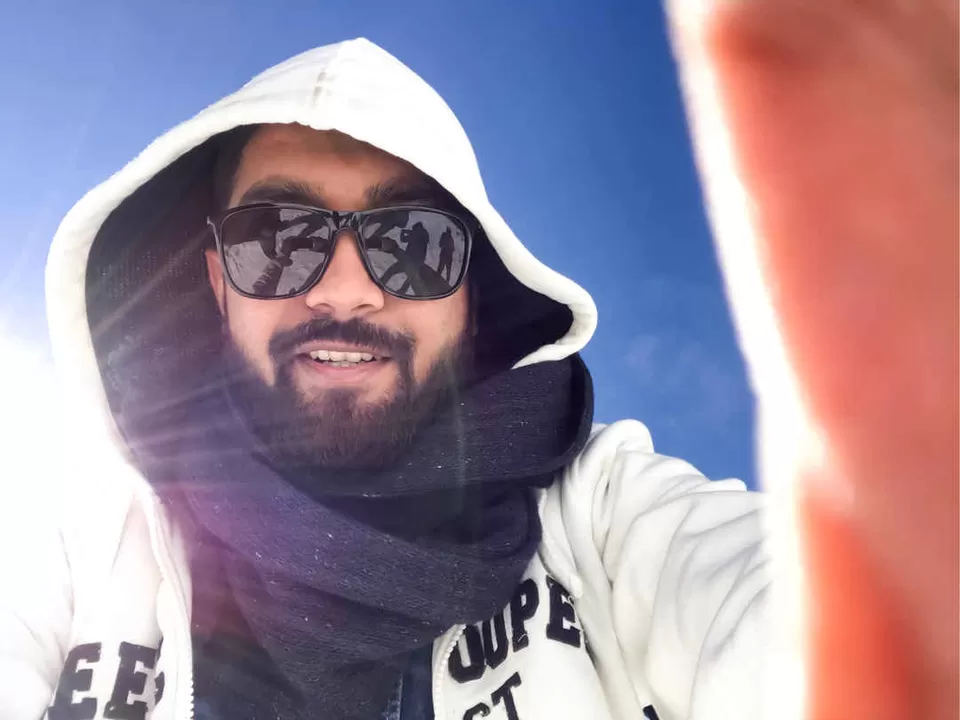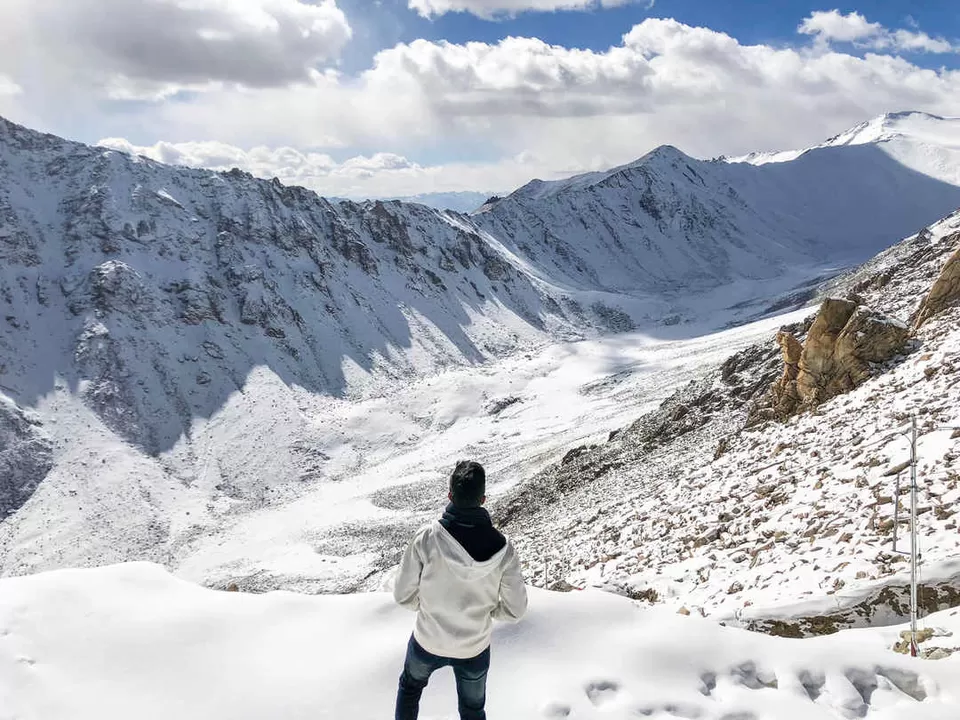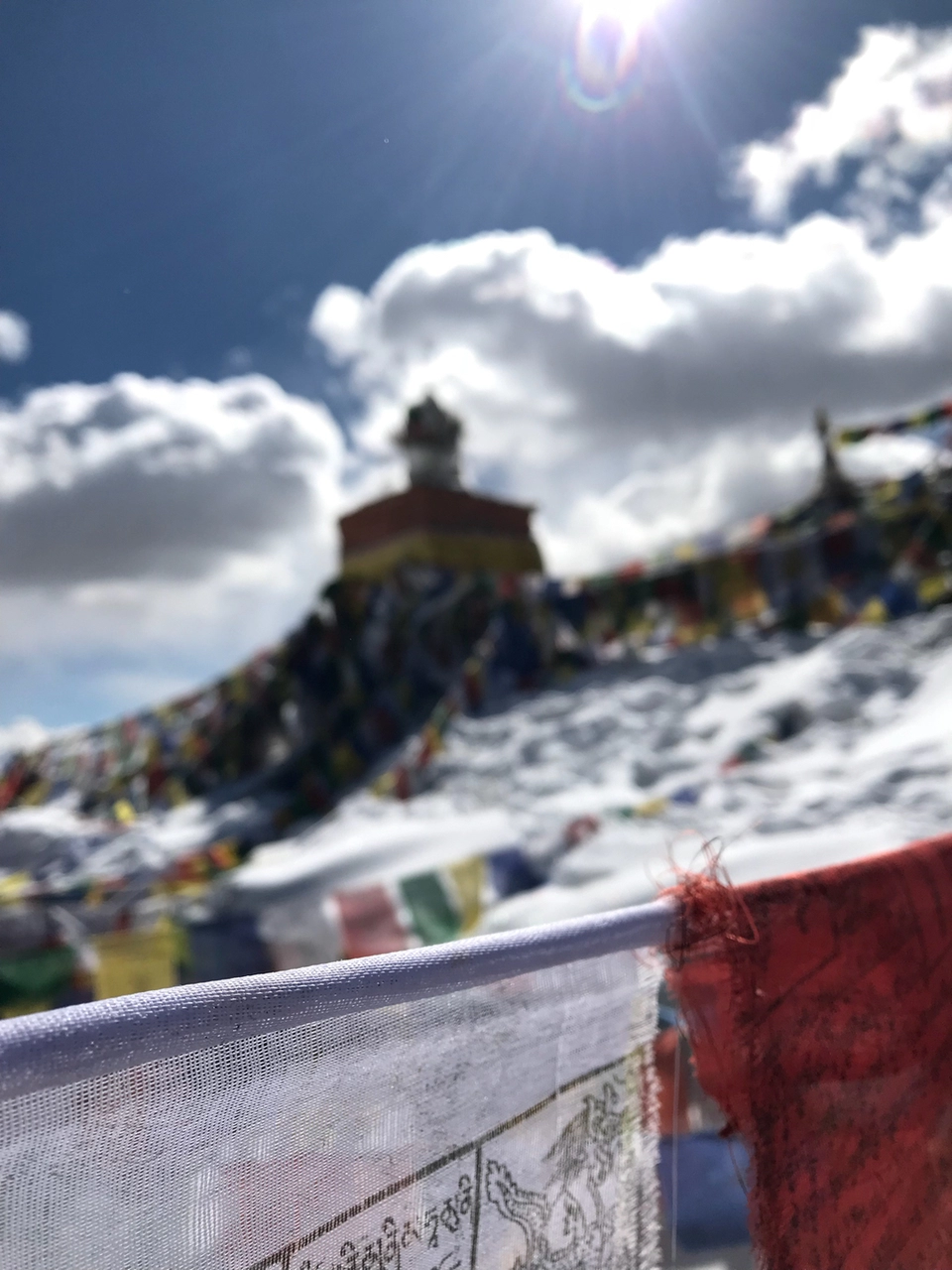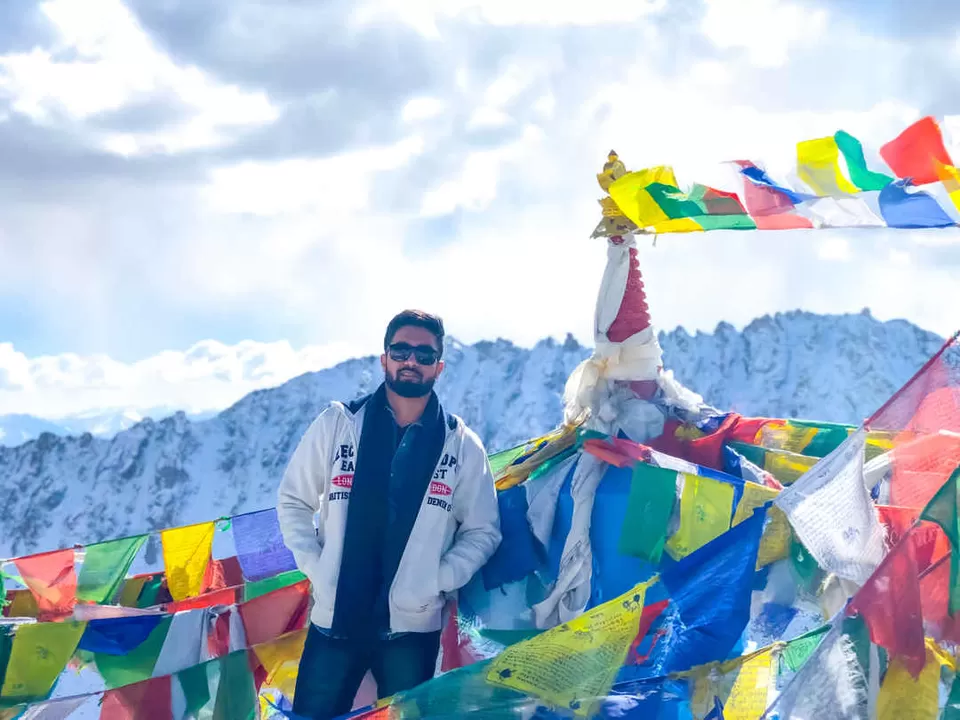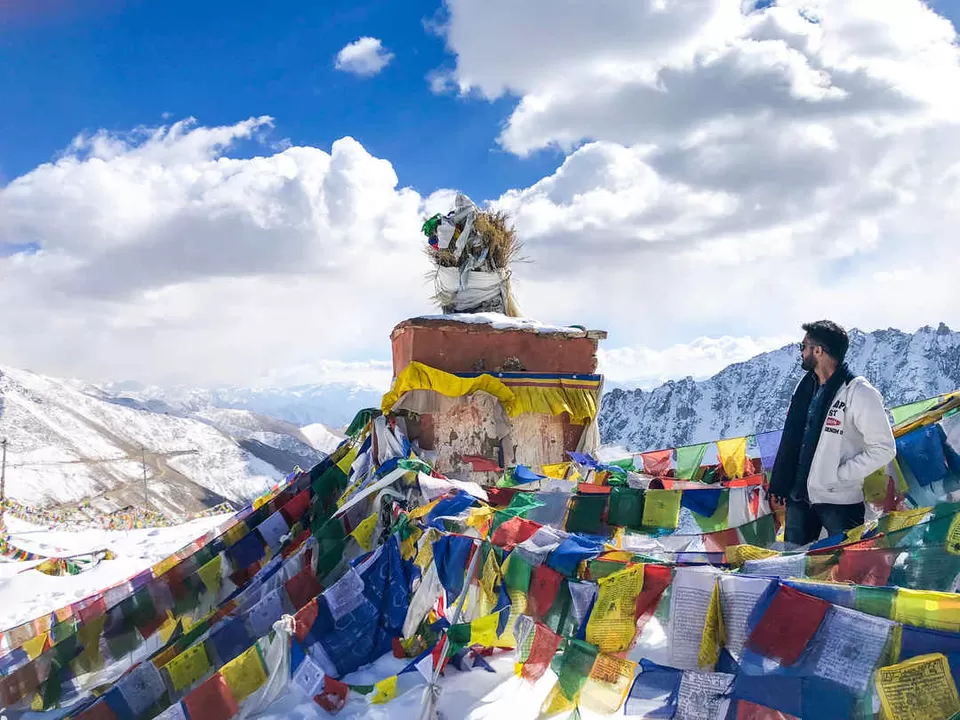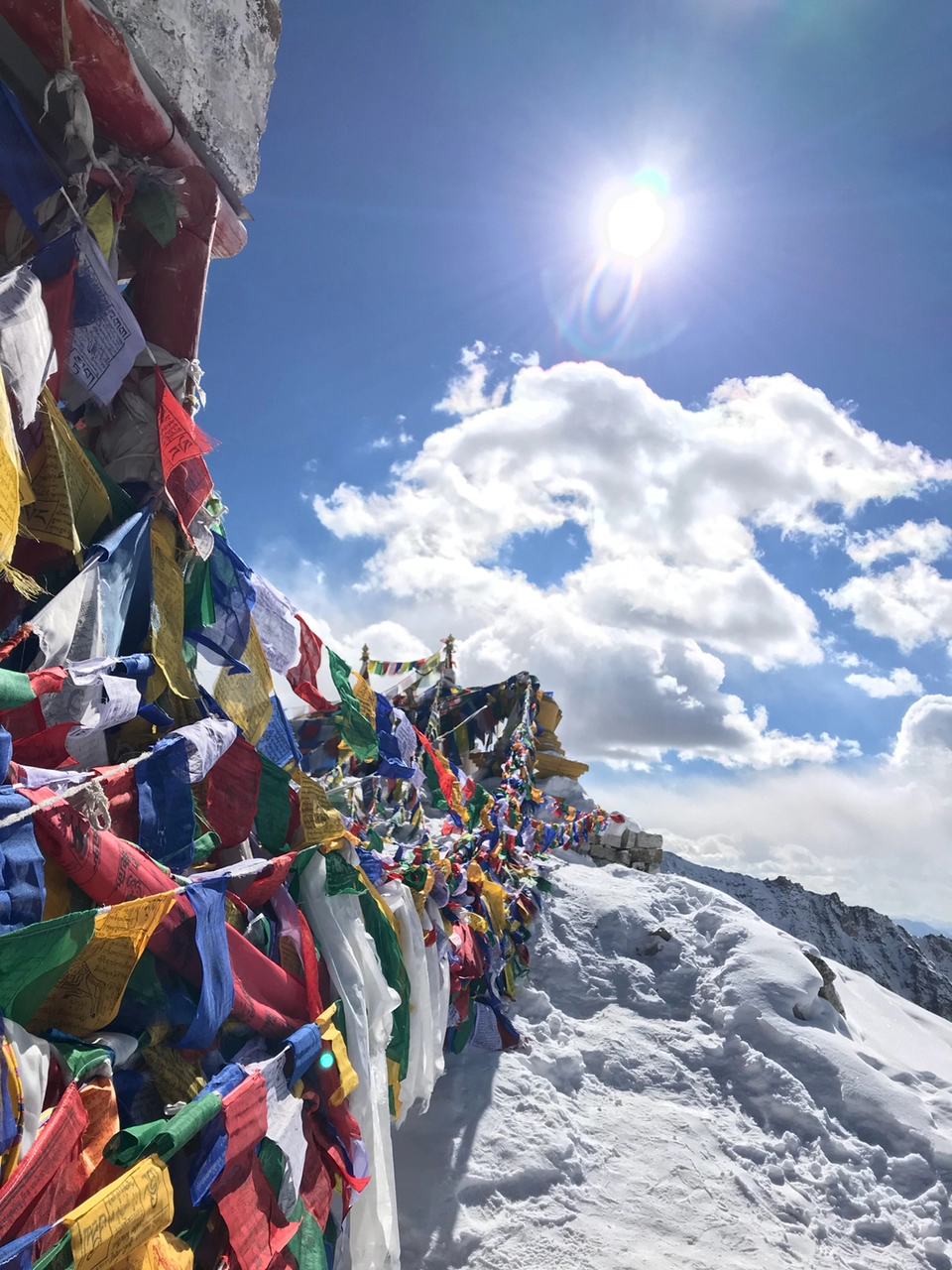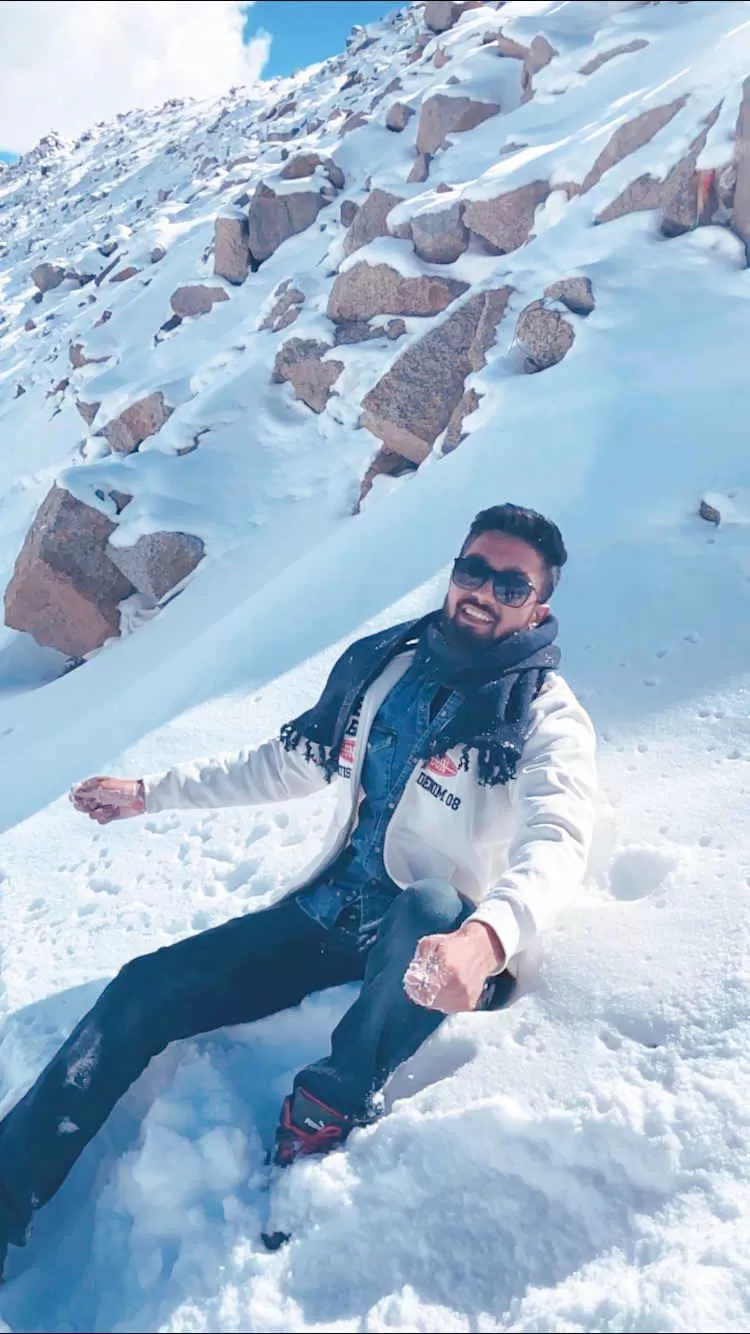 The next in the line was route to Nubra Valley. 150km away from Leh town is Nubra and Diskit is its capital . On the way, one can see Zanskar river and Shyok, vast empty lands and beautiful scenic mountains. The common way to access this valley is to travel over Khandung-la.
Hundar is part of Nubra valley and is famous for Double-hump camels, the only place in India to find these majestic species. Hundar is situated at the bank of Shyok river and is easily accessible by car.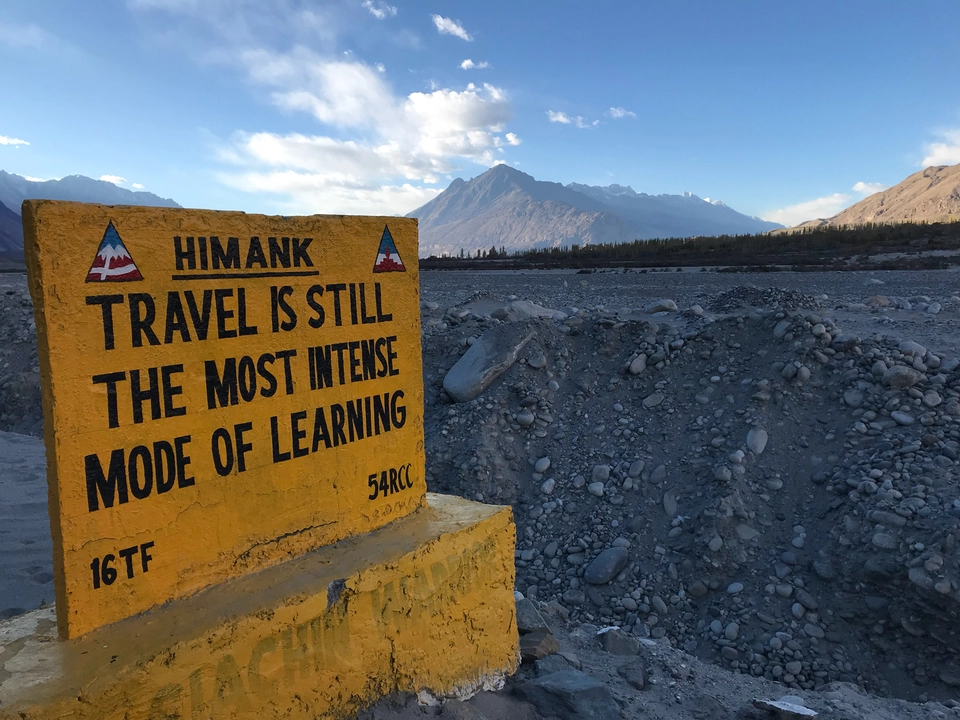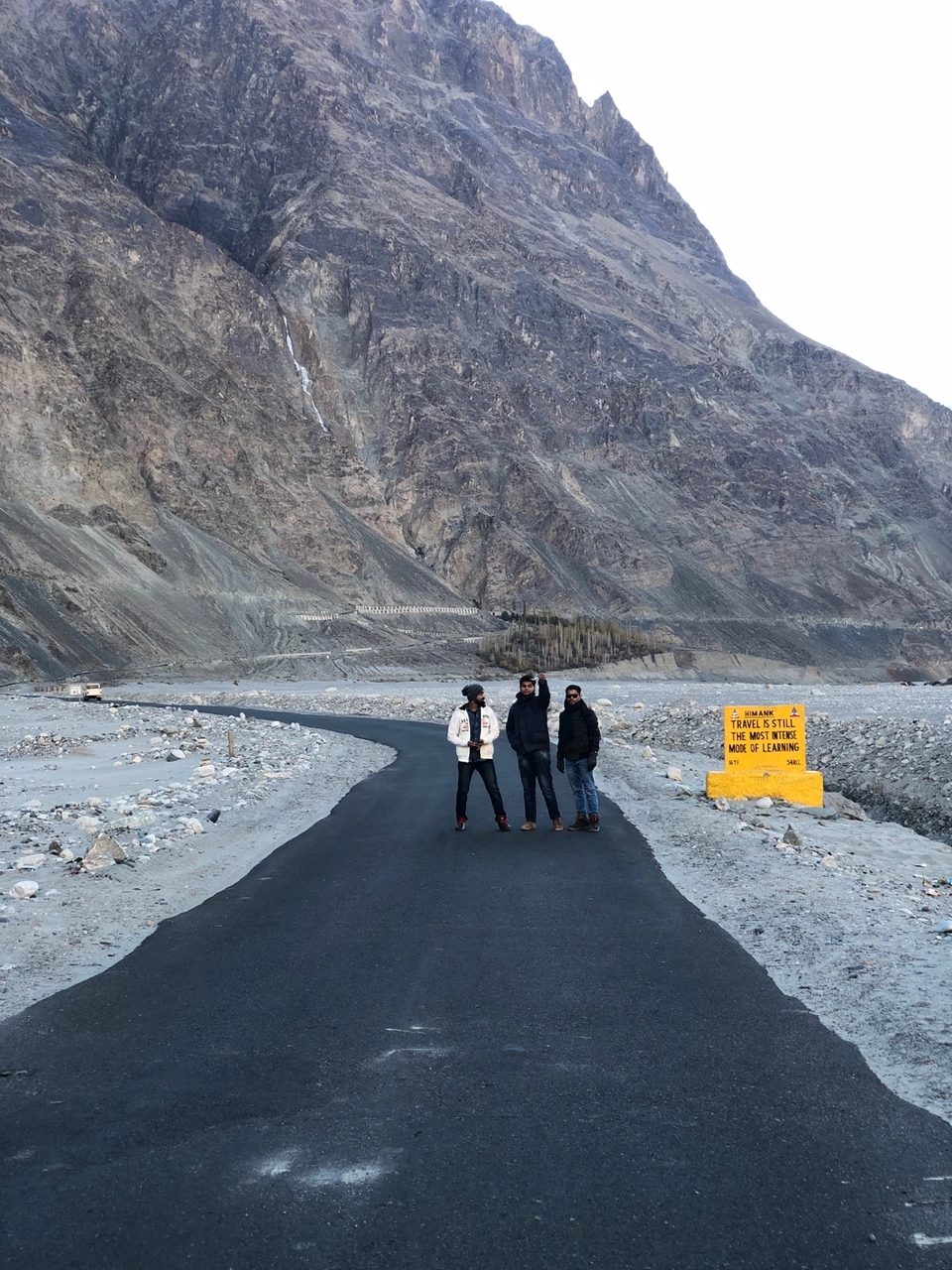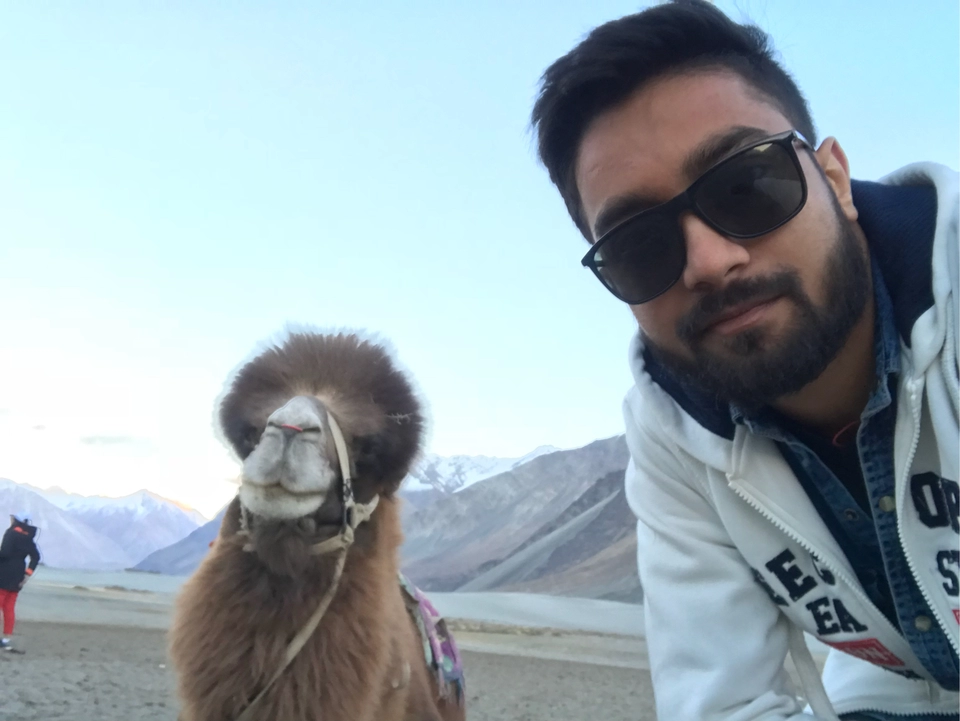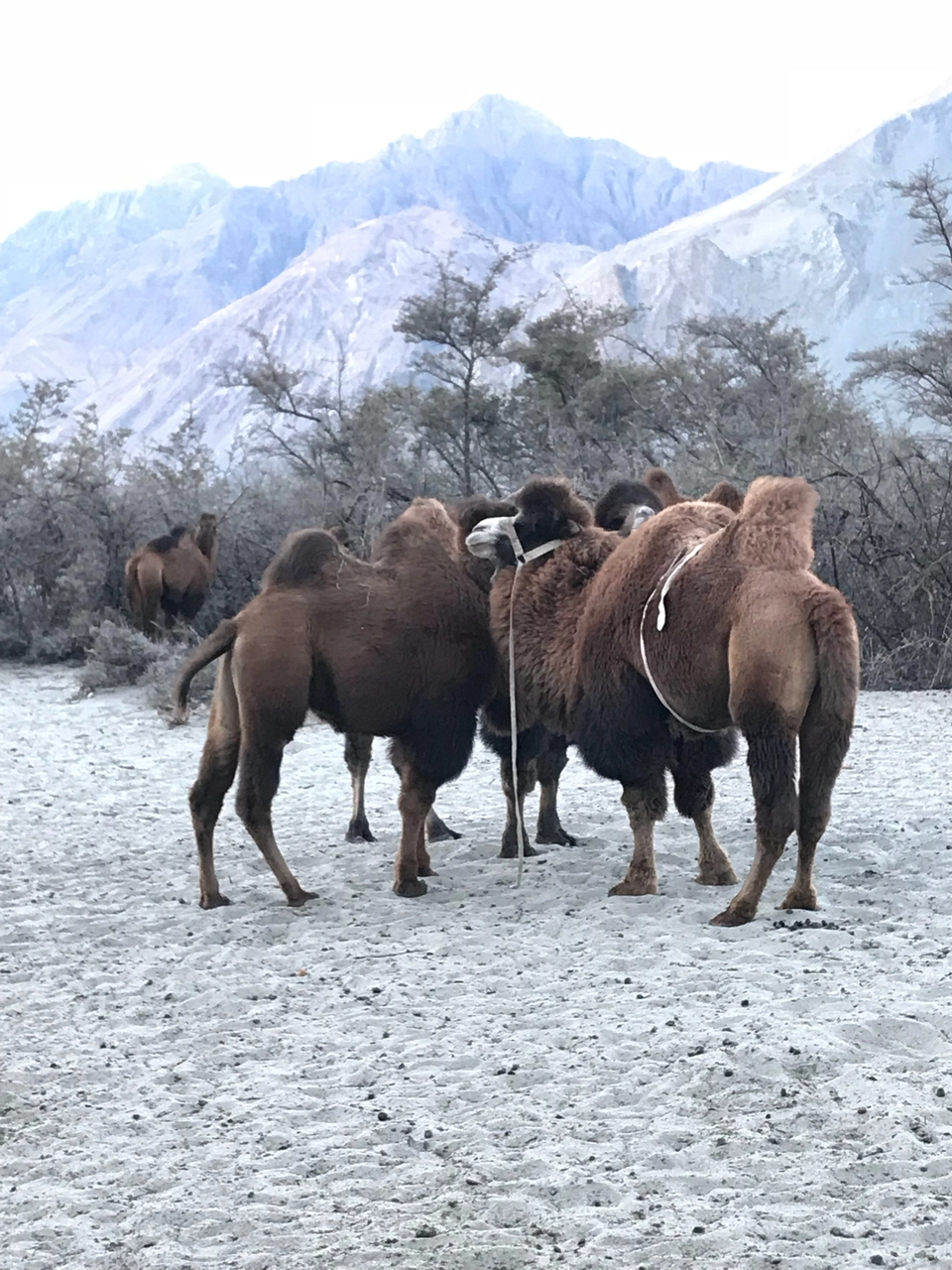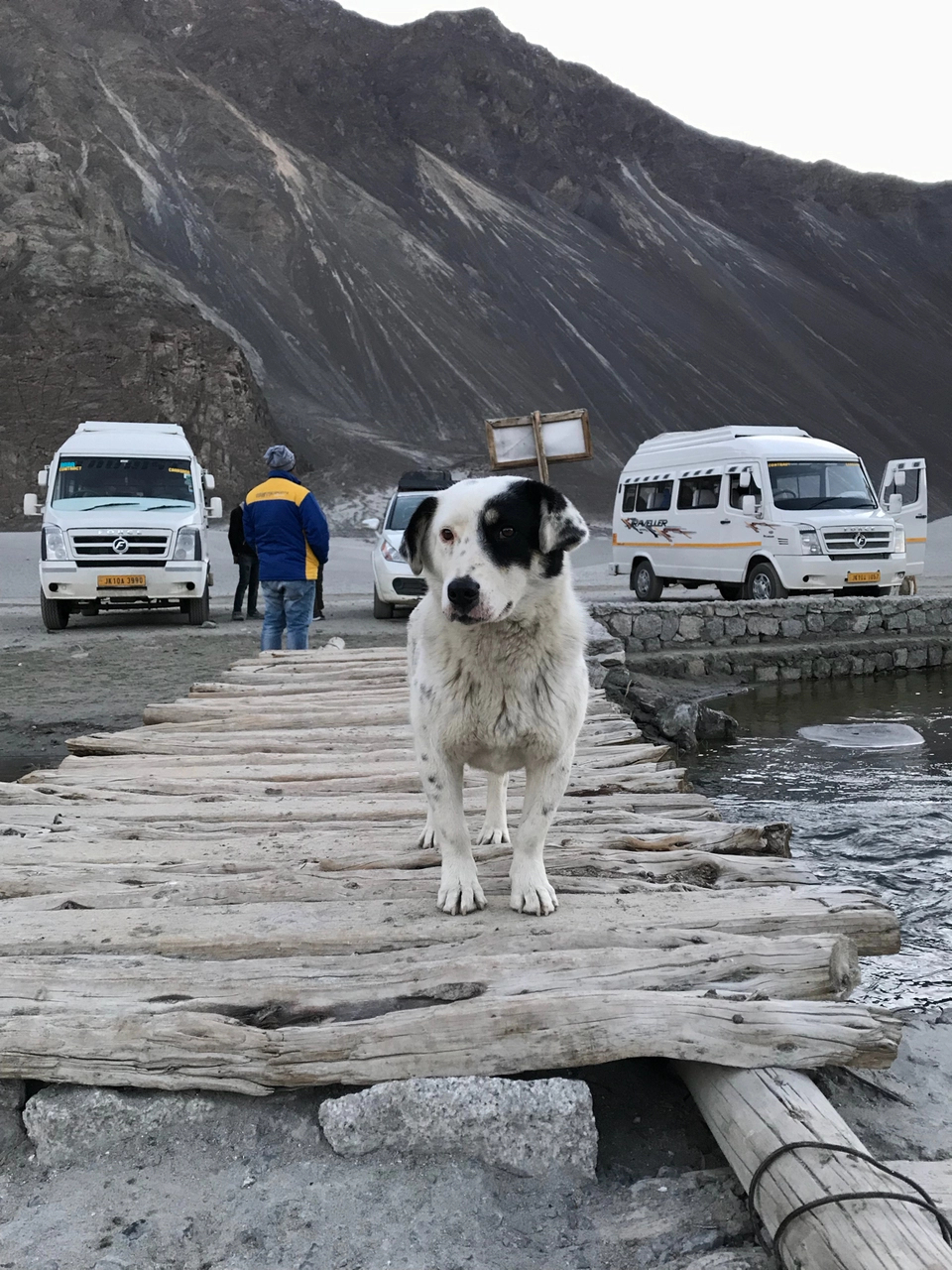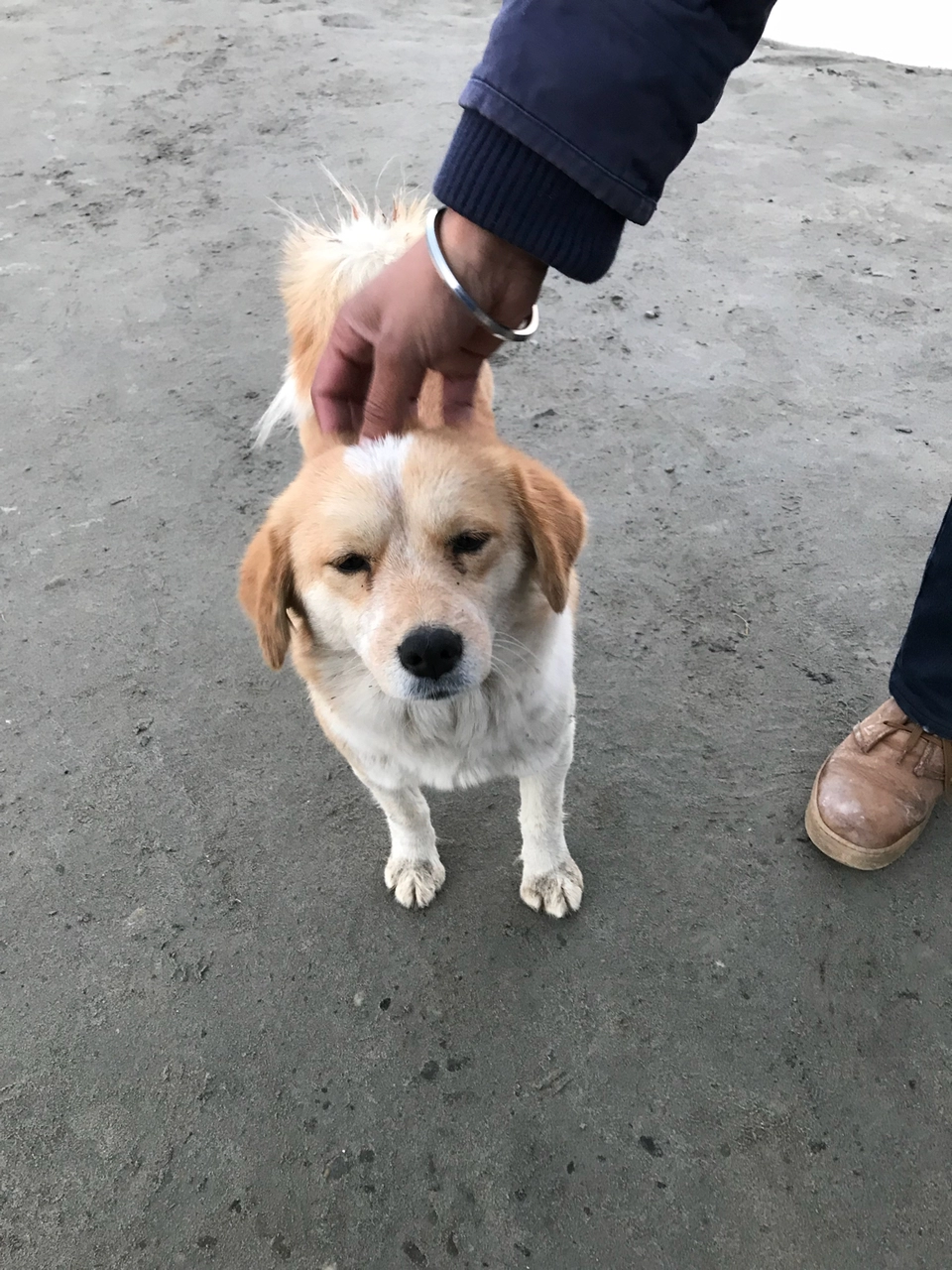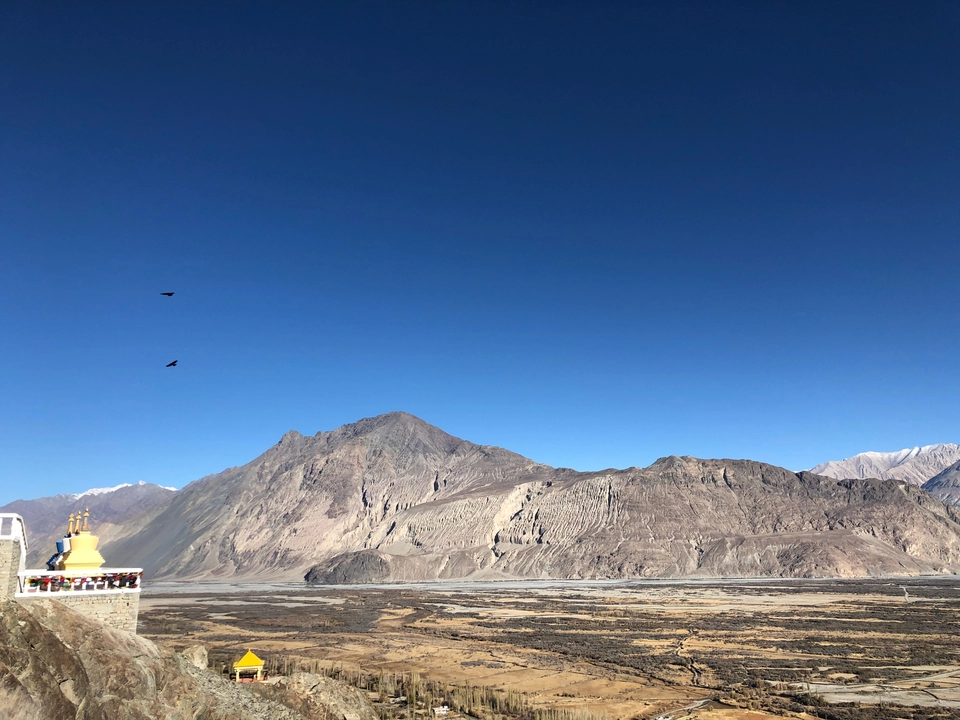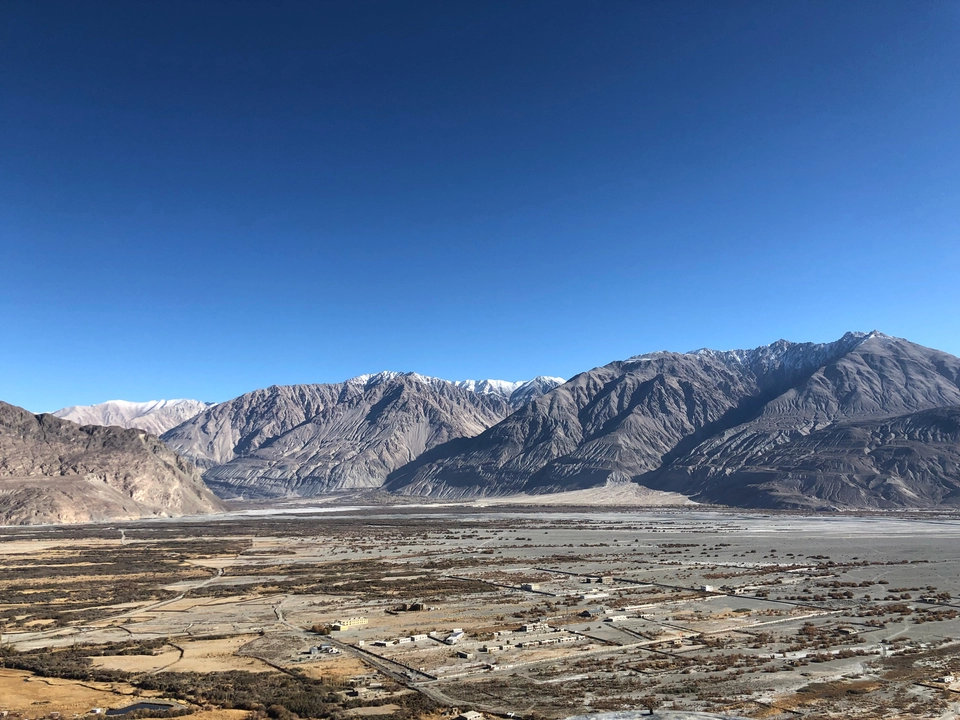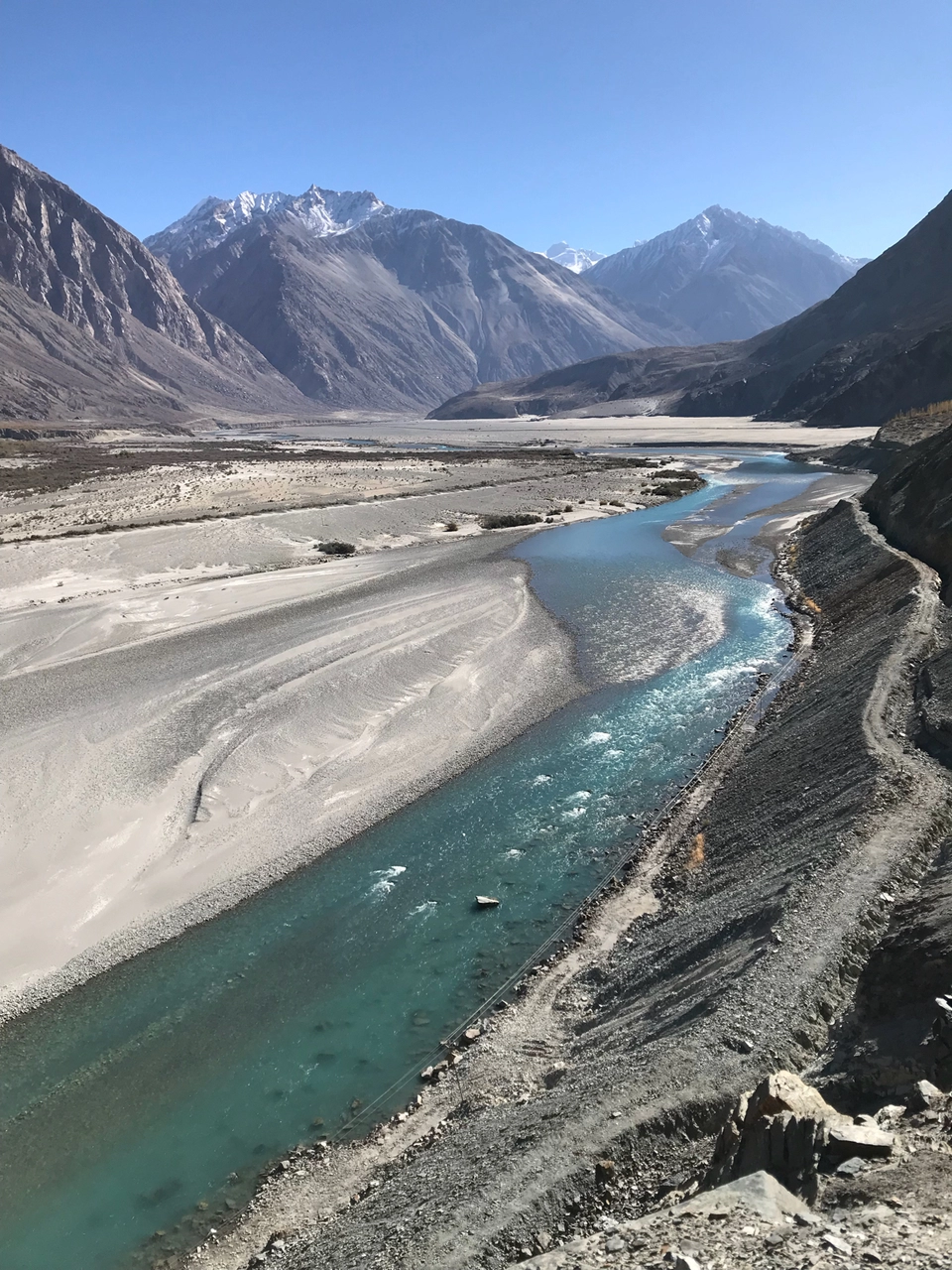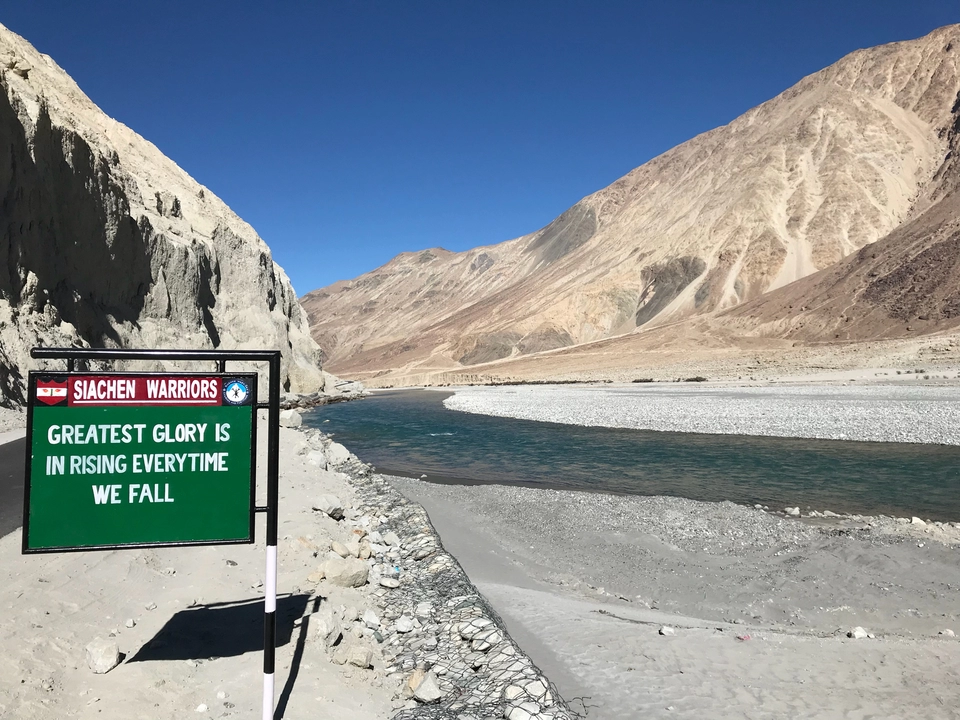 After an overnight stay and having warm food in days at Hundar it was time to visit the most awaited place of the whole tour The Pangong Lake.
⚜️Diskit-Pangong Tso Lake- Changla Pass-Leh town
Diskit- We started our day early around 7:30 am with visit to the tallest statue of Leh-Ladakh. The statue of Maitreyee Buddha, standing 32 meter tall at Diskit Monastery. The statue is at a good height and has views which are not to be missed!!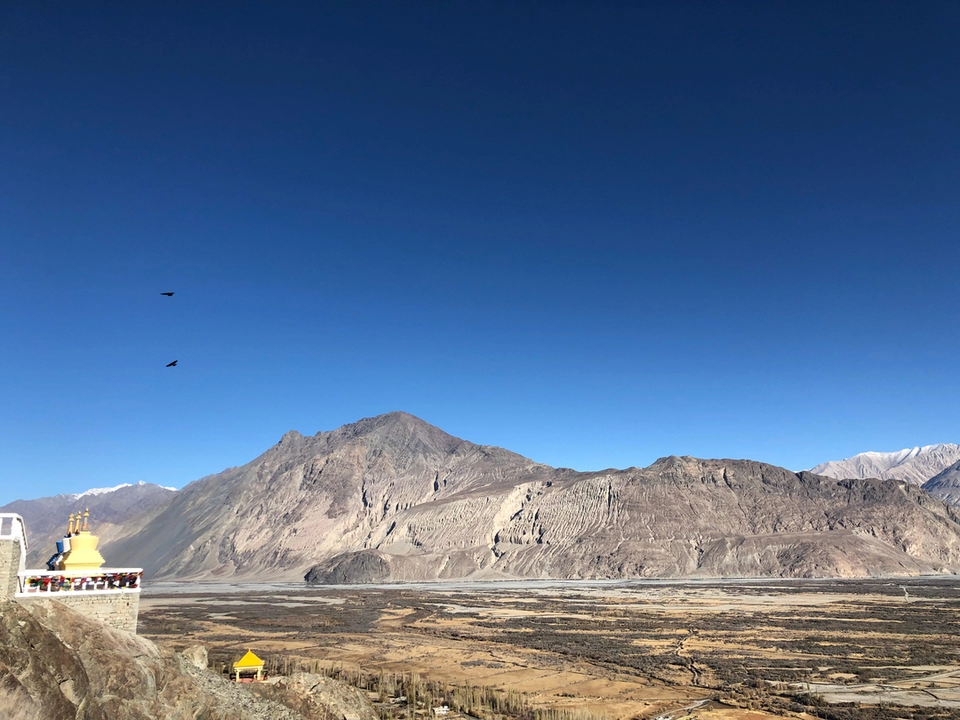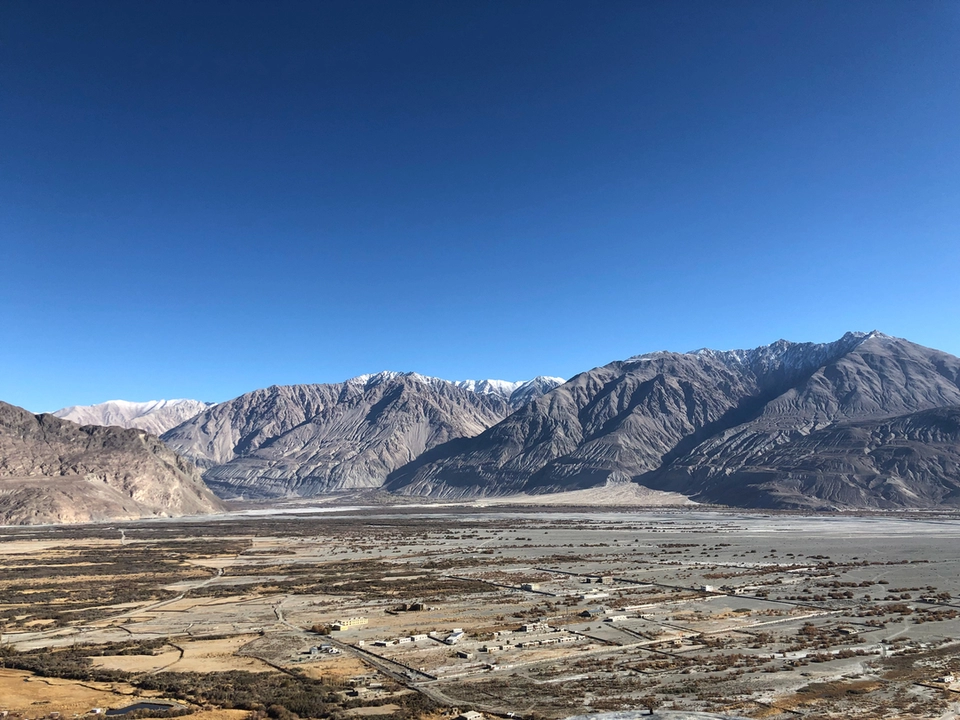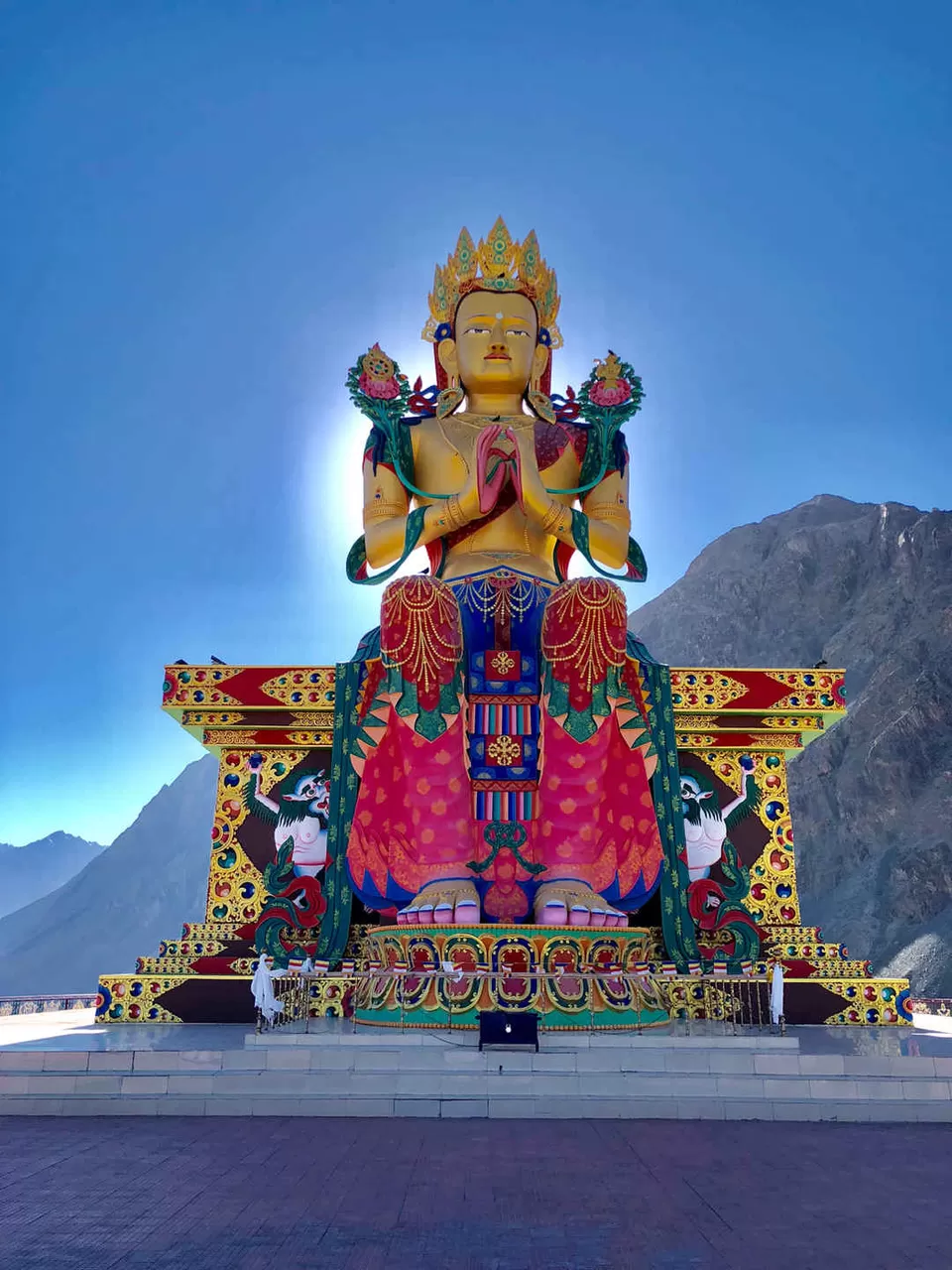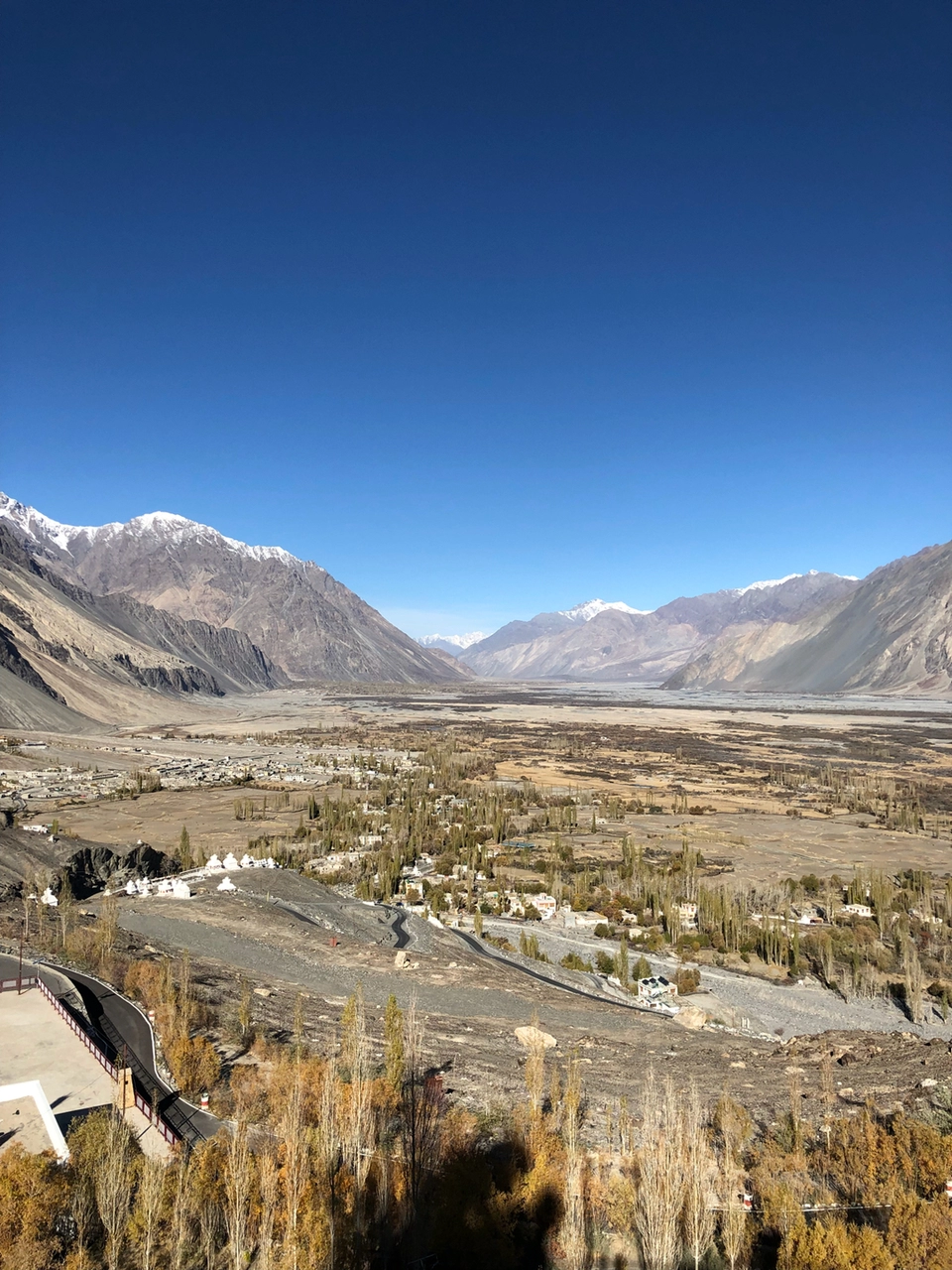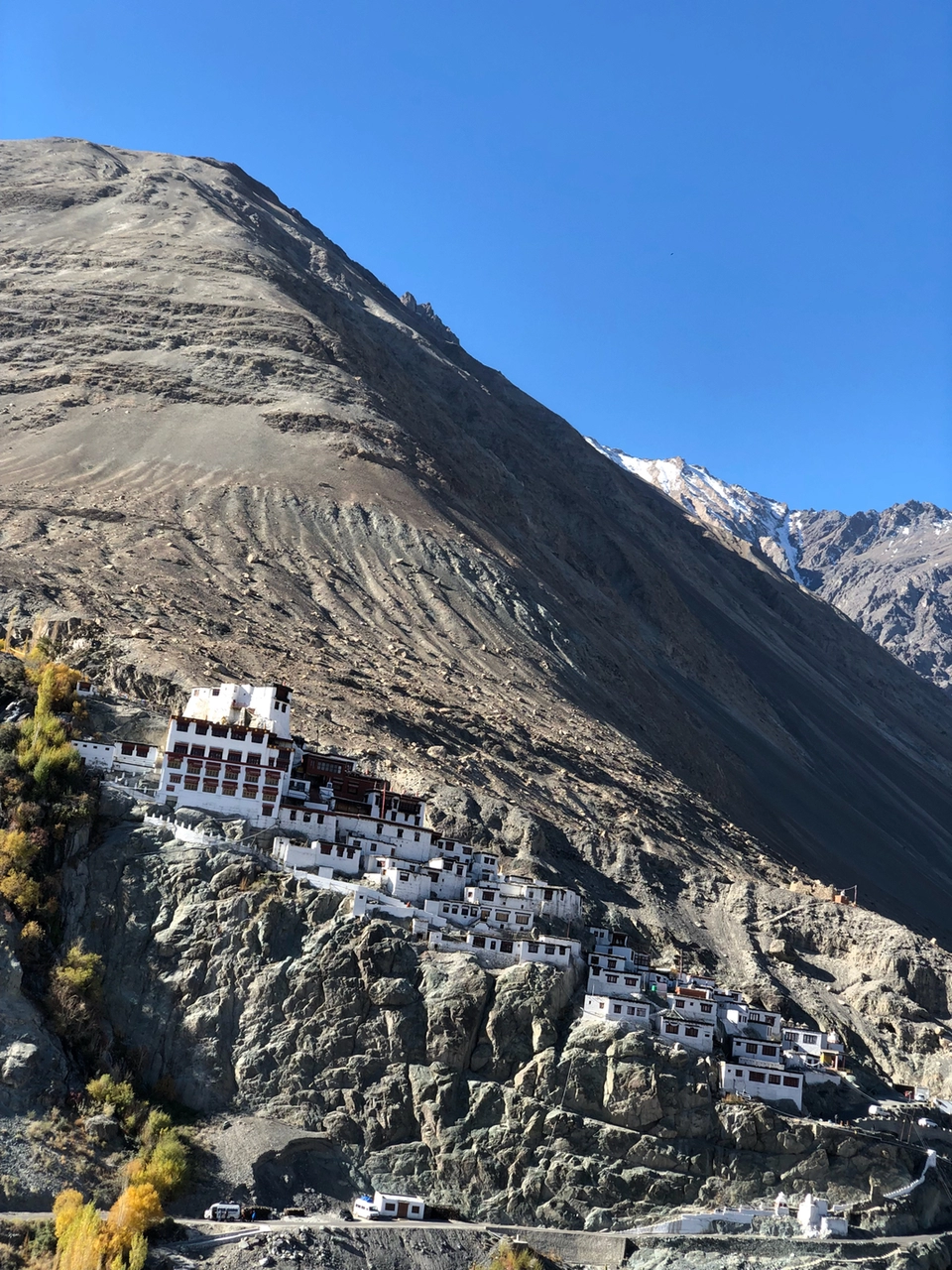 Pangong Tso- The excitement to see the true beauty of Leh kept us at the edge of our seats but the wait was a bit longer as it is a 5 hour drive from Diskit to Pangong and comes with long vast roads, barely human interaction and a few small villages. Its seemed all worthy once we reached the famous Pangong Tso.
It is an endoheric lake, situated at height of almost 4400 m. The lake is 130 km long and extends from India to China where 70% is part of China and rest is here for us to relive the serenity. It is truly said the GEM OF LADAKH.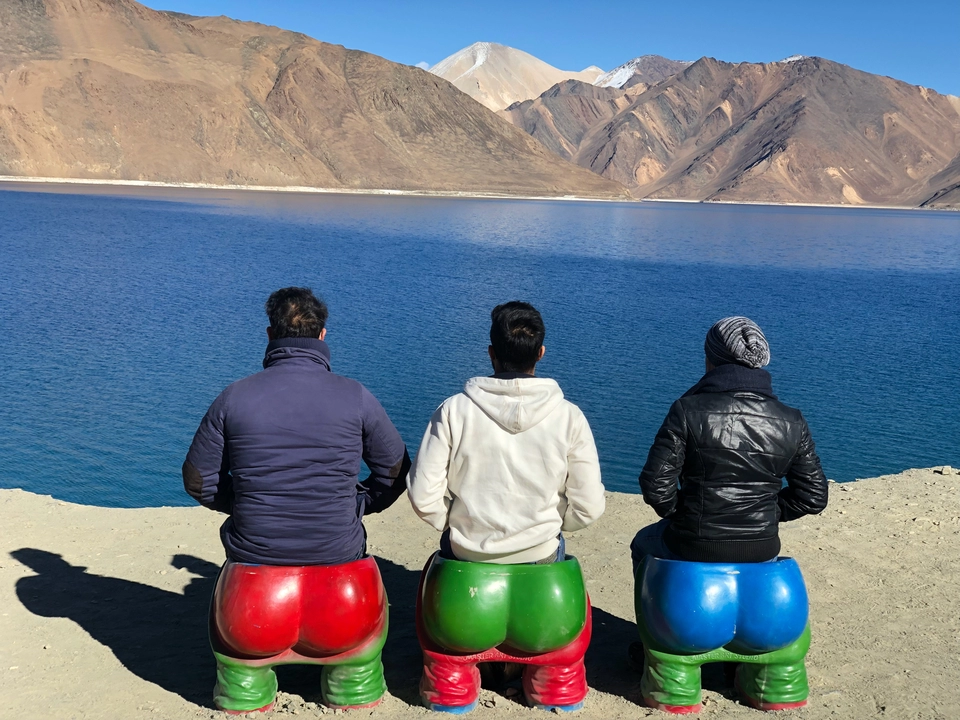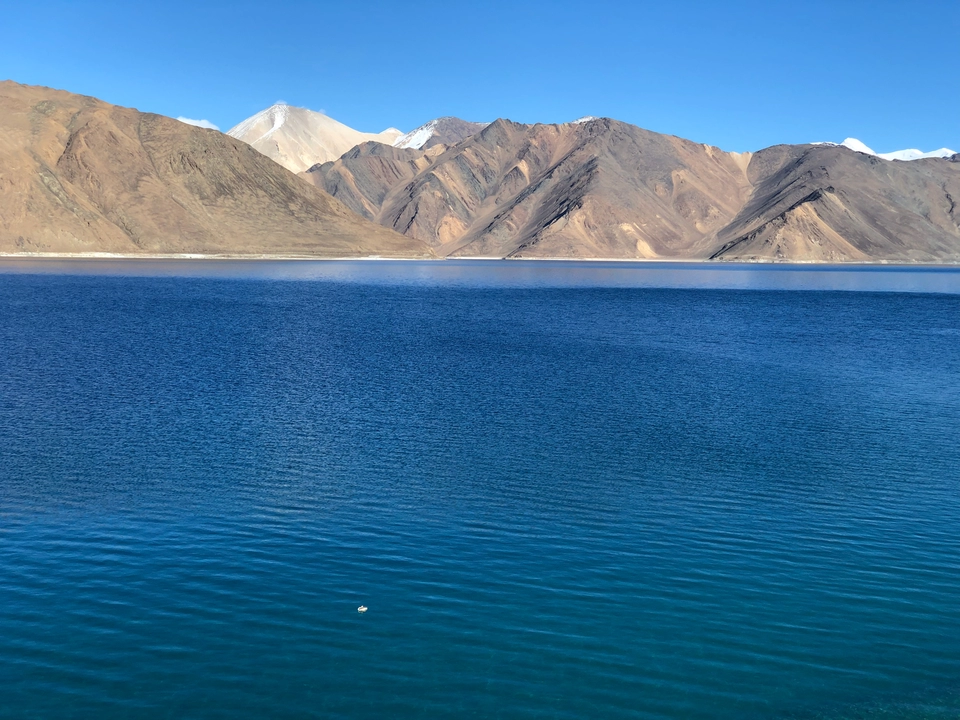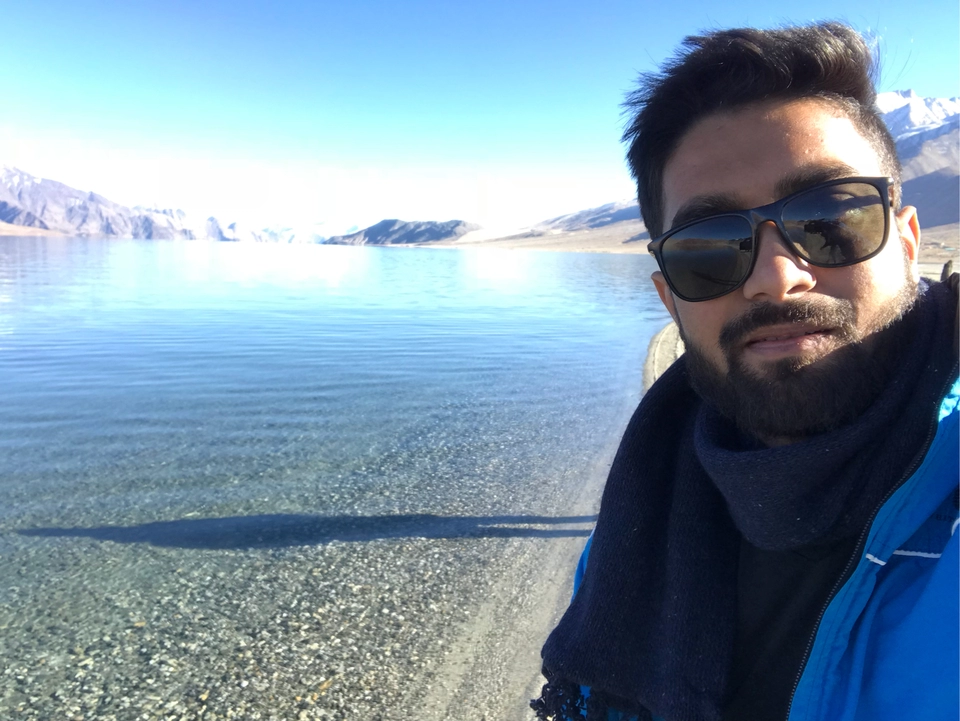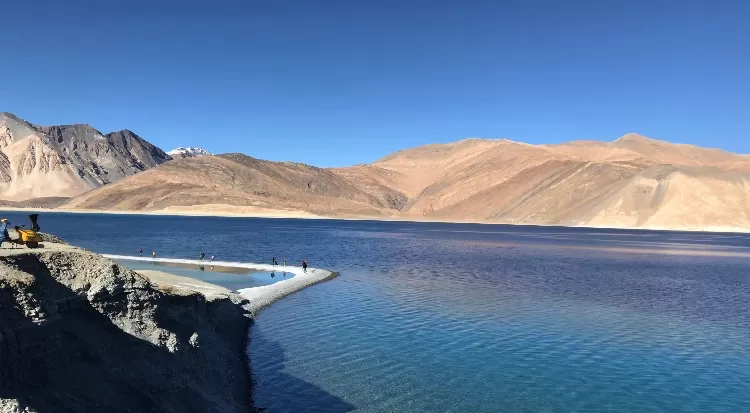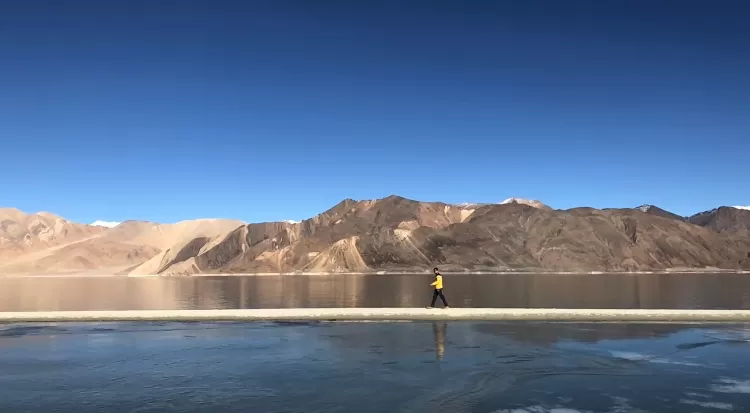 The time spent at Pangong Tso was unthinkable and unforgettable. But it was time to say Goodbye.
Chang-la Pass- Moving towards the end of our tour, there was something magical waiting for us. Changla-pass is another high motorable pass in the world, similar to Khardung-la it was covered in snow about a feet deep. It is 3-4 hours drive away from Pangong and is alternate route for Leh town. The days in October are shorter and nights are typically longer for Leh people. We started from Changla around 7.00 pm and by 8.00 pm we could see the sky filled with millions of stars. That was something unexpected and new for us to see the sky that bright at night, as if we were travelling in a galaxy. So we parked the car at the top and came out in almost -10 °C to witness star gazing. No words can describe how magically beautiful it was. Wish we could stay a bit longer but the cold weather was taking its toll on us. We left with imprinted images of the place in our mind.
We reached Leh town an hour later.
Back to reality. We had a flight at 9am to Delhi. We left the place at 7:30 in the morning and till we reached our destination the tour was touring in my mind the whole time.
Essentials:
Going to high altitude places requires few needful things and planning to make sure to enjoy your trip to the fullest.
Warm clothes (2 layers)
Diamox tablet
Fresh water
Water proof shoes
Sun glasses (UV lens)
Planned itinerary
Budget friendly stays
All pictures are property of the writer. If you want to see more of his stunning photographs, follow her on him on Instagram.
Sign Up now and get the latest travel updates from Tripoto straight in your email's inbox!