As summer is soon approaching we have compiled a list of places which will cool you down and give you pure serenity and a sense of bliss. Don't worry, we have included all the details that you would require to reach the destinations so that all you have to worry about is picking a place from our list, roping in your friends, family and setting the dates for your adventure. Ok, here we go with the list: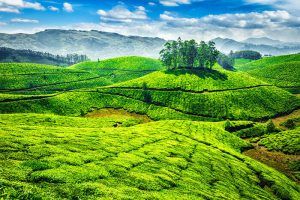 Get FLAT Rs 800/- Off on Domestic and International Flights on happyeasygo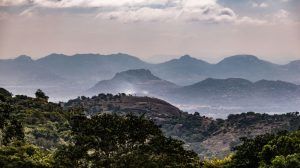 Get 12% Exclusive Discount on any Ride with Royal Brothers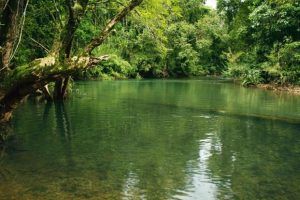 Agumbe is an out of the box selection for a summer getaway, but then that is why you are here, right?. Agumbe is a less crowded captivatingly beautiful village which is located in the high altitude western Ghats in the state of Karnataka. Surrounded by scenic mountain ranges and lush rainforest this make the perfect getaway when planning a trip from Bangalore. The major attractions are the numerous waterfalls such as Onake abbe, Jogi gundi falls and many others. With valleys and temples spread across the area, it gives you a good idea of the history of Agumbe. It is located 348 Kms from Bangalore and can be one of the perfect places to visit near Bangalore for a weekend getaway.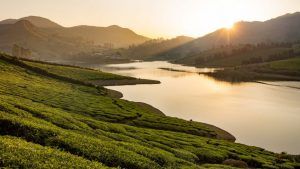 One of the best places to visit in summer near Bangalore and highly sort after hill station in south India, it boasts of impressive landscapes with cliffs, forests, valleys, and waterfalls. Located in the state of Tamil Nadu, Kodaikanal is referred to as the 'princess of hill stations', that has a cool climate throughout the year and very good accessibility as well as connectivity. The major attractions are the manmade lake that resides at the center of the town, Coaker's walk, silver cascade falls, Bryant Park is a must visit. Located about 465 Kms from Bangalore it is perfect for romantic getaways as it is not as commercialized as Ooty, but offers a completely different experience.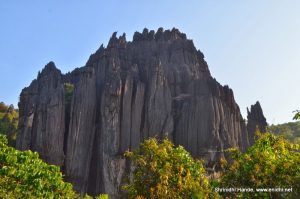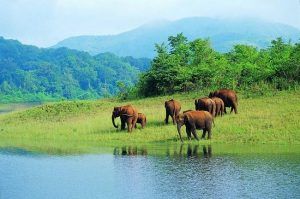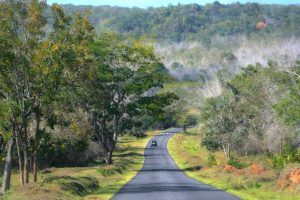 Bandipur is known for its forests in the national park and its population of Tigers of the tiger reserve. The park also habitats deers, Indian Elephants, Bisons, and many other species of animals. Located in Karnataka, Bandipur is a short ride from Bangalore as it is just 220 Kms away making it the perfect weekend getaway. Bandipur was once known as the hunting grounds of Kings and maharajas of Mysore. The Himavad Gopalaswamy temple offers one of the best breathtaking views of the landscape of the forest and the land.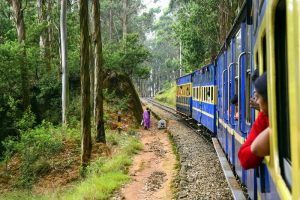 Coonoor is an alluring retreat located deep in the Nilgiris mountain ranges of Tamil Nadu which provides a bird's eye view of the entire Nilgiri hills, waterfalls, and the landscape. Coonoor is the second highest hill station in Tamil Nadu after Ooty. The Nilgiris mountain train ride is one of the oldest in India generally called the toy train. Lamb rock, Dolphin's nose, St.Catherine falls are some of the major attractions and tourist spots at Coonoor. For the adventurer in you, there are also trekking trails that are present to take you into the heart of Nilgiri forest. Coonoor is located around 315 Kms from Bangalore and boasts good accessibility.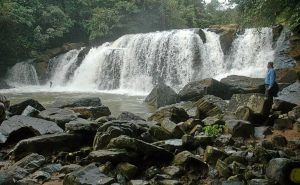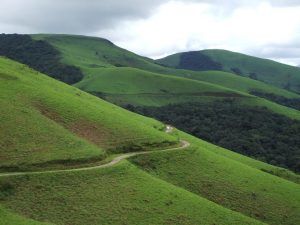 Kemmanagundi is a beautiful hill station located in the Tarikere taluk of Chikmagalur, Karnataka. KR hills is a popular name for kemmanagundi hills, was named by the king of Mysore making it his summer retreat. This hill station has the best valleys, lush green vegetation and mountain streams. Some of the major attractions are Raj Bhavan, Rock garden, Bhadra tiger reserve, Hebbe falls and Z point. Located at a distance of 274 Kms from Bangalore it makes a good proposition for a 1-2 days trip.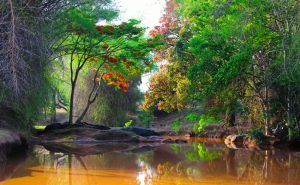 Masinagudi is a rare location which is ideal for both adventure lovers and nature lovers. Masinagudi is perfect for people who love being surrounded by wildlife and love treks and wildlife safaris. Masinagudi houses one of the best sanctuaries for elephants and is located in the Nilgiri district of Tamil Nadu. Masinagudi allures us with lush green forests, inhabited by thick vegetation and beautiful waterfalls, stunning rivers and a variety of animal sightings. It is a must-visit destination and is located at about 245 Kms from Bangalore, giving you an option for your impulse trips and weekend rides.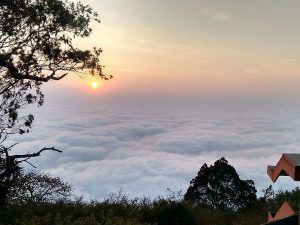 Nandi hills is a crowd favorite getaway in Bangalore which is located just 61 Kms from the city and is perfect for people chasing the morning sunrises as it gives a perfect panoramic view of the city with a bed of clouds below. Nandi hills is a short trip which can be completed in a day and are best for those spontaneous unplanned escapes from the city. This beautiful haven is located very close to the Bangalore city, with good connectivity through roads and is one of the best places to visit near Bangalore one day trip. Nandi hills were known for the Nandidurg which is a hill fortress located at the top of the hill and was used as a summer retreat of Tipu Sultan.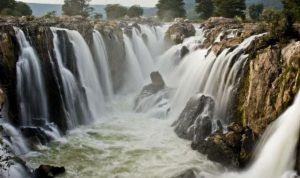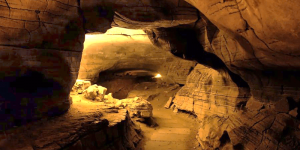 Anthargange is a mountain range with a unique natural beauty that is located in the Kolar district, the southern part of Karnataka. Anthargange means the "Ganges of the deep" which has lush vegetation and rocky hillsides. The main attraction is the caves which were naturally formed over a period of time. Anthargange is also known for their old temples and natural springs smeared with the rocky terrain, as it is a trekker's paradise. Anthargange promises to be a destination where memories and adventures are experienced. It is located nearly 67 Kms from Bangalore city and is perfect for short trips and rides.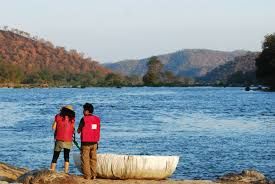 Bheemeshwari is a picturesque location which gives a variety of options for trekking, sightseeing, rafting, kayaking, zip lining, and mountain biking. Located near the banks of Cauvery and surrounded by dense forest Bheemeshwari is a pure summer paradise. Regarded as one of the best tourist destinations near Bangalore, it is located just 100 Kms away from Bangalore. Bheemeshwari also has a lot of resorts and activity centers to keep you engaged throughout your trip.
Yelagiri is a hill station located in the south of Tamil Nadu and stands amidst mountain ranges and valleys. Yelagiri has a pleasant climate throughout the year making it ideal to visit even in summers. Located just 150 Kms from Bangalore, it qualifies as a perfect weekend getaway. Yelagiri has a serene calm to its atmosphere making you feel relaxed and through the lush forest and landscapes. Some of the most visited tourist attractions in Yelagiri are Jalagamparai Waterfalls, Punganoor Lake Park, Swamimalai Hills to name a few. Yelagiri has many temples which receive huge footfalls throughout the year. Yelagiri is a hill station you don't want to miss out on.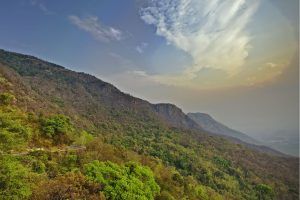 Yercaud is a hill station located in Tamil Nadu and got its name from Yercaud lake located in the center. Yercaud has its landscape covered with the cultivation of coffee, pears, and apple. Some of the must-visit places in Yercaud are Anna park, Emerald Lake, Bear's Cave and botanical garden. Located at the eastern ghats, the treks are one of the most memorable experiences to be had in Yercaud. Yercaud has a lot of accommodation options and is a good place for a summer getaway. It is at a distance of 215 Kms from Bangalore and is easily accessible.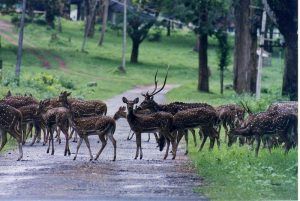 Nagarhole Wildlife Sanctuary is also called as Rajiv Gandhi national park, located in Karnataka. This wildlife reserve boasts an impressive landscape filled with rivers, mountains, and jungles. Part of Nilgiri biosphere reserve, It resides next to the Brahmagiri mountains which have an abundance of sandalwood and teak trees. The Kabini river passes through the middle of the park and is home to tigers, elephants, birds, and other wildlife animals. Irupu falls is one of the main attractions in Nagarhole Wildlife Sanctuary and is located at a distance of 226 Kms from Bangalore.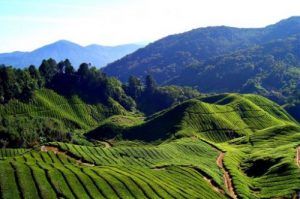 Wayanad is called as the green paradise and is located along the western ghats. The pure beauty and its hypnotic serenity make Wayanad an essential destination for your vacation. It has a salubrious climate and receives dense rain throughout the year. Wayanad has a lot of options for trekking, wildlife tours, and plantation visits. The Wayanad sanctuary is one of the integral parts of Nilgiri mountain ranges and has good connectivity all through the year. It is located at around 278 Kms from Bangalore.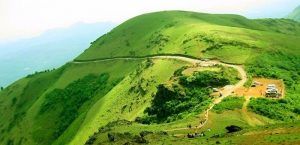 Chikmagalur is located in the Malnad region of Karnataka at the start of the western ghats. Coffee is the major attraction of Chikmagalur and is also called the coffee land of Karnataka. It has a lot of exciting places to visit ranging from pilgrimage temples to tours of the coffee plantation. The closest airport is Mysore and 245 Kms away from Bangalore. The major attractions are Hirekolale lake, Baba Budangiri, Bhadra wildlife sanctuary, Amruthapura, and Kemmanagundi has made Chikmagalur one of the best places to visit near Bangalore in March . The climate in Chikmagalur is pleasant all year round which makes it perfect to visit during summers times.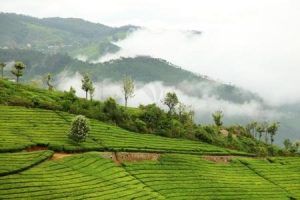 Ooty is often known as the queen of hill stations and is located in the southern state of Tamil Nadu. A land filled with beautiful lakes and scenery, Ooty makes an ideal place to have a vacation with family and friends. It is the capital of Nilgiri district and some of the main attractions are Ooty lake, Rose and Botanical garden. Ooty has cool weather most of the year and is filled with vegetation and dense forests. The yearly annual tea tourism festival is one of the major attractions. Ooty has good connectivity from all the major cities in south India and is located 278 Kms from Bangalore. Ooty presents a very good summer escape from Bangalore and we highly recommend adding it to your bucket list.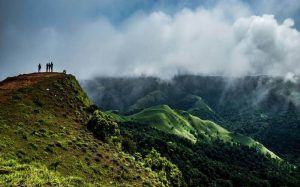 Coorg is one of the most famous hill stations in south India and the top destination from Bangalore. It is located at a distance of 265 Kms from Bangalore and is located in the Kodagu district of Karnataka. As a part of Western Ghats, Coorg has a lot of tourist attractions, some of them being Abbey falls, Iruppu falls, Talacauvery and Dubare to name a few. Coorg has many wildlife sanctuaries, national parks. Some of the animals found here are elephants, leopards, tigers, and boars. With the landscape perfectly suitable for trekking Coorg is a trekker's paradise and has close proximity and connection with Mysore and Mangalore junction railway stations. Coorg's all year pleasant weather, accessibility, attractions, and landscape has made it our number one pick in our best places to visit in summer near Bangalore.