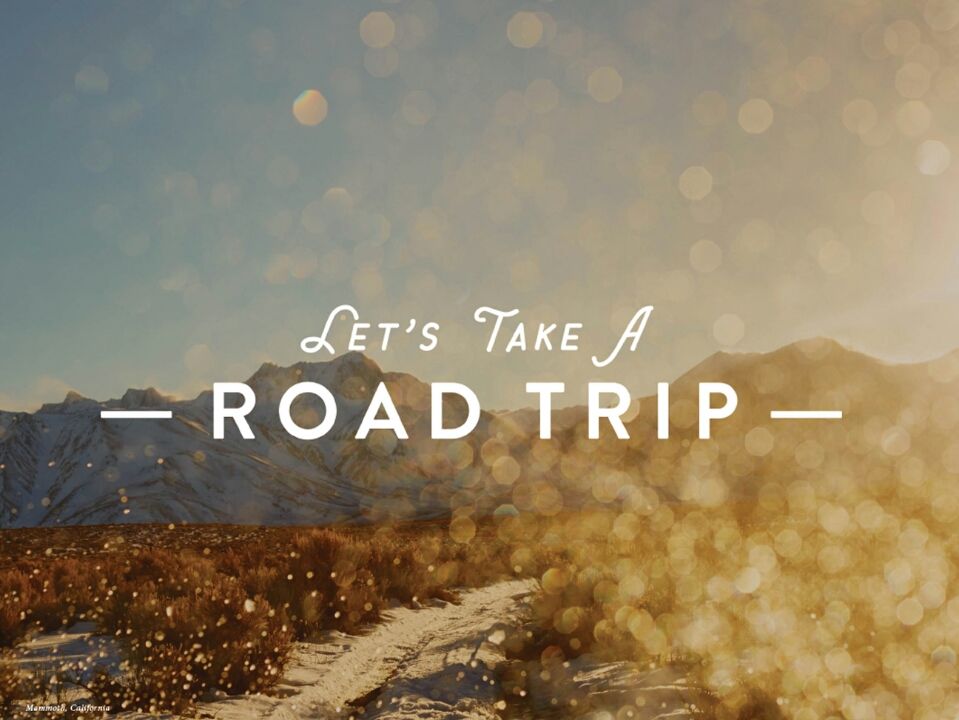 "Some beautiful paths can't be discovered without getting lost." - Erol Ozan
Ever thought of experiencing something like Arjun,Imraan and Kabir of "Zindagi Naa Milegi Dobara" ?
Endless sunshine, amazing cities, best national parks, amazing hill stations , mystifying rivers, incredible natural treasures—no matter what you want to do and see on your next vacation,South India has it all.And the best thing is- from Bangalore , you can go on a road trip to all the iconic destinations you've dreamed of visiting, plus a countless number of incredible off-the-beaten-track experiences.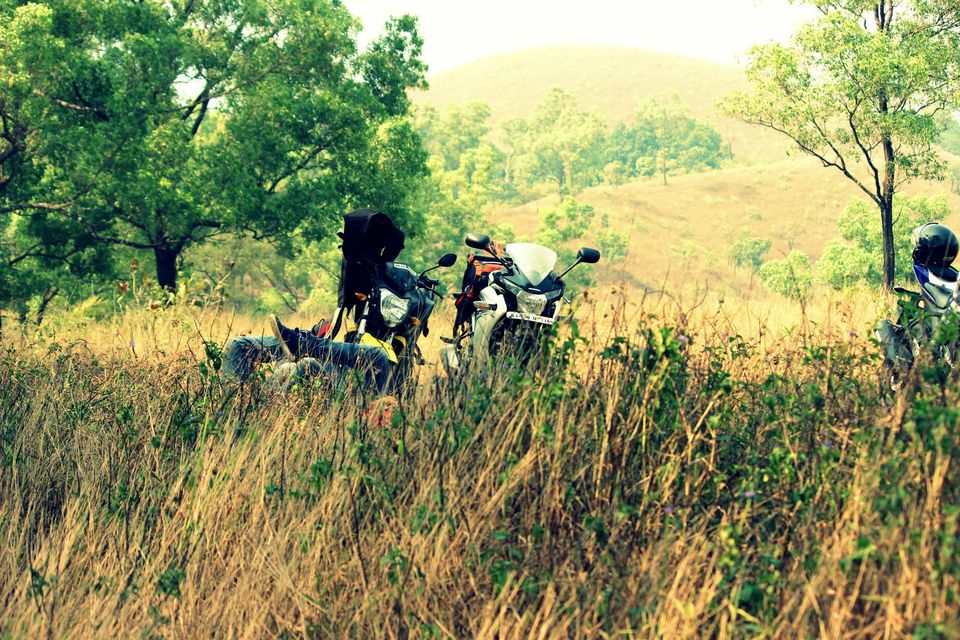 Here's a list of 25 Road Trips (Destination & Round Trip Distance) from Bengaluru , you should experience at least once :-
1. Avalabetta Hilltop , Karnataka (185 kms)

Avalabetta is 90 odd kms from Bangalore, a hillock with pretty nice views from the peak ,populary known as 'Nandi Hills without the crowd'.From Bangalore take NH44 upto Peresandra,take left and continue for next 16kms.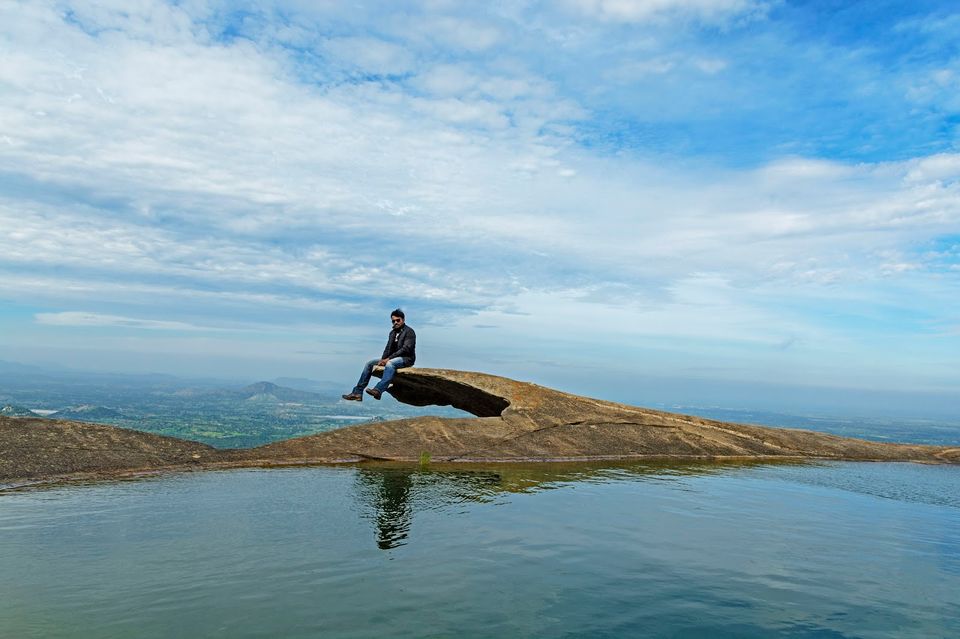 2. Bheemeshwari Nature Camp , Karnataka (210 kms)
The Bheemeshwari Adventure and Nature Camp is situated on the banks of River Kaveri and is located at around 100kms from Bengaluru. It offers a range of adventurous activities from zip line, rope walking, kayaking and rafting. But the chief crowd puller is the Mahseer – the largest tropical gamefish known to man.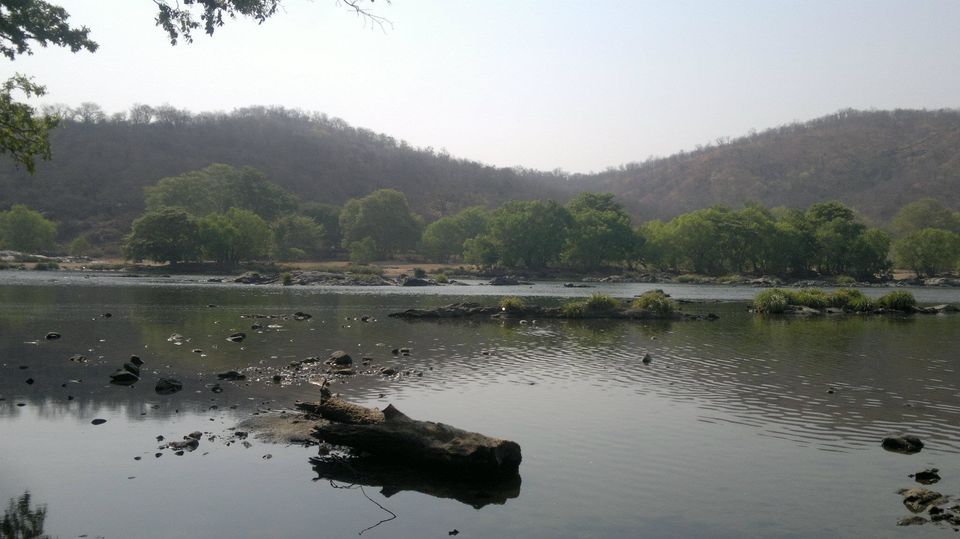 3. Shivanasamdura Falls , Karnataka (275 kms)
The World Waterfall Database ranked Shivanasamudra falls at 45th among the world's 100 waterfalls and is home to the first Hydro-electric Power station in Asia.It is situated on the banks of the river Kaveri, around 135kms from Bengaluru.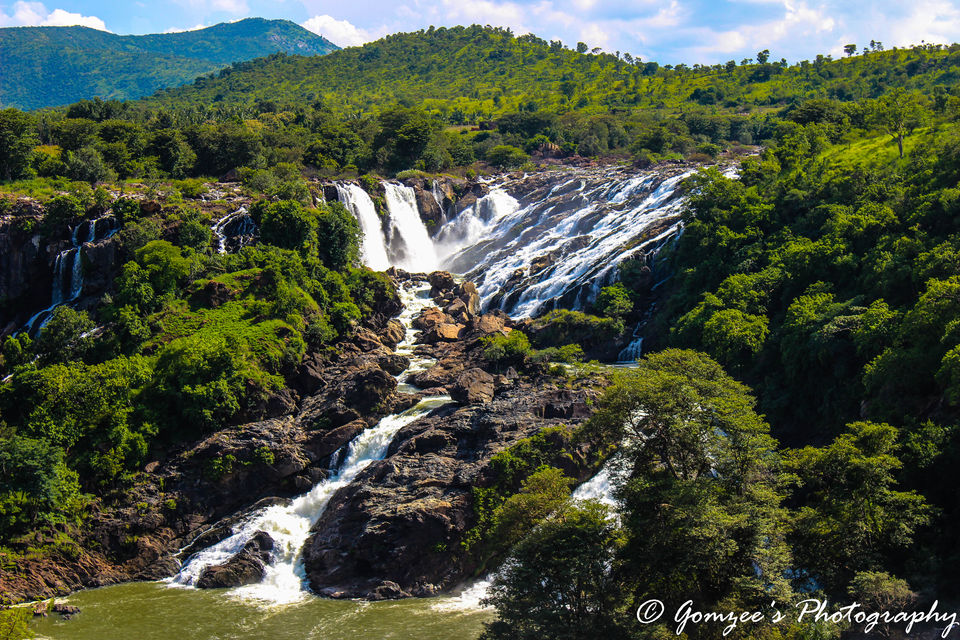 4. Hogenakkal Waterfalls , Tamil Nadu (310 kms)
Hogenakkal Falls is often known as the 'Niagara of India',located in the Dharmapuri District of Tamil Nadu, it lies at a distance of about 180 kilometres from Bangalore.

Its better to avoid the shorter routes (120kms via Anchetty) at night as it passes through deep jungles and road condition is poor.
5. Yelagiri , Tamil Nadu (320 kms)
Nestled in the foothills of the eastern ghats, Yelagiri is a small hill station in the Vellore district of Tamil Nadu.Its situated at an altitude of 1,410 metres above MSL and 160kms from Bengaluru. The winding Ghat road that has 14 hairpin bends and offers panoramic breath taking views of the hills and its surroundings.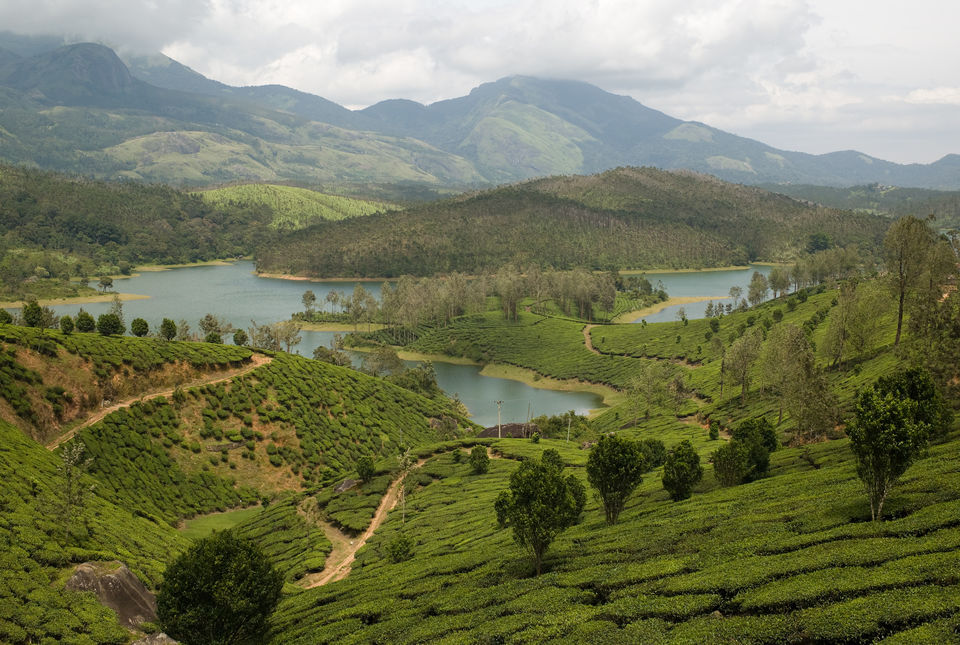 6. BR Hills , Karnataka (350 kms)
BR Hills is a heaven for picturesque beauty and wildlife paradise in Karnataka. The BR hills links the Eastern Ghats and the Western Ghats allowing animals to move between them and facilitating gene flow between populations of species in these areas.It is located at around 170kms from Bengaluru.
7. Nagarhole National Park,Karnataka (450 kms)
Blessed with rich wildlife, attractive jungle and a scenic lake, Nagarhole National Park, is one of the best national parks in Karnataka. The park covers 643 km2 (248 sq mi) located to the north-west of Bandipur National Park, at a distance of 220kms from Bengaluru.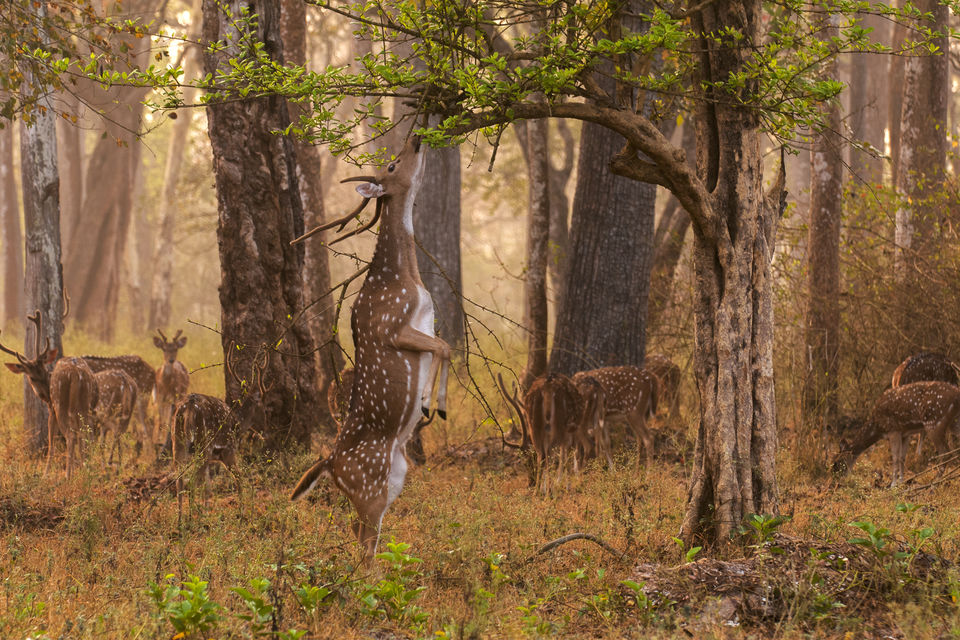 8. Bandipur National Park , Karnataka (450 kms)
Bandipur National Park, an 874-sq.-km forested reserve in the southern Indian state of Karnataka, is known for its small population of tigers. Once the private hunting ground of the Maharajas of Mysore, the park also harbors Indian elephants, spotted deer, gaurs (bison), antelopes and numerous other native species and is located at 225kms from Bangalore.

9. Yercaud , Tamil Nadu (460 kms)
Yercaud is a small hill station in Salem District, in Tamil Nadu, India, located in the Shevaroys range at around 215 kms from Bengaluru. It is situated at an altitude of 1515mtrs and is popularly called as 'Jewel of the South'.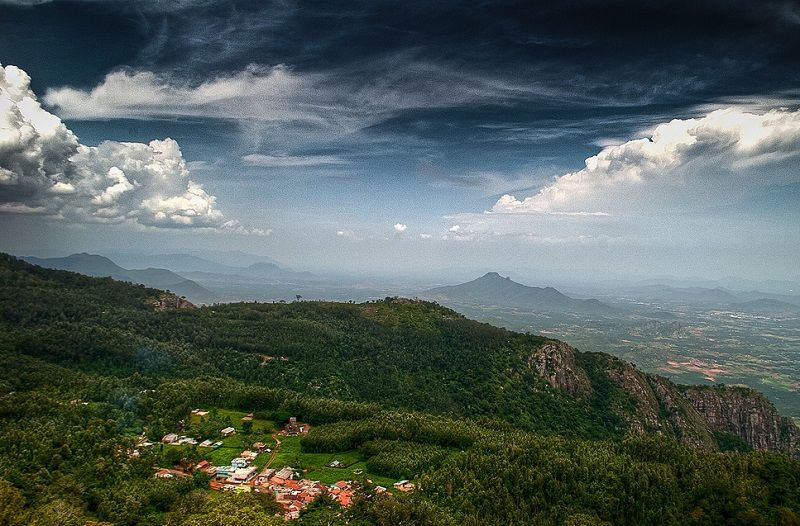 10. Chickmagaluru - Mulayyanagiri , Karnataka (530 kms)

Chikkamagaluru is a town located at around 245kms from Bangalore. The main attraction is the Mulayyanagiri which is the highest peak in Karnataka, 25kms from the town of Chickmagaluru. The road to the peak goes through the green meadows and gives one of the breath taking views.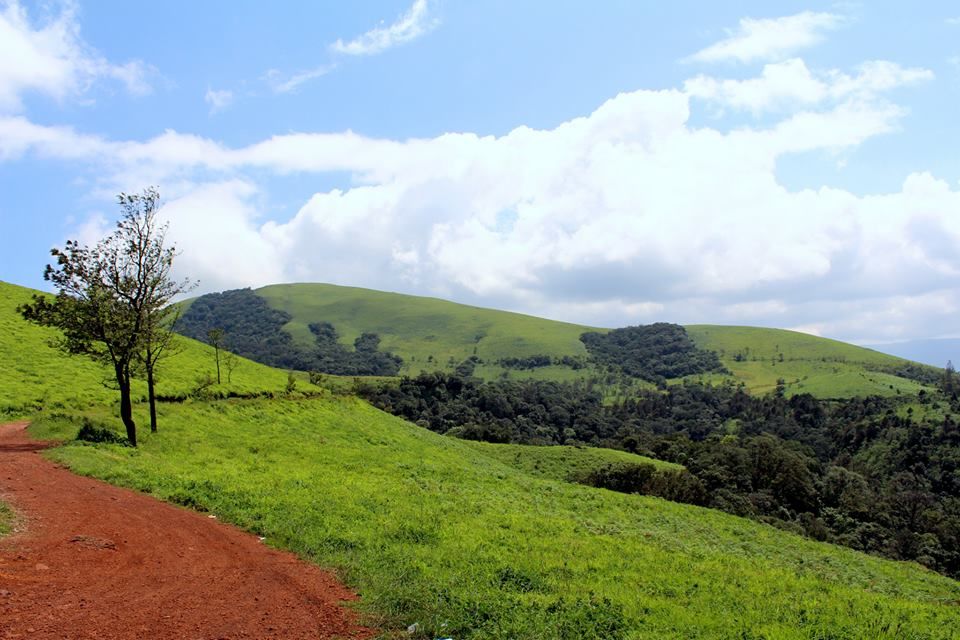 11. Coorg , Karnataka (550 kms)
Coorg or Kodagu is popularly known as "Scotland of India", is located at 265kms from Bangalore.Experience the enchanting fragrance of coffee,the aroma of fresh cardamom, Black pepper and Coorg honey,bathe in the holy river Cauvery and breathe the fresh cool air.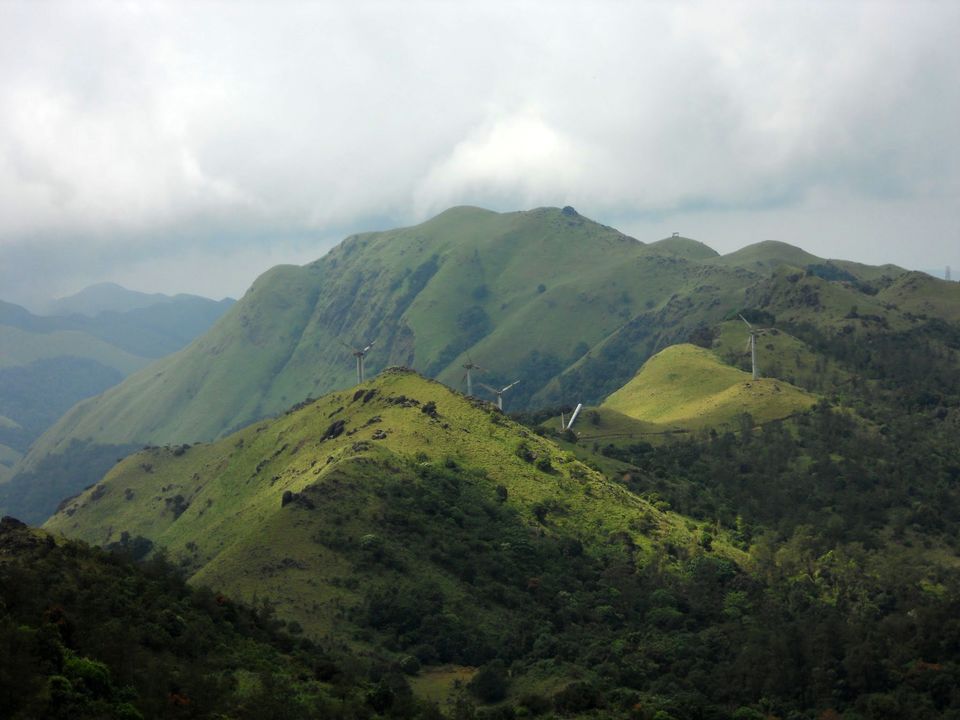 12. Gandikota - Belum Caves , Andhra Pradesh (550 kms)
Gandikota is a small village on the right bank of the river Pennar, located at 270 kms from Bangalore. There's a 12th century fort overlooking the river ,the gorge next to the fort is called Grand Canyon of India. 60 kms further , Belum Caves is the largest tourist cave in Indian subcontinent and the longest caves in plains of Indian Subcontinent.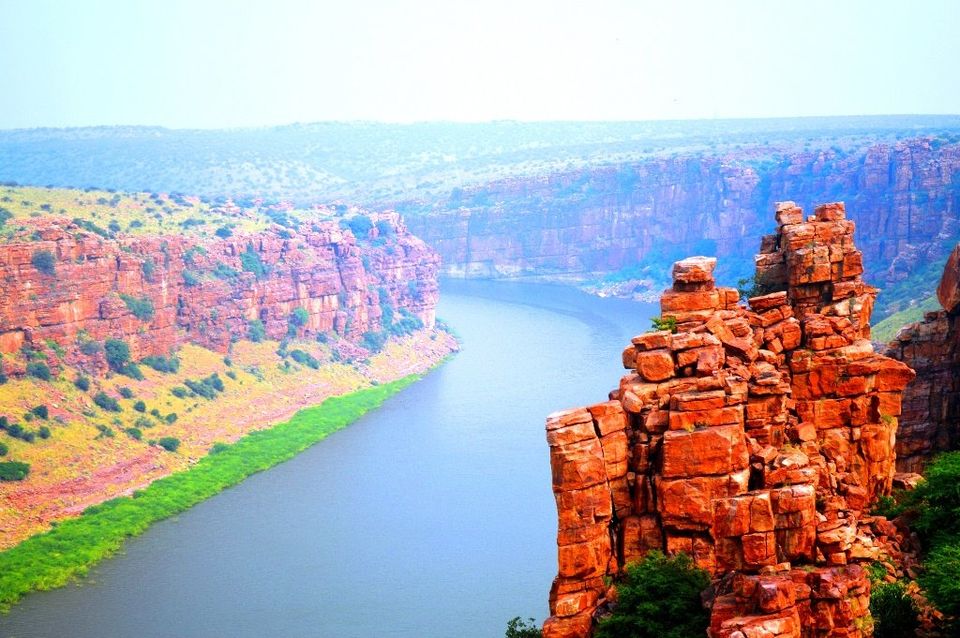 13. Ooty - Coonoor, Tamil Nadu (600 kms)
Located in the heart of Nilgiri Hills, Ooty is one of the most popular hill stations in India.Situated at an altitude of 2240 mtrs , located at an distance of 270 kms from Bangalore , Ooty is often referred as "Queen of the Hills". Smaller and Quieter, Coonoor is further 18 kms from Ooty.
14. Wayanad , Kerala (600 kms)
Located amidst the mesmerising jungles of Western Ghat in the state of Kerala, Wayanad is one of the best and most visited hill stations in South India and attracts tourist from all over the country. Located around 250 km from Bangalore, there are myriads of Wayanad tourist places, which are extremely beautiful and mesmerizing.
15. Pondicherry - Mahabalipuram , Tamil Nadu ( 750 kms)
Pondicherry's vibe: less faded colonial-era ville, more a bohemian-chic, New Age–cum–Old World hangout on the international travel trail. Located at a distance of 310 kms from Bangalore,pristine beaches,continental food, cheap alcohol makes it a perfect destination for the weekend.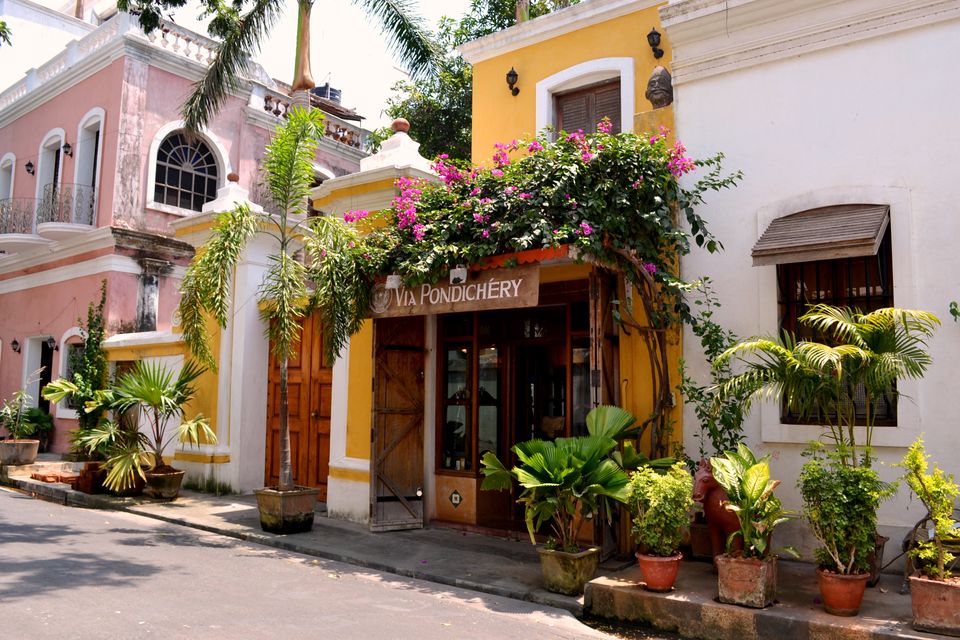 Mahabalipuram is one of the beautiful places in south India, and a wander round the town's magnificent, World Heritage–listed temples and carvings inflames the imagination, especially at sunset. With the Bay of Bengal accompanying you on your right, East Coast Road from Pondicherry to Mahabalipuram offers one of the best road trips in South India.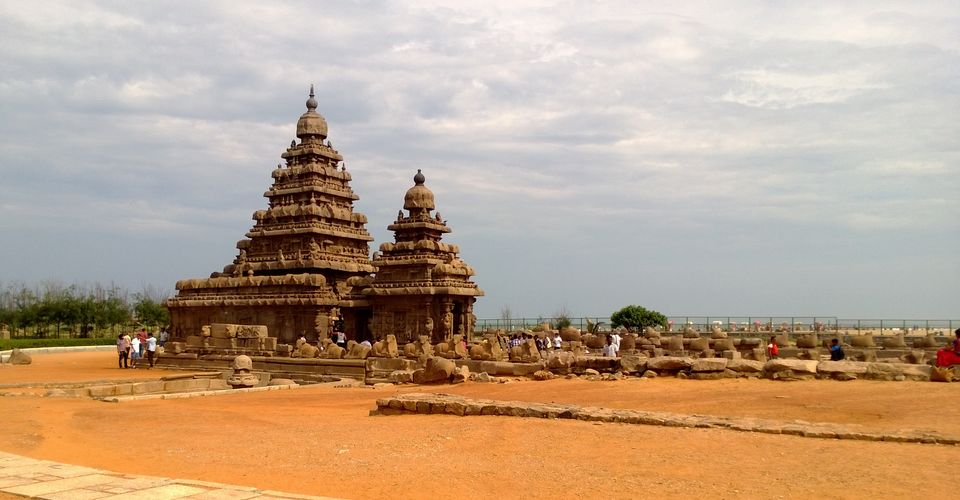 16. Kannur - Kasaragod , Kerala (800 kms)
Kerala's northern coast is far less touristed than the south, which for many is an attraction in it own right. The main draw in this part of coastal Kerala are the beautiful, undeveloped beaches and the enthralling theyyam possession rituals. Kannur is 310 kms from Bangalore and one its major attractions is the motor-able beach.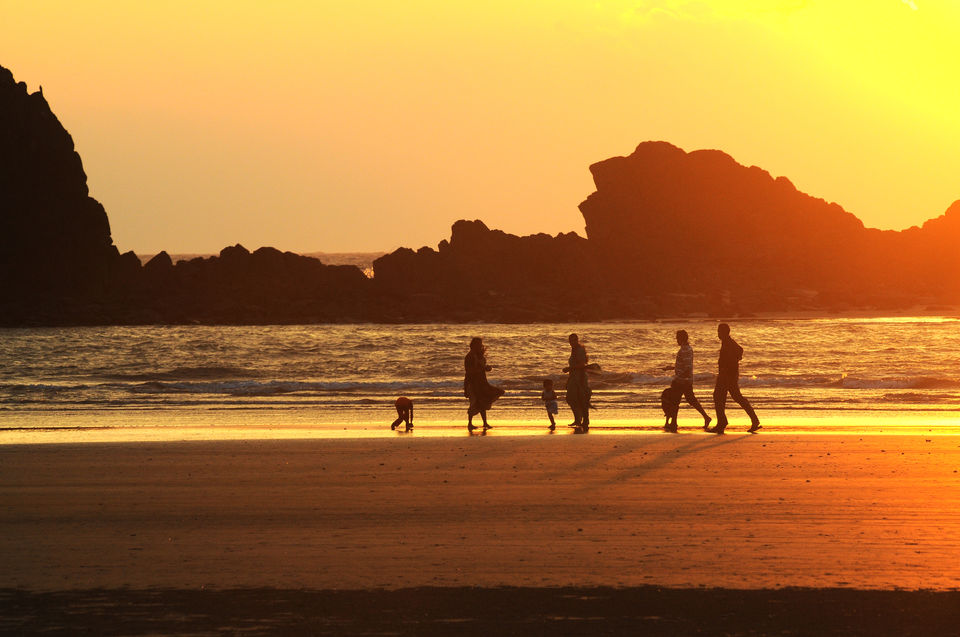 Kasaragod is further 100 kms from Kannur , and offers some great beaches and Bekal Fort.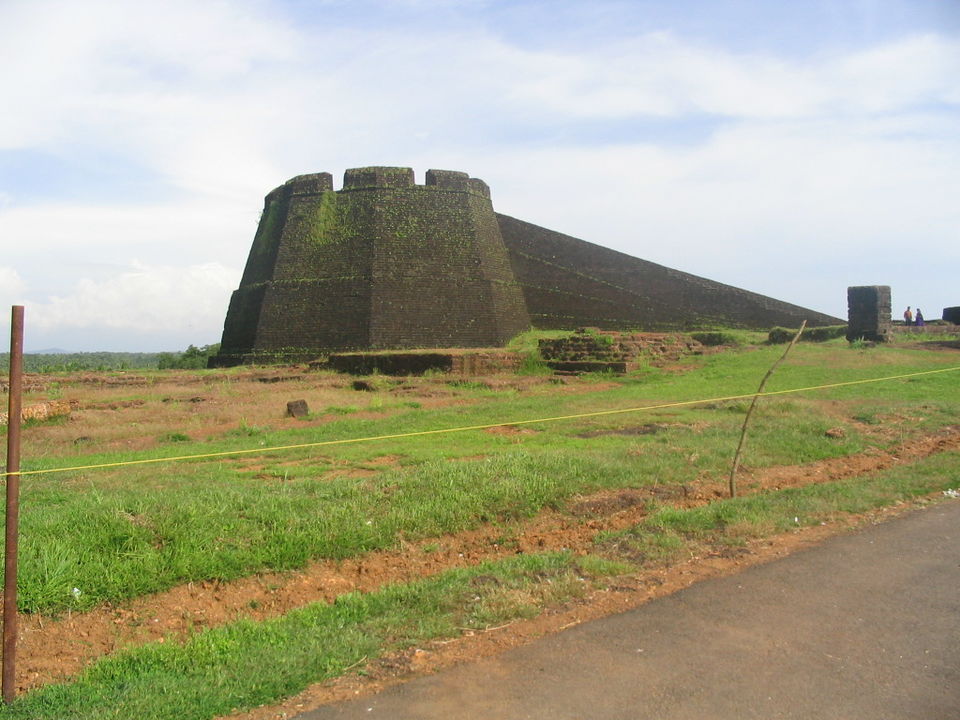 17. Kudremukh - Mangalore , Karnataka (820 kms)
The Kudremukh National Park is the second largest protected region in the Western Ghats that is spread over an area spanning 600 sq km. The region is home to langurs, macaques, barking deer, malabar giant squirrels and chitals. Leopards, tigers, jackals and wild dogs have also been spotted here.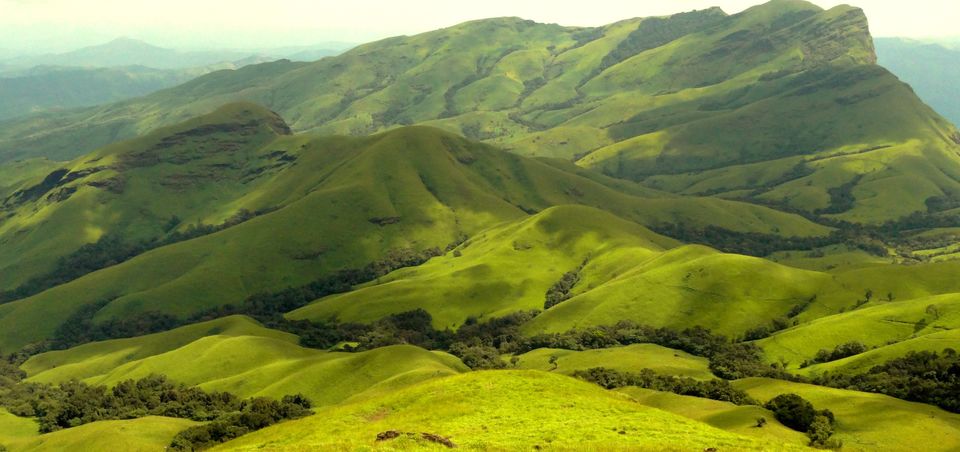 Mangalore is around 75 kms from Kudremukh , an ideal destination for night stays as Kudremukh lacks facilities of accommodation.
18. Kodaikanal , Tamil Nadu (930 kms)
Kodaikanal is one of the most popular hill resorts in India, a 465 kms drive from Bangalore. Centred on a beautiful lake, Kodai rambles up and down hillsides with patches of shola forest, unique to the Western Ghats in South India, evergreen broadleaf trees like magnolia, mahogany, myrtle , and rhododendron.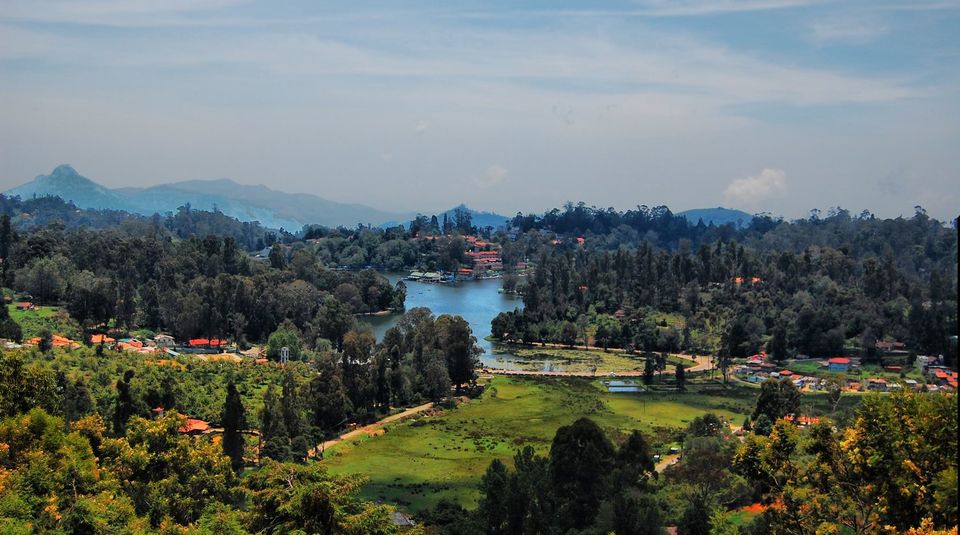 19. Munnar , Kerala ( 1000 kms)
1,600 m above sea level, Munnar is the most sought after tourist destination in South India.Sprawling tea plantations, picture-book towns, winding lanes,exotic flora and holiday facilities make this a popular resort town.Munnar also has the highest peak in South India, Anamudi, which towers over 2,695 m.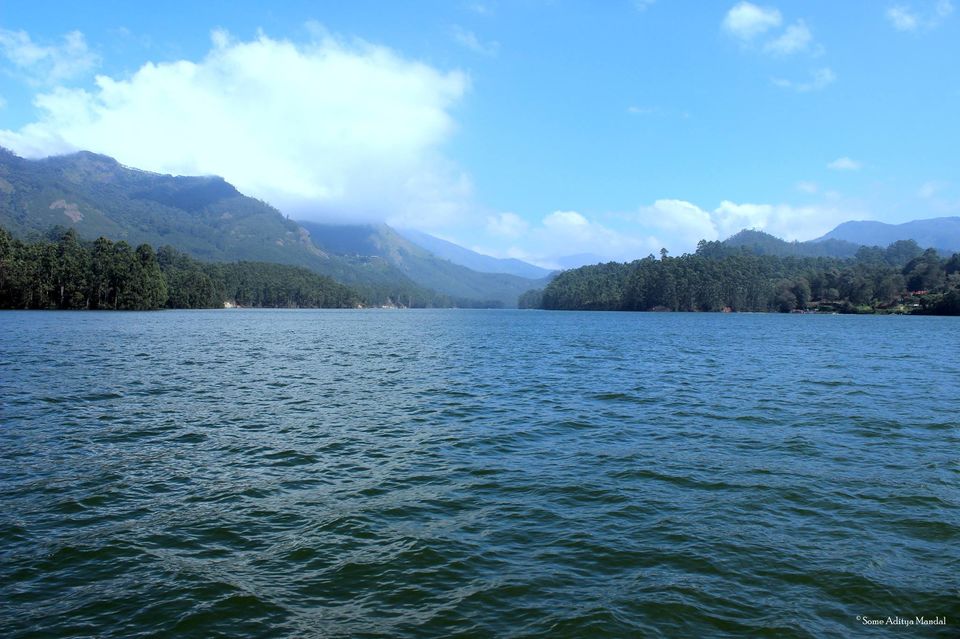 20. Dandeli - Karwar ( 1100 kms)
Dandeli is a town in Uttara Kannada district of Karnataka, India, in the Western Ghats region,a 460 km drive from Bangalore. There are lot of activities around Dandeli, which include white water rafting, canyoning, trekking, wildlife,jungle camping and birding tours.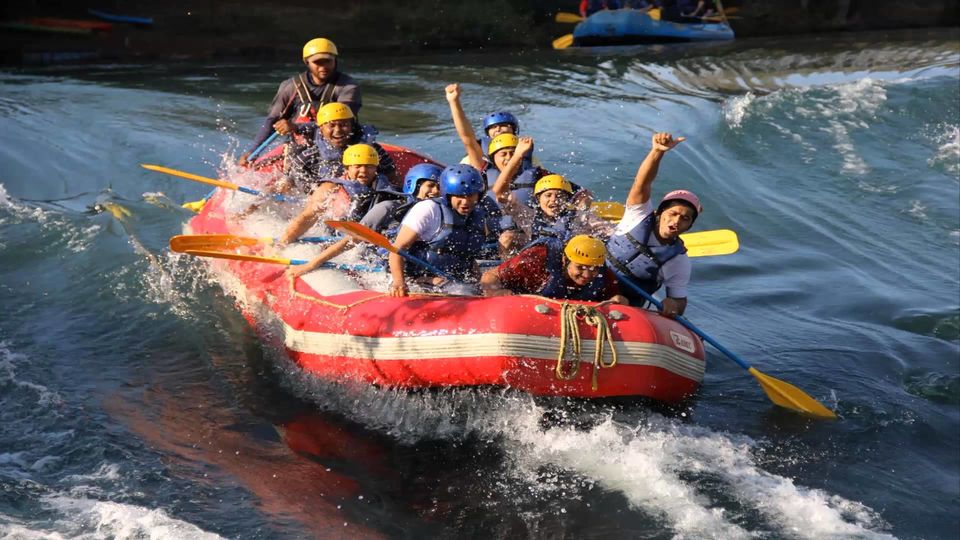 Karwar is a little coastal town , 100 kms from Dandeli , offers a lot of water sports from snorkeling to dolphin sporting , kayaking and banana rides.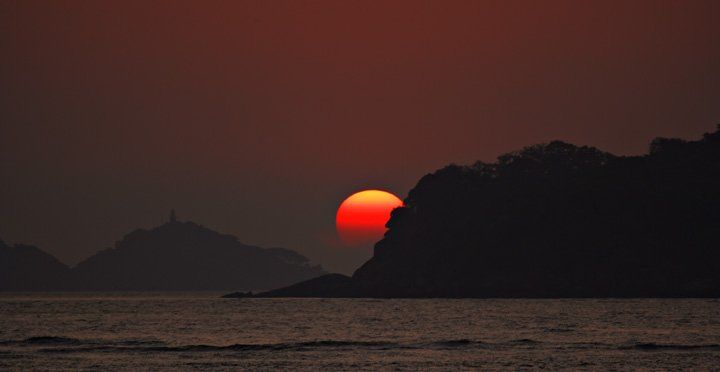 21. Athirapilly Falls - Kochi , Kerala (1150 kms)
Remember that iconic Prabhas scene from the movie "Baahubali"(2015) or that Abhishek Bachhan's jump from the movie "Raavan"(2010). This is the place - Athirapilly Falls , 510 kms from Bangalore.The drive is intimidating yet thrilling, as about 50 kilometres of the stretch is through thick dense forest.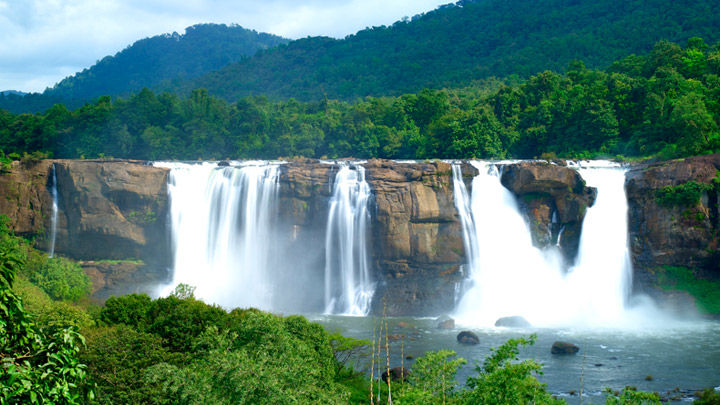 Serene Kochi has been drawing traders and explorers to its shores for over 600 years. Nowhere else in India could you find such an intriguing mix: giant fishing nets from China, a 400-year-old synagogue, ancient mosques, Portuguese houses and the crumbling remains of the British Raj.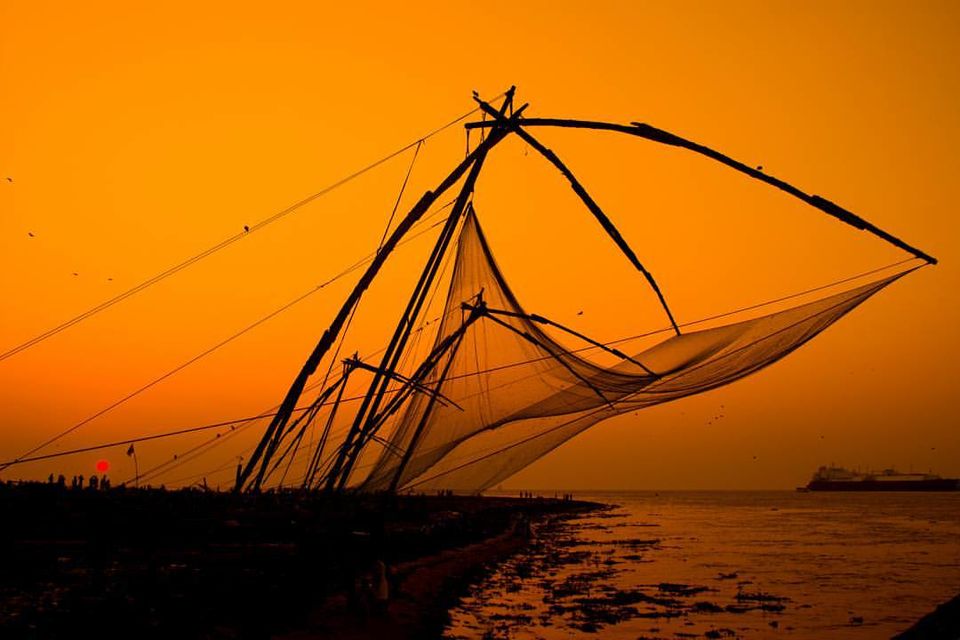 22. Jog Falls - Gokarna - Murudeshwar - Udupi , Karnataka ( 1150 kms)
Now here's the idea for a Big Road Trip - A trip that will take you across the serene beaches of Karnataka. Bengaluru -> Jog Falls -> Gokarna -> Murudeshwar -> Udupi -> Mangalore -> Bengaluru - 1150 kms , 3 days !

Everyone knows about this place , Jog Falls - the 2nd Highest waterfall in India.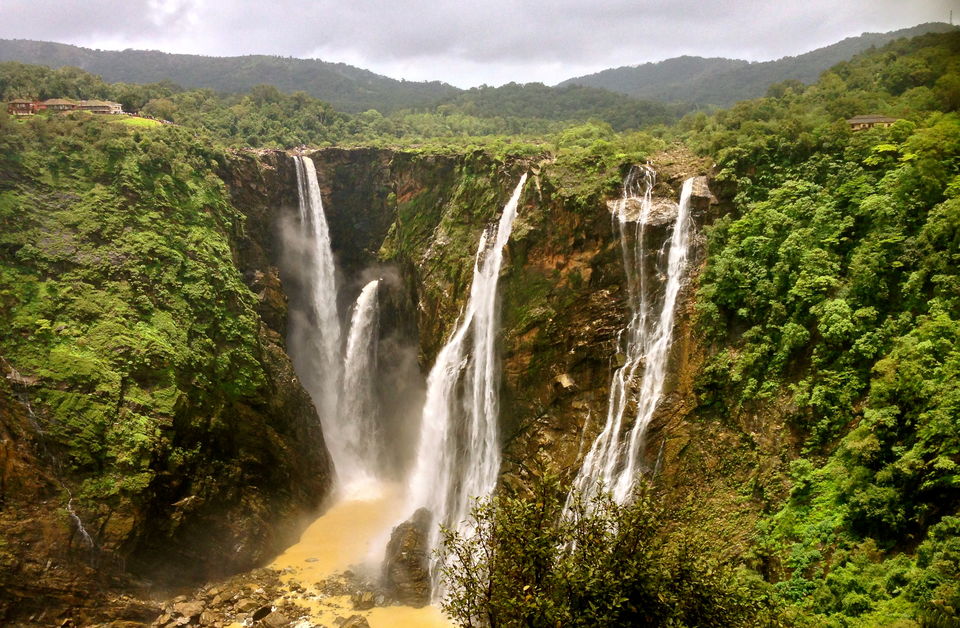 120 kms from Jog Falls , a regular nominee among travellers' favorite beaches in India, Gokarna is a more laid-back and less-commercialized version of Goa.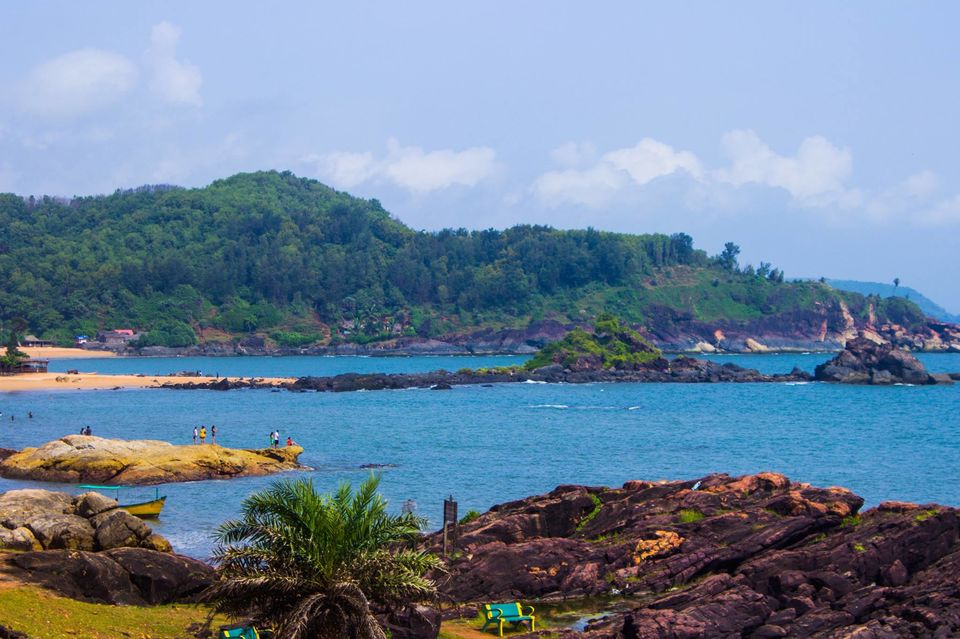 Murudeshwara boasts the giant statue of Lord Shiva on the sea side , 100 kms from Gokarna. It also offers many water sports like Jet-ski , Parasailing , Deep Sea Swimming and Banana rides.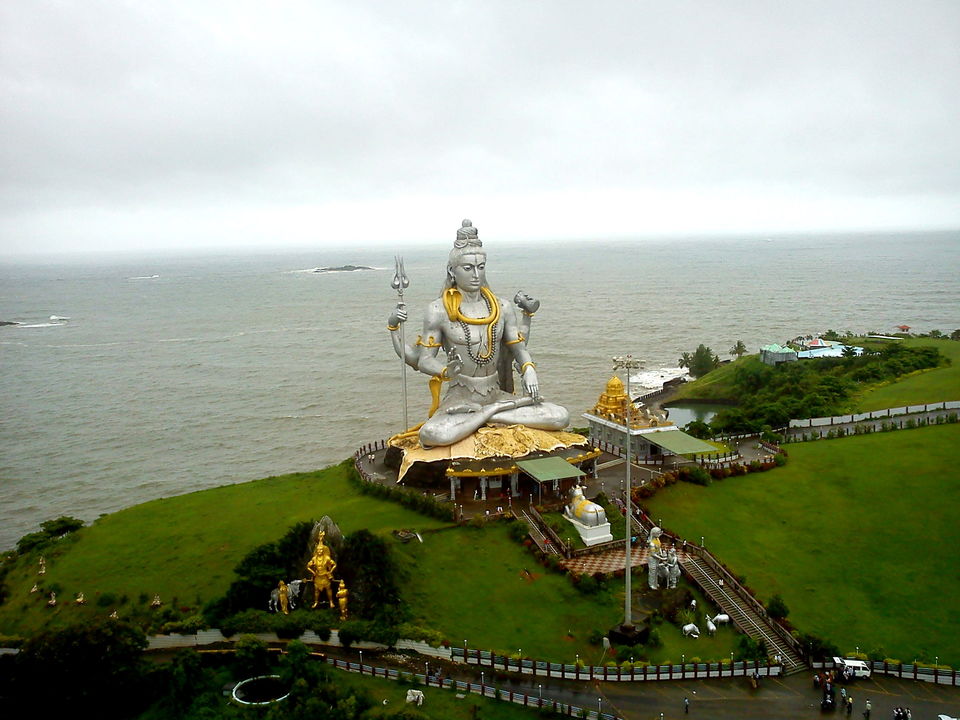 The 100 kms coastal road from Murudeshwara to Udupi is astonishingly scenic through beaches , coconut trees and rivers. Udupi boasts some of the best beaches Kapu , Malpe and St Mary Island.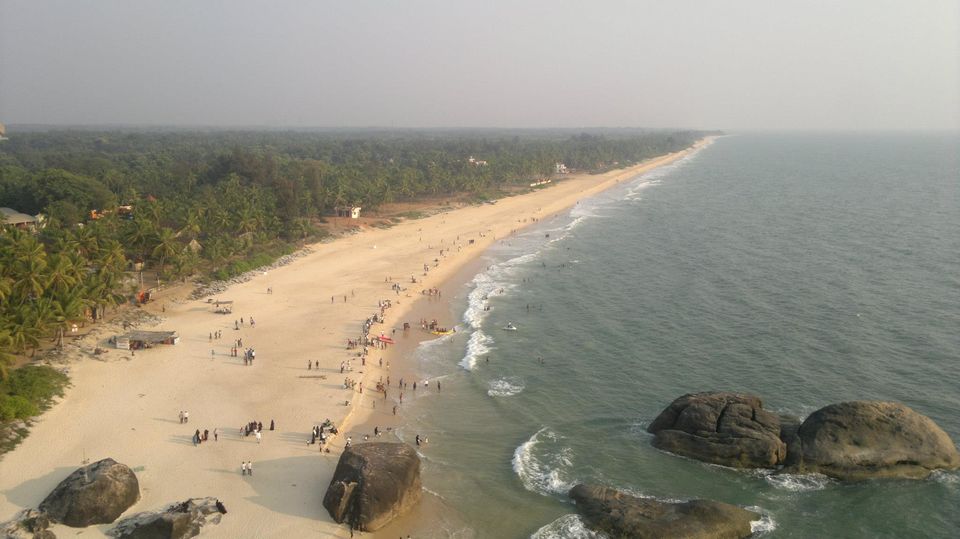 23. Chitradurga - Hampi - Bijapur - Badami , Karnataka (1200 kms)
Now here's an idea for another Big Road Trip , Bengaluru -> Chitradurga -> Hampi -> Bijapur -> Aihole -> Pattadakkal -> Badami -> Bengaluru . 1200 kms , 3 days !

Hampi was the former capital of the mighty Vijayanagara Empire and it was one of the richest and largest cities in the world. Gone are those days of richness and royalty , right now its just ruins.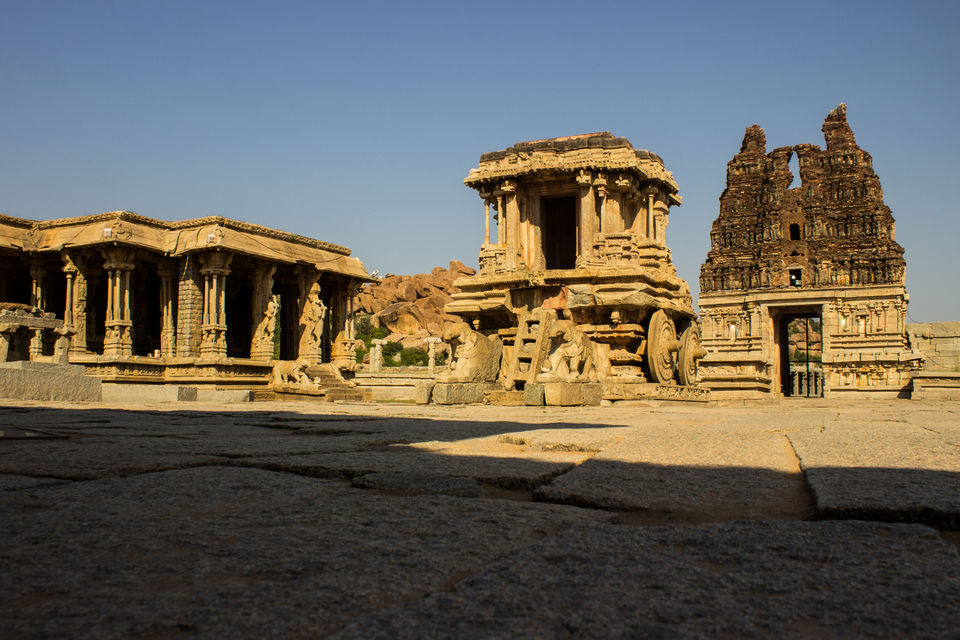 Bijapur , the capital of the Adil Shahis have some of the great architectural wonders - Gol Gumbaz - the second largest dome in the world and Ibrahim Rauza - the imitation of Taj Mahal.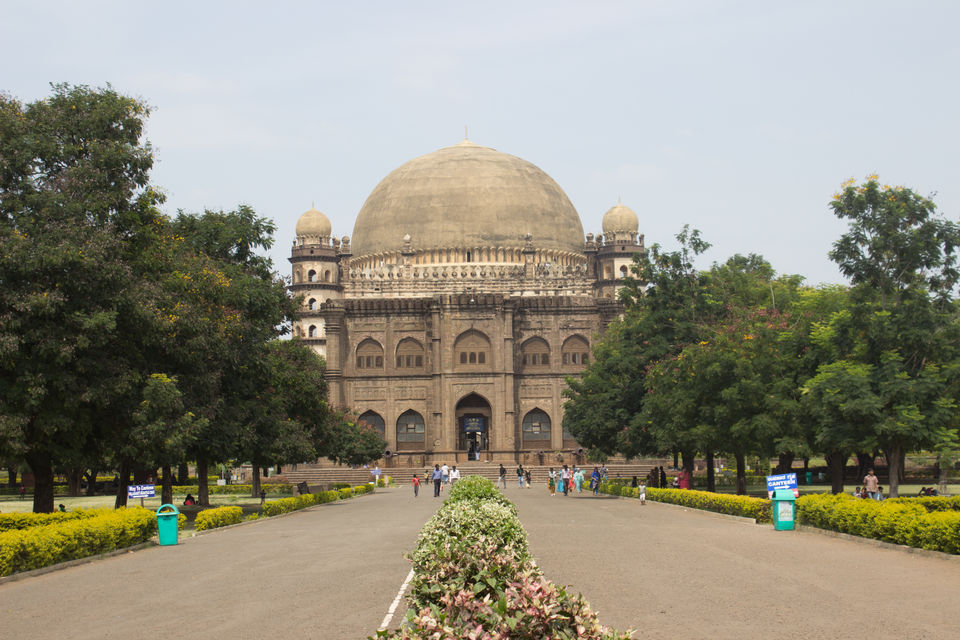 Aihole - Pattadakkal - Badami - the capital cities of Chalukyas boasts some of the great 7th Century temples. The sculptures and perfection embarked on these temples symbolizes the culture and heritage of our great country.
24. Goa , India ( 1300 kms)
Goa - the name needs no introduction , the fun paradise of India. 650 kms drive from Bangalore takes you through one of the most scenic roads in India , this needs to done at least in your lifetime.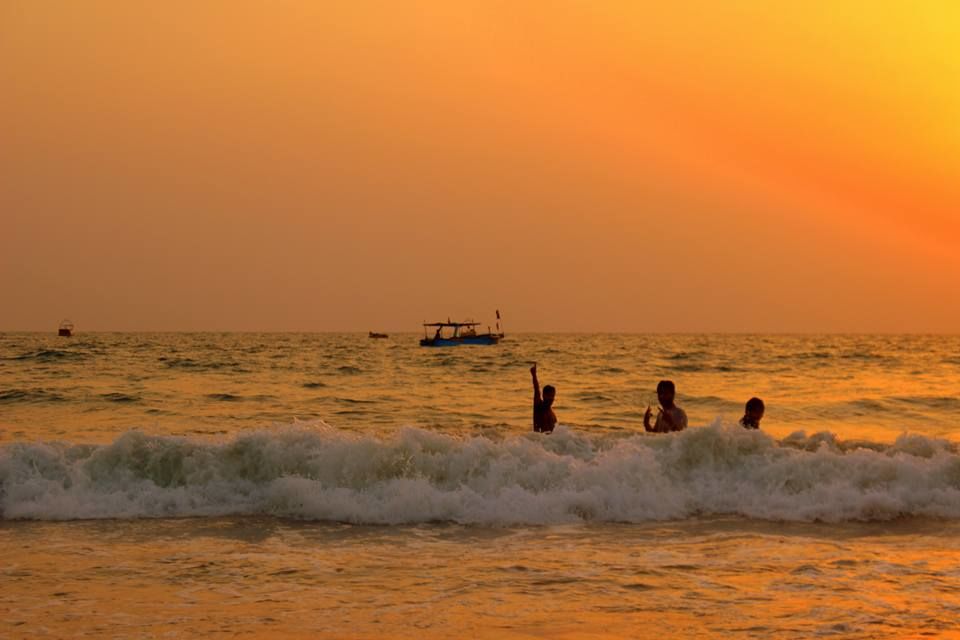 25. Pune - Lonavala - Mumbai (2000 kms)
The Bangalore - Mumbai Highway (NH4) is one of the best highways in India. The 1000 km road takes you through the cities of Chitradurga , Belgaum , Satara , Kohlapur , Pune , Mumbai. You can experience it all - the barren lands , the green rice fields , the hills - almost every terrain.
A 14 hr drive from Bangalore will reach you Lonavala , the beautiful hill station on the Mumbai-Pune highway.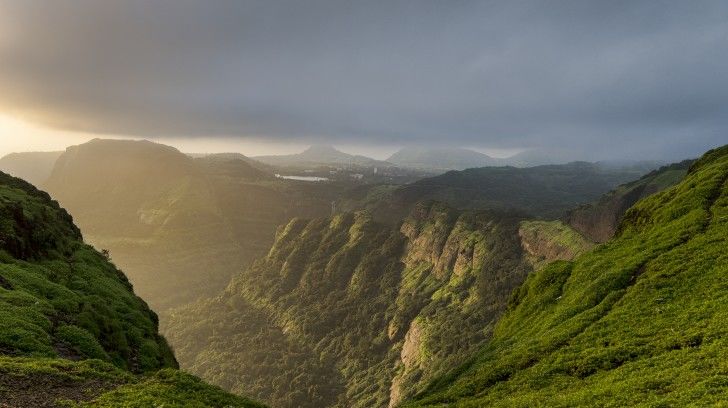 Maximum City - Mumbai - a city which needs no introduction , the business capital of India is another 3hr drive from Lonavala. Siddhi Vinayak Temple, Hazi Ali Dargah , Gateway of India , Elephanta Caves and Marine Drive - Mumbai has it all.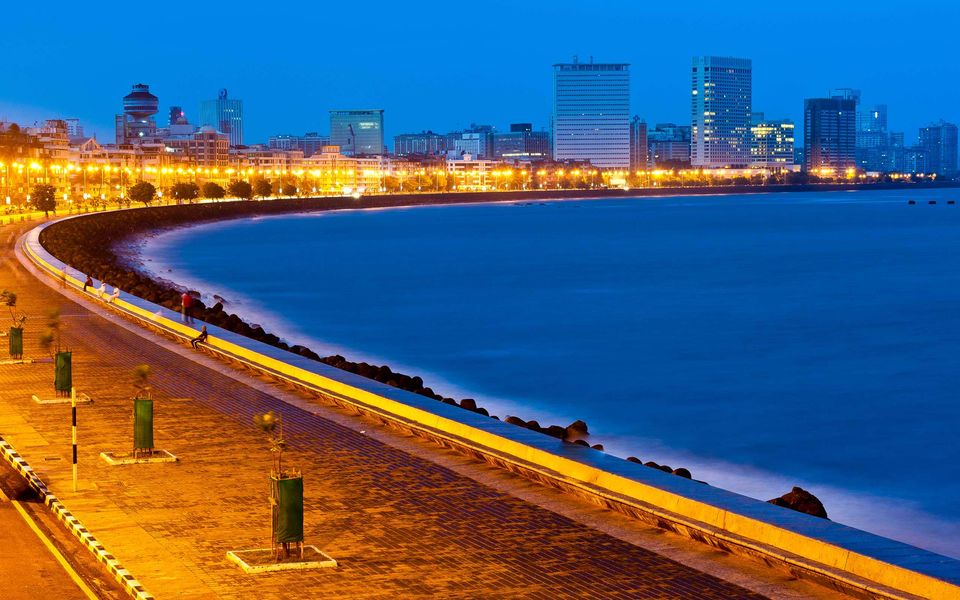 Now you have list of 25 Road Trips , What's stopping you ?
Take your Friends / Best Friend / Lover , pack your bags, fill the gas and Go. And if by chance no one is there to accompany you , then Go Solo !
Remember one thing, "Some Journeys are much more beautiful than Destinations".
Just Go and Experience !
But, DON'T DRINK AND DRIVE !
*****
If you have any queries you can just contact me over Facebook or Tripoto or you can mail me on someaditya@live.in.
You can visit my Instagram profile @someaditya for some amazing pics from my amazing trips.
*****
Avalabetta is 90 odd kms from Bangalore, a hillock with pretty nice views from the peak ,populary known as 'Nandi Hills without the crowd'. From Bangalore take NH44 upto Peresandra,take left and continue for next 16kms.
Frequent Searches Leading To This Page:-
road trips from bangalore, bangalore bike trip, holiday tour on bike of bangalore, bangalore holiday trip cost, road trip cost from bangalore, weekend getaways from bangalore