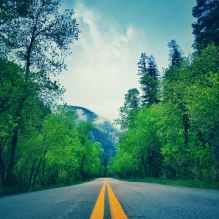 Road Trips is not just about travelling , it is a top-notch level of excitement, enthuse and a countless experience of the off-road and tracks. It is not about to reach destination but a wrong navigation , stop at dhaba's , all about creating memories in a journey. The main advantage about living in and around city like Delhi (Delhi-NCR) that you have a lot of option for weekend getaways . Delhi is one of the best centre point for India's best road trip.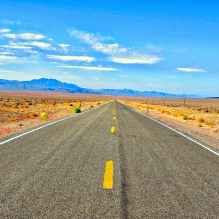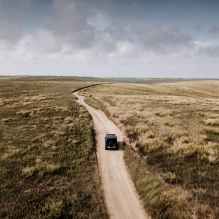 One of the criteria for below places that they should be accessible and not more than 300 km in term of travel distance Ladakh is one of the most adventurous and challenging road trip but it not suitable for weekend destination . Here it is some options you can explore near (Delhi-NCR) and it is best for weekend getaways. Let's see it …..start exploring….
1) Alwar/Neemrana
distance : 120 km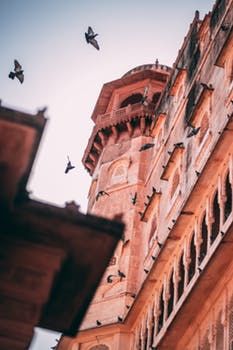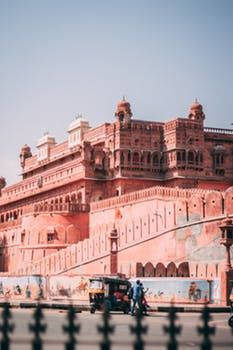 It is a best weekend destination for historical lovers, wildlife lovers . It is very close to Delhi this place purely depicts the Rajasthani culture. Alwar has many historical attractions . Silserh Lake and Hill Fort Kesroli and the haunted Bhangarh are main attractions in and around Alwar.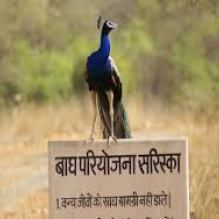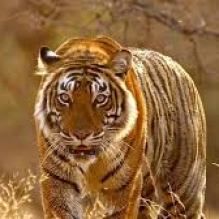 Sariska tiger reserve is heaven for wildlife and adventure lovers. Neemrana is a small town in Alwar District and the main attraction is Neemrana fort .
2) Rishikesh
distance : 230 km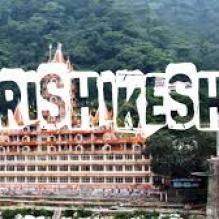 It is best weekend destination for couples, adventure seekers and it is best for religious trip . It is best pilgrimage destination for Hindu devotee. Himalayas with the holy Ganges flowing by its side;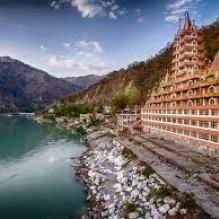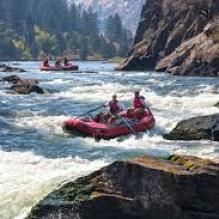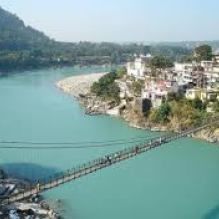 Rishikesh A short distance away from Delhi, Rishikesh is best visited for Yoga tourism, spirituality and adventure sports like rafting, trekking and climbing tours. if you get bored from city life it is best for relaxation trip in arms of Himalayan ecosystem and enjoy scenic beauty .
3) Mussoorie
distance : 300 km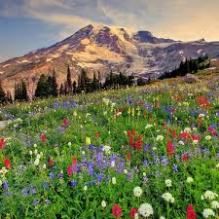 It is best weekend destination for nature lovers, adventure seeker. it consider an eternally romantic place . Road trip to mussoorie is a dream and an experience of road trip is speechless greeted by winding roads, floating clouds, pine trees and whispering meadows.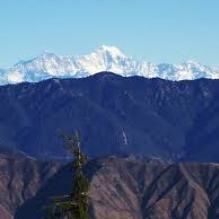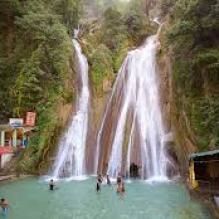 Major tourist spots is Kempty falls, k dev bhoomi wax museum , soham heritage art & center, fish aquarium, Jabarkhet wildlife reserve.
4) Mathura/ Vrindavan
Distance : 160 km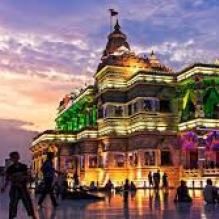 It is best weekend destination for family and religious trip. It is one of the most famous pilgrimage destination for Hindus. Famous for its Braj Holi . The birthplace of Lord Krishna, Mathura is known for its culture and heritage. The Mathura museum is famous for the ancient sculptures, Places to visit in Mathura include the Krishna Janma Bhoomi which is the birth place of Lord Krishna and Dwarkadheesh temple. Vrindavan is an extremely famous twin city of Mathura and it beautifully hosts a variety of Krishna Temples.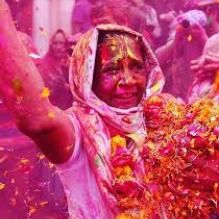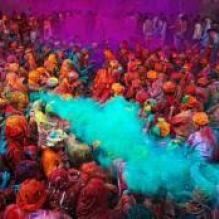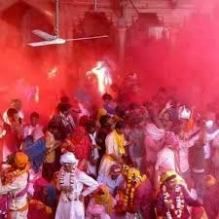 5) Lansdowne
Distance : 250 km
download (44)It is best weekend destination for Couples, Hill Station Lovers, Adventure Seekers. A beautiful little town famous for its surrounding oak & pine forests, go for trekking, do bird watching, boating .the town stands at an altitude of 1700 mts. The Himalayan peaks Chaukhamba & Trishul are visible from here. To drop by at the Bhulla Lake, St. Mary's Church (oldest church in town), Tip In Top (the best spot in Lansdowne ).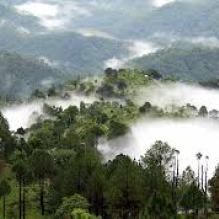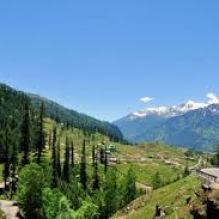 6) Bharatpur / Agra
distance: 180 km
It is famous for its Bharatpur bird sanctuary to observe exotic migratory birds and other birds of India. It consists a rare species of flora and fauna. Declared a UNESCO World Heritage Site..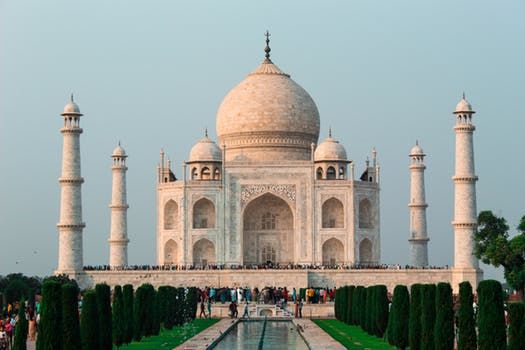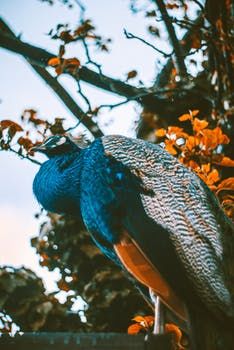 It's a great place to travel to on weekends and you could also include Fatehpur Sikri and Sikandra. And not forgot to visit Taj Mahal is an ivory-white marble mausoleum on the south bank of the Yamuna river.
7) Corbett
Distance : 235 km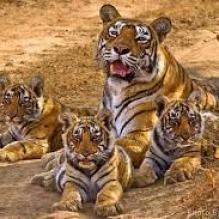 India's finest tiger reserve and a national park it consists the highest diversity in terms of flora and fauna. Its location in the Himalayan Terrain Region .it named after famous wildlife story writer jim corbett.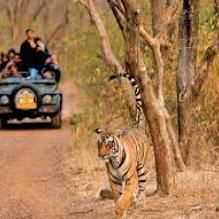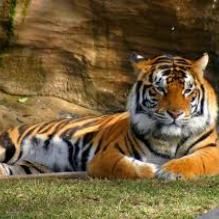 This wildlife tourist destination of India has also been featured in many wildlife documentaries in order to raise awareness towards the mighty and stunning Bengal Tigers.
8) Jaipur
distance : 248 km
It is best weekend destination for historical trip and it consists a great example of civil engineering it has great historical values . it is also known as pink city. Jaipur is always a good choice for a tourist destination.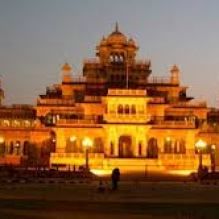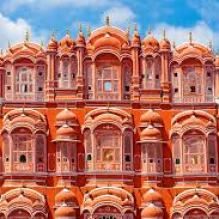 Hawa Mahal & Jal Mahal are the most popular attractions amongst other forts and palaces. Jaipur is the largest city in Rajasthan and was built-in the eighteenth century by Sawai Jai Singh as India's first planned city. Amer fort is one of the major tourist attraction.
9) Nainital
distance: 300 km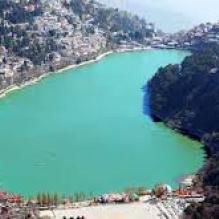 It is a popular hill station in the Indian state of Uttarakhand . it is Situated at an altitude of 2,084 metres (6,837 ft) .Nainital is set in a valley containing a mango-shaped lake, … The town is located alongside the foothills of the Kumaon region of the outer Himalayas. avoid visit in the monsoon which often causes road blockades. famous tourist attraction
nainital lake
Naini Peak
Tiffin Top
Snowview Point
Gurney House
Naina Devi Temple
Cave Garden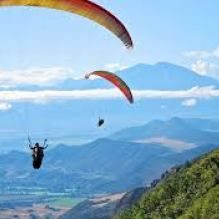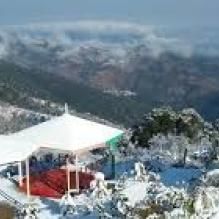 10) Chandigarh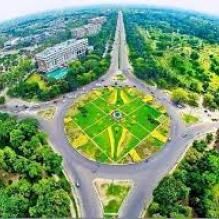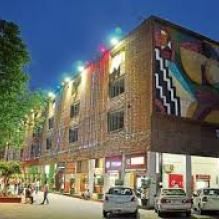 The most planned city in India, is not only a good place to visit on a weekend, but also serves as a base from where you can drive to the hill stations in Himachal Pradesh. shimla and kasauli are extremely pretty hill stations near Chandigarh, Best For – Young Couples. , with architecture which is world-renowned, and a quality of life, which is unparalleled .
Best places to visit in Chandigarh…..
Rock garden ( mosaic garden with sculptures)
Sukhana lake ( bird migration, wildlife and reservoir)
Zakir Hussain Rose Garden ( lots of rose bushes, paths and fountains)
Chhatbir zoo ( large zoo with mammals , reptiles & birds)