A cultural and historical beauty, Hill Fort Kesroli is located en route myriad places of tourist importance. If you are looking for a weekend getaway near Delhi, this Neemarana property won't disappoint you. This property is one of the oldest and best heritage resorts in Rajasthan, and will surely transport you back in time!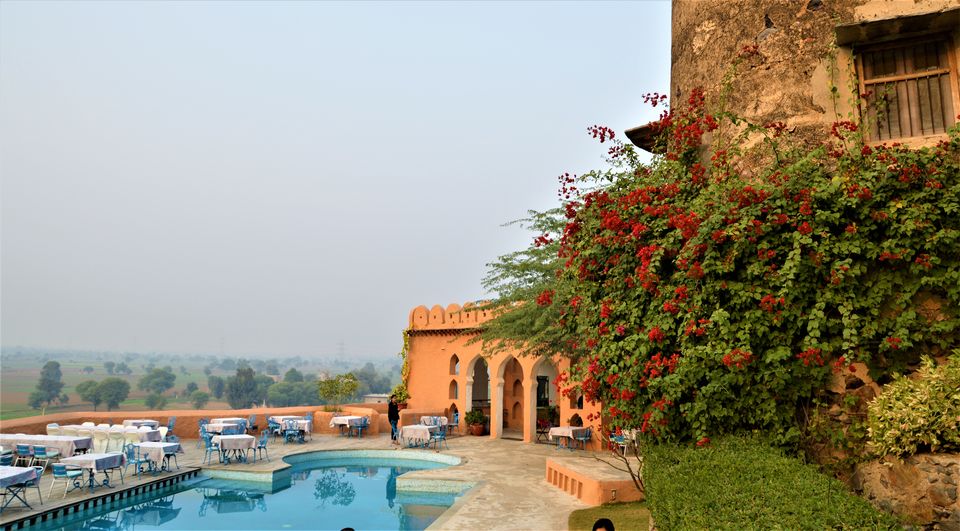 Ideal for:
It is the perfect staycation destination for people looking to take a break from their fast-paced life. Its proximity to Delhi/NCR and easy connectivity via road and rail makes it an ideal getaway from Delhi.
About the property:
All Neemrana properties are non–hotel hotels, because they were originally built for other purposes. All efforts have been made to maintain the old charm of Hill Fort-Kesroli while ensuring comforts at amenities that are the best of the 21st century.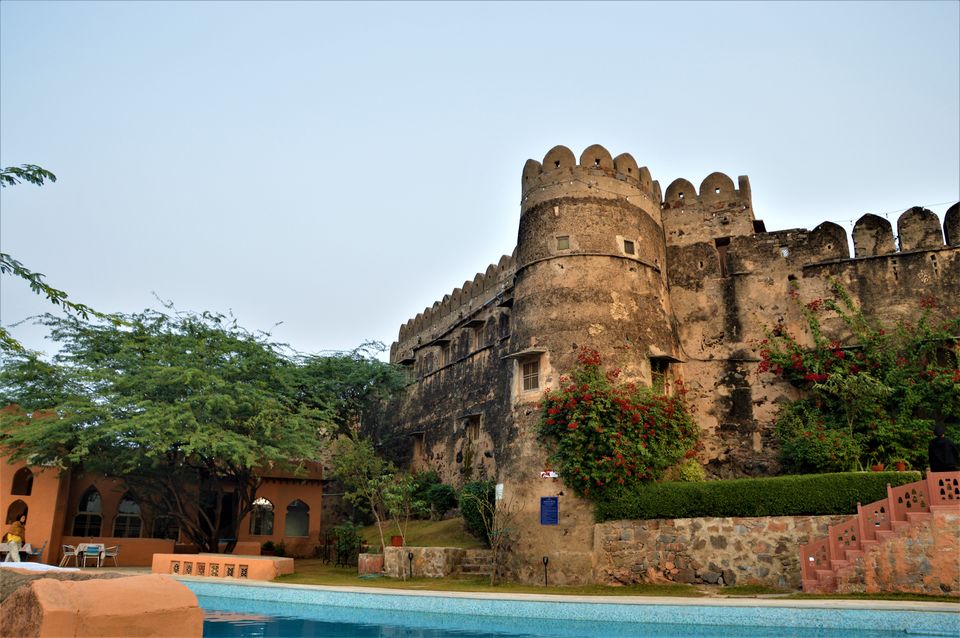 The Hill Fort-Kesroli offers the opportunity of seeing and 'living' history along with a range of activities that help guests unwind and rediscover themselves. Perched upon rare and dark Hornstone Breccia rocks, the fort boasts astounding panoramic views of the surrounding greenery. It is loaded with state of the art amenities like swimming pool, weekend Rajasthani/Indian folk dance performances, Alfresco dining, evening hi-tea and recreation activities like table tennis, badminton,TV lounge, herb garden, and billiards room.
Cost:
The cost for the villas varies according to the amenities and luxuries offered as per the type of the villa. Based on average rates, standard rooms cost between ₹ 6,000 - ₹ 20,000.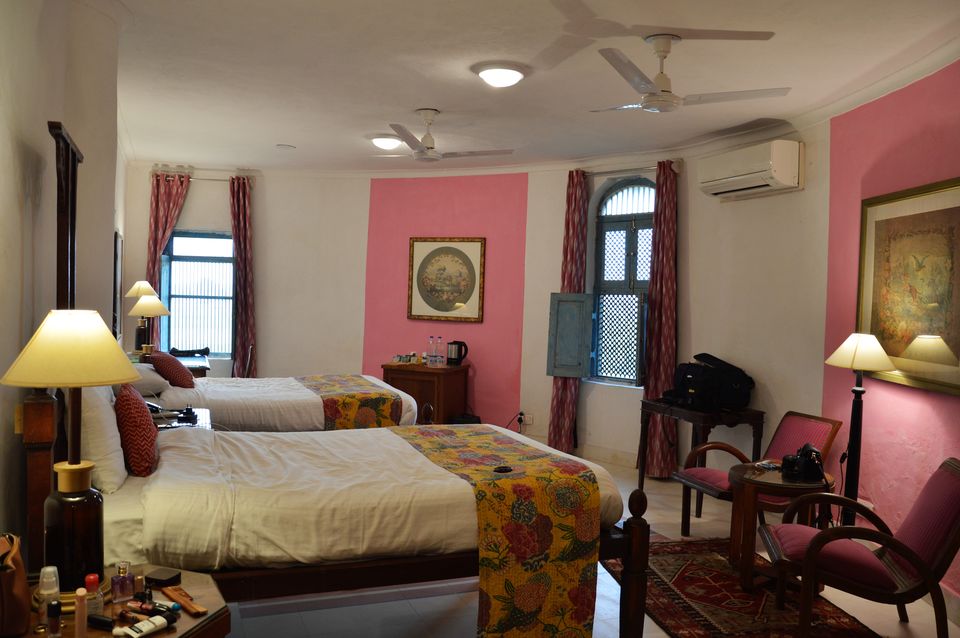 Food:
A trip to Neemrana Hill Fort Kesroli is much appreciated by foodies. Guests can gorge on a wide range of scrumptious North Indian, Continental, French, Italian, South Indian, Thai and Oriental dishes at the resort. Your food is prepared by expert chefs renowned for their palate and served to you by professional staff who will cater to all your culinary desires.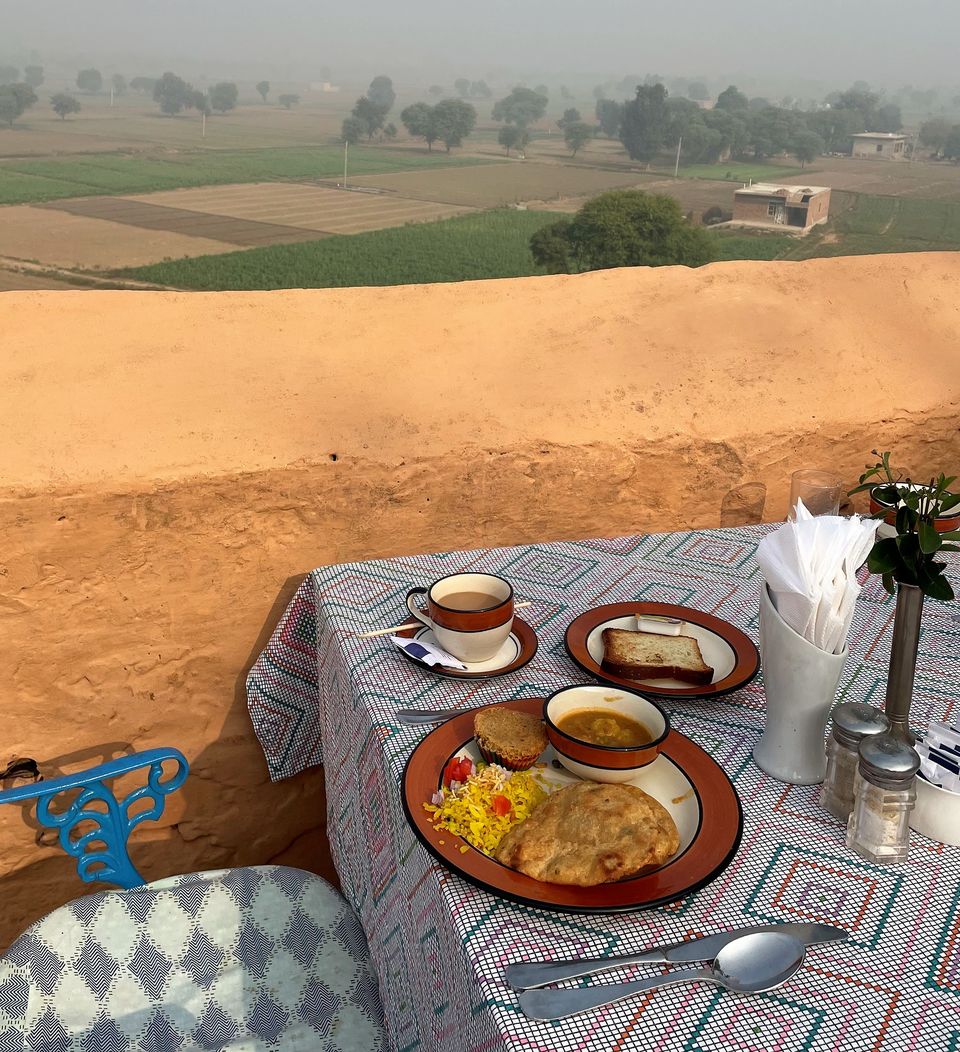 Guests can choose to eat the mouth-watering delicacies we serve in the restaurant, the gardens or even on the deck, by the pool for unparalleled uninterrupted views.
Best time to go:
Kesroli village in Alwar is a good option for nature lovers, ornithologist amateurs and even lazy travellers. And Hill Fort-Kesroli is one of the main attractions of this village. If you want to explore the village, anytime is good; but if you are there only to stay at Hill Fort-Kesroli, October-March is the ideal time.
How to get there:
You can reach this place either by train or by road. The nearest railway station is at Alwar, which is around 12 km from Kesroli.
Things to do around the property
1. Sariska Wildlife Sanctuary-
The Sariska Wildlife Sanctuary is home to numerous carnivores including leopards, jungle cats, hyenas, jackals, and tigers. These feed on an abundance of prey species such as Sambar, Chital, Nilgai, Chausingha, Wild Boar and Langur. Sariska is also well known for its large population of the black-faced Rhesus Monkeys with large tails, which are found in large numbers around Talvriksh.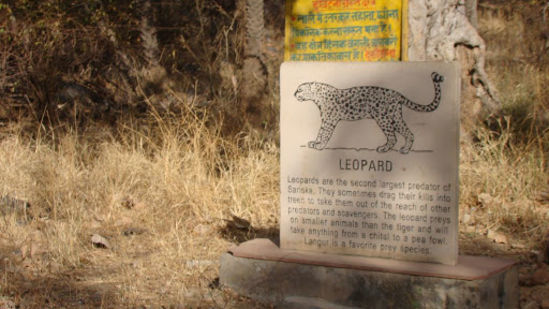 2. Jaisamand Lake -
Jaisamand Lake is located near Alwar & is one of the popular picnic spots. The lake presents an embankment of 1.5 kilometers for nice promenades. These banks also house shaded pavilions and lovely towers. These monuments are erected on lotus shaped bases with a height of 7 feet. It is believed that this lake was constructed to arrest the soak of waters from Ruparel River and is acclaimed as the second largest artificial lake in Asia.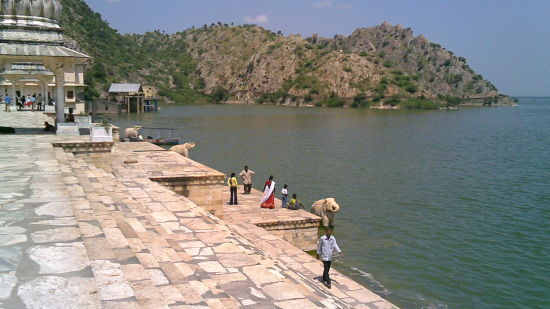 3. Neelkanth Temples -
Dedicated to Lord Shiva, the Neelkanth temples are situated in close proximity to Sariska National Park. Constructed between the 6th and the 9th century by Maharajadhiraja Mathanadeva, this temple is visited by numerous tourists and local residents. The temple is known for its erotic sculptures and has a vibe similar to the Khajuraho temples.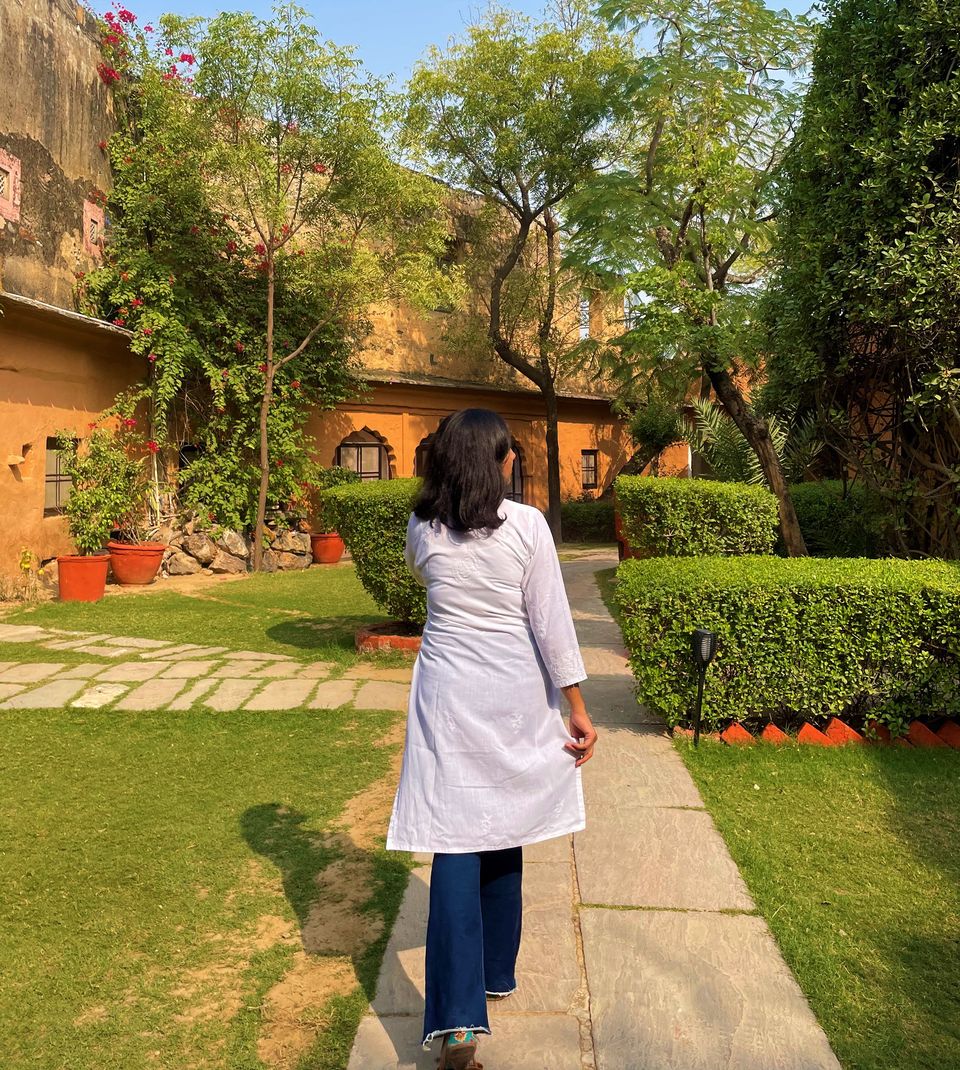 From the courteous staff to the meticulous service offered by the property, my stay at Hill Fort Kesroli was nothing short of exceptional. All the necessary precautions related to Covid19 were being followed - visitor's temperature check on the entrance of the resort, rooms were sanitized, sanitizers were in place at different places, the staff members were wearing masks at all times, and social distancing was practiced.
Travelled to more such properties and had an experience of a lifetime? Share your story with travellers from across the world by creating a blog on Tripoto.