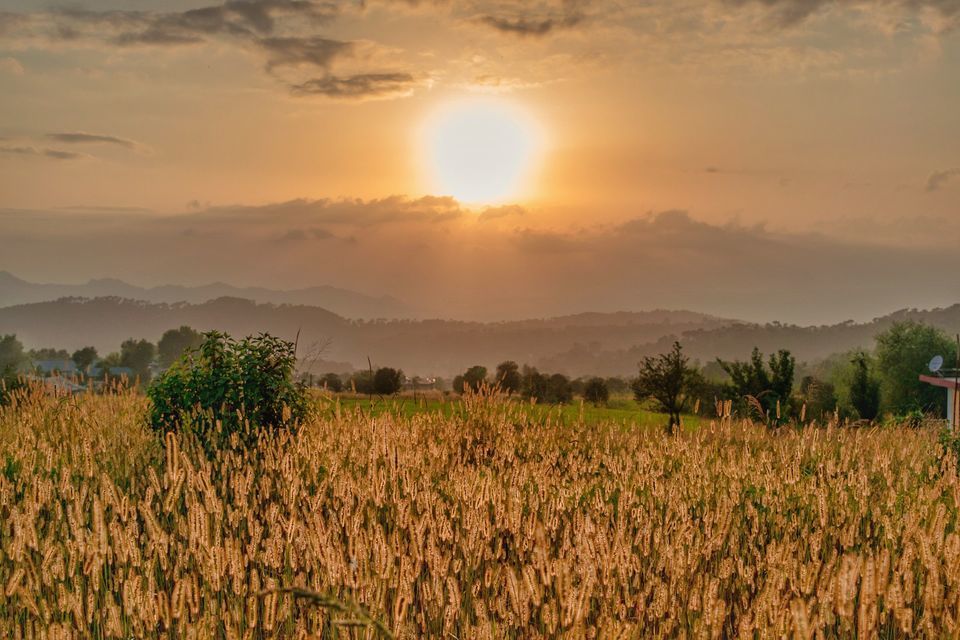 Honestly, sometimes I am glad that I live in Delhi, not because of the high population or pollution rate but because there are so many beautiful weekend destinations to travel to. So, if I feel like going to the mountains I can head to Himachal Pradesh or Uttarakhand or if I feel like indulging in a little culture then there is Rajasthan for a quick weekend trip.
And that is not all, there is Punjab, Haryana, Uttar Pradesh, and a few other states as well which are easily accessible for a quick weekend trip. And after having traveled to most of the nearby places, I have to say that there are a few towns which work better as weekend getaways.
They are less crowded, polluted, and offer you some of the most mesmerizing views in India. Are you planning a peaceful and relaxed weekend trip anytime soon?
Then, here is a list of the best small towns to consider for your next weekend trip!
Alsisar, Rajasthan
One of the best and least explored places in Rajasthan, Alsisar is a 5.5-hour drive from Delhi and makes one of the best weekend getaways for travelers. This small Rajasthani town is a great way to immerse yourself in the local culture and is quite famous for its havelis and the fresco paintings on it.
It is also quite famous in December as the famous Magnetic Fields Music Festival is held here. In this event, you can enjoy EDM and live music performances by artists all over the world.
Best Time to Visit: November - March
Interesting Activities: Music Festival, Castle, Local Cultural Performances, etc.
Bir, Himachal Pradesh
Situated at a distance of approximately 70 km from Dharamshala, Bir is a small town in the mountains where you can enjoy a quiet and peaceful time. While a lot of people end up going to Mcleodganj and Dharamshala for a happening weekend, Bir is perfect for those travelers who are looking to unwind in a less crowded place.
Mathura, Uttar Pradesh
For people who are a little spiritual or religious, Mathura can be a good place as you can learn more about the birthplace of Lord Krishna. This place is especially colorful during the Holi season although you have to be slightly careful of the pickpocketers that tend to roam around the streets here.
You can enjoy a peaceful and relaxed time on the Yamuna Ghat and can watch a beautiful sunset on the riverside. And you can also make a half-day visit to the famous Vrindavan where you can explore the numerous temples that were erected in the honor of Lord Krishna.
Best Time to Visit: October - March
Interesting Activities: Temples, Boating, Photography, Meditation, etc.
Tirthan Valley, Himachal Pradesh
Another off-beat small town in Himachal Pradesh that will be perfect for a weekend getaway is the Tirthan Valley. While most of the cities and towns in Himachal Pradesh have been commercialized now which has led to them losing their charm, Tirthan Valley is one of the few places which are still good for a quiet getaway.
Alwar, Rajasthan
Another amazing small Rajasthani town to explore on a weekend trip from Delhi is the Alwar city. It is a 3-4 hour drive from Delhi and offers you several amazing activities to indulge in. Here, you can explore the famous Alwar fort which is quite famous for its architectural style and its museum where you can see the original rare manuscripts.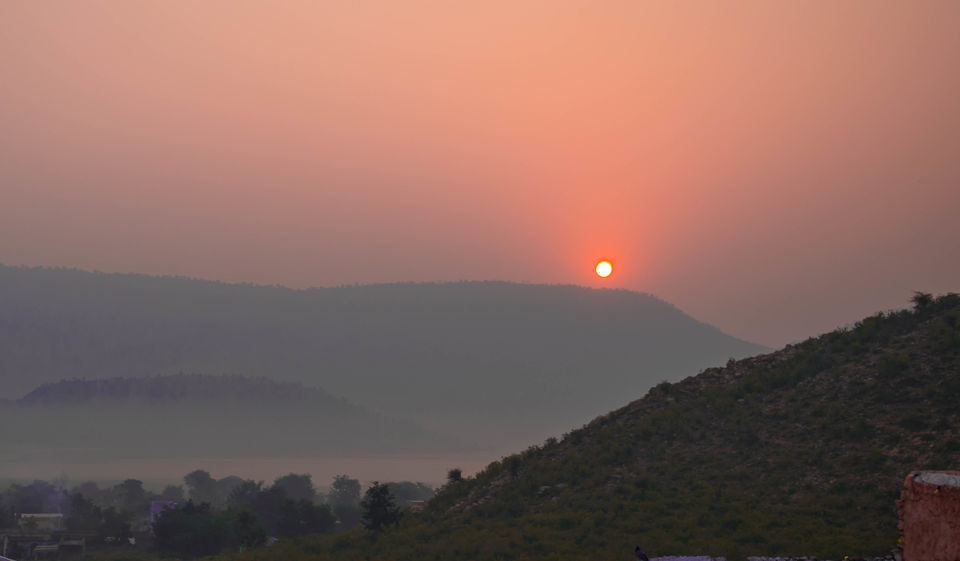 Bhimtal, Uttarakhand
A small town in the Nainital district, Bhimtal is the less-explored sister version of Nainital and is a good getaway for people who are looking for a relaxed family/friends trip. It is located at a distance of 22km from Nainital so one can enjoy some quiet time here and can explore the Nainital city at the same.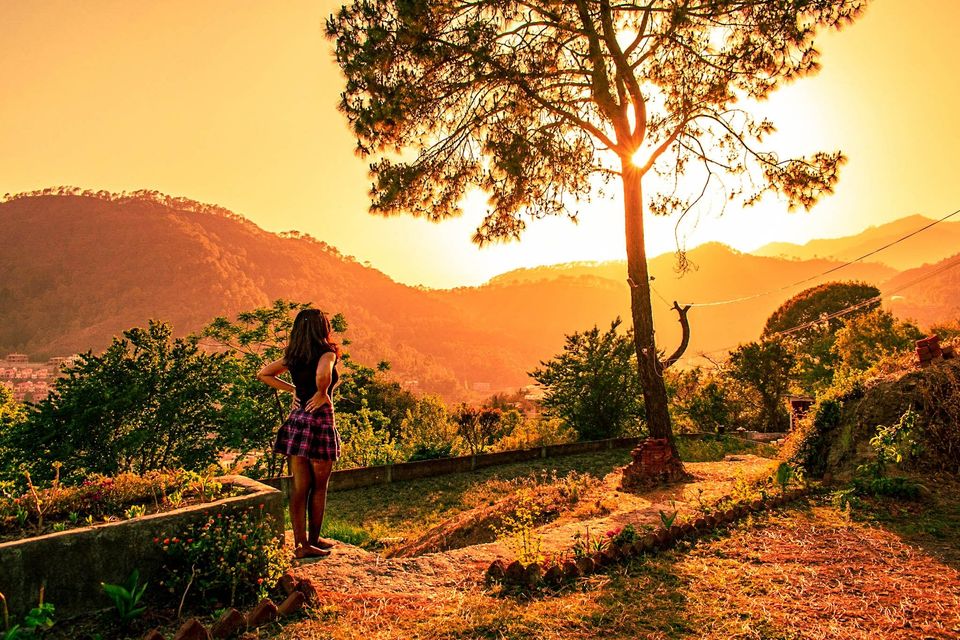 Udaipur, Rajasthan
One of the best places for a quick weekend getaway is the Udaiput City where you can easily keep yourself occupied for 2 days without missing out on places or activities. Popularly known as the 'City of Lakes', Udaipur has many artificial lakes for you to explore and spend time at but one of the most amazing (yet, offbeat) lake is the Badi lake which is located 10-15 km away from the city center.
Devprayag, Uttarakhand
Located in the Tehri district, Devprayag town is an awesome weekend getaway for people who are bored of going to the cliched places like Auli, Rishikesh, Haridwar, and so on. This small town is famous for the temples and the mountain views and is also the place where you can watch the river Alaknanda and Bhagiratha to converge and form river Ganga.
So, if you are looking for a offbeat place in Uttarakhand for a short weekend trip then you can plan a visit to this place. You can learn more about the history of Ganga and how it came to be while enjoying the scintillating mountain views.
Best Time to Visit: All-round the year
Interesting Activities: River rafting, Rock climbing, Trekking, Camping, Cliff Jumping, etc.
Kasauli, Himachal Pradesh
Finally, we have the town of Kasauli which is home to colonial-era houses, gorgeous churches, temples, and so on. Here, you have the famous Monkey Temple from where you can look down at the forest and can observe the clouds float by, right in front of you.
A quiet and simple town, one can enjoy a walk here and breathe in the fresh, crisp air which is a great way to rejuvenate yourself. Walk on the famous Gilbert Nature Trail or watch a beautiful sunset at the Sunset Point, you will never be dissappointed on your short trip to this magical hill station.
Best Time to Visit: Throughout the Year
Interesting Activities: Hiking, Trekking, Nature walks, Temples, Churches, etc.
Rajgundha, Himachal Pradesh
Truly, one of the hidden gems of Himachal Pradesh, Rajgundha is located in between Billing and Barot Valley. As a result, not many people know about this small, quiet town which is nestled amidst the tall Dhauladhar ranges.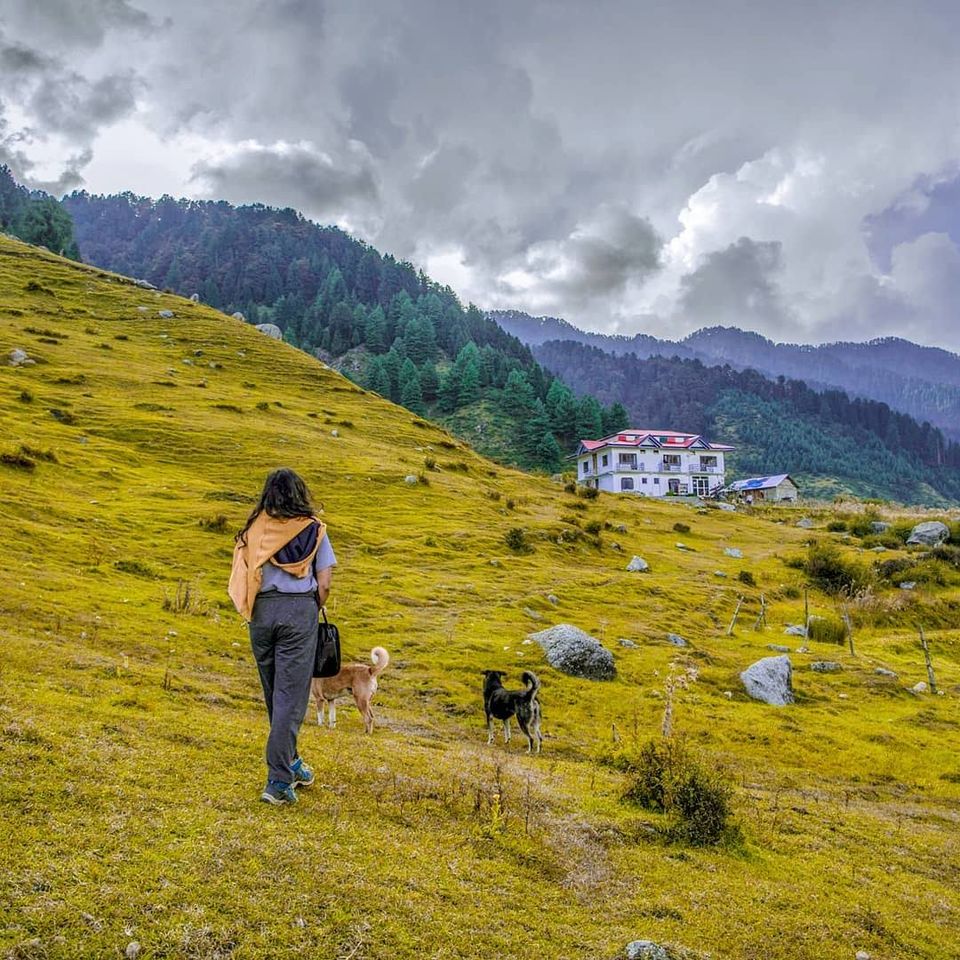 You can immerse yourself in the Tibetan culture here and spend time learning at the various monasteries here. Another option would be to explore the nearby Gunehar village river pool or waterfalls or just go on a cycle tour to explore this town. Bir is also famous for its paragliding site so it would be a good idea to enjoy a camping and paragliding trip here.
Best Time to Visit: October - June
Interesting Activities: Paragliding, Monasteries, Waterfalls, Trekking/Hiking, Camping, etc.
Spending time by the Tirthan river is a great way to rejuvenate yourself and since this is a pristine river, you can also see a variety of exotic fishes that are not present anywhere else. You can also enjoy day treks to nearby places and spend some time in the waterfalls here. Trust me, Tirthan Valley is a hidden gem of Himachal but it is only for people who are looking to relax and not to party.
Best Time to Visit: All-round the year
Interested Activities: Trekking, Fishing, Waterfalls, Farming, etc.
You also have the popular Siliserh lake here where one can catch a beautiful sunrise or can enjoy a quiet boating trip at. There are many amazing resorts and palaces here for you to stay at which will make your weekend trip exciting and relaxing.
Best Time to Visit: November - February
Interesting Activities: Boating, Forts, Palaces, etc.
You can go for boating at the Bhimtal lake or just take a nice stroll around the lake parameters to admire this beautiful lake. There are also a few small hiking points from where you can see amazing sunrise/sunset or you can simply relax in your homestay/resort and take in the picturesque view around you.
Best Time to Visit: October - March
Interesting Activities: Boating, Temples, Hiking, etc.
You have the Fatehsagar lake, Pichhola lake, etc. here to explore and spend evenings at but that is not all. There are many interested historical palaces, monuments, etc. for you to explore too. And if you love night photography then you can get your camera equipment ready at the Ambrai Ghat which offers the most stunning night views.
Best Time to Visit: September - March
Interesting Activities: Boating, Forts, Palaces, Lakes, etc.
You can reach this place by trekking 14 km from Billing or you can take a bus to Barot Valley and then trek for 6-8 km to reach this place. Camp here for a night under the milky way and observe the beautiful sunrise and sunset which colors the sky and makes for the most amazing view ever.
Best Time to Visit: October - March
Interesting Activites: Trekking, Camping, Fishing, etc.