Bhutan is not a place you want to travel if "going abroad" is on your mind. The first thing people imagine when going abroad is either Europe or South East Asia.
But, what got me thrilled were the following facts:
a. You enter a new country by road, not by an airplane. An airplane is too cliché. Boring.
b. It's better done one a robust and legendary two-wheeler called Royal Enfield 500cc.
c. It's even better done in a gang of half a dozen like-minded folks on motorcycles.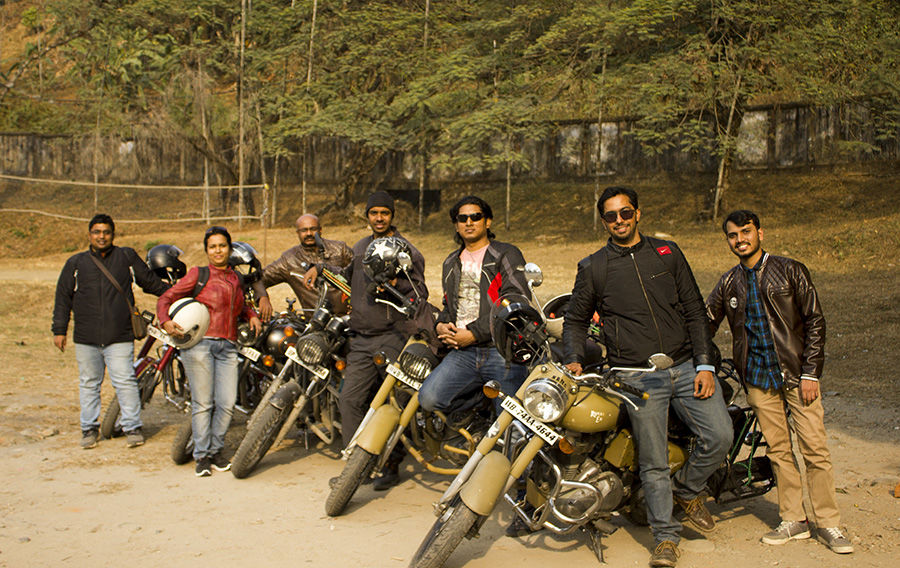 So, I was sold on this idea.
Otherwise, I am a backpacker depending on public or shared transport for most of my travels. It gives me an opportunity to meet locals. Collect more experiences and stories beyond Google search and trip advisor recommendations. But sometimes I miss the random stops I wish to take for clicking pictures or chilling with interesting people because I have to depend on available transport.
While traveling the Northeast India I realized the same and decided that I would return for more exploration on my own vehicle, most probably on a rented two-wheeler. A motorcycle makes you one with the road. It's the perfect balance between being economical and adventurous. The thrill of wind on your hair can't be matched with the comfort of an SUV.
So, I booked myself for this guided tour, in spite of overwhelming ridicule from my backpacker friends.
The secret behind booking a 'package tour' was that I am not an experienced motorcycle rider. I know that. I am a timid rider too. My aim, while riding/ driving is to keep my bones and joints in perfect order at any cost.
Plus, I am more interested in seeing the scenery and clicking pictures than riding for the pleasure of it.
But, logic had been suppressed by thrill and tickets had been booked.
So began a journey that was going to reveal how rookie I actually am on the legendary cruiser riders swear by.
I have done a couple of solo rides before. Pune to Goa. A little bit of Leh. I know for a fact that I take way too many stops and reach really late than the estimated time. Notwithstanding, I started to roll.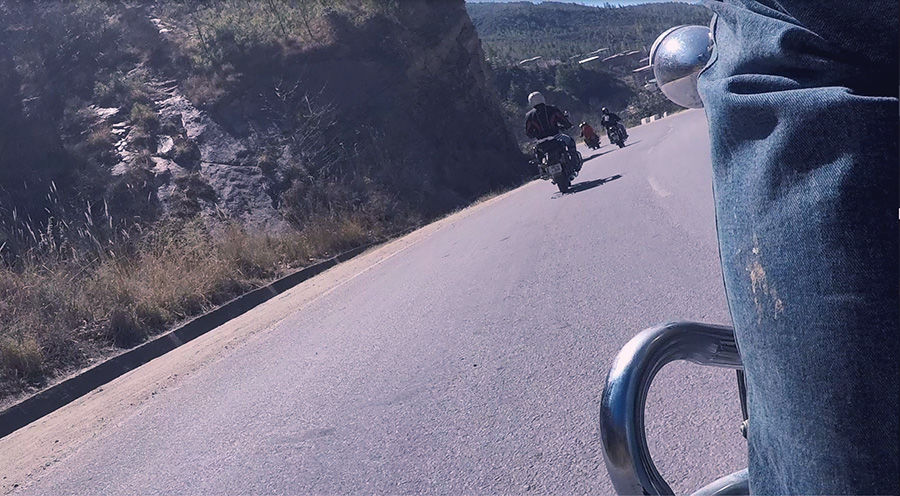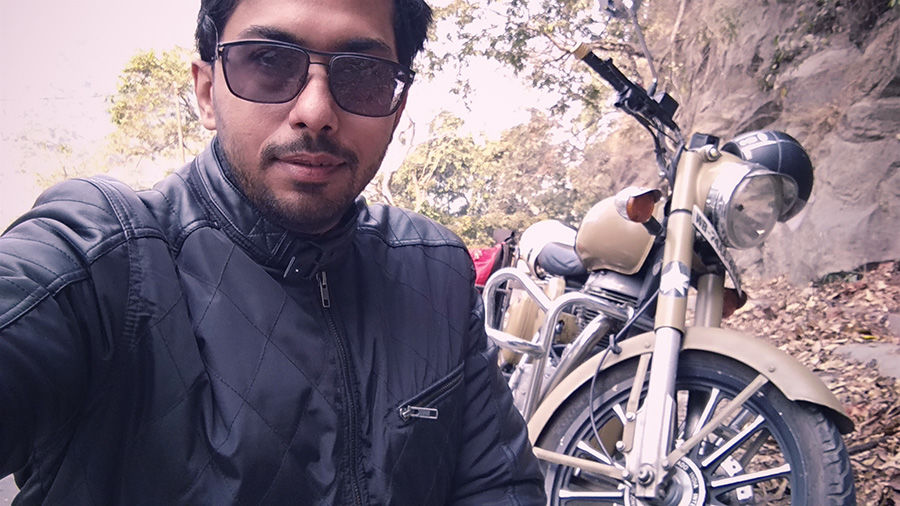 Here are the things I learned as a first-time group biker:
• The speed is determined by the slowest rider, not the fastest one. Essentially I decided the pace by being the last one, invariably.
• As a group, you stop for each other no matter what.
• There is a ride captain that you never overtake.
• There is a sweeper vehicle, backup van in our case, which always follows the last rider.
These are the things specific to Bhutan I understood after a week of riding.
• There are no straight roads. It's a hilly country and a normal road is sloped and S-shaped. Full of hairpin bends. So if you're a riding enthusiast, Bhutan is your promised land.
• People follow traffic rules religiously, even when no one's looking. Which means no honking. No overtaking. No lane cutting. No random parking. No J walking. Nothing like India. Such a pleasure.
• Petrol is cheaper. At INR 55 per liter, it almost brings a tear to your eyes.
• The roads are excellent for the most part.
• Traffic jams are rare and peaceful.
• Pedestrians are respected.
• There are no traffic signals in the whole country.
Kids are very friendly and would always
wanna high five when riding across a village.
I wish I could reciprocate but I was too worked up riding.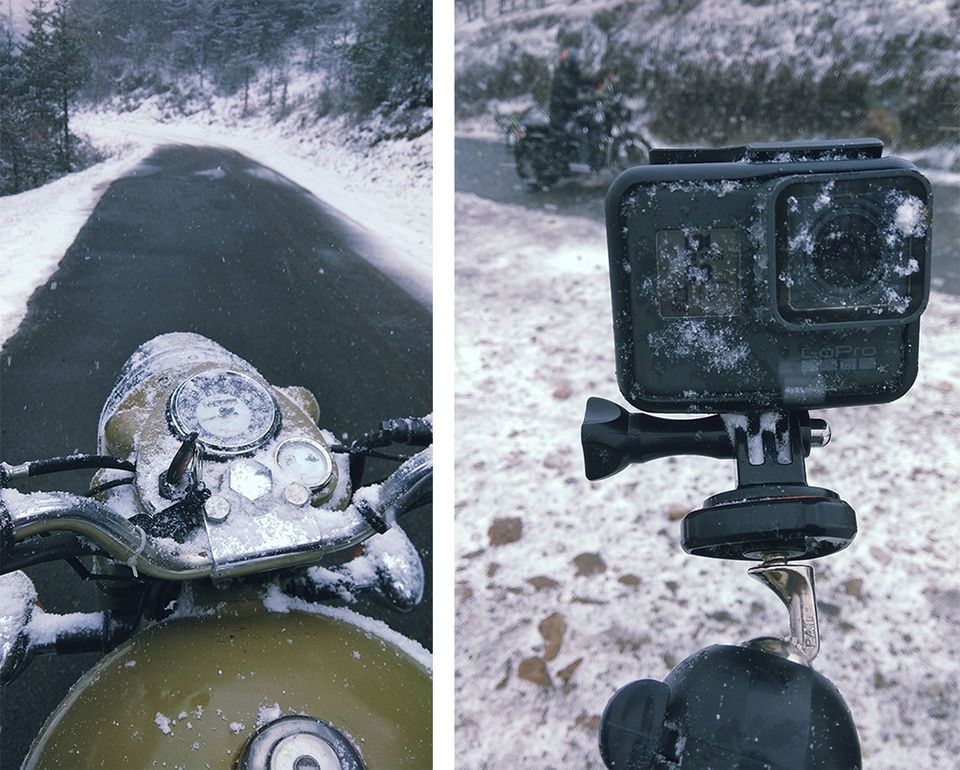 In spite of my rookie status, as a group, we did overcome a seemingly daunting task. Snow riding…!
It so happened that as per itinerary we were supposed to ride to Chele la pass, the highest motorable road in Bhutan. Some snow was expected at the peak, on an otherwise clear day.
But it started snowing without warning as soon as we reached the top.
Now, at the top, there is absolutely nothing to take shelter under. Just some prayer flags (now we know why) and a board mentioning the altitude. So we were trapped. If we wait, the snow will increase, which will make it severely difficult to ride on declining slopes covered with snow.
If we carry on, then we have to face ongoing snow fall and the slippery, conniving roads which can give you palpitation once you see your bike skidding to the edge without control.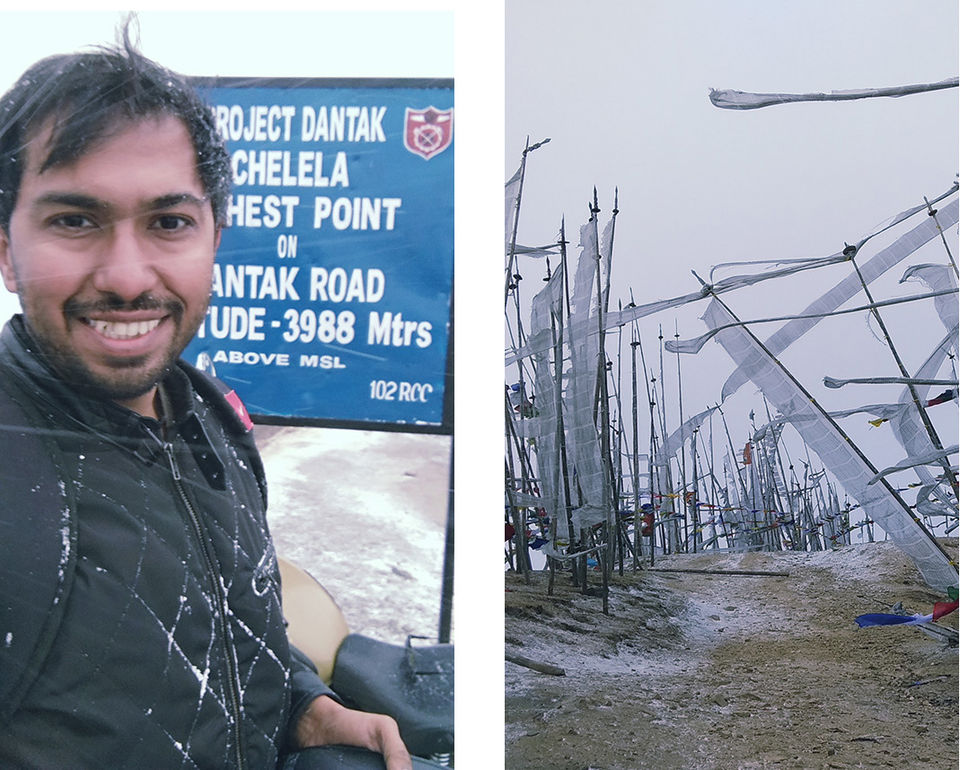 People actually die in road traffic mishaps. One can break their bones for real. You can get stuck in snow, and if lucky feature on discovery channel years later telling your tale of survival. These were the thoughts racing through my head.
So, I literally had a crash course in snow bike riding. After half a dozen or so falls I was at least practiced in falling off the bike. LOL..!. I soon realized that pushing the bike seems to be a lame but doable idea. But, I was really slowing everyone down. So, I had to swallow my pride and let the mechanic/ expert rider finish the remaining snow ride for me.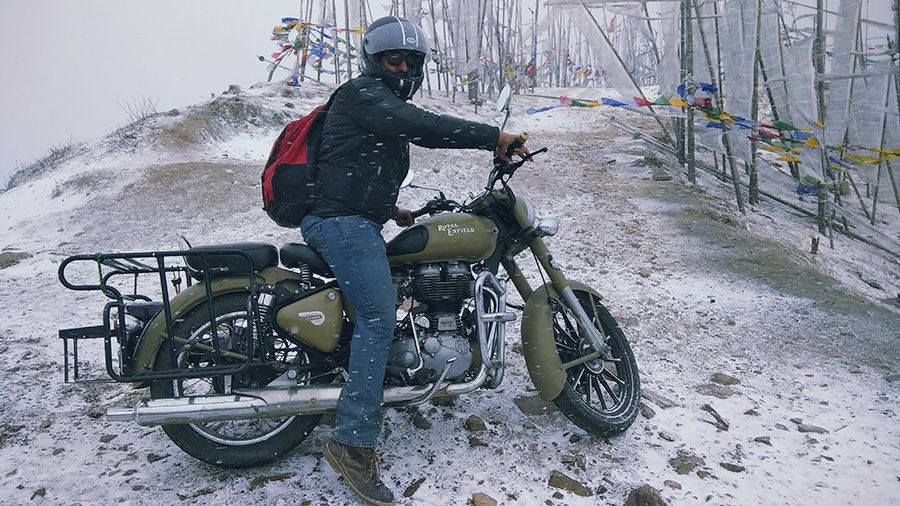 Once on dry ground, I was really thankful to everyone who helped. Had I been alone, I was baking on Royal Bhutan Police to get me out of it, seriously.
I also realized that snow looks much romantic and playful on laptop screens with a background score. Not when you're stuck in it. Snowfall is great to see and click pictures in. But not as fancy when your fingers go numb. You slip and bruise all over. Cold sweat becomes scary.
Nevertheless, it was a day to remember and tell stories about.
Thanks for your time.
Peace.