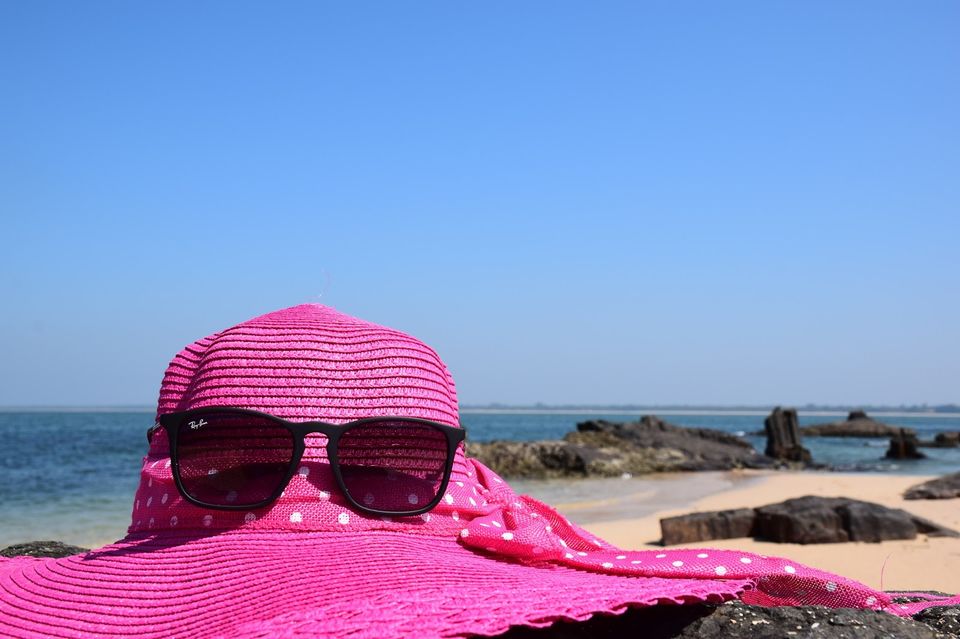 India as a beach destination remains primarily underrated even now as with such a long shoreline locals dont see them as potential revenue earner. I went to maldives and was awed with its blue waters and how the government and locals have utilised their location to create artificial beaches and island resorts. This led me to think do we have such island in India. The major netizens believe it to be Andaman and off course its still one of the best beach holiday in India but still remains a costly affair.
I decided to look near to home and hit a jackpot with a uninhabited gem of an island called as St Mary's island located approximately 20 KM from Malple beach in Udupi.
Bags packed we drove to the beach and stayed at an amazing hotel right across the beach called Paradise Isle beach resort. Its a 3 star property but worth every cent and best part is the ferry to the island starts right in front of the hotel. The entry to the place is barricaded and only if you tell the guards that you are going to the hotel will they allow the car to pass. The place is very well maintained and has full beach view from all the rooms of first floor facing the road. Don't forget to book deluxe room on the first floor to actually enjoy the view.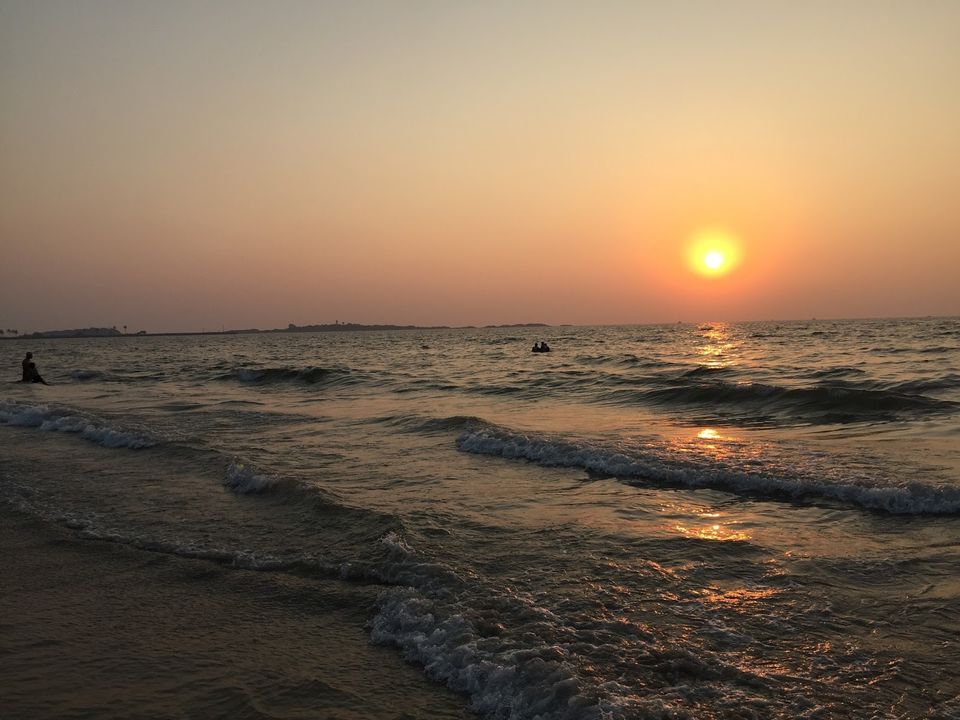 The beach is a bit crowded and you will always find buses full of school kids doing day excursion here in the evening. The solution to this is going left towards the beach area where less crowd goes and enjoy the sun. The orange sun at sunset took us to a virtual dream world. It was a spell bounding moment the one which inspires poets and writers. The beach is empty after sunset and we ended up playing in sand long time at night. The place is active until 9 pm with lots of eateries and game shops nearby. They have beach cricket and volleyball options at very nominal rates.We had some street food and then headed late into hotel for the first night stay. We had planned to stay here for 2 nights as we wanted to keep one day just for St Mary Island.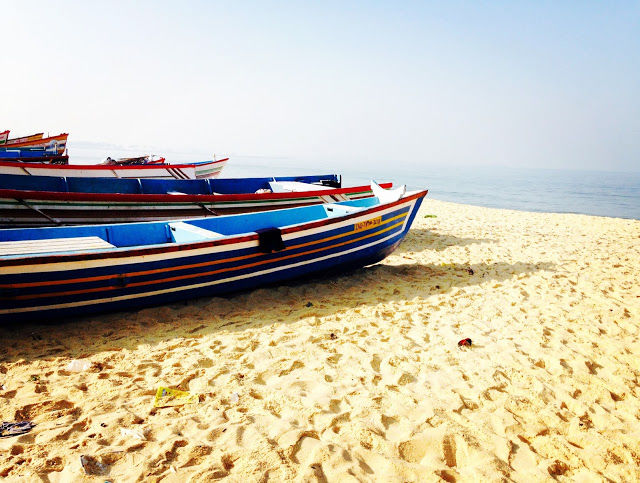 Next morning as we woke up we saw the beach in its full gory with no one there to disturb the peace. The restaurant is glass paneled and we had a sumptuous breakfast there enjoying the beach view. Total Paisa Vasool. After inquiring from Hotel we came to know that there are two places the boat to island leaves and luckily for us one of them was just a few meters from us. You need to keep going right and you will find a beach hut selling tickets for the place Rs 300 PP. There are many water sports activity also happening here with banana ride, para sailing, and speed boat.
After waiting for some time our boat finally arrived and we headed for the Island. We had seen some pictures of the place and it looked appealing with lots of rock formation amidst sea and were pretty excited to reach here. As you start from Malpe the water color starts to change towards St Mary. Finally the jetty we arrived was as if someone has put turquoise blue color in the sea and painted brown symmetrical rocks everywhere to add to its beauty. This place should be in the same lines as of Bali but in a way it's good that it has not become so famous. This allowed us to each pick one spot on the beach as our personal space. The island is not very large and you can cover end to end within few hours.
Just one thing beware of jellyfishes here, they are very dangerous especially if you put your feet over them. One of the children actually was saved in nick of time when he was about to step on one of them. The boatman ended up killing the same I finally saw one up close and the name Jelly Fish is apt that's all I can say. Oh forgot to mention carry your food and water here there is no place to eat here. The boat have no particular time and you can take any one to go back to civilization.