As the trip started, our excitement was on a high.. 8th morning is the day when we started our three superb days(we had just three for this trip).. Being hoteliers working in different cities me and my best friend had not met for 2 years now and we wanted to meet and do what we love most, travel.. So here we were celebrating 13 yrs of friendship in the enchanting world of Andaman..
Our day started with reaching Port Blair airport at 10 am, we happily met hugged each other. Since she likes to be the organised one she had booked our trip with a travel agent and our car was ready to take us to the hotel.. After around 6 kms we reached a hotel Mansha Regency which is a new clean hotel and is doing quite a good job in maintaining the hotel basic amenities.. Being happy with our room we started out day with reaching Carbyn's Cove beach.. Which is a small beach with brown sand and light blue water. As our eyes wandered along the coastline, our eyes landed on the jet skiing happening and we rushed to get our tickets..
Note: They charge INR 600 per person plus another INR 100 if you want your pictures to be captured and I am not kidding when i say that they capture all your moves from a good far distance. After jet skiing and spending sometime clicking pictures at the beach,we moved towards the Cellular Jail which will make you feel.. That the kaala paani ki sazza would have definitely been difficult. Also attend the light and sound show which takes you deep inside the past of the jail walls which took 10 yrs to complete. Since the day ends early our last stop was the Amaya restaurant where we had our nice dinner. Recommended place to enjoy a meal at port blair..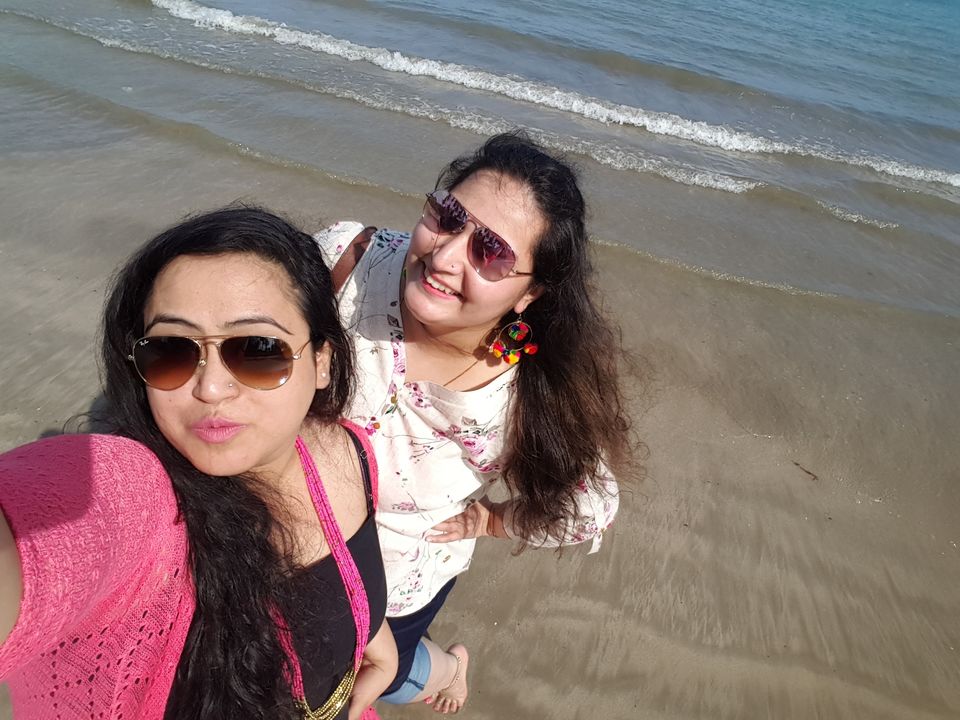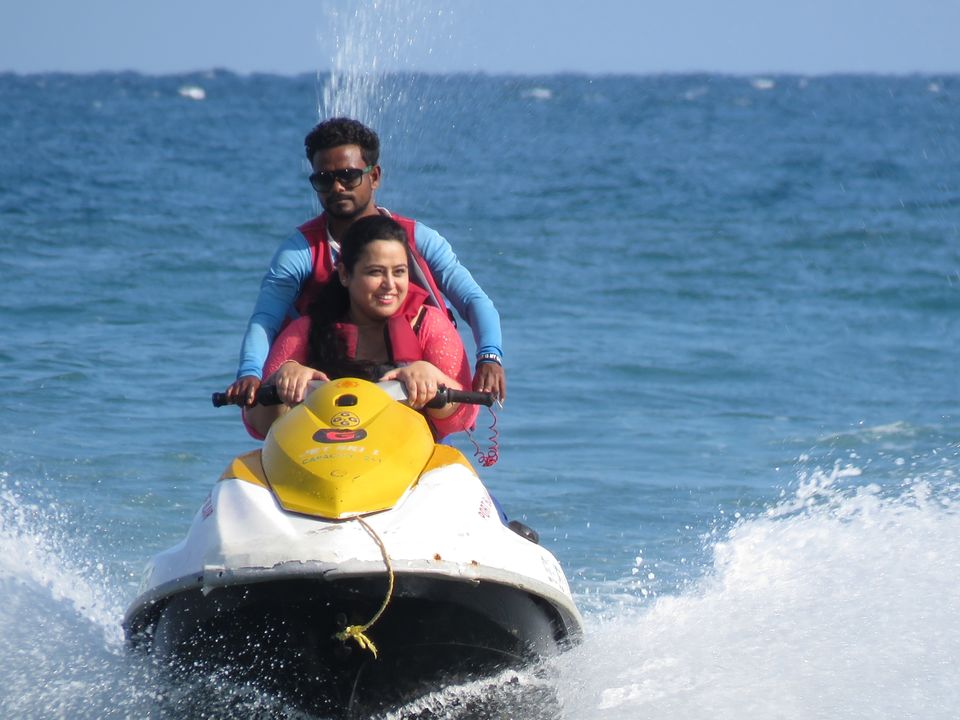 The next day was the day we both were waiting for.. Which was the mesmerising beauty called Havelock islands.. We started at 0630 am.. It is a two hour journey from Port Blair to Havelock and we had our seats reserved in the jetty.. But did we use those seats.. The answer is no.. Our handbags did that.. The two hour journey we spent looking at the dark blue waters present till where our eyes could reach.. And we spent the entire time seeing those waters from the open area of the boat with the amazing breeze blowing in our hair..
As we were about to reach havelock island.. The water color started changing to more lighter blue shades towards a sea green color.. As u near havelock.. It is such a beautiful sight to see the mixing waters.. And then i saw the most amazing picturesque location.. Place where the jetty leaves you at havelock.. I was stunned by the beauty i saw.. The white sand.. The big trees.. The greenish blue water.. My journey was already worth after seeing that sight... After we reached, we directly went to Dive Andaman for the one thing we were waiting for.. Scuba diving... They were amazing trainers whom you can trust.. I on the other hand am i person who is scared of water.. But they changed me.. I am a new version of myself. The episode of going under water and looking at that world is a sight u wouldn't like to miss.. The beautiful corals.. The fishes.. Make me less of words thinking of them.. After that we checked in into Symphony palm Resort which is amazing(let alone the food) and without wasting anytime.. Changed and reached another beauty that it talked about.. The Radhanagar Beach.. And each word that is said about that beach is true.. It is beautiful.. Powerful.. Huge.. Its so amazing... We spent few hours thr first having fun in the water.. To then lying and doing nothing.. Just having the water sweep off the beach sand below our legs.. .. We chose to have dinner at the new lighthouse cafe which was fine.. Since we were vegetarians.. It was our fault. It was a day which was worth each moment spent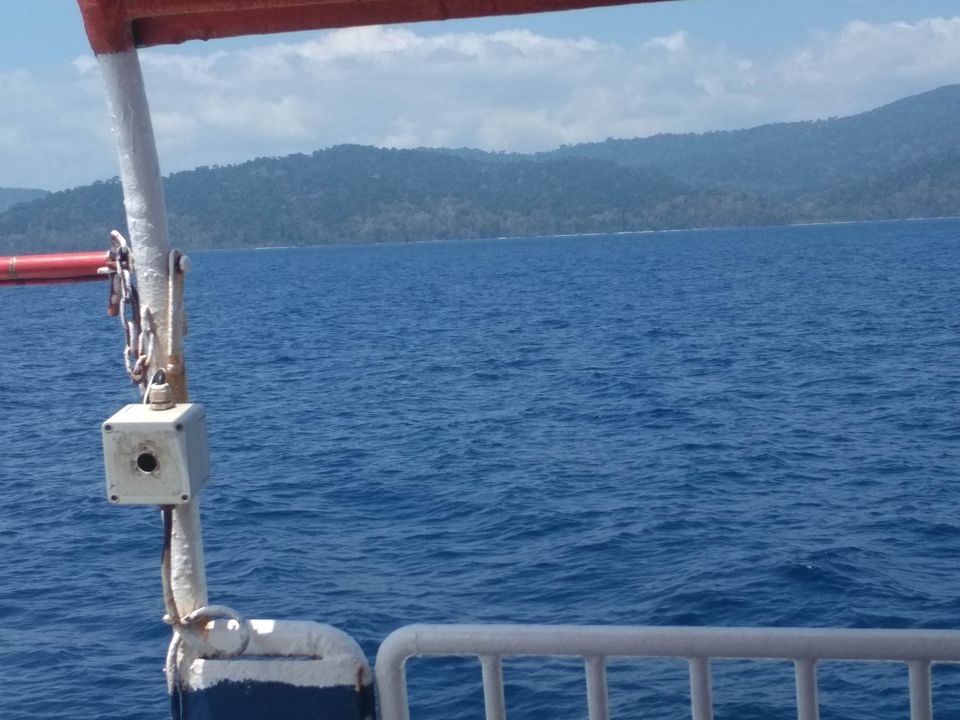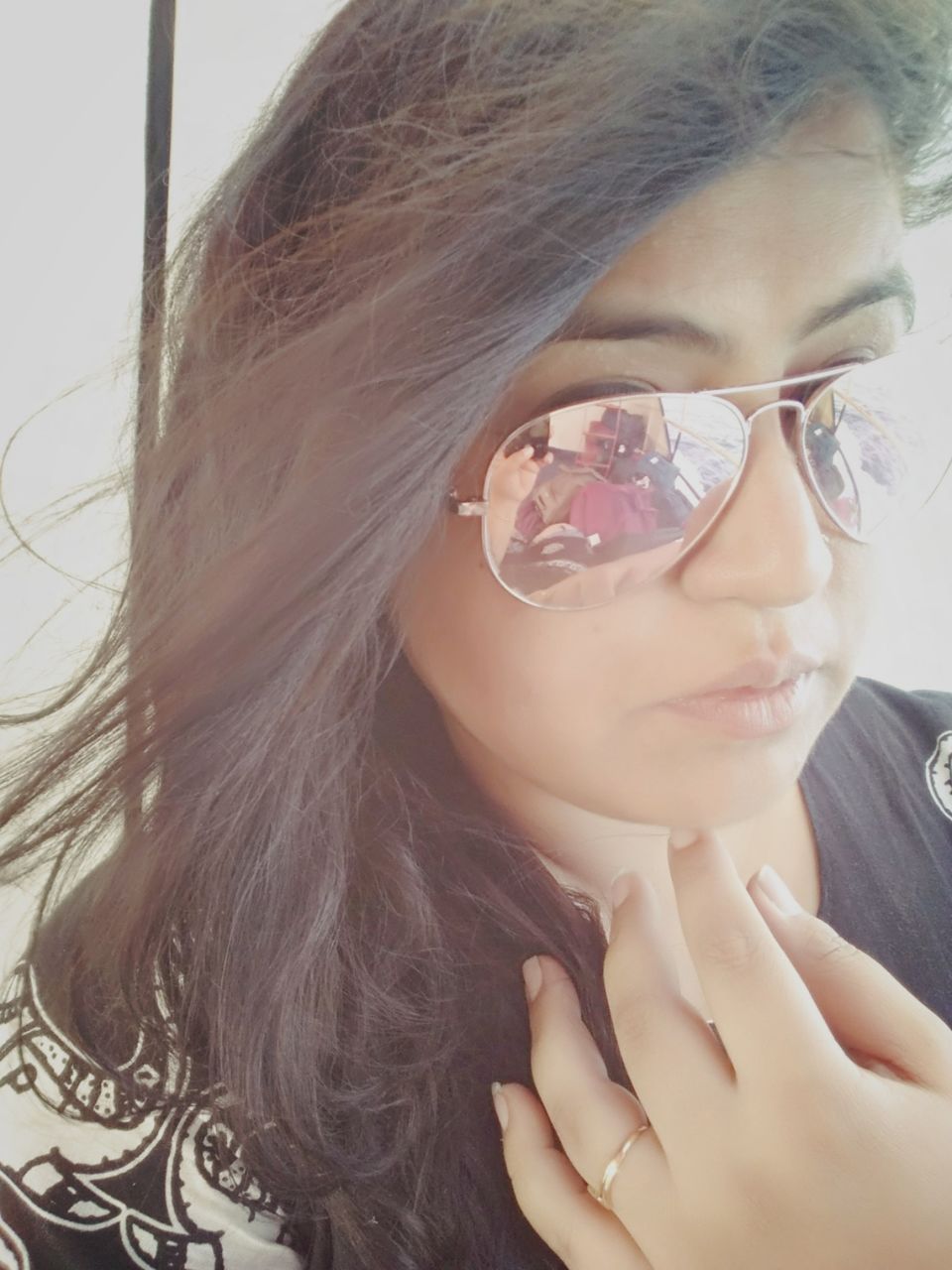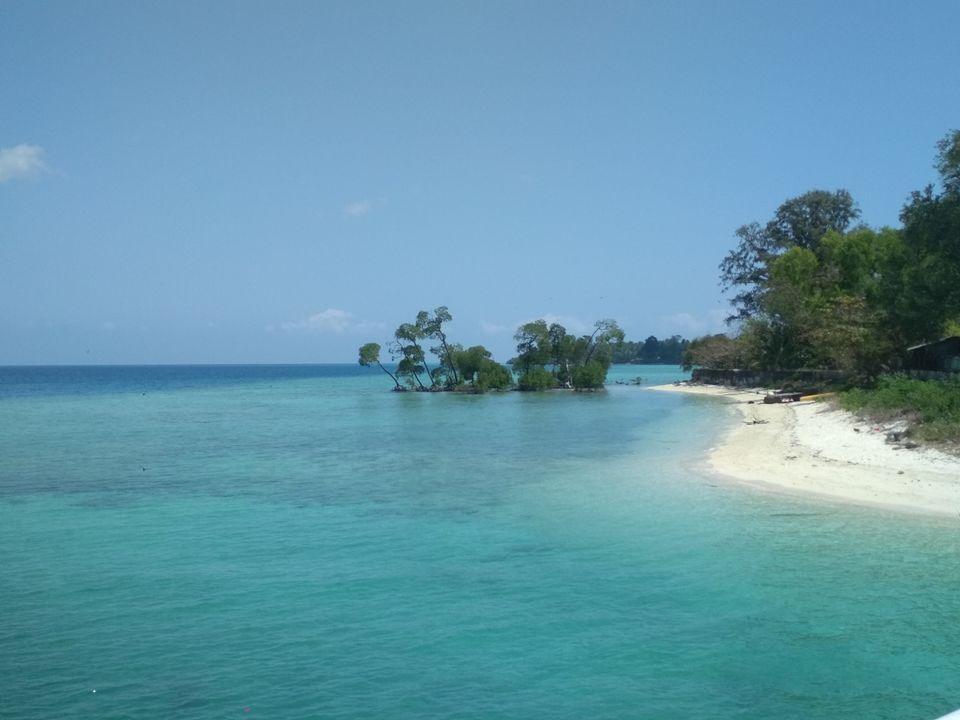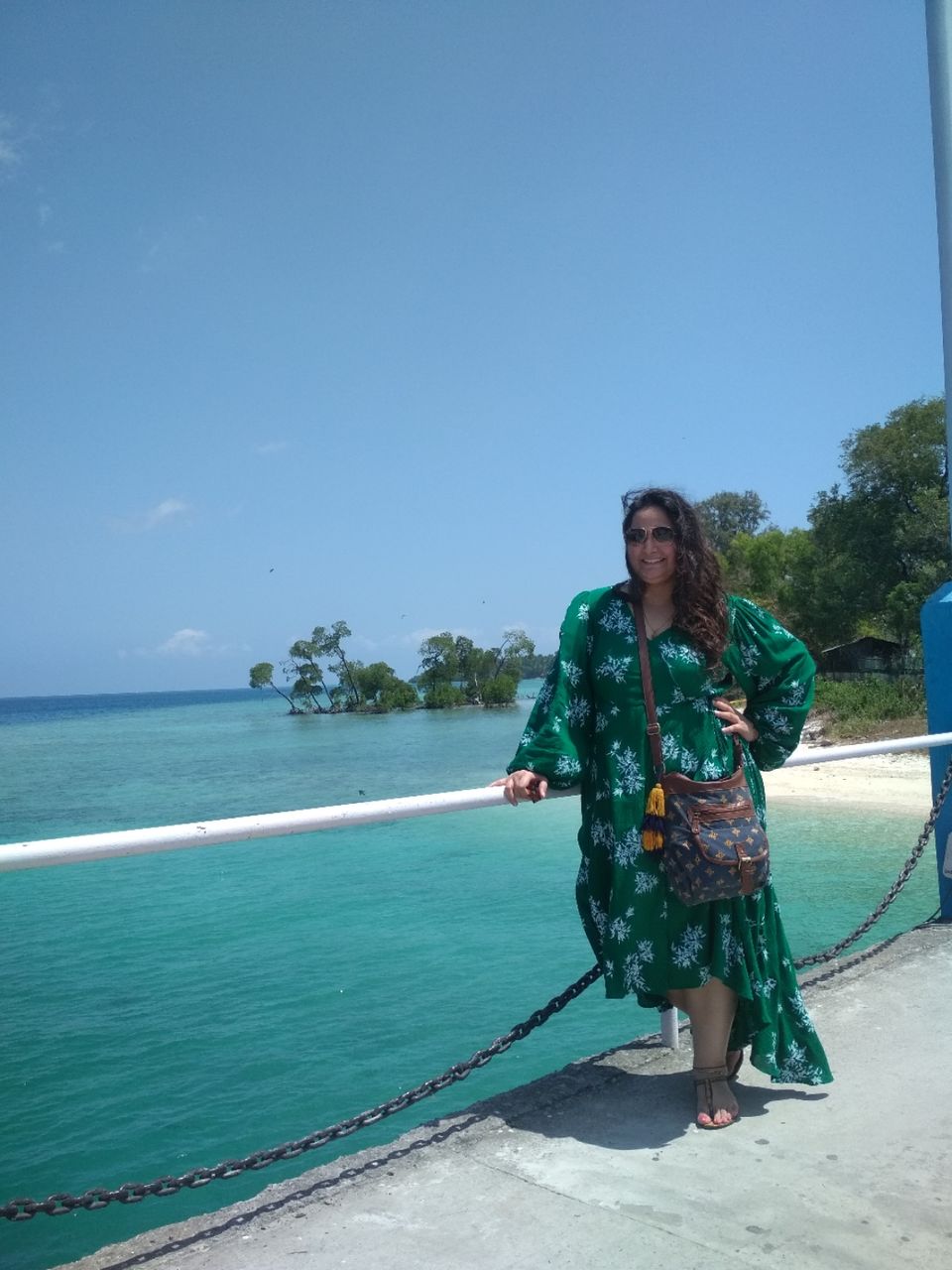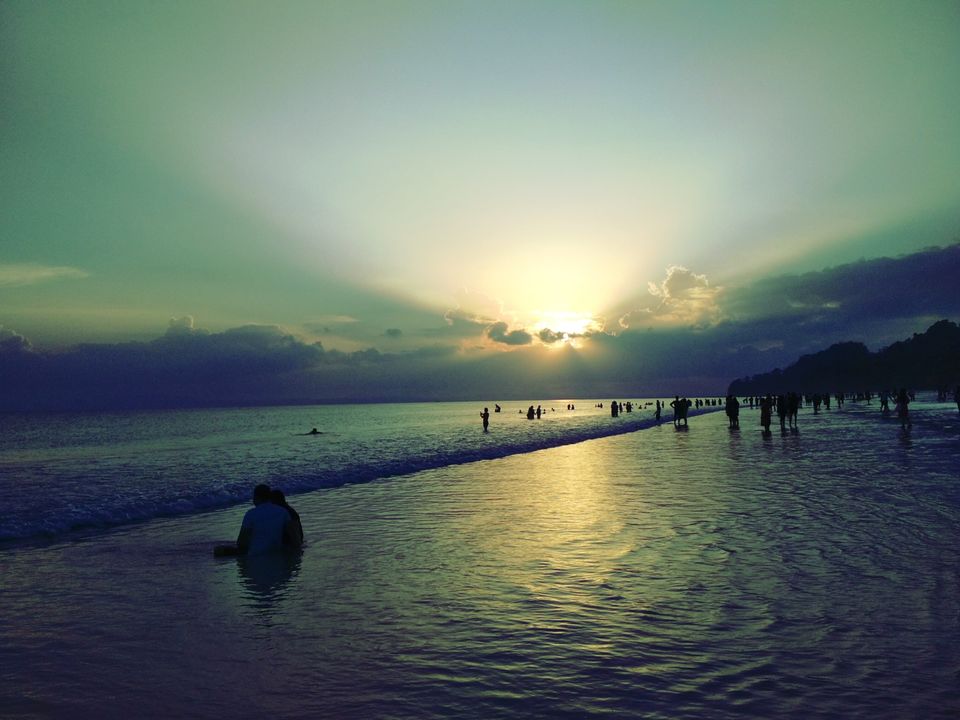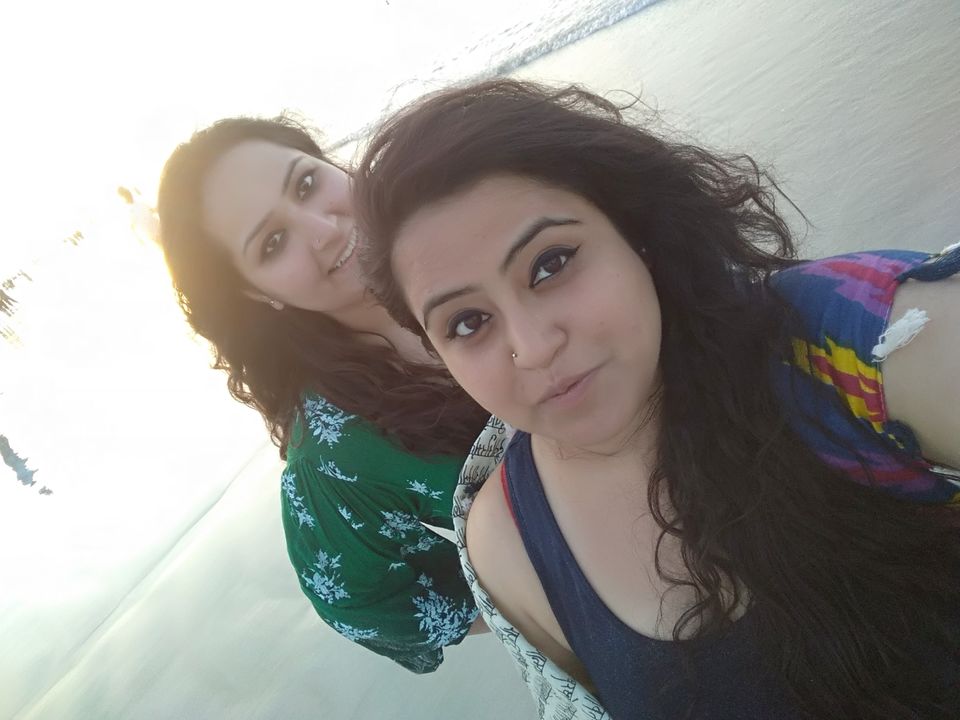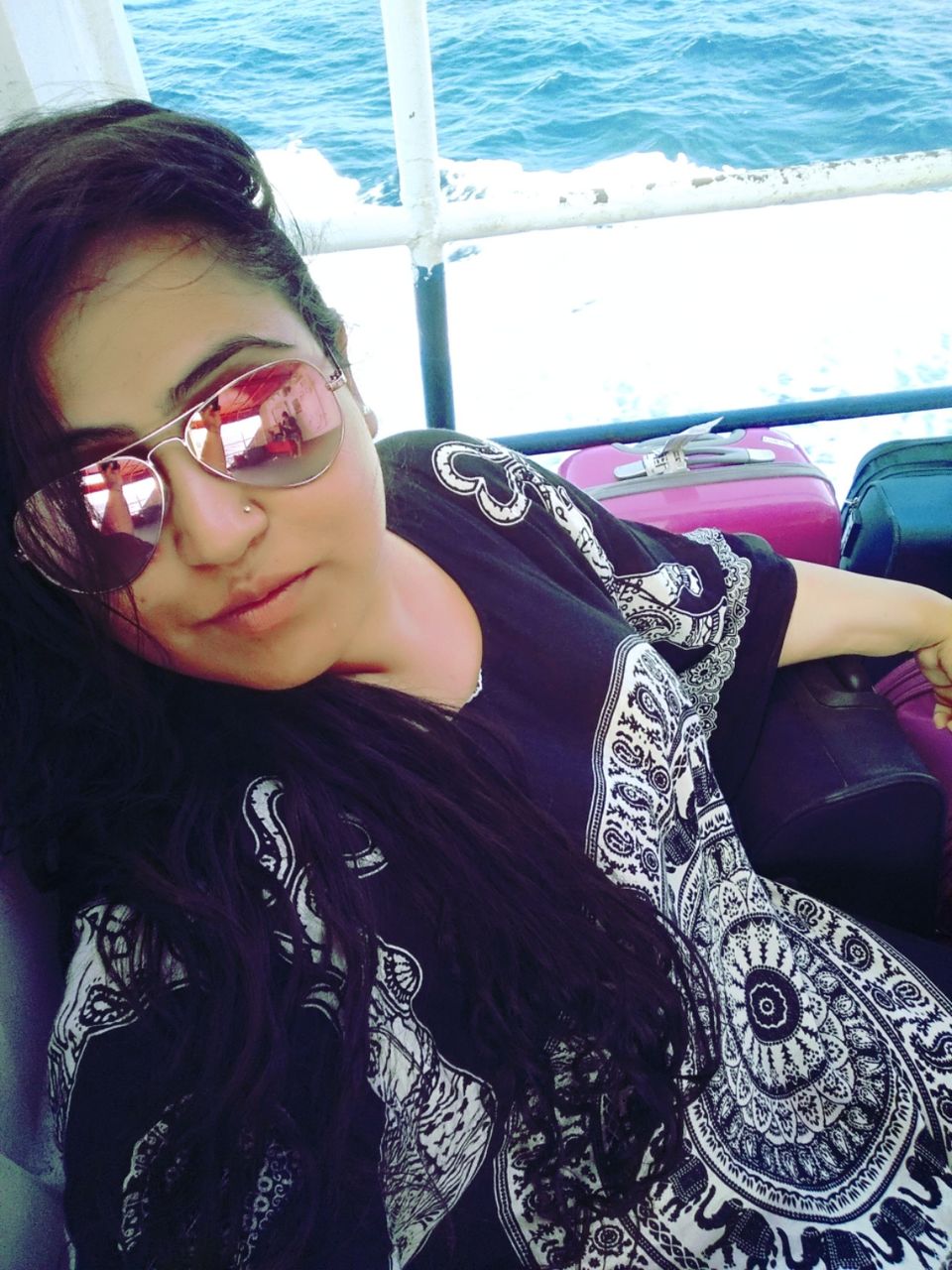 Our day 3 started with taking a boat to elephant island which is approx 45 mins ride.. You book tickets at the havelock and you go.. You get three hours and then the same boat gets you back.. So the engine of the boat started.. One tip.. This is the time when you will get tanned.. So full sleeves will help and maybe a scarf.. Once we reached elephant Beach.. I was shocked to see it.. One it was beautiful as the white sand compliments the fallen trees all across the island... Here you have a choice of varied water sports like jet skiing, snorkeling, sea walk, banana boat ride, glass bottom boat, sofa ride(yes its a sofa tied to a boat which takes you like a roller coaster in the water) and it is fun.. We didn't try sea walk as i didn't let her or me do it... After so many sports and getting tired like crazy we went to the resort for recharging ourselves and then with the final aim.. Just went the beach area across the road(few ppl know it) and sat at the most beautiful place i had seen in all these years of my life.. I asked the person there the name of the beach.. He said its part of the havelock beach.. - the tip here is its right opposite to symphony Palm Resort after entering their area.. And mark my words you will love me for telling you this.. Its for people who want solace peace and rejuvenation... And here we did what i had to.. Just relax... Once it was dark.. We had some food and slept.. Thinking that three days went by so fast and our flights back to our places the next day seem so close.. In the morning we took the 7 am ferry which took us to port blair and we took off from the enchanting islands of andaman...