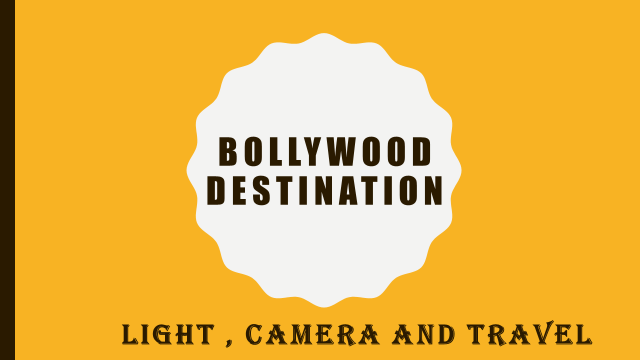 Bollywood .........Movies and Imagination, of-course all goes together.......and what binds all three together is our love for Bollywood movies. I am sure this glamorous world would have taken us in to the world of imagination so may times. Most of us want to talk, dress and eat like our favorite Bollywood star and some time they are our role model too. I bet that if you love Indian movies, at least once you would have thought about singing on Alps in chiffon saree, or going on a trip to Spain or Goa with your friends. This world is so magical...........any one can be so Highhhh........well now the question comes why a travel geek is talking about it. Am I a travel geek or a movie lover ? ???? And how it sounds if I can be both...so here I am combining my two love by sharing some of my thoughts.
So first I will take you to my childhood. Since my childhood I imagined Mumbai, as one of the most fascinating city in the world and Mumbai's Chatrapati Shivaji Terminus and Marine Drive were my dream destinations as shown in most of the old movies. Moving forward beautiful Kashmir Valley and Wonderful Switzerland have became my next target and slowly with time I was able to visit my dream destinations. I took the snap on Mount Titlis where "Raj and Simran" sang a song and clicked my feet too posing on Marine drive, just like Sid from Wake up Sid. Well I am sure you too have done similar things :) ...........or should i say still doing. So I thought why not to help you in this by sharing some not so common destination details.
I am sure you must know about some of the famous movies shot in various famous destinations in India such as Dil Chahta Hai and Golmaal (new) in Goa, 3 Idiots in Ladakh's Pangong Lake, Ye Jawani Hai Diwani in Manali and many many more in Kashmir. But with these famous places we also have some wonderful hidden destinations...........which have been used in various movies.
I will start with movie named "Guru", which has been shot in various locations in India and one such location is Badami in Karnataka. Some shots of the movie including one song have been shot in "Badami Caves". And now these beautiful caves carved in rocks are slowly becoming very famous. Another song from same movie called "Barso re Megha" is also shot in some near by location in Karnataka.
"Scene of Movie when Abhishek Bachhan Comes from Turkey and Meet his Friend has been Shot in Badami Caves"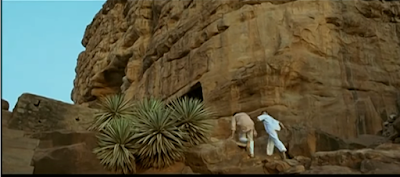 "Song in Movie, shot in Badami Caves"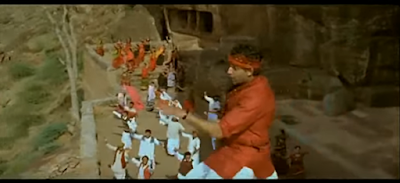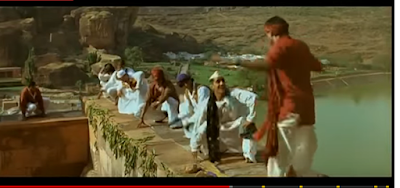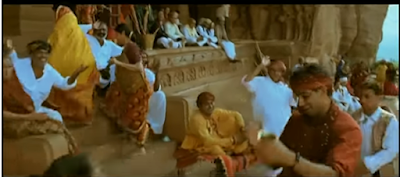 Next is a near by destination known as "Hampi", which suddenly started gaining tourist attraction in last few years. One famous song "Dhaong Dhaong" featuring Akshay Kumar and Sonakshi Sinha has picturised here. A Marathi movie name "Hampi" has been shot here and the theme of the movie revolves around this beautiful historic city.
" Scene from Marathi Movie "Hampi"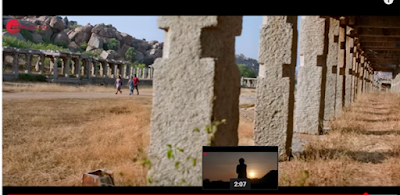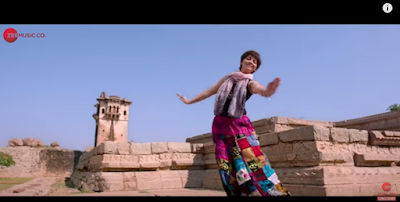 "Song Dhadang from Movie "Rowdy Rathore"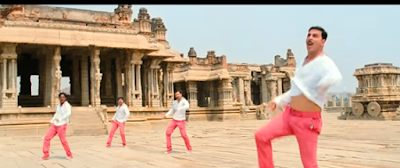 Continuing the love of choosing exotic locations for songs by Indian directors, one super hit song "Su Che Su Che" from movie named "What's Your Rashi" has been shot in ShivVilas Palace in Jaipur., which is a luxury theme resort location on Delhi Jaipur Highway.
Song " Su che Su che"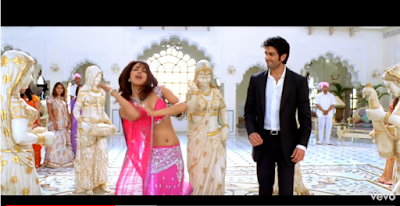 Next is another less known destination, known as city of lakes "Bhopal". A major portion of movie has been shot close to Bhopal and in Bhopal and one such scene is when Katrina kaif meets Ranbir Kapoor first time in movie. This has been shot close to Badi Lake.
" Scene form movie Raajneeti"

Next we move to Gujarat where you might have seen the hint of Gujarati Culture, Food and Dress in lots of movies. With this lots of places have been used for shooting and one such place is "Rann of Kuch" e.g. Song "Sari Ke Fall Se " has been shot in Rann of Kuch.
"Song from Movie "R.......Rajkumar"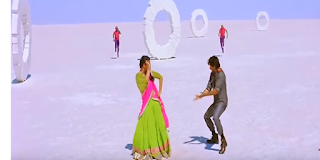 Last but not the least is one of my favorite movie "Vivah". Some part of the movie has been shot in quaint villages of Uttarakhand ,including Bageshwar Temples and Golu Temple. In movie the place is called as Somsarovar.
"Movie Scene Shot in Bageshwar Temple"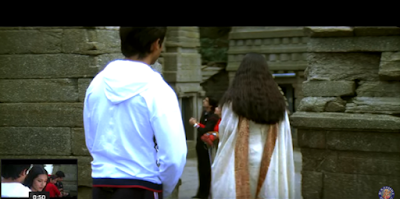 "Movie Scene Shot in Bageshwar Temple"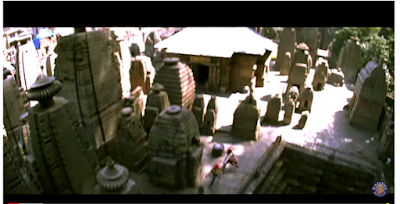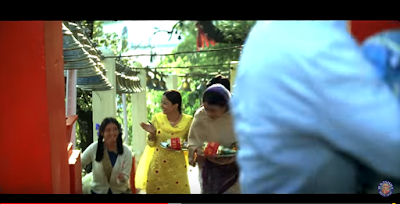 So that's all for this blog friends, coming soon with more discoveries. Till then go and visit these places and send me your beautiful snaps. For more information about these places do stick to my blog and follow me. Information about Hampi and Badami is already posted in my previous blogs. Special blog on Uttarakhand and Bhopal is coming soon. Till now if you have any queries please drop your queries.
Till than Happy Travelling :)
Disclaimer: Views presented here are personal and based on observation. All the screen shots of scene of movies are taken from you tube.