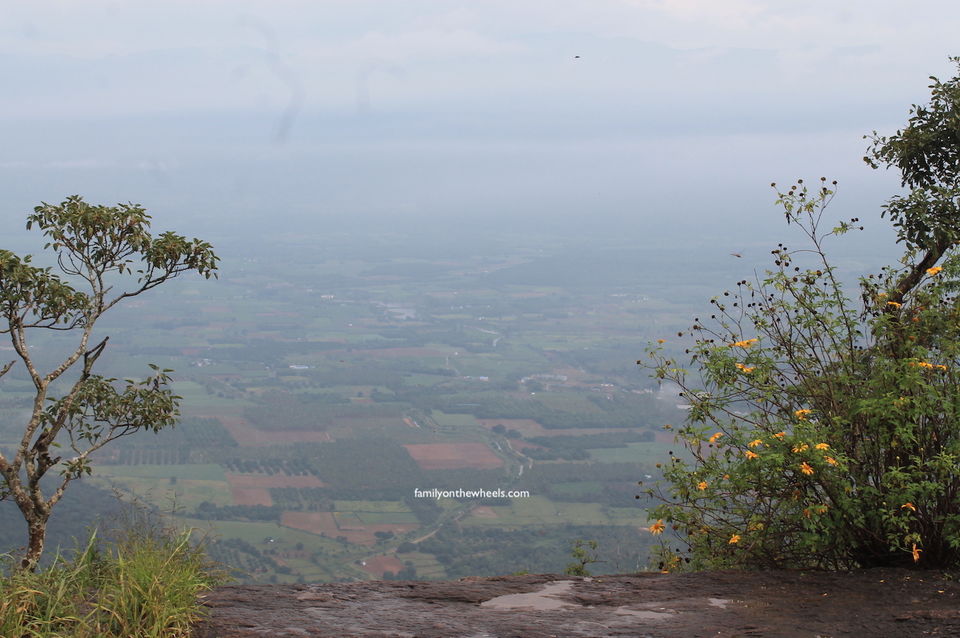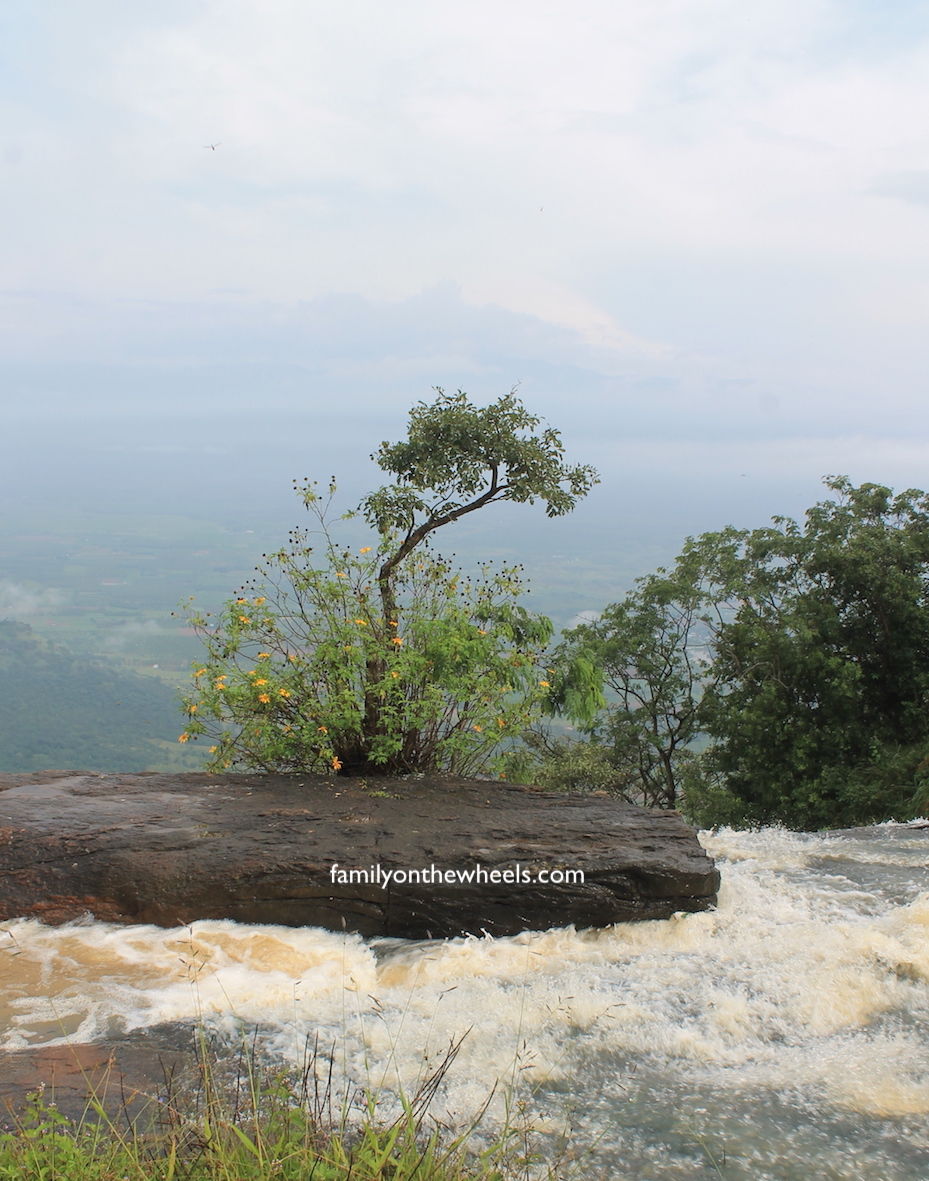 Chellarkovil is a beautiful spot, traced on the way while we were driving back from Munnar to , on Munnar - Kumily road. Rather just 30min before hitting Thekkady, we were amused by this scintillating place, with originating waterfalls. No crowds gave us all the more pleasant welcome here. It is around 15kms from Kumily town, and it overlooks the small villages and valleys of Tamil Nadu.
More about Eravikulam (Rajamalai National Park) to interest your trip further.
What more do you long for, Huge mountain ranges at the back, confronting waterfalls, lush green valleys below and real serenity. That's what this beautiful place offered us with.It was a real fun for us to stop and play for around 40 minutes here.
Basically Chellarkovil, is a small town, rather a village, promoted for its eco tourism and it also has a Eco-Tourism Community Centre. And starting from here, you can have numerous options for hiking and trekking and this region has amass of Ayurvedic and medicinal gardens as well. You can start your trip with Chellarkovil view point, which is a watch tower, overlooking the conglomeration of small villages down in the valley. It usually remains misty, though you may find it pretty clear in the early winter and April months.
Chellarkovil waterfalls :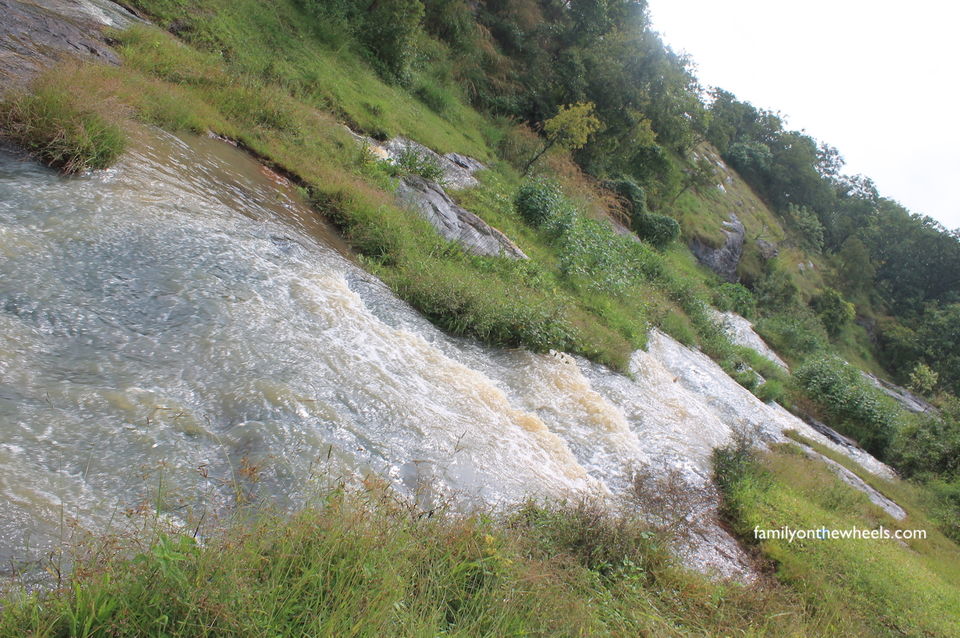 From there, throng onto the Chellarkovil waterfalls, which originated from the land of Kerala, but falls and enriches the state of Tamil Nadu. You can definitely stop at this originating point and have some real fun with kids. Just be careful of the water current and some slippery rocks. You can easily see the waterfall going down the big rock and entering into Tamil Nadu. The beautiful backdrop of mountains, makes these waterfalls immensely picturesque.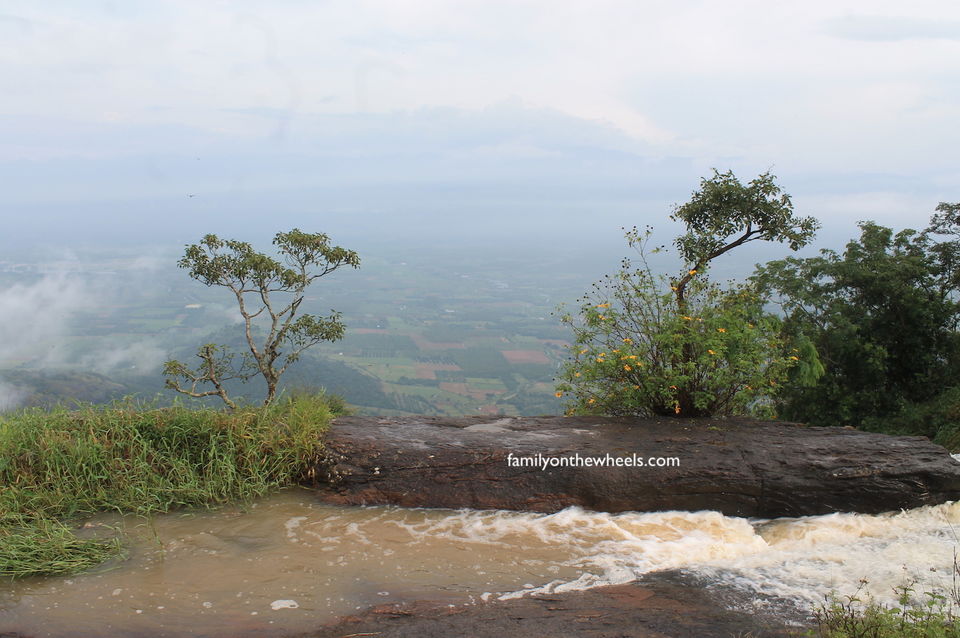 Best time to visit Chellarkovil views and waterfalls :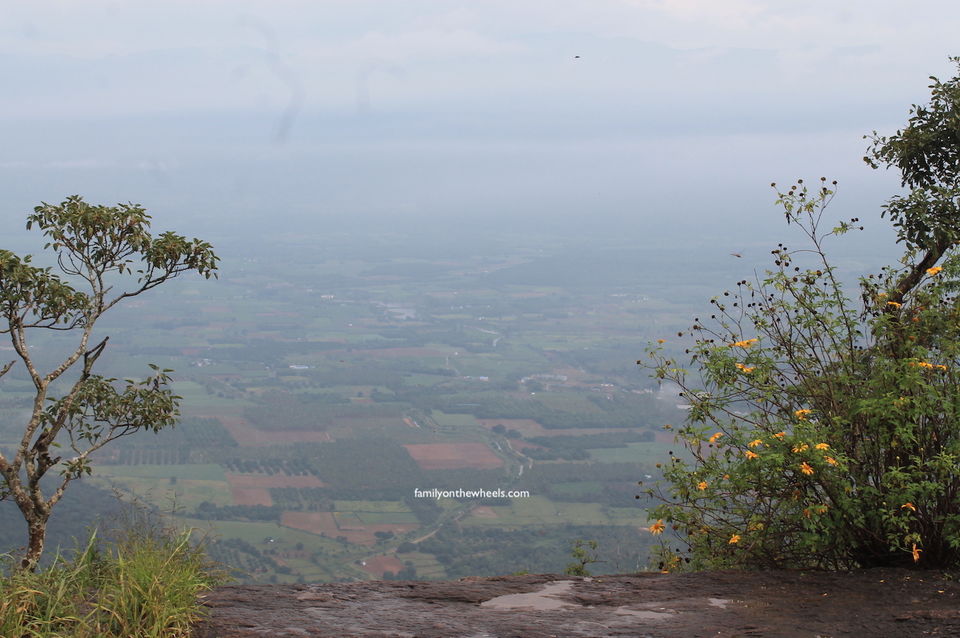 Ideal time for enjoying Chellarkovil views, Waterfalls and Trekking : May - September, when the sky is clear and the waterfalls and greens are in their full majesty. Small yellow - purple flowers, surrounding the waterfall origination, add up to the beauty of this place.Around October, the place starts turning misty and it even rains occasionally. Rains and thick clouds can hamper the amazing views it has to offer.
Reaching Chellarkovil :
It is well connected through road and even trains. Nearest town is Kumily and numerous buses and taxi's are available to drop you off at Chellarkovil. We went to this point and waterfalls via our own car, as we did a road trip to this enchanting magnificence.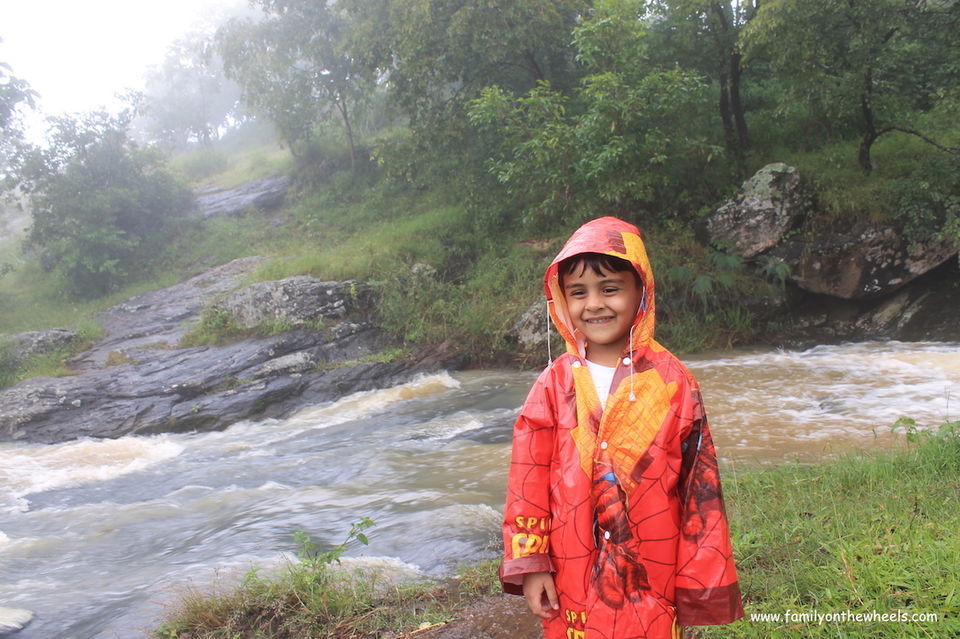 Connect with FOTW socially right here to get some amazing posts and more of our Travel Photos!