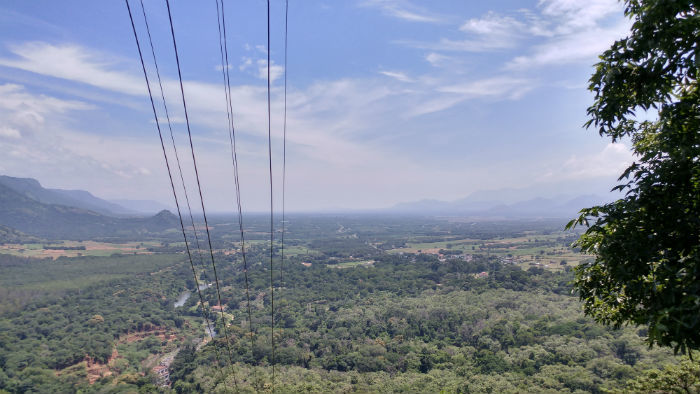 A lesser known destination in Tamil Nadu, just a few kilometers from Thekkady is Cumbum. Like its name, Cumbum or Kambam is a unique and an alluring place to visit when you are traveling to Kumily. Located in Theni district of Tamil Nadu, this colorful town is 492 kilometers away from Chennai. Fenced by the majestic Western Ghats, the agricultural fields of Cumbum are gaining attention.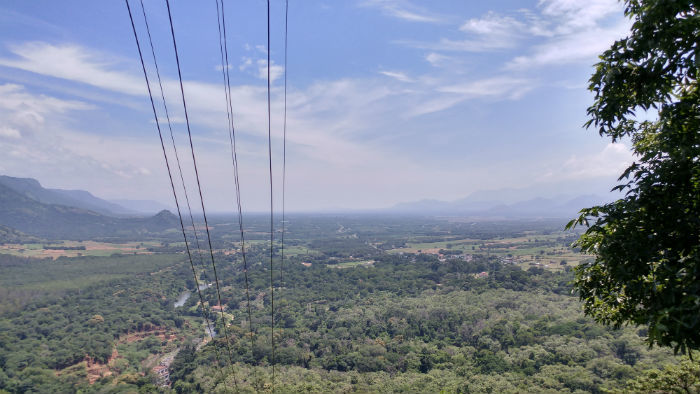 Not only that the place is beautiful, it also has some interesting stories to tell us. Several years back, a king who ruled this part of the world, desired to erect a temple for Lord Vishnu and for Lord Shiva. The epic says, Lord Perumal (Lord Vishnu) appeared in his dream and asked the King to find a stone post at the foothills of Western Ghats, which will have his idol. On search, the King found the stone and the idol. He installed the idol in the name of Kambaraya Perumal (which means the Perumal who was found under a stone post). Thus the place also earned the name Kambam (Cumbum). The King (Viswanatha Nayak) later brought a Shivaling from Kasi and built an abode for Shiva too. Both the temples (the one for Vishnu and the one for Shiva) were consecrated on the same day. The temple also has a holy tree which is known as Vanni. The Vanni Tree is worshiped as Lord Brahma. Visiting this temple gives you the opportunity to experience and worship Lord Brahma, Shiva, and Vishnu.
Attractions in Cumbum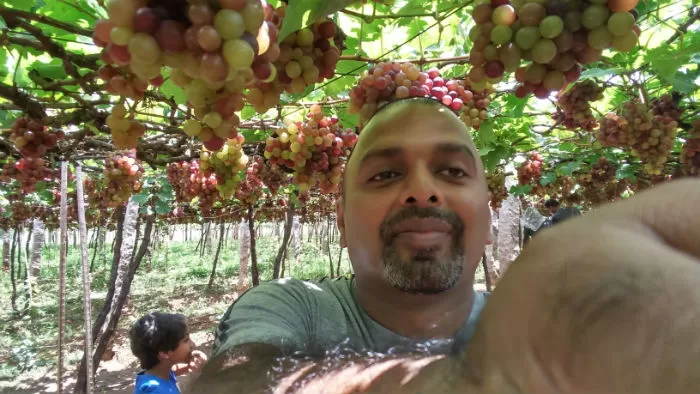 Though people consider many other, including some of the temples, as their top itineraries, I would suggest the vineyards of Cumbum among the best attractions in Cumbum. Between Cumbum and Gudalur are the vast farm fields including coconut groves, banana plantations, marigold farms, and corn farms. Distinct from these farms are the beautifully nurtured grape farms. The grape farms on the way to Cumbum are just under 4 kilometers from the main town and are easily accessible by road. There is more to rejoice; the grape farms are free to visit, free for taking snaps and photographs, and even to taste a few grapes from the live cluster. If you like the taste and feel, you can also buy the fruits, juices, and grape wine from the farm outlet.
2. Kambaraya Perumal Temple
The temple which is popular as the reason for the name Cumbum is another major attraction to this southwest Tamil Nadu Town. The temple is a major place to visit by pilgrims and those who love to explore history.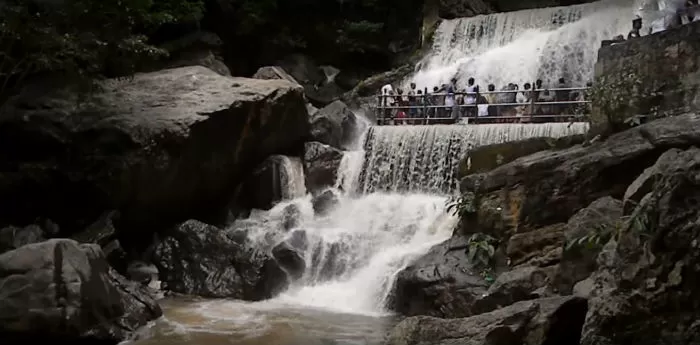 Just below 10 kilometers from Cumbum, in Theni District is a small yet beautiful waterfalls popular as Suruli Falls. The giggling sound of waterfalls and whispering dense forest can enchant any traveler, especially if you visit this place before 8:00 in the morning or after 4:00 in the afternoon. The water from a stream plummets from a height of almost 150 feet to a pool where you can even have a refreshing experience. The water then flows from the pool and deluge another 40 feet and then through several slopes.
4. Winding Roads Through Periyar National Park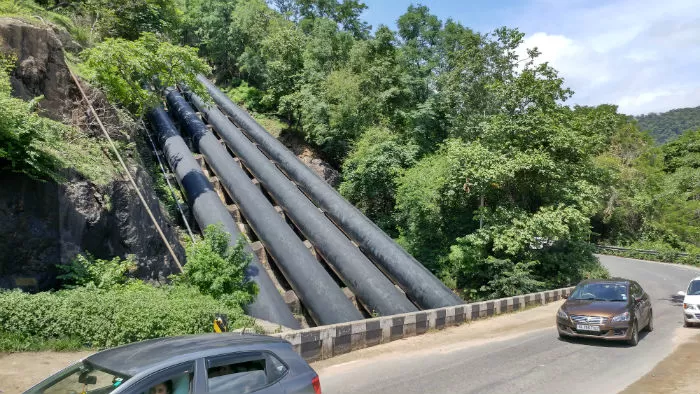 22 kilometers of road from Kumily to Cumbum gives a beautiful voyage through Periyar National Park. The first 8 kilometers until Lower camp in Tamil Nadu (Kumily Theni Route) is through dense forests and on winding roads. The experience of driving through the hairpin curves while sighting the huge tunnel pipes that carries water from Periyar Lake to the farm fields of Cumbum is mindblowing. You may not encounter an elephant or a tiger on this road, but monkeys are for sure while antelopes are also a possibility. As you descend from the heights of Kerala to the plains of Tamil Nadu, do forget not grab your camera and take a few snaps of Gudalur to capture the aerial view of this beautiful town.
5. Kailasanathar Cave Temple
Near Suruli waterfalls and located at 800 meters above sea level is Kailasanathar Cave Temple of Theni District. While the Suruli waterfalls gives an extraordinary experience of flora and fauna around it, the temple gives you an opportunity to explore the idols which are installed in 18 different caves.
6. Kamachi Amman Temple
A temple whose doors are never open for the devotees is Kamachi Amman Temple of Cumbum. Though strange, the doors of this temple are always closed and the devotees are asked to worship the deity from the main entrance. Interestingly, you will find a lot many devotees standing at the entrance for worshiping Goddess Kamachi, one of the forms of Goddess Parvati.
Nearby Attractions
Cumbum is located very strategically that you can visit many more attractions within 100 kilometers of range.
a. Munnar
The famous hillstation in south India, Munnar, is best for enjoying its beautiful tea estates and majestic fog-covered mountains. Munnar is located at a distance of less than 80 kilometers from Cumbum.
b. Thekkady
Another major tourist attraction very close to Cumbum is Periyar National Park and Thekkady. At a distance of 24 kilometers from Cumbum, Thekkady offers a wide range of attractions including a 2 and half hours of boating through the Periyar lake to experience wildlife.
c. Vaigai Dam
Closer to Theni and 57 kilometers from Cumbum, Vaigai dam is a famous getaway location in southwestern Tamil Nadu. 111 feet tall dam surrounded by lush green vegetation is an attraction accessible by road.
d. Megamalai in Theni District
Another beautiful hillstation that can be accessed from Cumbum is Meghamalai. Famous for its beautiful tea plantations and sky high mountains, the hillstation is under 70 kilometers from Cumbum.
How to Reach Cumbum?
By Air
The nearest airport to Cumbum is Madurai International Airport at a distance of 127 kilometers. You can also travel to Cumbum via Cochin international Airport which is 141 kilometers away.
By Rail
Rajapalayam(RJPM) is the nearest railway station to Cumbum at a distance of 44 kilometers. Rajapalayam has trains connecting to Chennai and Madurai.
By Road
Cumbum is well connected by road to the major cities around. Chennai, the capital of Tamil Nadu, is 550 kilometers away from cumbum. Madurai, the nearest city to Cumbum has a distance of 115 kilometers.
Where to Stay in Cumbum?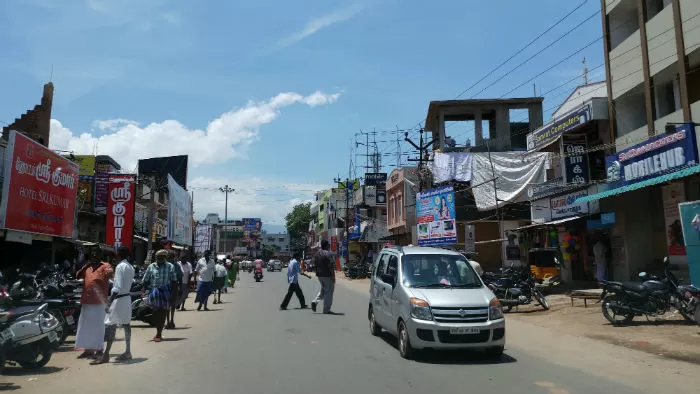 Cumbum has budget and deluxe hotels to stay. There are also farm houses and homestay facilities slightly outside Cumbum. Theni, a bigger town at a distance of 40 kilometers from Cumbum, has luxury hotels too.
This article is written by E. Jey, a travel blogger from India. He has written many articles for upcoming travel bloggers, and that includes his article - 'how to start a travel blog'. He also runs a YouTube channel with plenty of travel and food videos - Jaunt Monkey. YouTube channel.
Frequent searches leading to this page:-
places to visit in cumbum, Top things to do in Cumbum