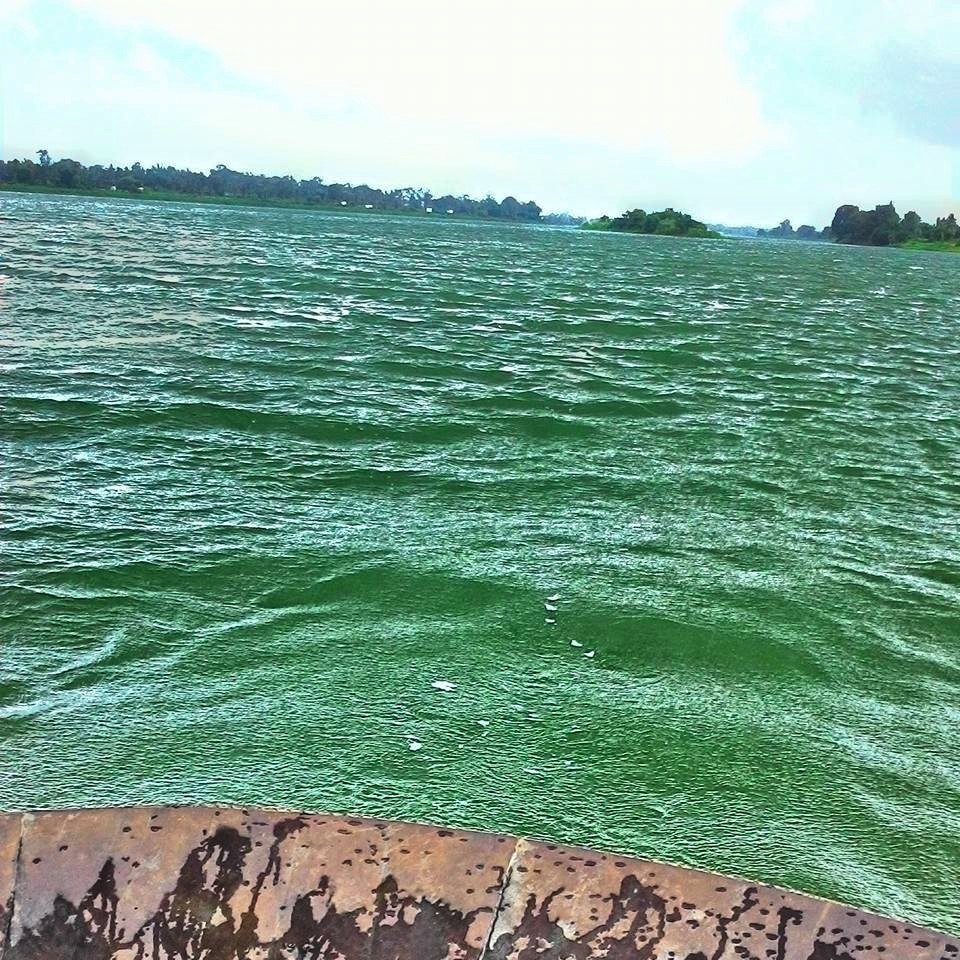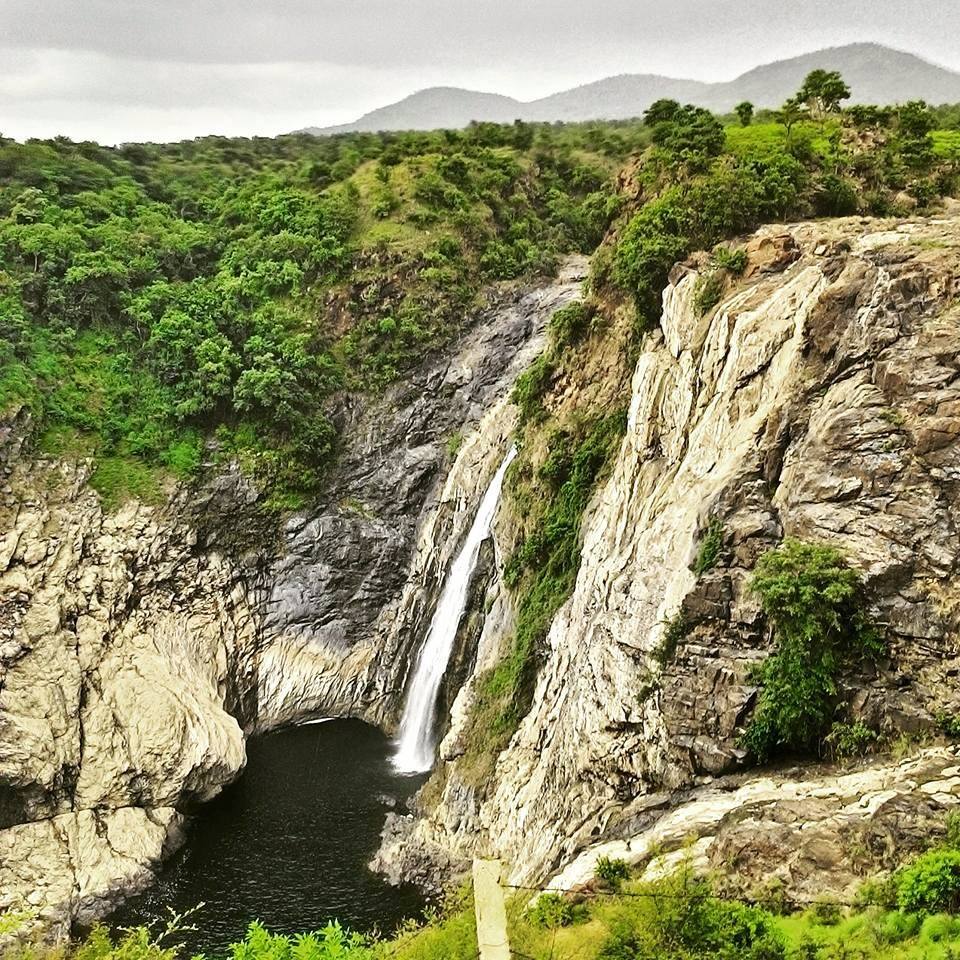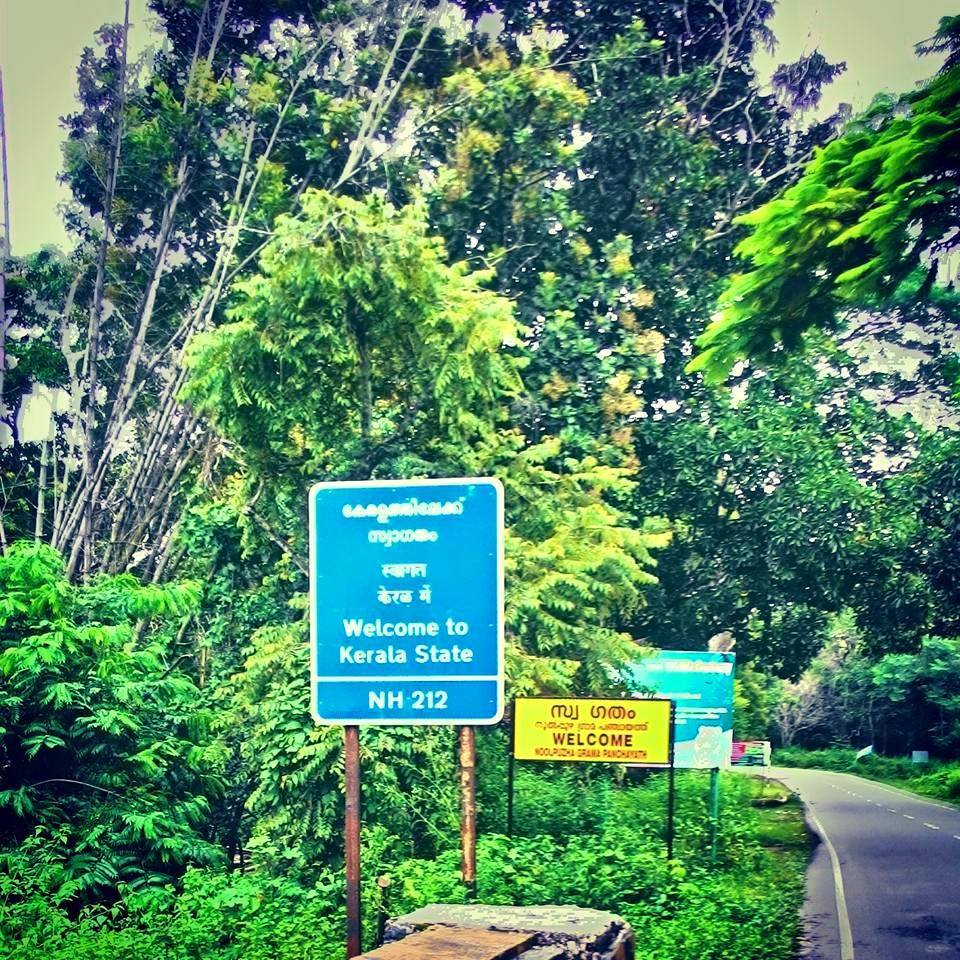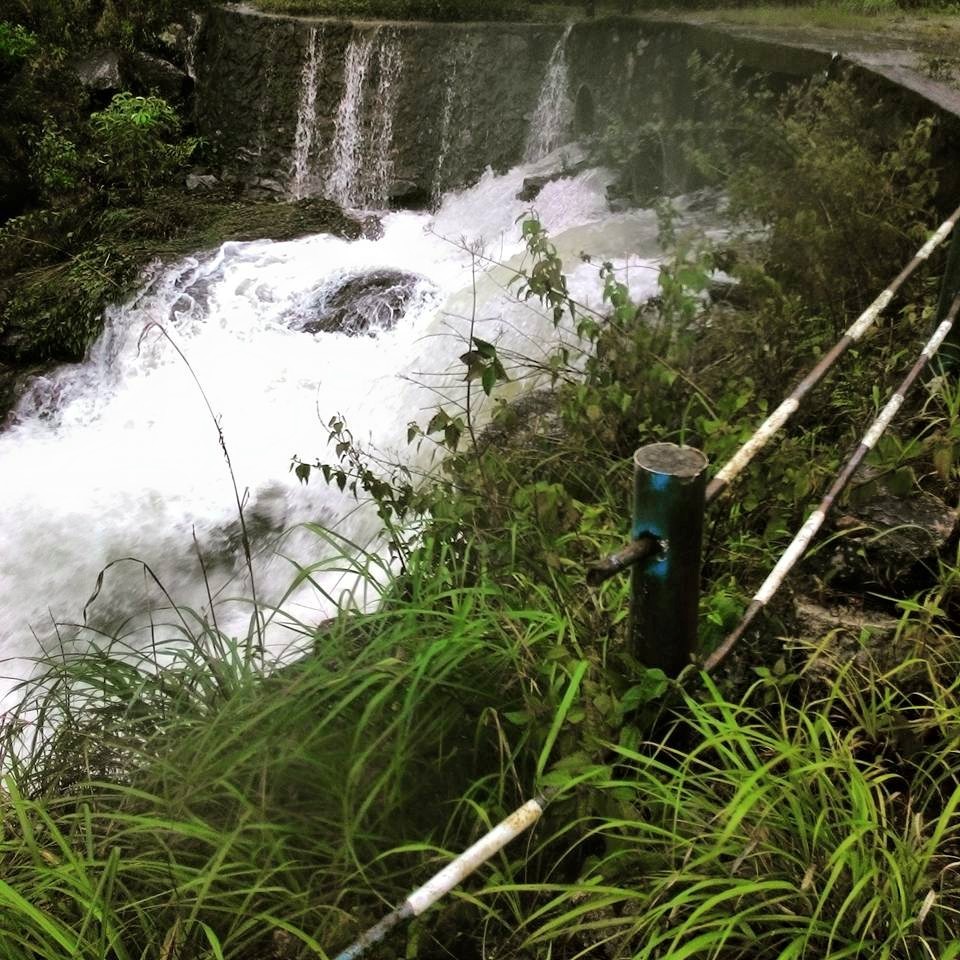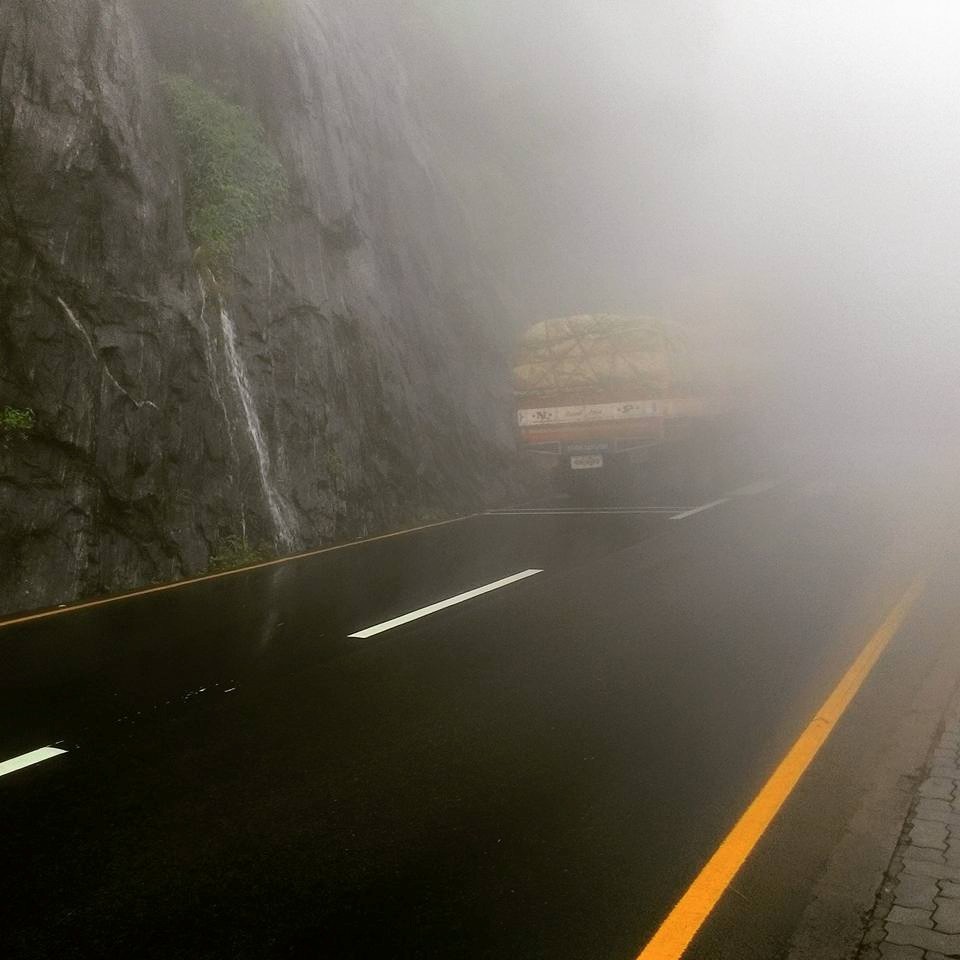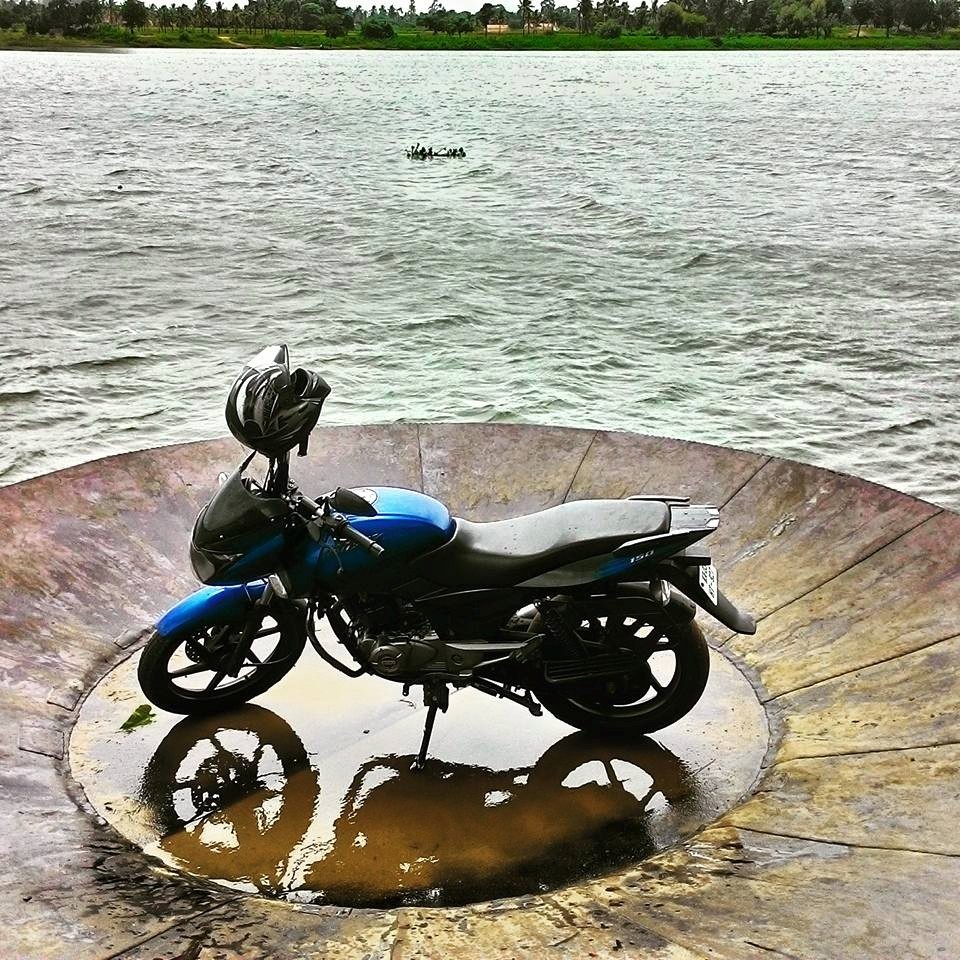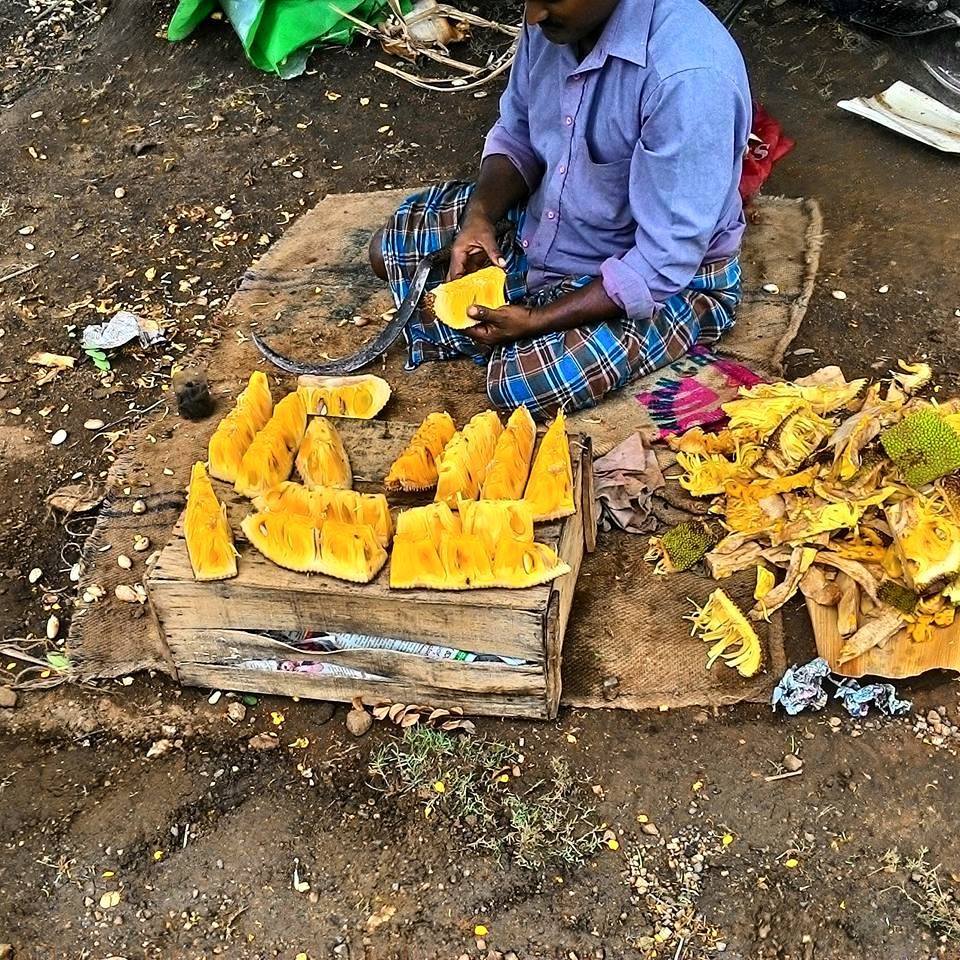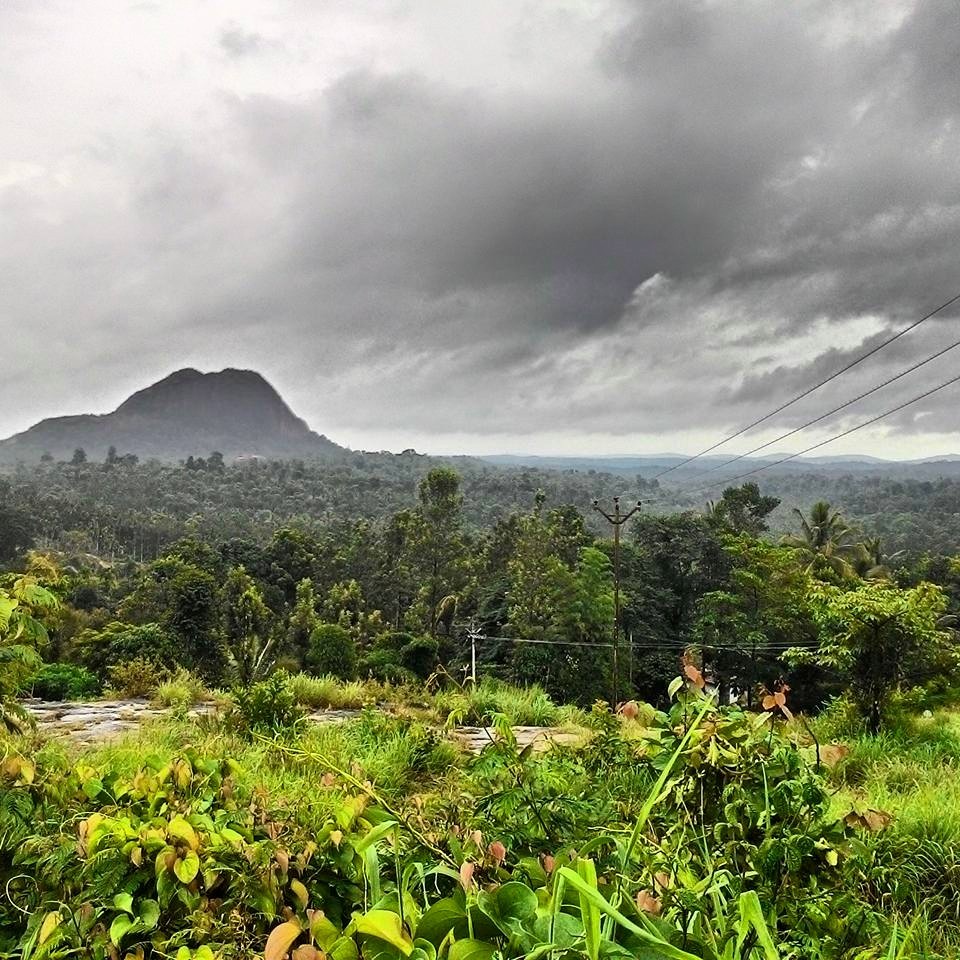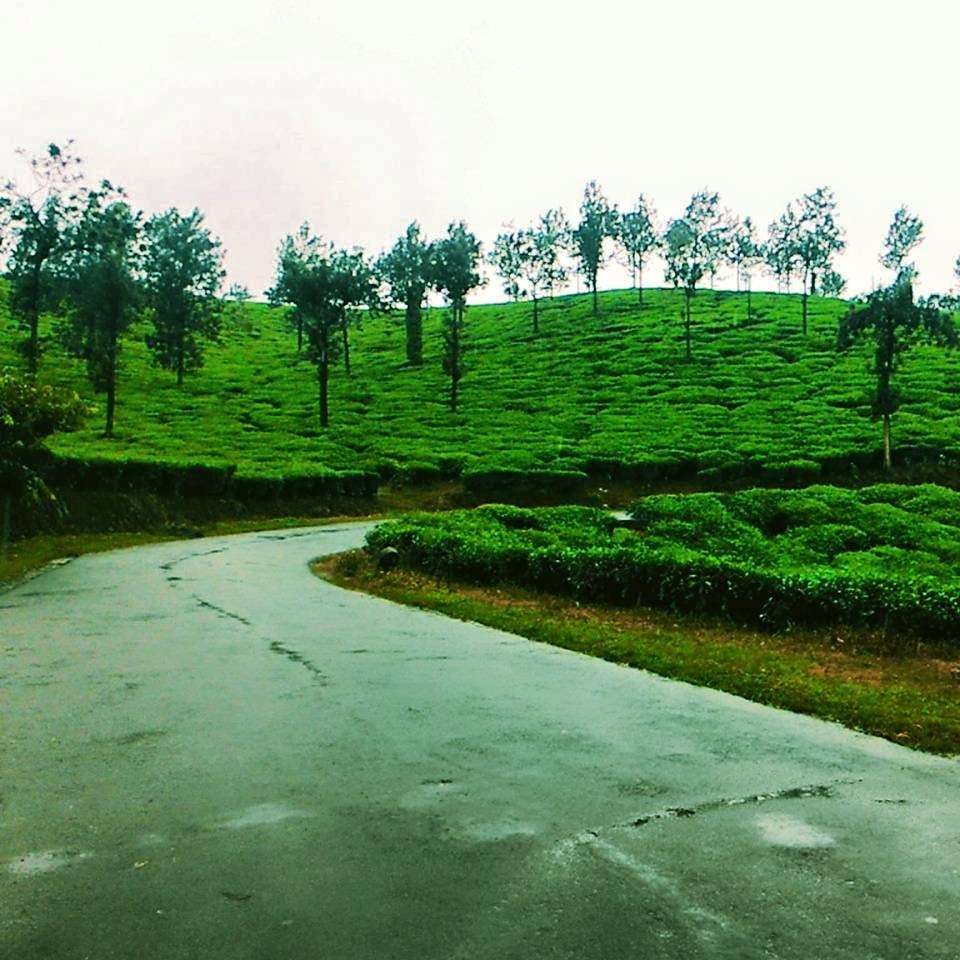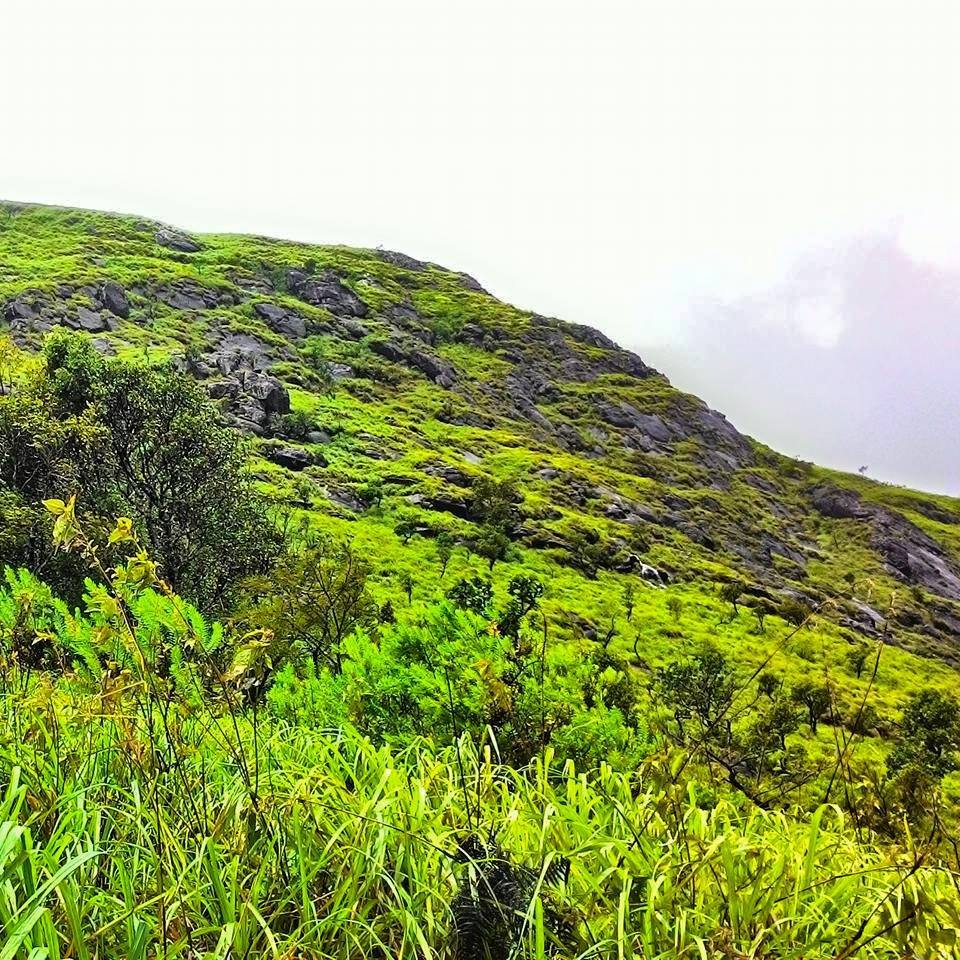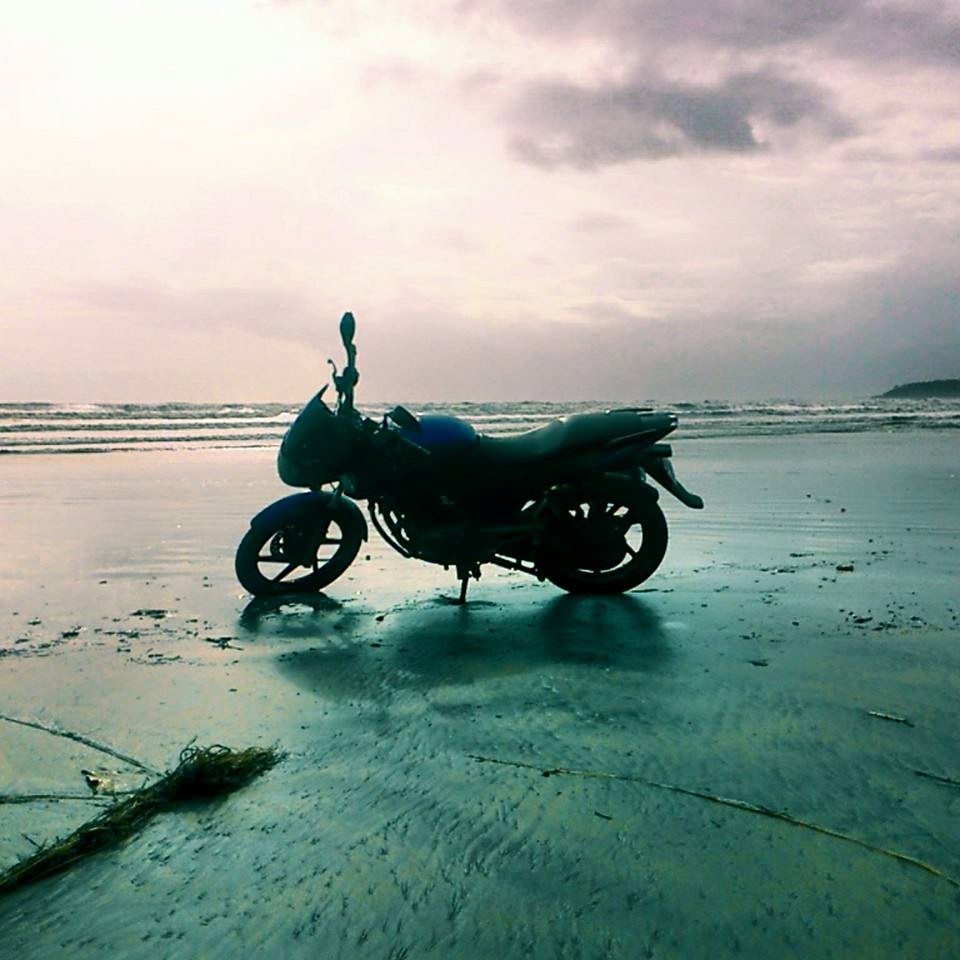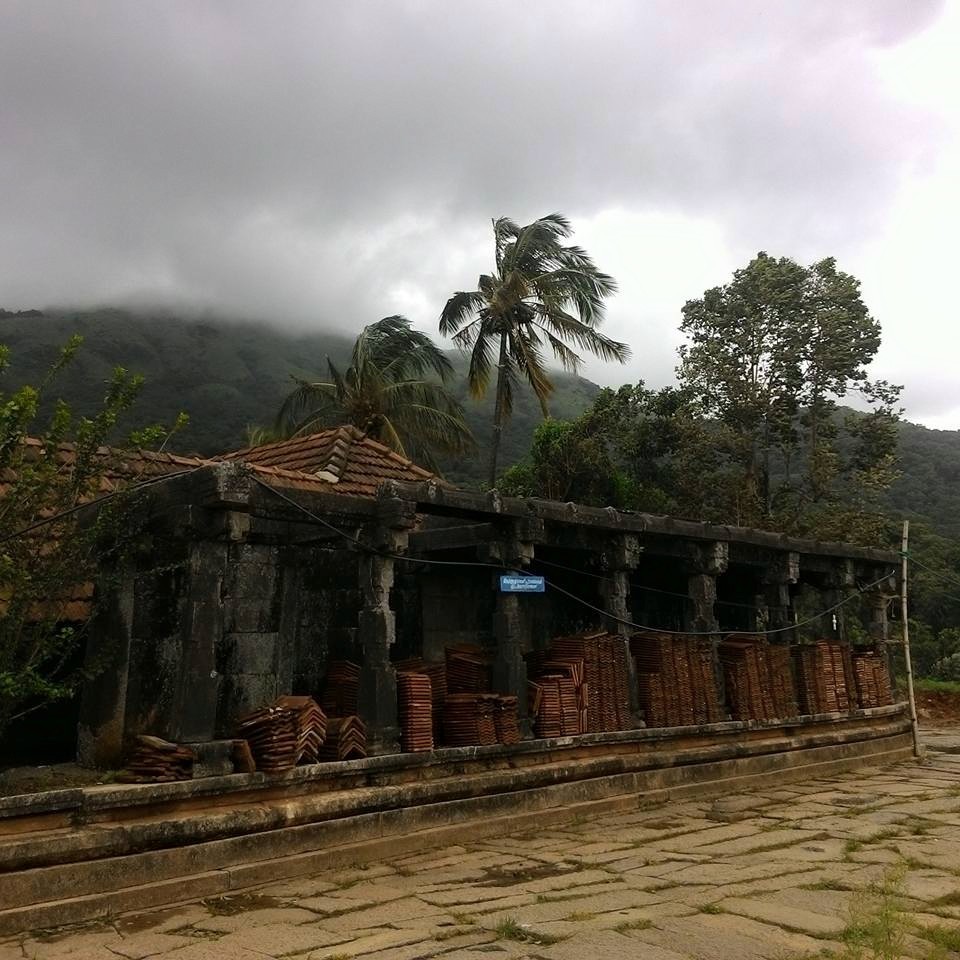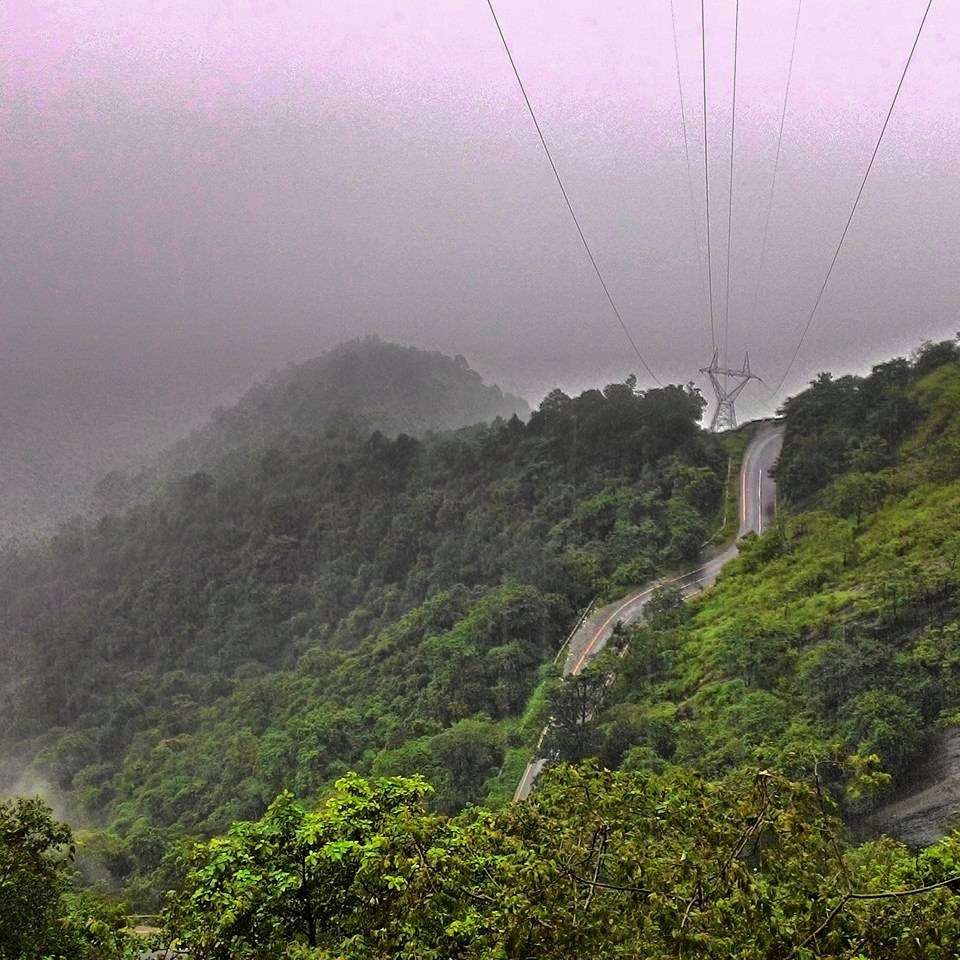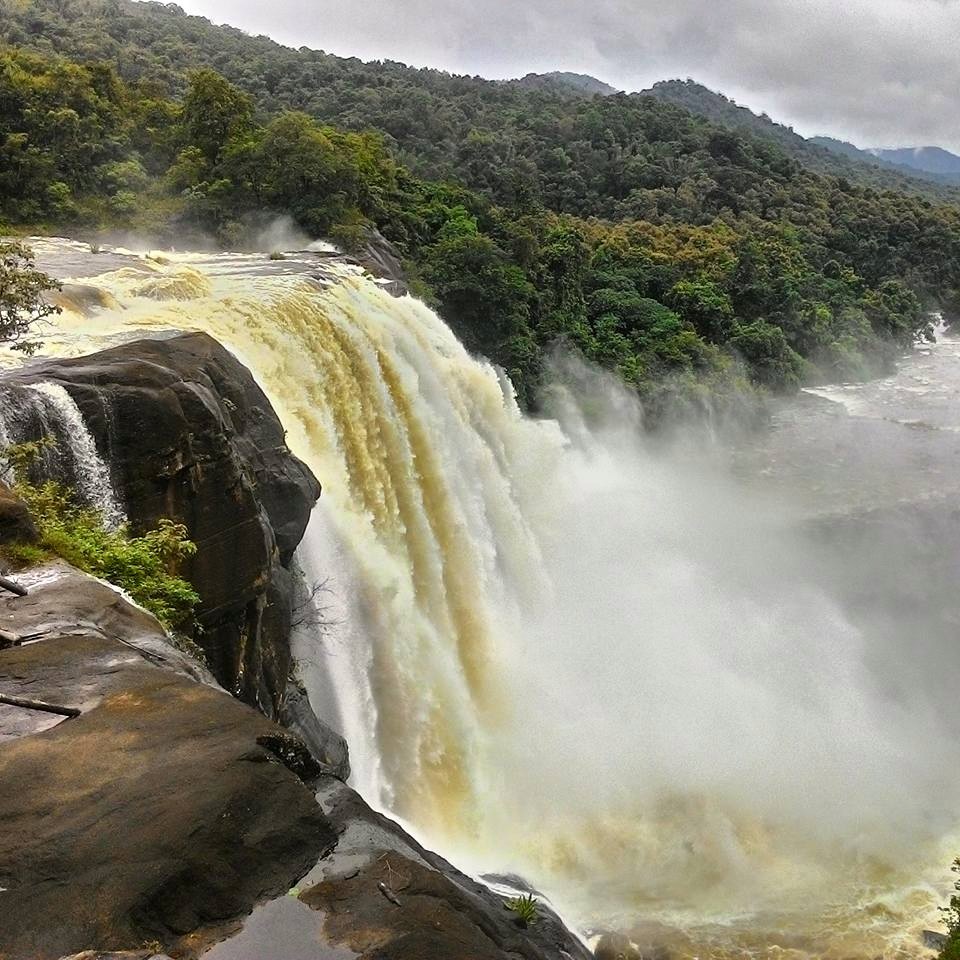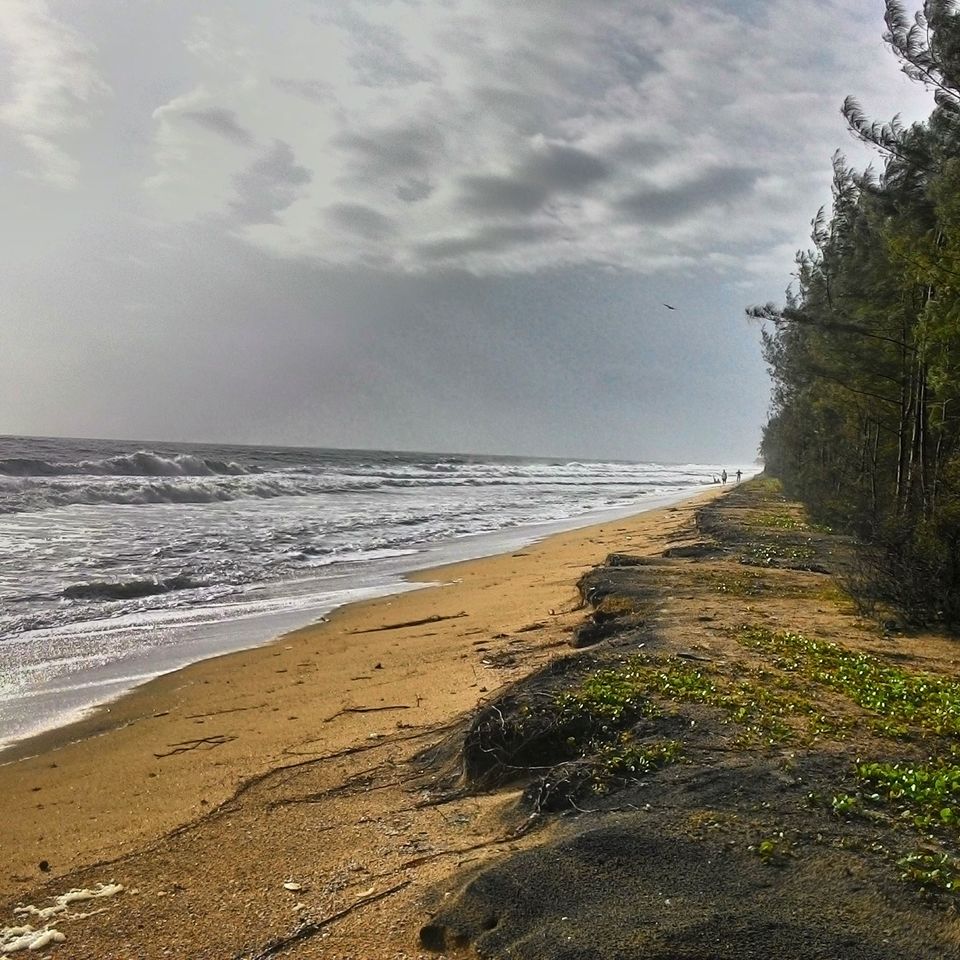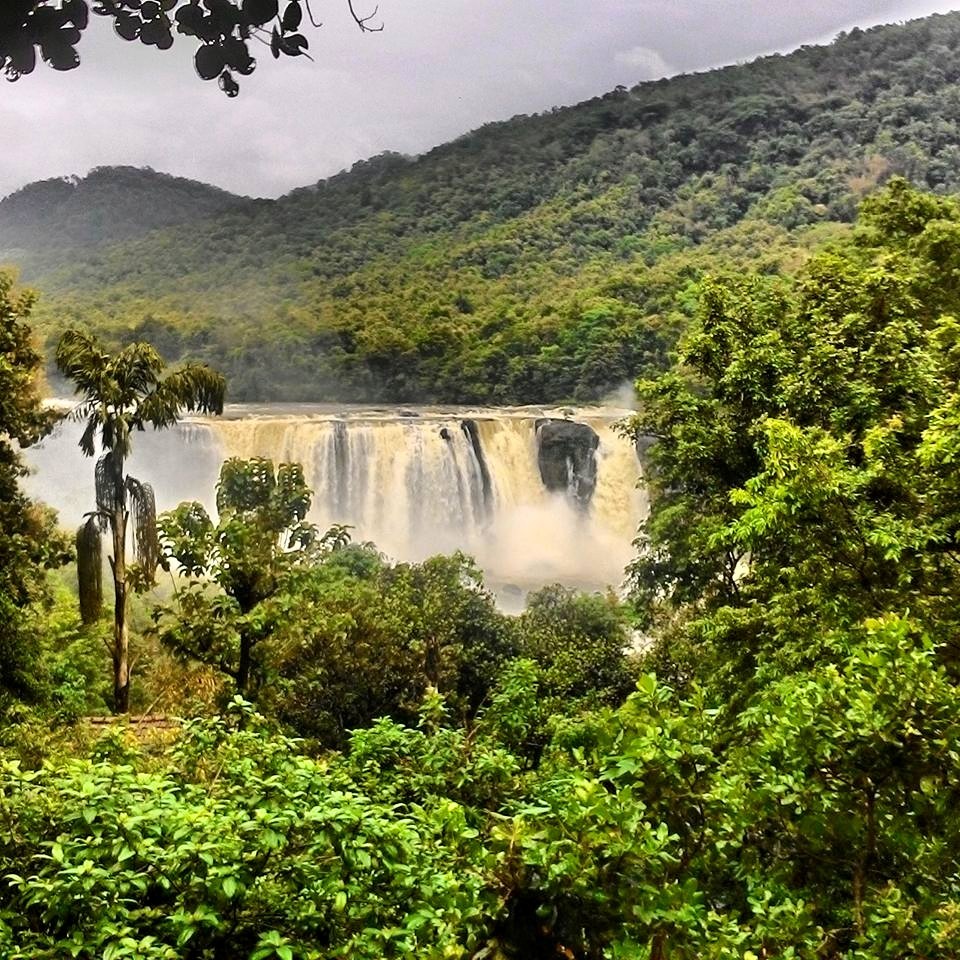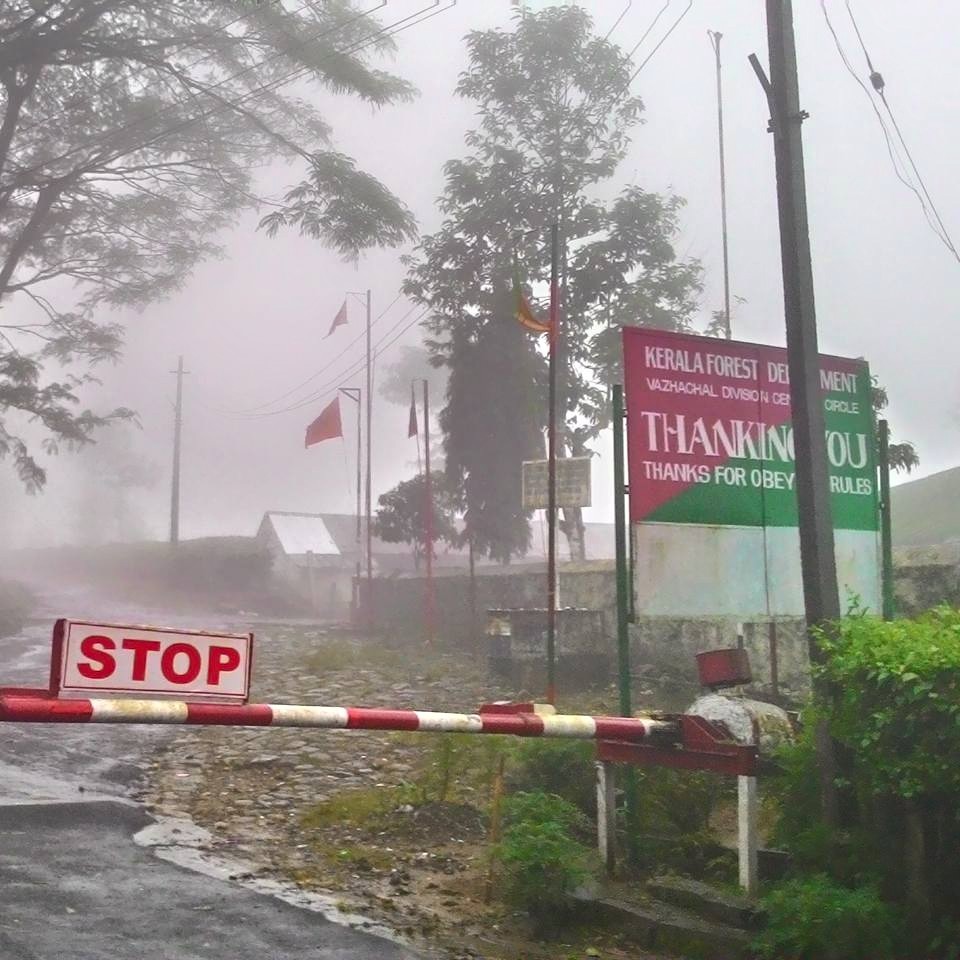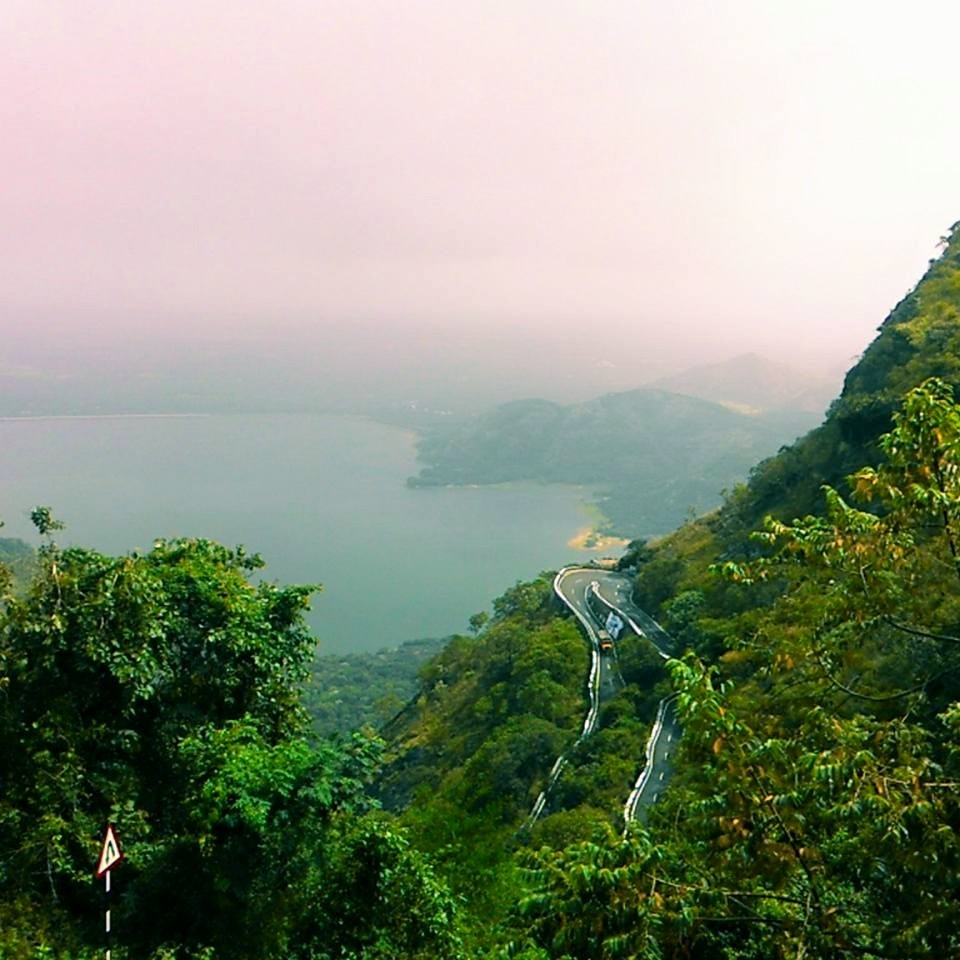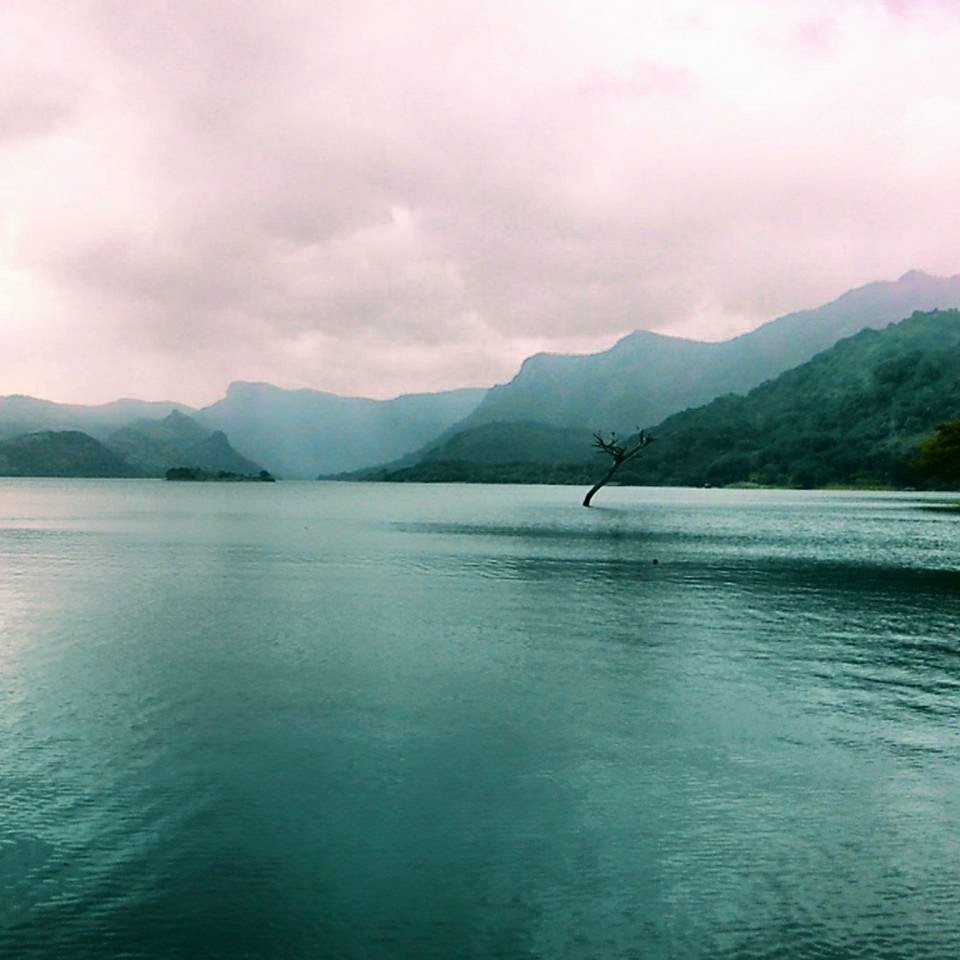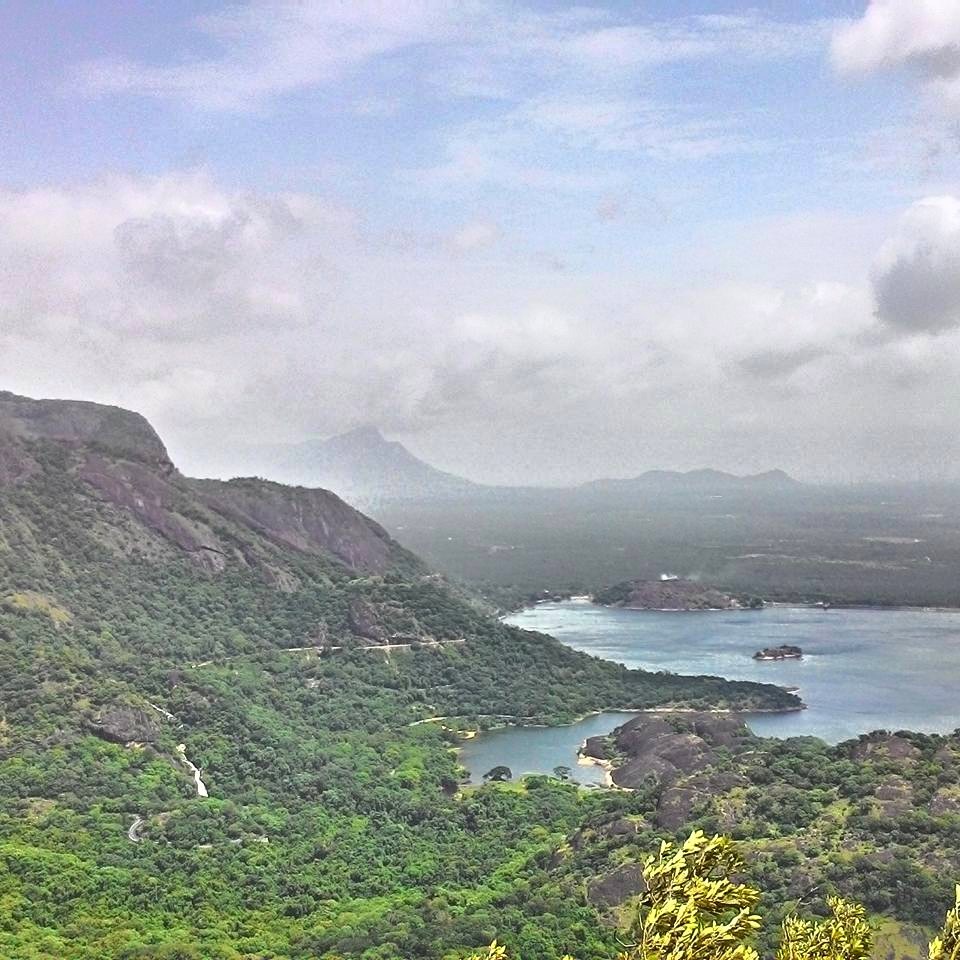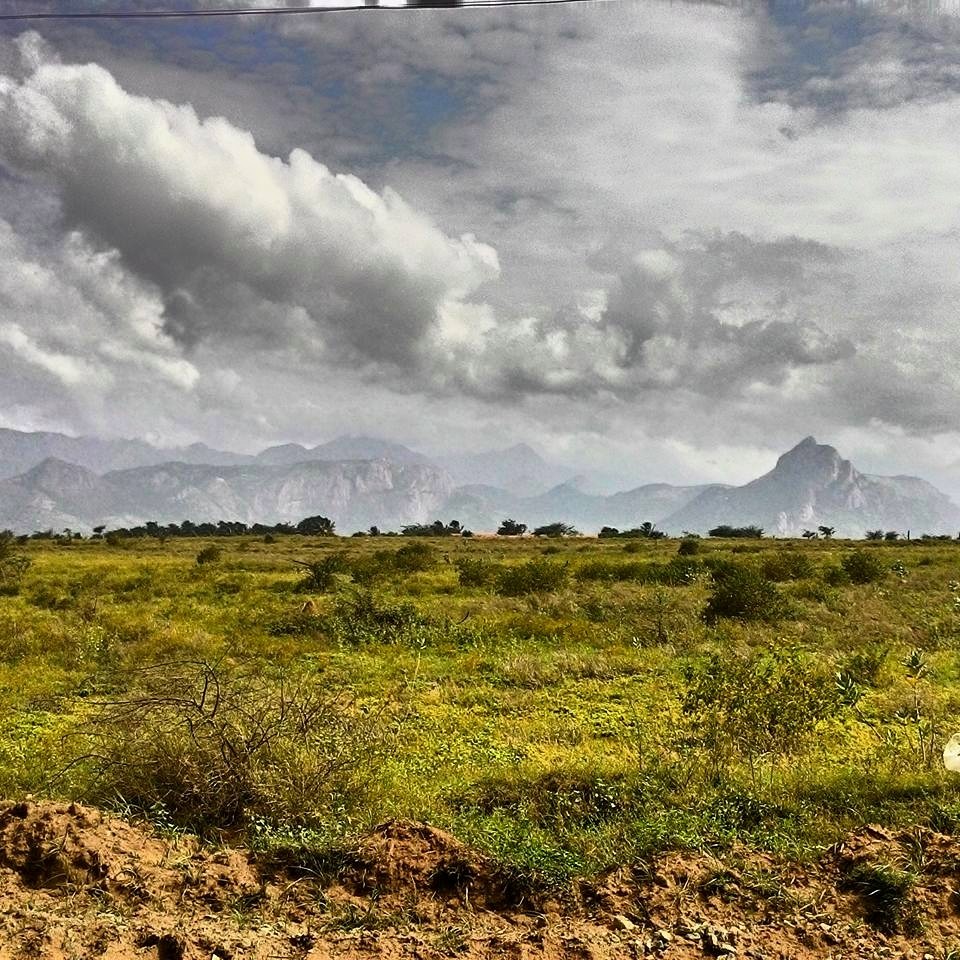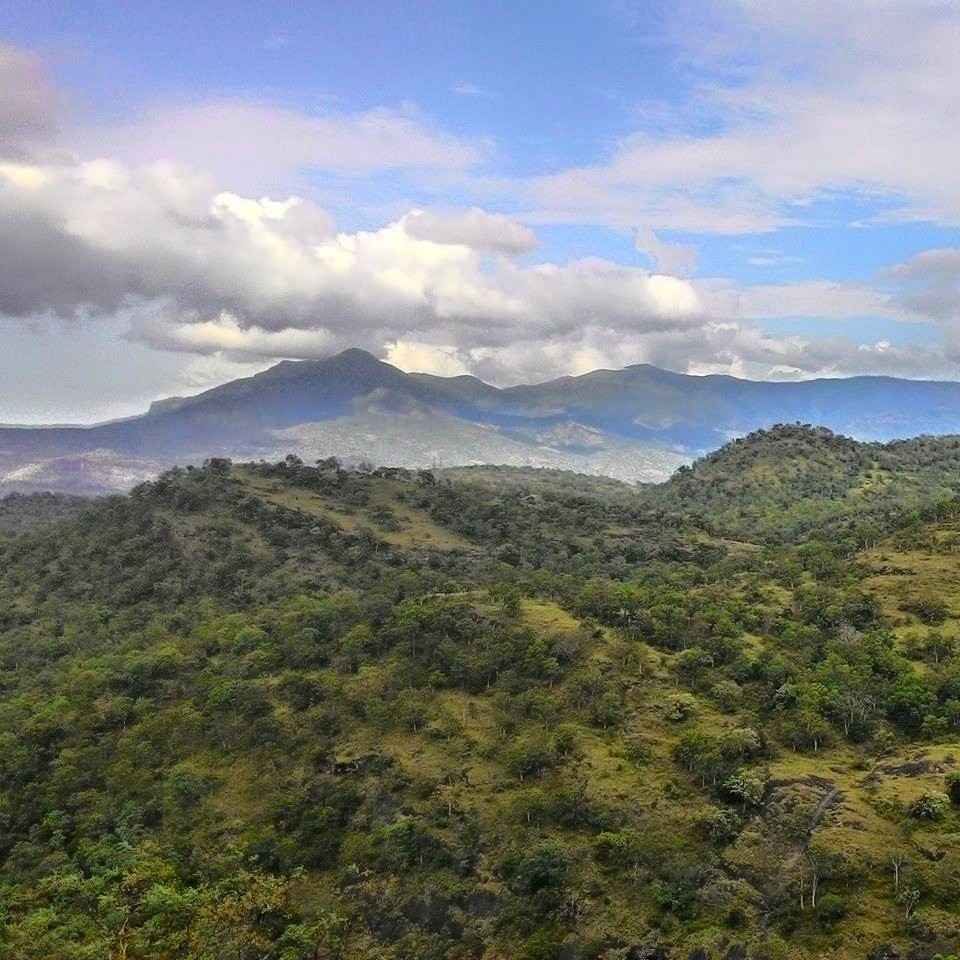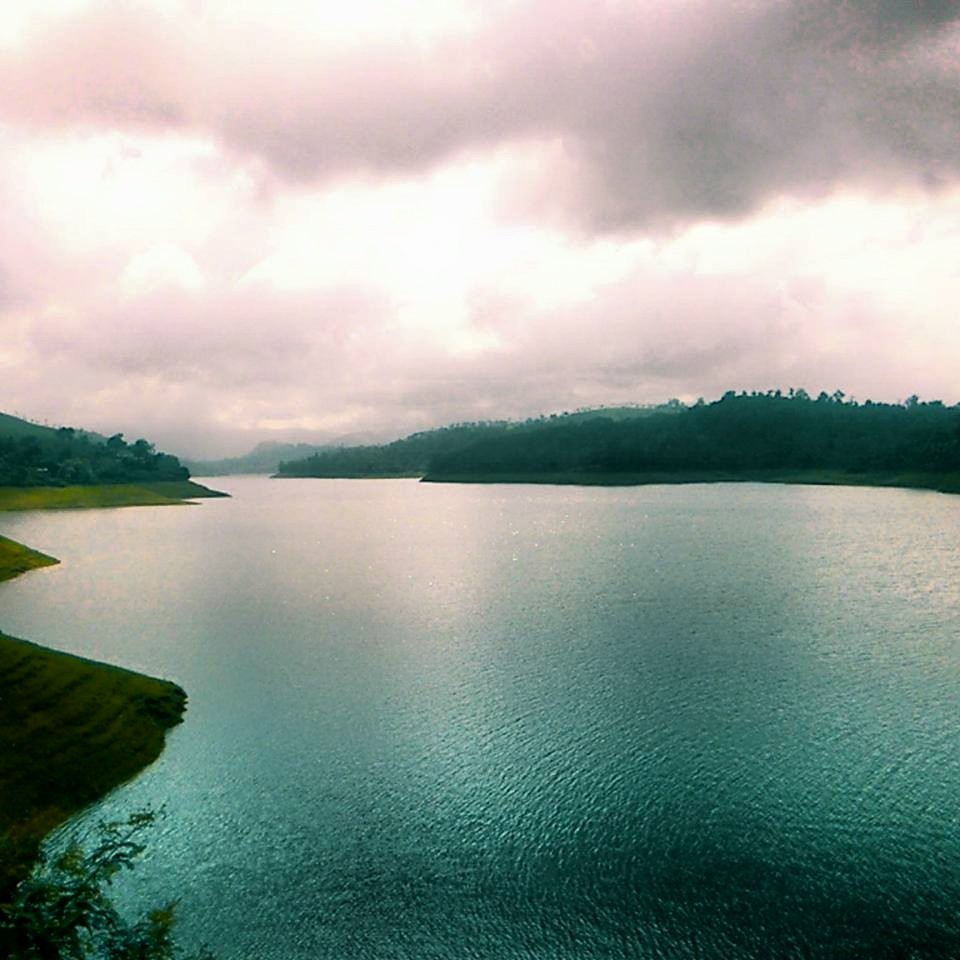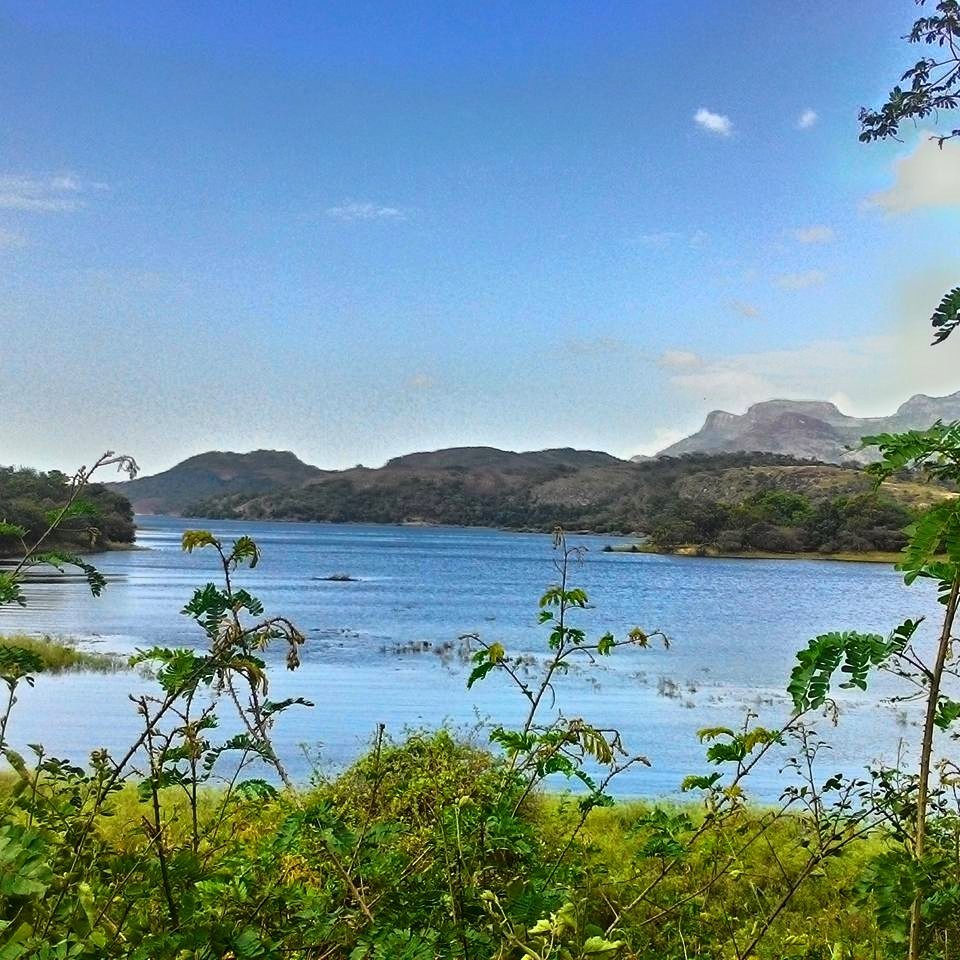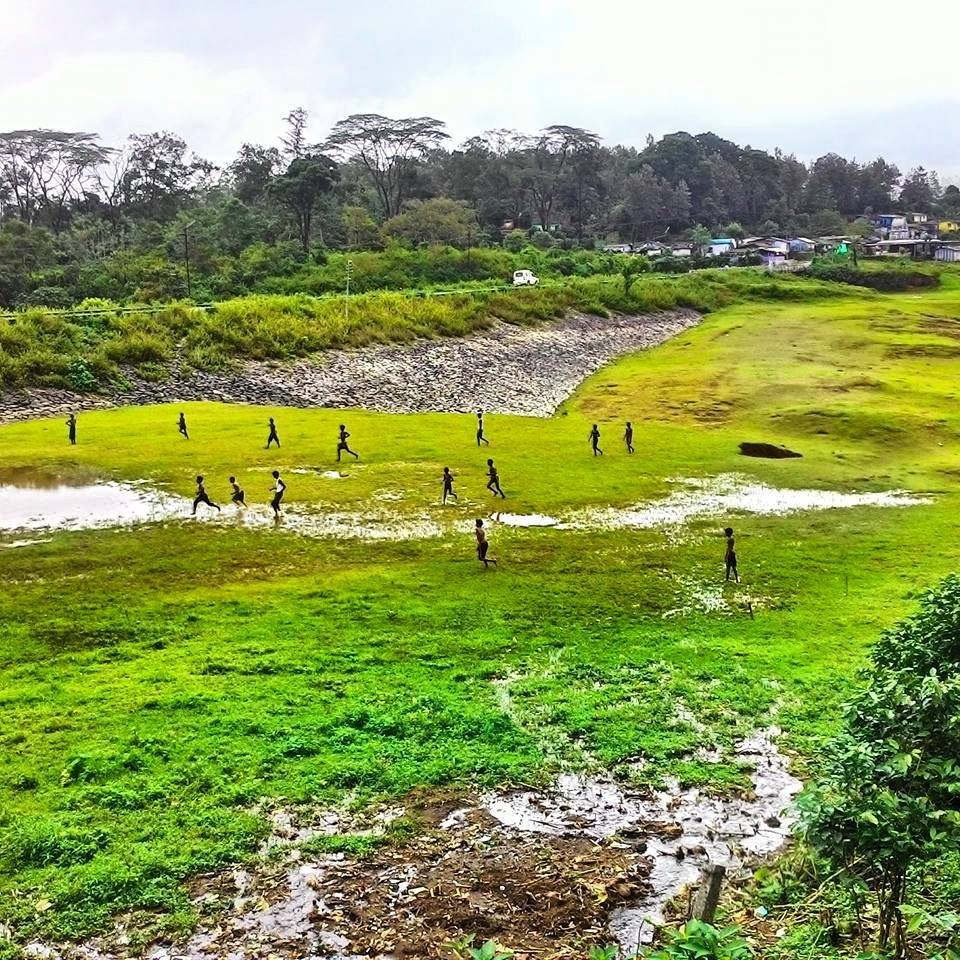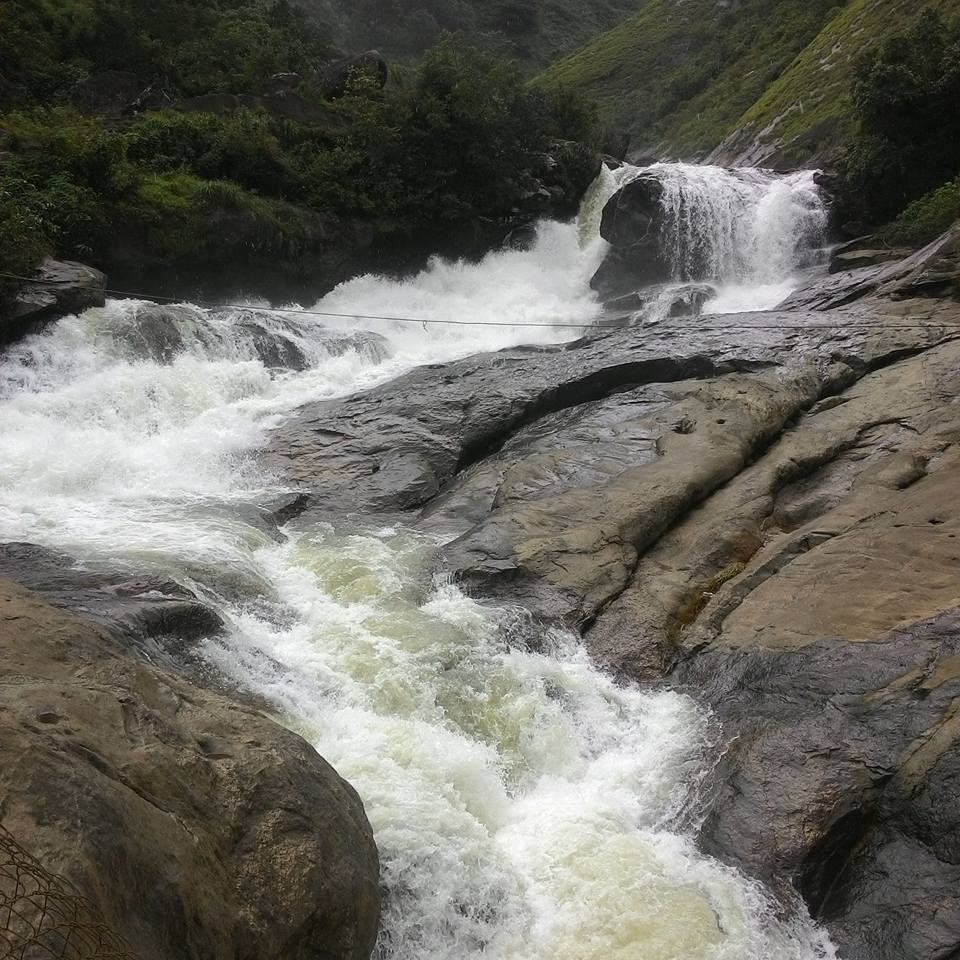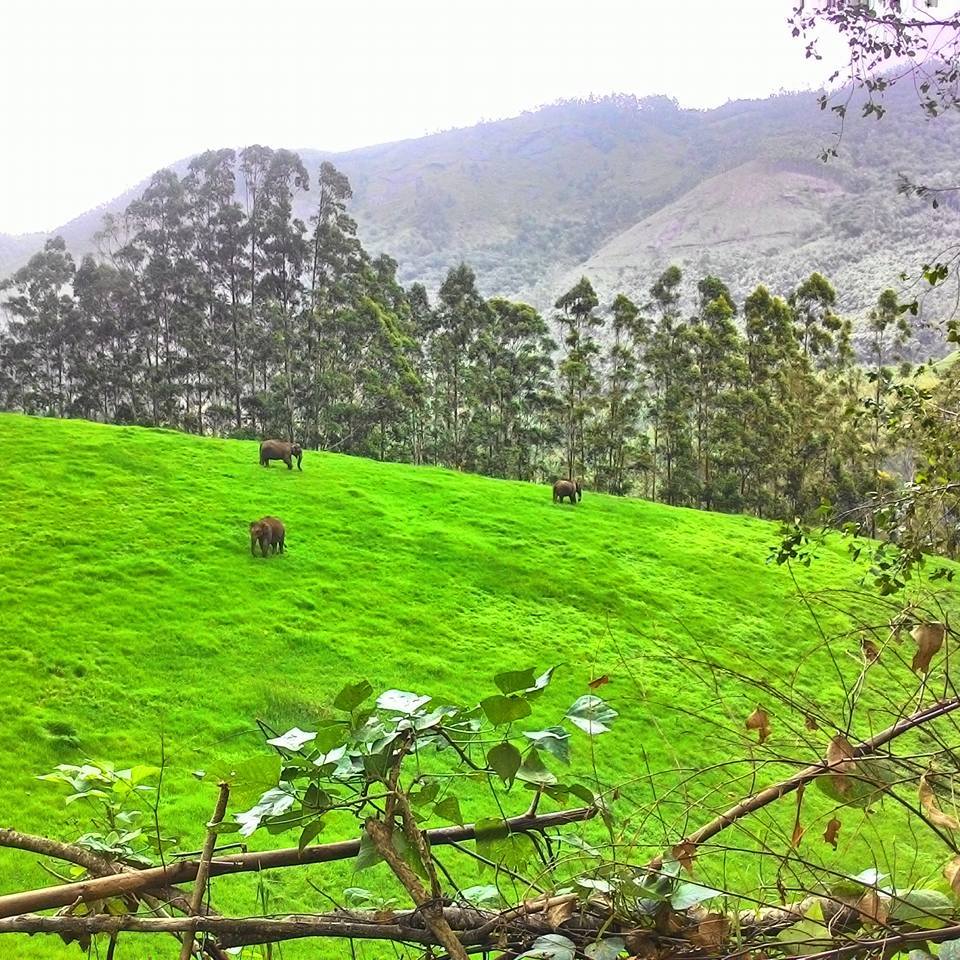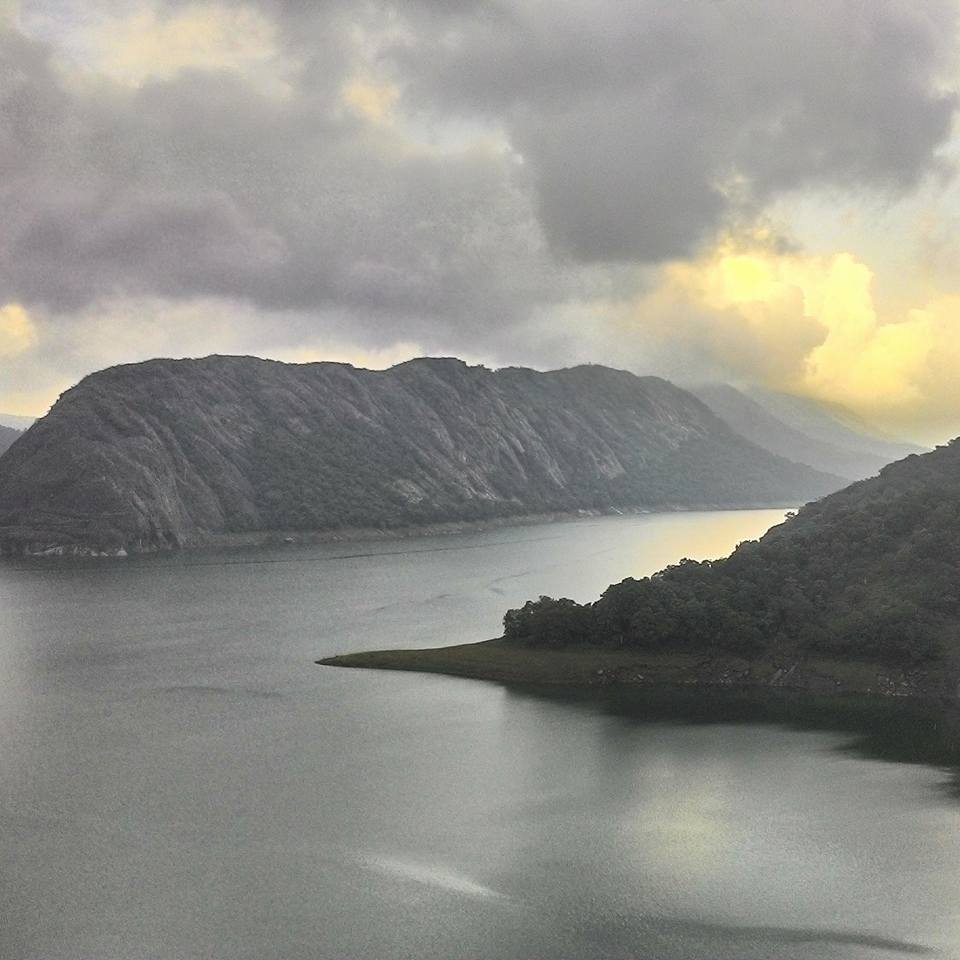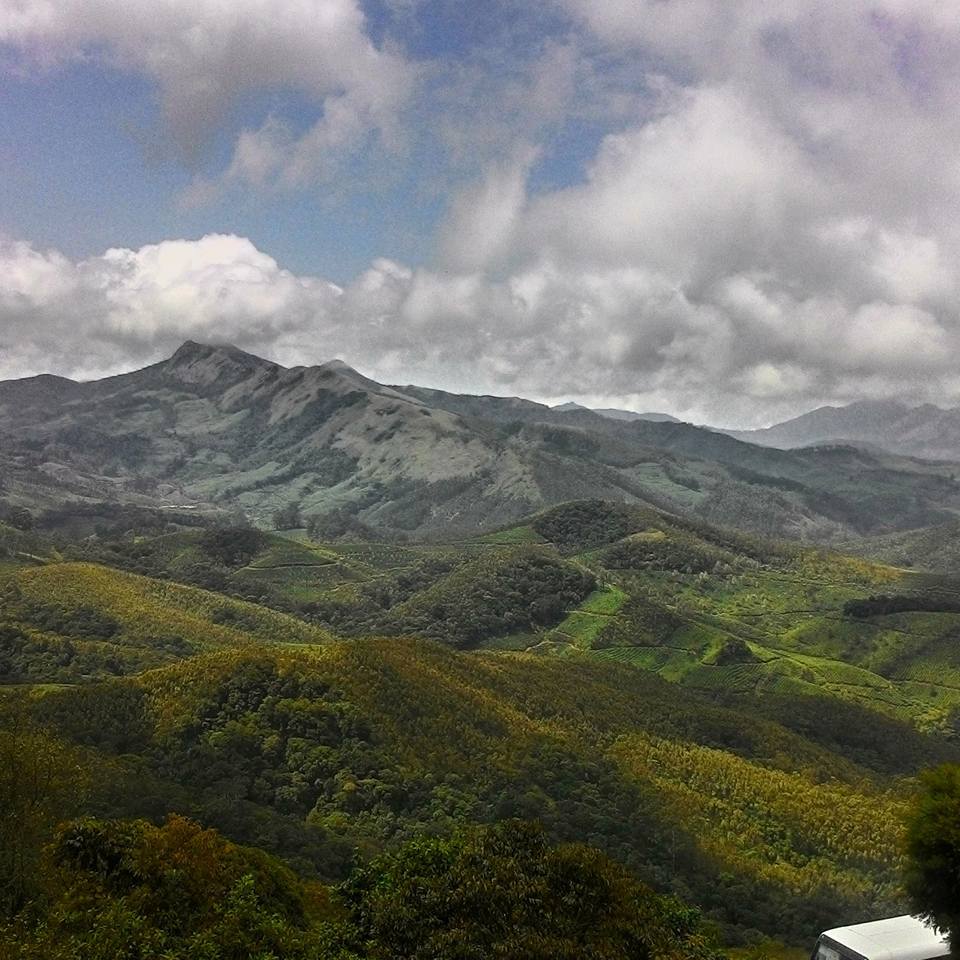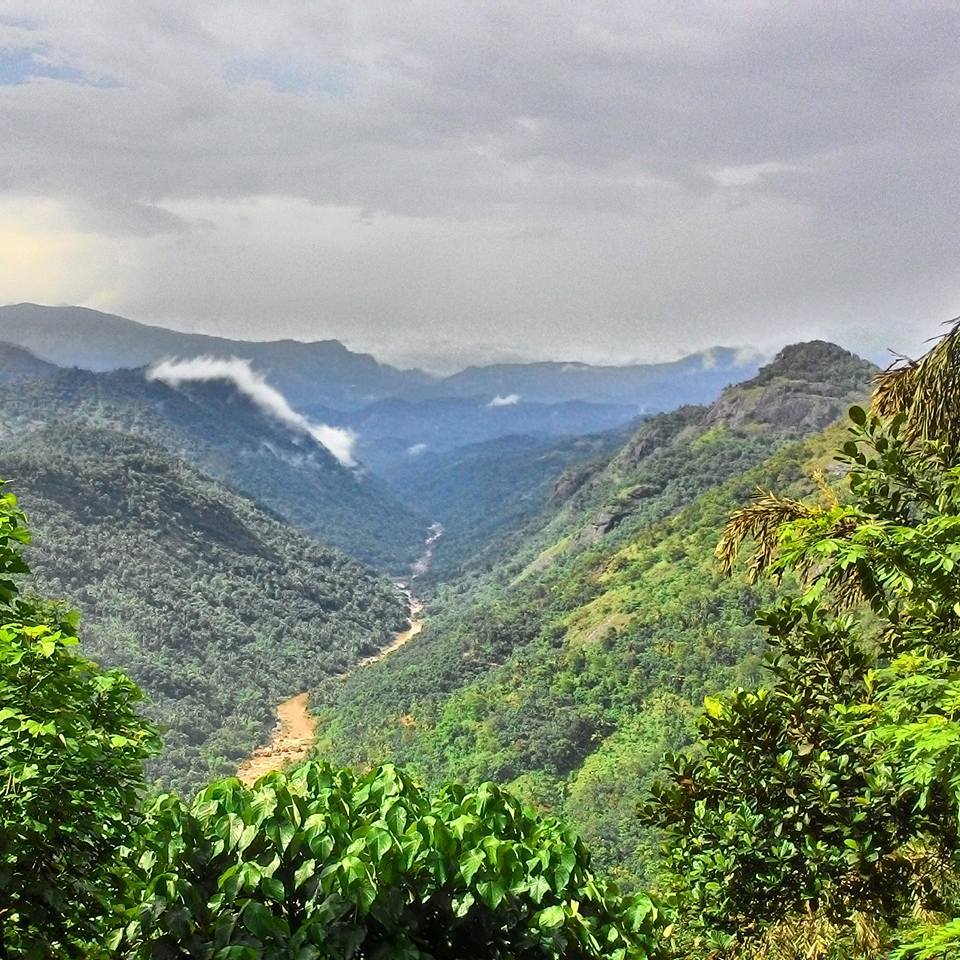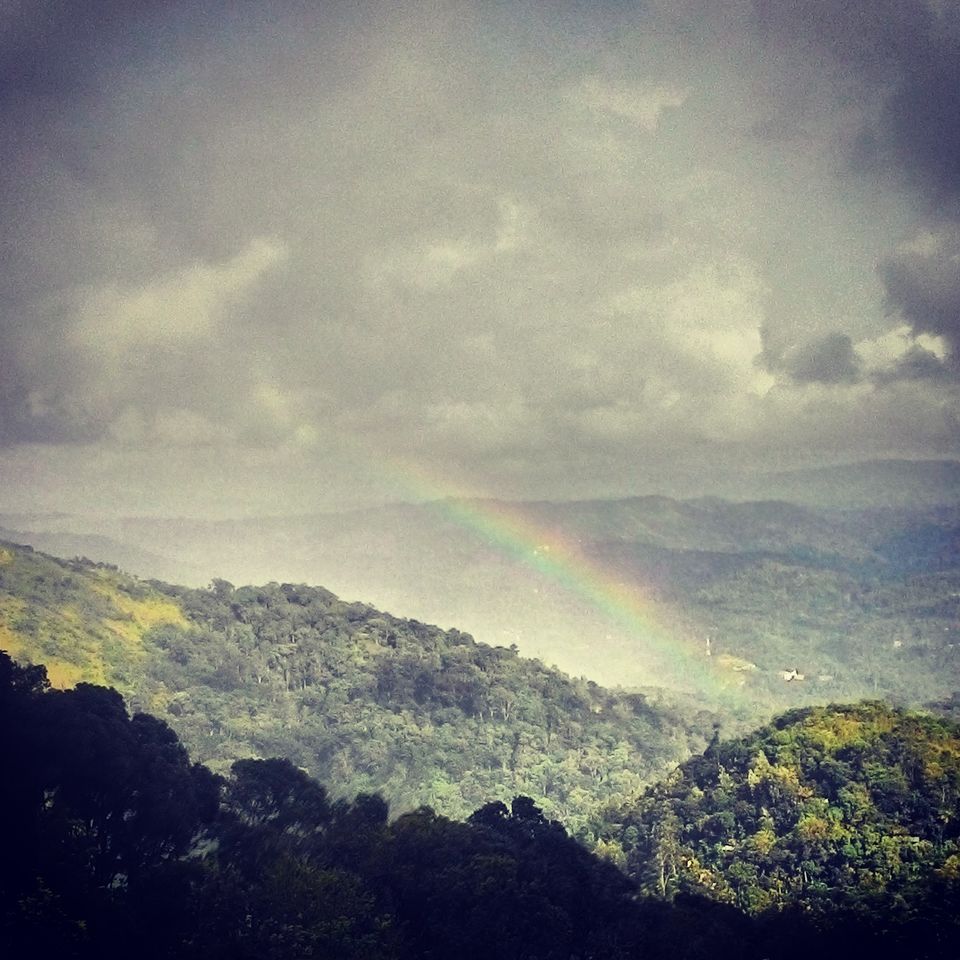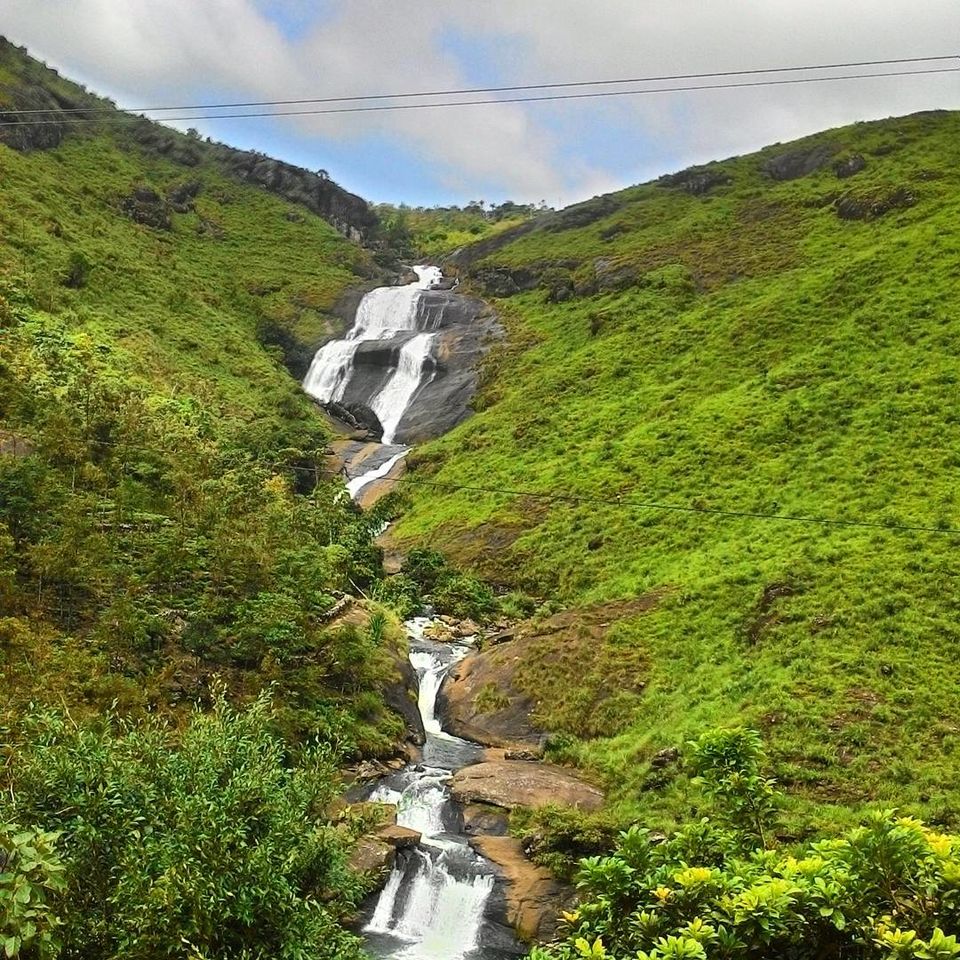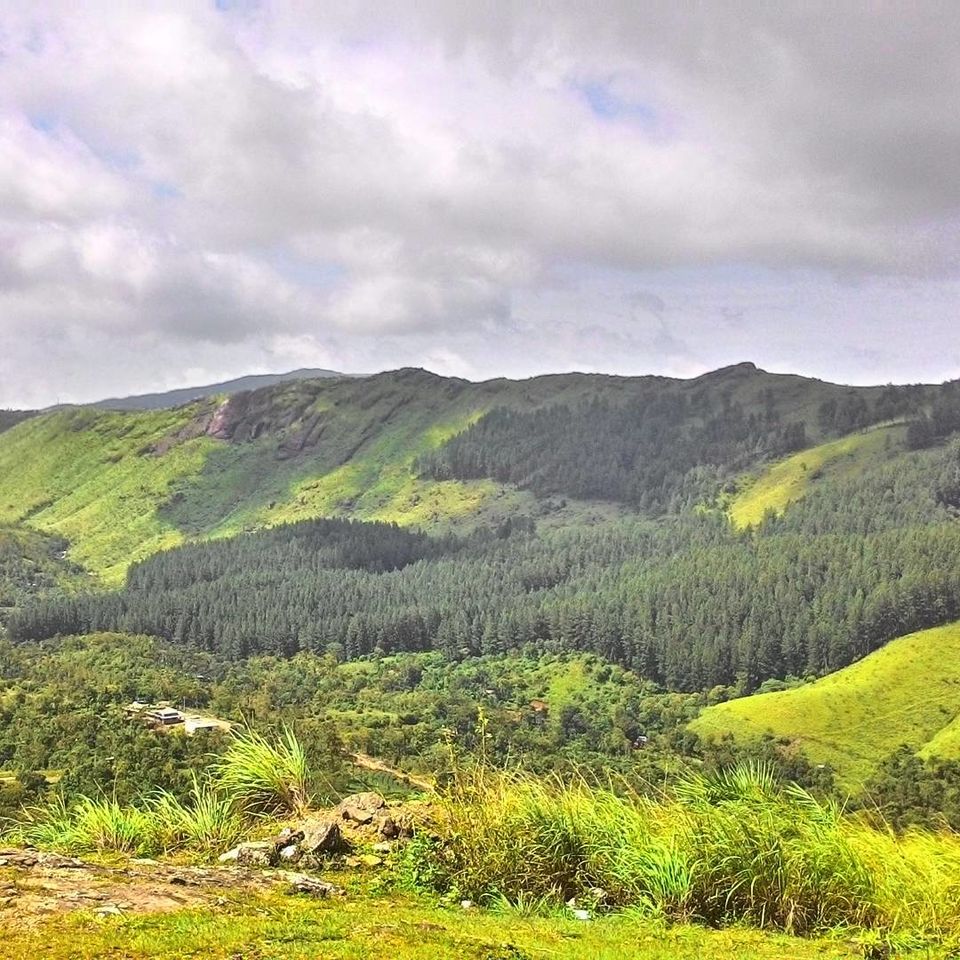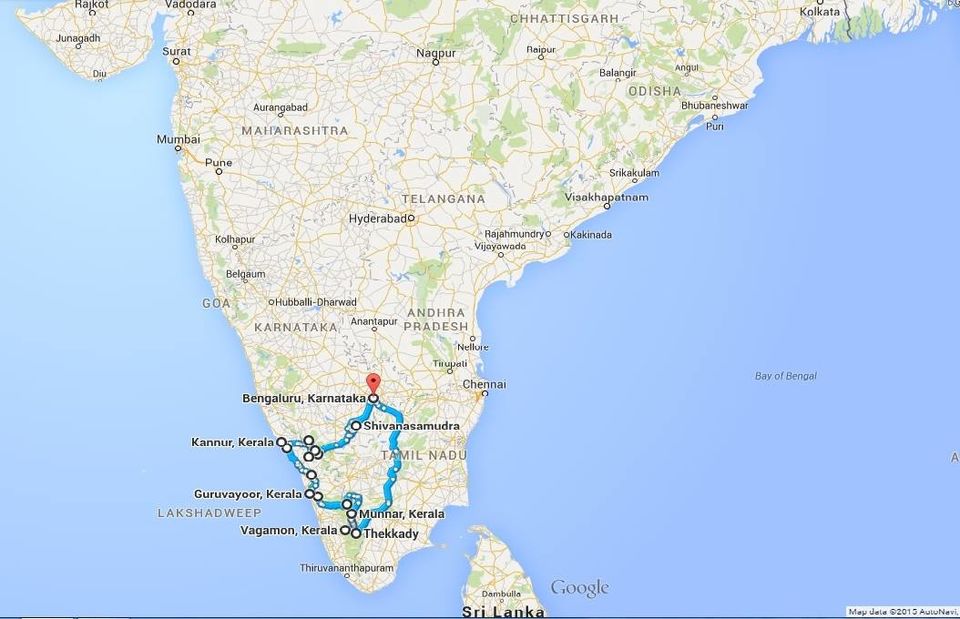 One motorcycle, One backpack, One man, 2 weeks and 2658 kilometers.Terrain - The Jungles of the Western Ghats.Weather - Monsoon at its peak. There isn't a day in the that fortnight that I have not been completely soaked from head to toe for hours at a stretch.
They told me I was crazy. They told me I am mad. They told me I am putting my life at risk and that I might kill myself. They told me I would fall sick and ruin the trip. They told me I won't be able to ride so much, the roads were bad. They told me my body would give up. They told me so many more things that made it sound like a bad idea, but here I am, sitting here, writing this, with an experience that is worth a lifetime. Something I would never get again. With no other feeling but immense satisfaction and joy. Yes I am alive!
I have seen the best of India, I have seen the Himalayas, I have traveled alone on a motorcycle before quite a lot, but I had never gone into Kerala. I decided to see the Kerala that is off the backpacking route, I decided to go completely offbeat. I decided to explore, spend some quality alone time in the Jungles. It rains 24x7 in the western ghats during the monsoons and guess what? I can say with pride that I have seen true beauty, I have seen heaven, I have seen Kerala during the peak of monsoon. Hell a lot of rain, deep dense jungles, 40 waterfalls, wildlife, solitude, silence, highest mountains of southern India, bliss and life. Seen it.
I had just come back from travelling all of North India for a couple of months and had begun to travel all over Karnataka and southern Andhra Pradesh and Tamil Nadu. Literally been on the road since March 2015. But somehow, Kerala never occurred to me. It was always on my wishlist, but had never become a priority and then one fine day while sitting in a Hotel room, I saw on the news that the monsoons have hit Kerala. I thought, okay, is this the time to go? I asked a few people, they told me the jungles will be very wild and that it will get really scary when there is nobody and it is raining all the time and many many more things. After listening to all this, I made my decision. Not only was I going to go on this trip, but I was going to do it on a motorcycle. I ran to Bangalore, picked up my brother's motorcycle and went to the nearest hiking shop and got all my waterproofing ready. I got all set for the wettest time of my life. With no plan whatsoever, with no itinerary, nothing other than me and my motorcycle and a lot of plastic covers, I just headed, as I always do.
It is very hard to put all of the magical two weeks into one article and also give anybody an itinerary because I for one, had no idea what I was doing or where I would go next, so all I will put down here is all the magical moments while riding.
Stop 1 : Shivanasamudra, Karnataka : I set off from Bangalore towards Kerala on Kanakapura road and headed first to this wonderful waterfalls that I have always loved, though it wasn't peak season or in full flow, it was extremely beautiful and overwhelming to be here. A quick stop there and I had to head down to Wayanad by the end of the day.Stop 2 : Sulthan Bathery, Wayanad, Kerala : There are places where it rains heavily during the monsoon and then there is Wayanad. It was a nerve bending ride alone through the Muthanga Wildlife Reserve to get to Sulthan Bathery, a town in Wayanad. Checked into a dormitory where I was going to spend the next 3 days. Wayanad I must tell you is the most beautiful place on earth during the Monsoons. It will rain all day and all night and the whole area is filled with mountains and deep evergreen forests, dense as anything and lots and lots of water and waterfalls. To top all of this, some amazing tea plantations and some really challenging roads to ride on. These three days in Wayanad really need to be an article on its own, but that is for another time.
Stop 3 : Kannur, Kerala : After these 3 crazy days in Wayanad, I needed sun, badly. More than me, my clothes, my shoes and my motor needed it. I was one smelly drenched mess when I left Wayanad. Was a crazy ride with some amazing views and I did fall down 3 times in all that rain, tore my overpants! So I decided to head to Kannur to buy some slippers, chill on the beach and get some sun. I took the road from Mananthavady, Wayanad to Thallasery. I must tell you this road is inside one of the most dense and isolated jungles I have ever seen. I was alone on it and nobody around for miles together. 60 kilometers of a ride took me 4 hours and was filled with wilderness. Jungles so dense that your presence or absence made absolutely no difference. Trees falling down everywhere, roads that could get blocked anytime, landslides here and there. I said to myself, If I die, I die, but I have to experience this. Just as I told this to myself I landed in a Hair pin bend with the most amazing view of unexplored,untouched, wild and dense forests as far as your eyes could see. A very very overwhelming sight. I then hit this beach called Muzhapillangad Beach, India's only drive in Beach. Which was an amazing experience riding on the waves!
Stop 4 : Calicut, Kerala : Stopped at the Kappad beach in Calicut, Kerala. When I got there, I was the only one on the beach, which was very nice and quiet. Had a lot of peaceful time. Then I headed over to Calicut City, I must tell you the beach road here is amazing! I was there witnessing a sea storm and winds blowing so hard that my bike was being pushed away.
Stop 4 : Guruvayoor, Kerala : The ride from Calicut to Guruvayoor really gives you the essence of Kerala. Some awesome food joints to eat at and also some really amazing Kerala Food. You are right next to the sea for the whole ride and are always just half a kilometer away from a splendid beach! Many many awesome beaches to check out on this route and the Guruvayoor temple, is a beautiful beautiful experience.
Stop 5 : Athirapally Waterfalls : Decided I had enough sun to dry my clothes, has some really good Kerala Parottas and left from Thrissur towards Chalakudy to head to Athirapally waterfalls. About this waterfalls, I had heard a lot. I was told it would be a crazy experience but I never expected something great because I had only been seeing waterfalls through out the trip. I headed towards the waterfall in one of the heaviest rains I have seen. Completely drenched, I reached the ticket counter at Athirapally. I went ahead and lo! I saw something as the road turned. Something I had never even imagined in my dreams. I saw beauty, I saw her, Athirapally waterfalls. It was all so hazy, like a dream come true. I decided not to do anything else that day but sit there and spend the whole day trying to sink in and understand what just happened to me.
Stop 6 : Valparai, Tamil Nadu : While sitting and staring at the beautiful Athirapally Waterfalls, I just saw a board that said Vazhachal Reserve Forest and below that was a route map that said " Valparai, 70 kms. " Somewhere in Wayanad, somebody had told me that there is a very beautiful place called Valparai just on the border, in Tamil Nadu which is pretty off beat and one of the biggest tea plantations in the country. Then I thought, okay let me go! The thing I did not know was the route that I am taking to Valparai, from Athirapally was a very dangerous route to cover on a motorcycle alone, especially when it is raining so much. The forest official before letting you in at the checkpost warns you! He takes all your details and name and address and gives you a slip which you need to present at the other check post, he said to me as if jokingly " If you reach, present this there." It was 3pm and he said the road is extremely dangerous and closed by night. He said it was 70 kms and I had to get there by 6 or else I was in for trouble. Since it was off season and very heavy rain, there may be trees fallen or a landslide that might not make the ride possible and I might have to return. He told me there are hardly any other people doing this stretch at this time and if something happens I would be totally alone. All I told myself at that point was " Yes. This is it, stuff of dreams." Signed on a register saying the Forest Department is not responsible for me and just headed in. The most nerve bending and gut wrenching ride I have done in my lifetime, 70 kilometers, took me 4 hours, Yes! I reached only by 7pm. It was raining for the whole time of the ride and I did not stop even at one place because in that jungle, so dense and so silent, stopping to even adjust your pants can get scary. To beat it all, I was not able to ride at a speed more than 30kmph. Then comes the most harrowing experience, at one hair pin bend, I turn honking, in case there is another vehicle on the other side and I stop. I stop to see elephants. 6 of them! Wild. I freeze, they are all wet in the rain, immediately I turn my engine off. Felt like an idiot for honking before the turning, the elephants did not look threatened by me, but they definitely noticed my presence, I stood there, silent and only praying within myself that they would just not bother and go away, and thank heavens, that is what exactly happened. At the end of this road I entered a few small villages on the Tamil Nadu Border, it felt like as if I was inside the clouds! There was mist everywhere and I could not see a thing. I just somehow got to the town center and checked into a lodge. I spent 2 days in this heaven called Valparai, two magical days in an unexplored natural wonder. I spotted a lot of wildlife and also had the opportunity to spot a leopard! Yes, a majestic one sitting atop a tree.
Stop 7 : Munnar, Kerala : After all that I had been through over the last week, I left for Munnar, often refered to as the Himalayas of the South, and very rightfully so. Again, a mind blowing ride through the Annamalai and Chinnar Reserve forests to get to Munnar and spend another 3 magnificent days of my life in all the rain, tea plantations, forests and waterfalls. Top station at Munnar was so beautiful, that I decided to camp there solo.
Stop 8 : Vagamon, Kerala : Somebody in Munnar told me that Vagamon is a beautiful Hill station in Idukki district of Kerala and was just 3 hours away and the ride too was very beautiful. What they did not tell me was that it would be again raining all the time and I would have to encounter stretches where there won't be any human beings and lots of wildlife warnings! I was used to it now, I just carried on. Stopped at Idukki Dam, one of the most beautiful Dams I have seen in my life. I was the only person visiting at that point and I got there just in time for the sunset. I then left for Vagamon the next day morning and this was one of the steepest rides I have ever done on a motorcycle. Lots of amazing view points and also Vagamon itself, is an amazing town. I spent two days here. The hills here are so high, only grass grows on them. Some beautiful meadows and surprisingly, pine forests.
Stop 9 : Thekkady, Kerala : I finally got to Thekkady, Kerala and finally found a backpacker hostel! After all this time all alone in lodges where I was the only guy, sometimes in a forest where there was no other human being at the lodge/homestay. I could check into a hostel and meet some very sweet travelers and spend some time with people! I did the Periyar Lake Boat Ride twice, It was such a mind blowing experience again with a lot of wildlife spotting and exotic bird spotting! I thanked all my stars and spent 2 days in Thekkady.
Now, I had to leave back to Bangalore. Guess what I decided? I decided to do it on a single day. Yes. 9am, I didn't get coffee at the restaurant I ate breakfast in Thekkady, Kerala. Left disappointed. 6 pm and I was sipping my favorite filter coffee in Indiranagar, Bangalore. 540kms, 9 hours flat on a freaking pulsar 150! Including a stop for lunch. I'm impossible, I know. Back to the huge hyperactive city I generally call home.
Frequent searches leading to this page:-
Cochin packages Kerala, Kerala tour packages 2 nights 3 days, Kerala government tourism packages, Kerala tour packages for family, cheap honeymoon package in Kerala, Kerala tour packages with price from Mumbai