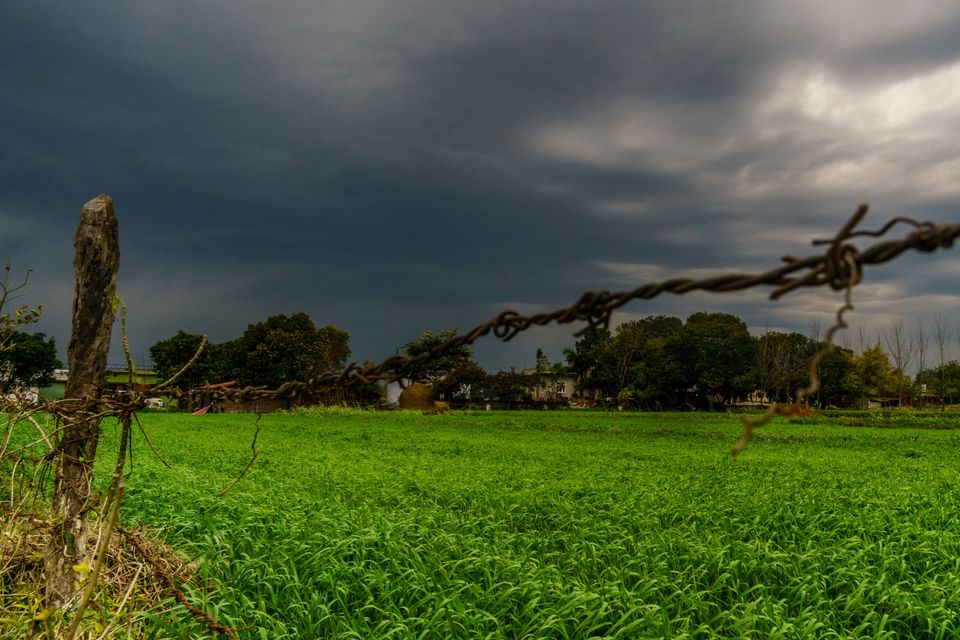 Snapshot:
Destination : Dhela, Uttarakhand.
Distance traveled : 640km
Duration : 2 nights 3 days
Budget : INR 38000 for 2 inclusive of accommodation, food, alcohol, safari, petrol etc
It was another evening of Amazon prime video, Netflix and our culinary misadventures when my wife mentioned our last impromptu road trip. That was in the early days of our dating and was a series of unfortunate events over couple of days. Getting our car blocked in the hills, visits to the police station, a Tyre sidewall burst and a non functioning jack in the middle of the highway. After having another laugh over that horror show, we decided it was time for another road trip.
How did we decide upon Corbett? We had only 2 days for the trip and we are based in Delhi NCR. So it was the hills or the desert. We both hadn't been to Corbett national park and we adore animals. Once the location was decided we had to find our accommodation. Cue 2 days of research. We didn't want to scrimp on that aspect since we would be spending 15 hours in the car in 2 days so at least had to be well rested wherever we decided to stay. Jim's Jungle Retreat near Jhirna gate was well  recommended online and we soon found a package that worked for us. The team at JJR was constantly in touch with us to set our 2 day itinerary with multiple activities which got us very excited.
Day-1. We left our home on the dot at 6am as we wanted to get there by noon. We had packed some snacks and breakfast for the road so that we could take advantage of the clear morning roads. However, that plan went awry as it just kept raining throughout the trip leading to traffic delays. The heavy fog around Noida didn't help either. But, we ploughed through. The road and our cucumber sandwiches and Chai. The drive became real pleasant after Hapur and as we got closer to the uttarakhand border. Few twists on the road, single lanes. Music on loud, Chai sipping every now and then and good conversation. 7 hours later, we see the board for JJR.
After a quick checkin and discussion with the lead resident naturalist, we got to our lodge. Stunningly designed cottage that have you a great vantage over the sprawling property. Post a light lunch and some R&R we were ready for a walk around the JJR property with a naturalist.  We learnt a lot about the wildlife and fauna over the next couple of hours walking around the 15 acre property. The property was built on denuded agricultural land on the corbett buffer zone so the management had spent 20 years restoring the land to its former forest glory. No lawns or wastage of water, solar power everywhere. Only organic food is served and that too on a farm to table concept. We walked around the nursery from which our lunch was prepped. Listening to the sound of the buffer forest, we were very pleased with ourselves.
We had tea at their Cafe and were back at the lodge to rest. A nice bottle of Bordeaux along with the sound of rain falling on the earth does wonders to forget about the polluted NCR. The dinner that night was beyond fantastic. Heavy emphasis on local flavor profiles but executed to perfection. Perfect end to a long but fulfilling day.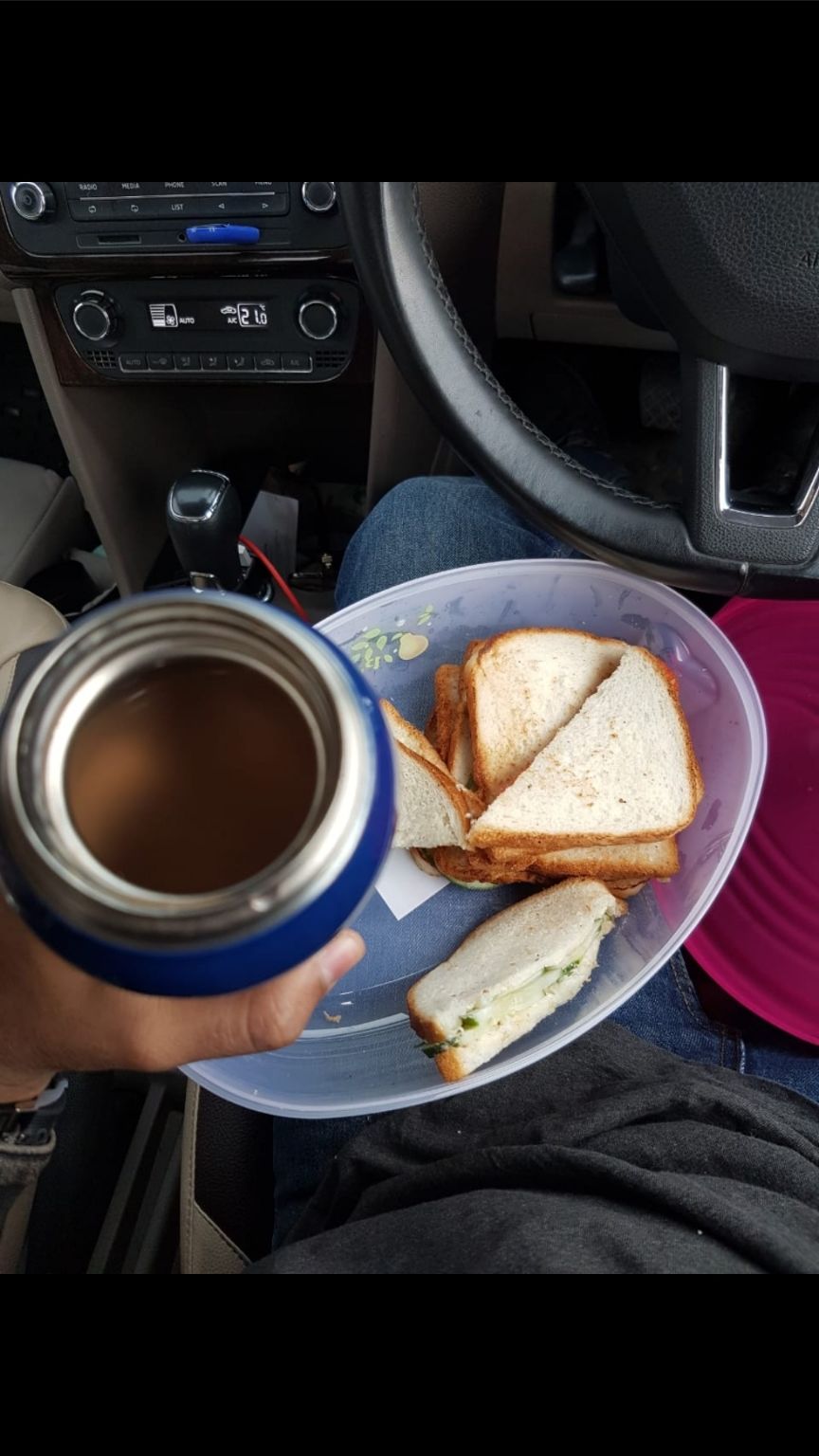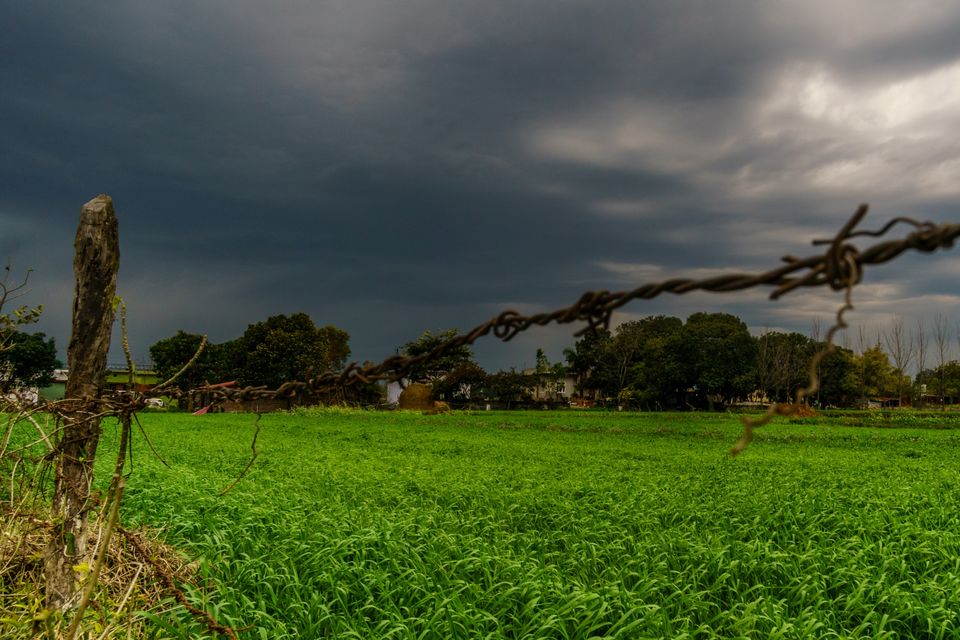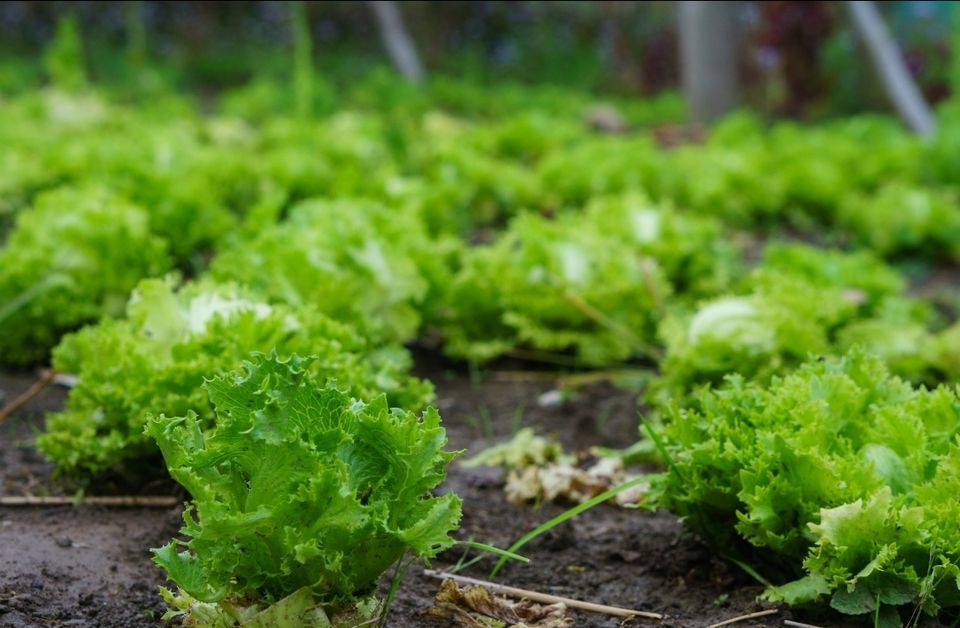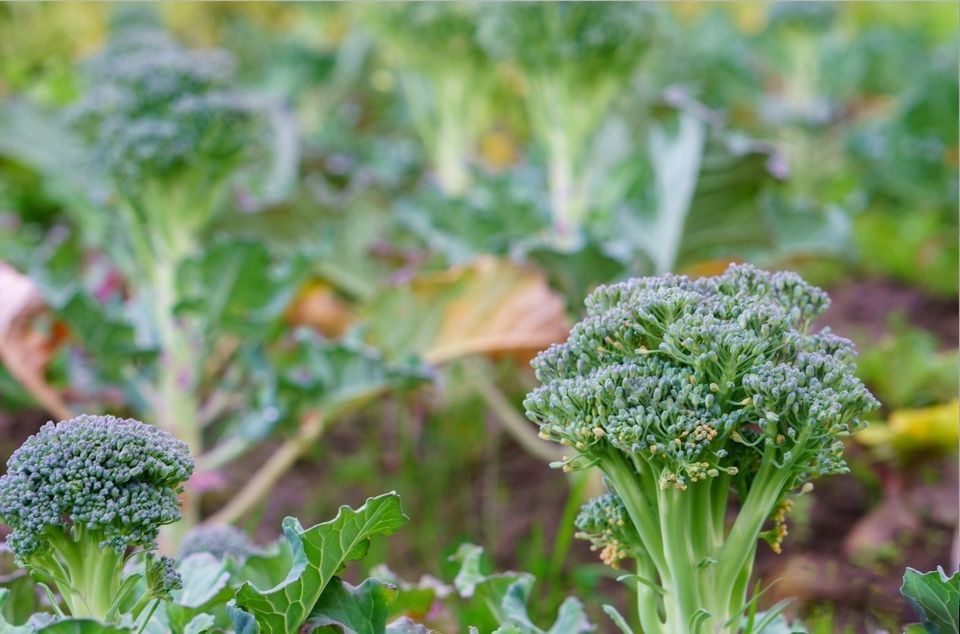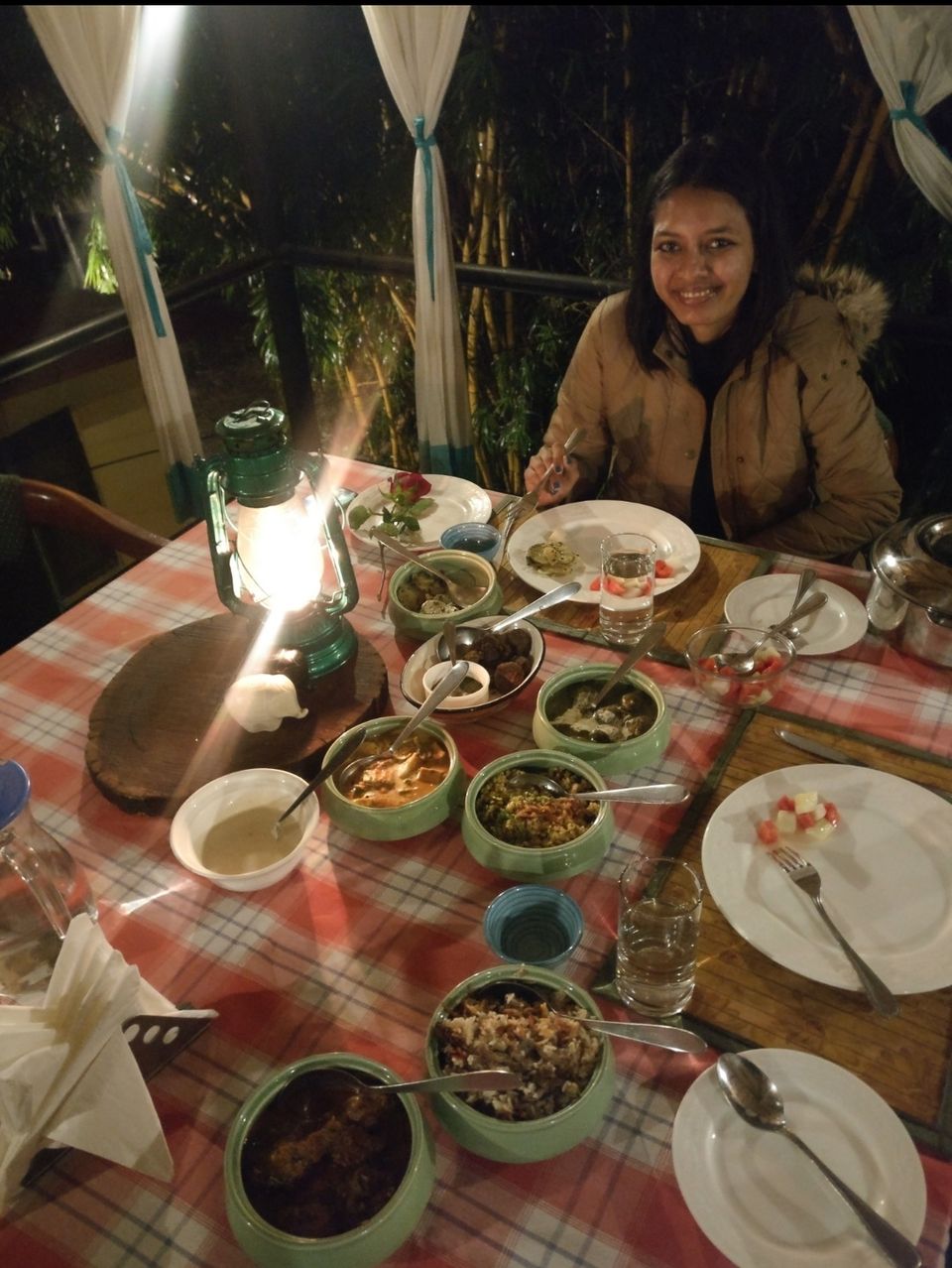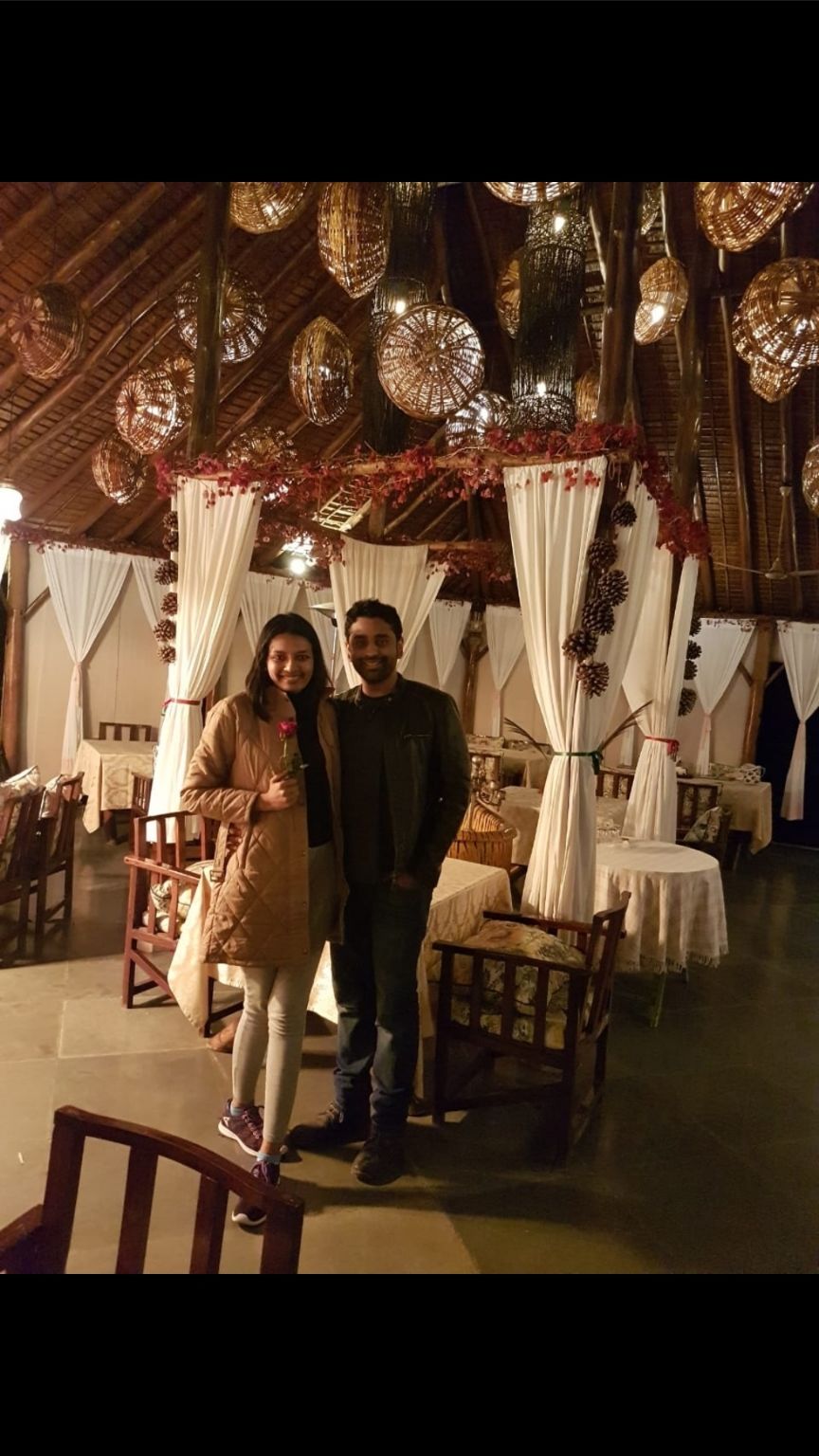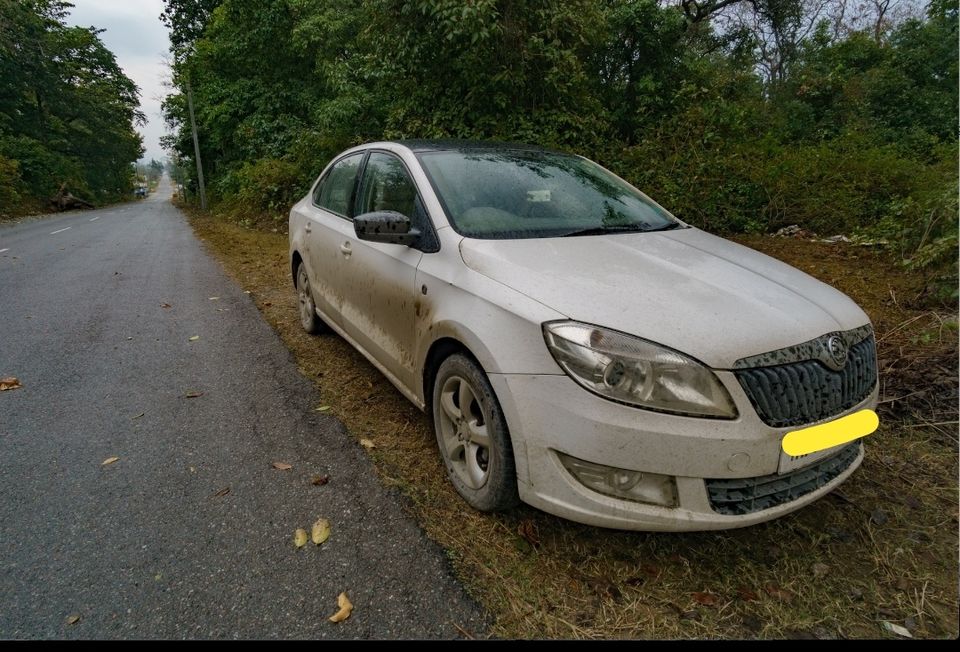 We were up before sunrise as we were incredibly well rested even after the long day before. Our first activity for the day was a cycling tour through the surrounding Dhela village. A bit difficult for my portly frame, but I managed to keep up with my wife and our guide. We kept seeing and hearing multiple birds and animals during the ride. The ride ended up going through some thick woods and some gradient which was really exhilarating. A fantastic start to the day.
Corbett safaris need to be planned in advance. Weeks in advance during the peak season. Since we were there during winter, things were a bit easier. We had booked our trip 10 days in advance and had chosen the afternoon slot since mornings were mostly rainy. Even though we were close to the Jhirna gate we decided on the Bijrani gate as that was where Sharmili, the famous tigress, used to be seen. We didn't have much hope though since she hadn't been seen for months and our naturalist mentioned she might have passed away. Since a majority of the public end up in corbett to catch a glimpse of the tiger, a lot of people do end up disappointed. Nonetheless, we were very excited for our first excursion into the Indian jungle.
We reached the outer main gate at around 2 and was in after a short check. The inner gate was another 7km away and the woods kept increasing at every turn. One past the inner gate, there are a gazillion trails to follow. And as the entry passes are limited you can actually go on for a while without another vehicle in sight. Just your jeep and the jungle around you. The hours just flew past as we spotted the different deers, birds, monkeys etc. At around 430, we reached a parked jeep who said they might have seen a tiger. Few minutes later another 2 jeeps. Word had spread. Another 10 mins and all the jeeps in the zone were around this area. Everyone quiet without moving a muscle and waiting for the action to unfold. Except for an idiot a few meters away from us who decided that was the perfect place to throw away a pack of cigarettes. Imagine, coming all the way into a protected zone to leave litter. I really hope the collective disgust of the troop including the local scouts taught that person a lesson.
Another couple at our resort had spotted the tiger a few minutes before. Most likely one of Sharmili's last litter. A Young male adult. The deers were hysterical. Giving alarm calls and leaping across. The jeeps kept giving chase, stopping, listening. We weren't as lucky as our neighbors. The young cub was good at avoiding us. Reminded us of our cats back home. We were running out of time to exit the gate and beat a nasty retreat. We reached the resort in time for high tea and had some fun going through the pics. I must admit, I was a tad bit jealous looking at the clicks of the young male tiger that our neighbors spotted.
It was another long but rewarding day and we got some well deserved time off. Along with a nice merlot. After another fantastic meal, there was nothing better than sitting on the couch and listening to the songs of the jungle.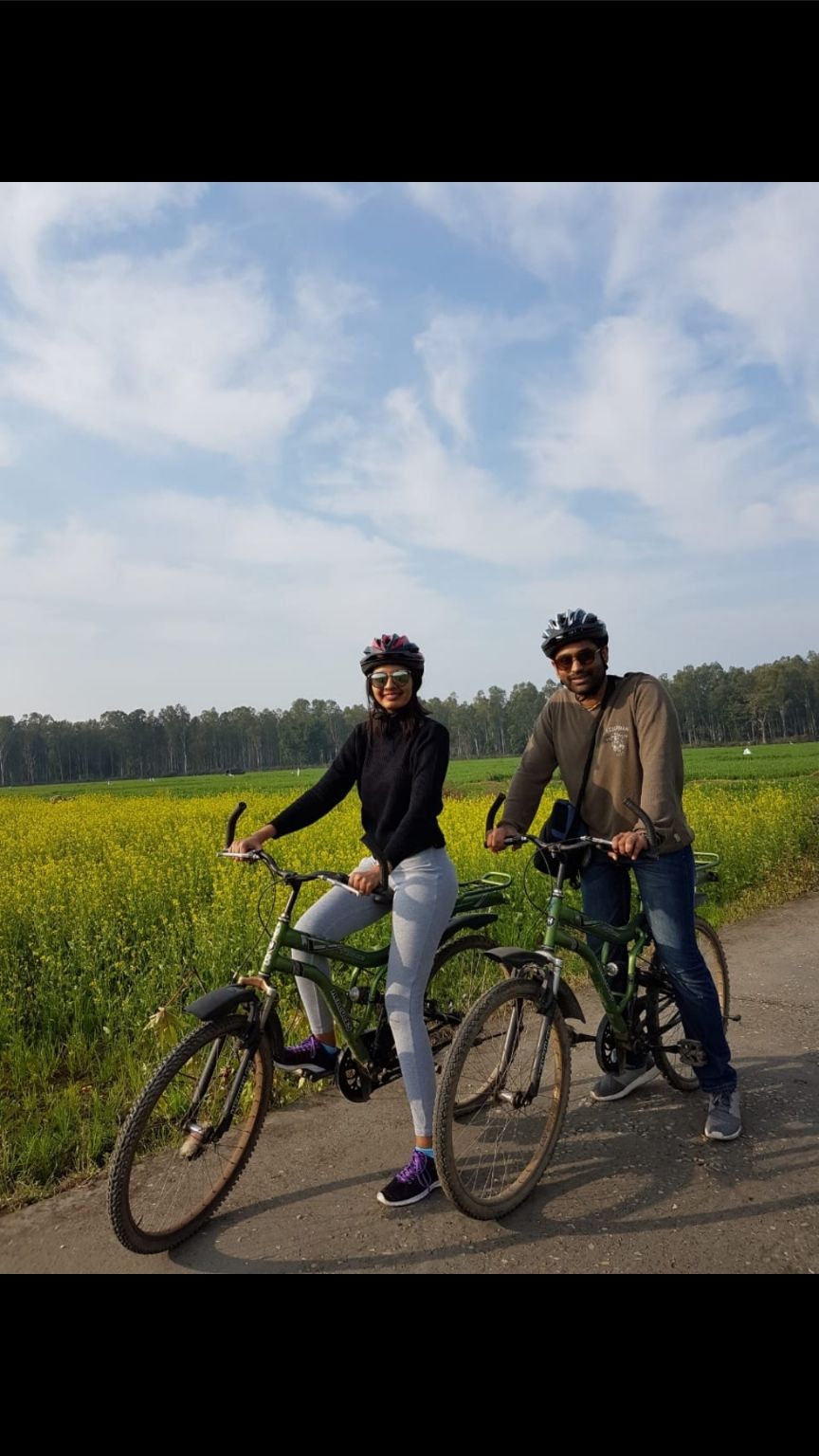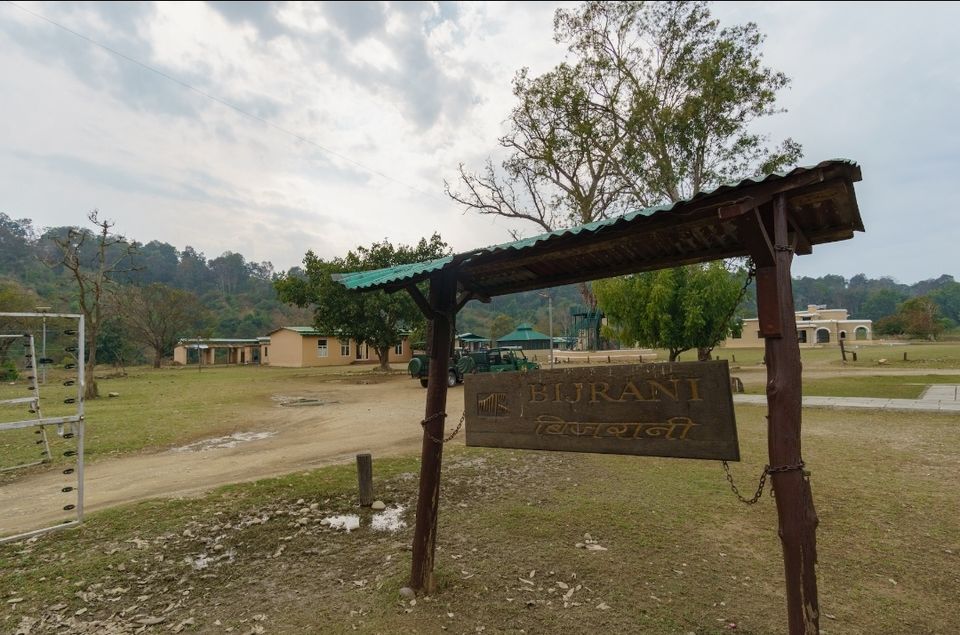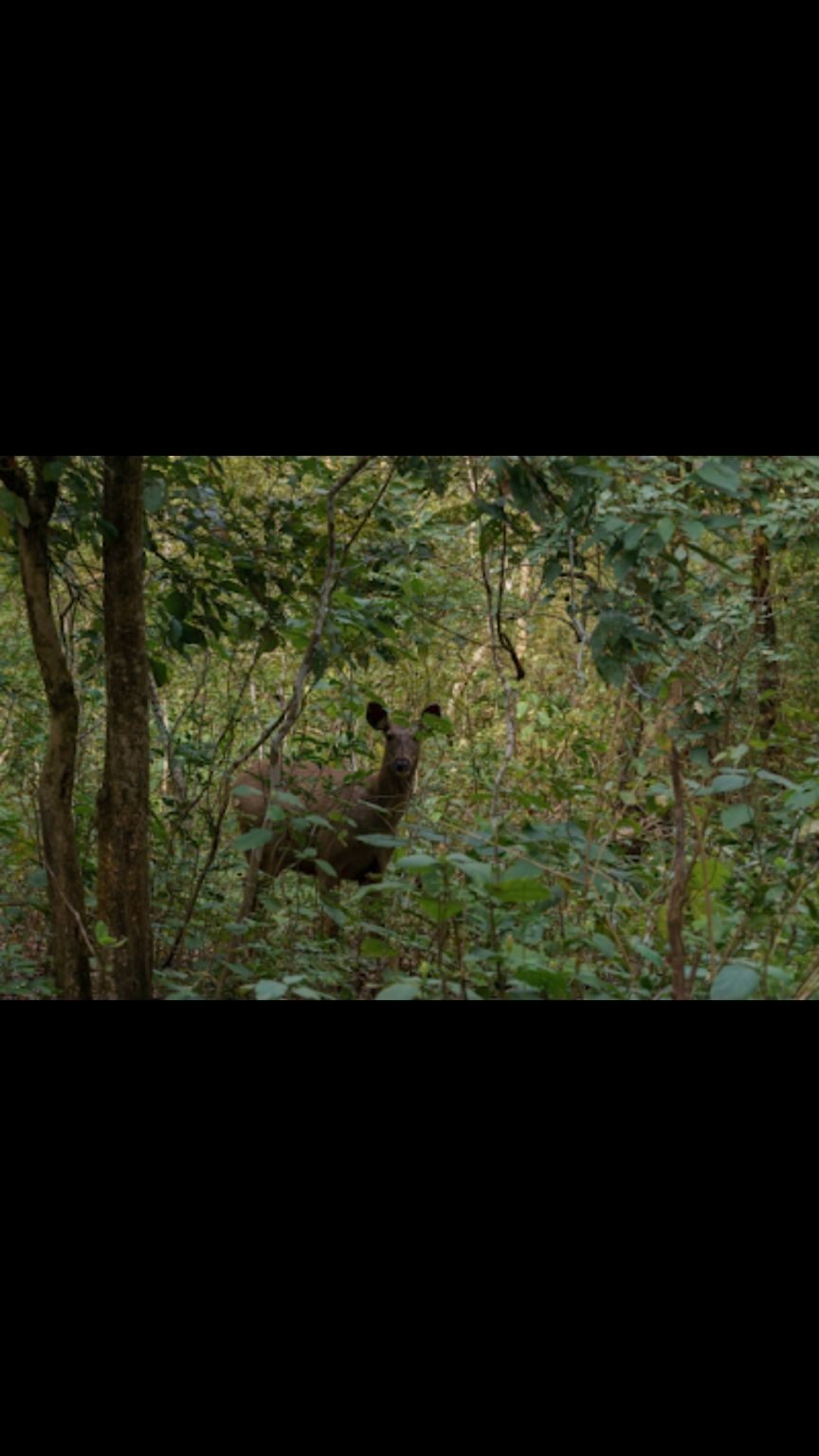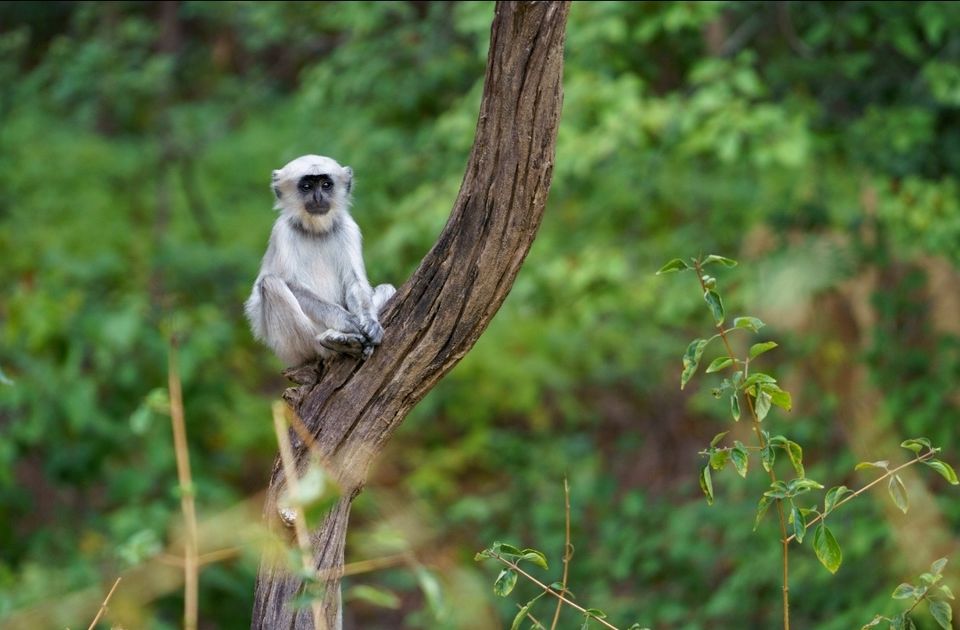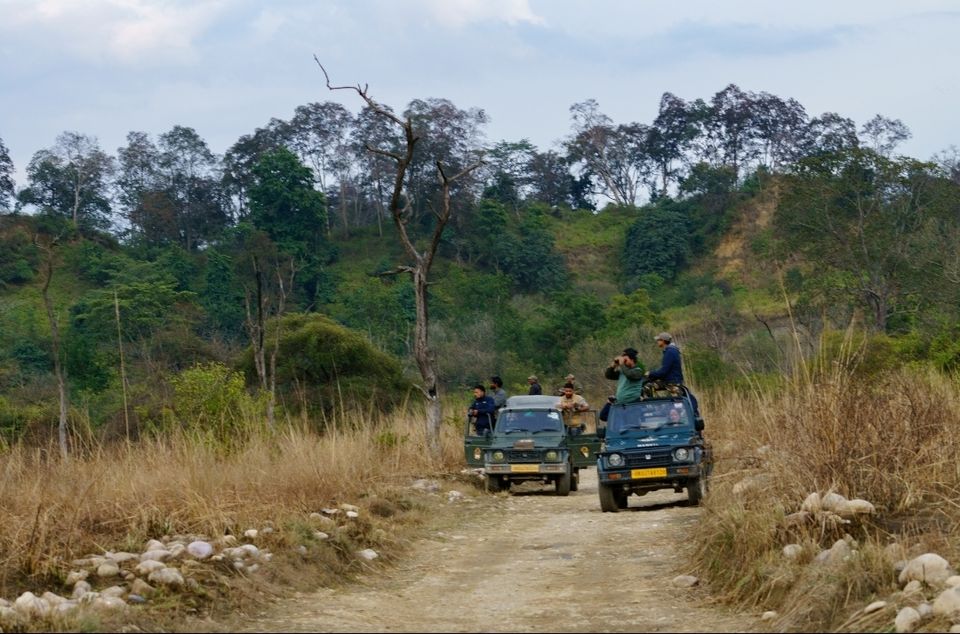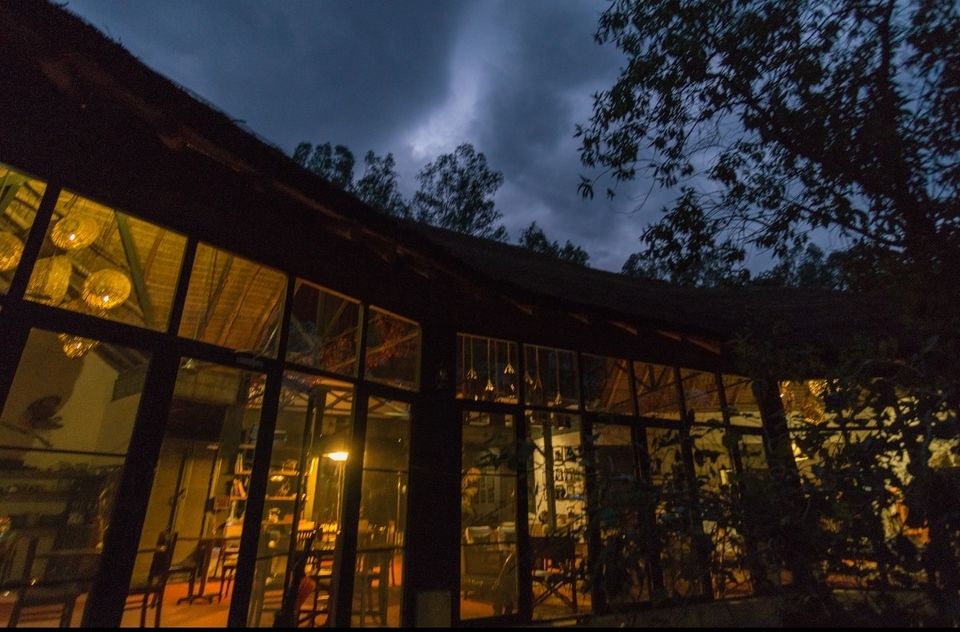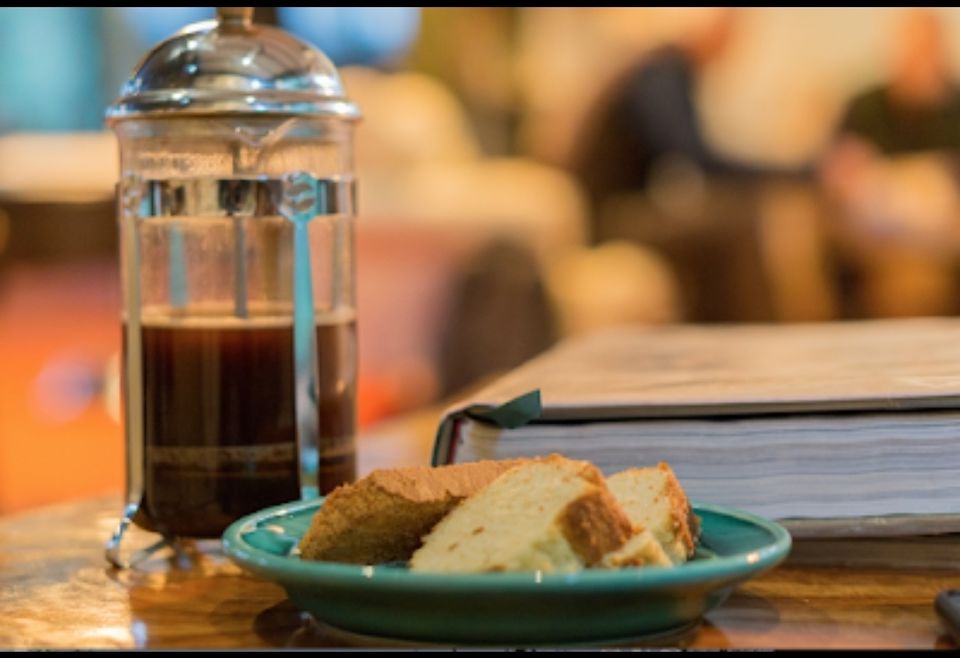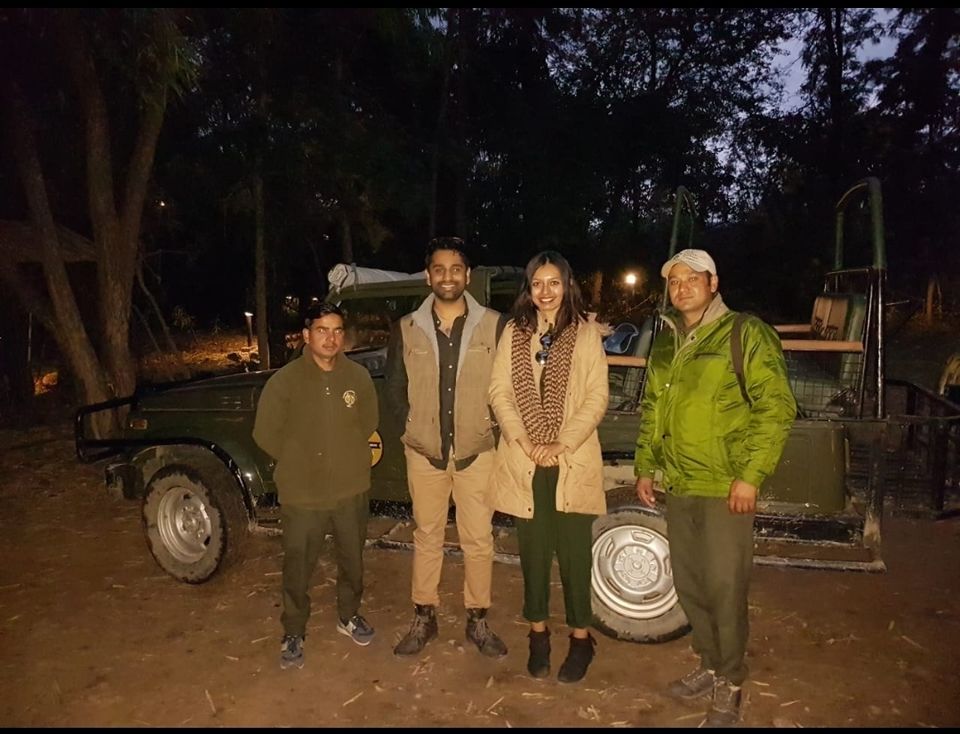 We had a walk along the riverbed scheduled as the first activity of the day but the rains had become intense. All we could do was watch the rain and do a bit of reading. After the rains relented a bit, we decided to Explore the property a bit more spending time at the library and activities centre. The property was so inviting that we actually felt bad checking out. They were so many things left to do but with no time.  We started to head back around noon. The return was a bit less fun as the traffic was beyond crazy. But we kept our spirits up with a mix of USB, YouTube music and radio. The blue skies slowly turned grey as the hours passed. And the air less clean. And 2 magical days later, we were back in Gurgaon. Corbett, we will be back soon and for much longer.