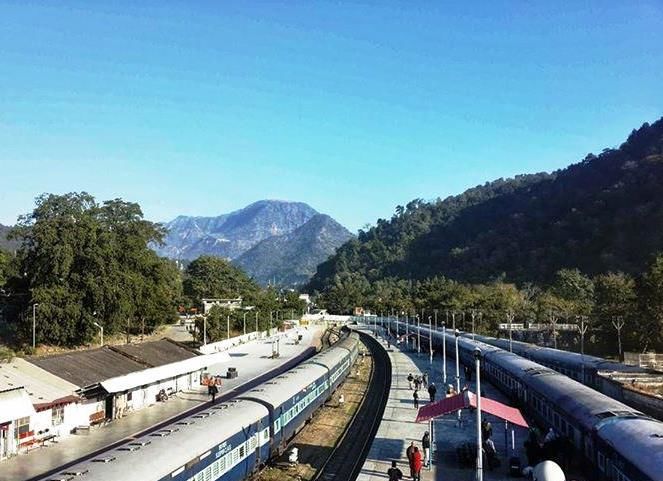 Last three months were hectic for me and my husband. Purchasing a new house, completing the legal formalities, selecting stuff for renovating the house, renovation and finally shifting; all this took a real toll on us. Once we were done, we took no time to plan a weekend getaway to take a Kit-Kat break.
Weekend getaways do not excite me much. Vacation must be long enough for the holiday feelings to sink in ;). Hence, all the planning and itinerary bookings were done by Rupam. After all the extravagance on the new house, the trip had to be a budget trip. Corbett was on our mind for quite some time. Luckily we found few discounted packages on Corbett website. These were Independence Day special packages ranging from 9k to 20k per couple. For 20 K we got two days stay in Samsara Resort which did not include the Corbett safari.
The weekend trip began with early morning Shatabdi to Kathgodam. As soon as we stepped out of the train, we were enthralled by the incredible view we saw right from the Railway station (In Pictures).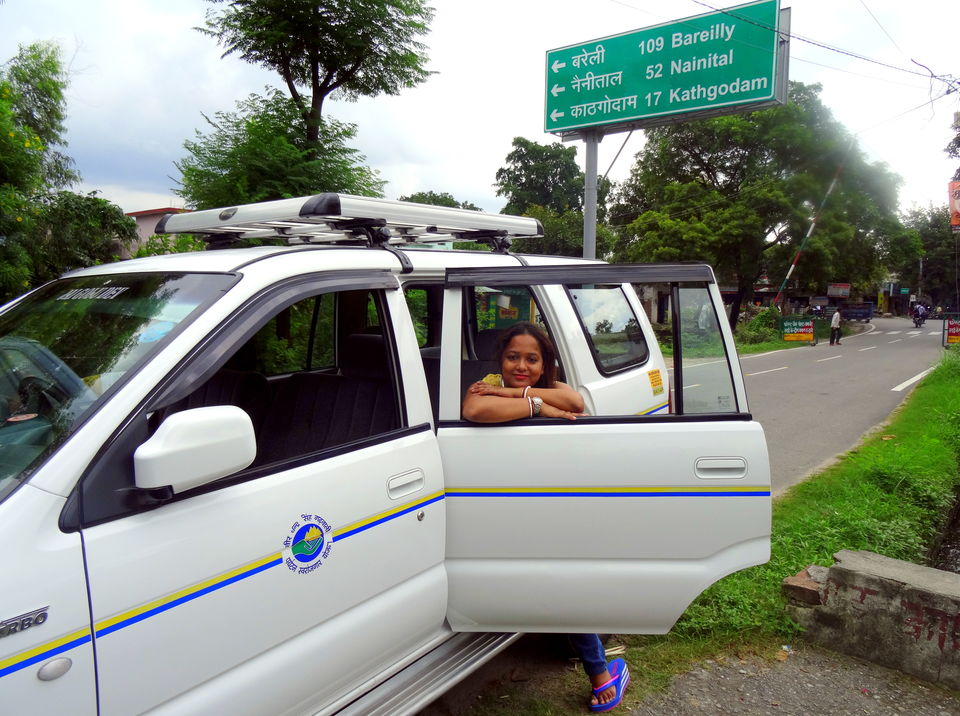 Kathgodam to Samsara Resort was a 90 minutes run. I was so glad of Rupam's choice of resort. It was a huge property sprawling over acres of land with Kosi River flowing behind the resort. As usual, my choosy husband bargained for the room with the best view. I was more than glad to be here and wanted to spend rest of the weekend in the Resort peacefully.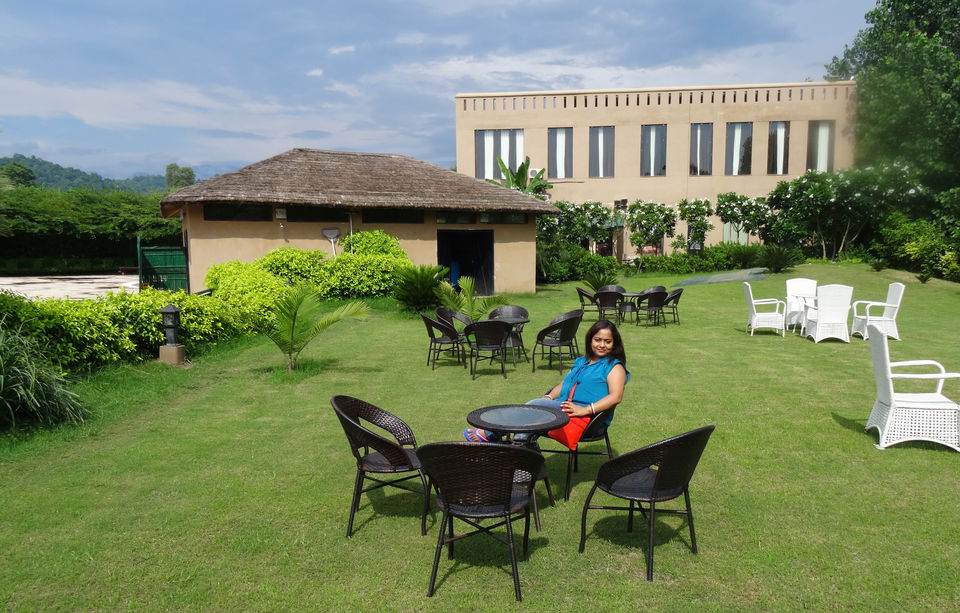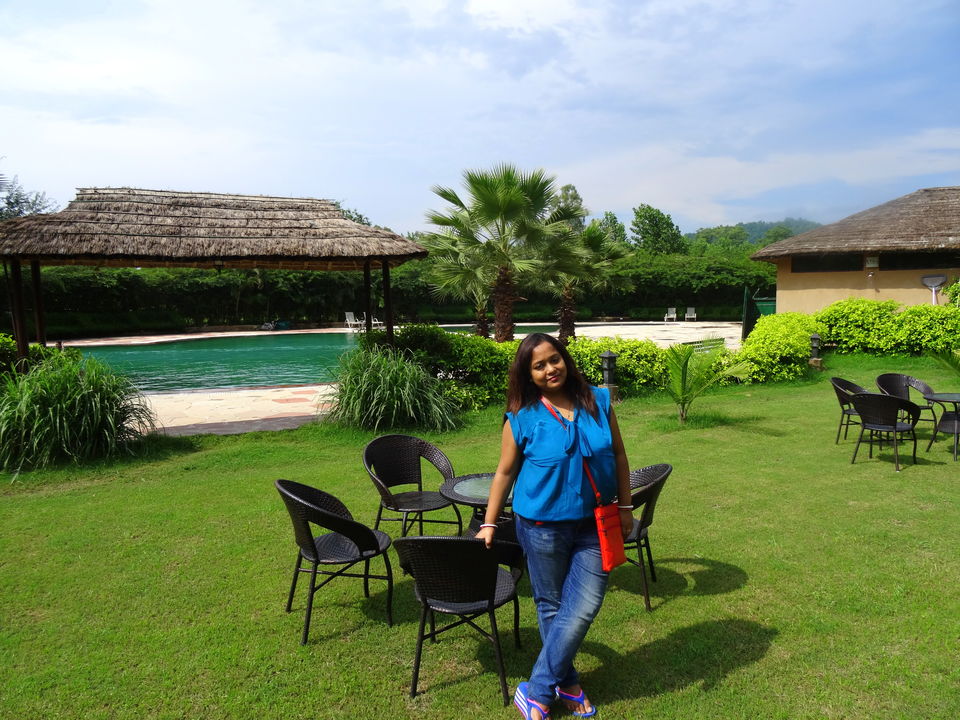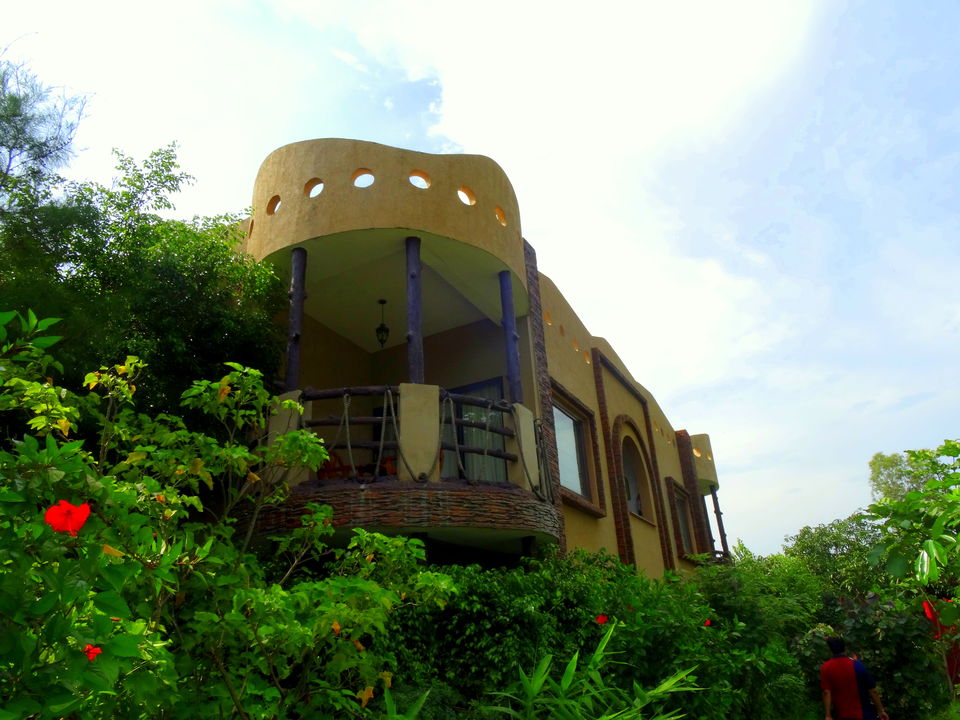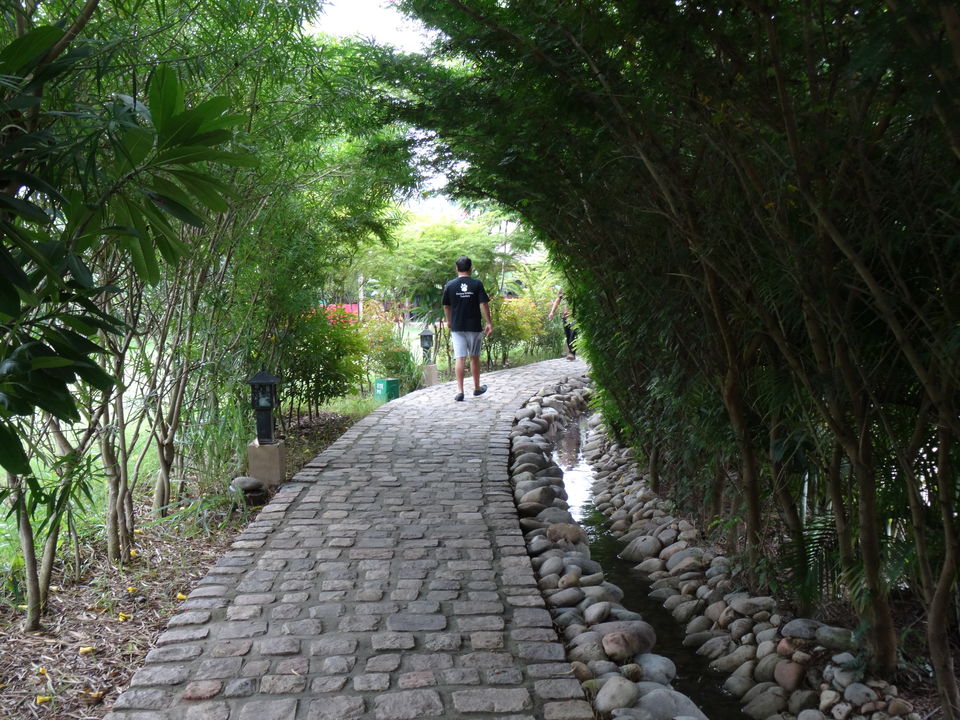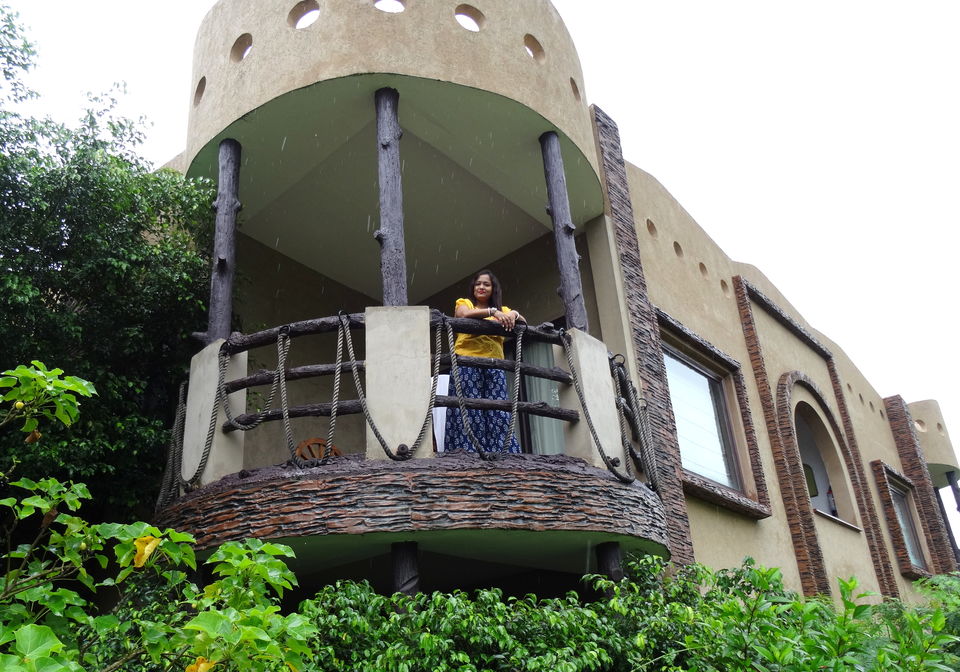 The first day of our weekend trip ended gorging on the lavish buffet, taking a small stroll on the banks of Kosi River and lounging in the resort. Not to miss, the evening was fun with live music, dance and playing Thambola with other guests.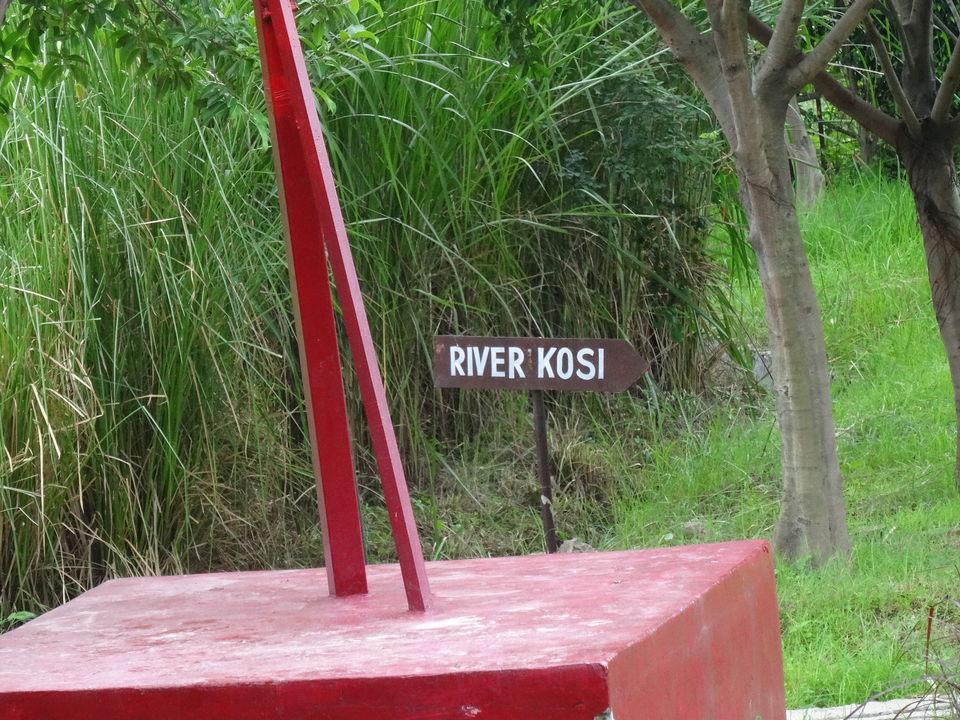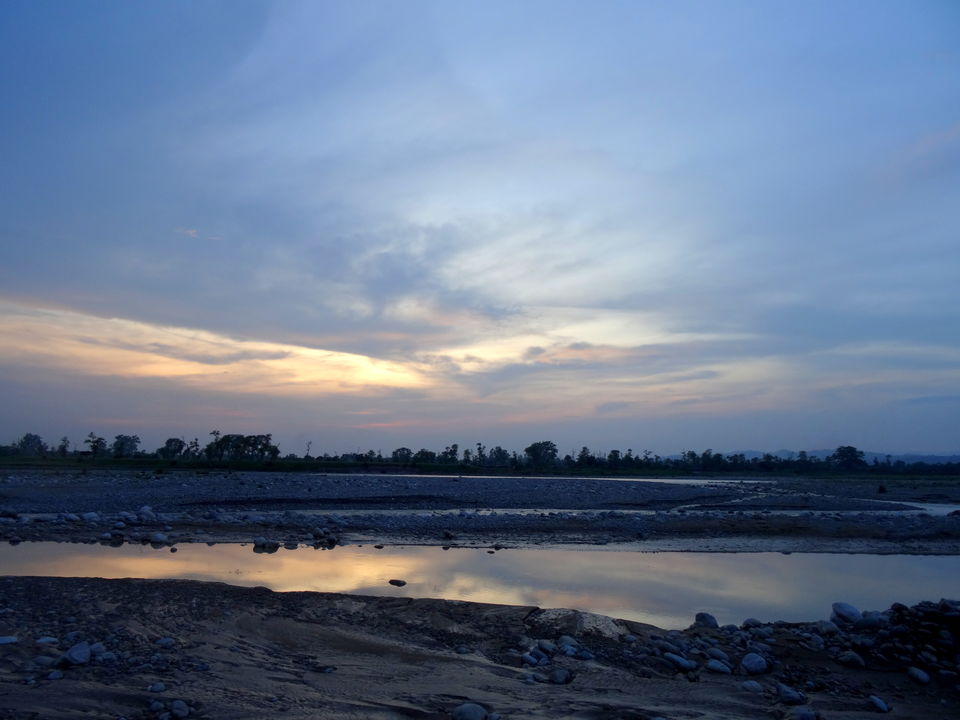 A Jungle Safari to Corbett National Park was booked for the next day. Our visit was largely dependent on luck. We were pre informed that in case it rained, the gate to the reserve would close and our safari might get cancelled without any refund. We took a chance and were really lucky that it did not rain till we entered Corbett.
Honestly, monsoon is the worst time to visit Corbett as most of the Corbett's zones remains closed between June to November. If you plan a visit during monsoons, most likely you will end up visiting Sitabani zone which is like the outskirts of the Jungle and has scanty wildlife population. Our Safari was planned in Jhirna zone which again is not the part of middle jungle and carries low chances that we would get a chance to see the king of the Jungle. We knew this well and went with zero expectations. We were just glad that the weather was very pleasant and it wasn't raining.
After taking to the locals and our taxi driver we concluded that the best month to visit Corbett is between November to March; It is not raining and the heat is not scorching. My personal conclusion is that November is the best month to pay a visit. It's neither too cold, nor hot and the zone wherein the chances of an encounter with the king of the jungle are high opens mid-November. Dhikala zone is the centre of Corbett Tiger Reserve and the mighty river Ram Ganga crosses this zone. According to locals there are 90 percent chances of coming across a tiger in this zone.
Travellers who are not too keen on luxury stays can plan a stay inside Corbett Reserve to get a feel of being a part of the jungle. Corbett reserve has number of guest houses. Getting a booking is a big deal though with people booking rooms a year in advance and most bookings made by touts (as rumoured). So those who are keen for a stay in the middle of a jungle must plan quite in advance.
We were on an open Jeep and it was so funny to see Rupam hesitant to take the back seat. He actually though that if the tiger attacks, we will be most accessible on the back seats. Nothing could be funnier than watch your husband behave like a kid.
I was determined to take the back seat for a better view of the Jungle. As the Jeep entered the Jhirna Zone Gate, we sensed a tinge of excitement. The chances were rare but still there were chances of encounter with a tiger. A scene from a Bollywood movie Kaal kept running in my mind where the actors were in jeep in Corbett and they were surrounded by tigers from all side.
As we progressed inside the jungle a few meters, we saw a herd of wild elephants in vast open field. After a while our safari guide pointed towards a deer in the bush. Every time we spotted something, we would stop, click a few snaps in 30X zoom and then move ahead. After this we saw a few rare birds, couple more deer and their families, humming birds, weaver bird and a very close sight of a wild elephant.
The guide informed us that the Corbett Reserve is sprawling over 1318 sq. Km. There are 227 tigers in the reserve. On the way he pointed towards a tree with furious scratch marks. According to him it was scratched by a tiger to mark his territory. I was amused to see the height of the marks on the tree. On two feet, this tiger must be three times my height for sure.
The weather was very pleasant and it started drizzling after a while. We were thoroughly enjoying the ride although I was slight disappointed that my euphoric dream of being surrounded by tigers in the middle of the jungle did not come true. LoL! As the drizzle turned into rain showers, our safari guide panicked and asked the driver to speed up. One must see the pools of rain water that gushes through the jungle. It literally looks like a river. Crossing one of these pools I asked the guide weather this is Ram Ganga. He giggled and said that it is just gushing rain water and we must cross three such pools before it starts raining heavily; else we would get stuck in the middle of the jungle and might have to spend the night here. The sound of it was scary enough. The driver rushed the jeep back to Jhirna entrance.
I have no tall tales to tell about my Corbett excursion; however, I would still conclude that the safari was better than I had expected. The pleasant weather made the journey so admirable. I was glad to be in an open jeep, not able to escape the rain and wind. I got a taste of the nature at its best!
PS: Post Corbett Safari, we made the trip a #staycation. We enjoyed being in and around the resort. Enjoyed the wonderful buffet, read a bit, clicked as many memoirs as we could, and not to forget , also did adventure activities which was a part of package itself. Check the pictures out :))