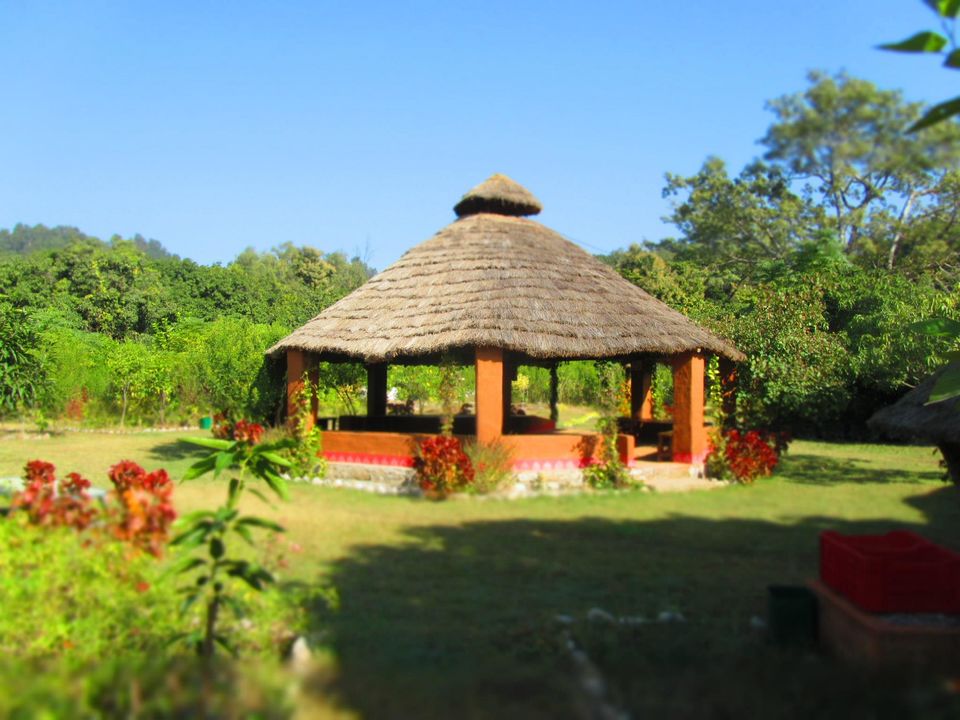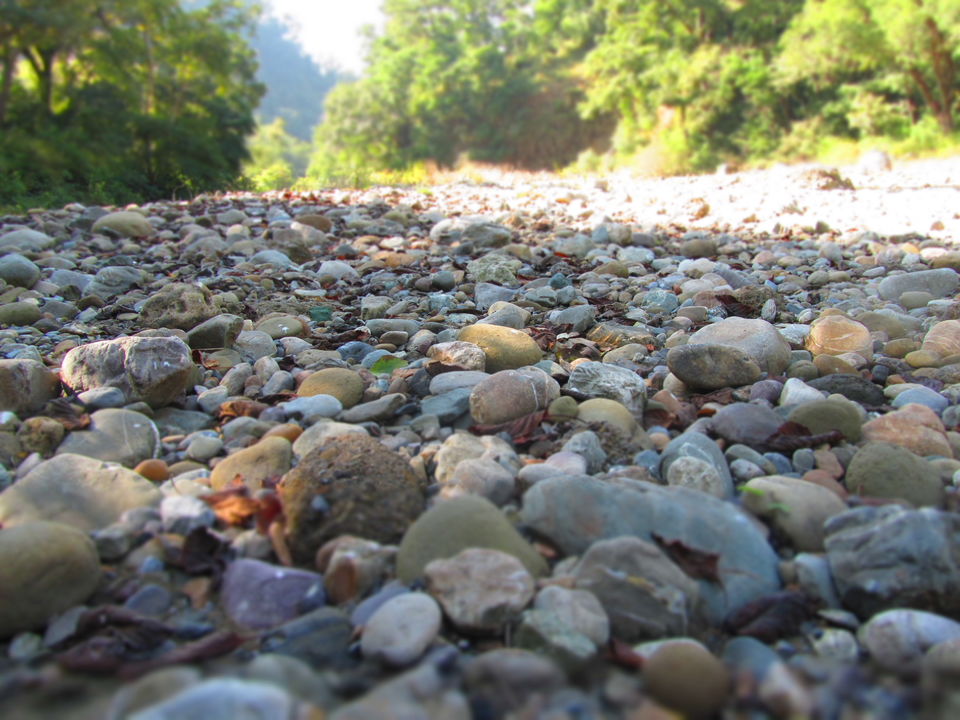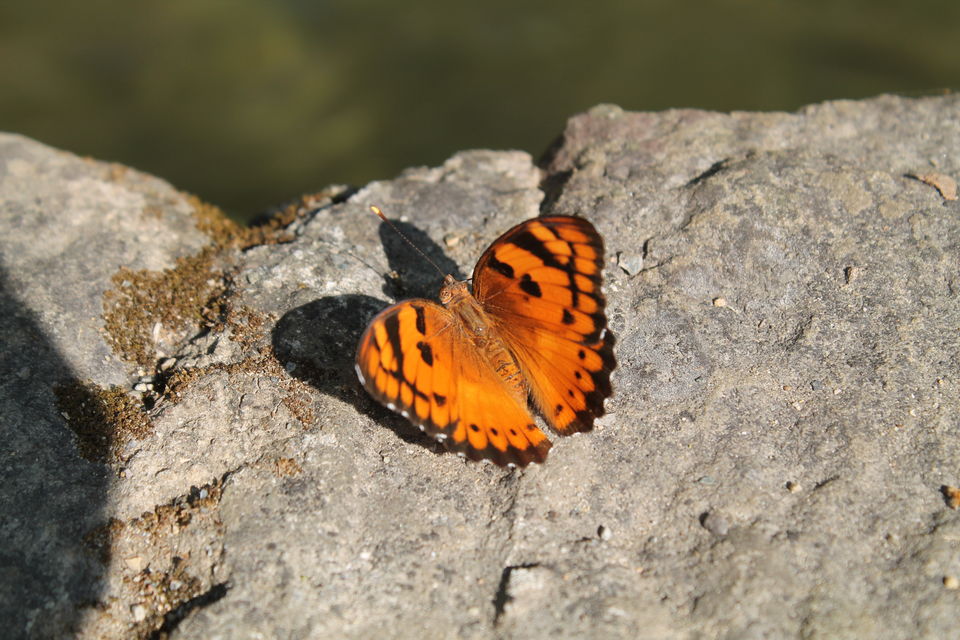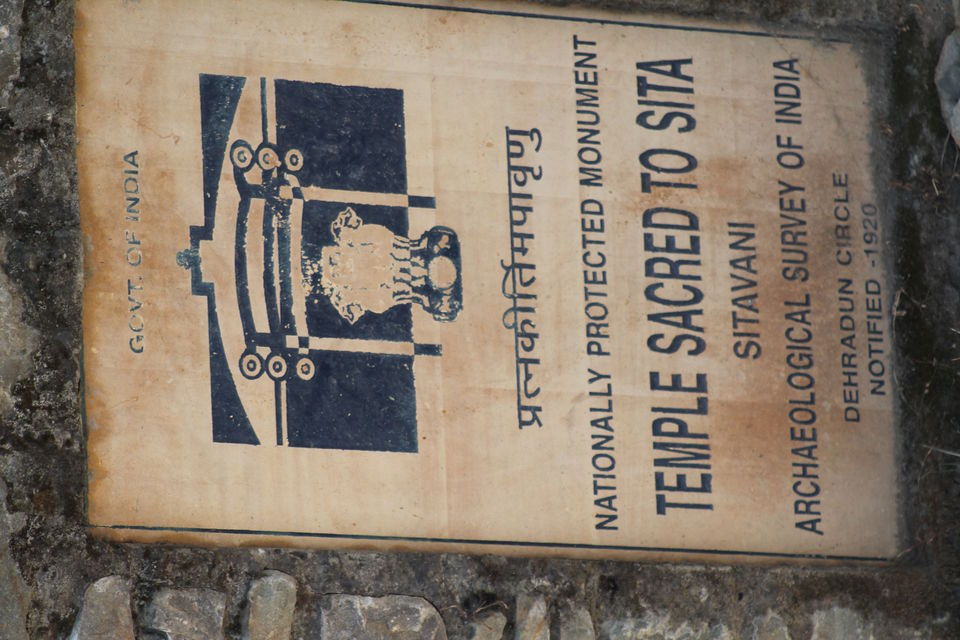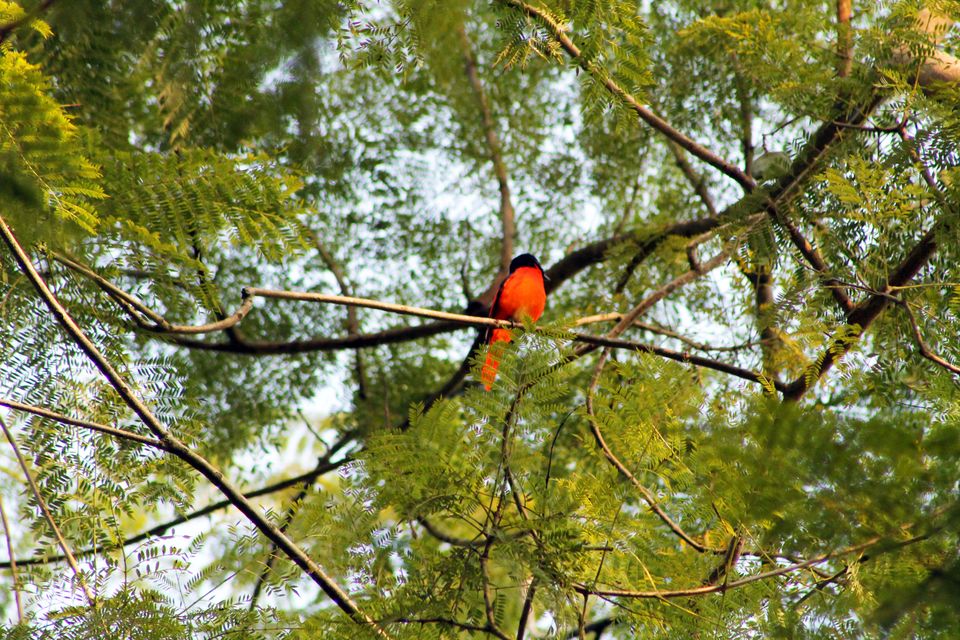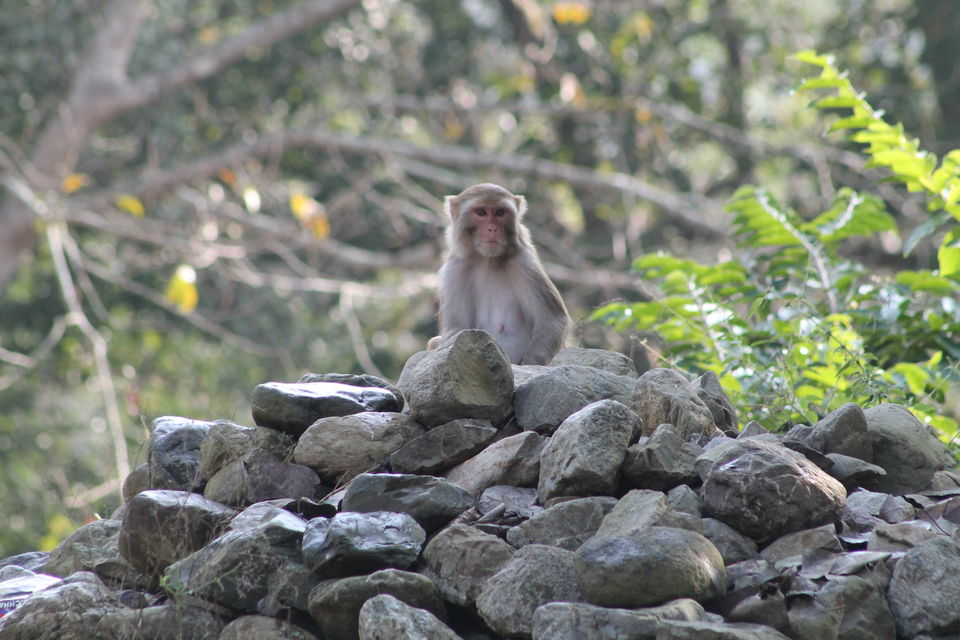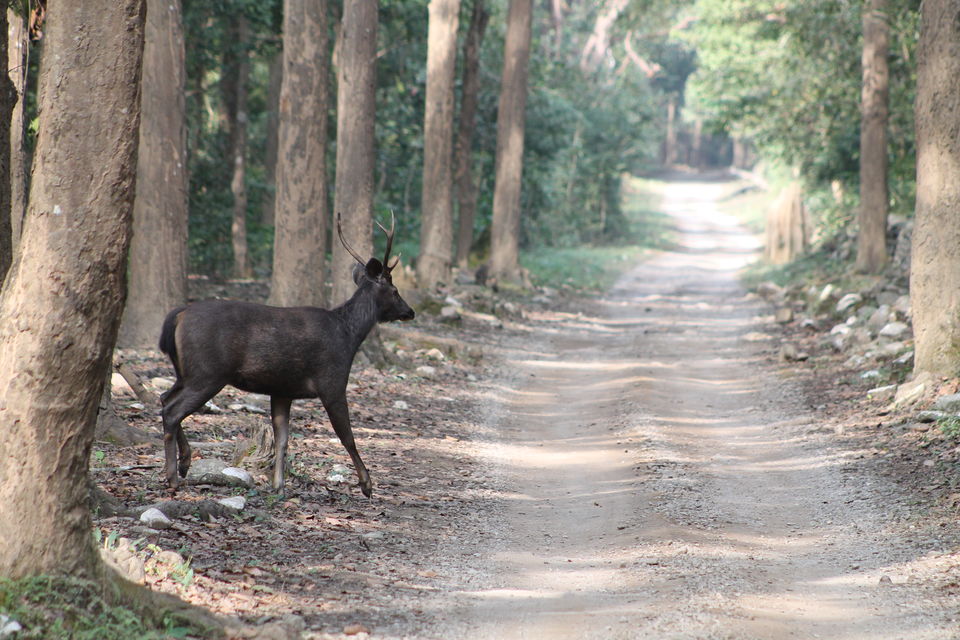 I have actually traveled a lot and would like to travel more and more in coming days, month and years. Each and every trip which I do is amazingly good, but the memorable one is those which are actually unplanned.
Friday 6th of November 2015, I was with my friends (Aamin, Aditya and Pranay), and were discussing about Tigers (their size, behavior etc.). The talking continued whole night, and we came to conclusion that we need to see real Tiger in the Jungle and we started our Journey towards Jim Corbett National Park.
Jim Corbett National Park, still remains one of my favorite travel destination. Whenever I get time or even I am passing to Ramnagar I pay a courtesy visit to it.
Jim Corbett National Park is the oldest national park in India and was established in 1936 as Hailey National Park to protect the endangered Bengal tiger. It is located in Nainital district of Uttarakhand and was named after Jim Corbett who played a key role in its establishment. Corbett National Park comprises 520.8 KM and contains 488 different species of plants and a diverse variety of fauna.
So, we started our unplanned journey towards Jim Corbett from Delhi on Saturday, 7th of November 2015 around 06:00 Am in the morning. We drive till there, roads were really good and we managed to reach till 11:00 Am. I have a friend name Shekhar and Naveen who own a stay place name Camp Hornbill, inside the Jim Corbett Park. I called them and they arranged for our stay inside the Camp.
This Camp was not just the resort or place to stay, but an Eco Friendly camp with over 100 species of Plants and flower, small pond, Mud Houses, Tents and many more. The camp supports Eco Tourism and is very Eco Friendly.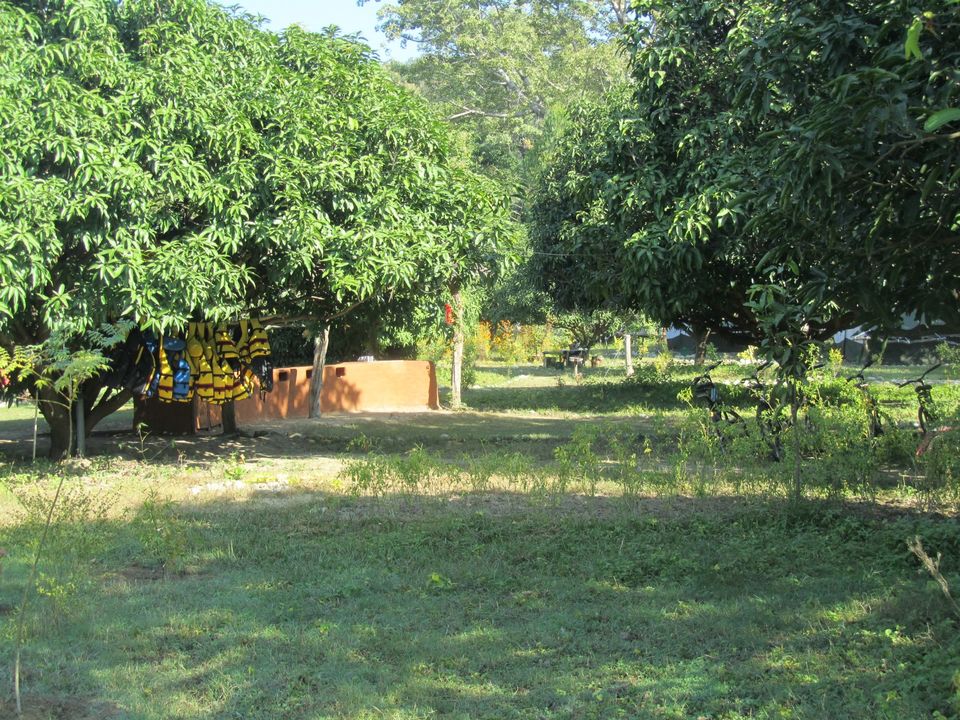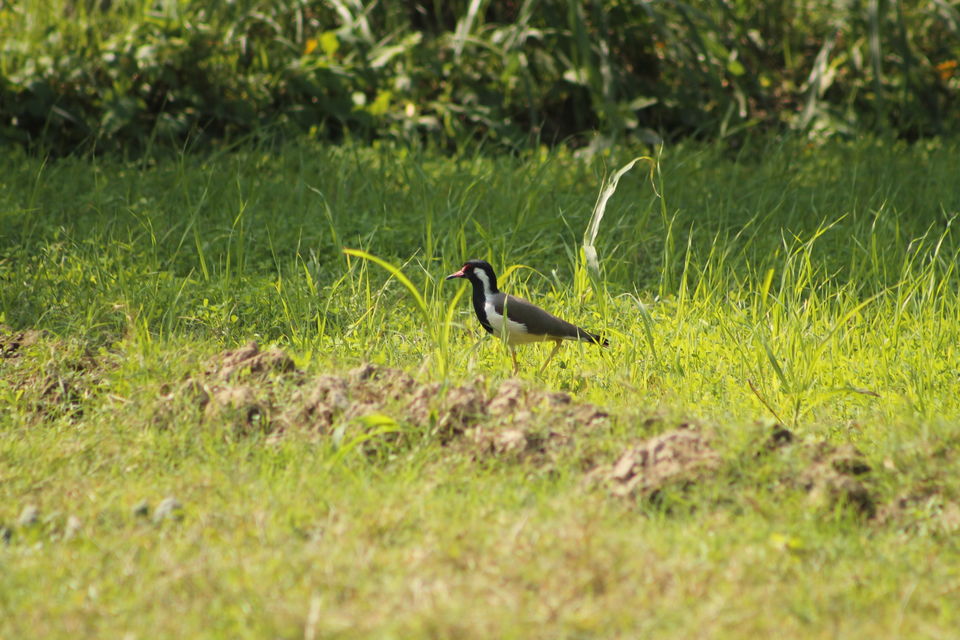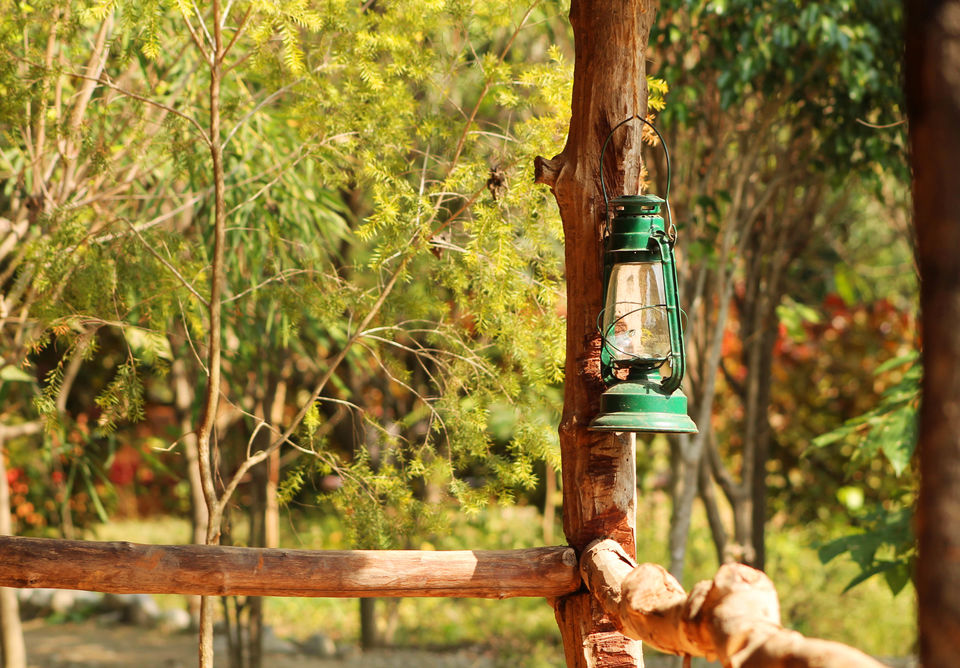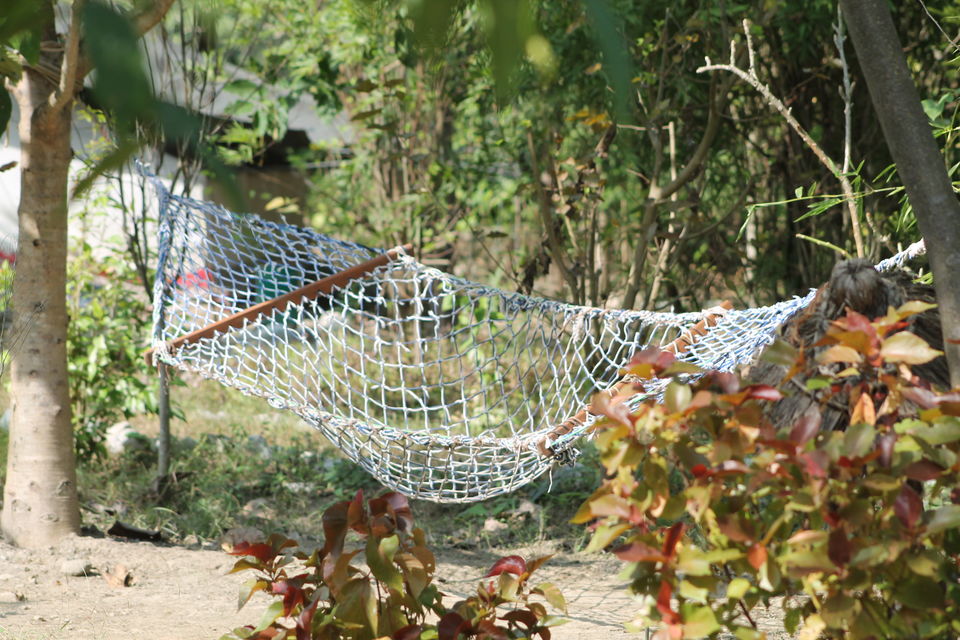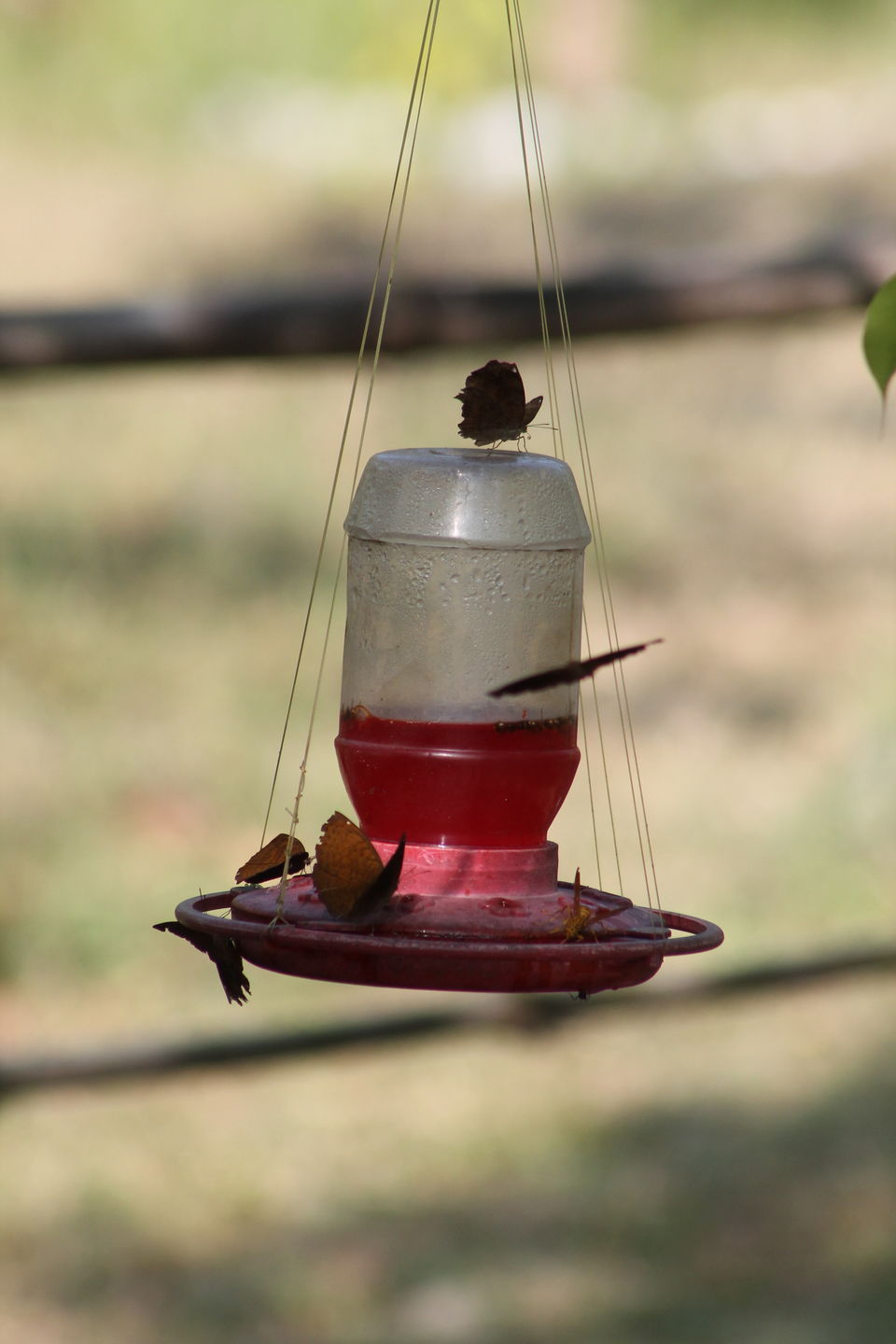 We checked-in and immediately after bit refreshment went (along with a guide provided by the Camp), to the untouched areas of Jungle on foot. Throughout our way the guide showed us the foot marks of Tiger and various animals, but at one point he stopped. Once asked he said there is a fresh dung of Tiger, which means the Tiger is very nearby and it would not be safe to go beyond this. Yes, we are dare devils but trust my words, we all decided to return back immediately.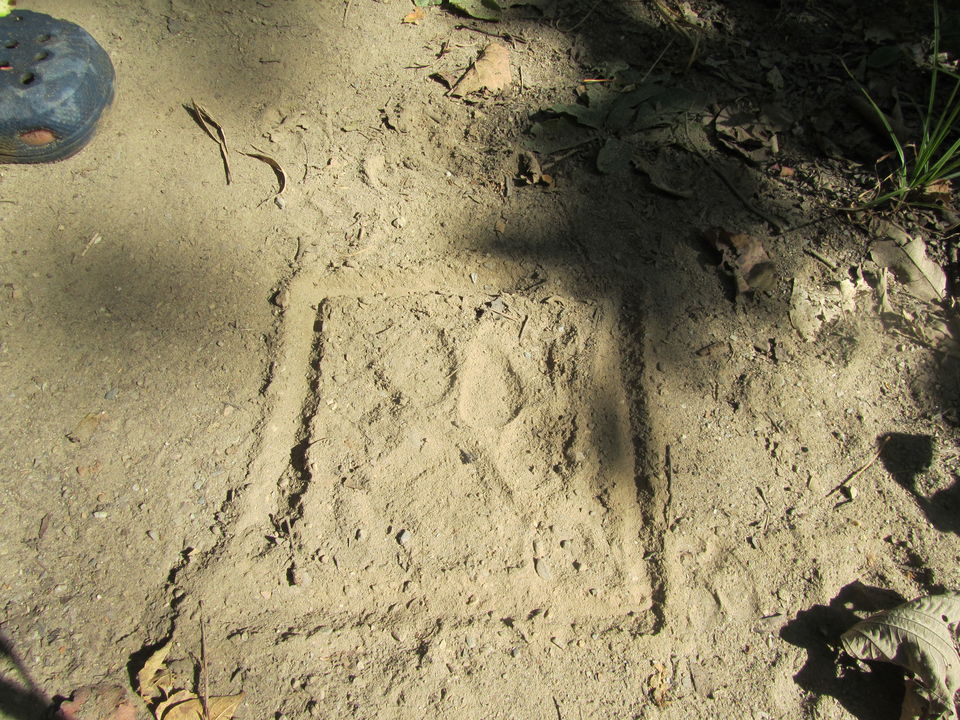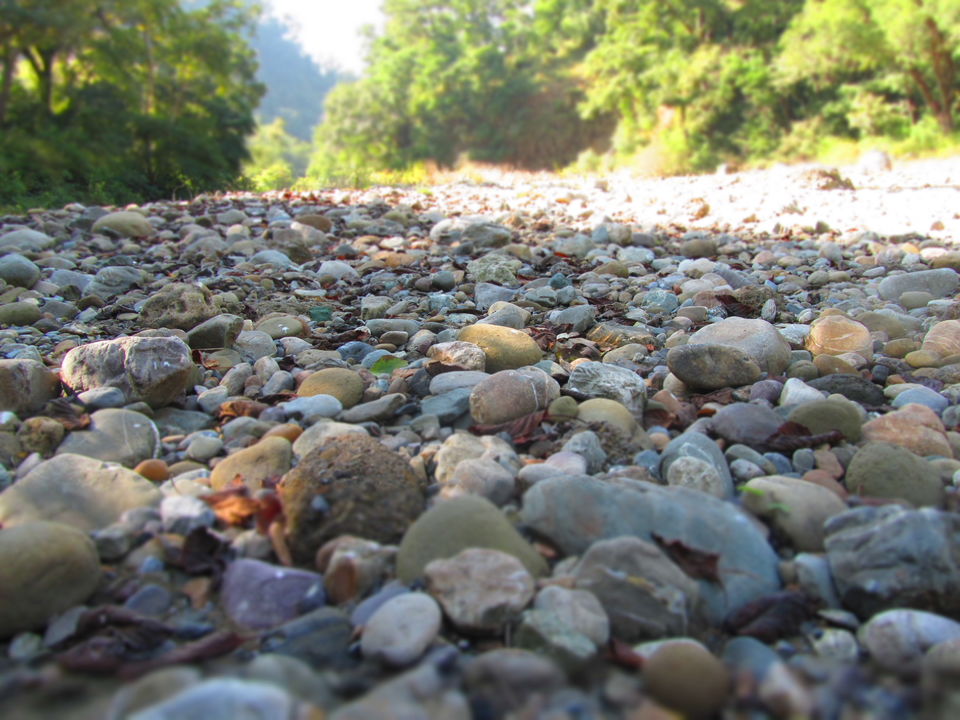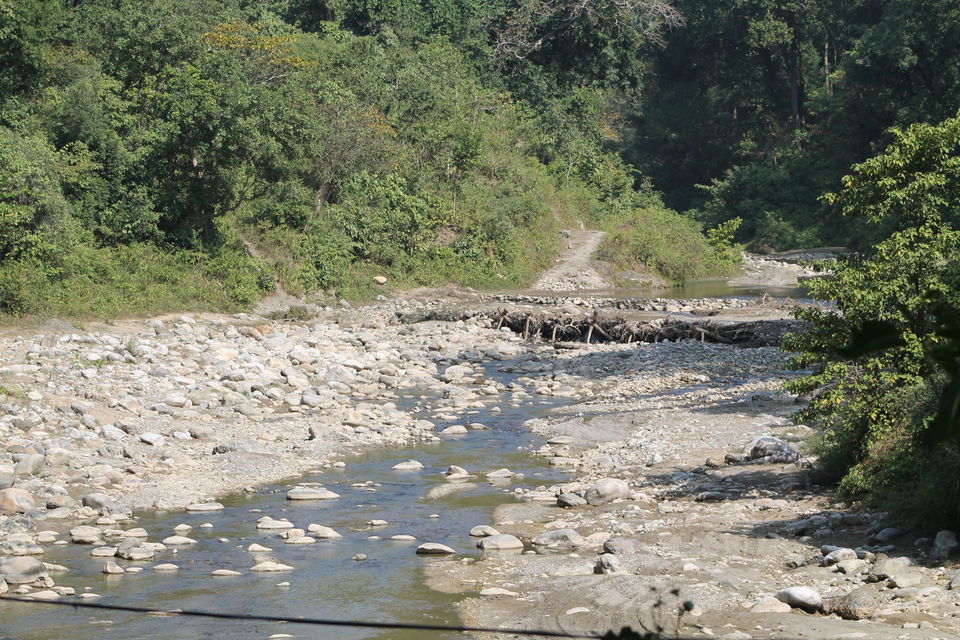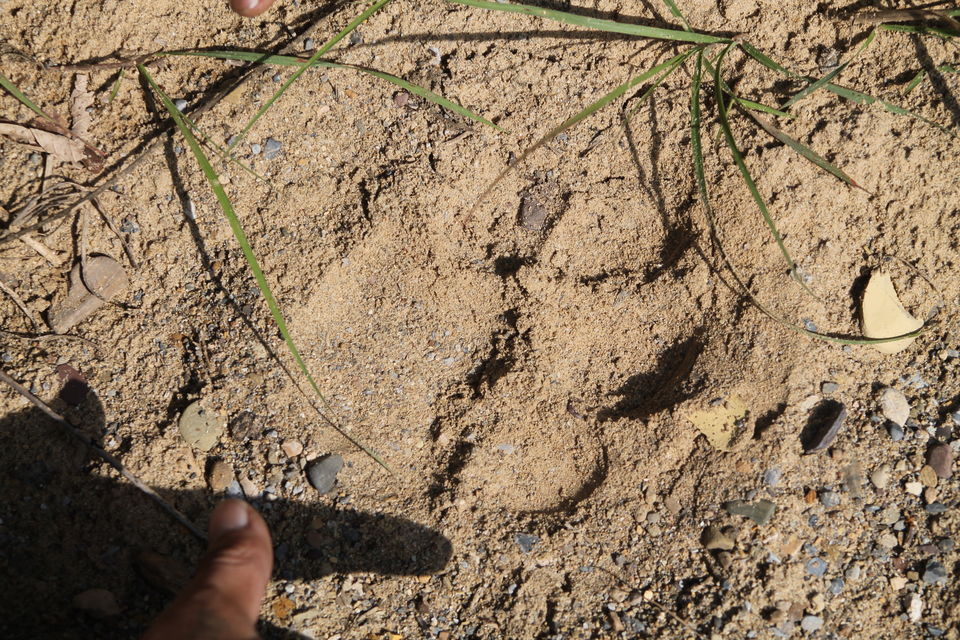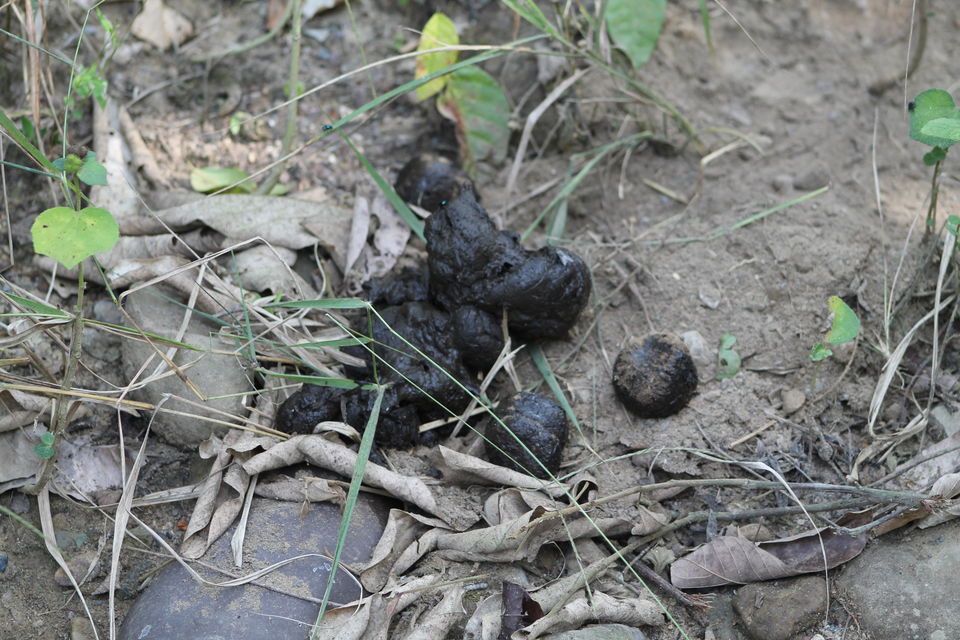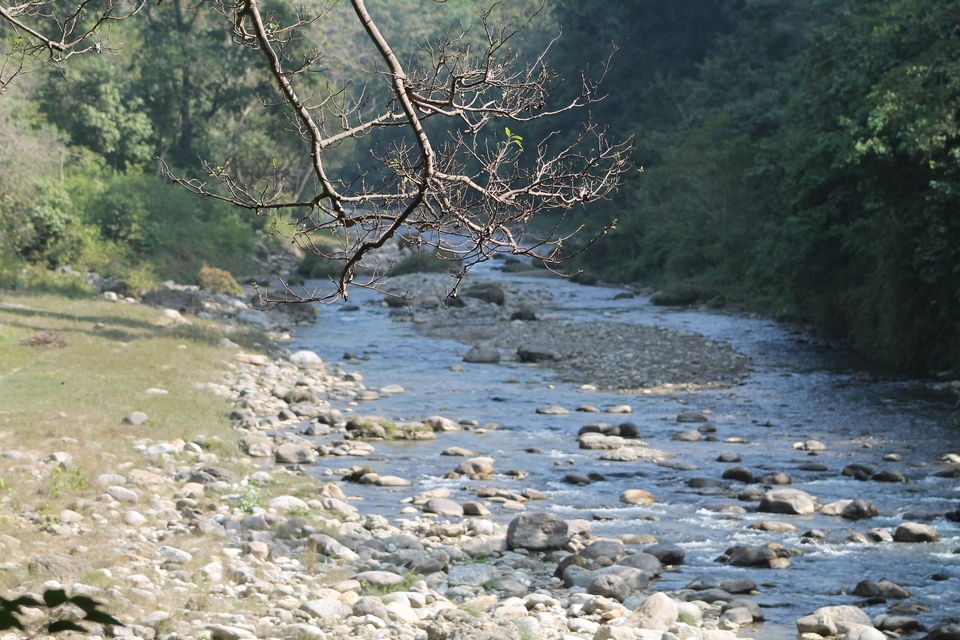 Further Camp guys arranged a water activity for us, where with proper Life Jackets, we were asked to went inside a canal which has good water current. And we float inside it like surfers. On the way it went inside a tunnel, which has bats, and the moment was bit scary too but we have enjoyed a lot.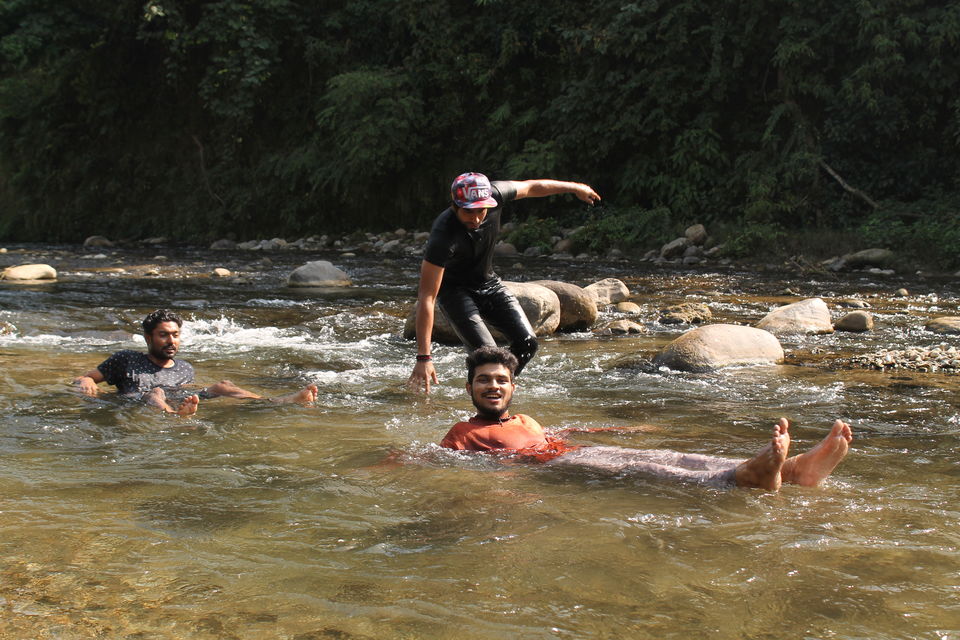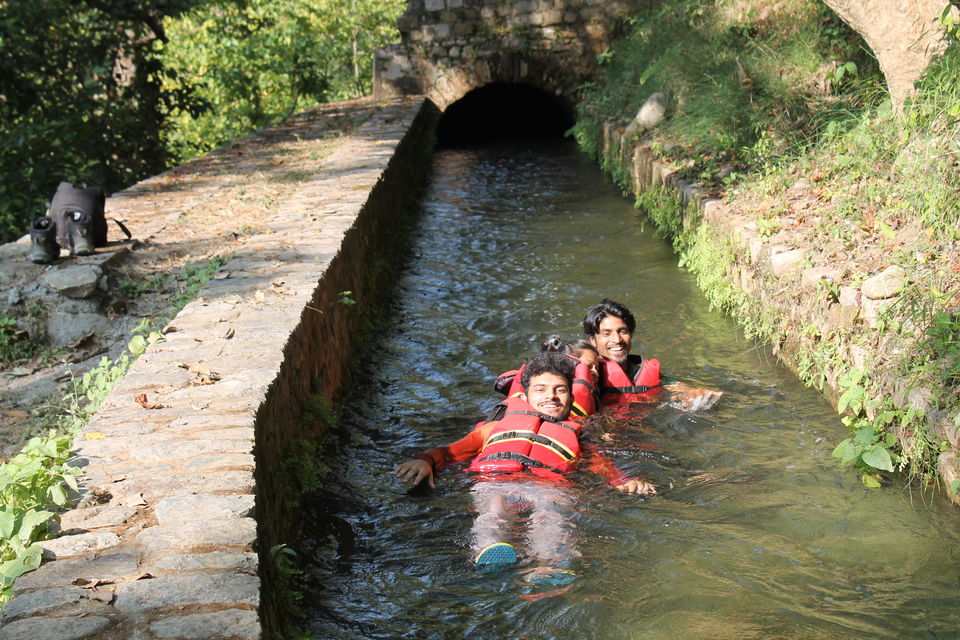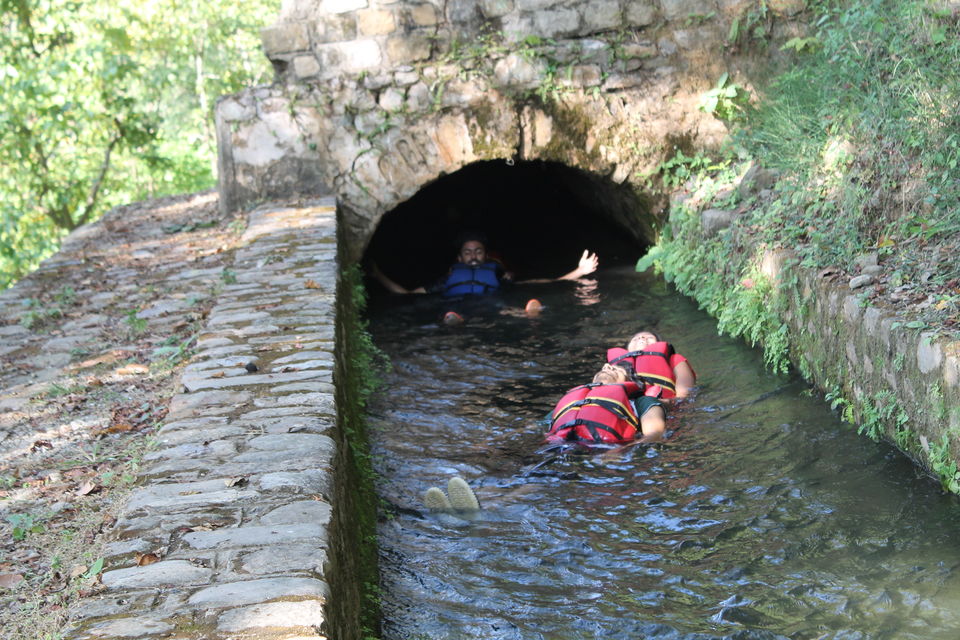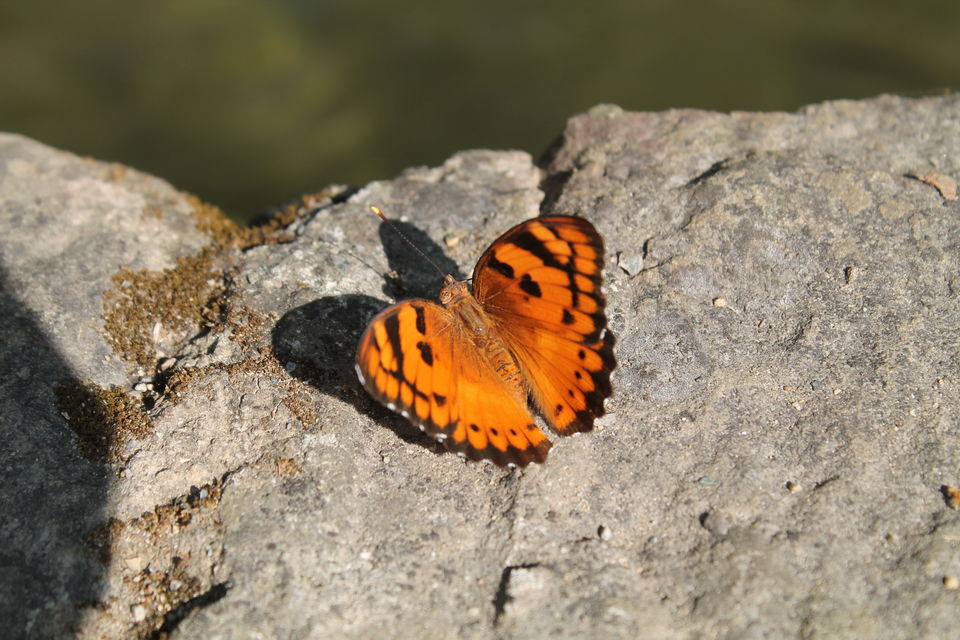 Afterwards we decided to do cycling inside the jungle, and camp has arranged a proper gear cycles (compatible for Jungle roads). We went inside core area of jungle and have witnessed many animals including Deers and other Birds.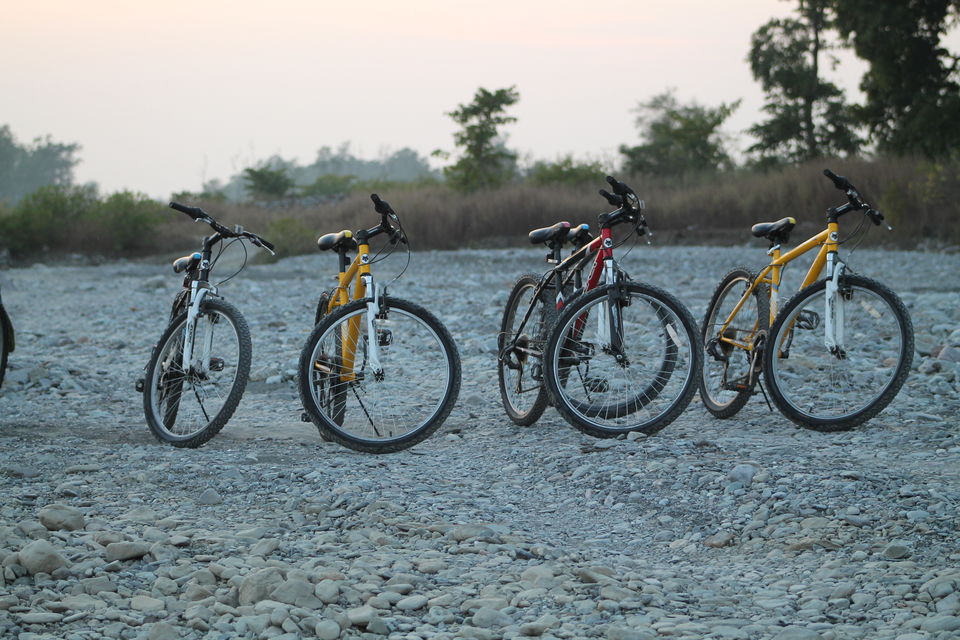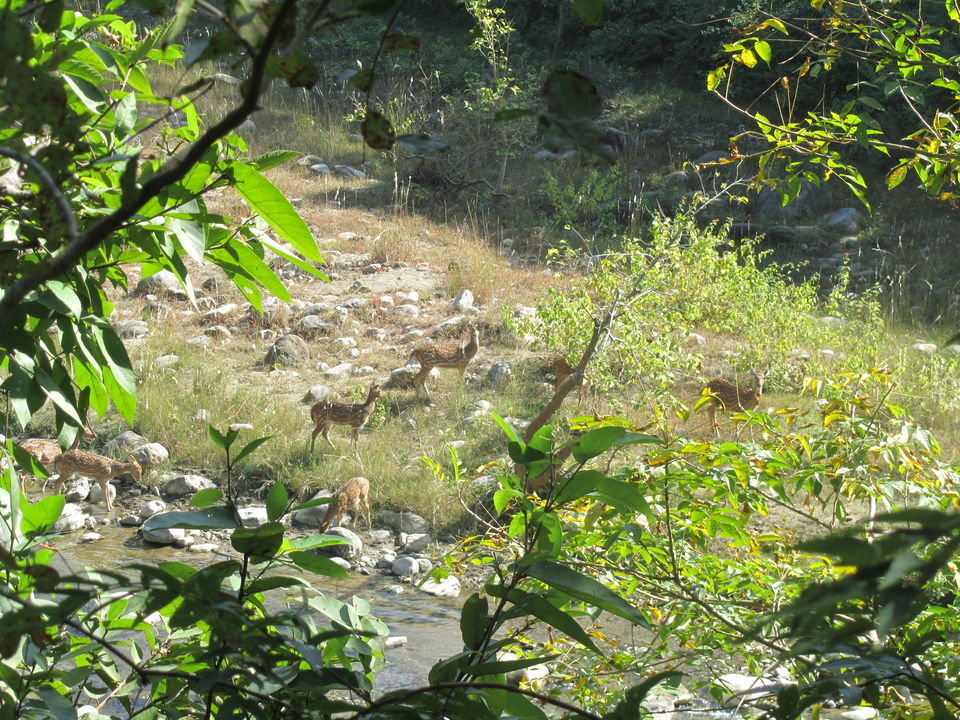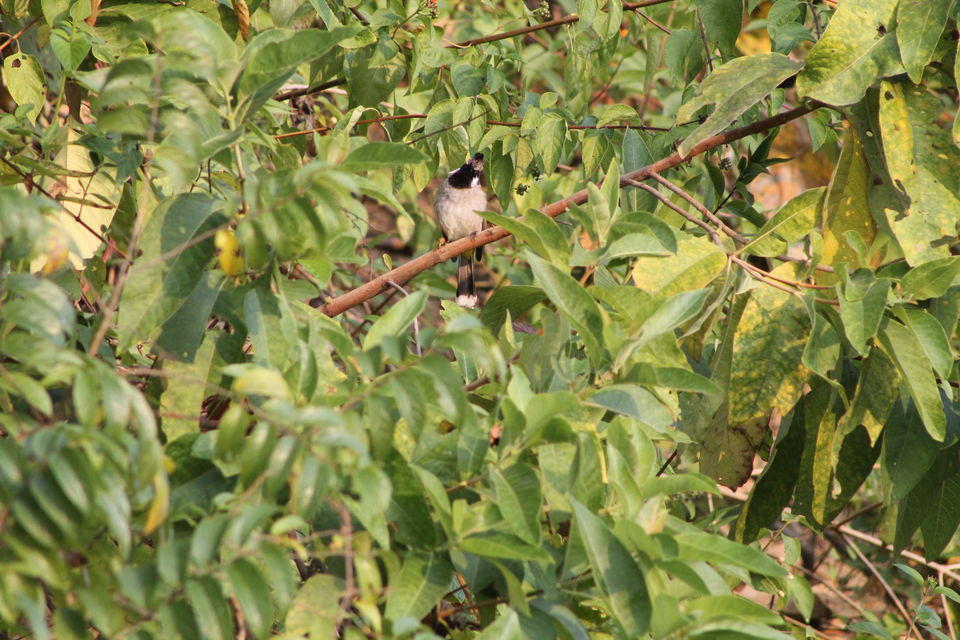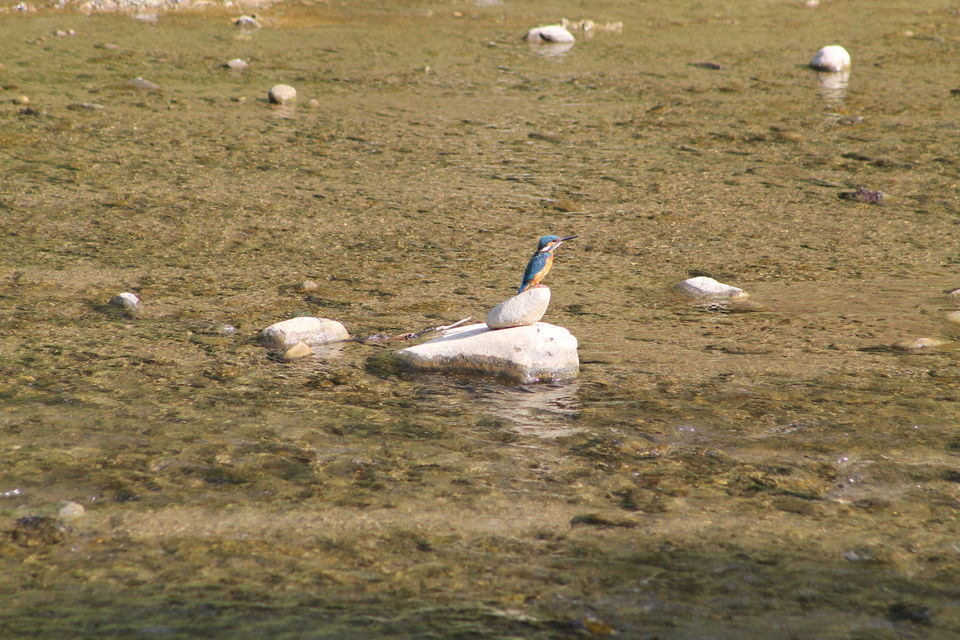 At night the Camp has arranged for a bonfire, where we enjoyed Tiger stories by the Camp members and we sing, dance etc. etc ;)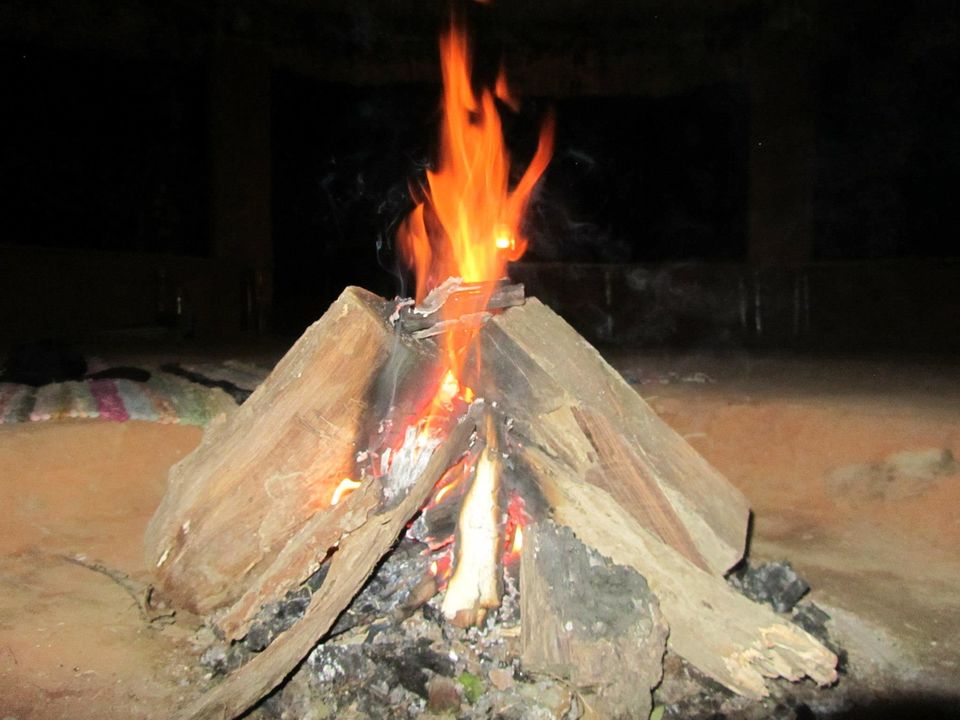 Around 06:00 Am in the morning next day the Camp has arranged a Jungle Safari for us and we jumped in. The experience was amazing as going inside the jungle where we can see more wild animals. Yes, we witnessed many animals; some was very close encounters as well.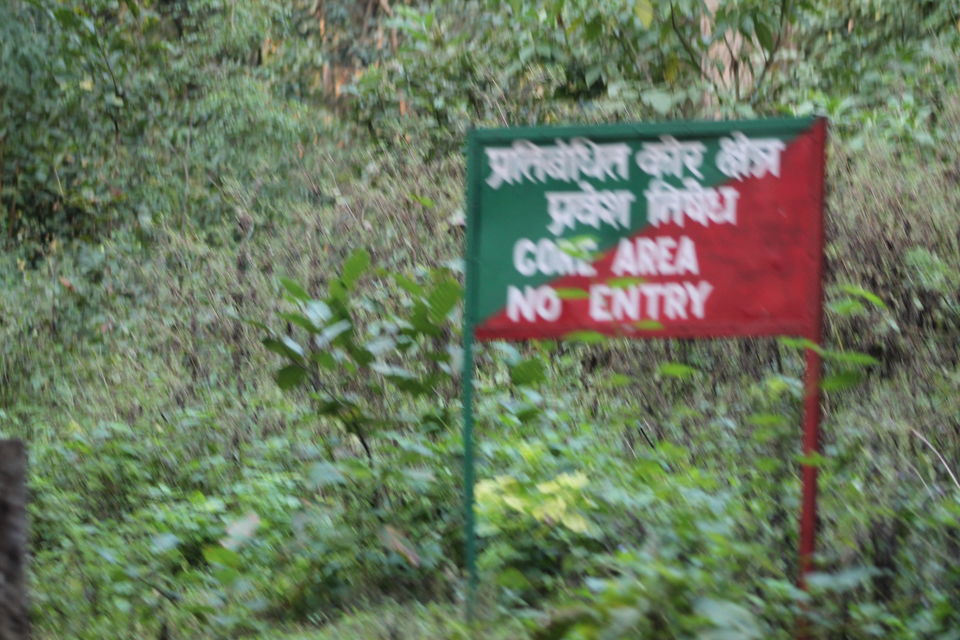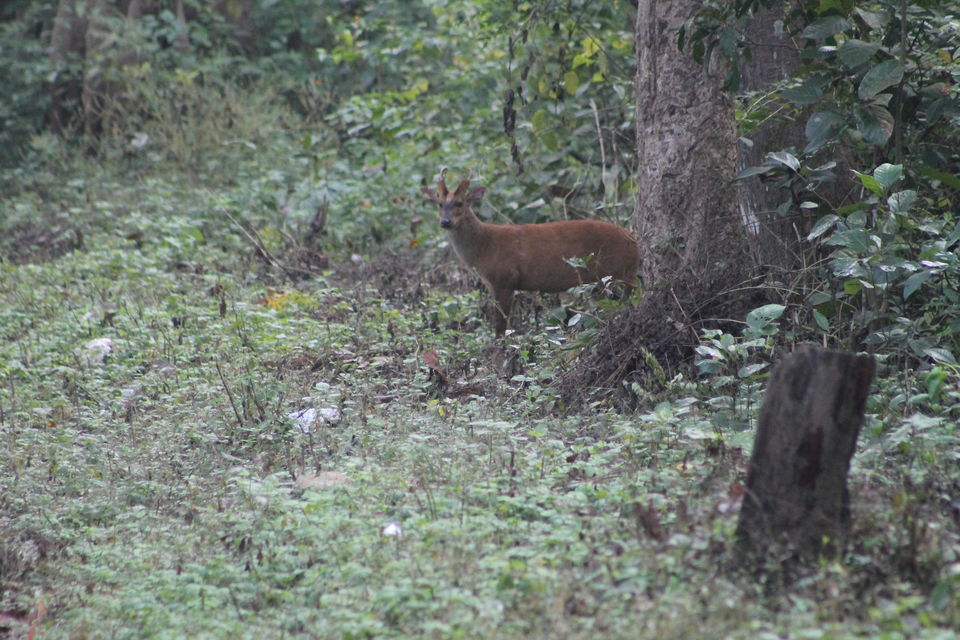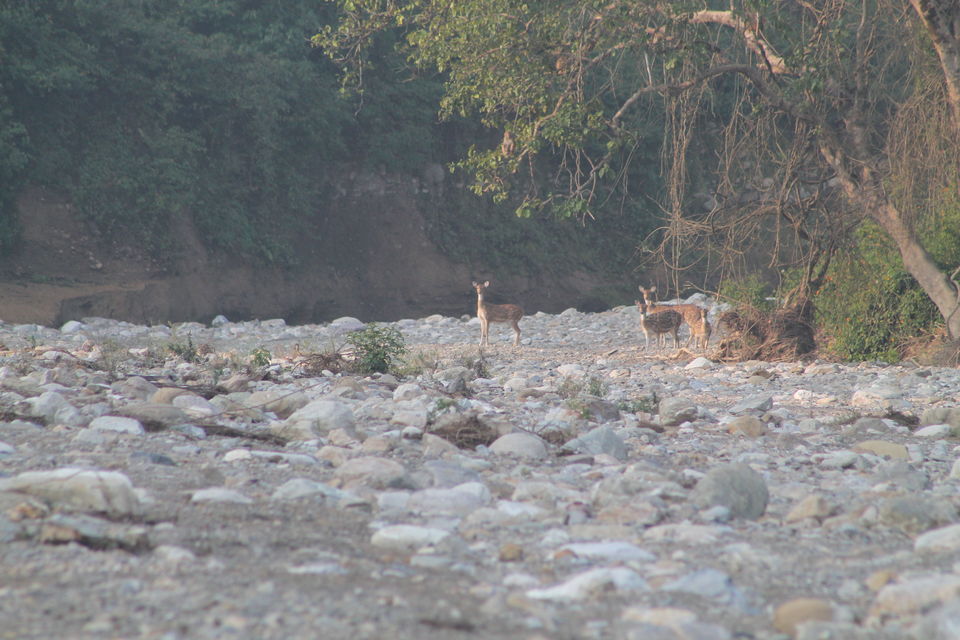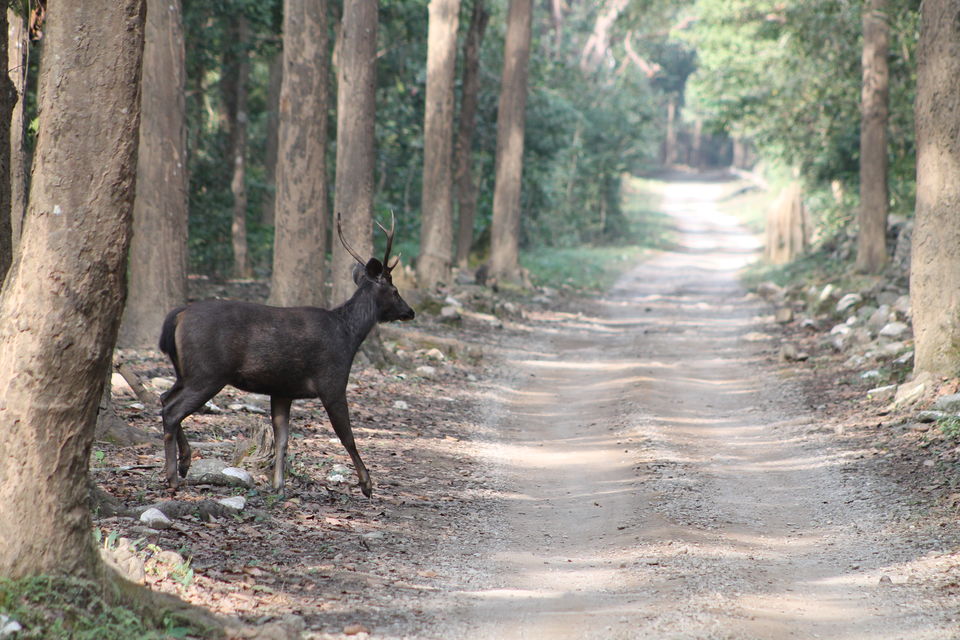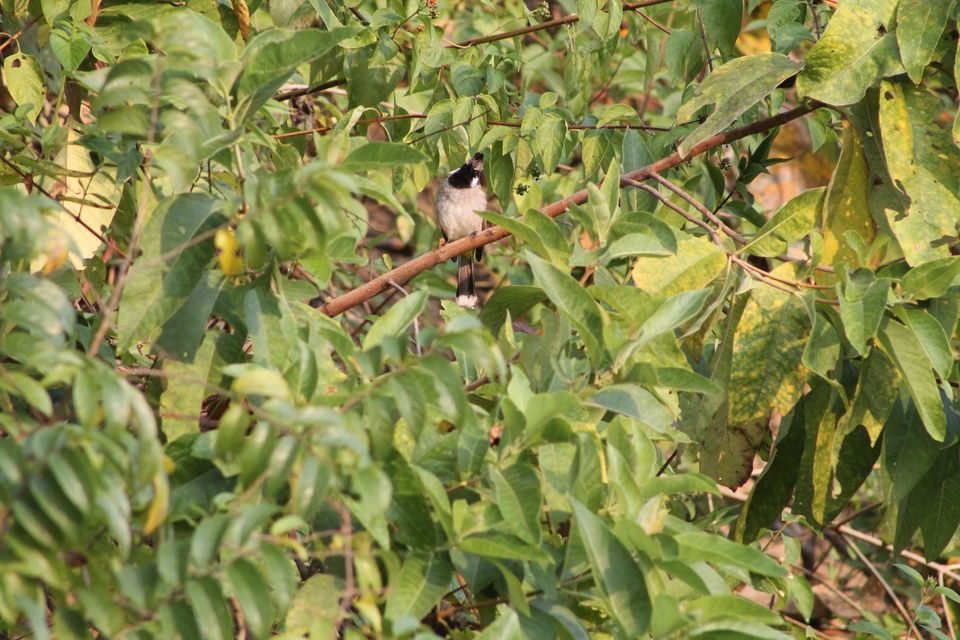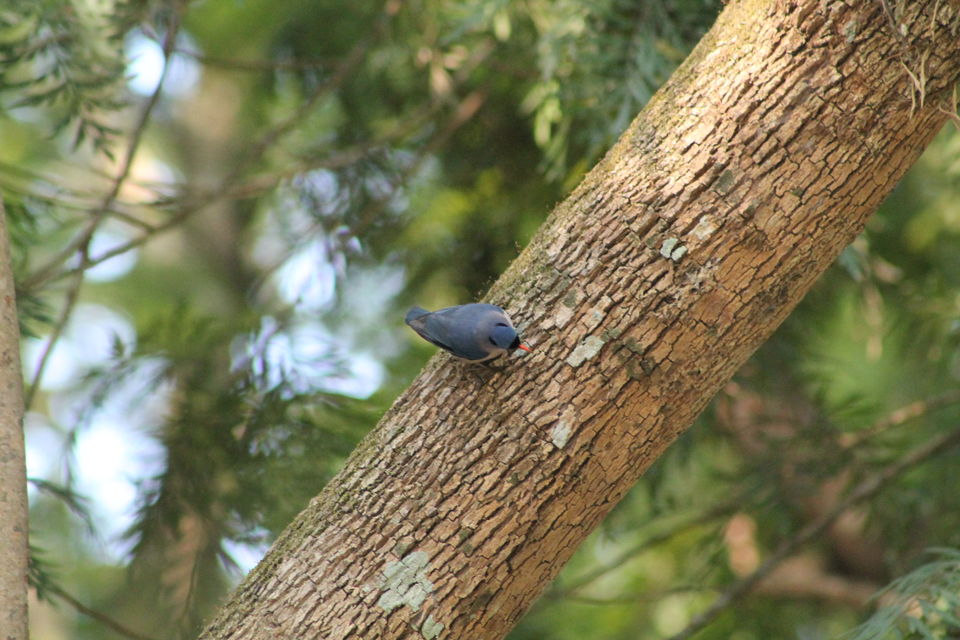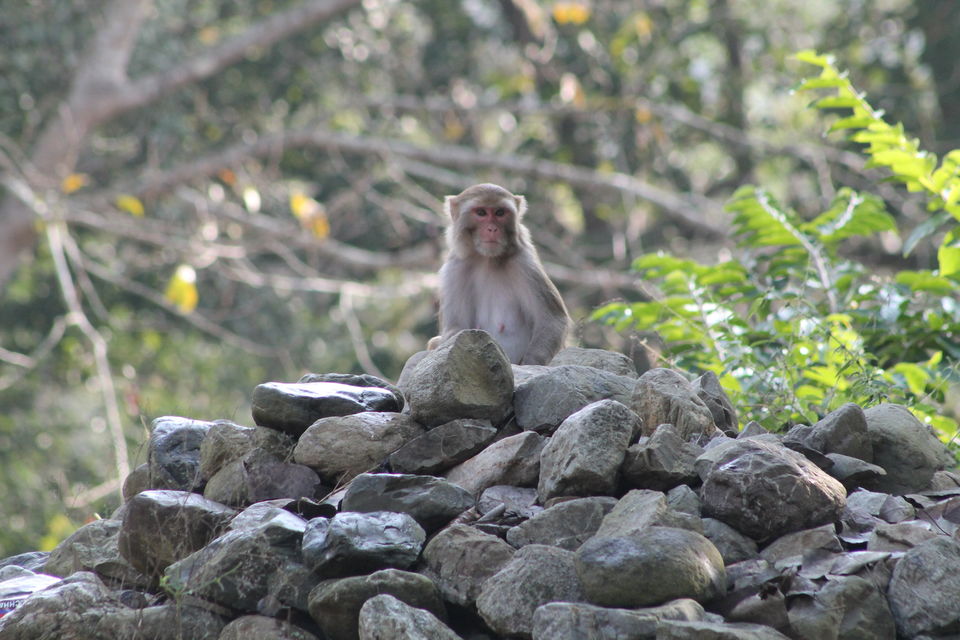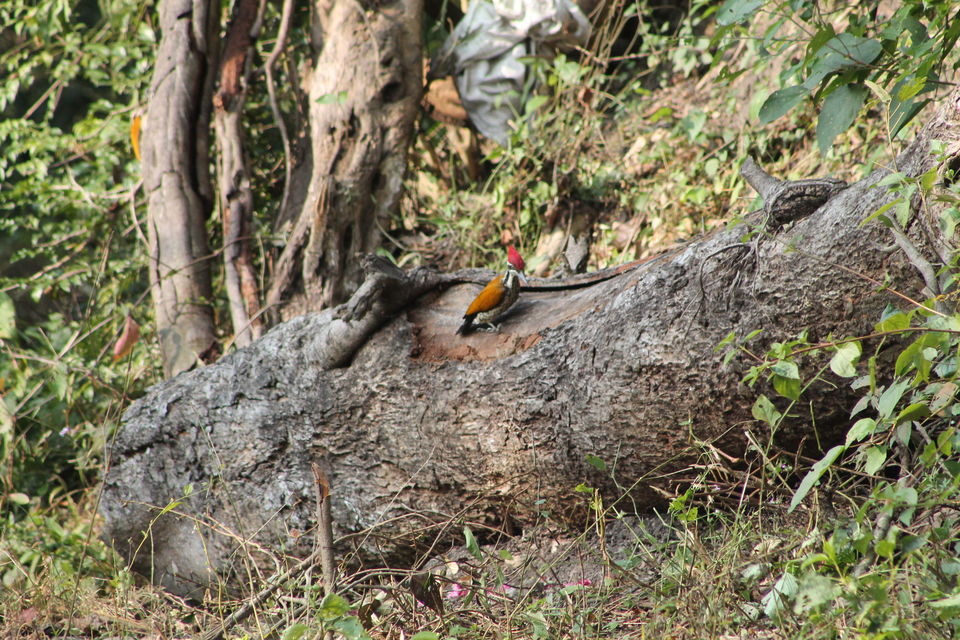 We also found one very ancient temple (SitaVani), clicked some pics and we returned back to the Camp.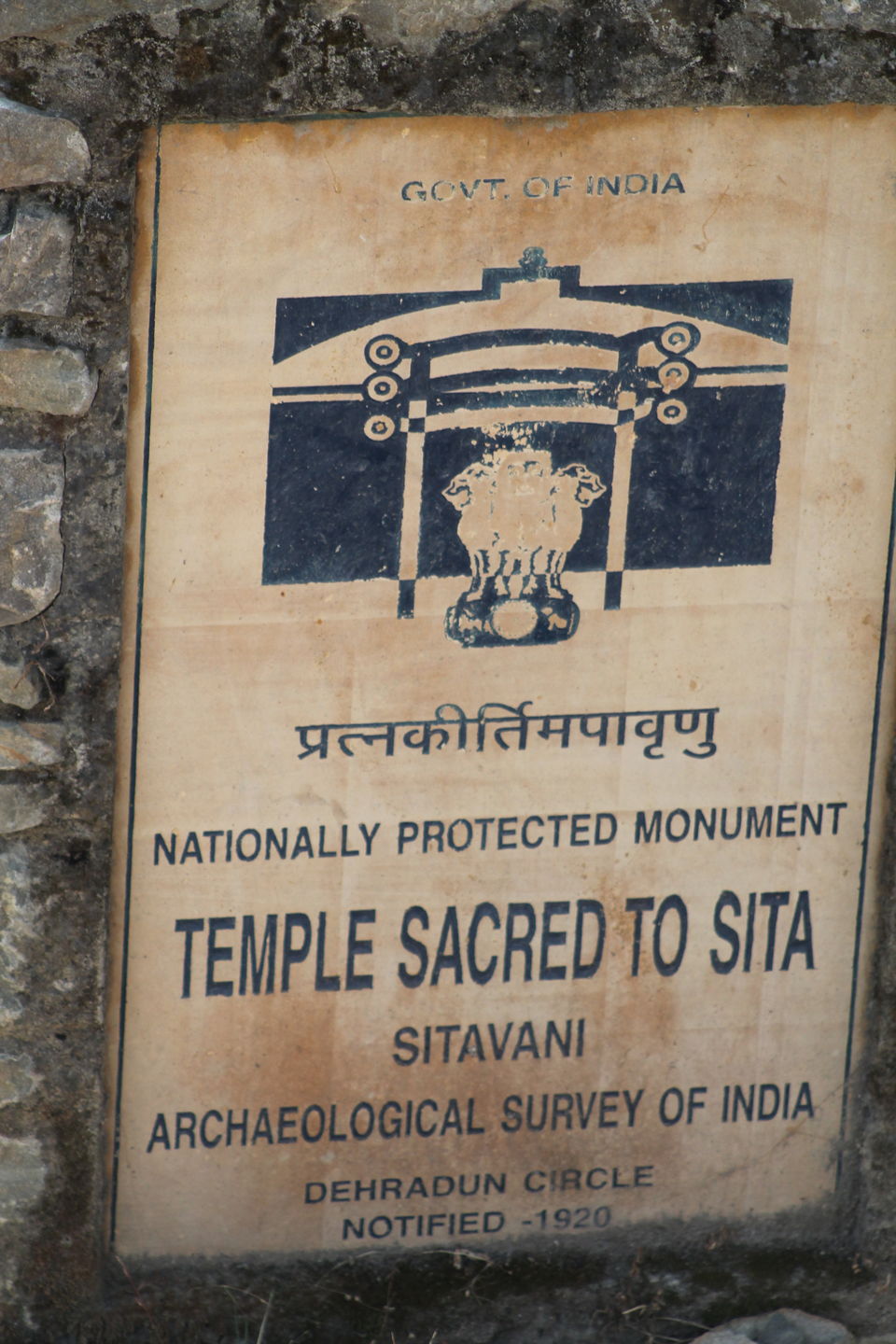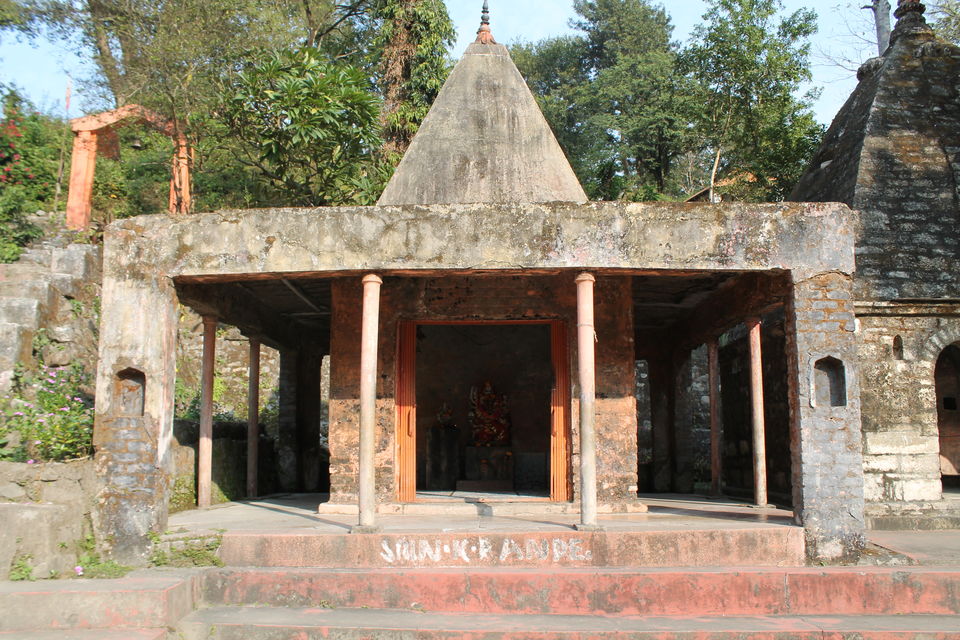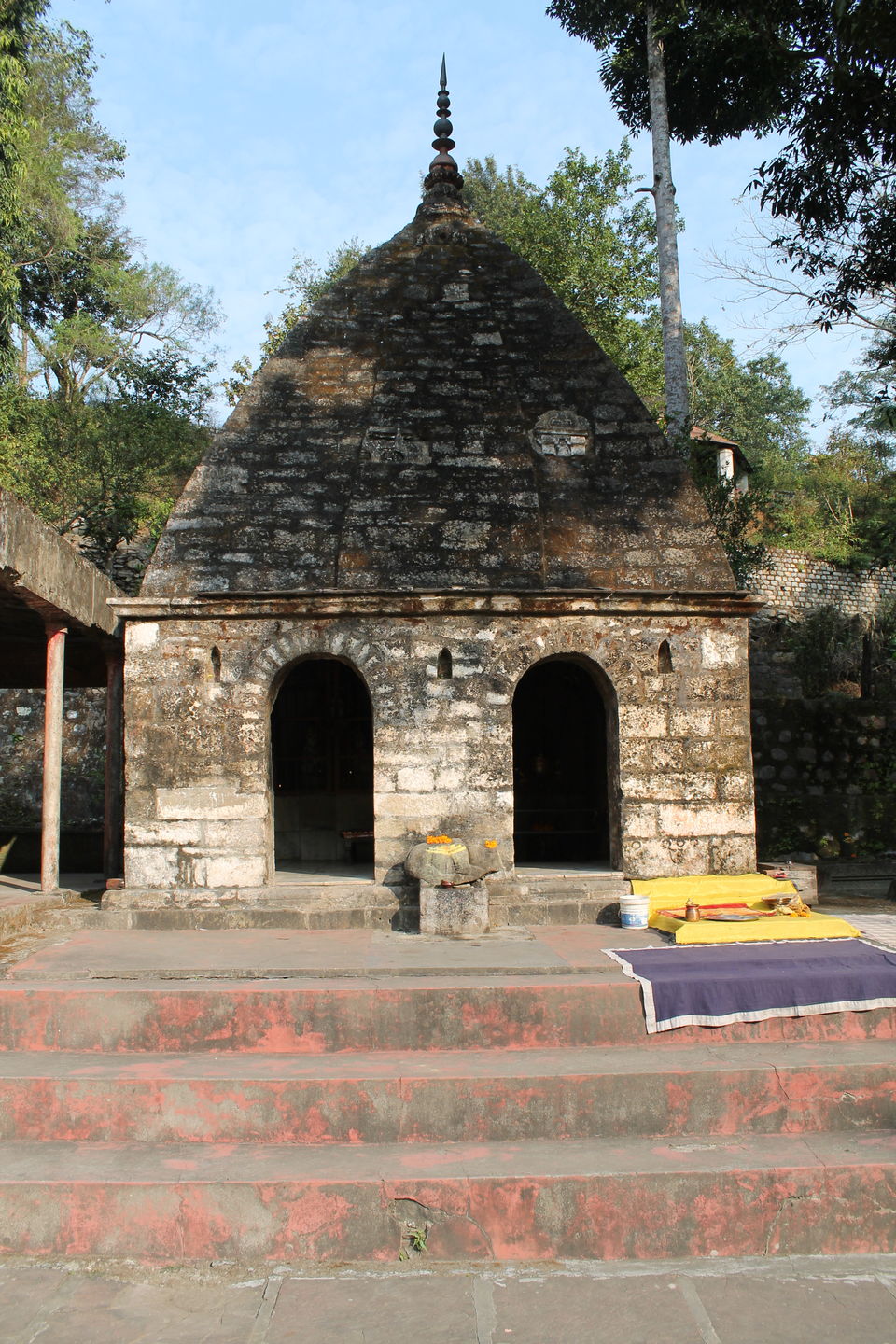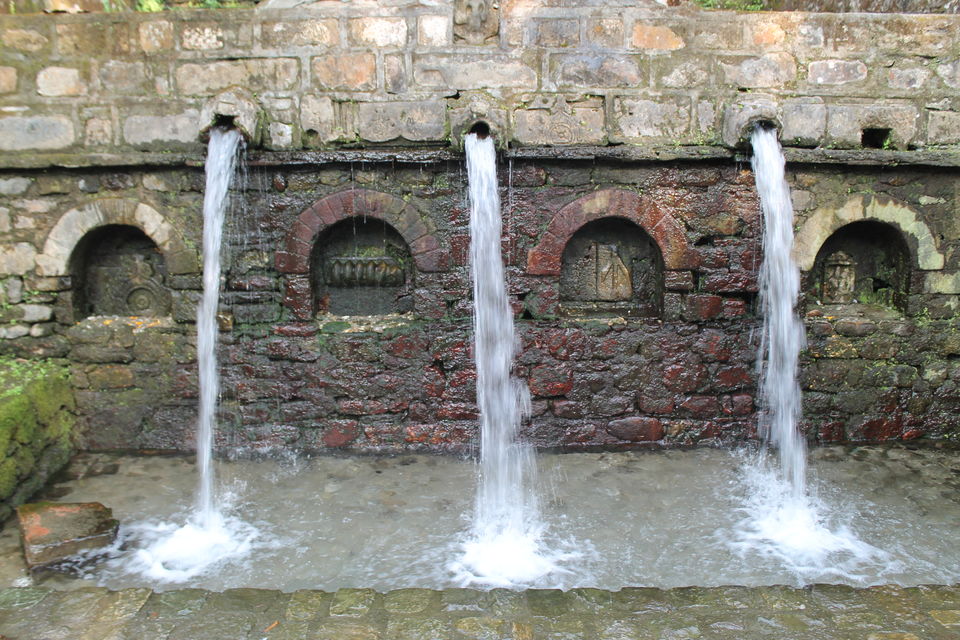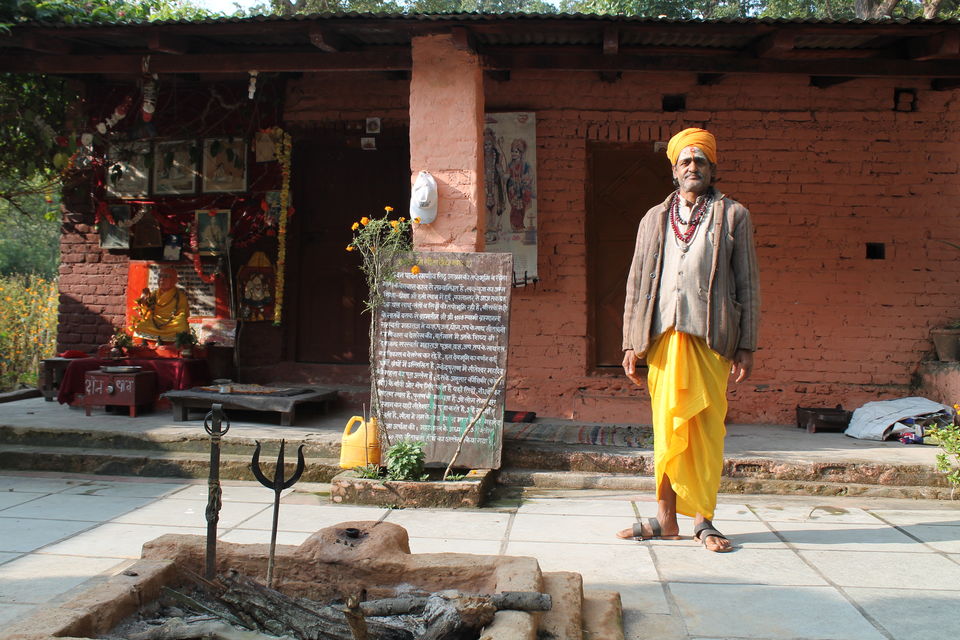 Now, we badly wanted to take bath in the river passing near by the camp, so we rush towards the river without any guide. Because we thought we are just going to take bath and would return soon.
We trek bit towards the jungle so that we can get plenty of water to take bath.
We really had fun there. One moment once we were taking group photo's (Camera on self timer, multiple shots mode), I heard a strong voice, and I Looked towards it, and something was coming out of bushes. Another voice from the same area and the voice was of Tiger, at second voice everyone have seen towards the Voice (it was so loud), and finally everyone realize that it was an actual Tiger.
We didn't take much time to run afterwards. Honestly we all are brave, but we were alone, no guide and we didn't know what to do, after all it was A TIGER, pure wild Tiger. So, we ran till camp and tell the Camp guys about the incidence, they said that we were lucky to have the experience, actually yes we were.
So, around 12:00 we left the Camp and returned back to Delhi, this was actually a fun filled weekend. Plan to return soon.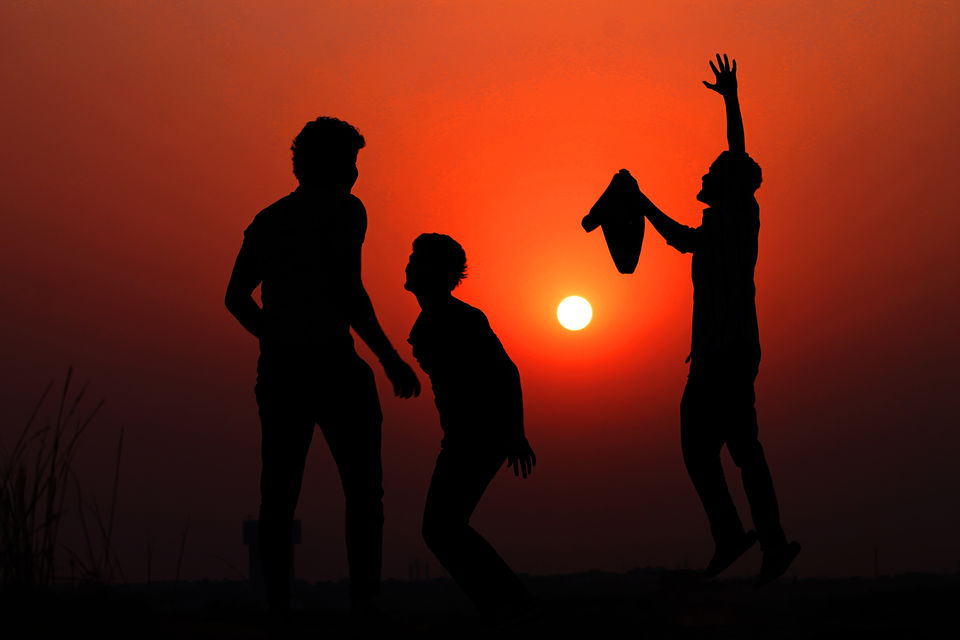 Actually you guys should try visiting Jim Corbett and this time is the best time, if you could actually you should. Rest for any doubts or plan, I can help you, just drop me a message here and I would respond.
All pictures use in this blog has been clicked by me and I reserve all the rights, to display them. If you like the clicks, do drop a courtesy visit to my page (www.facebook.com/shayaan.photograhy ).