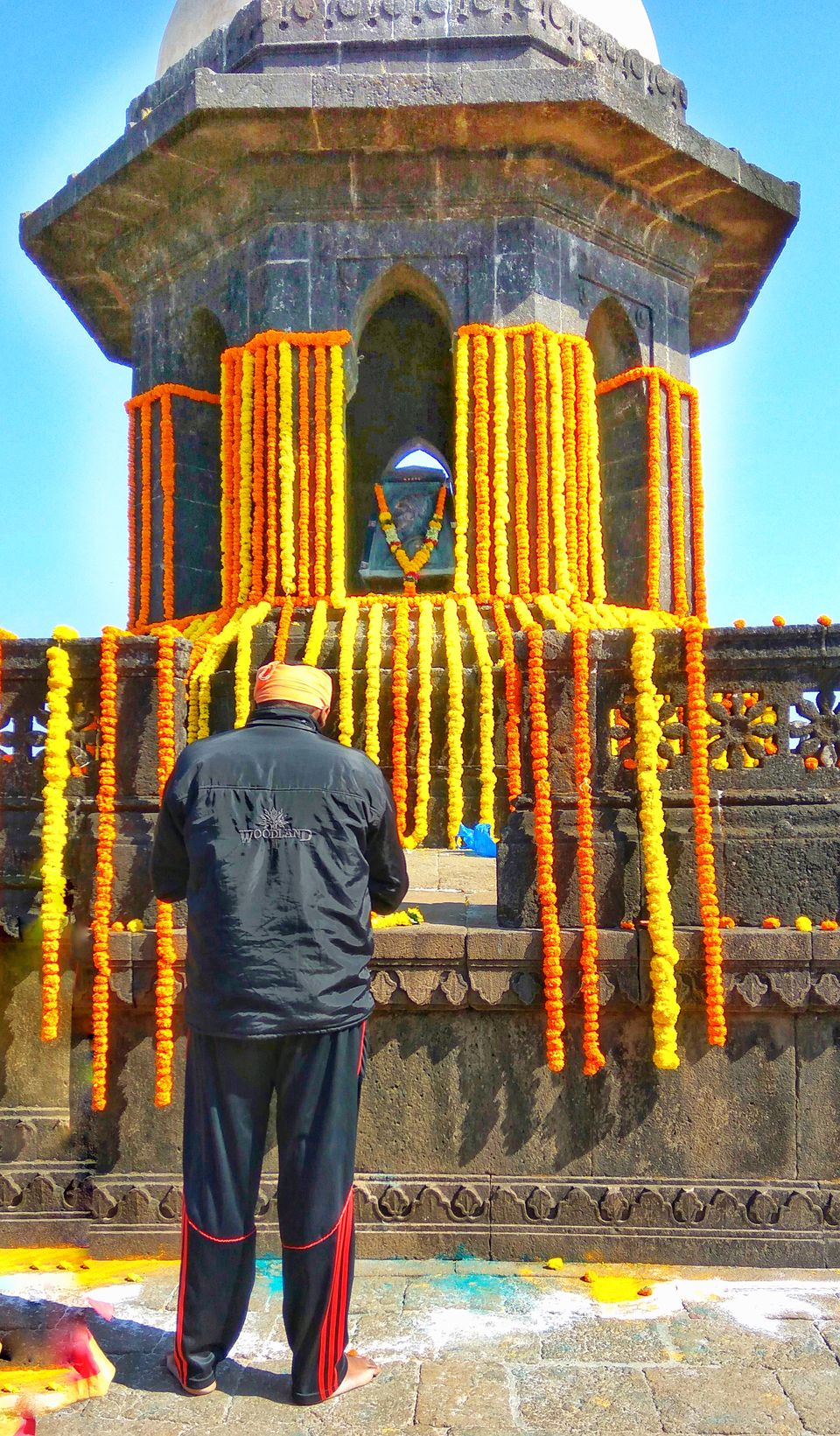 I never had a special month in the year other than October which is the month of my birth.
From past few years, June has become my favorite month in the year. I mark the sixth day of June in my phone's calendar (Gregorian) and try every trick to get a leave on this particular date.
As per Hindu calendar, it falls in the month of June, however the day keeps changing.
The committee responsible for organizing this celebration, first celebrates on a common date as per Gregorian calendar. And that is 06 of June. The second one is celebrated in the second or third week of June, as per the Hindu calendar. However, the one celebrated on 06th June draws a huge crowd. Also the celebration is on a grand scale.
If you truly are a follower of Shivaji Maharaj, no matter which state you belong to, which religion you belong to, which race / case/creed you belong to, which country you belong to, this ceremony you should not miss.
Shivaji Maharaj and his legacy of Hindavi Swaraj still binds us.
Chhtrapati Shivaji Maharaj never discriminated based on religion, caste, language etc etc. So every true believer of freedom, liberty, self governance, should at least visit during this celebration once during their lifetime.
First, I'd like to give some gist and information related to this festival.
The Coronation Ceremony of Shivaji Maharaj took place some 345 years ago on top of his kingdom's capital fort - Raigad.
I prefer calling it as "Durgdeeshwar Raigad" - The fort of forts !!!
It is from here, he governed his kingdom. It is here that his Secretariat, his Generals, his Advisors, Bureaucracy administered the length of breadth of his kingdom. Swaraj as he named - The concept of Self Governance.
Therefore, the ceremony is organized on top of "Raigad" on 06th June. The second one is carried out few week later in the same month.
It is no less than a pilgrimage for me and many like me.
I've met people who are on fast and but take the difficult way to reach the fort - ie treking
I've met some amazing intellectuals during this day. Even got a change to catch a glimpse of the royal family.
The jubilation on the top of the fort is nothing less than any Indian festival. We all go there to celebrate our king and his legacy.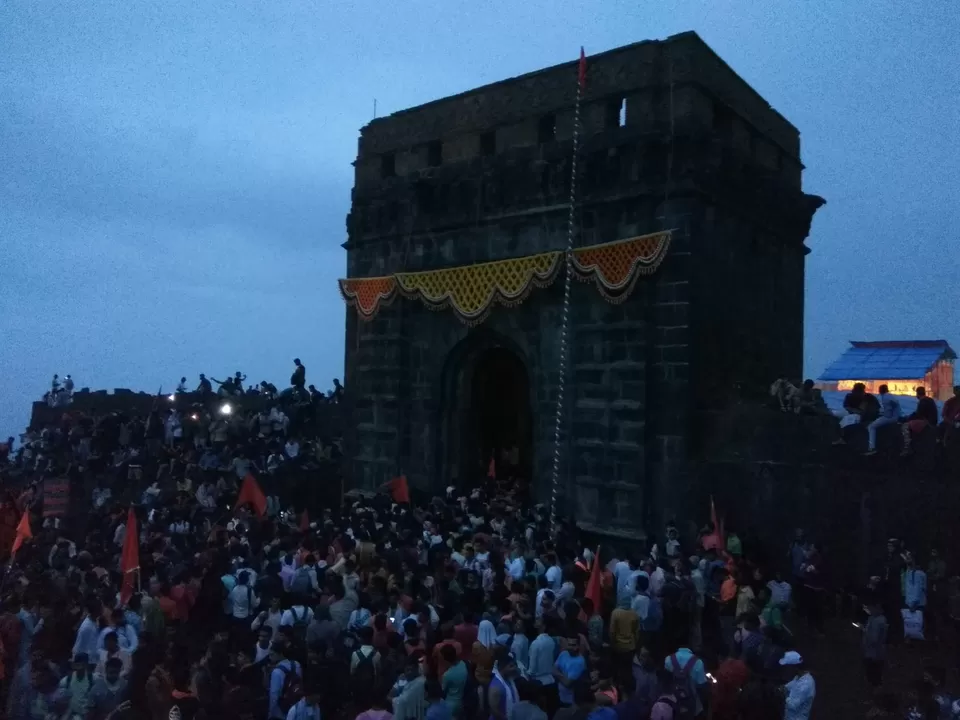 Most of them reach the top a day or two prior and work as volunteers.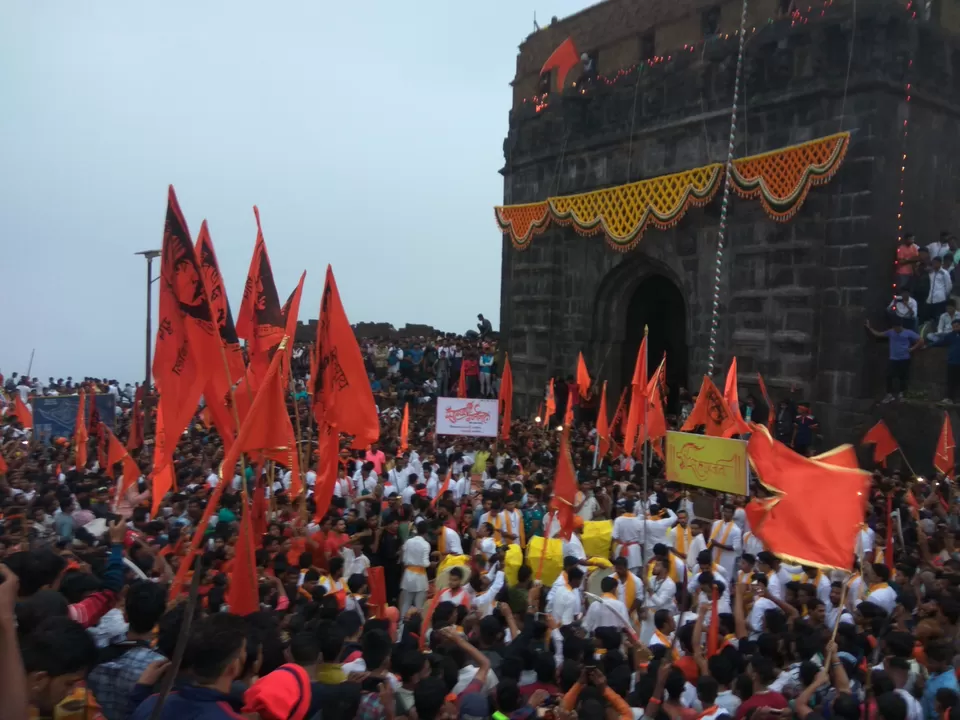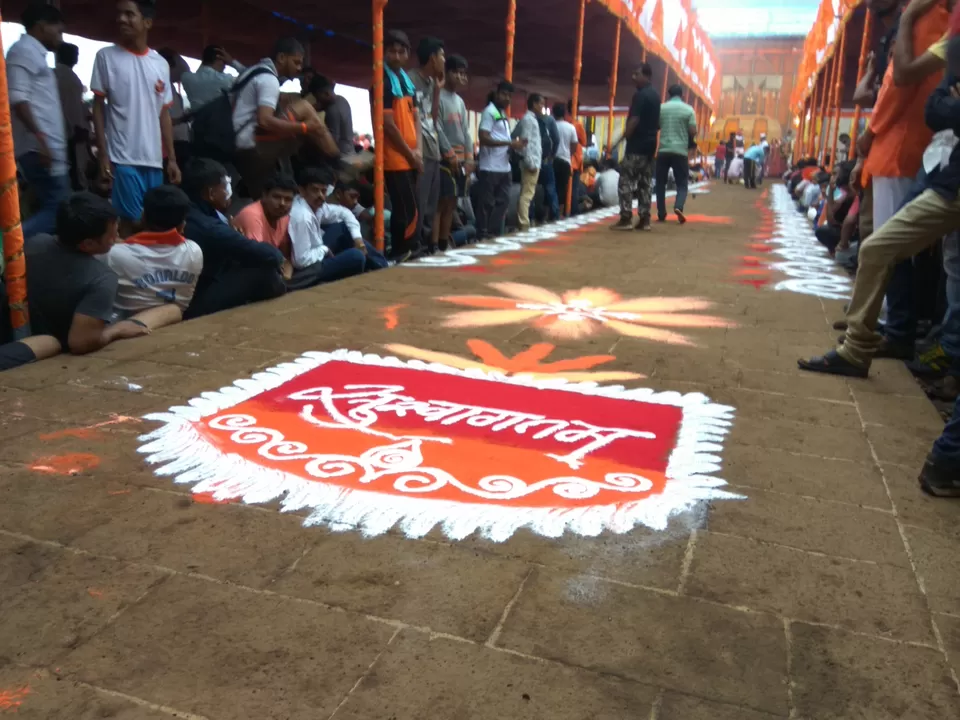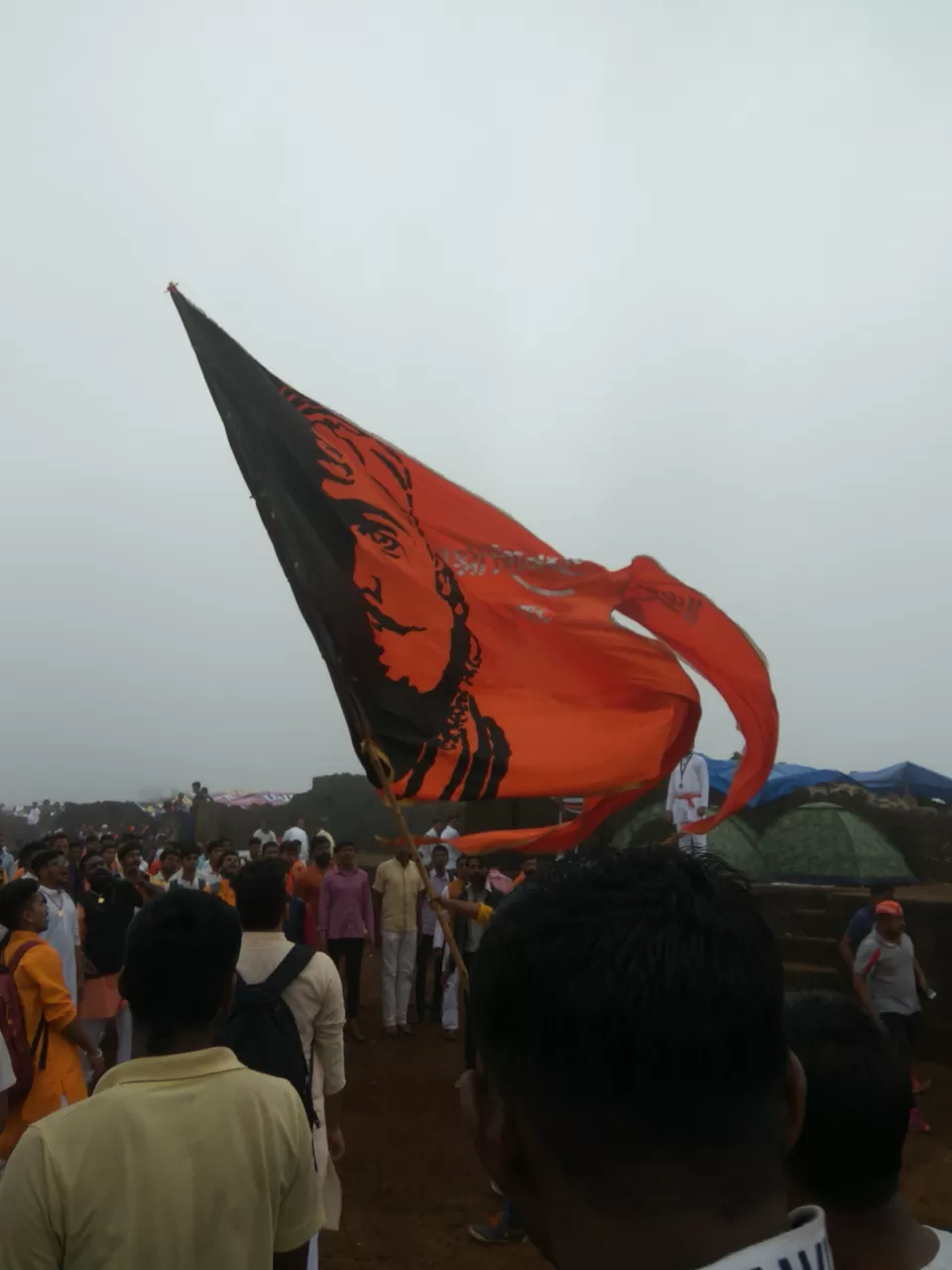 People from across the state of Maharashtra, Karnataka, Gujarat pay a visit on this fort.
It is on this day, you can witness the Maratha war tactics and strategy. The Maratha martial art (Mardani Khel) is still practiced in the state of Maharashtra. They perform the "Mardani Khel" on this day. It is astounding to see how kids and women perform with Swords & Dandpatta (special weapon in the maratha armoury)
A procession is also carried out from the Jagadishwar temple to the throne.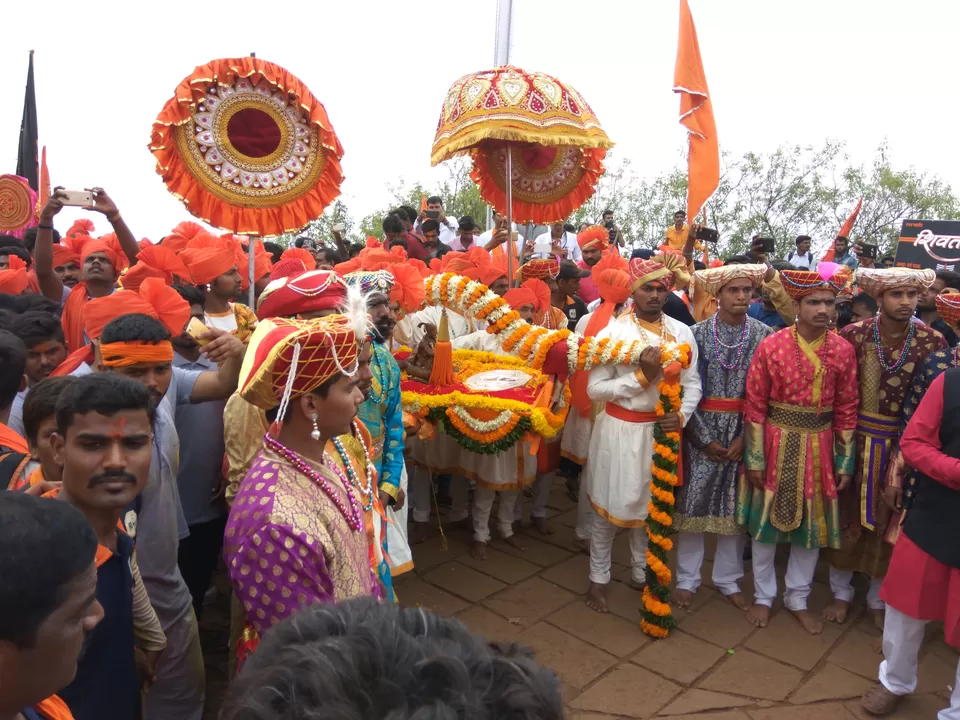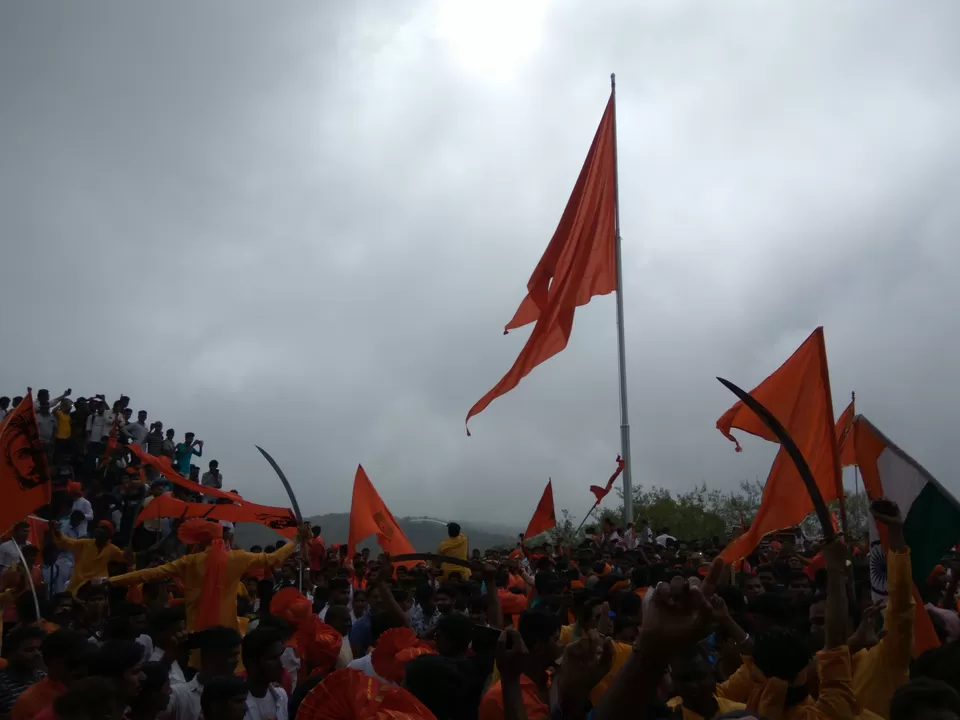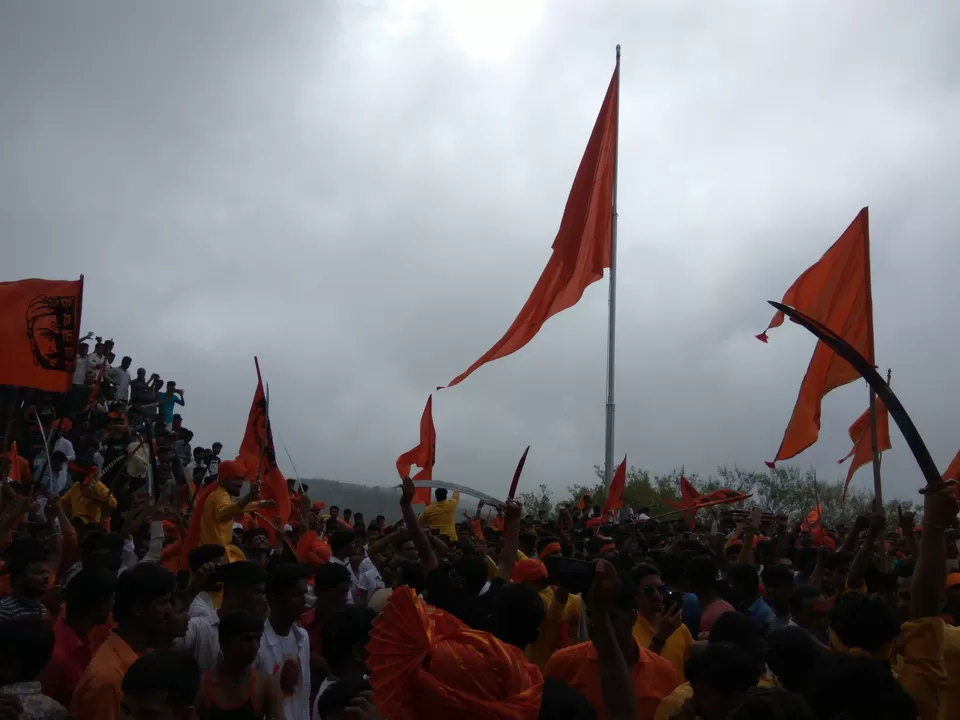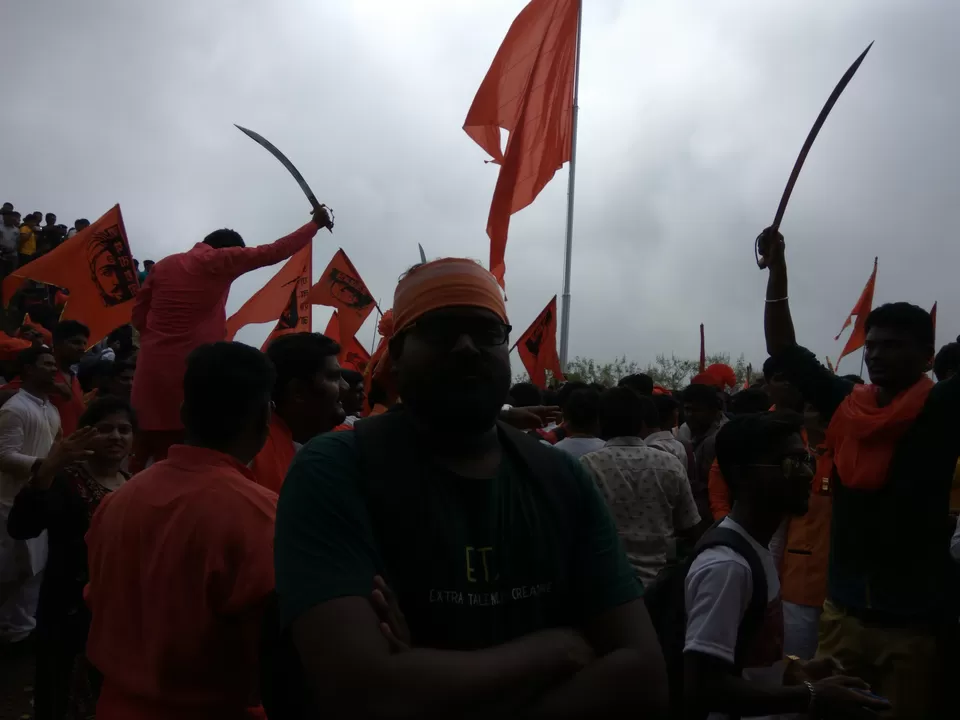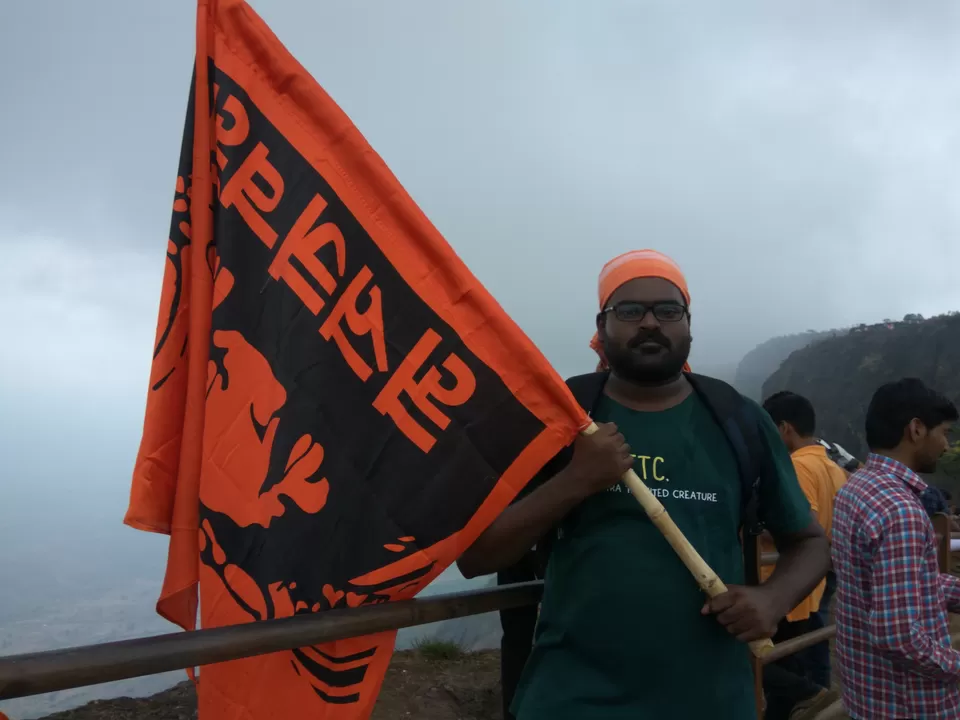 The vibe of this fort is different. It is healing, it is the sense and feeling of blood boiling nationalism that I feel every time I come here.
It is great to see so many people coming to celebrate the king. However, last year, I felt that there needs to be some restriction put on this day. Every year the crowd is growing and they are in millions. Last year some lakh people climbed the fort.
I have no objection about the crowd part. We Indians are genetically engineered to tackle chaos and crowd. However, I believe that places have a carrying capacity. The fort is built on a top of a Sahyadri mountain range. This mountain plateau can hold a certain number of pilgrims. If we try to exploit this capacity, this will lead to our loss. Nothing will happen to the mountain but it is our lives which will be on the line.
Huge gathering has caused cleanliness issues on the fort. Garbage collected is way beyond its capacity. Which is in turn is destroying the beauty of the fort.
Looking at the situation, last year. I am sure the committee along with the royal family are going to take measure towards crowd management.
However, I think, it is we who can make a huge amount of change by our action. I have decided that I will not visit the fort on this day. I have already been a part of it several times and seen a lot. I have a whole year to pay a visit to "Raigad" anytime.
So I urge people who are reading this and those who have already been to the fort. Please avoid traveling on the 06th.
If it is your first time, please avoid carrying plastic items. Reach the fort at night and leave early. Or you may spend the night and start the descend the next day. If you stuck on the way while descending, please maintain discipline and obey the officials.
Lets maintain the sanctity of this place.
Thank you for reading.
Jai Hind. Jai Maharashtra.
Jai Shivrai.