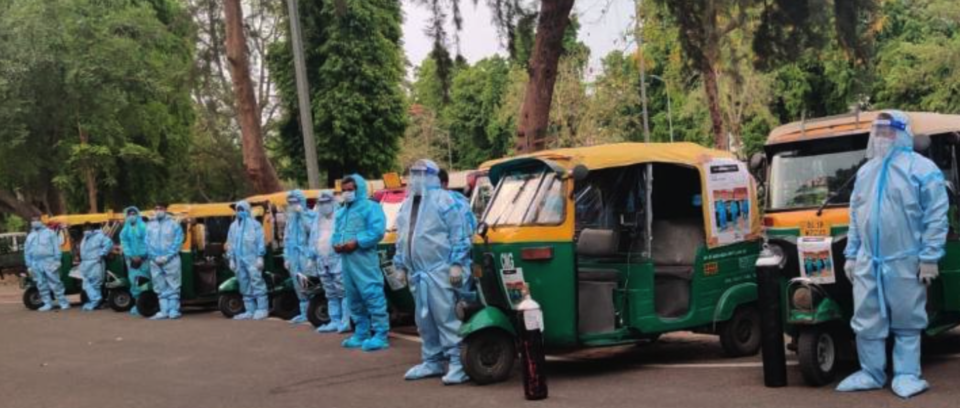 As Delhi chokes with the second wave of COVID-19, the government has come up with an innovative way to tackle the oxygen problem currently prevalent in the city.
According to reports, Sanjay Singh (AAP MLA) and his partner Anita Singh have launched Auto Ambulances in the city. These ambulances are fitted with oxygen support and can be availed by reaching out to the following numbers – 9818430043/011-41236614.
Alternatively, the Delhi Corona app, which gives information on beds and ventilators at hospitals in the city, has also started showing oxygen availability status on the app.
As on 5 May 2021 Delhi has reported 20,960 new Covid-19 cases, 19,209 discharges and 311 deaths. India has 3.82 lakh cases of the novel coronavirus in the 24 hours out of which Maharashtra recorded 51,880 cases, while Karnataka reported 44,631.
Tripoto recommends you to avoid all non-essential travel right now. #StayHomeStaySafe
Want to stay updated on everything related to travel? Follow us on Facebook, Instagram, Twitter, and YouTube
Ready to travel for free post pandemic? Earn credits and redeem them on Tripoto's weekend getaways, hotel stays and vacation packages after the pandemic is over!