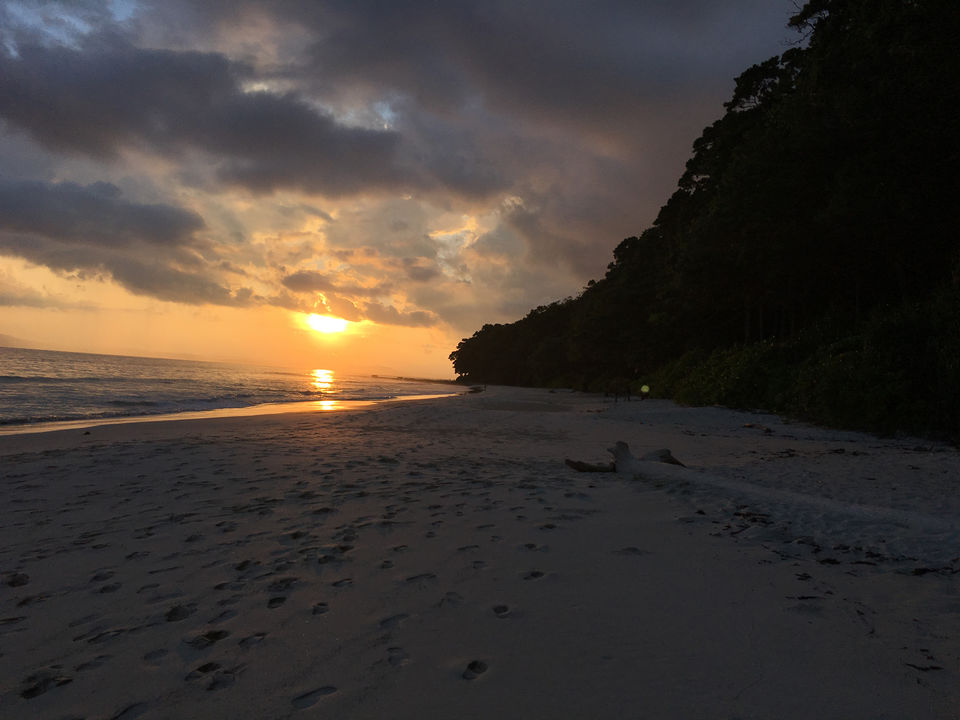 Andaman and Nicobar island is a paradise for all, it has beautiful beaches and breathtaking forests and best water sports in India which can be experienced only in Andaman Islands .
Andaman faraway from India is just like others cities in India it has all the goods, facilities just like a star hotel but are priced higher including food . Andaman is a place where you can travel by yourself without any guide, But make sure that you download the maps before landing in Andaman there is no proper internet connectivity.
Andaman is well connected by planes, There are daily direct flights from Chennai, Bengaluru, Kolkata, Mumbai. and connecting flights from different locations. There are few passengers ships from Chennai and Kolkata which are available only for a particular season. Andaman main airport is in Port Blair which is very small but little rush during season.
STARTING MY TRIP
Reached PortBlair airport in the evening, and checked into hotel, I had planned to visit light and sound show in cellular jail, I went in search of self drive bikes, there are many self drive bikes available in Andaman it was not that difficult to find a bike. But the difficult part for me that night was to get a ticket for light and sound show, It was very crowded and there are only two shows per day so I decided to ask one of the tour guide who was getting ticket for their group, luckily he agreed and I offered 50 Rs extra for that ticket. and there was a big queue where I waited for half n hour. The show was okay not bad but the show was more informative, felt patriotic!!, After that I had my dinner and went t0 sleep.
"In Andaman sunset happens very early around 5:00 and city will stop working by 8" .
DAY-2
Started my day early around 5am took a long walk to harbour where I saw many tourist boarding ships I went to jetty and enquired that one ship was going to Havelock island and another ship was going to Neil island, the ship timing was 6am from Phoenix bay and cost for one ticket for localite was Rs 50, where as for tourist it was Rs650!!.
Todays plan was to visit coral island/North bay island and Ross Island which are very near to Port Blair, After freshing up I had my breakfast and left to Rajiv Gandhi sports complex near cellular jail from where we get boats. They will be in terms of package for 1000 Rs they will take us to Northbay island and Ross Island and give us time to explore those island completely. first we went to north bay island, north bay island is pictured backside of 20 rupees note of Indian currency with a light house.
NORTH BAY ISLAND is a small island very famous for corals and different kind of fishes, It has become a Popular tourist place because of Water sports, there are different kind of water sports to see underwater life, There is Scuba diving, snorkelling, sea bed walking, glass boat and dolphin ride. I had decided to do scuba diving, the price is all fixed no bargaining or anything, you have locker facilities to keep your bags. first they will give the instruction for 15 mins and they will take you underwater for another 20-25 mins. you can see different type of corals, fishes. You will have good experience if your guide is good. For scuba diving there is no need to know swimming, just need to float properly guide will take us around. I suggest that in North Bay island it is better to do snorkelling which is cheap and better. Prices for water sports scuba diving - Rs 3500, sea bed walking - Rs 3500, snorkelling - 1000.
Ross Island
from North bay island I visited Ross Island in same boat they dropped us and gave few instructions. Ross Island is best island for photography it was home for British people before independence, now few buildings are broken few are still there it Is very beautiful for photography. Island also have many deers, peacock, rabbits we spent 2 hours In Ross Island Explored full Island, Even there Light and Sound show is there, They explain about that Island. Got back to my Hotel had dinner and slept.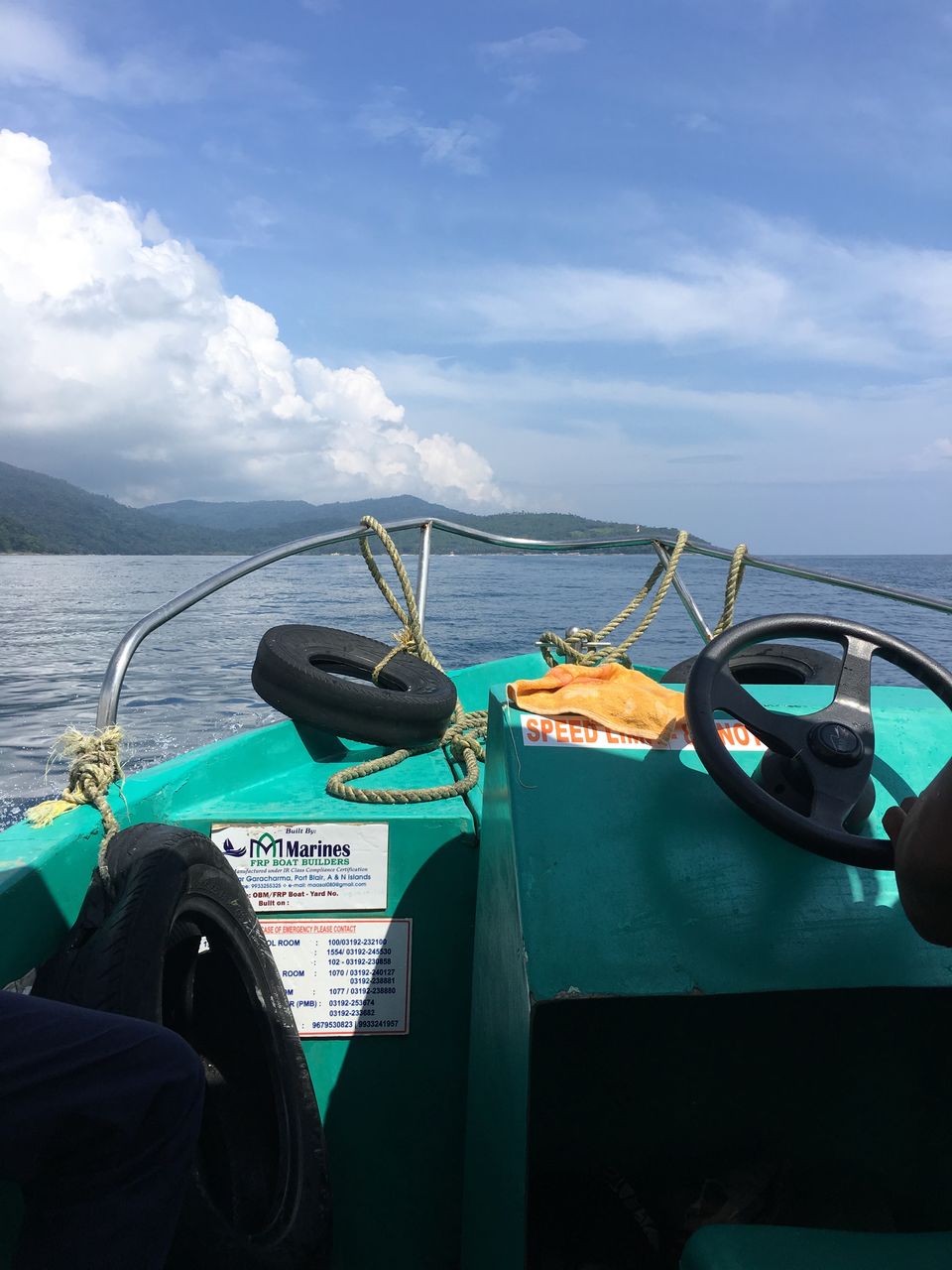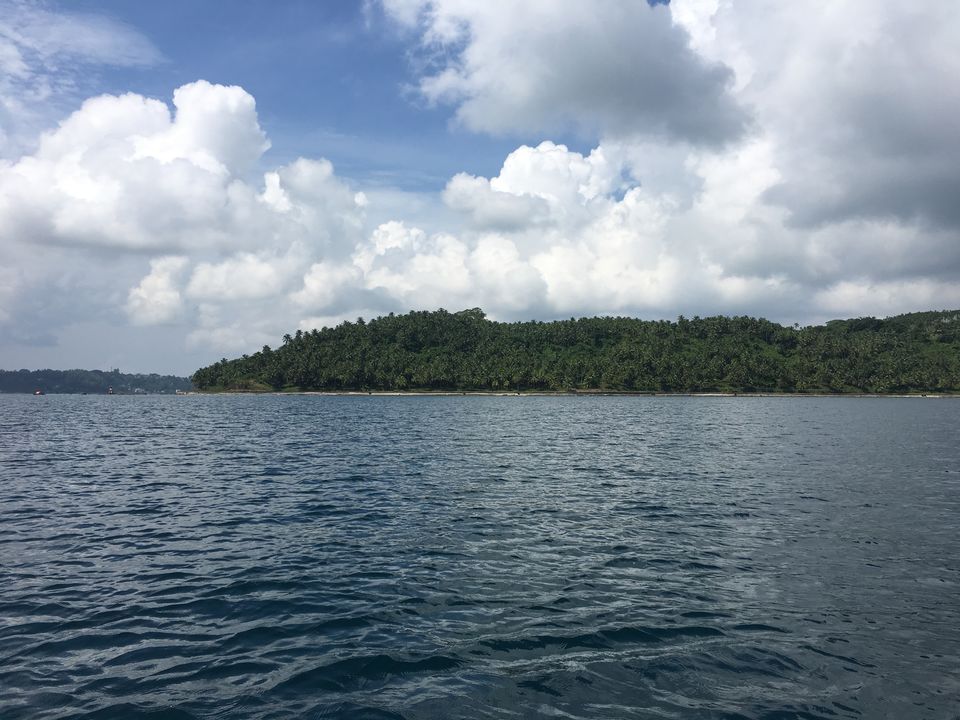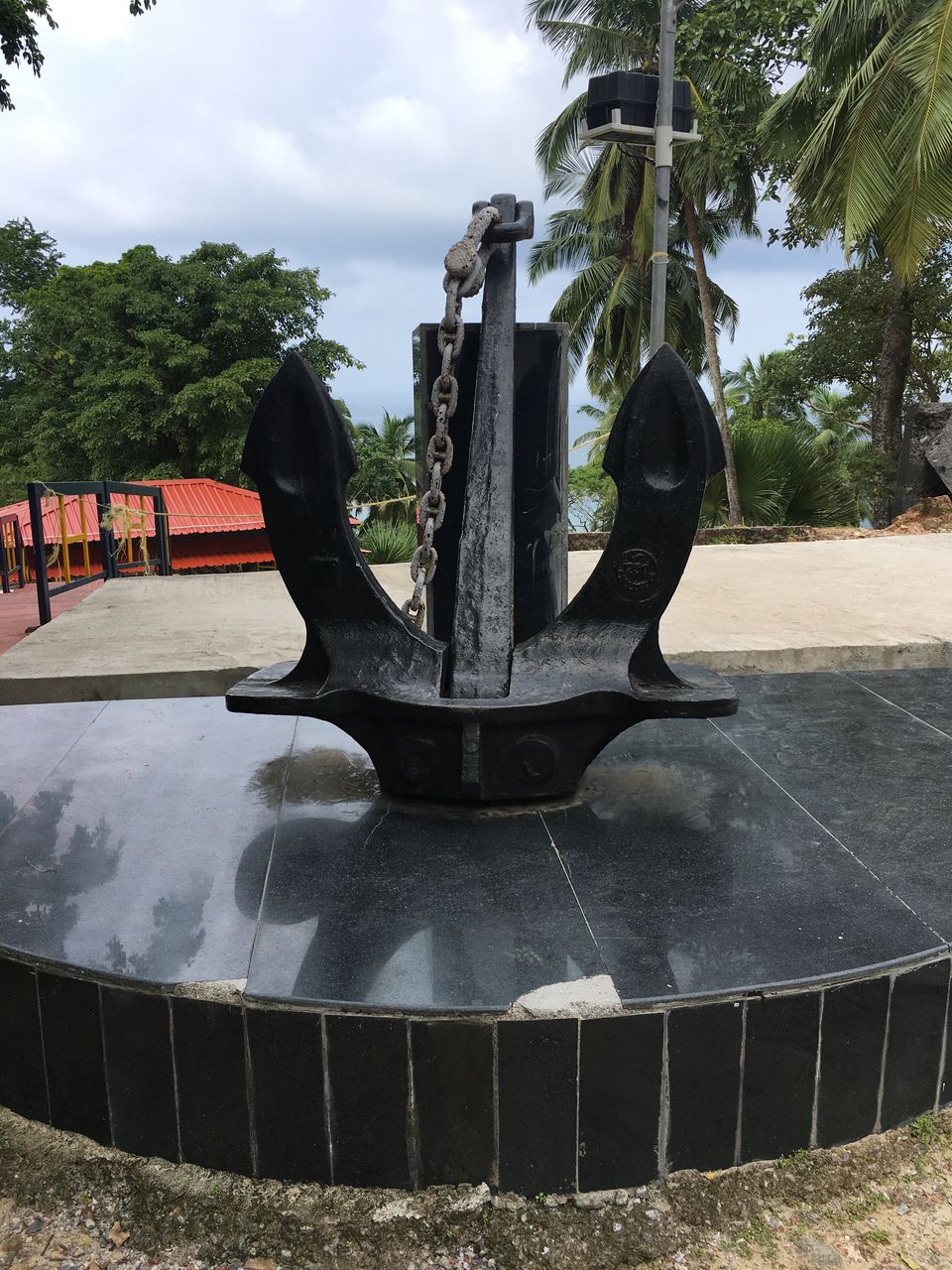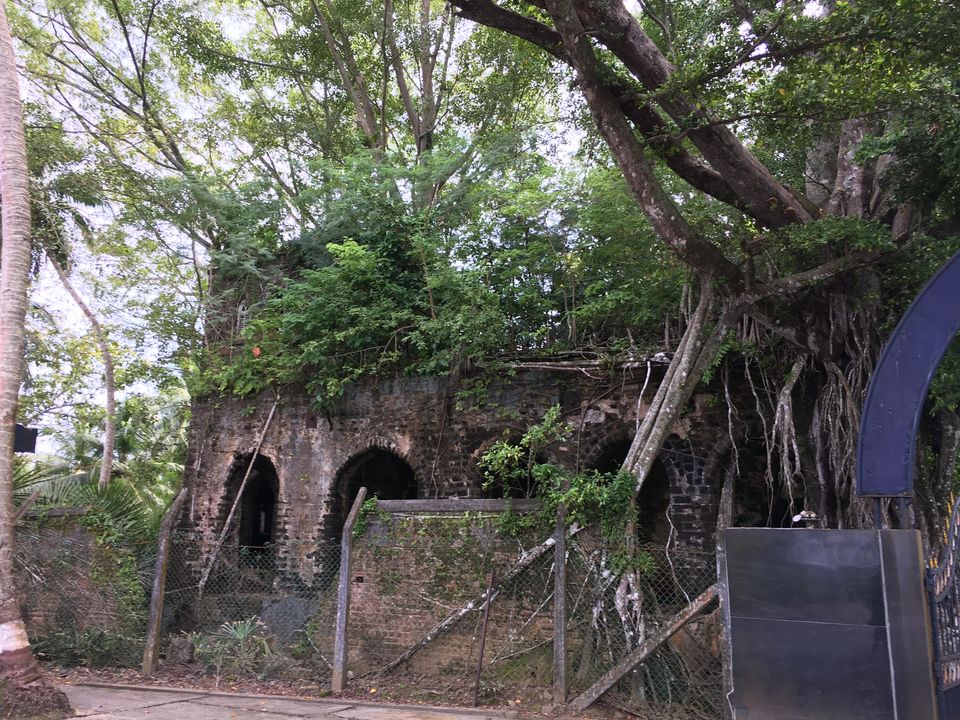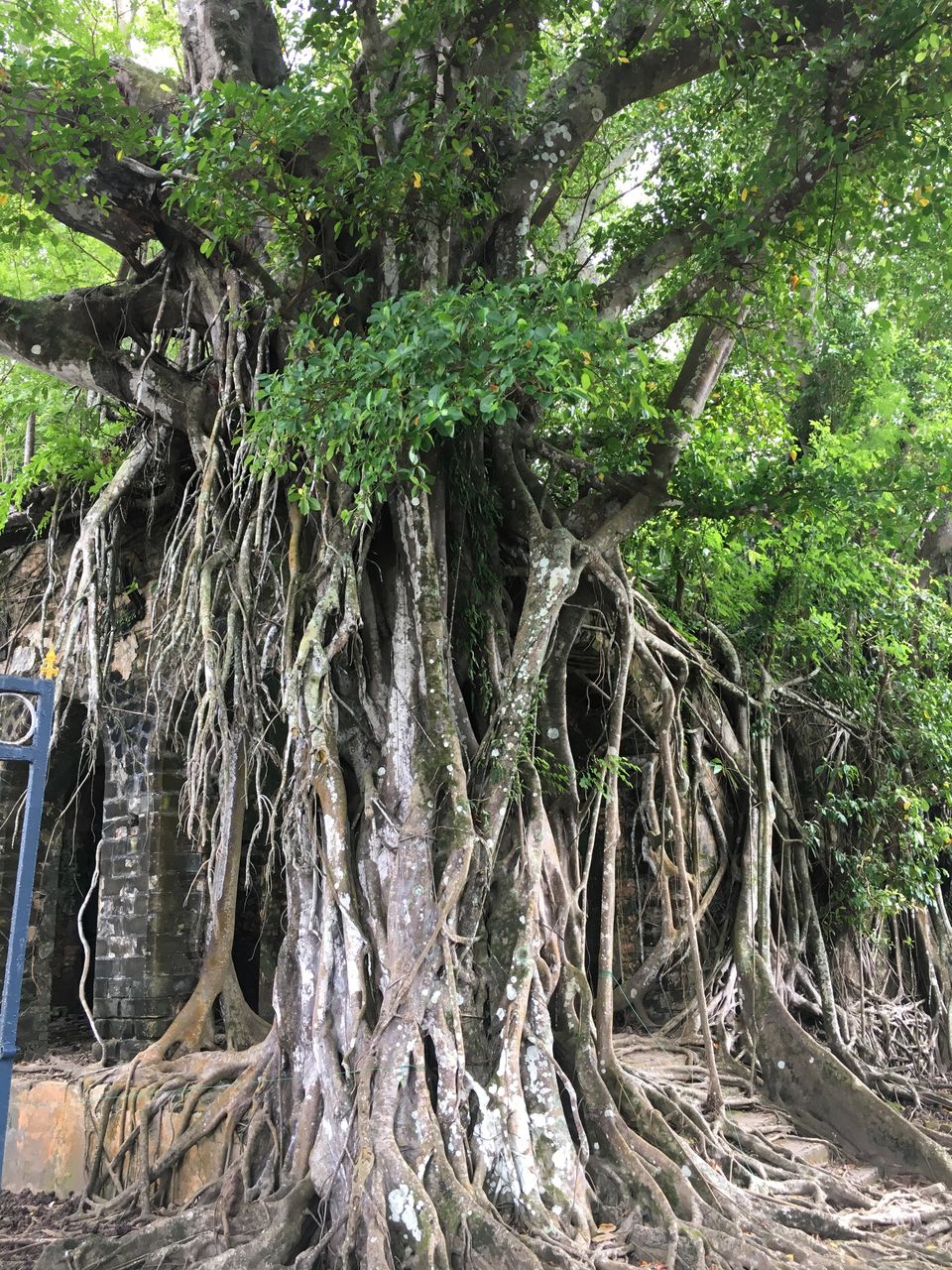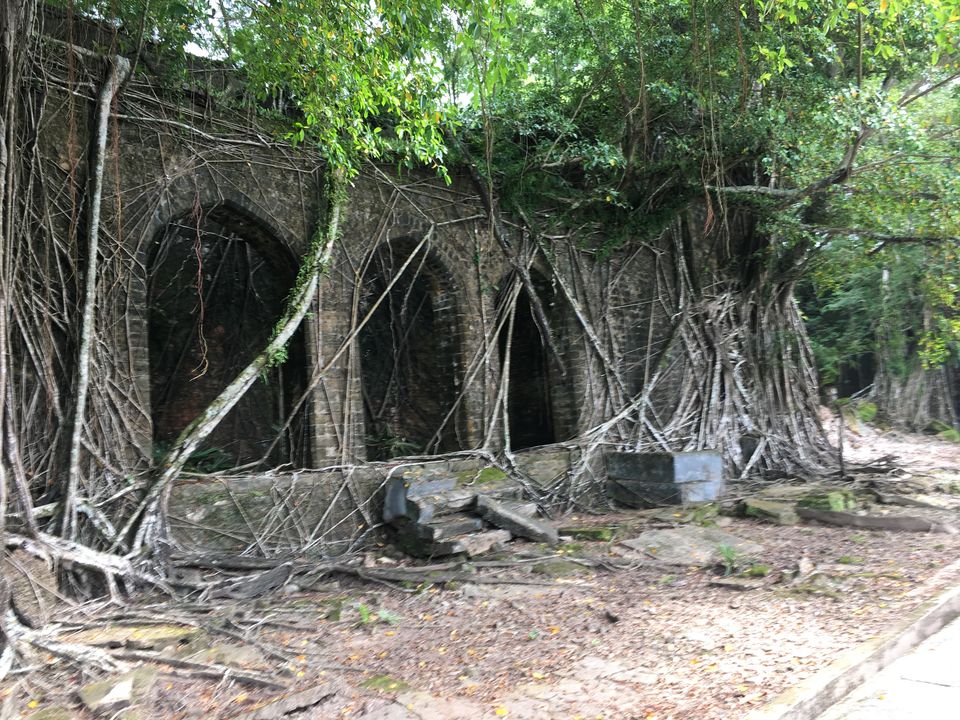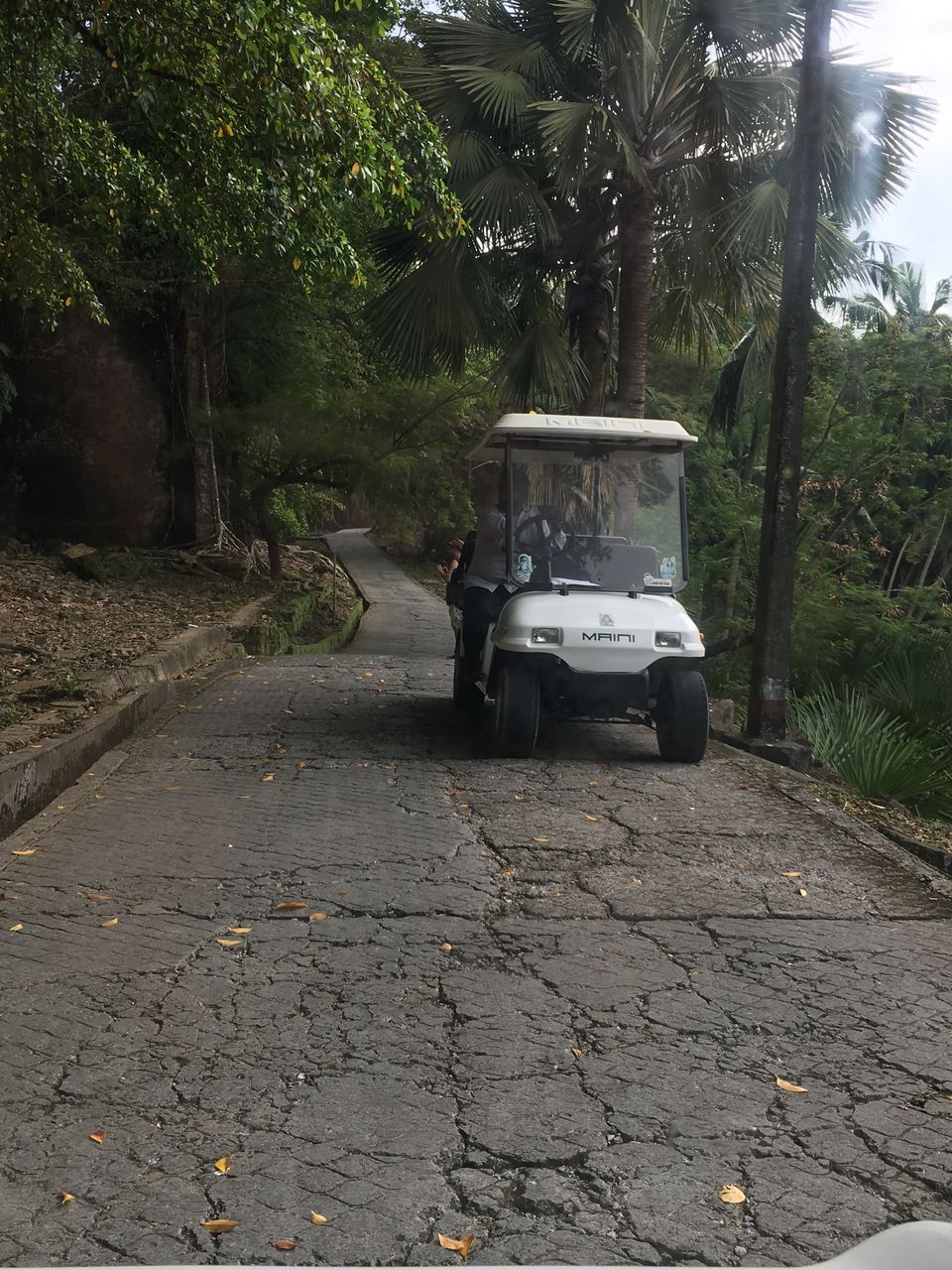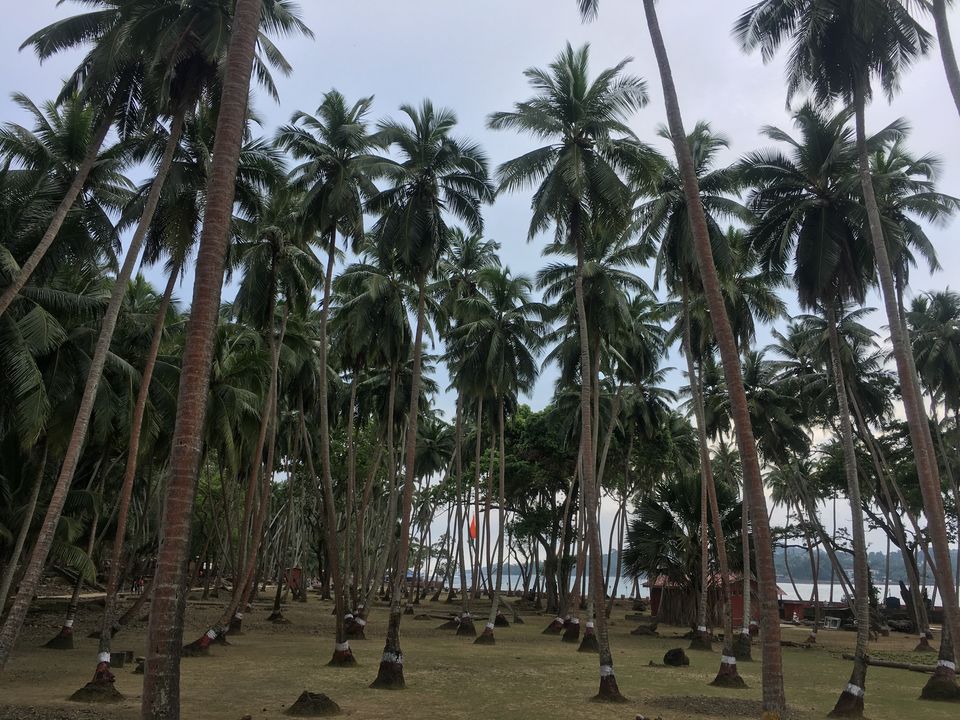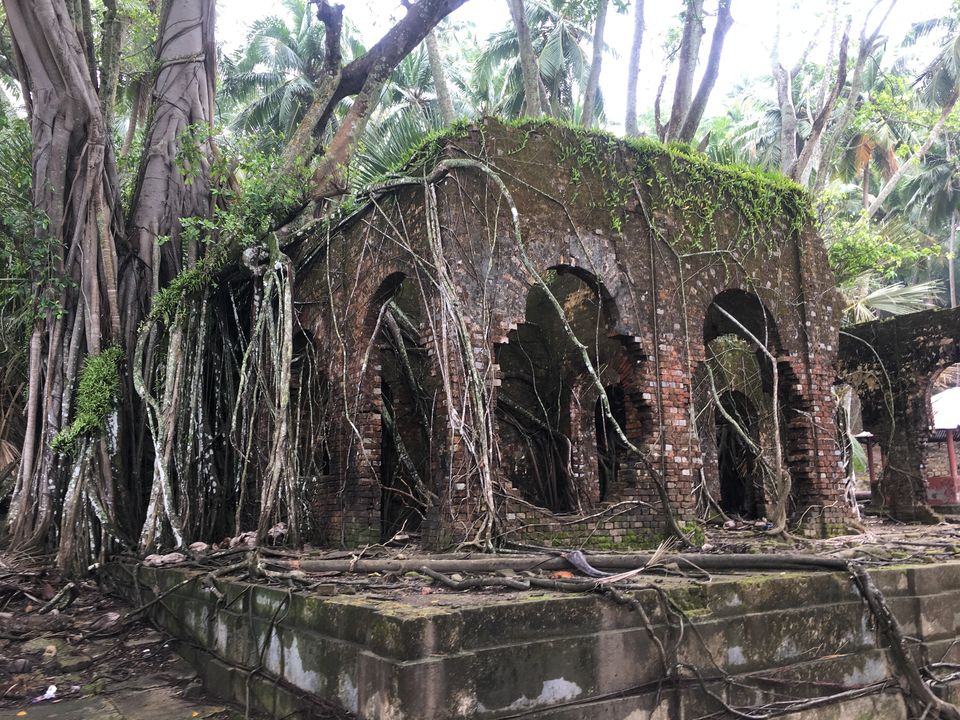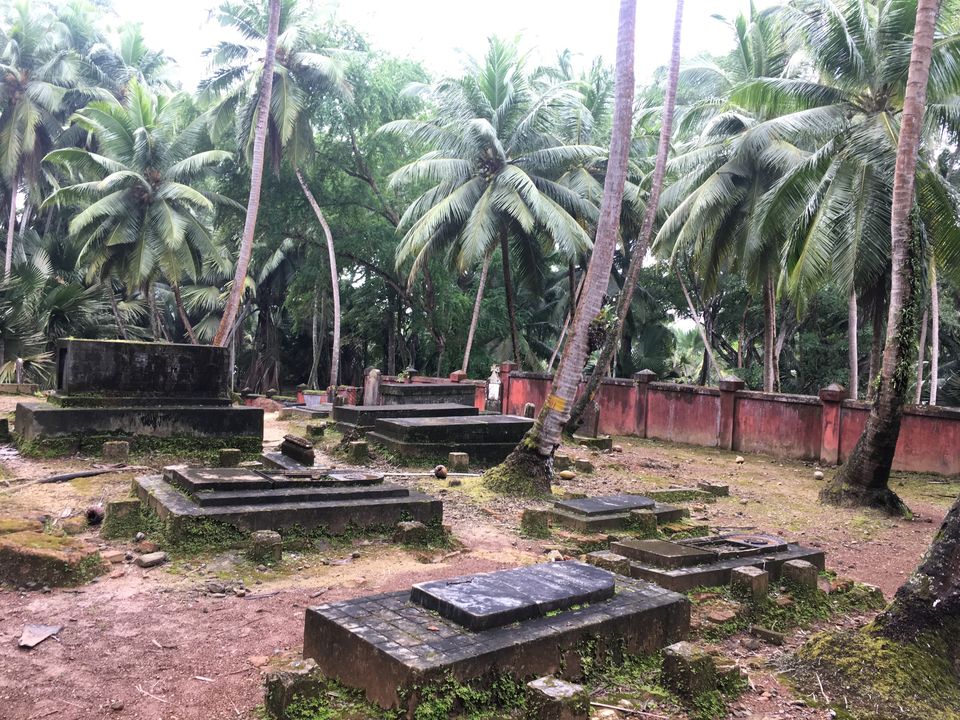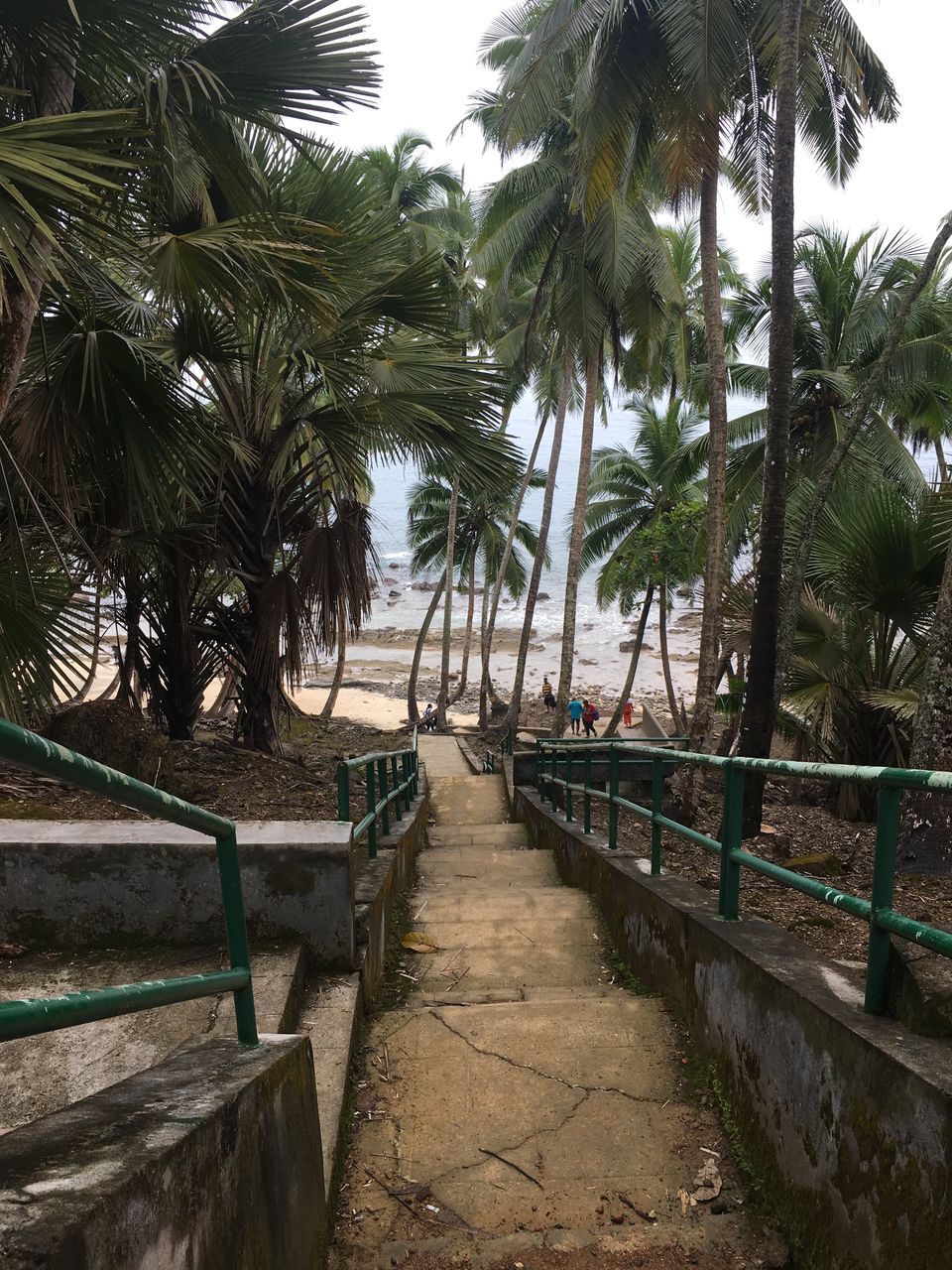 DAY 3-
I had planned to visit the actual paradise of Andaman and that is Havelock Island, I got up early checked out from hotel and went to Phoenix bay harbour to catch morning ship to Havelock island.
Theres also many private ships which also has options like economy, first class and all rates differ on your choice and we need to make booking priorly and the boarding point are different for different company ships.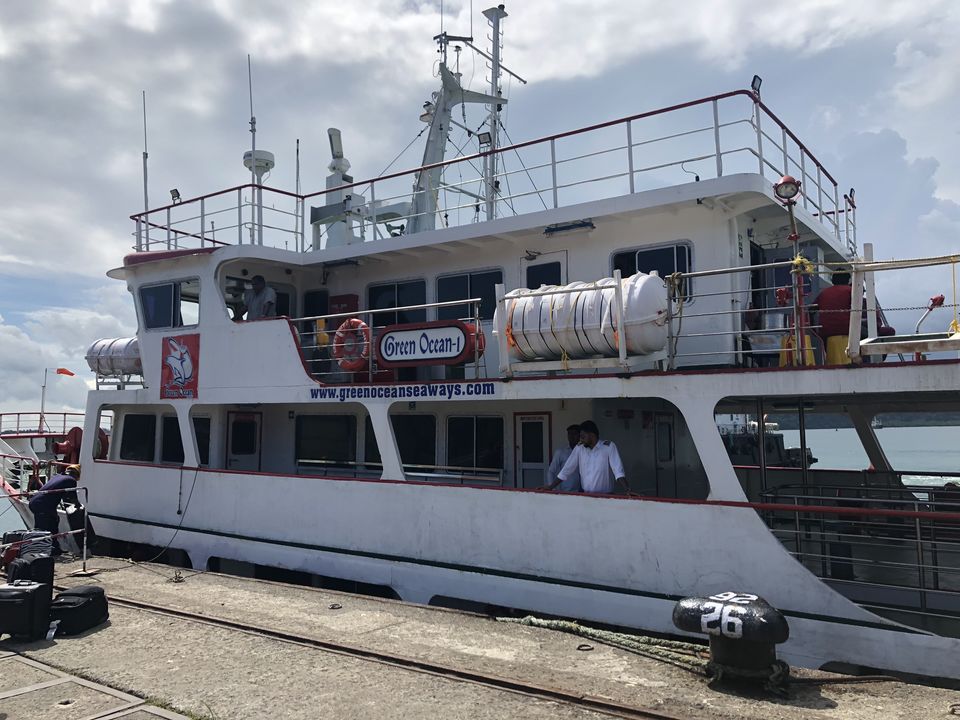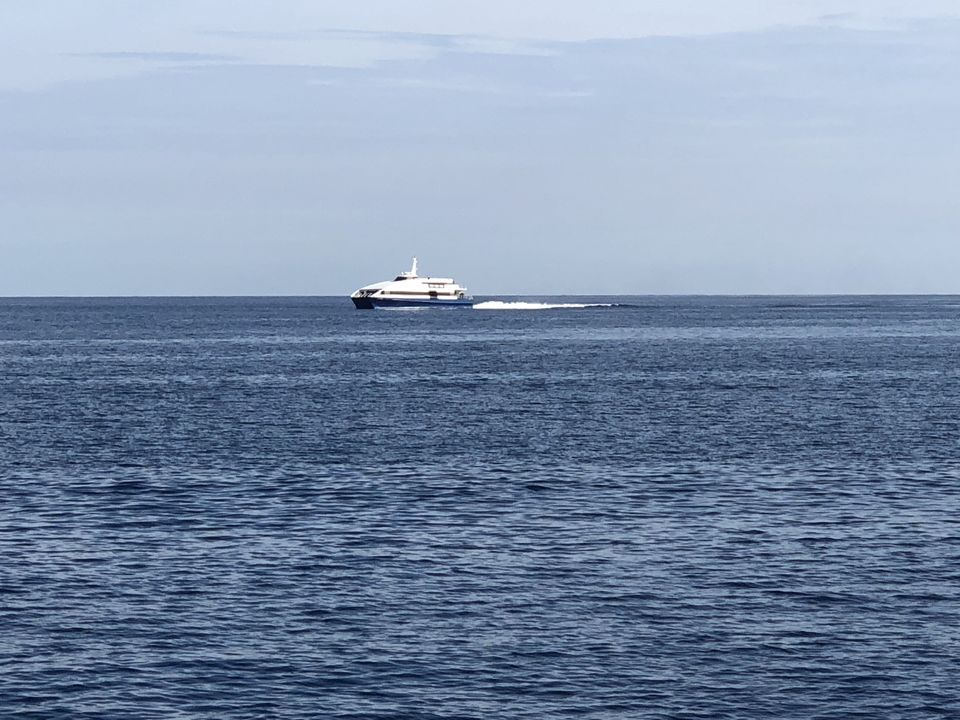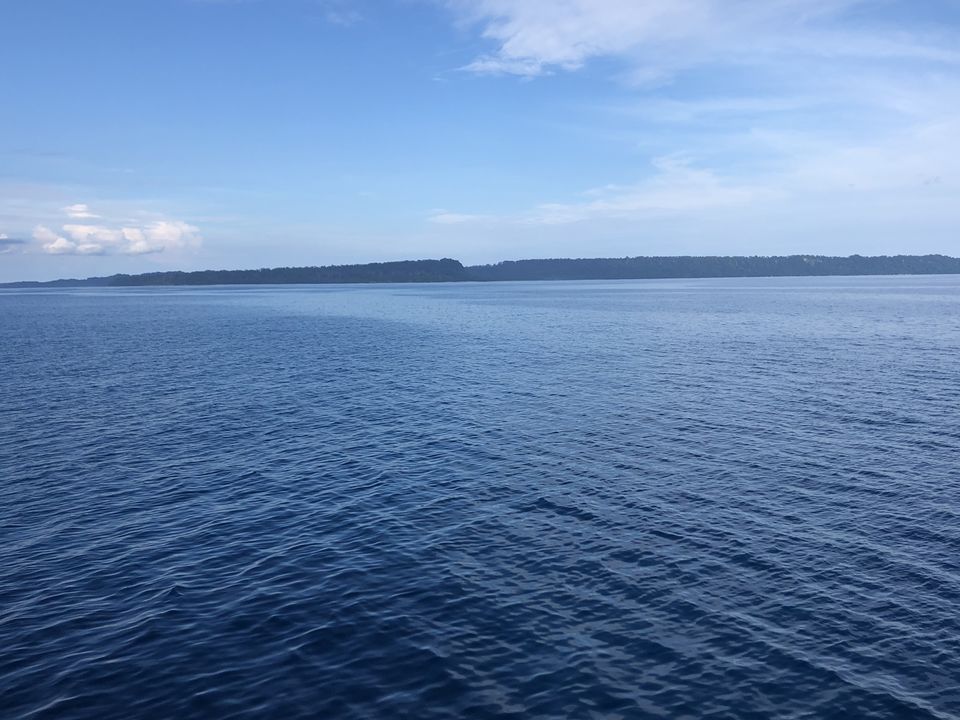 Reached Havelock Island jetty It took 3 to reach.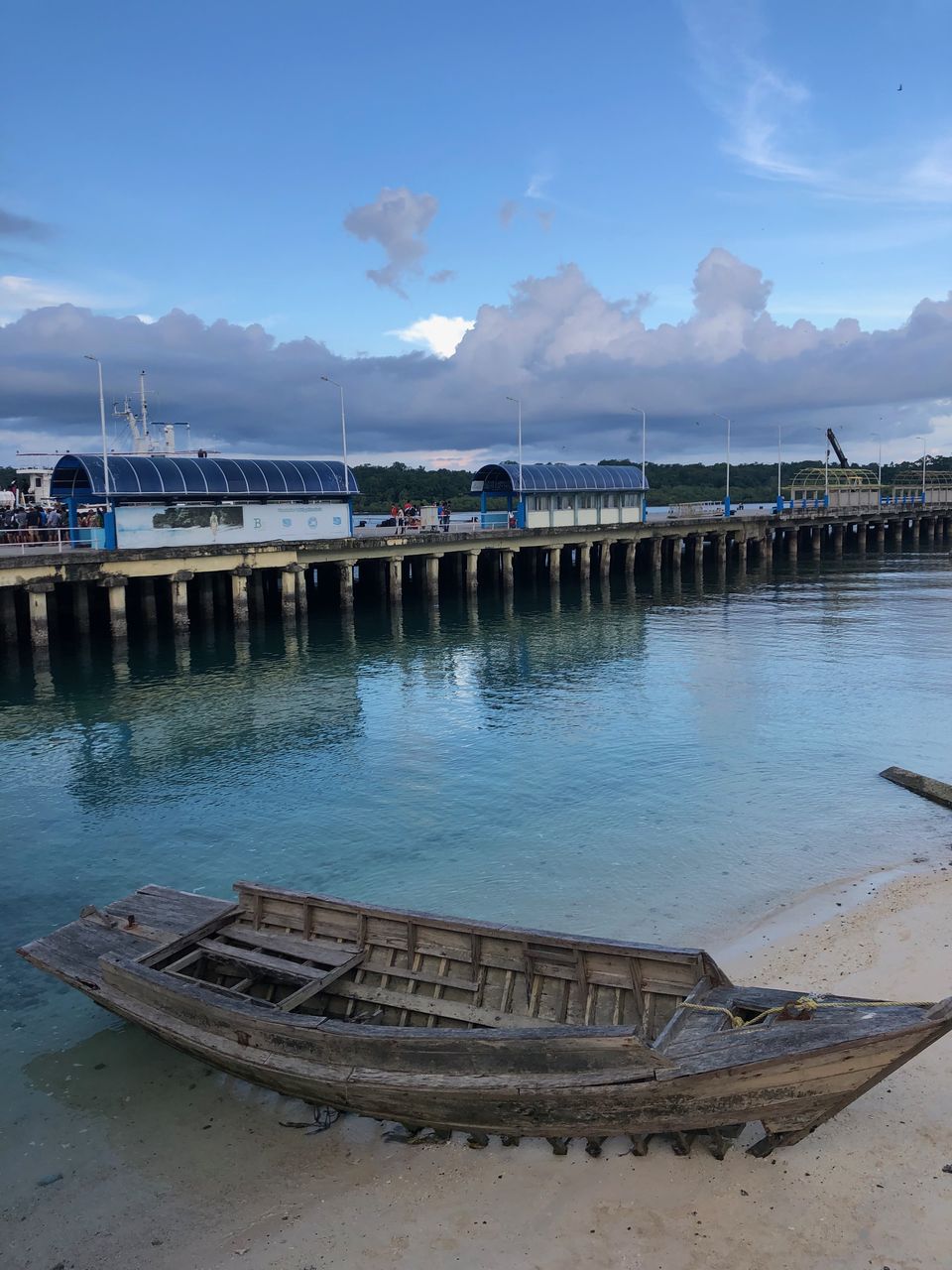 Reached Havelock Island around 9 checked into a hotel kept my bags and rushed back to jetty again because I wanted to visit Elephanta beach, Elephanta beach can be reached by boat or trekking. First I thought trekking would be better but localities suggested that as it was rainy season it is not a good time to trek. so I took a boat from Havelock island jetty to Elephanta beach.
Elephanta beach is famous for water sports they have got many sports I choose to do snorkelling and sea bed walking after finishing both I was just chilling and exploring around the beach.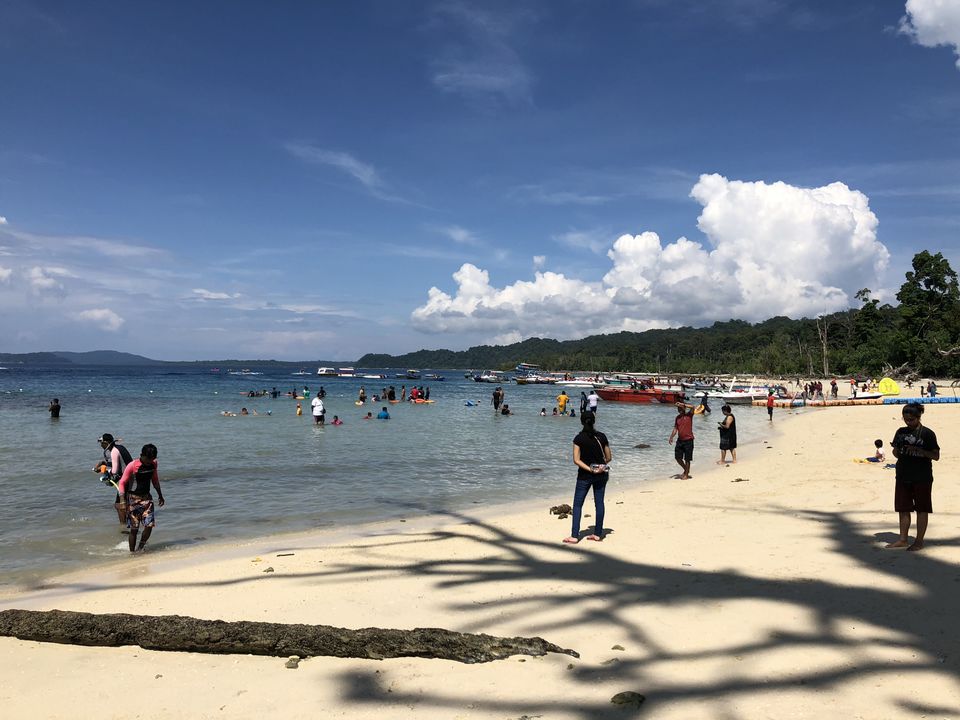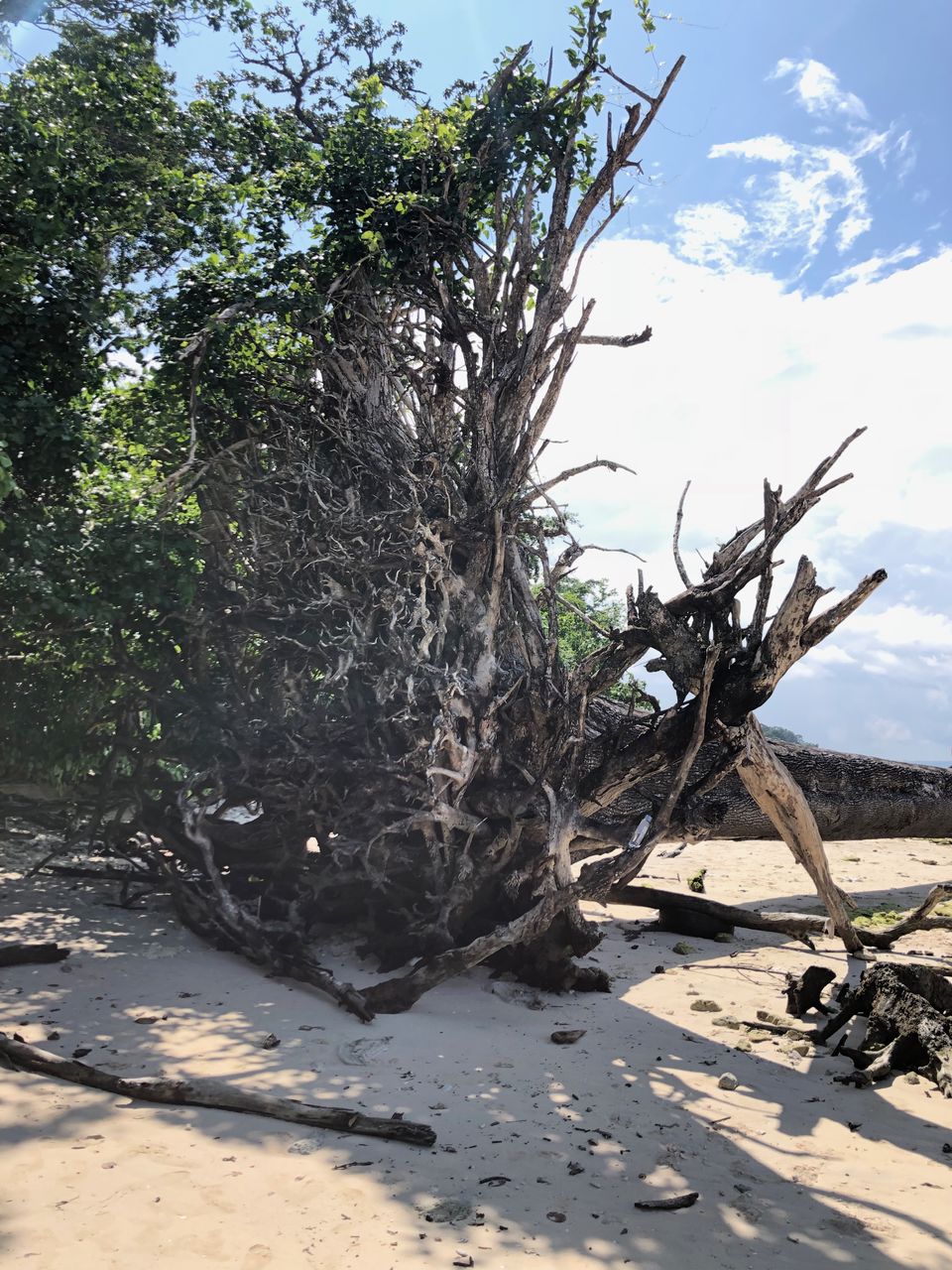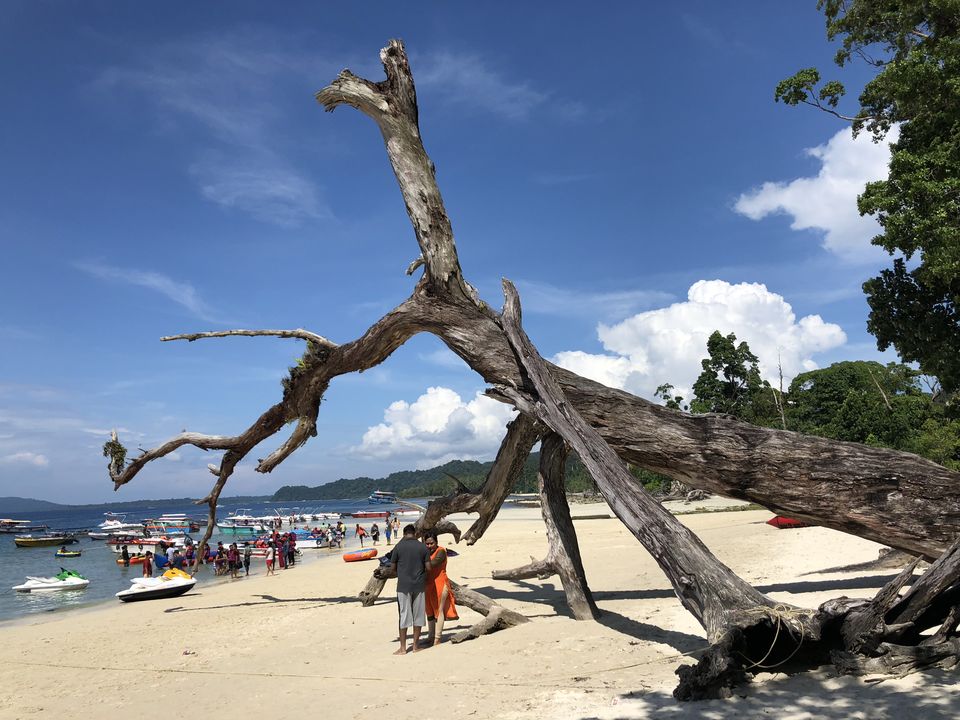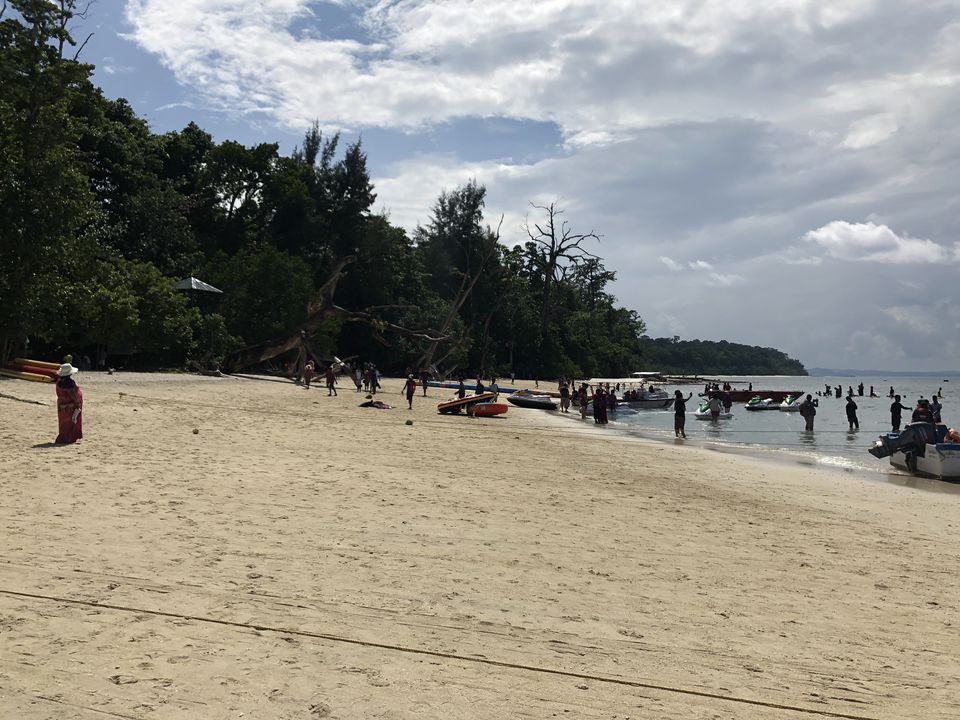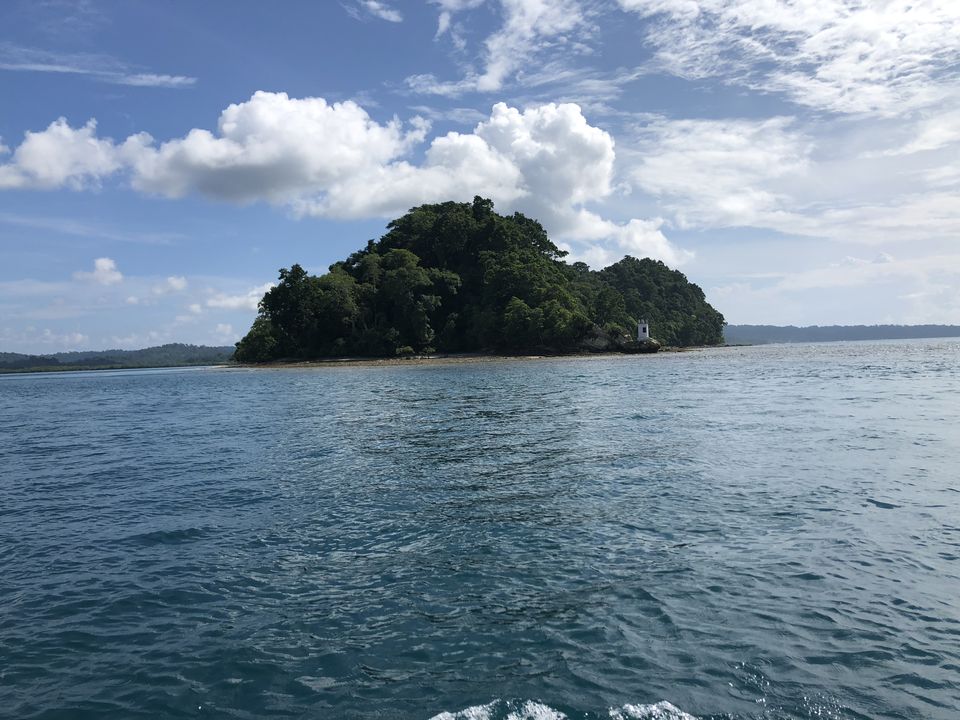 Afternoon around 1 I left from Elephanta island by same boat and came back to the Havelock island jetty, I had my lunch in Havelock and next plan was to visit Radha nagar beach, It is one of the best beach in Asia around 3:30 I visited the beach, and the beach was just amazing, best beach I visited till now. Started exploring the beach, After walking for 20 mins there Is Taj resort just beside radhanagar beach, many tall trees, fully covered with forest area, beach was just splendid. there are two more beach resorts just beside the beach. waited till Sunset, Sunset usually take place around 5, and one should never miss the sunset of Radhanagar beach.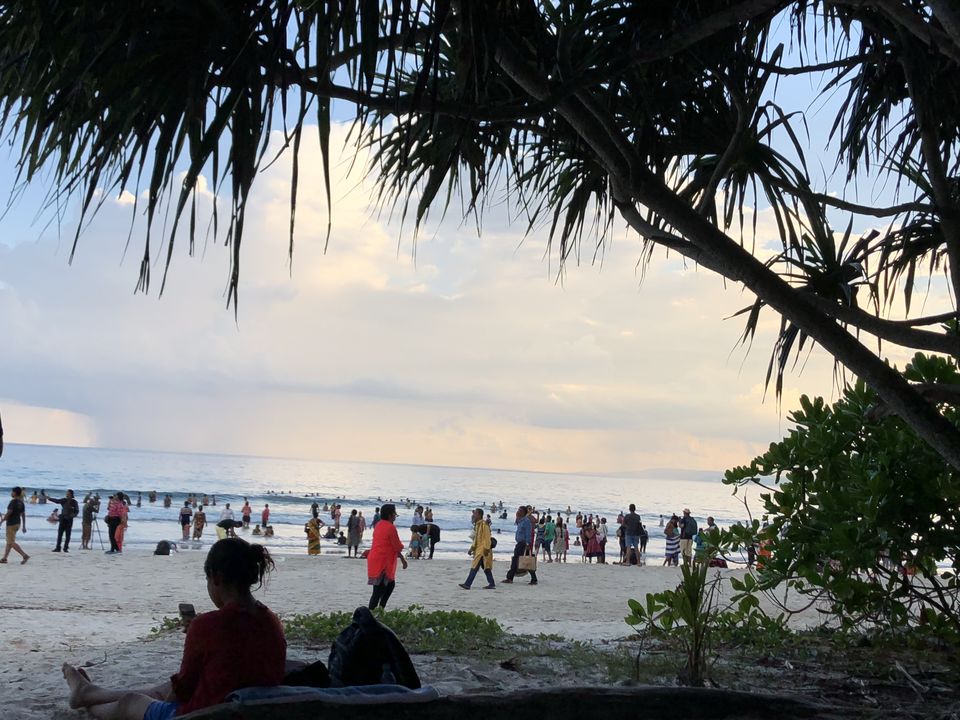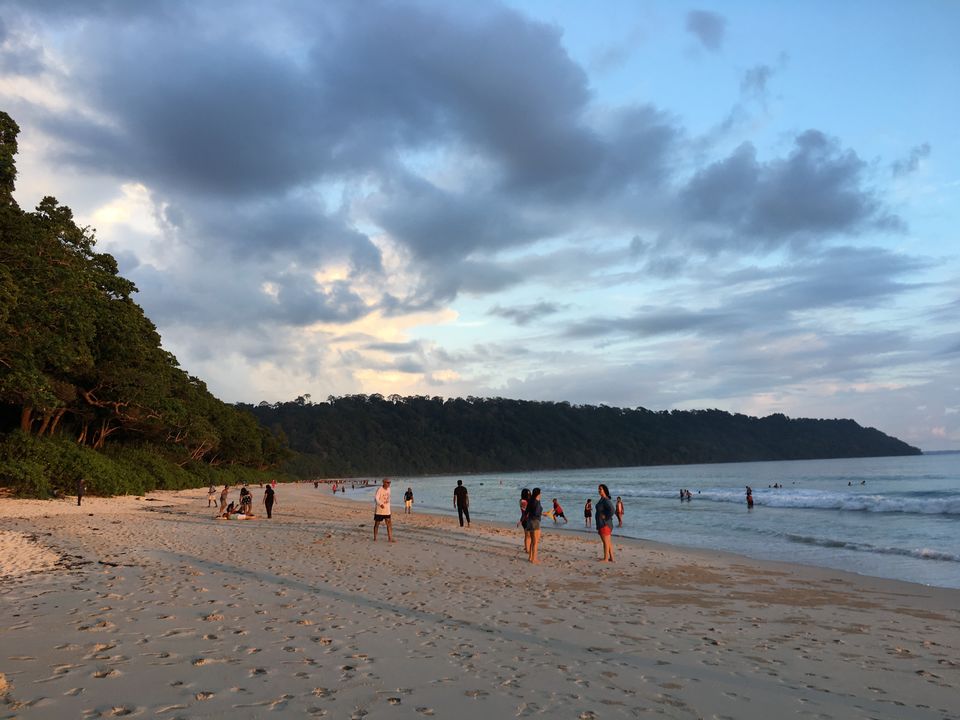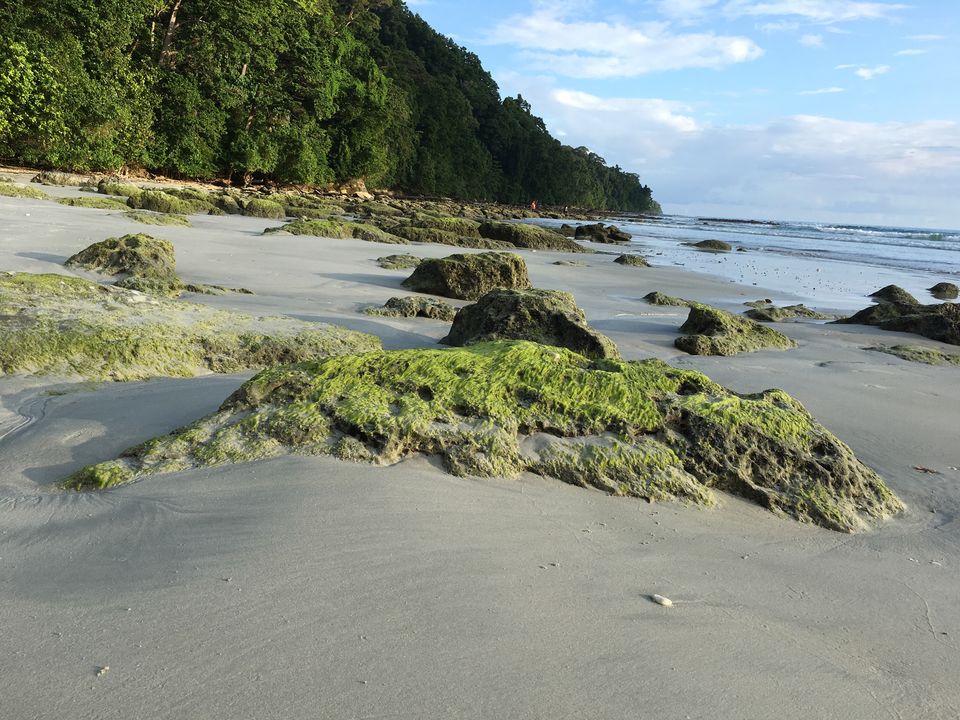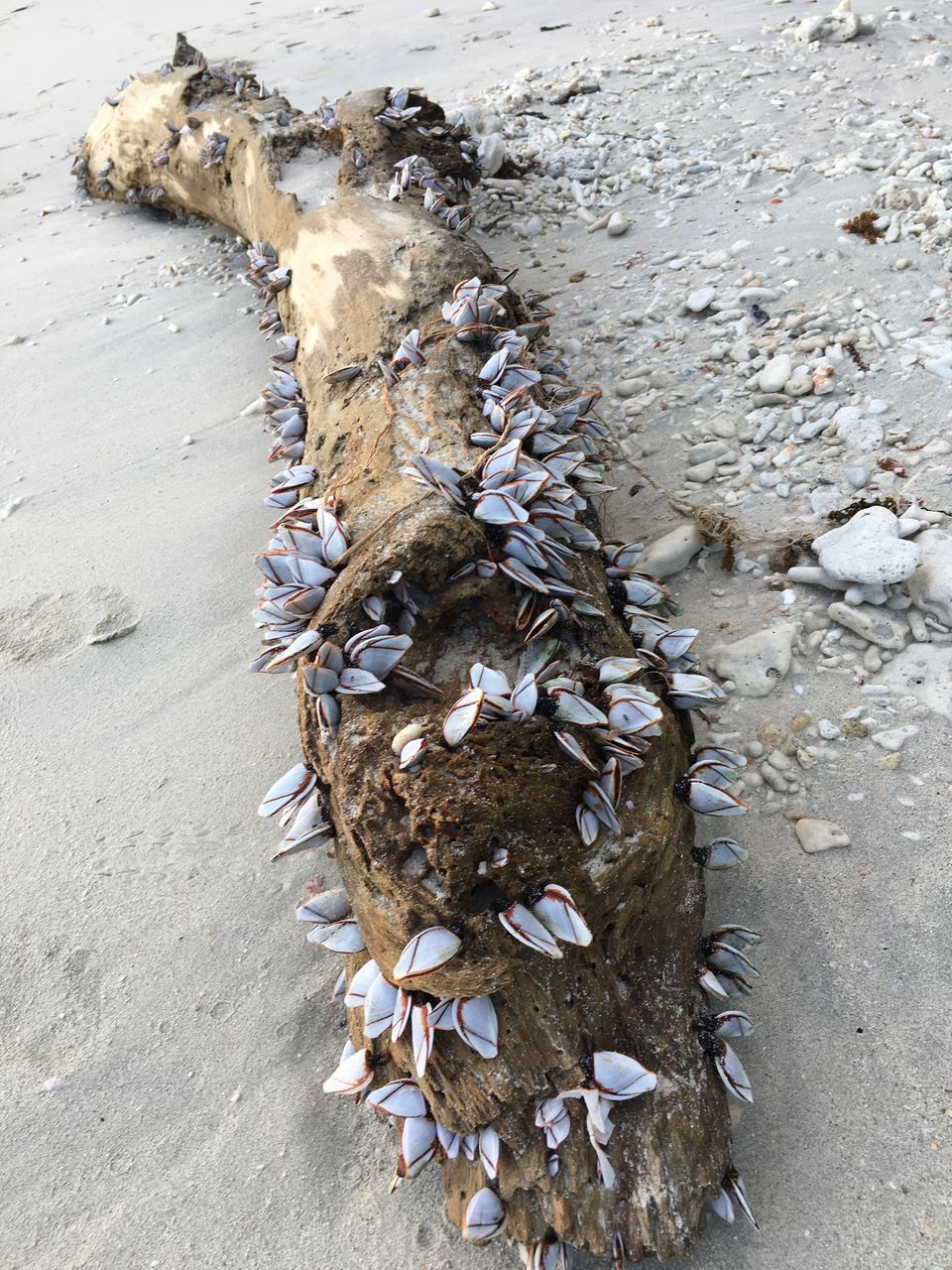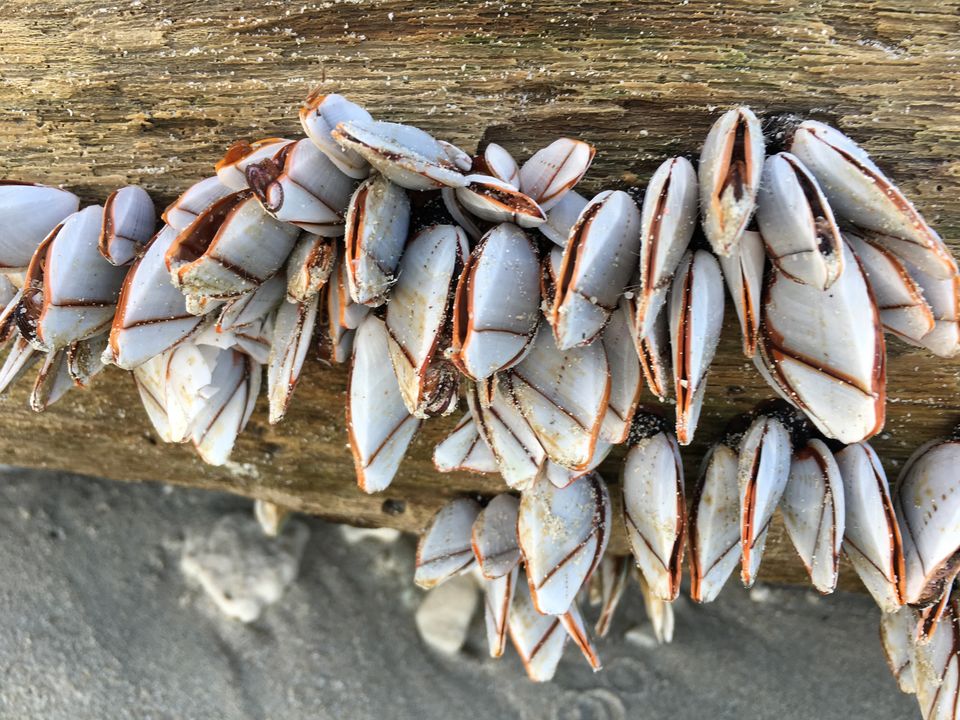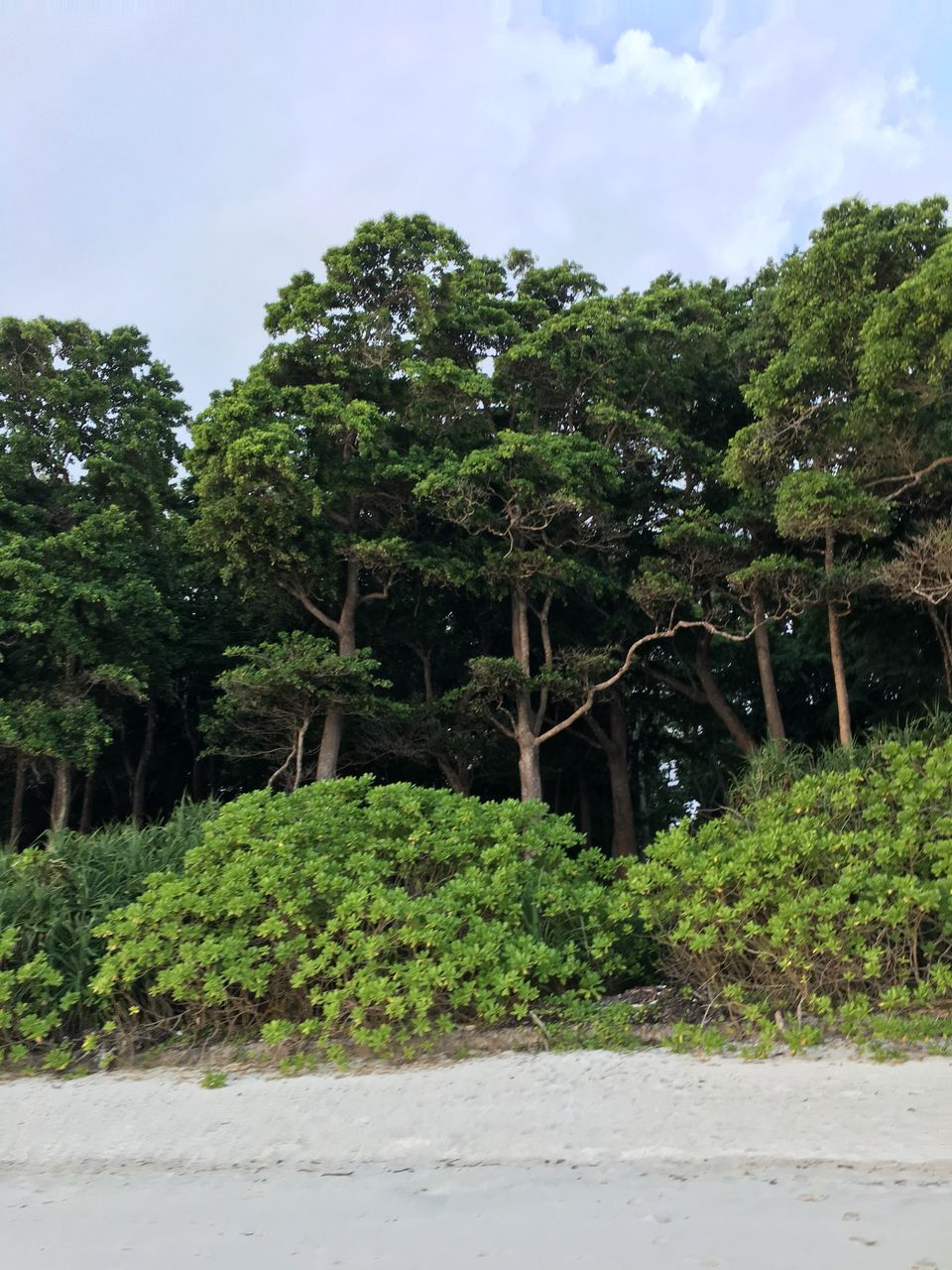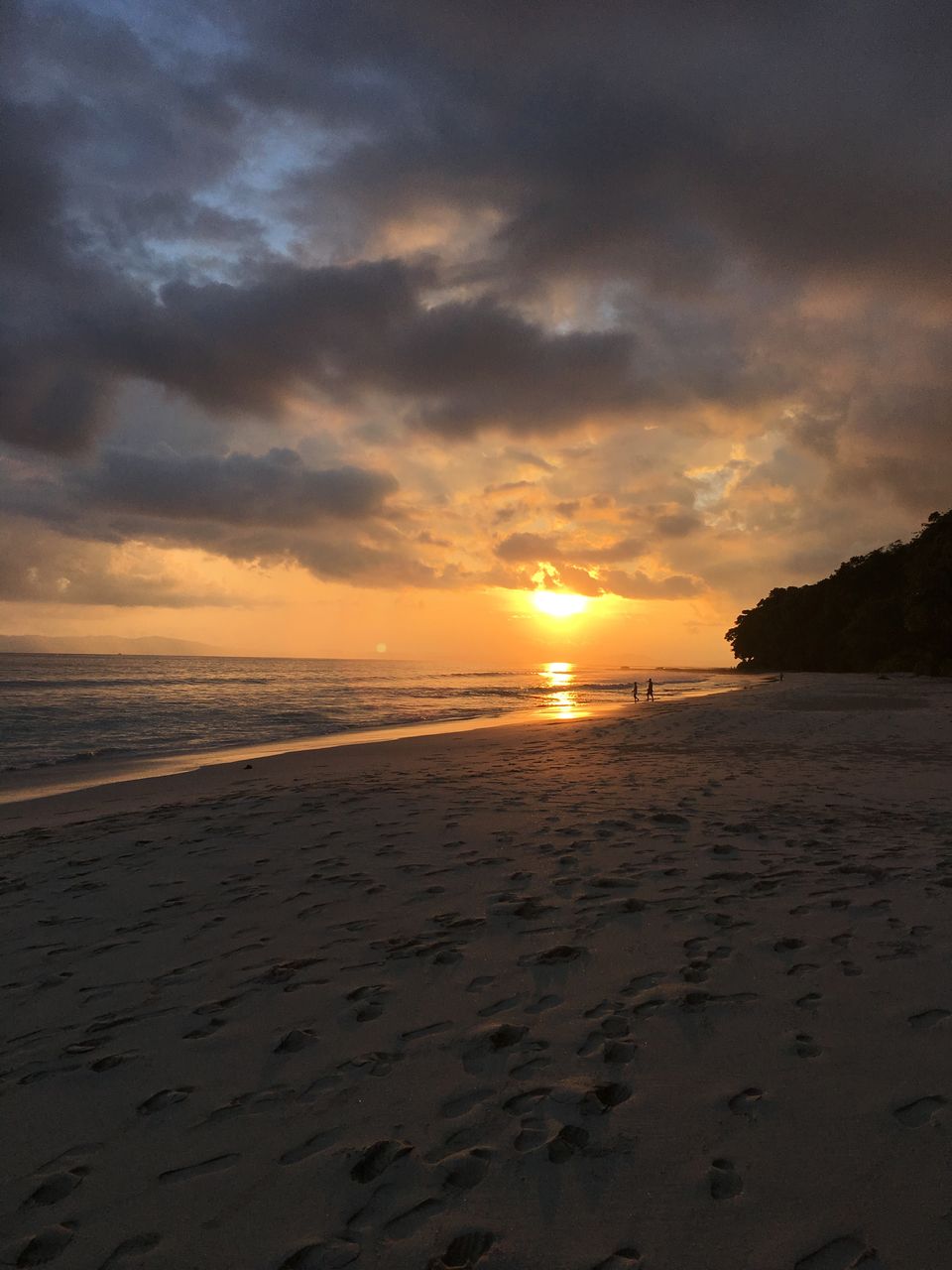 Next day woke up early to watch sunrise and I had also booked for early morning Scuba diving in Havelock island.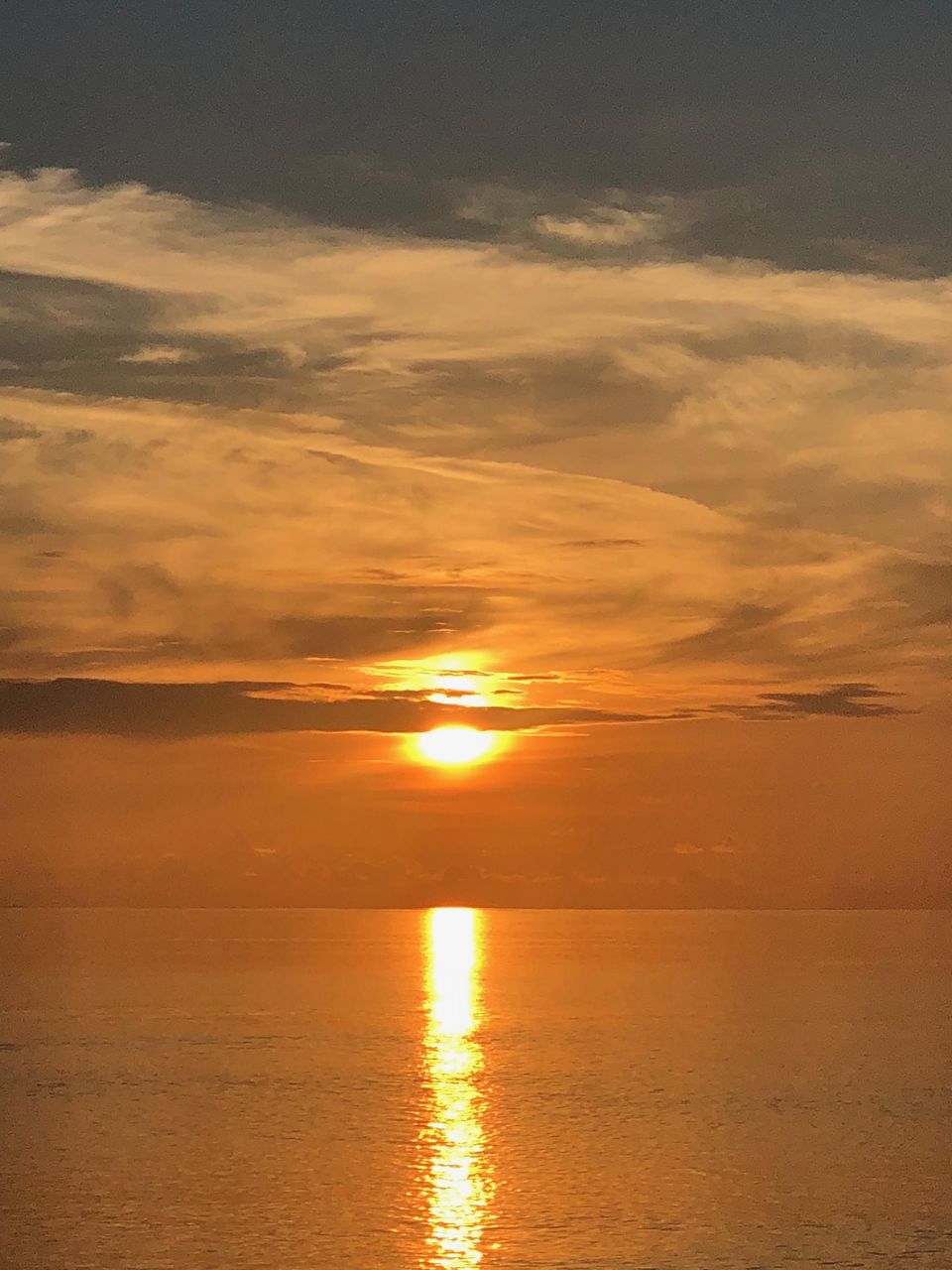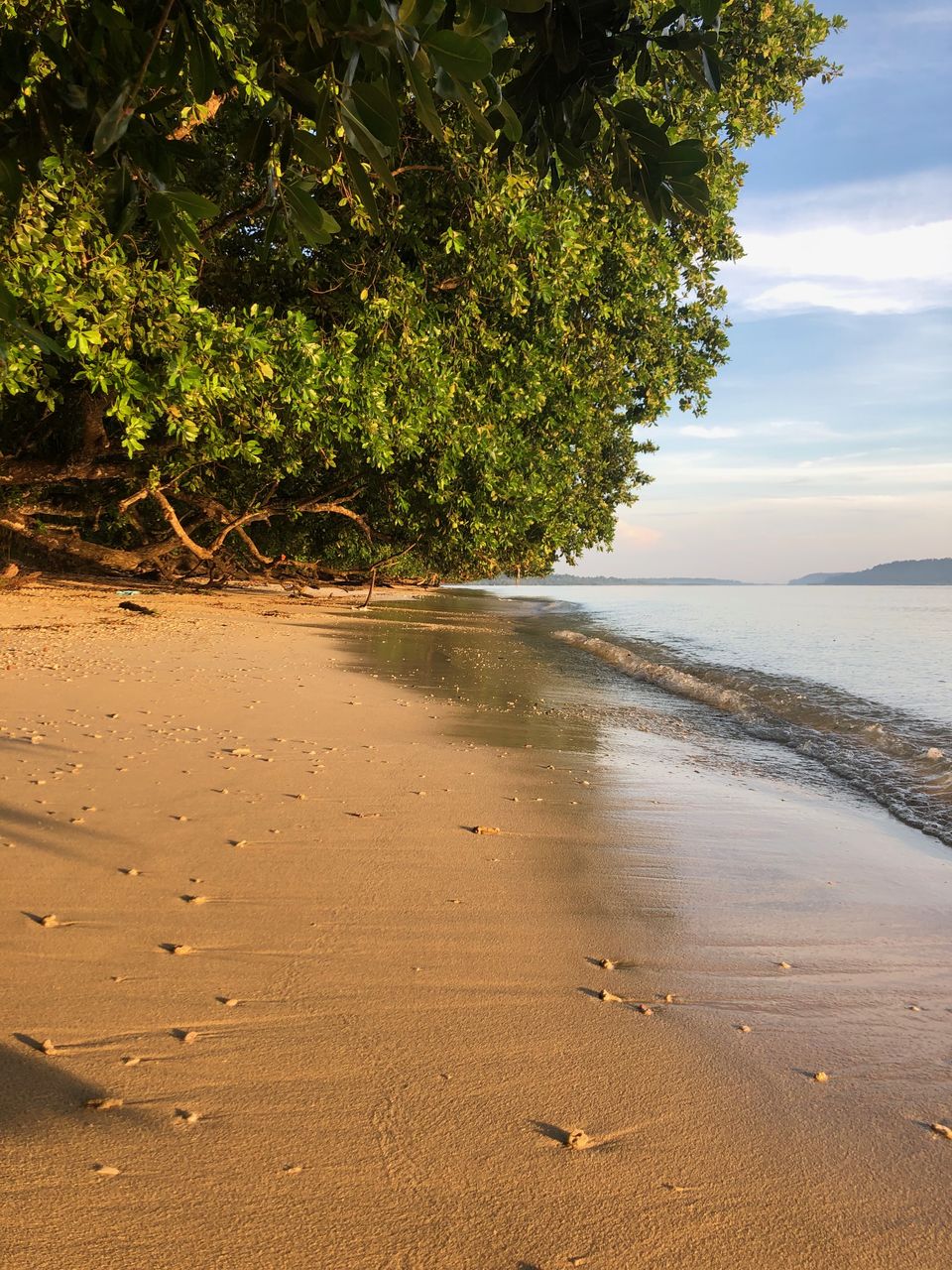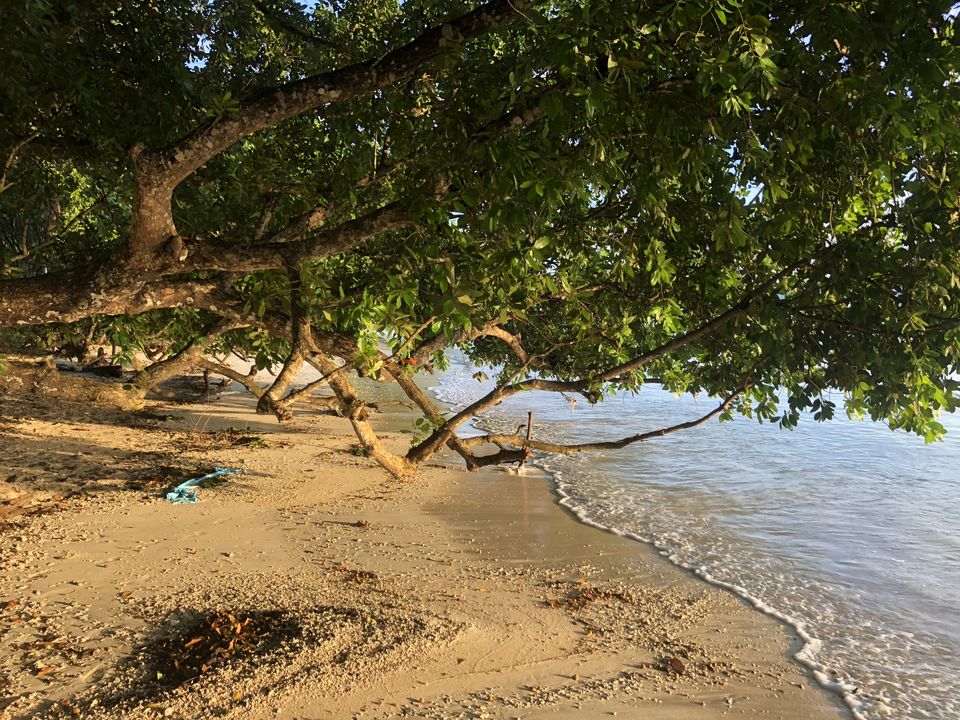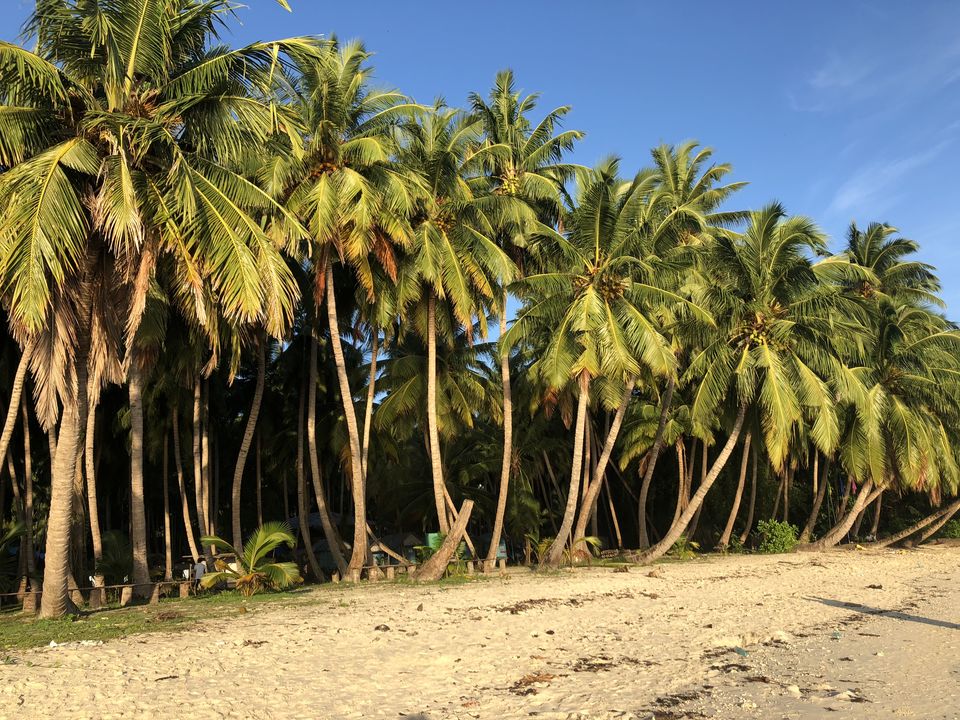 Soon after sunrise I had to go to scuba diving, you need to book scuba diving prior if u want to do early morning dive, there are many dive centres in Havelock island choose the best option to have a good dive experience. they pick u up from hotels they take u to the diving point n all nothing to worry. It is 45 mins Dive, for morning dive it is a bit costly Rs 4000 if it is normal then it will cost Rs 3500. I suggest to go for Morning time it will be fish feeding time and u can see varieties of fishes and also under water pictures come good.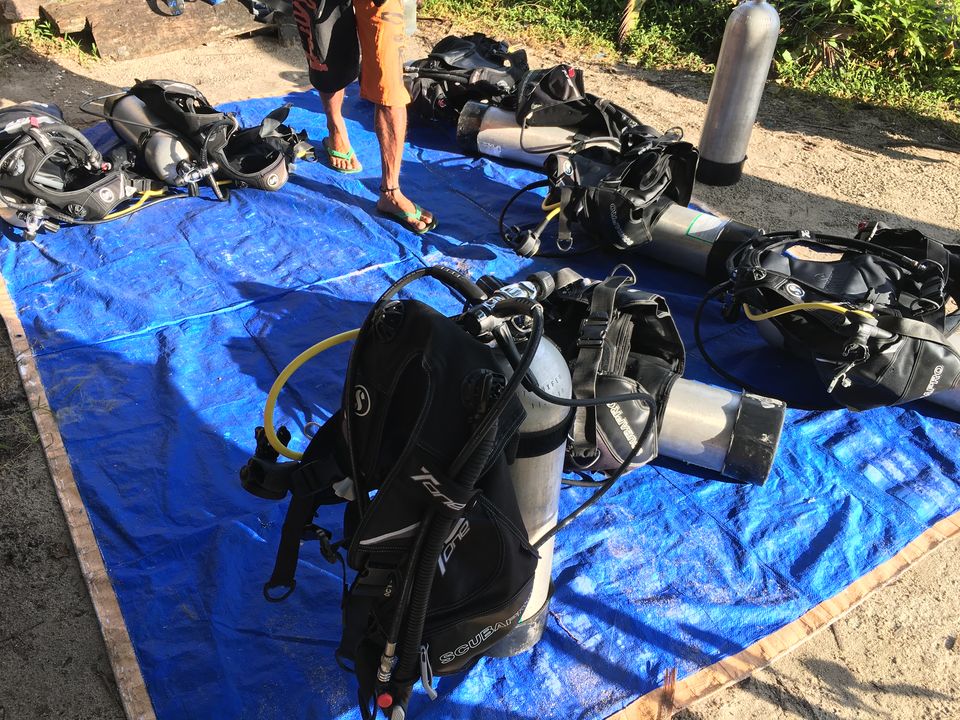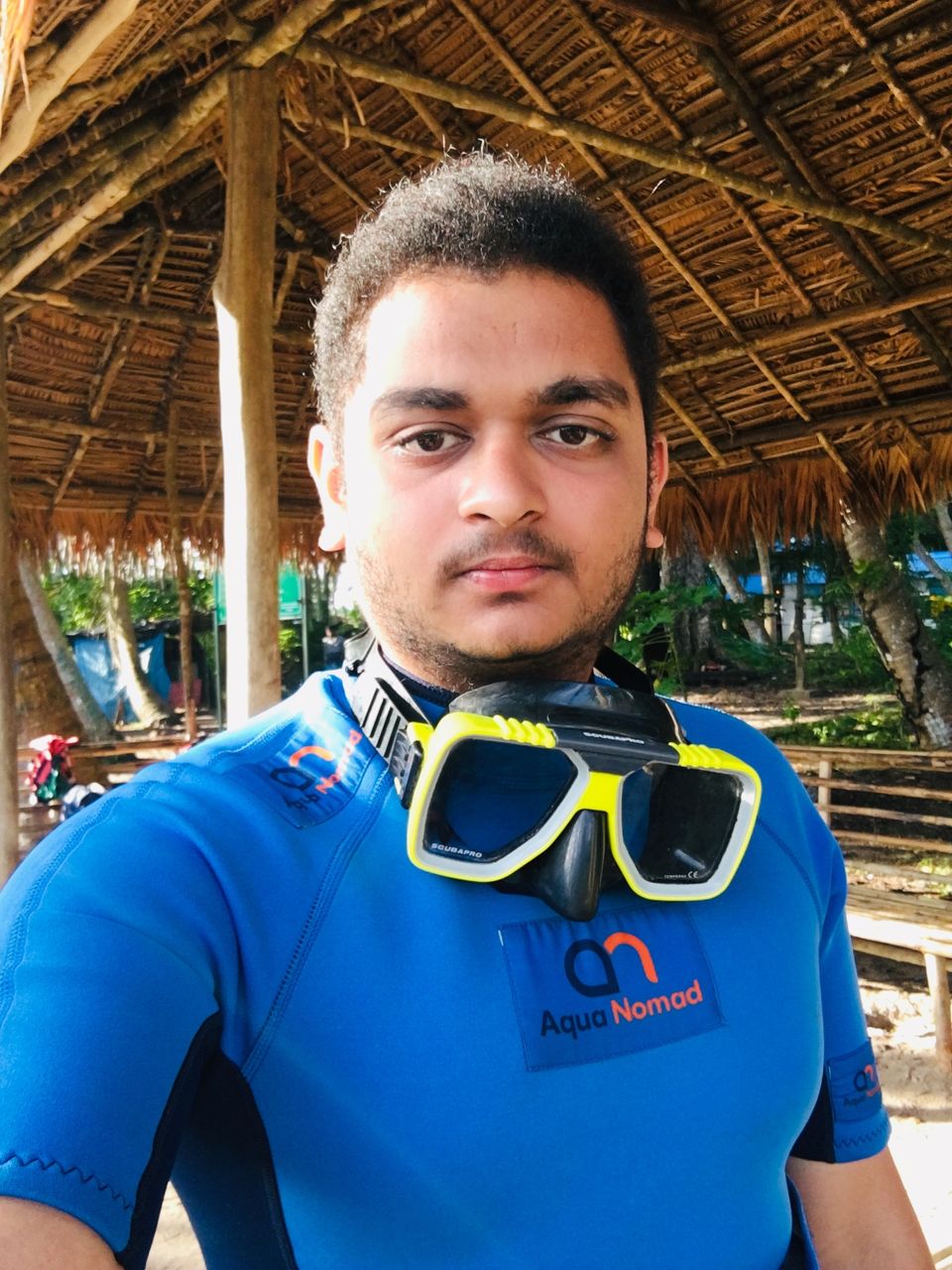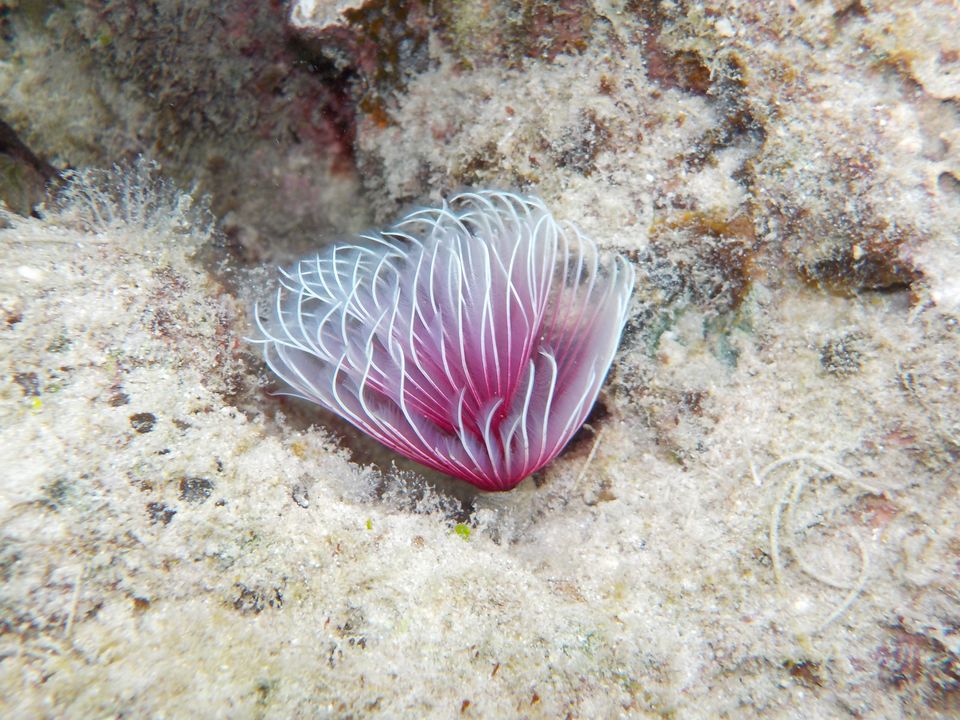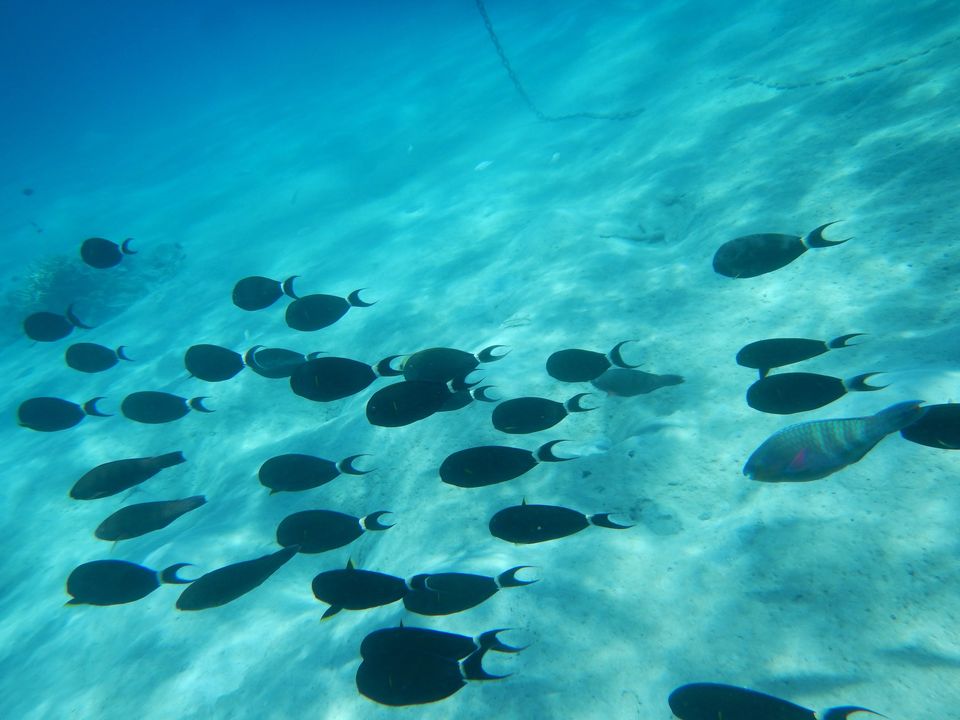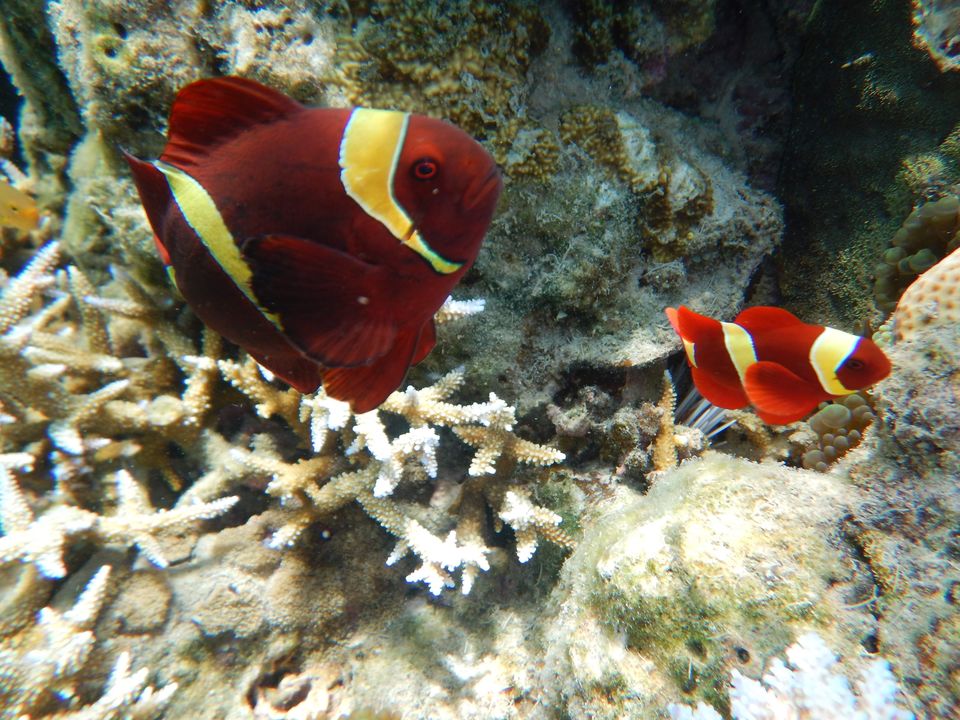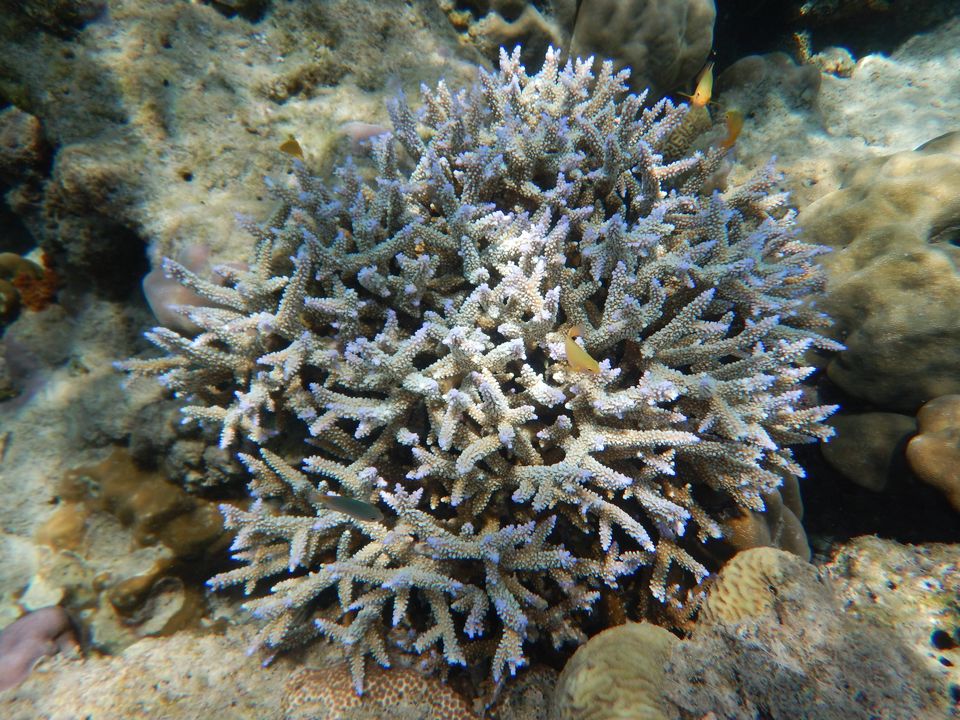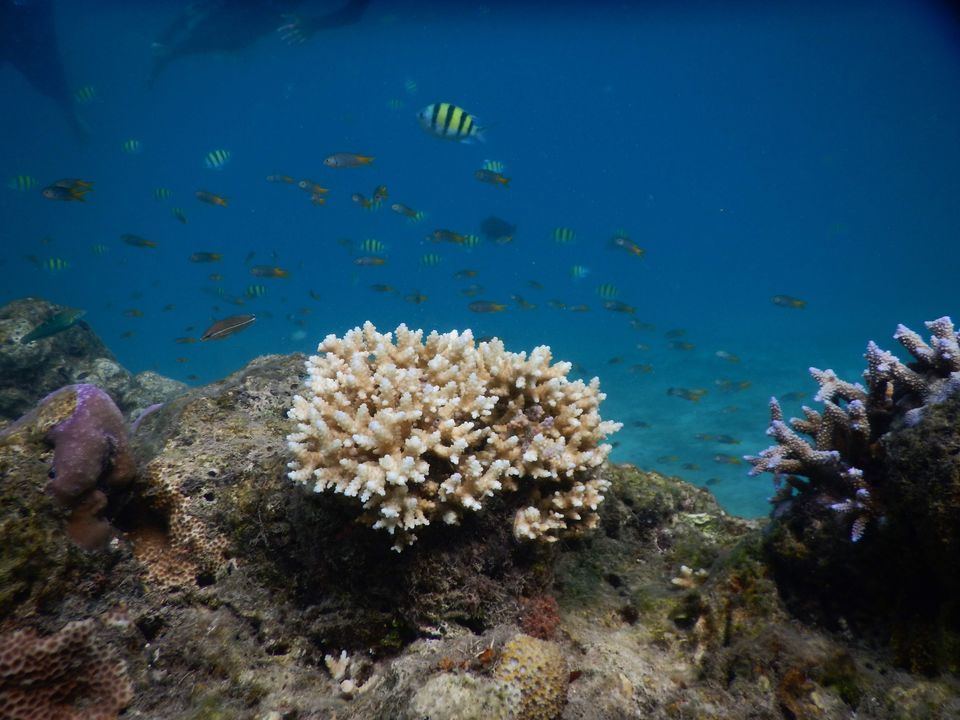 after my dive I had my breakfast and left to Neil island it is situated south of Havelock island and we can reach that place only by ship there is morning ship from Havelock island. it took 1-2 hours to reach the island had some refreshment and checked into hotel, Neil Island is similar to Havelock island, Vibes are same. it is also beautiful place to explore, even they have water sports like scuba diving and all, In some blog I had read scuba is best in Neil island. I did not dive there again, prices are same . whole day I relaxed in Neil island explored few places, Island is very small.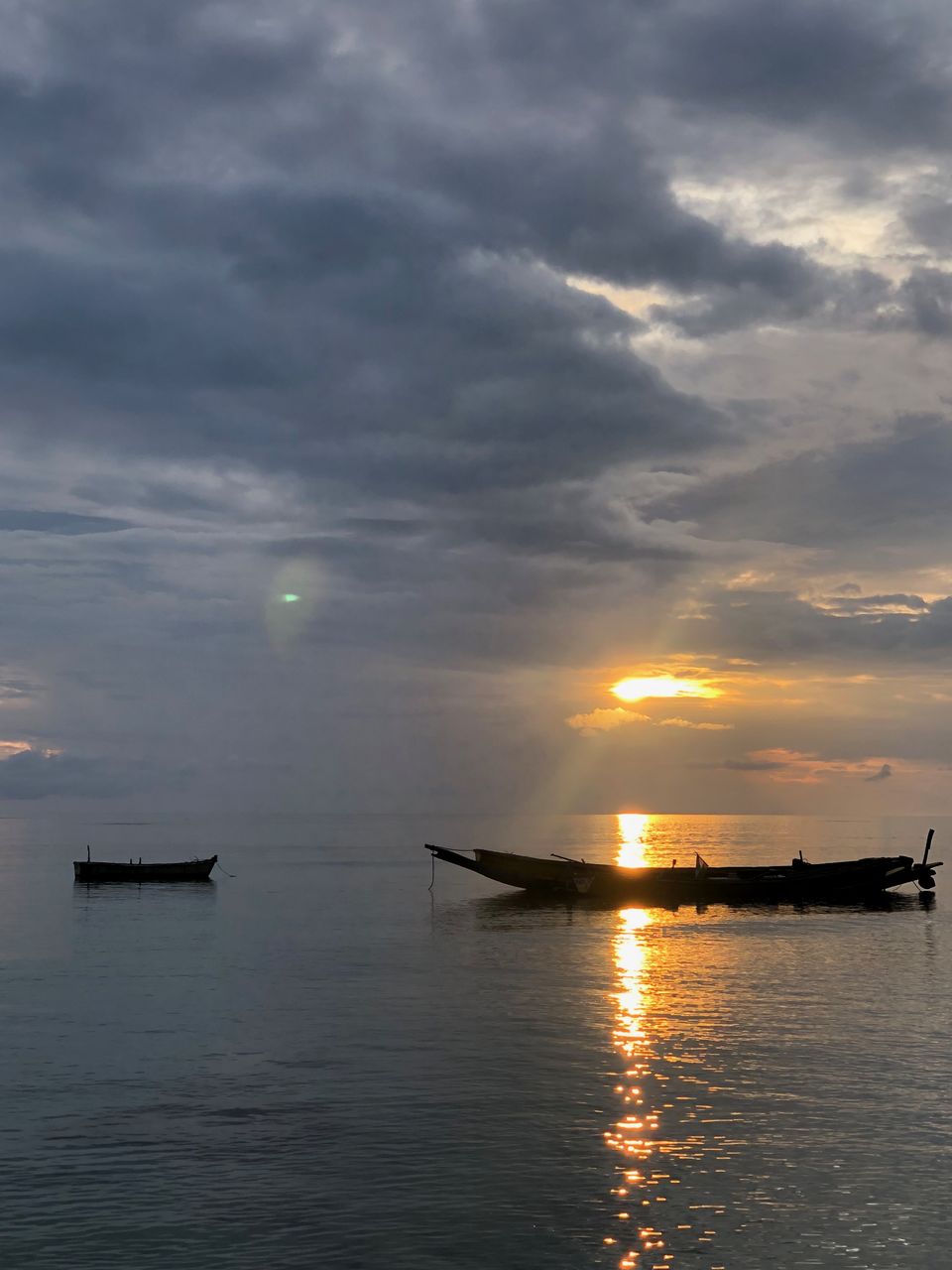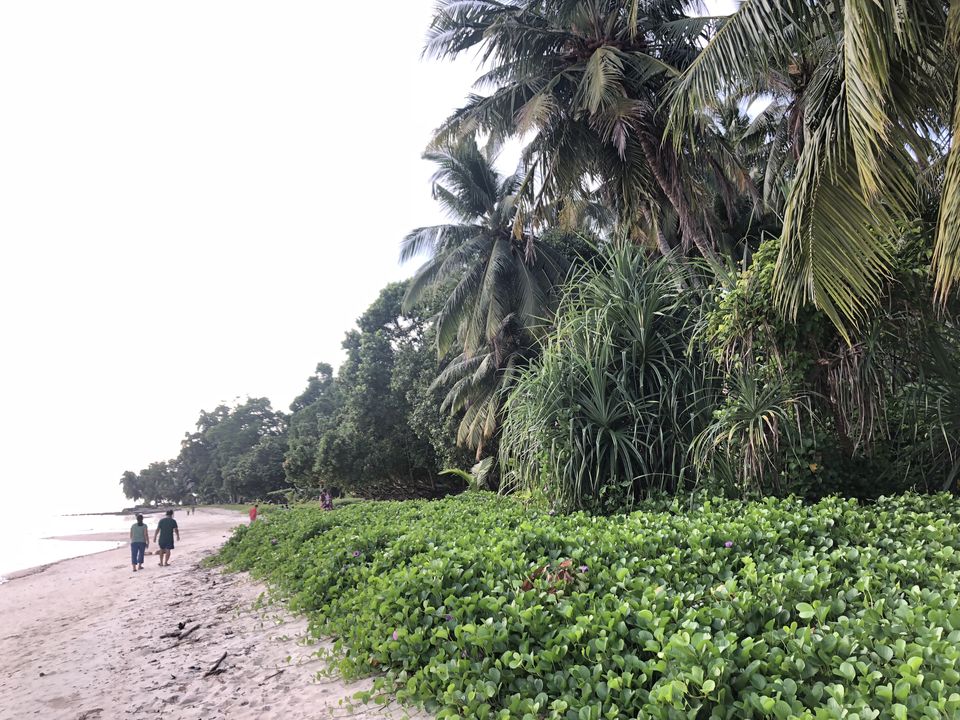 Next day morning I caught early morning ship back to Port Blair It took 3 hours to reach Port Blair, visited few museums in Port Blair In those places I suggest you people to visit two museums and they are zonal anthropological museum and samudrika marine museum . after visiting few places around Port Blair and at last I visited cellular jail and I did few shopping of local items then next day I returned back to Bengaluru.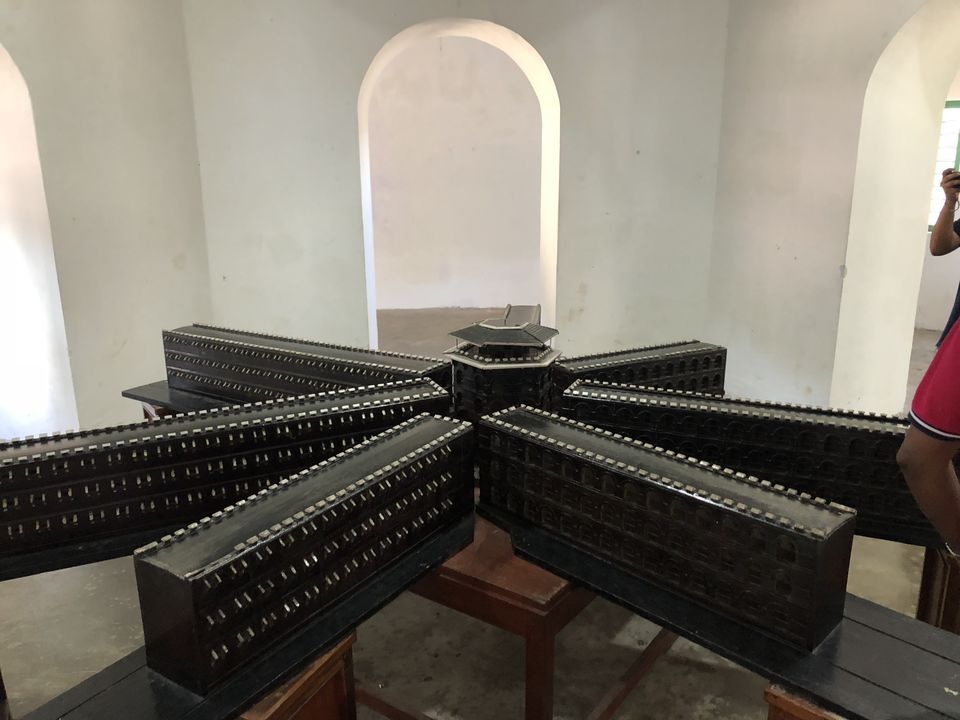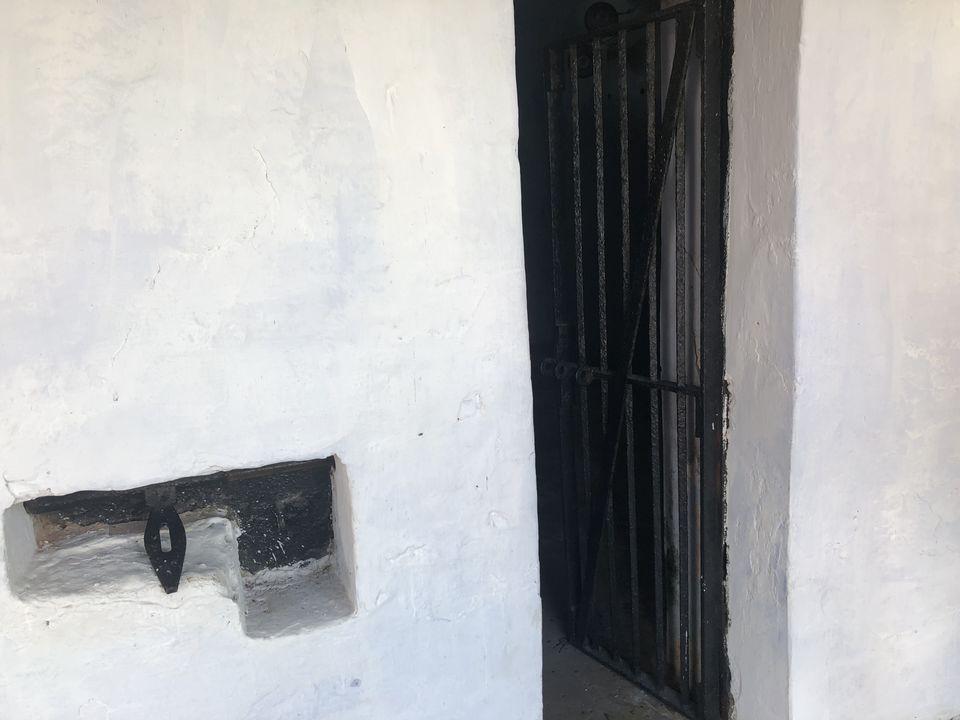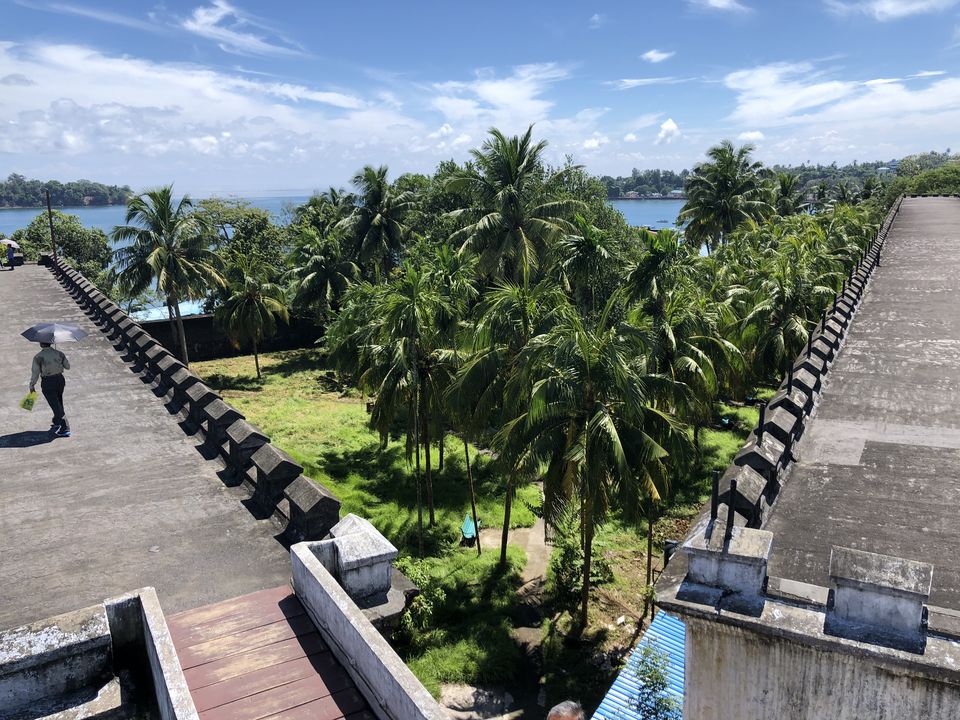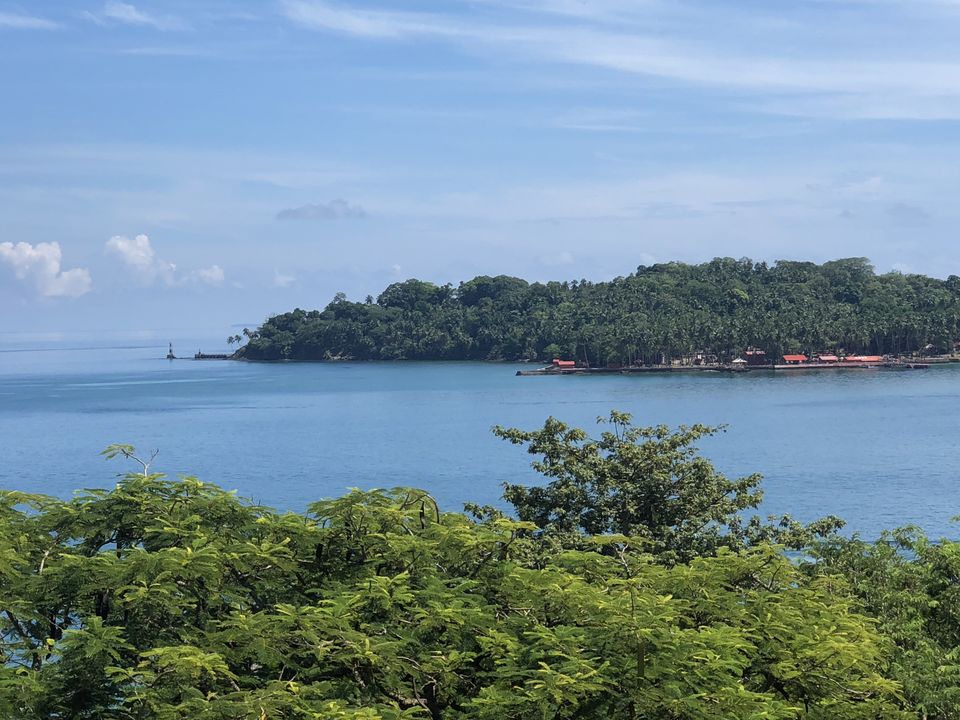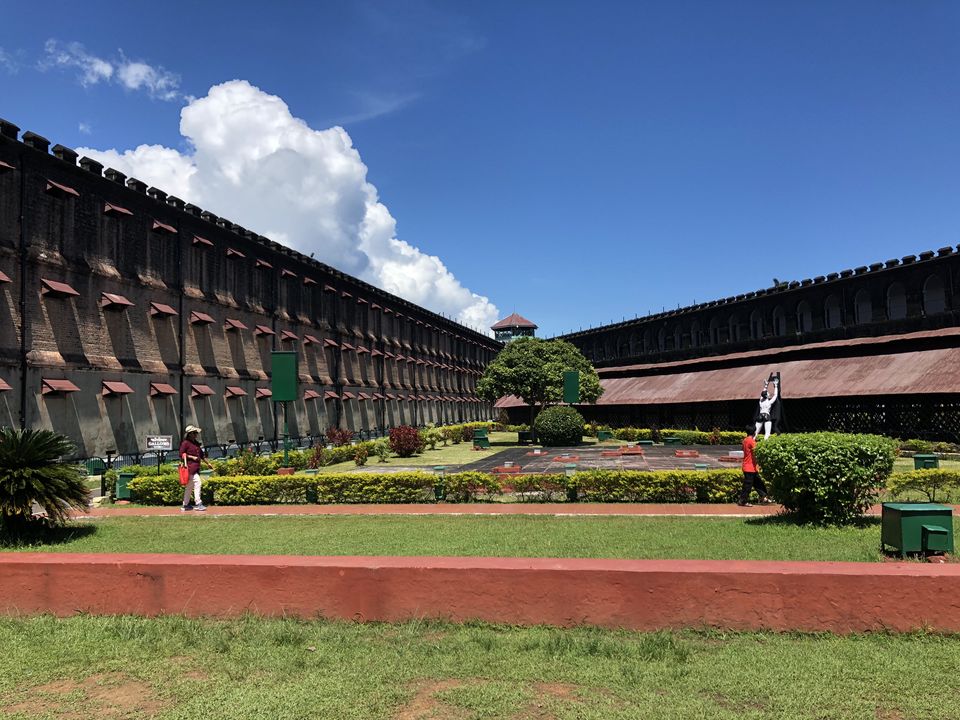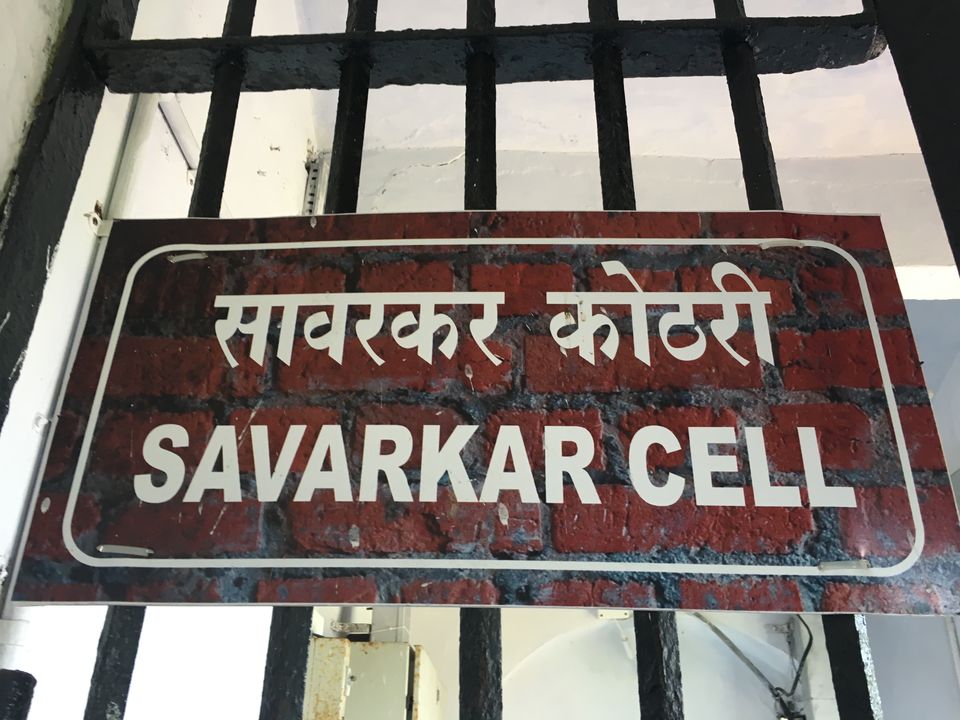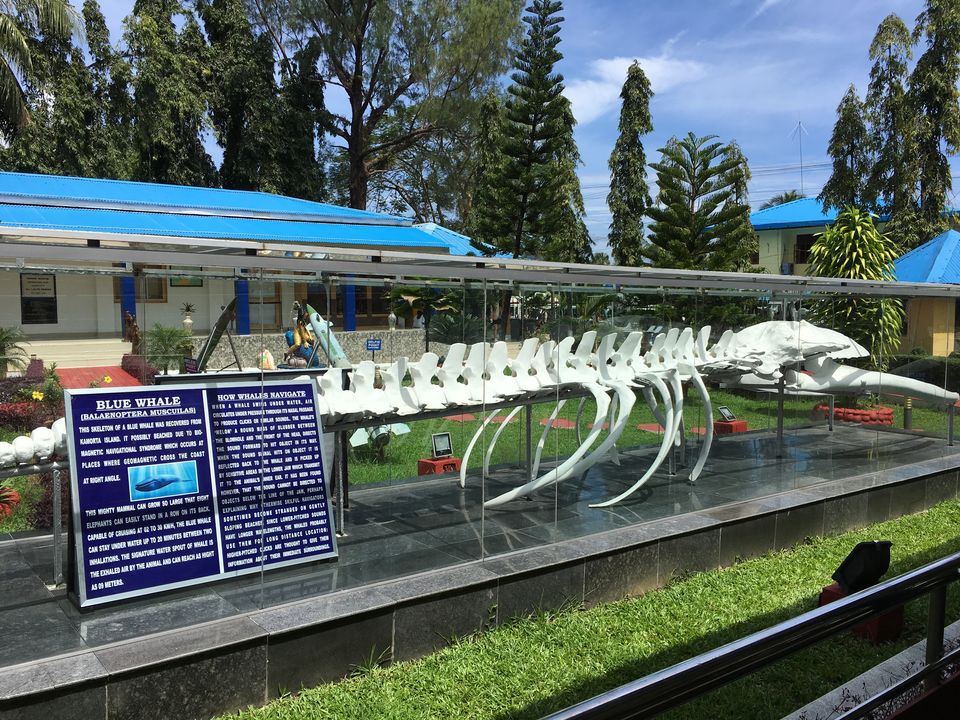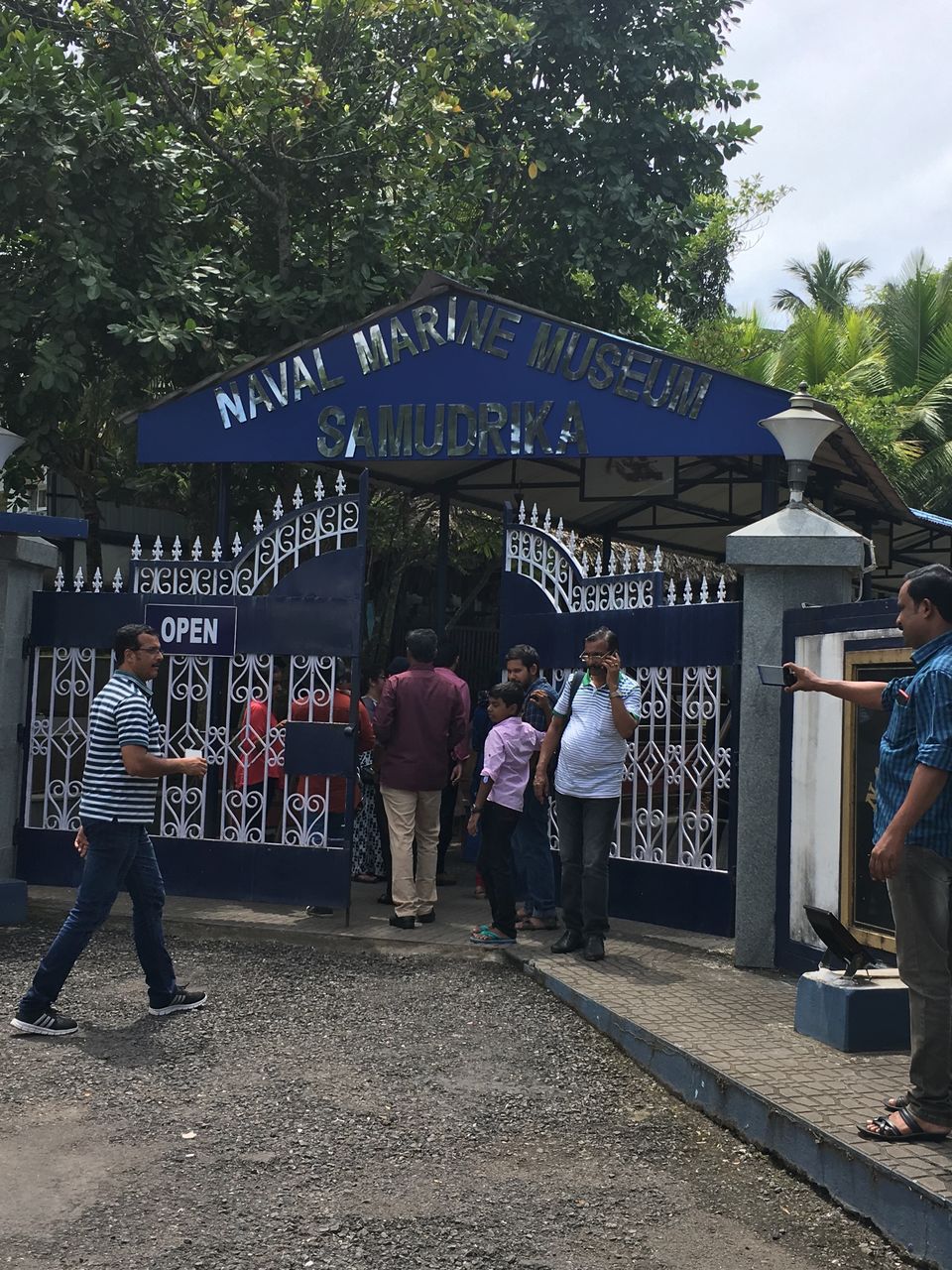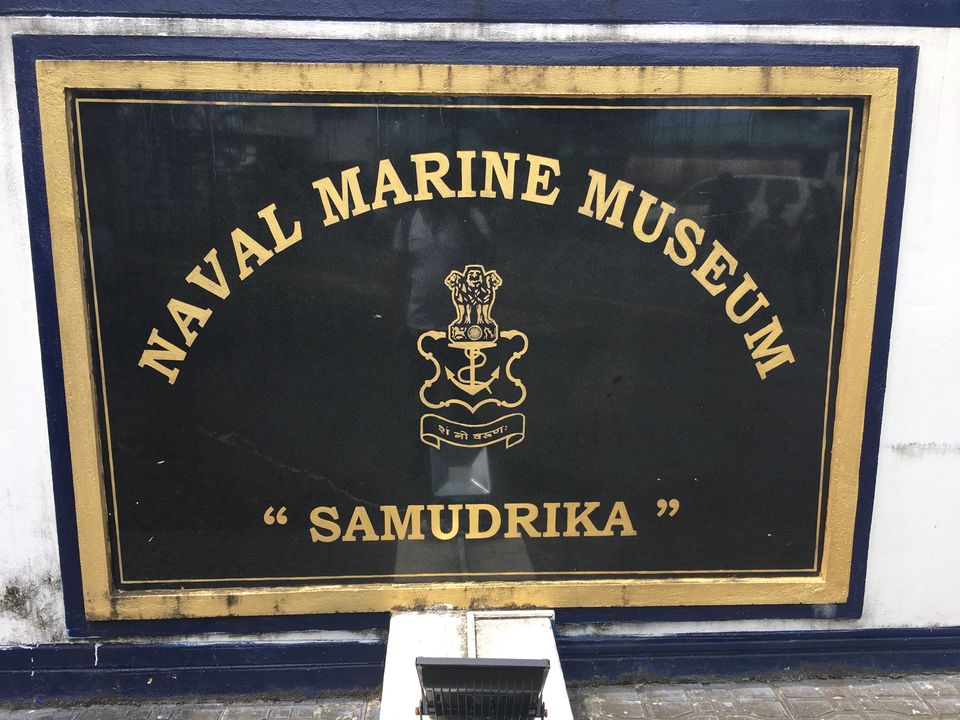 Few other places to VISIT in Andaman
Little Andaman Island, Chidiya tapu, forest museum, mini zoo.
Middle Andaman Bartang- mud volcano, lime stone cave and few beaches.
BEST TIME TO VISIT ANDAMAN ISLAND FROM OCTOBER TO FEBRUARY.
Frequent Searches Leading To This Page:-
andaman nicobar packages without airfare, andaman and nicobar road trip package from delhi, andaman and nicobar road trip package tour, top 10 things to do in andaman and nicobar islands, travel packages to andaman & nicobar