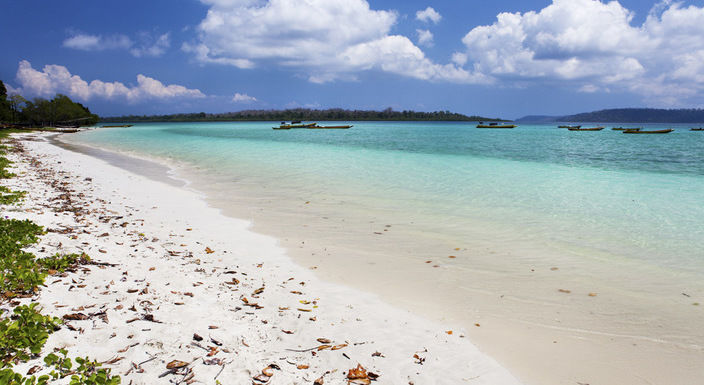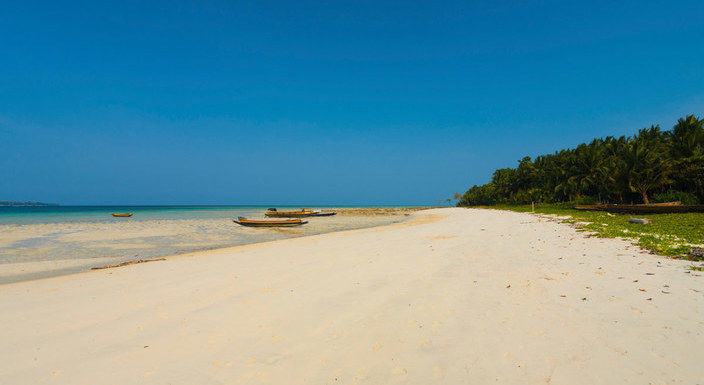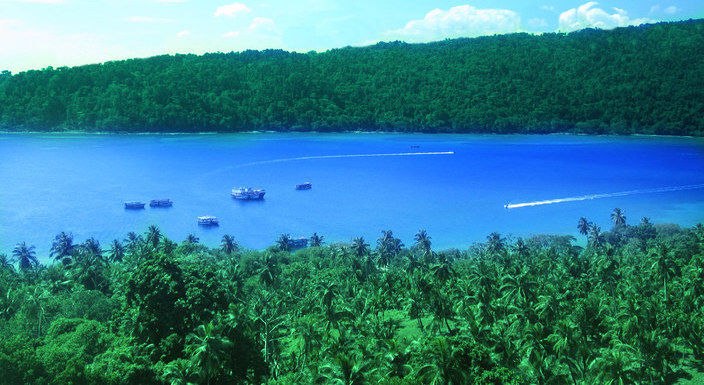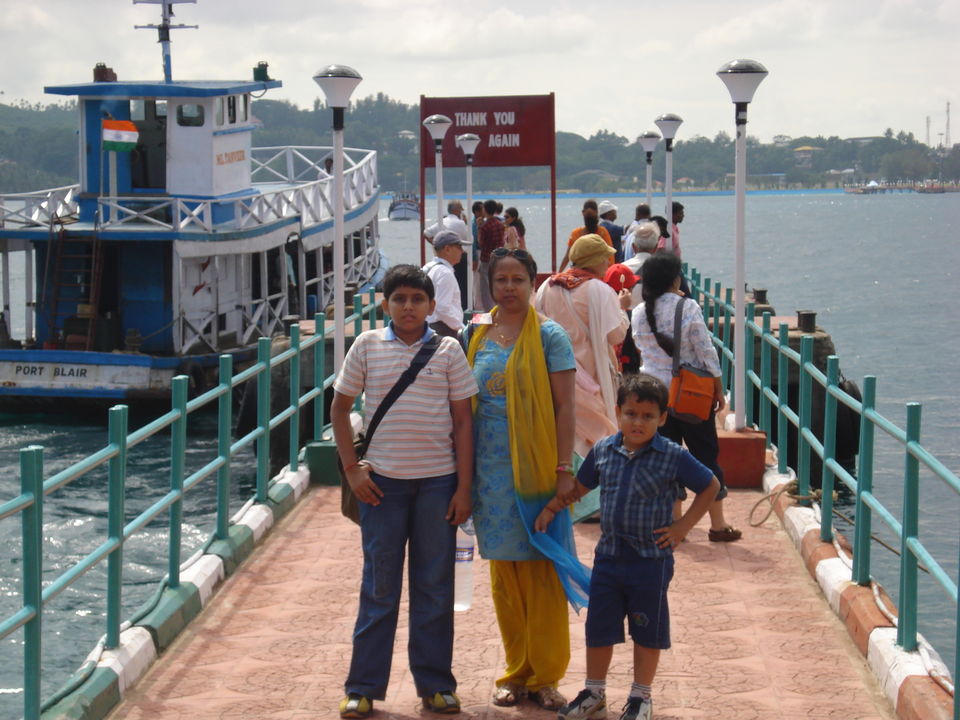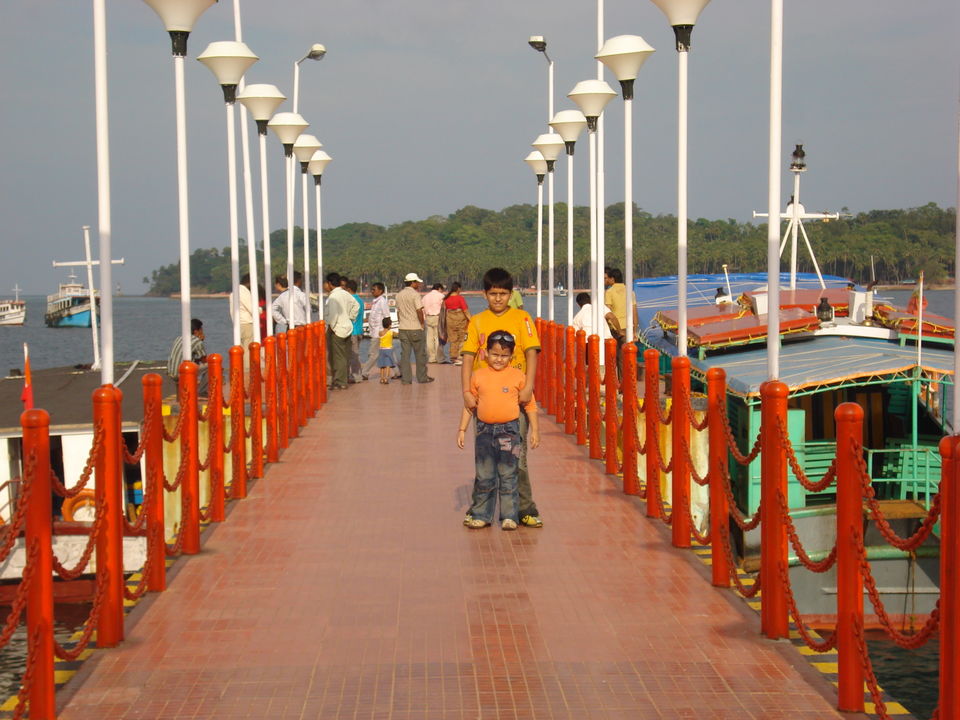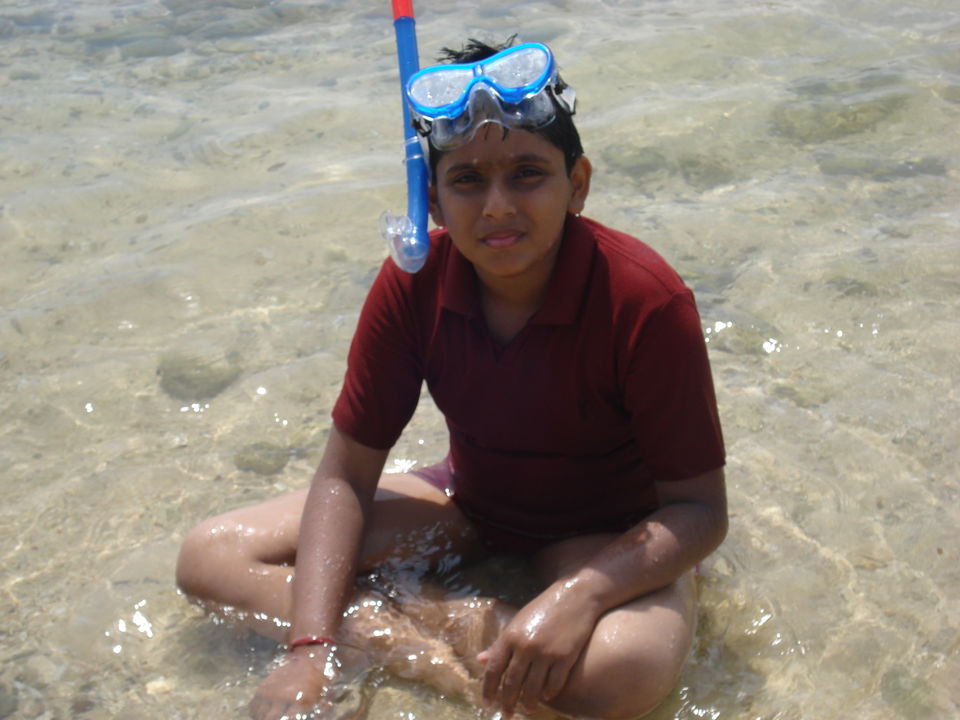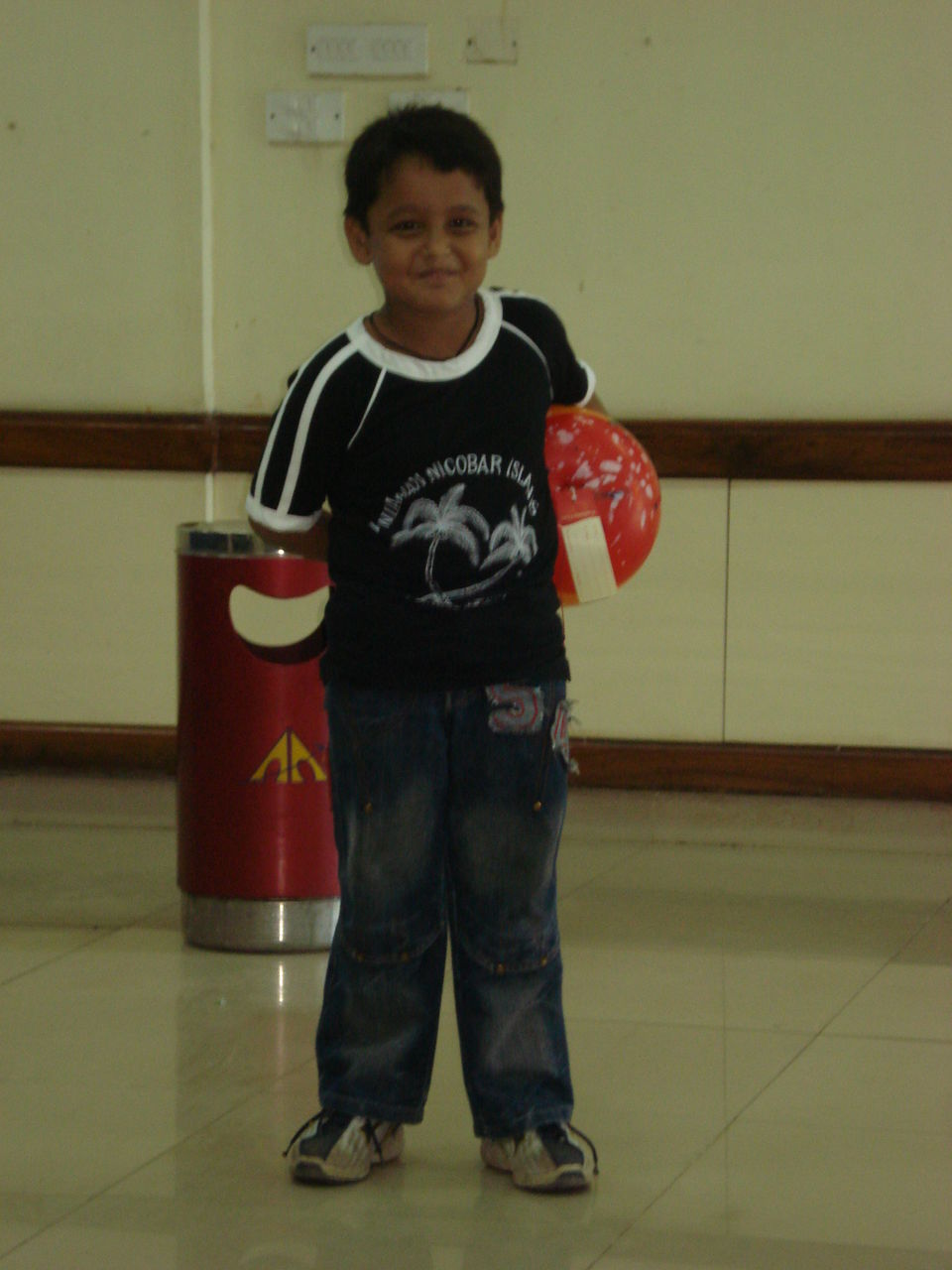 Once used as settlement for penal punishment, the Andaman & Nicobar Islands today have become a big tourist attraction. Nature lovers throng the island for its clean environment, roads, greenery as well as unpolluted fresh air. The tropical rain forests and waters of Bay of Bengal are the home to a vast collection of plant, animal and marine life. Topographically, the islands are hilly in places fringed with coconut palm, covered with tropical jungle and interspersed with flat stretches of crescent shaped beaches.
CULTURE
Andaman and Nicobar Islands have an unique culture, where all religions, languages, ethnic groups live in total peace and harmony and hence it is rightly called Mini India. Port Blair has a cosmopolitan character where people of all walks of life live together. All major festivals are celebrated with equal zeal and fervour and attended by all religious groups.
THINGS TO DO
Andaman Water Sports Complex: This unique complex offers all possible aqua-sport facilities like Water-skiing, Sail boats, Windsurfing, Speed Boats etc., and safe water sports like Paddle Boats, Row Boats etc. There is a sea water swimming pool and a change room. There is also a Memorial for the Battle of Aberdeen fought between British and Andamanee aboriginals in 1859. Nearby is an Amusement Park and a children traffic park is adjacent to it.
Snorkeling: One can enjoy the under-water marine life and view the rarest varieties of corals by snorkeling in the Mahatma Gandhi Marine National Park, Carbyn's Cove Tourism Complex, Havelock and other islands on all days from dawn to dusk depending on the weather.
Island Camping: Camps are just the right choice for the nature-lovers who wish to enjoy the sun, sea and the pristine beauty of nature by spending quiet holidays right on the beach. Tents are available on hire at all the Guest Houses at moderate rates.
Scuba Diving: Diving in Andaman waters offer a fascinating world of under-water marine life, varieties of colorful fishes, rarest of the coral reefs in the world, mysterious remains of sunken ships etc. All these can be explored through SCUBA diving.
Trekking: One can go trekking through the nature trail from Mt. Harriet to Madhuban and enjoy the rare forest life, flora and fauna. There are other trekking routes also; Trekking equipment and the tents are available on hire from Andaman Teal House.
WHERE TO STAY
Andaman & Nicobar Tourism runs a majority of the hotels on the island. Tourists visiting the island for diving can get accommodation through the dive shop as they are often associated or operate from a hotel or resort. The places to stay range from non-air conditioned dormitories to deluxe rooms and cottages between Rs 1,000 and 2,000 a night.
A marvelous mix of nature's most precious delights, the Andaman & Nicobar Islands are a once in a lifetime holiday experience. We were no exception. In India, if there a bunch of true nature lovers, they have ought to visit Andaman & Nicobar Islands.