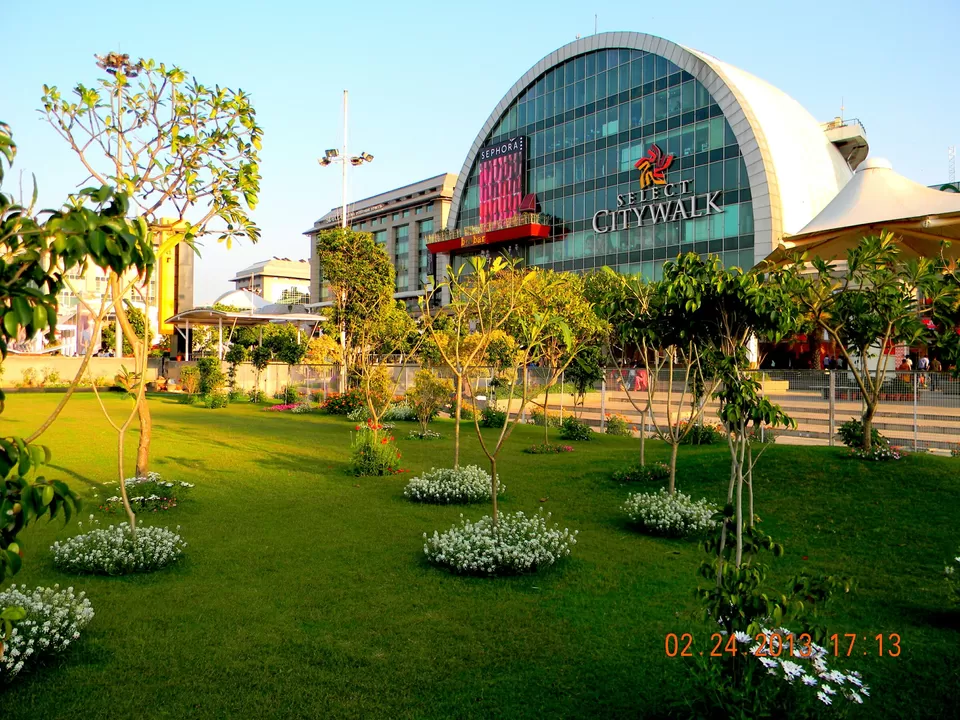 "The struggle to get off at Rajeev Chowk is no less than fending off a life-or-death situation" – says every commuter of the Delhi metro.
But no matter what, the Delhi metro is not just a rapid transit system for Delhites, rather it's a way of lifestyle. And after all these years of non-stop waiting, the yellow line of the Delhi Metro is now fully operational and ready to take you around some of Delhi's most happening and buzzing food & shopping districts.
Needless to say, one of the longest and busiest lines in the Delhi Metro is the Yellow Line, which includes the two busiest stations, Rajiv Chowk and Kashmere Gate. Between Samaypur Badli in the north and HUDA City Center in the south, the 48.8 km Yellow Line has 37 stations.
So, what's not to love? Hop on to the yellow line for a one-of-a-kind travel experience and get a taste of real Delhi using our list of the top 10 stops as your ultimate hop-shop-eat guide.
1. Sikandarpur (Gurgaon)
The first most happening stop on the yellow line, Sikandarpur is the major business hub in Gurgaon, and the uniquely designed area of DLF CyberHub, located just a few minutes away from the Sikandarpur metro station houses plenty of food outlets for those looking to hang out with friends with a side of entertainment, delicious food & cultural shows.
Distance from the metro station: 2.1 km (away from DLF CyberHub Gurgaon)
Must-visit spots here: Visit The Drunken Botanist for enticing cocktails & beers, Farzi Café for lip-smacking Iranian cuisine, and Yum Yum Cha for an amazing platter of dimsums & sushi.
2. Chattarpur
An elevated station on the Delhi Metro's Yellow Line, Chhatarpur is situated in Delhi's South West district. The locality is famous for its fancy designer boutique stores, religious sites and buzzing cafes. So, if you're someone whose wardrobe needs a fancy revamp, you know where to get down. Thank me later, haha!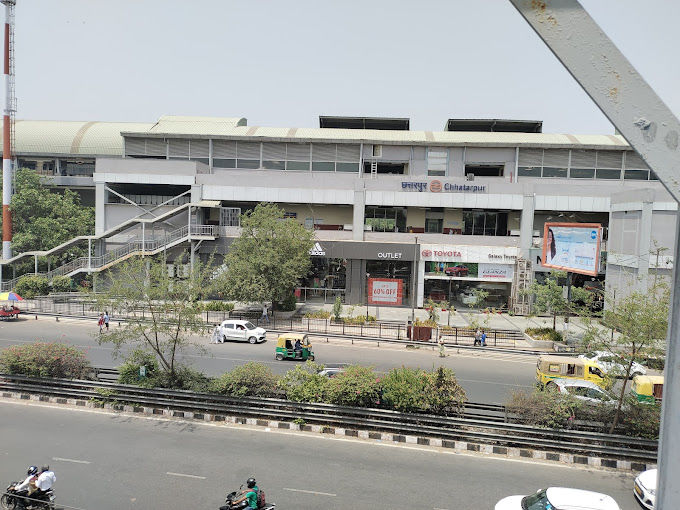 Distance from the metro station: 1.7 km (away from Chattarpur city centre)
Must-visit spots here: Chattarpur Temple, Asmairaa & Ecru Couture for shopping, Café Dori and Junglee Café for a quick round of coffee with a side of scrumptious delights.
3. Saket
Dotted with numerous fancy malls, Saket makes for a great place to indulge in quick retail therapy. It's a haven for high-heeled shopaholic souls craving to indulge in luxury shopping with a slice of scrumptious food.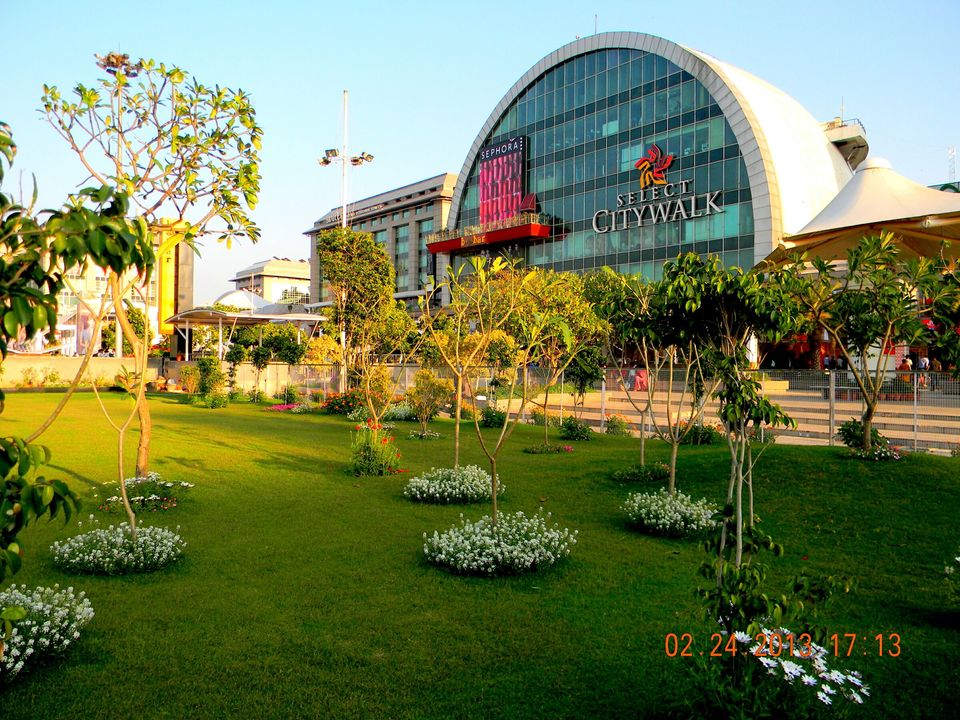 Distance from the metro station: 2.3 km (away from Saket Mall)
Must-visit spots here: Select CityWalk Mall Saket, Burma Burma (Burmese Restaurant), Mamagato (Manga-inspired Asian restaurant)
4. Hauz Khas
"Hauz Khas, Naam to suna hi hoga." – Well, it's undoubtedly one of the most popular neighbourhoods in all of South Delhi because of its Islamic architecture, quaint cafes, amazing hangout bars, clothing outlets and more. So, don't forget to get down at HKV if you truly want to encounter the beating heart of Delhi.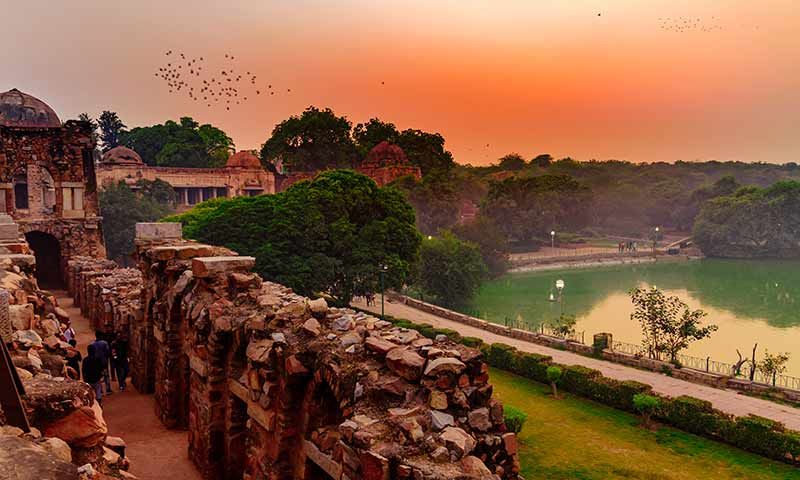 Distance from the metro station: 2km (away from HKV)
Must-visit places here: Shi Café, Imperfecto Hauz Khas (Italian restaurant), Ogaan and Touch of Gold for shopping.
5. INA - Dilli Haat
Get down at INA – Dilli Haat via Yellow Line and indulge in a dirt-cheap shopping spree at Sarojini Nagar or sample mouth-watering street food at the Dilli Haat complex.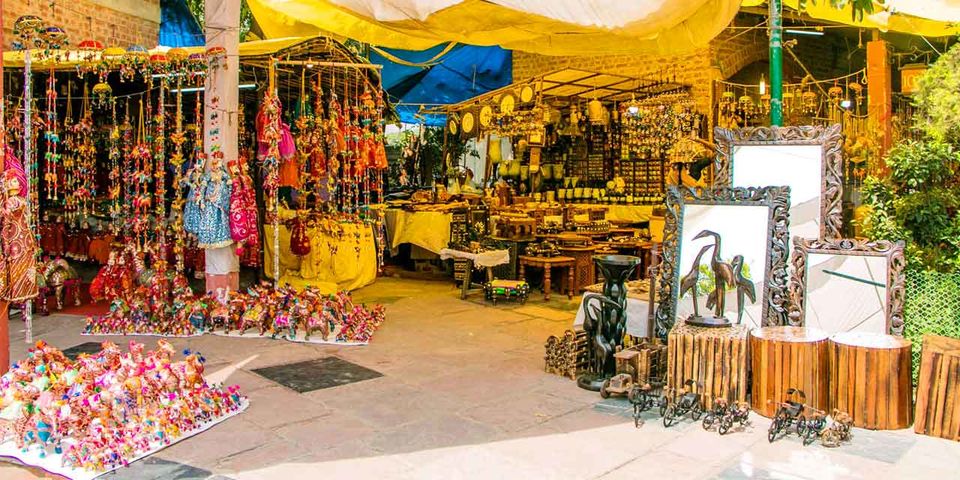 Distance from the metro station: 2.1 KM (AWAY FROM Sarojini Nagar)
Must-Visit spots here: Navdanya Organic Food Restaurant, Bijoli Grill & Anantha for food & drinks in Dilli Haat
6. Jor Bagh
The Jor Bagh market has always drawn gourmet food lovers, bookshop shelf-rover academics, and locals looking for a certain stately sophistication. Wide streets, well-kept parks, and convenient access to the Delhi Metro are all features of Jor Bagh. Also, if you're someone who enjoys sweet pancakes or savoury delights, don't forget to drive your way to the retro-styled 'All-American Diner' at India Habitat Centre.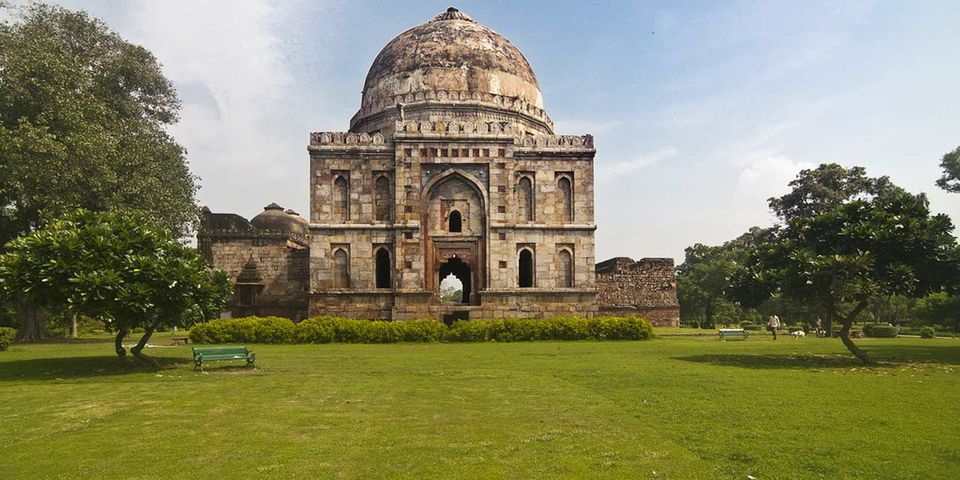 Distance from the metro station: 1.5 km (away from Jor Bagh Market)
Must-visit spots here: Lodhi Garden, Nehru Park, Nizamuddin Dargah, India Habitat Centre
7. Patel Chowk
Get off at Patel Chowk, one of the southernmost stations on the Yellow Line and zip your way to Janpath Market and get your hands on some of the quirky bags, imitation jewellery, leather products and handicrafts.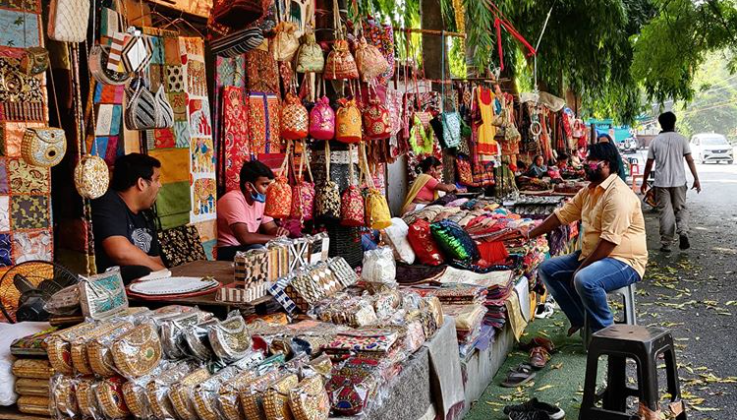 Distance from the metro station: 300 metres (away from Janpath Market)
8. Rajiv Chowk
Get down at Rajiv Chowk, one of the busiest metro stations in Delhi, and ride your way to Connaught Place, the business hub of Delhi, widely popular for its Georgian-style buildings, enticing bars & restaurants, and upscale clothing outlets.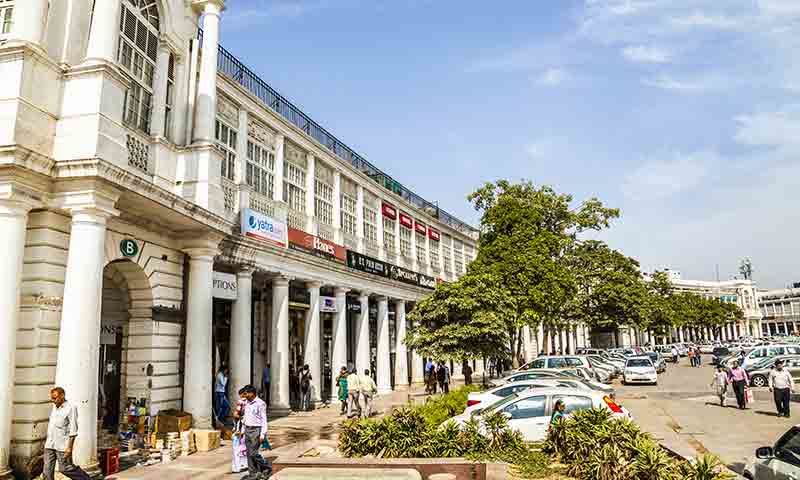 Distance from the metro station: 1.8 km (away from CP)
Must-visit places here: Visit the Ministry Of Beer, QBA (multicuisine restaurant), Lazeez Affaire, and Tamra (American cuisine) for an amazing dining experience in CP.
9. Old Delhi
Get down at the Old Delhi metro station on the Yellow Line and ride your way to Chandni Chowk, the oldest market area in the capital. One of Delhi's biggest wholesale markets, Chandni Chowk continues to draw a significant number of shoppers every day. Suneja Sons for paper goods and Mehr Chand & Sons for dry fruits near Khari Baoli are two particularly well-known stores in Chandni Chowk.
Additionally, you may find some of the best street snacks, Indian spices, and designer knock-offs at throwaway prices while zipping through the narrow crowded lanes of Old Delhi.
And yeah, before you settle down to purchase anything, don't forget to bargain!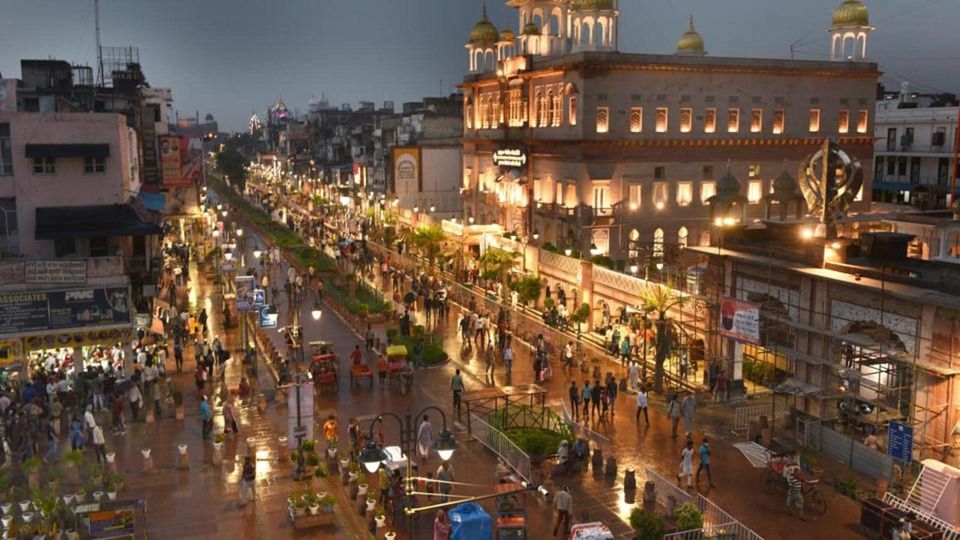 Distance from the metro station: 2.8 km (away from Chandni Chowk)
Must-visit places here: Parathe Wali Gali, Karim's for delicious kebabs, Natraj Dahi Bhalla Corner for savoury Chaat and Dariba Corner for sweet & syrupy jalebi.
10. Majnu ka Tilla
To round off your food & shopping expedition with a burst of wanderlust & vibrant colours, get down at Vidhan Sabha Metro Station on the Yellow Line and head your way to 'Majnu Ka Tilla.' This Tibetan neighbourhood is popular for its vibrant alleyways, savoury cuisine, quaint cafés, and budget-friendly shops selling eclectic clothing & accessories.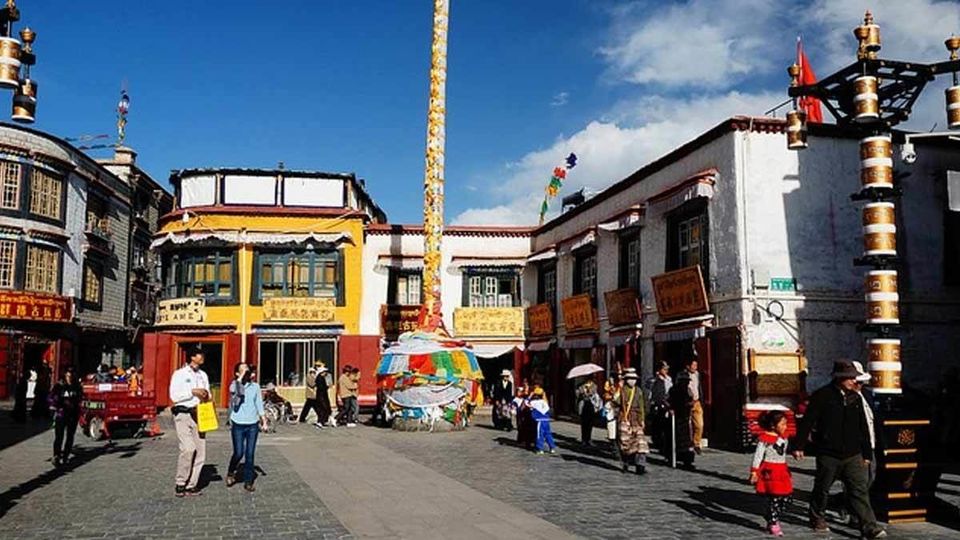 Distance from the metro station: 1.8 km (away from Majnu ka Tilla)
Must-visit places here: Ama Café for delicious English breakfast & pancakes, Coffee House for a little coffee break with banana muffins, AMA Restaurant for authentic Tibetan cuisine, Yamuna Café for lip-smacking pizzas & pasta
So, what are your favourite hop-shop-eat spots in Delhi? Do recommend your favourites in the comments below.
Also, if you're a regular dweller of Delhi Metro's Yellow Line, you can share your experiences with us here or write about it on Tripoto and earn amazing rewards & travel credits!
If you like reading my articles, then show it some love here and follow me on Instagram and YouTube for budget-friendly travel & food recommendations.