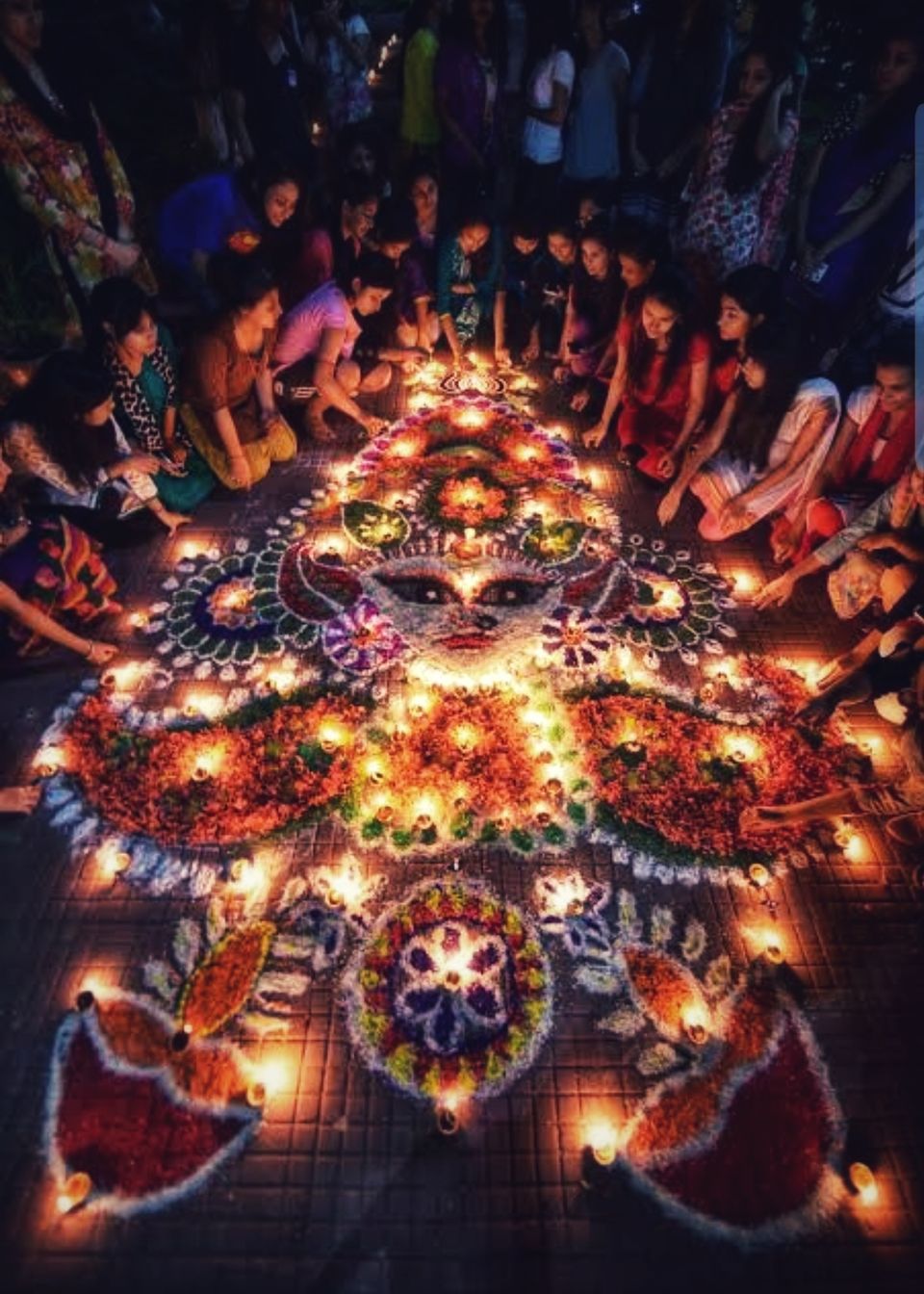 Diwali is round the corner and one can witness an energy and enthusiasm in the markets due to this festival. Diwali is an extravaganza and a favorite of all age groups. Everyone waits for this festival desperately all through the year. The whole city of Delhi celebrates this festival of lights with absolute fervor and interest. One should know the best ways to make Diwali more special.There are many local Diwali markets offering great opportunity to buy different items for your family, friends, and neighbors.
Dhanteras, that comes a day before Diwali, is one such event when people buy things and shopping is nothing less than auspicious. So obviously, the shopkeepers wait eagerly for the arrival of the festival of light, which brightens up their bank balance and wallets!
If you are going out for Diwali shopping in Delhi, make sure you visit these lovely bazaars where you can buy a range of clothes, attractive jewellery, gorgeous lamps, fancy electronic products and a number of decorative items. Also, these markets sell some beautifully carved idols of Laxmi and Ganesha, which are absolute must buys in Diwali.
This Diwali, you can shop till your drop, and not feel the pinch because they are so worth it. Don't miss out on our favourite picks. Here is the list of some great places for shopping on Diwali.
Chandni Chowk Market
Chandni Chowk is a great place to shop for various festive items. One can enjoy here ultimate Diwali shopping by buying stuffs for Dhanteras and Laxmi Puja. The narrow passages of Chandni Chowk are very old and are divided into various specialized markets. From Dariba Kalan, you can buy a vast collection of silver and gold ornaments. Shops around the Jama Masjid, sells crackers and fireworks. From Sadar Bazar, you can buy variety of firecrackers. At Kinari Bazar, you can find shops selling aromatic candles, beautiful lampshades, attractive décor items, beautiful gift boxes and much more. In these markets, you can also buy Gold plated playing cards.
Closed on: Sunday
Nearest metro station: Chandni Chowk
Dilli Haat
It is a great place to shop for different items on Diwali. Being a hub of culture and traditions, the charm of this place is simply unparallel especially during Diwali. As soon as the festival comes close, the place is enriched with folk dances, magical shows, puppet shows and other activities. One can enjoy here great shopping opportunities and buy a number of ethic clothes and antique jewelry along with decorative stuffs like readymade Rangoli, torans and idols of Goddess Lakshmi and Lord Ganesha. There are several beautifully crafted items and various colorful options available to buy from Dilli Haat on Diwali.
Closed on: Open everyday
Nearest metro station: INA
Sunder Nagar Diwali Mela
This festive mela is loved by Delhiites from more than 50 years. It mesmerizes the visitors a number of festivities, including food stalls and magic shows. One can also buy here a wide range of items like, handicrafts, apparels, home décor, fashion jewelry, earthen lamps, aromatic candles, and more.
Open on Saturday and Sunday
Nearest metro station: Central Secretariat
Select City Walk Diwali Bazaar
Visit Select City Walk Diwali Mela to get an insight into top things to buy for family and friends. The place offers some of the great options to choose from. One can find here apparel and accessories to curios for home. This market is installed on the first floor balcony and sells various remarkable shopping items like designer candles, expensive decorative items, ethnic jewelries and apparels, and much more. This is a wonderful place to shop on Diwali.
Open Everyday
Nearest metro station: saket
Tibetan Market, New Delhi
You'll love this place if you have an inclination for handicrafts. Diwali is that time of the year when this little Tibetan market on Janpath Road is flooded with designer lamps, earthen diyas, gorgeous lights and other decorative items. Here, you can also buy some colourful bags and artificial jewellery such as earrings, anklets, rings and bracelets, among others.
Closed on: Sunday
Nearest metro station: Janpath
Lajpat Nagar
Another market that many Diwali shoppers head to is Lajpat Nagar, especially when it comes to the variety offered in terms of festive wear- you get outfits, bags, accessories and shoes at fairly reasonable prices.
Outstation craftsmen also set up shops on pavements selling lights, candles, diyas, rangoli colours, besides paper decorations- all of which add that festive zing to your home.
Closed on: Monday
Nearest metro station: lajpath Nagar
Wishes you all a very 'Happy Deepawali' in advance. Stay blessed and keep traveling.