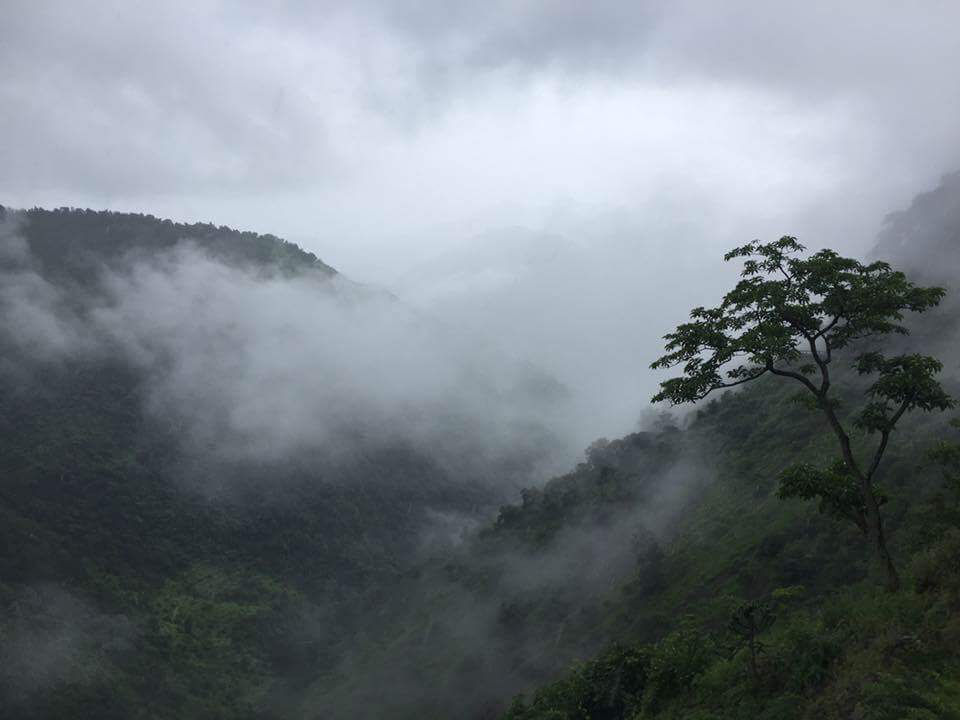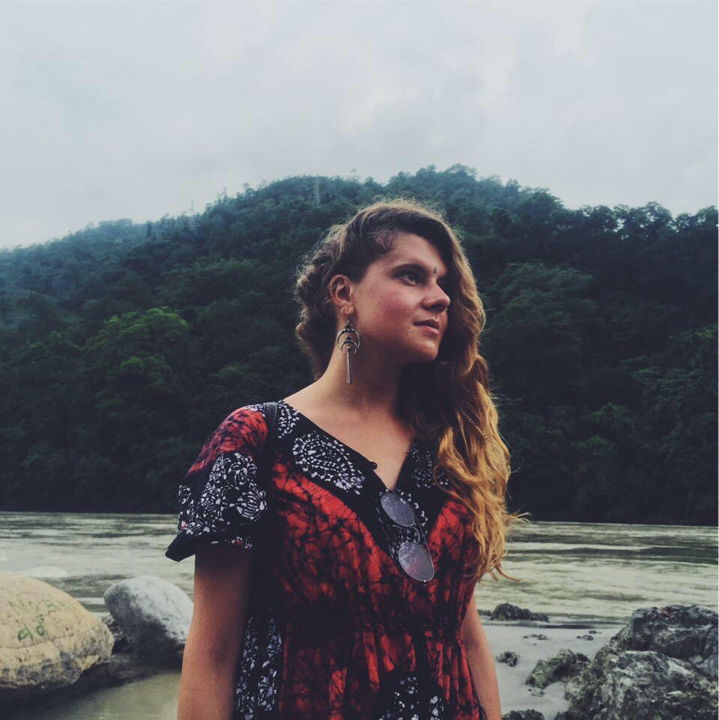 Each journey is transformational and triggers changes deep within us. However some places we have a special connection with – one that leaves us breathless with realizations and a deep feeling of calm and knowledge. Inner knowledge.
For me this place happened to be the one at the foot of Himalayas – a place not far from where the lovely Ganga river gently steps off the majestic hills and begins her flow of silver waters - to the city of Rishikesh and on and on.
All of India, indeed, is a unique country, but it was when I first stepped on the Lakshman Jhula bridge last March, for the first time in my life I felt at home. Lucky me to have found this place at only 25, while many spend lives not finding it at all. In the first hour I fell deeply in love with the energy, the nature and the people of this city, where yogis and rishis have collected wisdom for ages, in the silver sand, grain by grain, in the patterned stones on the shores of the great Ganga.
In India, I must say, it is all about water, washing and swirling you from all around, cleansing you night and day, and in the city of Rishikesh it is Ganga who carefully guards your dreams at night and accelerates processes in the day, bringing you quicker and a more aware understanding of where you stand and what you have to penetrate through and into to continue your journey of life, which never ends, really.
When I arrived there, I had a return ticket home in exactly one week. And I had even bought a bus ticket to Delhi, but on my last night in the city I had a dream: snow covered peaks of Himalayas, which I had never seen in real life, and my friend from back home saying: "What?! You're only coming back in a month?!" This was a clear sign. I woke up and decided that I will try my best to prolong my stay here and make it to see the higher Himalayas, which I saw in the dream. I spent the next two hours walking down the main road and asking all my friends and acquaintances who I have grown close with during the week I spent there, whether they could offer me a job so that I can no longer continue to travel, but to live in dear Rishikesh. In three hours I had a job as a receptionist in a guest house and was calling my parents back home to let them know that I will not be coming home the day after tomorrow, and I do not know when I will be.
For the first time in my life, I felt like I did what my soul truly desired and need I explain what a wonderful feeling it is? Probably the only one worth living for, really. I will spare the details on how many lessons I had learned in the following weeks, on how I fell in love and went through one of the biggest challenges of our time – choosing unconditional love over ego – on how I grew bigger and brighter with every second, every minute and every day, rinsing my hair in the Ganga and asking her to take away all that doesn't help me grow.
Time flew, and I had a medical issue to take care of back home, so I had to buy a plane ticket to Moscow.
Snow covered peaks that I saw in my dreams were not forgotten by me, and the minute my friend offered me to drive up to Dharamsala to spend my last days in India higher, I agreed without a doubt.
However, the higher you aim, the more challenges you will face – it is a natural test from the universe to check how serious you are in your intentions to know and see more. The day before our planned departure I twisted my ankle and was in terrible pain, yet that didn't stop me. I packed my bag and limped to the car. Then, arriving in Dharamsala, I was limping up and down hills, from here to there, until I got the view that I was awaiting– I saw them. The beauty of the crystal clear mountains covered with glittering snow left me mesmerized – that was the second I knew that from now on it is only mountains that I want to see and live in.
I would go higher, but another physical challenge hit me – an intestinal infection trapped me to a bed, and that's when I realized that I cannot jump to the top from the first try. I left back to Moscow knowing that it was only the start of my journey.
Recently, just this August I returned for level two. Returning to my darling Rishikesh, I was curious to observe myself one year back, when I thought I had understood it all, and realizing that at that point back I only merely approached real knowledge.
This time, I told myself, I will go higher. Which I did – I travelled up to Manali and Spiti valley was a desired route, having just enough days left to go there. Yet again, my physical body decided otherwise. During Monsoon there is much more water, and I was unlucky enough to get an infection through an open wound. I spent my last days in India trapped to a hospital bed, yet I had no worries, because I knew. I knew that this was just a part of the journey which implies ups and downs.
They say that Himalays don't allow you in easily. They say that a person is measured by their willpower and ability to stand back up after failing again and again.
I have no worries. Himalays whisper to me in dreams that they are waiting and that the best is yet to come.
"Good things take time", - was the key phrase of my second journey to India and I smile silently, knowing that it is so.
They also say that third time is a charm and I believe that Tripoto will help me reach my snow covered peaks sooner than I can imagine and not only in dreams.
And so be it.
#TripotoTakeMeToHampta