"If you fail to plan, you are planning to fail"
-Benjamin Franklin
Well! Well! Well! This saying is no doubt true in all spheres of life except one. You all must have guessed it right, Its Travelling!
This is how we had our first unplanned and pseudo planned weekend trip to the World Capital of Yoga i.e. RISHIKESH
TIME OF TRAVEL
We took the weekend trip in last week of February before the whole lockdown situation was to set in. We had deliberated and discussed all aspects of the trip and had also booked the hotel and Volvo bus for both sides i.e. going from Delhi to Rishikhesh and Rishikesh to Delhi. Only to decipher later that nothing that we had booked will work out.
BUS TO TRAIN
Well, as stated above we had done booking of Volvo Buses with a startup called Zingbus which has decent buses and they all leave from Kashmiri Gate, New Delhi. We had booked for an overnight journey hoping to get some sleep. The bus to start with was not on time which we neglected in the excitement of the trip. The bus has decent seats and provides thin blankets for the journey. The journey was decent except few bumps on the road here and there. The bus stopped only once for basic washroom break and deboarded us at the outskirts of Rishikesh by 6:00 a.m. in the Morning.
Not to worry, there are enough Auto wala that will take you to the beautiful sides of Ganga River near Laxman Jhulla for a slightly higher prices which range anywhere between 200-500 Rupees.
During our return we did not take the bus route as it was not as comfortable as we thought and therefore, we on the spot a few hours before our return journey booked tickets in the infamous Nanda Devi which runs between Dehradun to New Delhi. Luckily, the tickets were confirmed and we did not face any issue in the return journey. To answer the curious minds, we tried taking local bus from Rishikesh to Dehradun to catch the train but after few failed attempts we took local car safari ride which runs between both cities and charges you anywhere between 100-200 rupees.
HOTEL AND STAY
As mentioned above, we had booked everything and in the same manner we had booked hotel also which was right across the Lakshman Jhulla. That after being tired from the bus journey we were looking to rest but to our disappointment the hotel had some issue in the booking and our rooms were to be give only at 12 in the Noon.
That is where the real adventure began for us, after being turned out at the "so called" booked hotel we went ahead and first of all hired a "HIMALAYAN" bike for ourselves. The shop owner was a very cooperative person and helped us in all manner in renting the bike. You can hire the bike anywhere between 1000-1500 Rupees per day.
We then through a common friend got a reference of a Camp cum hotel which offered rooms just across a small river backside. The Camps were named "Ambika Resort" where you get wonderful rooms with scenic beauty and food to relish. The details of the person can be sort through us. We would happy to help the voice of Mr. Modi i.e. "Vocal for Local".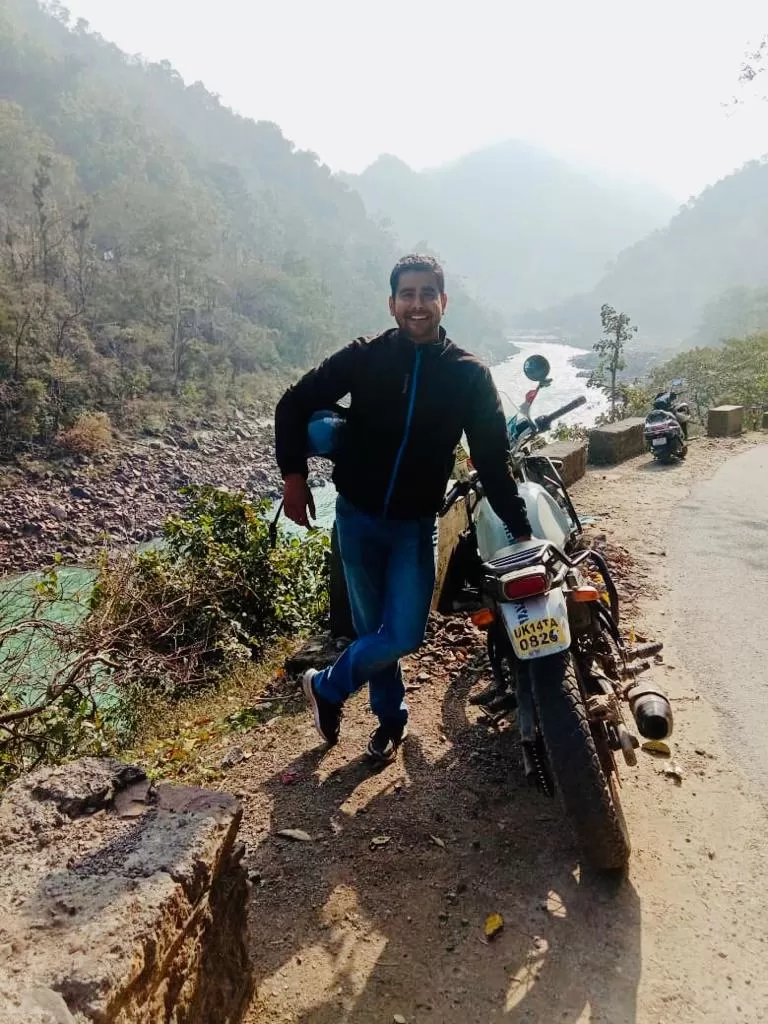 THINGS TO DO
We as very evident by now had no fixed plans so we did anything and everything which was possible in the limited time. We took ride to near by temple on the rented bike. We sat near amazing beautiful side of Ganges, the view and serenity of which was breath taking. We enjoyed our mornings having breakfast under the winter sun. Went to the backside of resort and dipped feet and heart in the cold waters.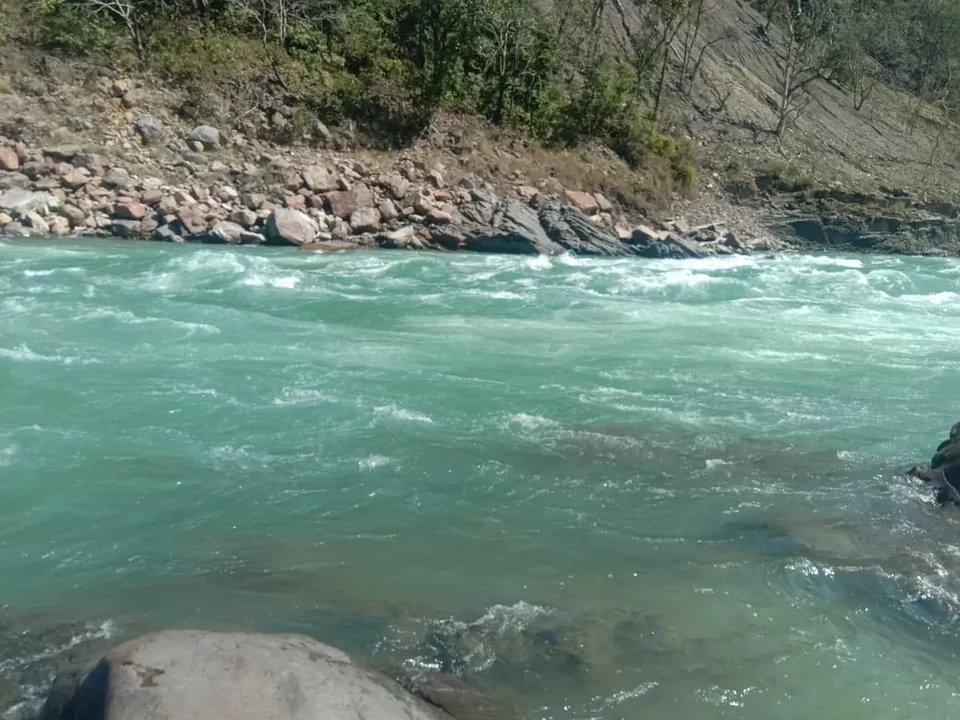 The other beautiful thing that we did was attending the Ganga aarti as "Teravani Ghat". The experience will leave you spell bound forever.
So, do not wait for that perfect planning or days, rather pack your bags on any random weekend and have a mesmerizing experience at the world capital of Yoga which offers experience for every kind of soul. You can do anything from adventure sports to biking to just meditating at the Ghats of Ganga.
#Escape#Travel#Rishikhesh#Delhi# Getaway#Uttarakhand#Teravani Ghat