we had started form New Delhi and we were 8 people in the gang and started a trip journey towards Auli Uttrkhand on 11th January 2018, we were travelling by Innova with us.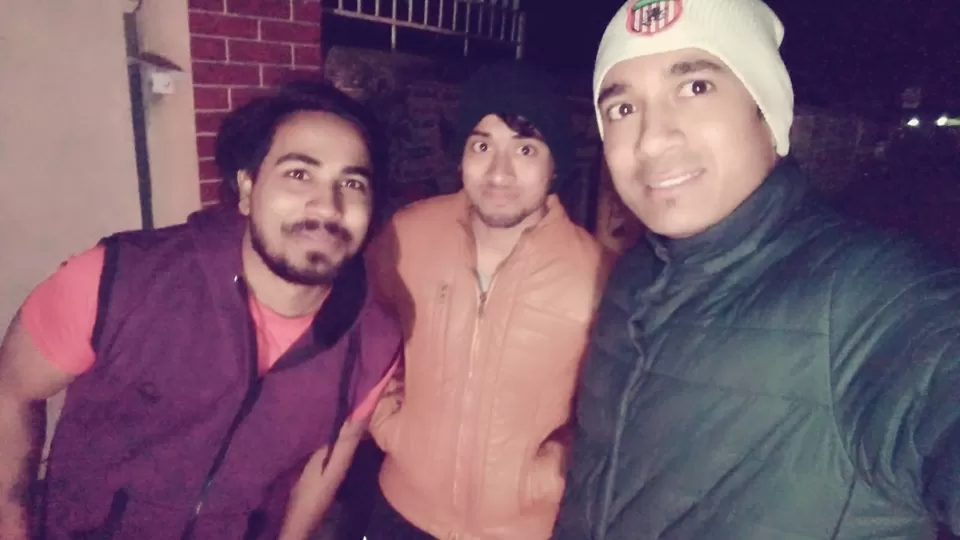 After a 4.30hrs drive we reached at Rishikesh at 2.30 AM, we wanted to go forward Auli, but on the checkpost of Rishikesh their officials stopped us and told that we can move forward after 6-AM because the roads are quite dangerous for driving many wild animals roams freely on the road and because it was the month of January fog was the main reason, so after the detailed conversation with the checkpost officials, we parked are vehicle and start exploring Rishikesh in night it was quite cold and than we reached on the bank of Ganga River and spent across 2hrs there, was a pleasent experience of sitting on the bank of Ganga River with friends and the time is likely 3-Am, there were only two sounds that we were listening first the flowing Roar of Ganga river and second our own voices. Love that feeling after 8 months of that trip I could not forget that experience.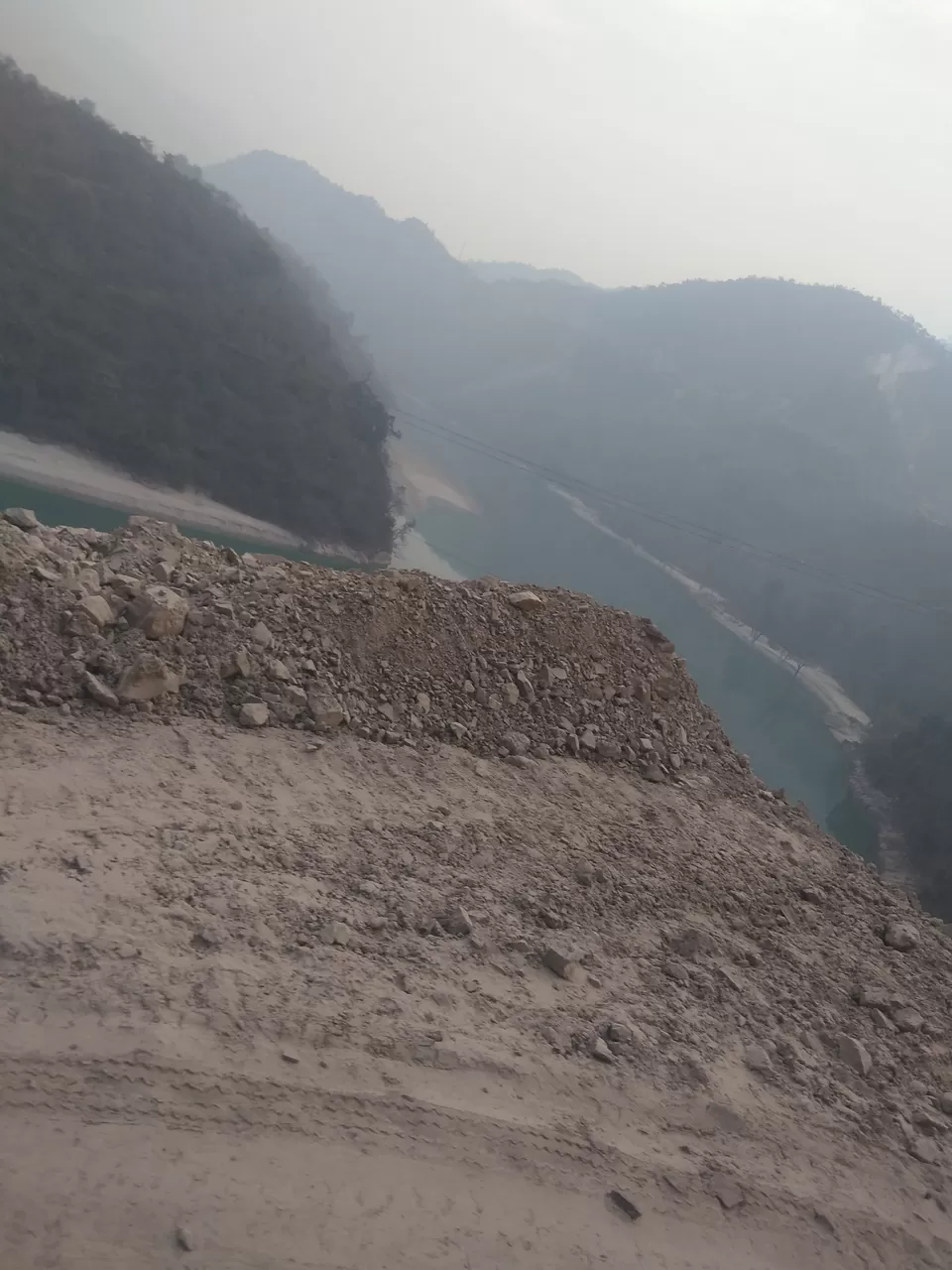 Now the time was 6.15 AM and we started are drive again towards Auli and left The Holy city Rishikesh back. roads are not so good but the views were awesome cant explain you in words. some more clicks the way views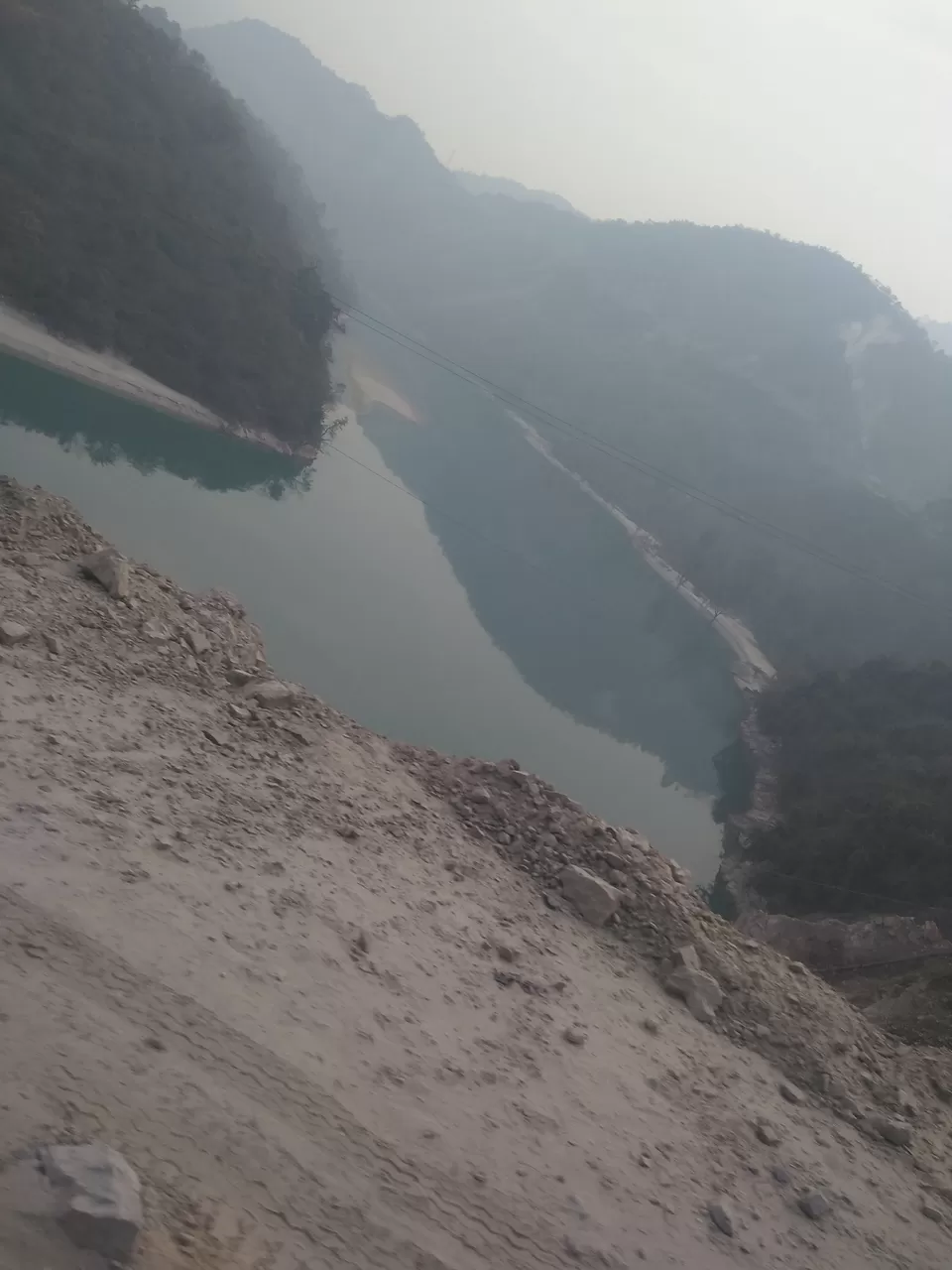 Today that idiom is come true that told us that Ways are more beautiful than the destination, we took so much time to reach Auli because when we see a very scenic view, we halt there and just look at that place for some minutes continuously and thank the god that they made this epic nature.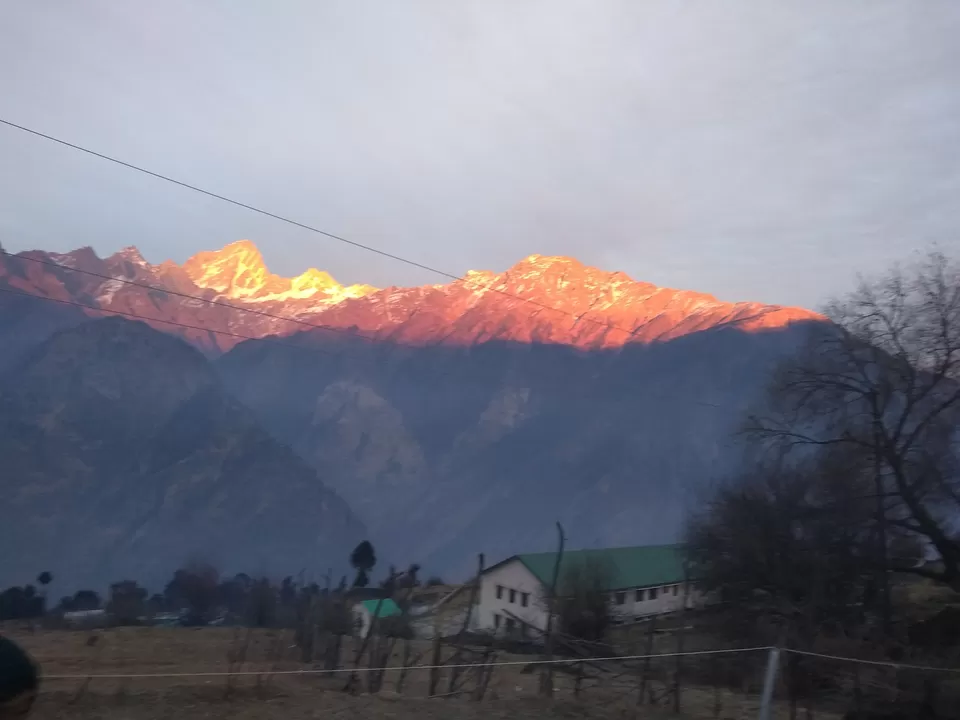 After a very long drive we reached at Auli base camp around 4PM in evening we checked in a Guest house, the owner of the guest house was so supportive and cooperative in nature. we checked in our rooms (here you can get rooms on a very reasonable price like starting from 1000Rs for 2 persons). c
we get fresh n up and than one of my friend shouted from outside that guyz come outside fast see the scene guyz come fats we all ran towards him and than we seen that scenery. "wow yaar what a Nazara man" that was the words I was saying. Like fire mountains, Golden mountains anything you can say.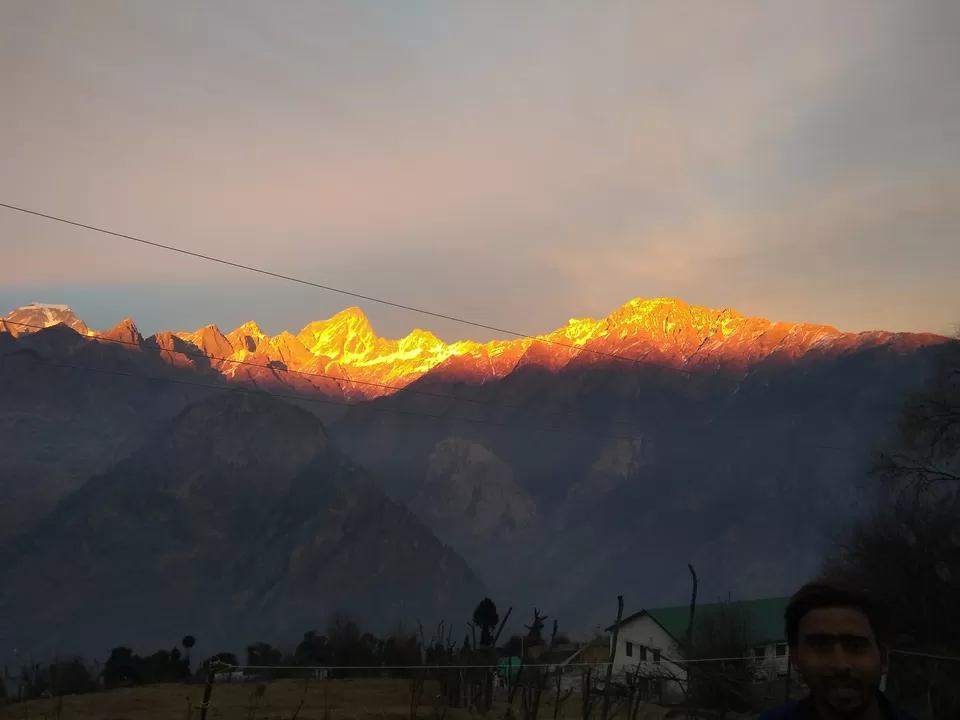 continuously approx 1hr we seated there and just looking on the mountains and thinkhing like is it real or any fiction. Amazing view we have witnessed that time. After this we ordered dinner and take some sleep at night because all were feeling very tired. Now we will talk about Next Morning, how we recahed for trrkking and all.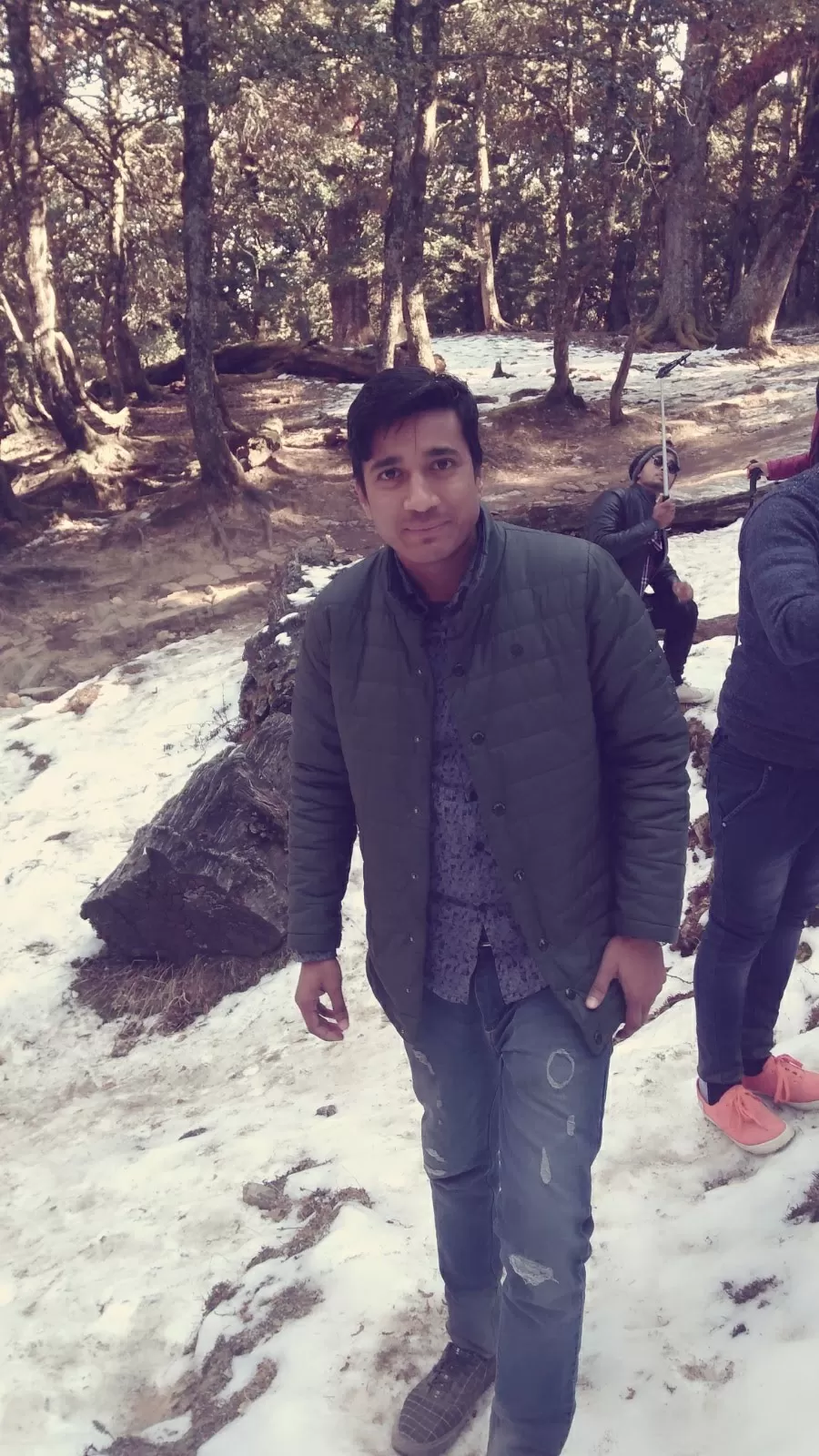 In the morning after getting fresh we were ready for the Trekking for approx 3-4hrs passing through Jungles and plains some mighty places some historic temples and many more things in between of the way to the top peak. after a 4hrs trekking we reached at top where the famouns Nanda devi Peak was visible and the best feeling of our overall journey. All around there was many mountains some were so green and so were white snow covered mountains.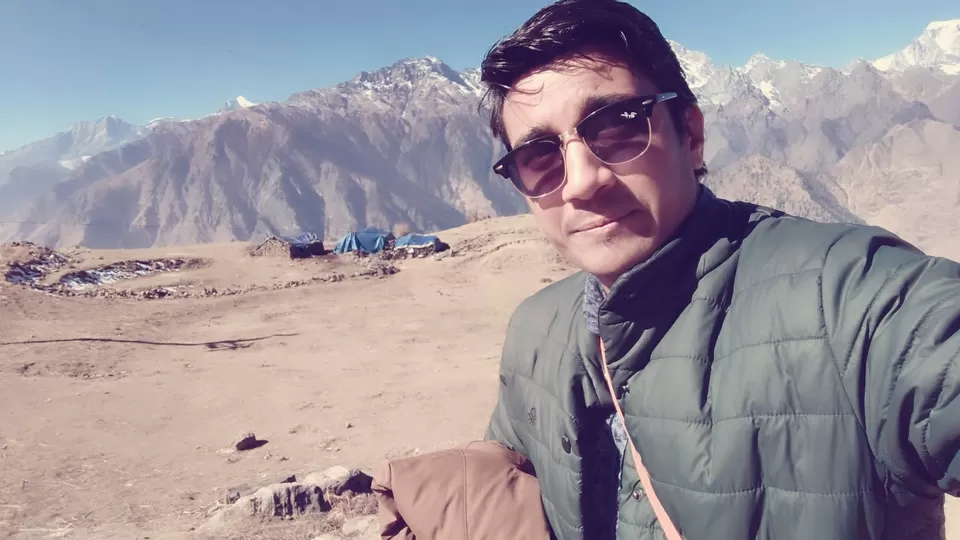 when we were about to reach on top.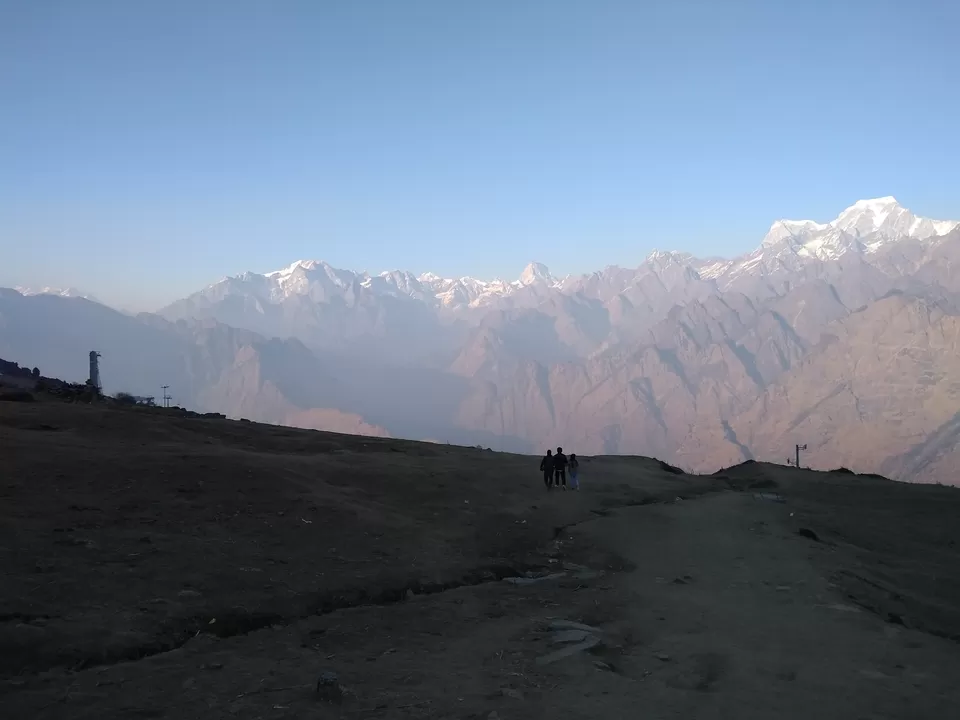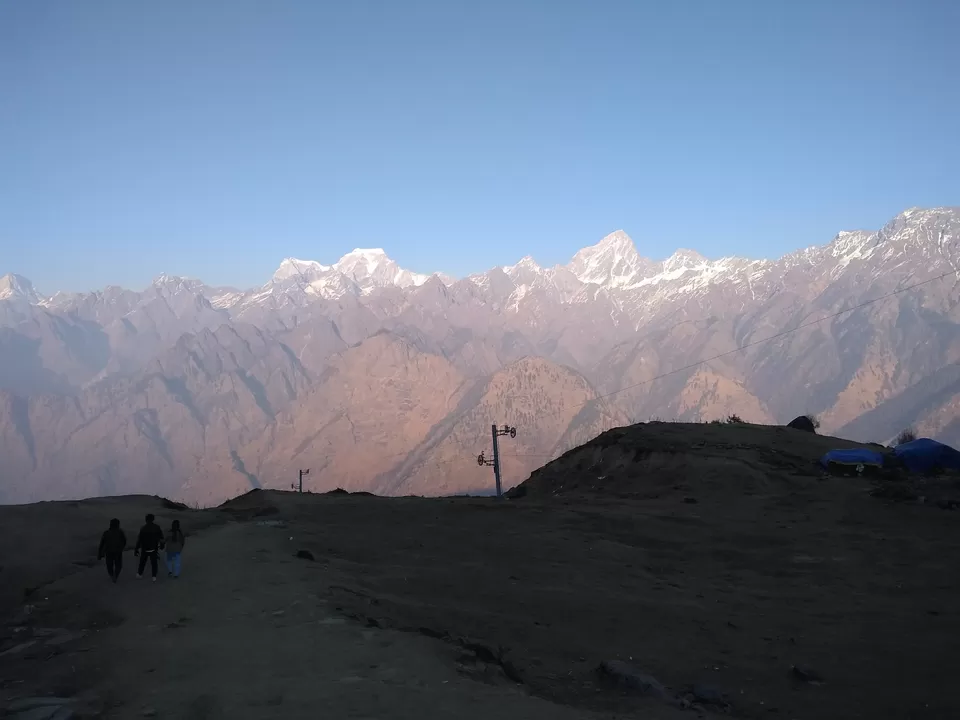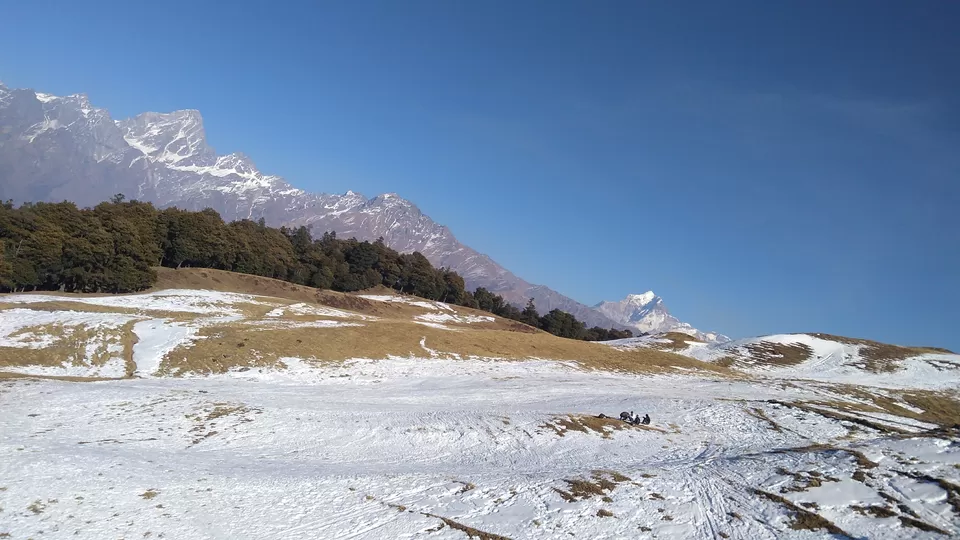 Here we have reached on top and the views are as picture are showing all around just a white covered snow and peaks that are calling us like come to me and just explore the nature as you can explore.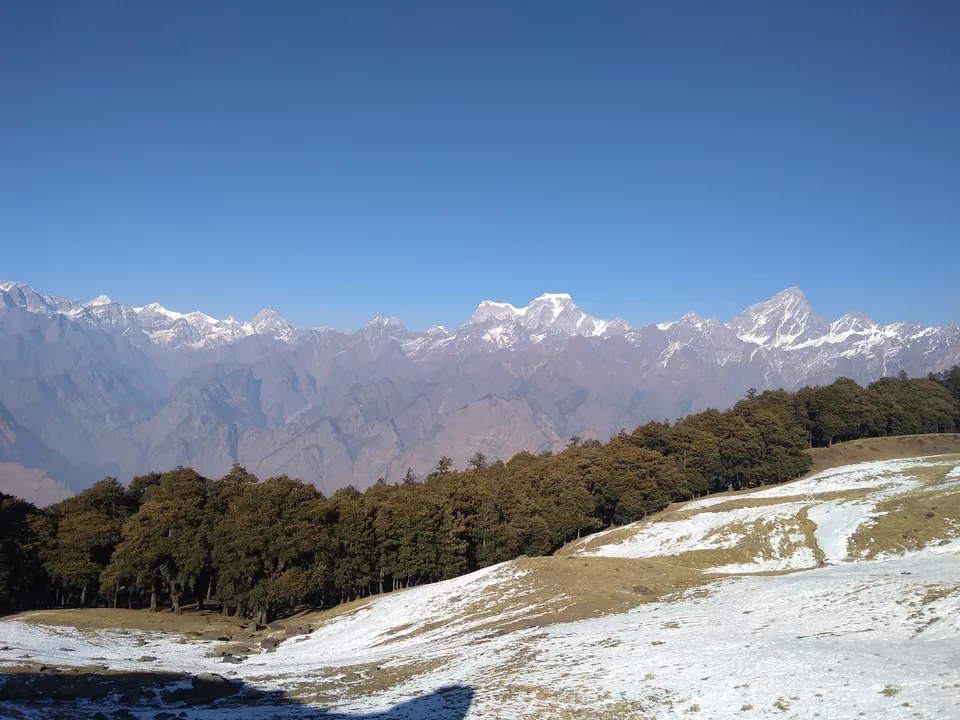 Looks like we are looking at a beautiful painting of nature but guyz this is not a painting and nor a picture this is a real view just visit once Auli and you will realize god painted so well in comparing to world famous painters. we had done Skiing here its a world famous game and an Identity of Auli. So we have also tried the basic game there and tried to skiing on the white snow. You can checkout the image below.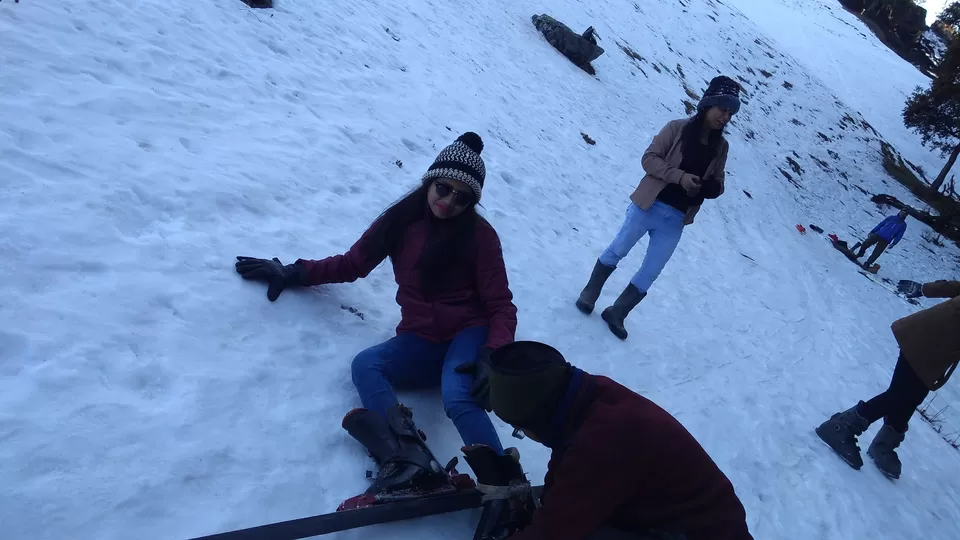 after all the activities we get back again in our rooms and had dinner and get back to rest because of trekking and skiing we all were very tired. we get back on our beds because in the next morning we thought to depart from there towards Delhi. when we checked out from there we visited Johimath and some more temples there and than get back for drving to delhi but in the middle on the way somewhere we looked an eye-catching place and we stopped our vehicle and spent approx 2hrs there and done so much fun there.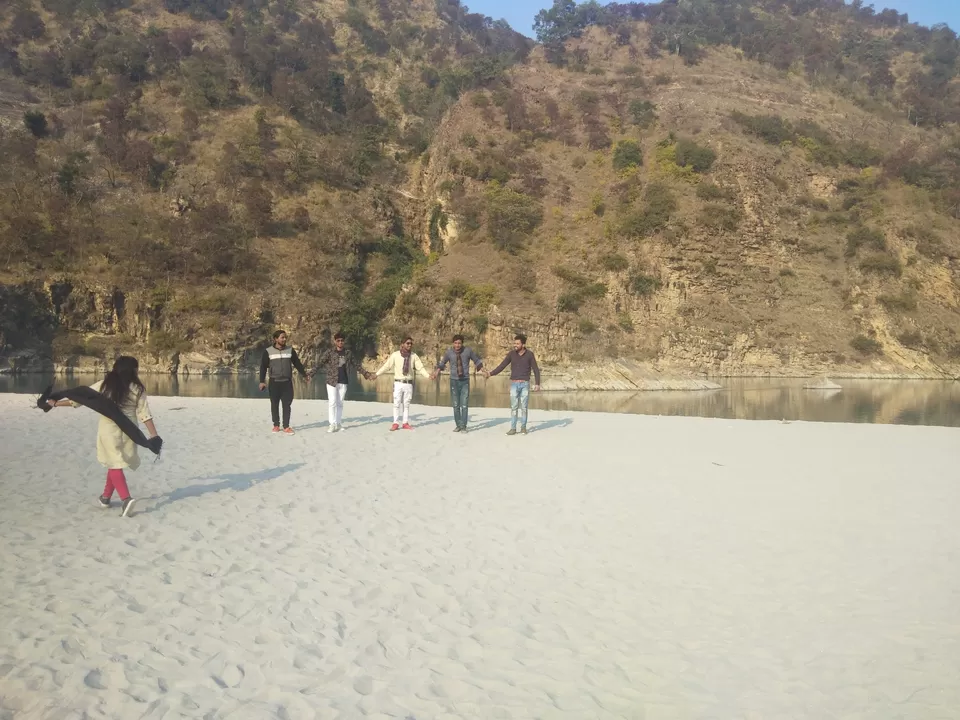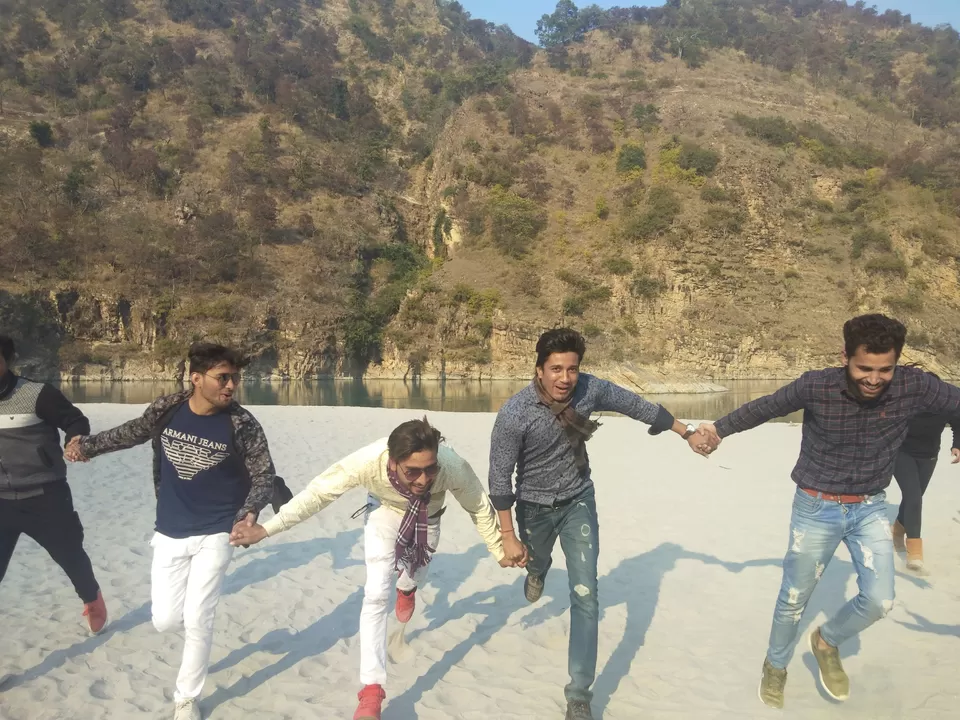 we had clicked so many pictures here and made the trip really very memorable. Back at our home with sweet memories and unforgettable Natural views.