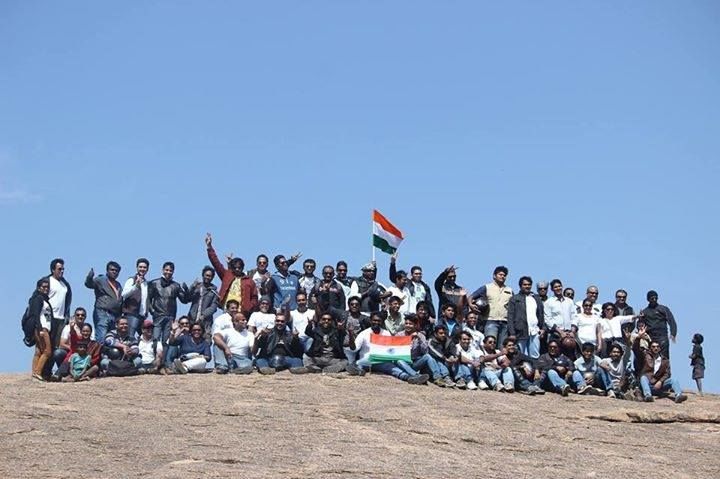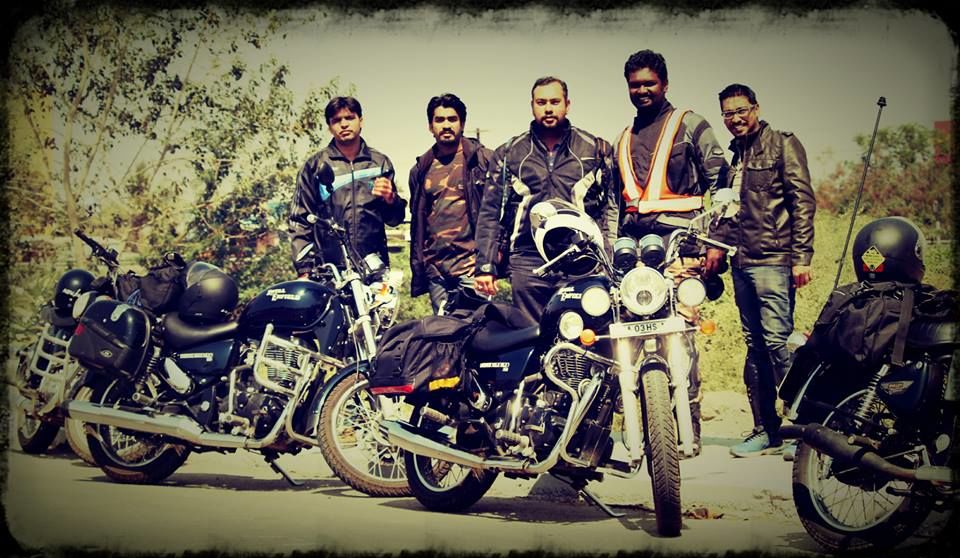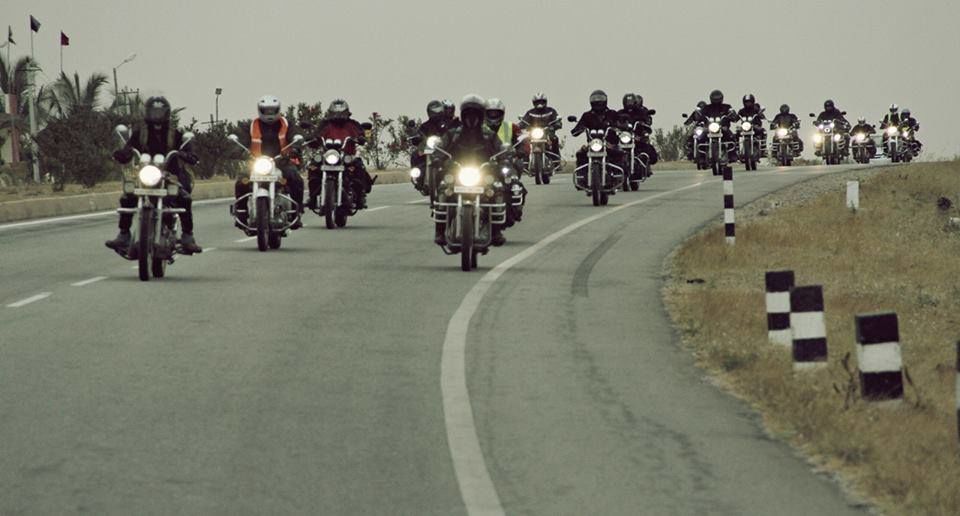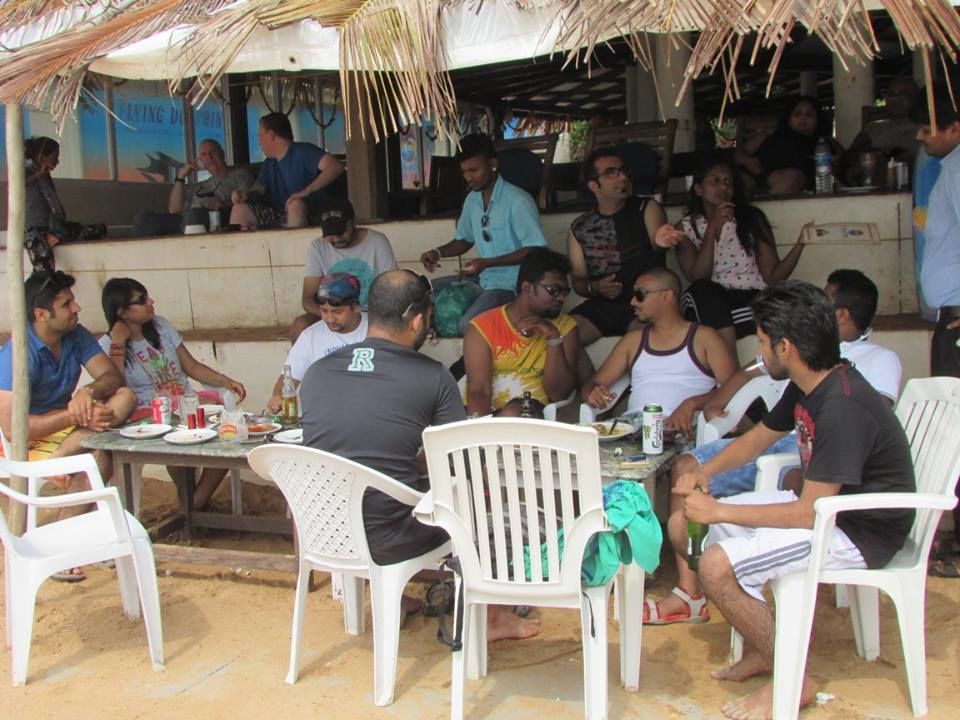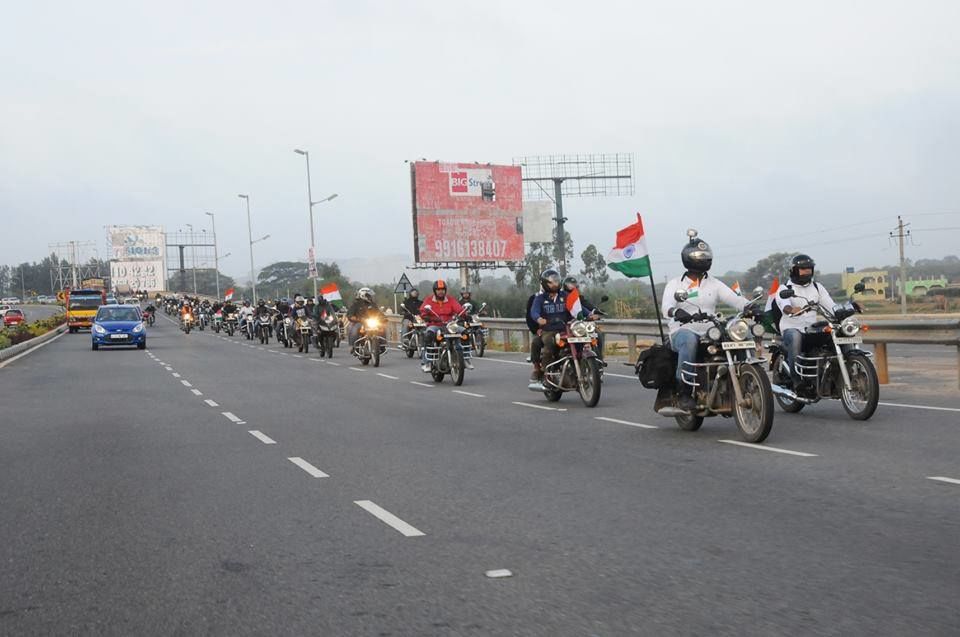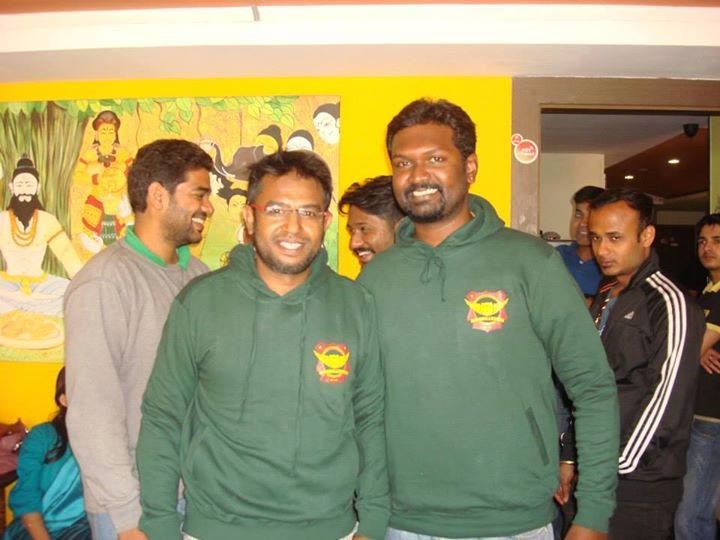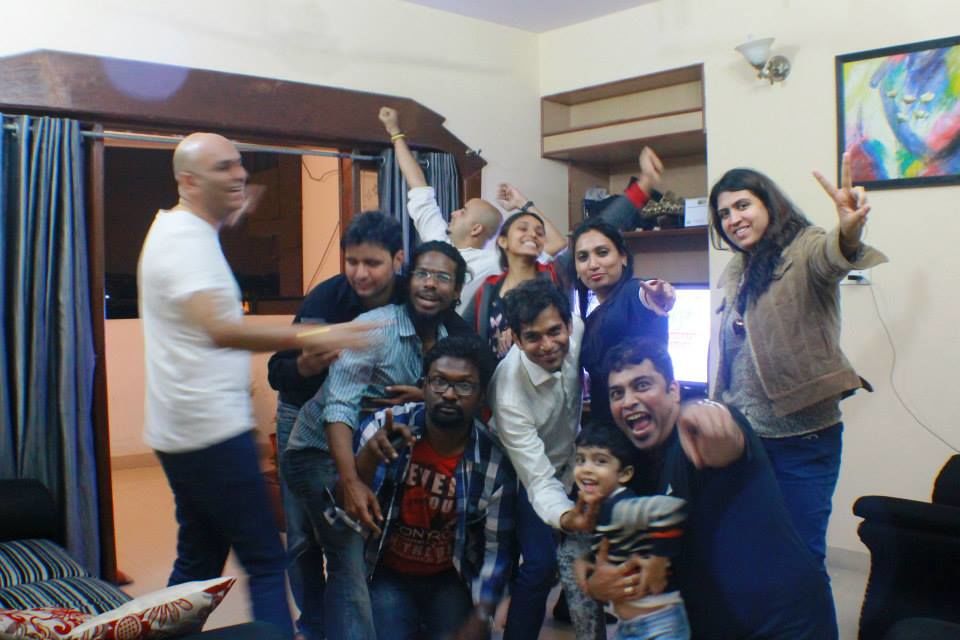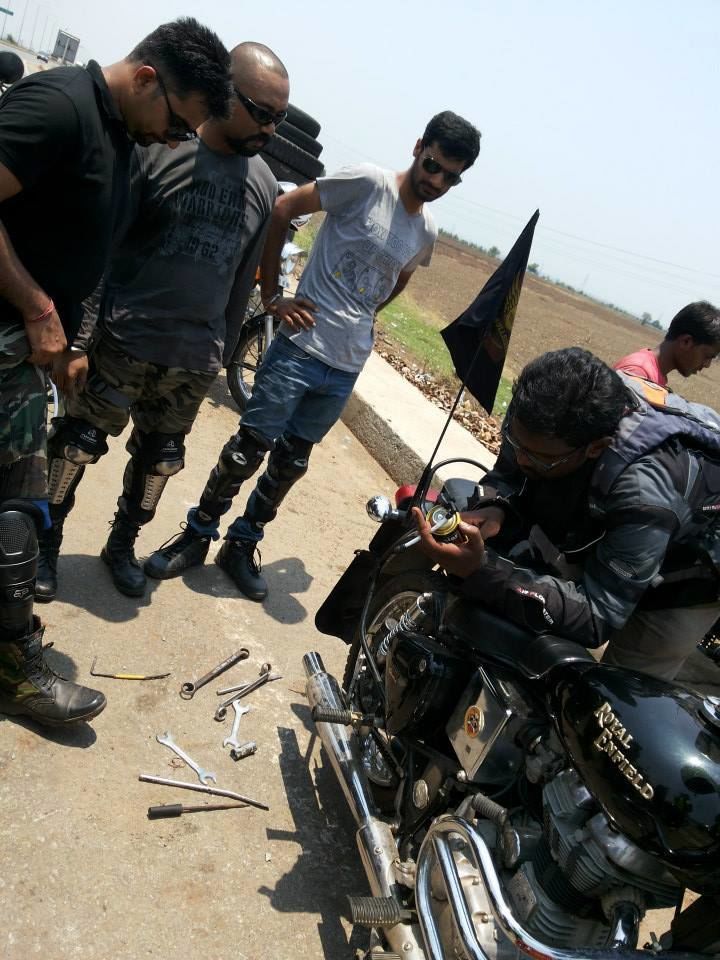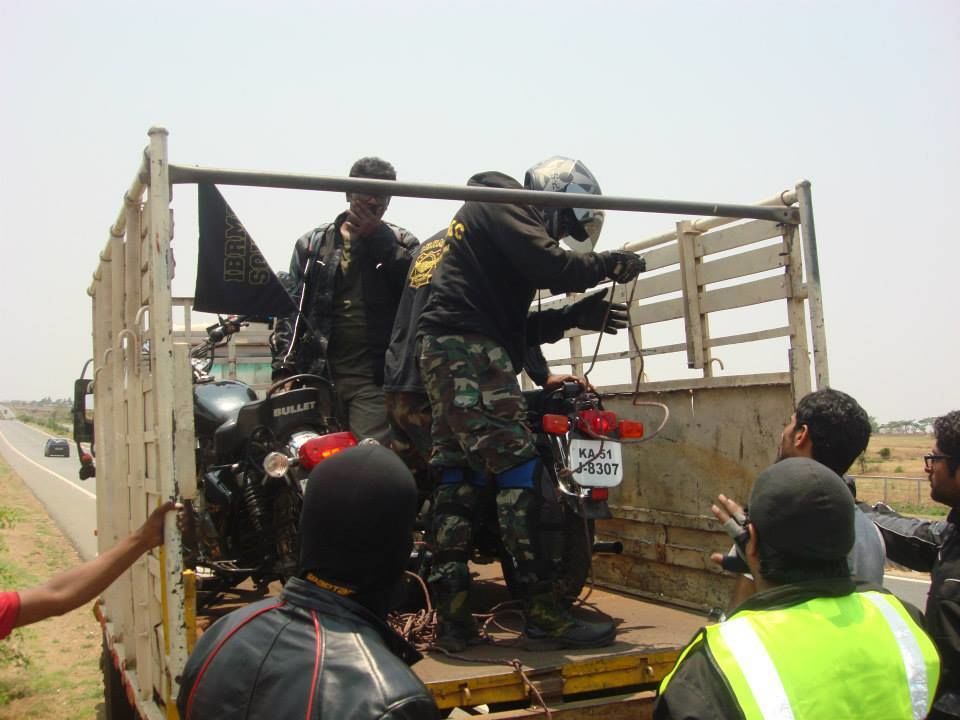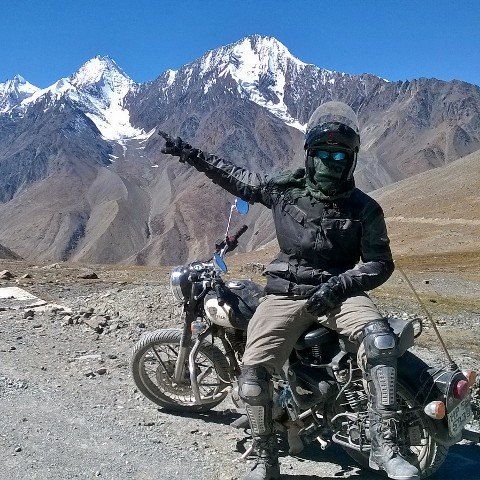 Penned down few lines of my 50,000 kilometres of Royal Enfield riding. Not just about riding, but also about things around it from why buying a Royal Enfield, breakdowns encountered, rides, the club culture and about meeting people along across the journeys.
The Indian Bullet Dream: The bike which many of us would look up to when we are kids. The 'bullet' which we see our movie stars ride in popular movie flicks and the bike which elders in the town rode around with their white clothes and huge moustaches. It was always a dream to ride and own an Bullet during the days of school, college and initial work days. With the perfect pricing of the Royal Enfield in the current market, it is a very easily affordable bike for anyone earning a decent sum. The hyper increase in the sales of the Royal Enfield in recent years actually comes from the 25 years presence of The Bullet' on the Indian roads. The younger generations who use to you use to look up the bike, currently in the working age very much comfortably afford it now, rightly said by a friend of mine who works for Royal Enfield.
What is with Royal Enfield that makes it so special, that makes it 'The Bike' to have, if not for every Indian but for most of us? The only bike which is in the mid segment range. Rightly said in a recent article about Royal Enfield Himalayan specifically but in general that its Sasta, Sundar and Tikau. Like any other Royal Enfield rider, the initial months were spent around talks about modifications, silencers, basic accessories, spares, what all can you plug in without affecting the warranty of 10k km.
Issues with RE Authorised Service Centres and Breakdowns: The rate of bikes manufactured and released into the market against the rate of qualified technicians being trained and available, the gap has been increasing day by day. The very reason for which, it is very difficult and rare to find a quality service in any authorised service station. It can be clearly seen in the intake of the number of bikes at any authorised store and the intake in the number of bikes at other private bike mechanics. The quality of the stock cables, sprockets and even the engine oil is surely not up to the quality for touring, may be good enough for riders who just commute. Oil leakages, cut cables, sprocket issues, tappet sounds, vibrations, swing arm issues, electrical problems and what all not have we experienced. It's funny and sad some times to think that we made it mandatory to carry a list of spares for all Royal Enfield longer rides. So far in all the group rides, I hardly remember a single ride which has ended successfully without a breakdown. But still we love to ride an RE and maybe 'we actually love to hate our bikes' as quoted by another friend recently. If we thinking from another angle, interestingly its break downs that created the bonding in group rides, when all the riders stick together and make sure no one is left behind.
Rides and Rides and Rides: Rides planned impromptu after a hectic day at work were the best rides so far. Start off around 10:00 Pm, hit some CCD on the highway and get back early morning. Two of my very good friends Arpan Laha (TB 350) and Anup Tudu (CL 500) were the main partners in such crimes most of the times. From 8/10 members rides till the epic 108 member overnight ride from Bangalore to Coorg each ride has a story of its own with memories to cherish. Breakfast rides, overnight rides, endurance rides – we rode everywhere in scorching sun, shivering climates to poring rains. 36 hours of continuous riding from Kaza to Delhi after a heavy off roading with a pillion and huge luggage with Varun Singh Dewal was the ultimate ride for me so far.
Motorcycle Clubs and Biking Culture: The club culture has been increasing manifold since last 5 years with more than 50+ biking in Bangalore itself. Event the motorcycle manufacturers are promoting the biking culture and clubs big time with official brands like Suzuki Biking Lords, Riders Association of Triumph (RAT), Hyryders (DSK Hyosung) and Harley Owners Group (Harley-Davidson) to name a few. Royal Enfield has its own Rides and Community team which is working into this line. We have started our own community too, 'Road Thrill', completing 30+ events from motorcycle rides to meets and workshops. How it initially started by taking a small group of friends to know places and to share the same experience 8 years back, has now become into regular affair completing more than a hundred group riding events all together.
Solo Riding and Group Riding: Each style is like a different colour in the rainbow and cannot be compared. While solo riding is bliss, group riding is camaraderie. There are quite a few BTM and Duper bike wannabe's (name changed) who sarcastically make questions like 'What speed you guys ride', for which my simple answer would be 'We don't race against each other, rather we love to Ride Together' whatever the speed is. And then I had to answer this question from solo riders many a times, 'Why are there many places which we have still not ridden? If got an opportunity would have completed an India circuit in two months. But rather, it was about sharing the ride experience with others and there are places which have been ridden more than five times on a same itinerary, same pit stops and same stay. Though it was about exploring new places every time but, but for us it was about sharing the same experience we had when we visited places to everyone out there was the primary drive. I am happy to be a group rider rather.
50,000 KM and Beyond...
The best thing about motorcycle riding and travel is when you come across many interesting people. I have come across some of the best people in life, which otherwise meeting them would never been possible. Religion, language, state nothing matters for bikers. Same was the case in Road Thrill, with its four members of the admin team, each from a different state and speaking eight languages among us. It was about camaraderie. Even meeting any rider for the first time, the conversations and relation would be as such we knew each other for many years. It is a common feeling for many of us I believe.
Waiting to see what else is in store: Few big rides still in the bucket list since couple of years now to be completed like the Golden Quadrilateral, K-2-K, Northeast Seven Sisters, ROK, Saddle Sore, Indo-Europe and RTW one at a time. After the launch of the Royal Enfield Himalayan, thinking to give it a try, but however the initial reviews were mixed and it also depends on the pricing of the Himalayan. I feel that Riders have all the time in the world to make trails, so no hurries on that. To conclude, I wish like getting into any motorcycle or a travel company and share the happy miles with everyone around to keep my-self motivated and ever ready for the next road trip on a Royal Enfield, may be a Himalayan.