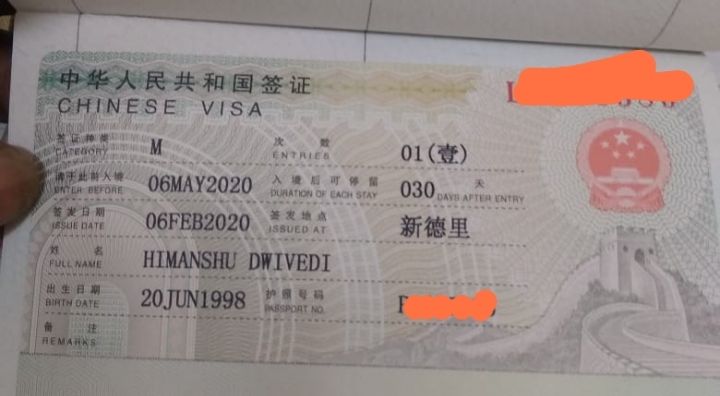 Getting China's visa for Indians is not tough. Usually, it gets processed in 3-4 working days. I didn't take help of any travel agent. At first, I called the Chinese consulate in delhi to get information on visa formalities. They said that tourist visa applications are not accepted directly by the consulate. Applications have to come through the 'China Visa application service centre', which is operated by VFS.
Official website for getting Chinese visa :
https://www.visaforchina.org/
Documents required for Chinese tourist visa for Indians
*Passport with atleast six-months validity
*Photograph 3.5 x 4.5 cm
*Visa application form
*Hotel bookings, ( use booking.com )
*Flight reservation. I gave them a dummy flight ticket.
*Day to day itinerary
*Covering letter
*Bank statement (minimum balance of 1.6 lakh Rs. / a sponsorship letter, if someone sponsors you)
China Visa fee
*Normal: Rs 3900 + 1652 (VFS charge)
*Express: Rs 3900 + 1800 (express charge) + 2487(VFS charge)
You have to pay the visa fee on the day of collection of your passport, i.e. you are not required to pay while applying for the visa. In case of visa rejection, you will get all the money back except VFS charge.
Quick Facts
*Single entry Visa will be valid for 3 Month with 30 days entry period
*The normal visa application takes 4 working day including the day of submission
*Express visa application will take 2 working days including the day of submission.