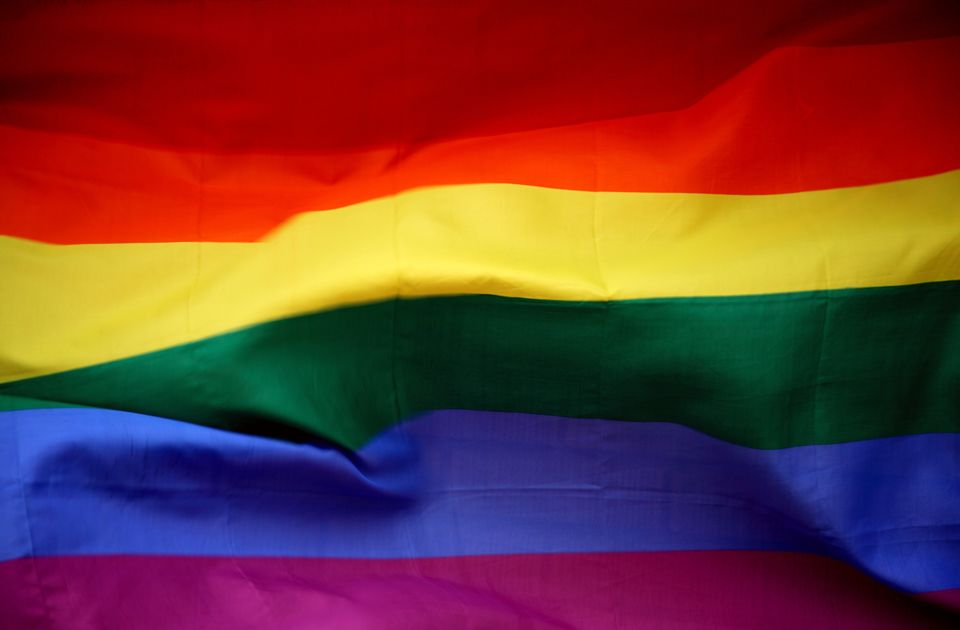 Things of the past are either archaic or historic. The former applies to the laws of the likes of Section 377, which considered homosexuality a criminal offence. After countless protest marches and many deferred hearings, the Supreme Court of India finally decriminalised homosexuality, much to the relief of those who had no choice but to live in constant fear due to their sexual orientation. Bloggers applauded, Tweeple called it a 'victory', and media channels showed how historic the judgement had been.
But wait! What if an avid LGBTQ traveller decides to step out and and get a first-hand experience of life after Section 377 for them? Can they expect the staff at their next hotel to treat them just like they treat everyone else? To what extent have the major players in the travel industry sensitised themselves towards LGBTQs, if at all they have?
Reality of what matters
What really has changed on ground for LGBTQ travellers in India can only be known if we make an effort to know what people involved in the Pink tourism, directly or indirectly, have to say about the matters that matter to them. We need to know their experiences and expectations post the judgement scrapping the 157-year-old law. So, enough of the discussions, debates, surveys and seminars on LGBTQ rights. It's time to move a step further towards the current and predicted situation of the major aspects that comprise the core of LGBTQ travel market.
Places and people
We know it will take some more time for people in the smaller cities of India to accept the change that was announced on September 06, 2018. So, what's next for an LGBT traveller who wishes to explore the India beyond cities?
No doubt Mumbai and Delhi are top destinations for LGBTs, but other places like Jaipur, Varanasi, Pune, and Manali have also started to create more tourist-friendly environment for the travellers of the rainbow community. Locals in these places have slowly started to embrace the fact that homophobia does none any favours. However, venturing into the far-flung areas neighbouring these places might not be inhabited by equally friendly folks. But that applies to all the places in India, doesn't it!
Public transport
Not just for LGBTs, availing Indian public transport can be a tricky task even for straight locals. And the rules are different for different means of transport—buses, autos, trains, taxis, even for flights. A frequently-travelling gay couple from New Delhi who didn't wish to be named explained, "We've had some mixed experiences of travelling within Delhi and across the country in public transport but have started to see people, especially the young generation, being more receptive and welcoming after the historic judgement. There might be some niggle while you work your way through taxi and auto drivers, and when you travel in local buses, but air travel won't pose any major problems. Travelling in Indian trains, too, has mostly been a smooth experience for us."
This shows that things are changing positively. However, a some more efforts by Indian government to sensitise public transport employees will go a long way towards making significant changes for LGBTQs.
Bookings in hotels & restaurants
Spending time at high-end restaurants and hotels like Taj Hotels, Oberoi, Ashoka Hotels, JW Marriott, etc was never a problem for LGBT travellers, but what if they are budget travellers, or are the ones looking forward to staying in budget hotels, hostels, and homestays? Would they feel comfortable while dining out in local restaurants to get closer to the 'warm' Indian culture?
"What pleasantly surprised us in India was that local boutique hotels are also actively targeting gay travellers. Hotels like Planet Hollywood in Goa, Dera Mandawa in Jaipur and Hotel Fifu in Jaisalmer, to name just a few are making a concentrated effort to focus on attracting the LGBTQ traveller. You won't get curious looks from the staff or an awkward response to sharing a bed", wrote a gay couple, Sebastien and Stefan, on their blog.

A statement like that really tells us that while it might not be as easy to find LGBTQ-friendly restaurants and hotels in India as it is in Europe, a little online [and offline] research before booking one and you might be in for a pleasant surprise; just like Sebastien and Stefan. Even restaurants and hotels are realising that there's a whole new unexplored dimension of business that we are talking about whose doors have just been unlocked!
Travel companies
Not all travellers are adventurers or explorers. Sometimes, travellers are just happy to book a package from a travel company and explore the best of a destination in lesser amount of time, which is not a bad idea. So, can LGBTQ travellers also expect to find such gay-friendly tour operators in India which understand and cater to the travel needs of the rainbow community?
Well, the Pink Rupee market is looking much positive than we thought it is. "From our own personal experience over the past several years, we've seen India thriving amongst the international gay travel community, with an increase in tour companies catering specifically to us. One example is Serene Journeys, a Delhi based company offering bespoke tours. We like them because unlike other travel agents, they prequalify the businesses they work with in terms of gay friendliness", say Stefan and Sebastien. So, it seems that a simple Google search would show you list of various LGBTQ-friendly tour companies in almost all of the major cities of India, but don't forget to verify their legitimacy. There are a number of fake companies as well which target LGBTQ tourists. And do take time to read reviews, they more than just help.
Gay bars & clubs
Let's put it this way; there were gay-friendly bars and nightclubs before and there are going to be even more such nightlife hotspots for LGBTs after the Supreme Court's judgement, for the drink brands and nightclub owners in India are free to expand the scope of their target consumers beyond straight individuals. The immediate future looks quite bright as bars and nightclubs are now looking forward to hosting homosexuals with equal hospitality as they do for heterosexuals. "We initially hosted a few private parties for the LGBTQ+ and then started mixing in heterosexual guests as well. That's when we realised that these fears are baseless. Out of 10 heterosexual guests, only one or two would be homophobic and feel awkward", says Abhishek Markandeya, who owns Orion, a nightclub in Pune that welcomes members of LGBTQ community. But again, don't forget to check the online (and offline) reviews.
We have come a long way, yet we have a lot of distance to cover when it comes to completely changing the ground situation for LGBTQs in India. The silver lining is, the efforts haven't ceased even after the history that was created on September 06, 2018.
Do you have an experience to share that can help make things easier for LGBT travellers in India? Go on, comment below. Find more such travel-related stories at Tripoto, or watch amazing travel videos by clicking on this link.