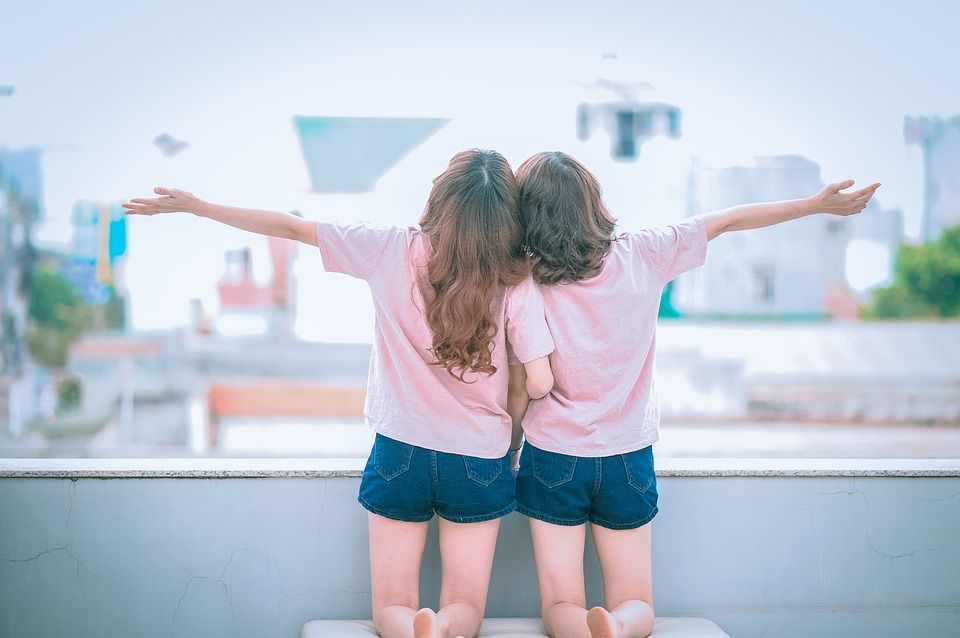 Section 377 may have been struck down by the Indian Supreme Court last year, but changing years of set mindsets and stigmas takes time. It is hardly surprising then, that people from the LGBTQ community struggles to find hotels that welcome them with open arms. Well, here we have a list of hotels that not only allow the LGBTQ community to be their true self on their property, but also go out of their way to make them feel welcome.
LGBTQ-friendly hotels in Delhi
Andaz is a luxurious 5-star hotel just a few minutes drive from the Delhi airport. The hotel offers spacious bedrooms, an outdoor pool, and serene gardens. In the evening, you can unwind over a few drinks at The Hong Kong Club.
Where to Dine: AnnaMaya for European and consciously-sourced food, Juniper Bar if you like your brunches tipsy or The Honk Kong Club for a cantonese brunch.
Cost for two:
Rs 3,500 onwards
The LaLit Group has often and openly spoken about the need for inclusivity and takes pride in calling its properties a "safe place" where everyone is welcomed without any discrimination on the basis of age, background, race, physical abilities or ethnicity. In fact, they have made many efforts to help people from marginalised communities like LGBTQ+, acid attack survivors and the physically disabled.
Where to Dine: Alfresco for their wonderful open setting that is ideal for a warm, sunny day. Enjoy their signature multi-cuisine dishes.
Cost for two:
Rs 3,500 onwards
This bed and breakfast in Delhi is owned by a gay man and is open to gay men only. It assures a safe and comfortable stay.
Tariff:
Rs 3,500 per night
LGBTQ-friendly hotels in Mumbai
Located a stone's throw away from the Mumbai airport, this boutique hotel provides easy access to the business and shopping centres in the city.
Where to Dine: The Brasserie Grill for its fantastic alfresco dining experience. Let the pool side ambiance and gurgling waterfalls set the mood for a romantic brunch with your partner.
Cost for two:
Rs 4,500 onwards
LGBTQ-friendly hotels in Bangalore
Located in the business hub of Whitefield, Royal Orchid Suites offers a gymnasium, squash court, free parking and currency exchange services to guests.
Where to Dine: You can enjoy some tipples at the Blend Bar or some nibbles at the Burgundy Restaurant.
Cost for two:
Rs 1,300 and above
The Park is a lovely urban retreat with modern rooms and all the amenities you could desire on your stay. Each floor comes with a colour theme. Aqua tones dominate the first floor, purple sets the tone for the second floor while the third floor is all about vibrant reds. The final floor is showcases a mix of aquamarine and saffron.
Tariff:
Rs 9,000 per night
LGBTQ-friendly hotels in Goa
This modern 12-room boutique hotel is owned by a gay man and hence, openly welcomes all members of the LGBTQ community. Located in Anjuna, it is very close of Goa's buzzing hotspots but also tucked away from all the noise.
Tariff:
Rs 3,500 per night
Located just off the main road of Baga, this property is a 5-minute walk from the beach. This clean and comfy budget bed-and-breakfast is happy to host LGBTQ guests.
Tariff:
Rs 2,500 per night
LGBTQ-friendly hotels in Chennai
The Courtyard Chennai has recently been refurbished and offers a comfortable retreat for both business and leisure travellers. Shop at the nearby Express Avenue or unwind at the hotel's luxury spa - the choice is yours!
Where to Dine: Relish the international buffet served at Paprika.
Cost for two: Rs 999 onwards
Room Tarriff: Rs 6,000 per night
LGBTQ-friendly hotels in Kolkata
The Fortune Select Loudon is a luxury 4-star hotel in Kolkata. This wheelchair-friendly hotel is great for foodies because there are several famous restaurants nearby.
Tariff:
Rs 8,000 per night
We hope this list helps make your travel plans a little simpler if you're hunting for the best LGBTQ friendly hotels in India.
Get travel inspiration from us daily! Save our number and send a Whatsapp message on 9599147110 to begin!
Explore the best of travel inspiration on Tripoto Instagram!