#RideChampion : Mohan RG aka Gun
Age : 24 years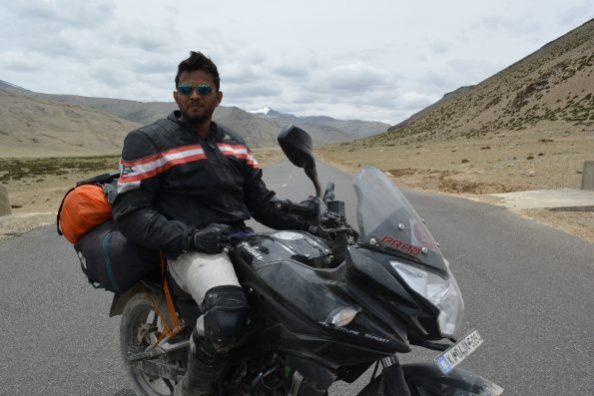 Profession : Engineer
His Ride : Pulsar 200 CC
If laughter is the best medicine then Mohan is surely a doctor. It would only take a conversation with him to make you feel you know him since years. Though he has his own stories to share, he lends a keen ear to his audience too!
Caution : He may leave you in laughter-splits for long, which may continue till the next morning!! A favorite among his friends, he is quite popular as Gun .His father a professional para - jumper and he a 'Biker'. As a child, he would cycle down for 100 kilometers with his friends. Even today, his weekends are generally booked for his love for rides, only that his machines have changed with time. Probably, It's his adventurer's genes that has pushed him to chase his dream of riding till Ladakh and beyond.
The Journey
This 4,500 Kilometers expedition demanded a lot of preparation in the back-end. It required physical strength for the body to undergo immense stress and mental preparedness to face any challenge that came their way. While rest of the gang members pushed themselves to take out time for work out from their busy schedules , Mohan could only push himself to his cozy bed. "Before the gang left for the trip, everyone would discuss their gym schedules, what comprised their work out regimes, stretching and cross-fits. I convinced myself and everyone else around of my mental preparation. When my friends used to sweat on treadmill, I only ran in my dreams *giggles* We were only a week or two ahead of our long-awaited tour that I realized the necessity of getting myself accustomed to a tight 20 - day ride schedule. That's when I started to jog thrice a week in a park behind my place. I would only take 4 rounds jogging, sweat myself , come back and sleep again. Oh! I love my bed too much!!" exclaims our tall Mohan.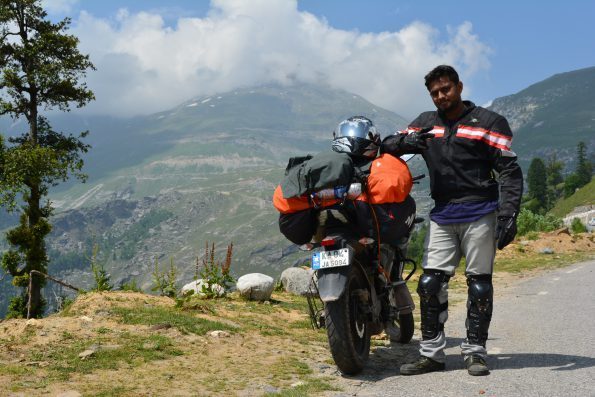 It's Just One Nation
Often in our busy lives, we do not talk to strangers leave aside helping them. The gang had only reached the edge of Ladakh city while the sun had started to seep-in the darkness. The sun-tanned mountains created an illusion on the way as the chilling wind played it harsh that evening. The cricketing sound of insects broke the silence. Stranded in the middle of road, all five of them were unable to locate home-stay or a hotel to spend the night. " We saw this car coming from far and waved at it for help. We asked if they could help us find a hotel or something. The gentle-man made a few calls to his friends and relatives but no luck! It was scary to look at those magnificent mountains which horrified me that moment. This beautiful lady driving with the gentleman invited us to stay at their place for the night. They not only gave us a shelter but lovingly fed our hungry tummies too! Overwhelmed with such a warm treatment, I figured out the pact these men of the mountains have with nature to not leave anyone who is in a problem! That night re-instigated my faith in humanity that was long lost in my city life. The world is not that bad after all. " shares Mohan.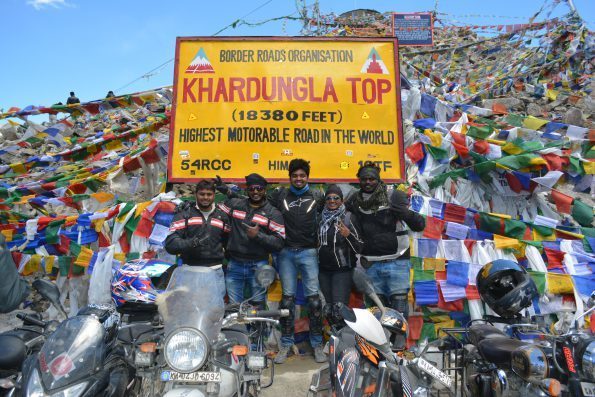 Our Ride Champions at Khardungla Top!
#OurWorldMohansWay : Instead of seeing your city a hundred times, experience your Country once !
This blog was originally published on 'Our World My Way'