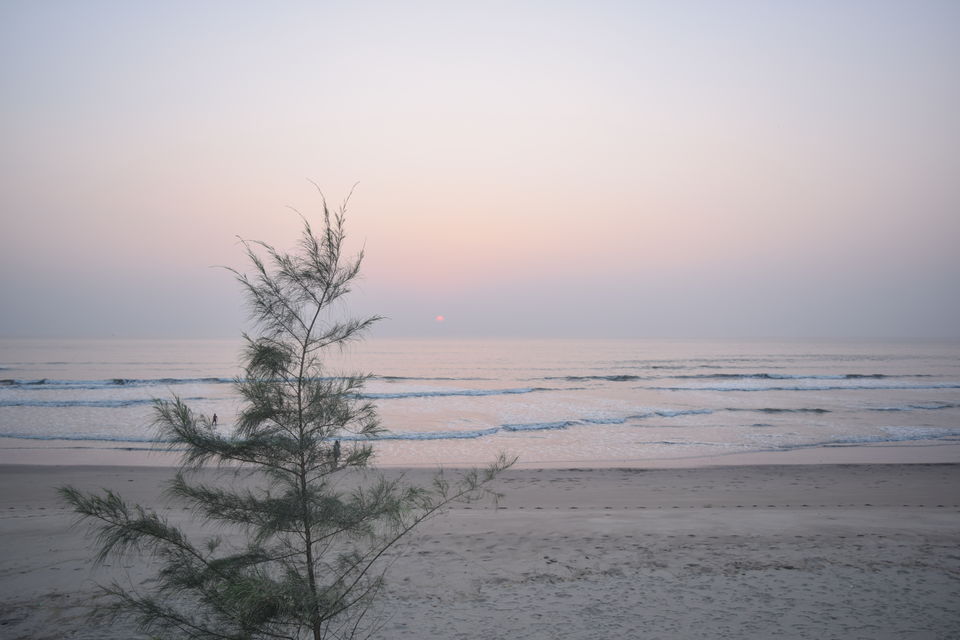 Shrivardhan is a city in the Raigad district of Maharashtra around 180Kms from Mumbai. It is a calm and peaceful place with beautiful beaches and a breathtakingly scenic coastline.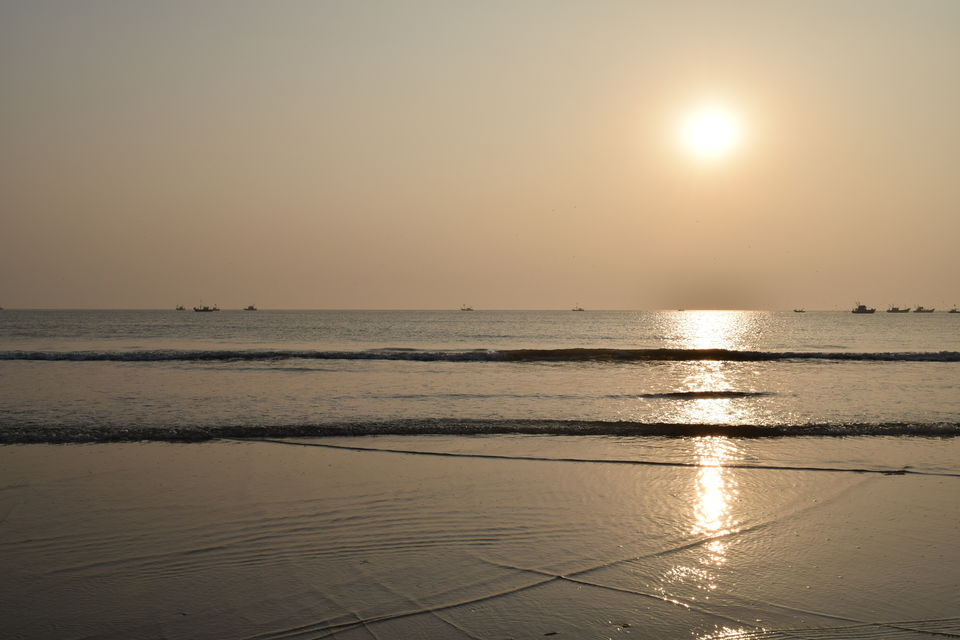 This is the third time i have been here but my first trip on my bullet all the way from Mumbai. I will definitely go there again!
The Plan
We had been craving for a road trip since quite a few months but could not go anywhere because of our busy schedules. My friends sister was getting married here as it was their native place and thus we had found a perfect reason for us to feel the open road once again. This was also the time when demonetization hit the country.
Since time was short and we had to reach the wedding at 1 pm on Saturday, we decided to take our bikes (2 Bullets, 1 Gixxer and a Vikrant) and hit the road on Friday night itself after office. We would stop at Panvel and spend the night in a friends house who would join us on his Vikrant. There were three others who would also join us the next morning in their car.
The Route
The best way to reach Shrivardhan is via NH17, the Mumbai - Goa highway.
Mumbai - Panvel - Pen - Vadkhal - Nagothane - Kolad - Indapur - Mangaon - Mhasala - Shrivardhan
Road conditions are very poor a few kms before Vadkhal all the way till Indapur. If you are travelling by car, it is better to take the Mumbai-Pune expressway, exit after Khalapur and proceed ahead on the road to Imagica which leads to Pali. This road is better than NH17 and goes through a few ghats until you reach Pali only to rejoin back on NH17 a few kms after Nagothane.
Since we had already been through the back breaking patch of asphalt on NH17 we decided not to test our suspensions and take the old but beautiful Mumbai - Pune highway and head to Pali. Guys in the car would meet us the exit near Imagica and continue together from there onwards.
Where to stay
There are lots of hotels and resorts in Shrivardhan where you can enjoy the local cuisine and a comfortable stay.
White Beach House and Subhan beach resort are the ones closest to the beach. I have stayed at both these places and both are equally good. You can also have a barbecue here.
If you are travelling with family and do not want to be disturbed, you can stay at White Beach House which is more secluded and just a 1 minute walk from the beach. It is actually a house which belongs to my friends uncle whom we call Khalu Jaan. It is a quiet, spacious and well furnished place surrounded by beetle tree plantations.
Subhan Beach Resort however is right at the beach just overlooking the sea and is the ideal spot to hang out with friends. They have small cottages as well as bigger family rooms. You can actually hear the sound of the waves crashing the shore at night.
Nearby Attractions
1. Shekhadi is another fine beach just 15 Kms from Shrivardhan with pristine white sand untouched by civilization.
2. Diveagar beach is around 24 Kms from Shrivardhan. Although it is quite commercialized, a drive through the scenic coast will blow your mind
3. Harihareshwar beach is 20 Kms from Shrivardhan. (Next in my bucket list!)
THE TRIP
So there was quite a debate with some of the less enthusiastic and lazy individuals in my group over whether we should go on our bikes or sit comfortably in a car. But, me and my best buddy Taher never miss out an opportunity to travel with our beloved enfields. So it was decided, 4 of us would be riding our bikes and the rest will be coming by car. Since the roads were not so good and we had to reach in time for the wedding, we decided to leave on Friday night itself.
So me and Taher grabbed a few seekh kababs and parathas from Nawab in Kurla and set out to Airoli toll plaza where Imran and Gopi were waiting for us. The eastern express highway is much better than the western expressway with relatively less potholes and riding on this highway was always fun. After reaching Airoli toll plaza, we had our snacks and tea and the four of us continued our journey to Gopis house in Mansarovar to spend the night. We reached at around midnight and were a bit tired, but none of us could sleep. We were all excited about the trip, especially Gopi since it was his first trip on his new Vikrant. We woke up early morning and i went down to wash my bike. Gopi also accompanied me while the sleepy heads were still tucked in.
You can tell a lot about a person by the way he treats his machine. Always take care of your bike and she will never let you down!
After a thorough wash, we warmed up our bikes and after getting dressed up, clicked some photos before kick-starting our journey.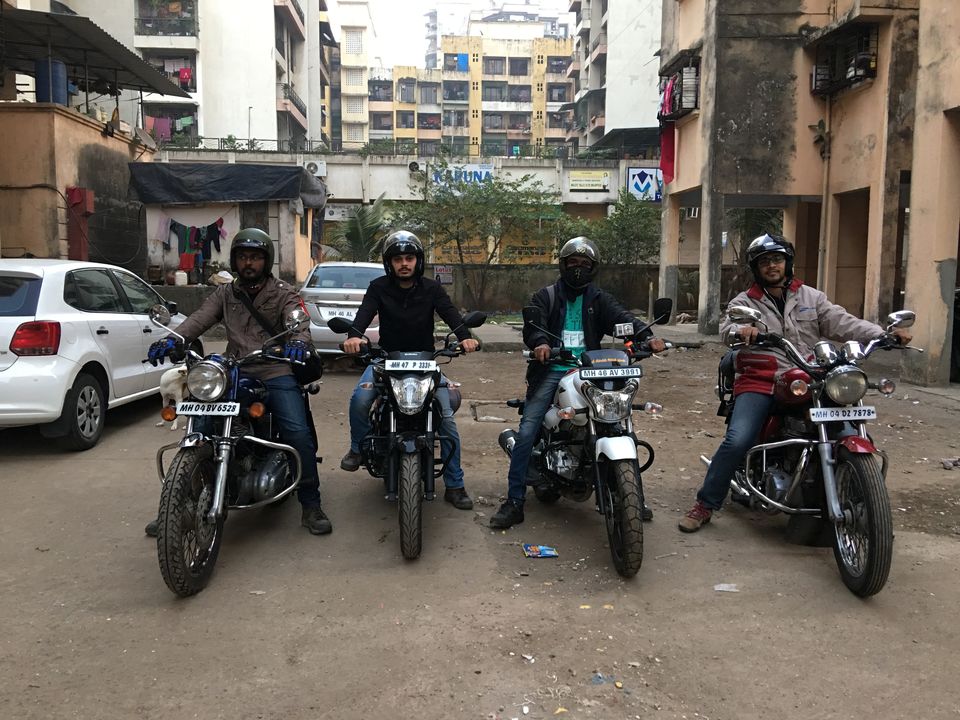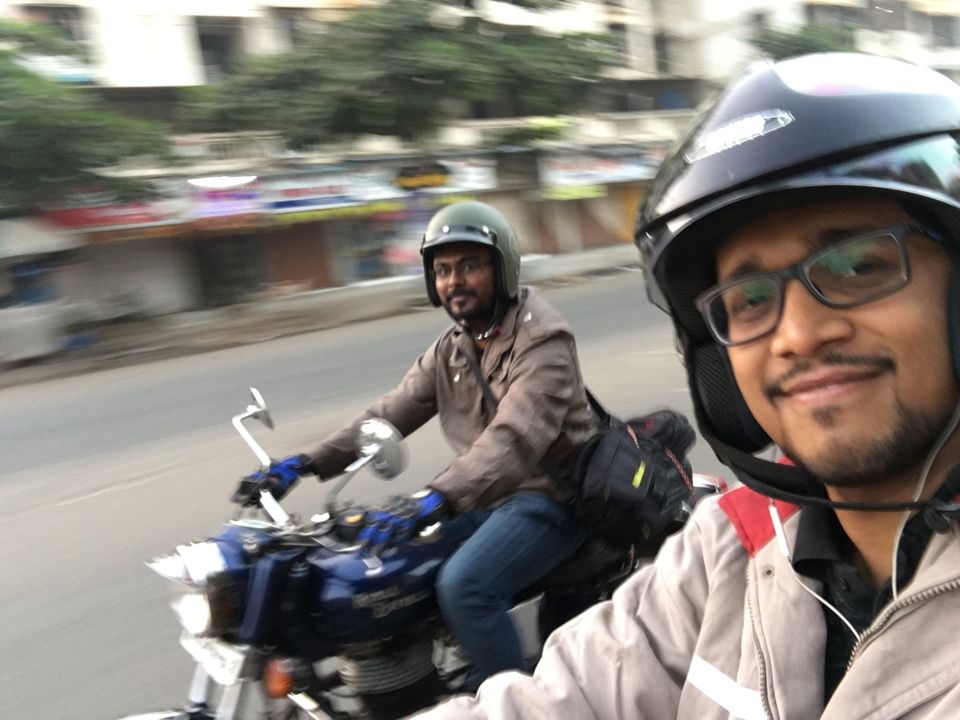 Our first stop was at McD just before the expressway near Kalamboli. We had some burgers and coffee while we waited for the rest of the gang who were on their way from Mumbai in the car. We spotted a few other bikers getting ready to ride. Few minutes later our friends arrived and after meeting them, the four of us took a head start.
We took the old Mumbai-Pune highway, one of my favorite roads. Its a beautiful 4 lane road with gentle curves. Taher and me had been on this road many times on our bikes and so we were quite familiar with its anatomy. But, a small mistake can lead to a big tragedy and one such tragedy was awaiting us. We were racing ahead in full swing when suddenly, Taher lost control of his bike and started swaying left and right helplessly. I was right behind him and watching the whole incident as it happened. All i could do was slow down and hope that he does not get injured. That would have been catastrophic. Somehow he regained control of his Thunderbird and came to a slow halt. The rest of us quickly stopped near him and got down to inspect if everything was OK. Fortunately, nothing bad happened and a big disaster was averted. His bones were intact and his machine still in one piece. We cursed him for not being careful and continued with our journey.
After taking a right turn at Khalapur, the GPS gave up on us and we had to rely on our instincts and the good old way of asking for directions from locals. But, there was nobody on that road so we continued ahead. After a few Kms, we were able to see the expressway and the road was leading us straight towards it. Bikes are not allowed on the expressway (what a pity) so we stopped and asked for directions from a policeman. He was very friendly and told us to follow him. He accompanied us for a few Kms and showed us the way to Imagica. We thanked him and went our separate ways. Our second stop was at the exit of the expressway in a small restaurant where our four wheeled friends were already waiting for us. We had tea and some snacks and after chit-chatting for a few minutes, we headed straight for Pali.
This road was good with occasional bad patches on the way, but still way better than the Vadkhal - Indapur stretch. It took us some time to reach Pali since we had to go slow on the ghat. Even after reaching NH17 near Nagothane, road conditions were not so great and we had to maintain a slow speed. We only stopped to refuel and take a leak to avoid further delays. After crossing Indapur, the tarmac started to shine and we picked up our pace till we reached Mangaon, our third pit-stop for the day.
Mangaon was crowded and full of people, cars and cows. There were still some 50 odd Kms to go before we reached Shrivardhan, but we were forced to stop longer than we had anticipated as Imran had lost his way. Our friends in the car had already reached and awaiting us at a restaurant in Mangaon. After a while, Imran finally joined us and we continued together towards Mhasala. This road was not a national highway, just a small village road with lots of potholes and work was still in progress at some places. It was almost like off -roading.
When we finally reached Shrivardhan, it was around 4 pm. We checked in to the resort and quickly changed to reach our friends house for the wedding. We were the last ones to reach there and could not meet the bride and the groom, but the biriyani was delicious and we ate to our hearts content. After all wedding was just an excuse for us to ride. We returned back to the resort for some rest, but the beach was calling us. The waves were whispering in our ears. I wanted to ride my bullet on the sand. So we hopped on our bikes again and went out to the beach. It was my first experience riding on the beach and it was wonderful. The beach was very clean unlike the ones in Mumbai. This is one of those few beaches in India where you can safely ride your bikes but 4 wheelers do get stuck in the sand sometimes.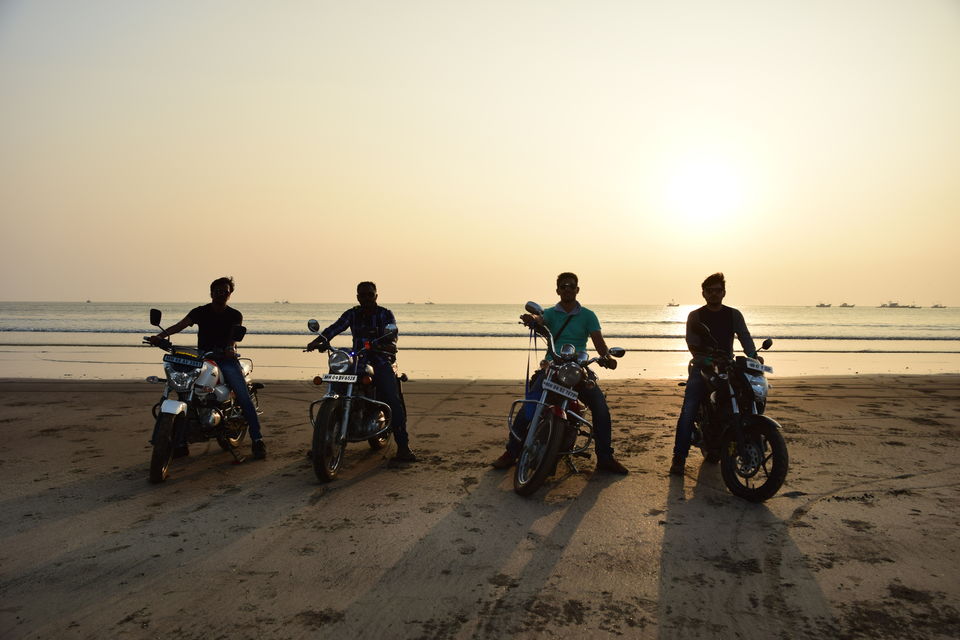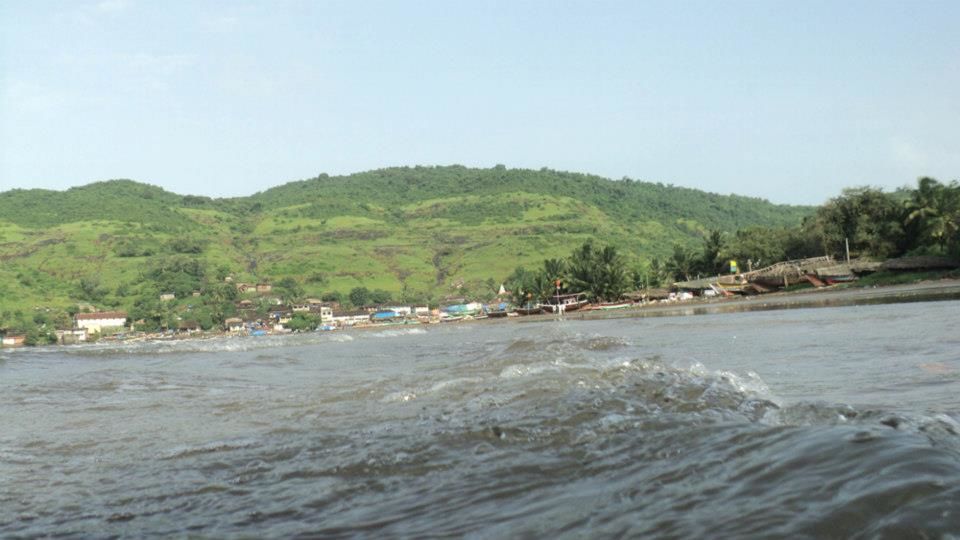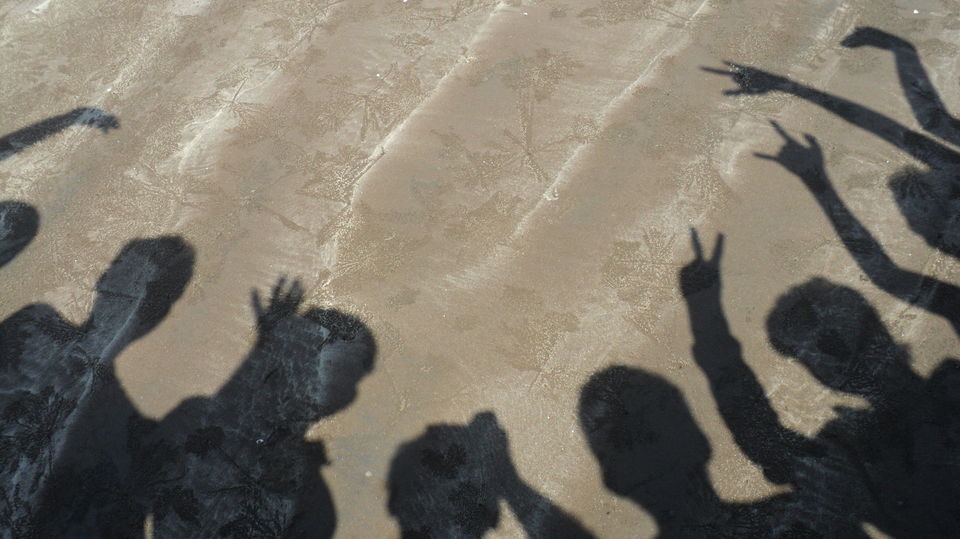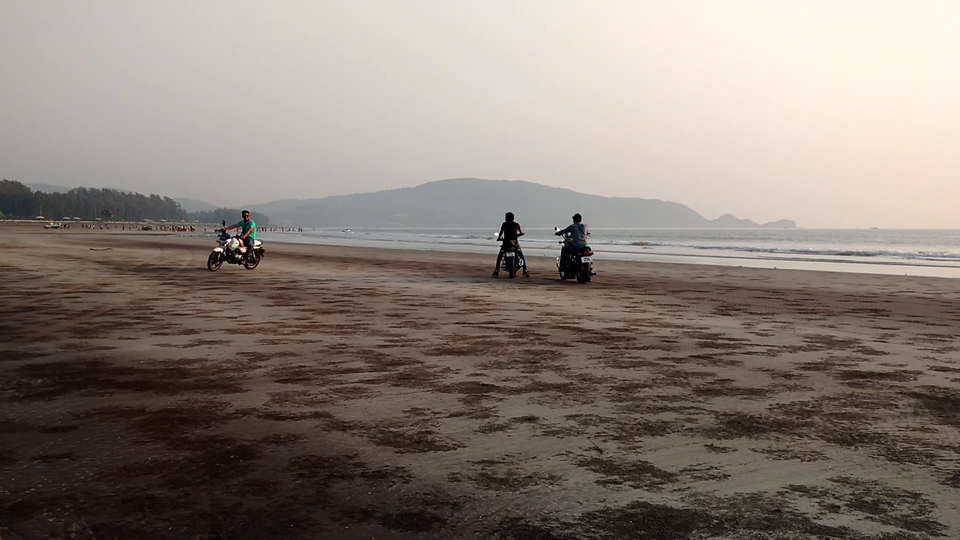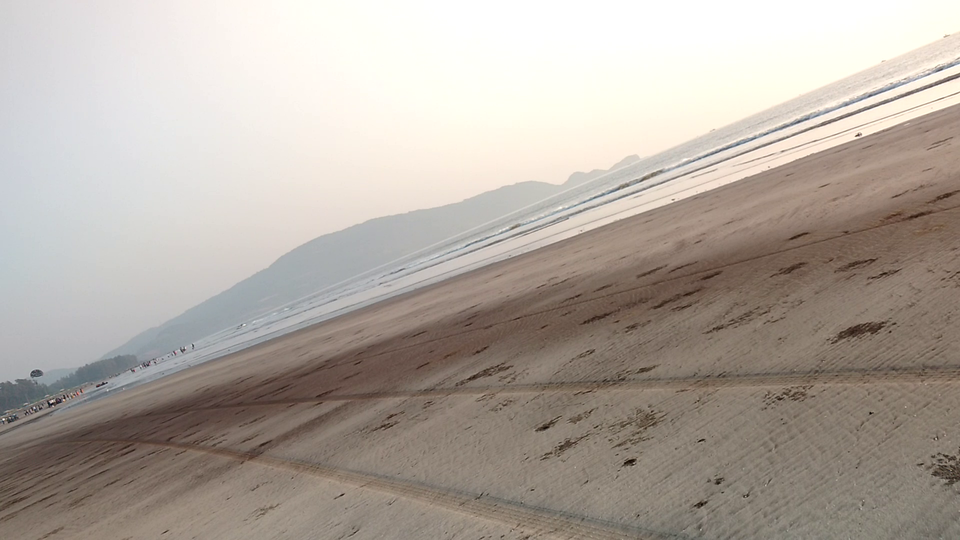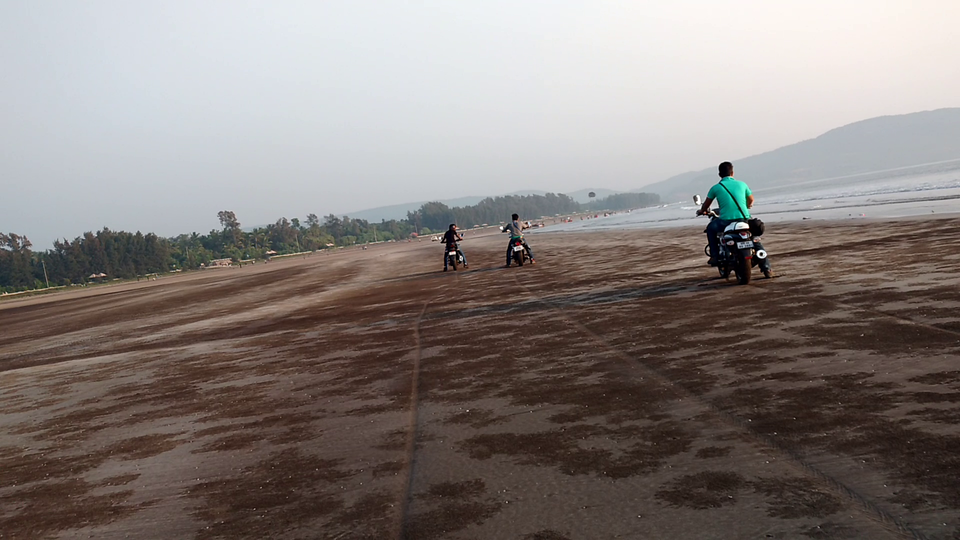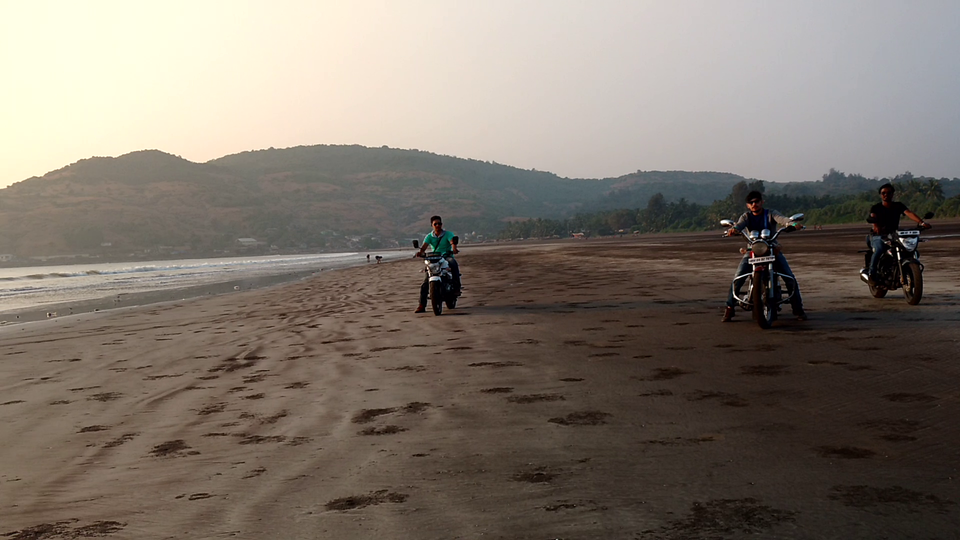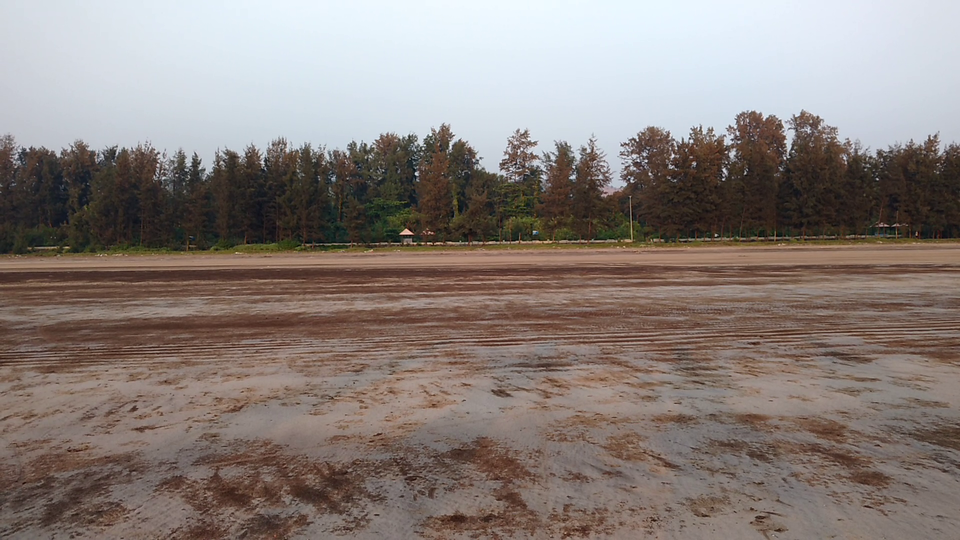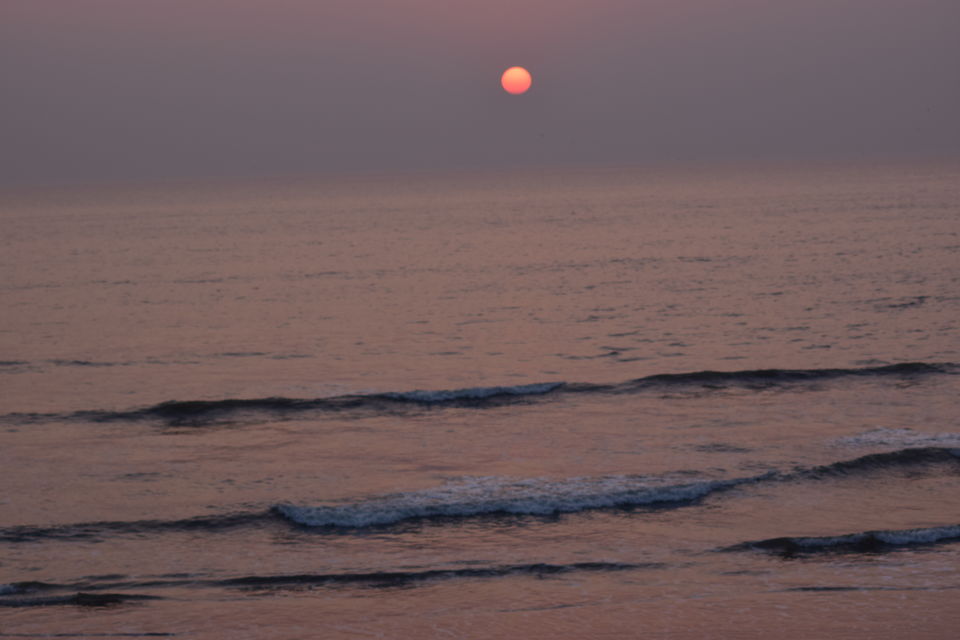 After spending some time on Shrivardhan beach, we left for Shekhadi, another beautiful beach 15km away. The sand here was white and soft. You cannot take your bike on this beach but nothing beats the view. The elevated road leads to Diveagar beach with a spectacular view of the Arabian sea. One should not miss out a drive on this road and we sure didn't.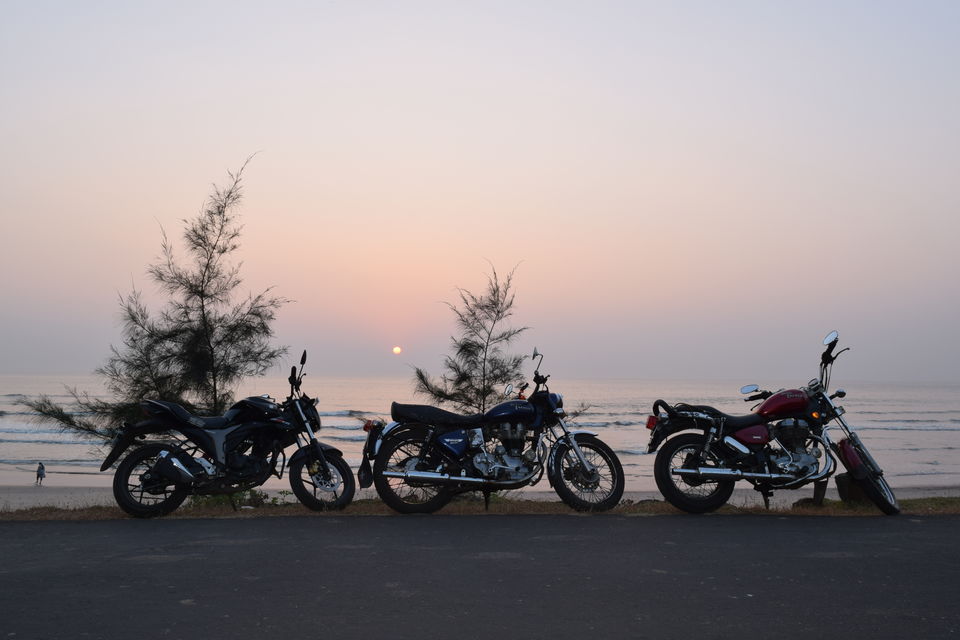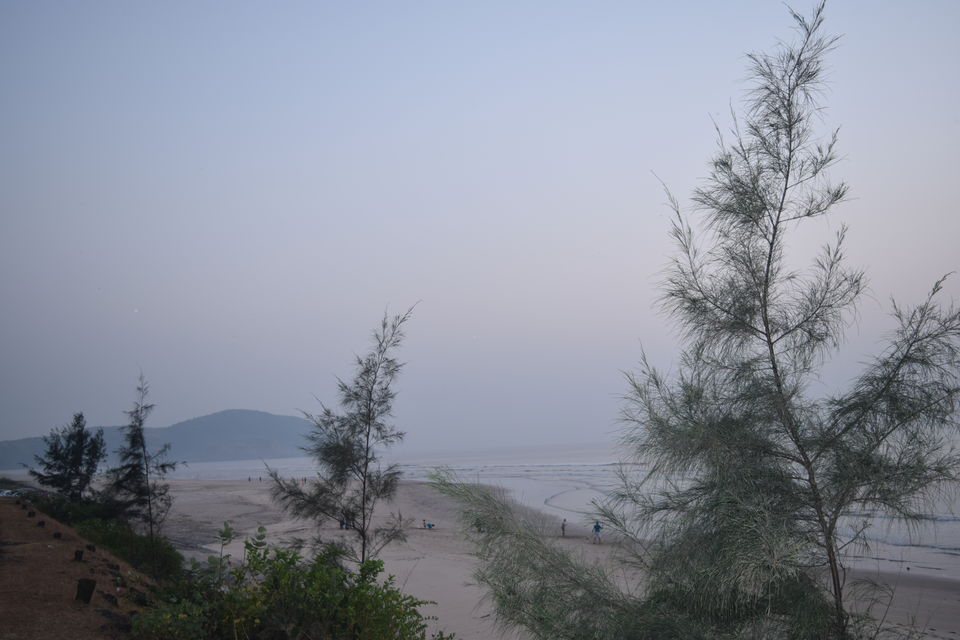 We started to return back to the resort as it was getting dark, but we lost another crew member on the way. This time the lost sheep was Gopi. The sun had already come down and it was pitch dark on the lonely road with just 3 bikers from Mumbai. Almost an hour had passed and we were starting to panic as we could not reach him on the phone due to network issues. We continued to wait for him, but there was no sign of Gopi. We could not even go back as it was really dark and there was no GPS or even a single person on the road to ask for directions. Our worst fear was something bad happening to him. We mustered our strength and started riding back to the resort hopping that he will somehow reach the resort. We were really scared and took a few wrong turns, fortunately GPS was working in the city. When we finally reached the resort, to our surprise, we found Gopi relaxing on the hammock as if everything was cool. Although we were relieved to meet him we lashed out at him for going the wrong way only to find out that it was the three of us who wandered away. We marked an end to this exciting day with a hot konkan meal accompanied by fish fry.
After a peaceful nights sleep, we headed back to Mumbai via Diveagar beach. We passed through the beautiful coastline through Shekhadi.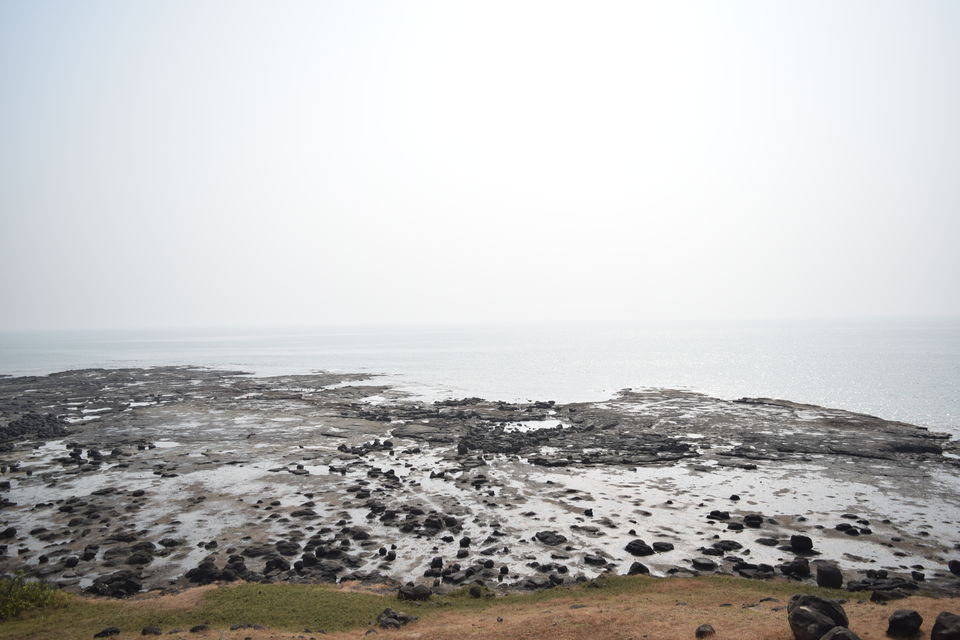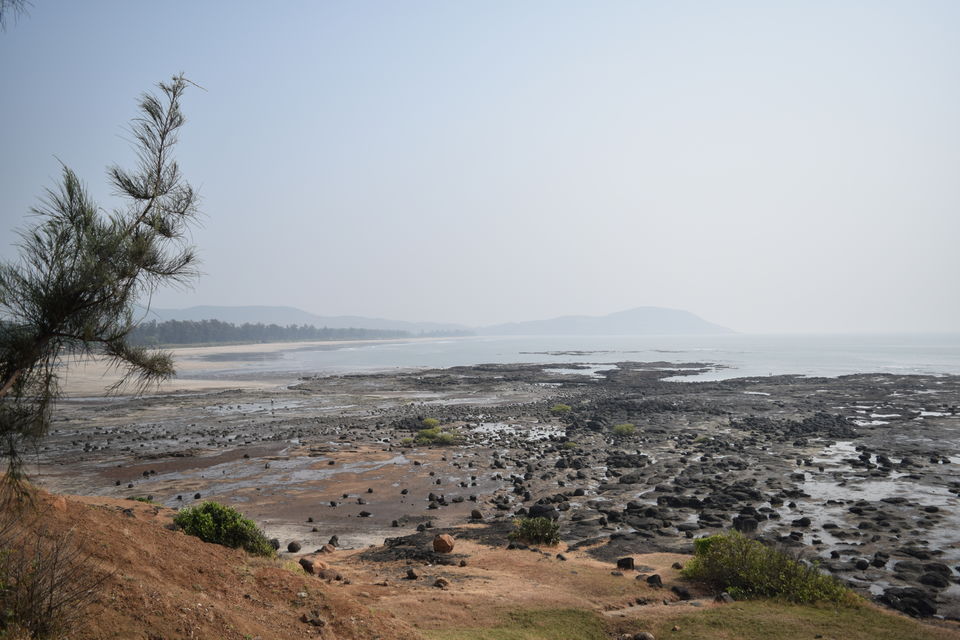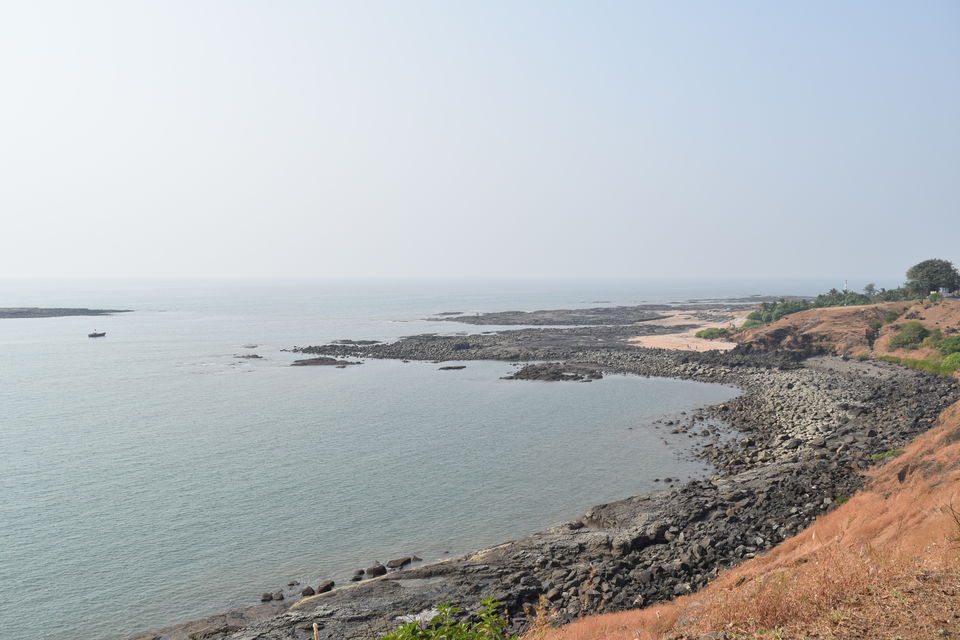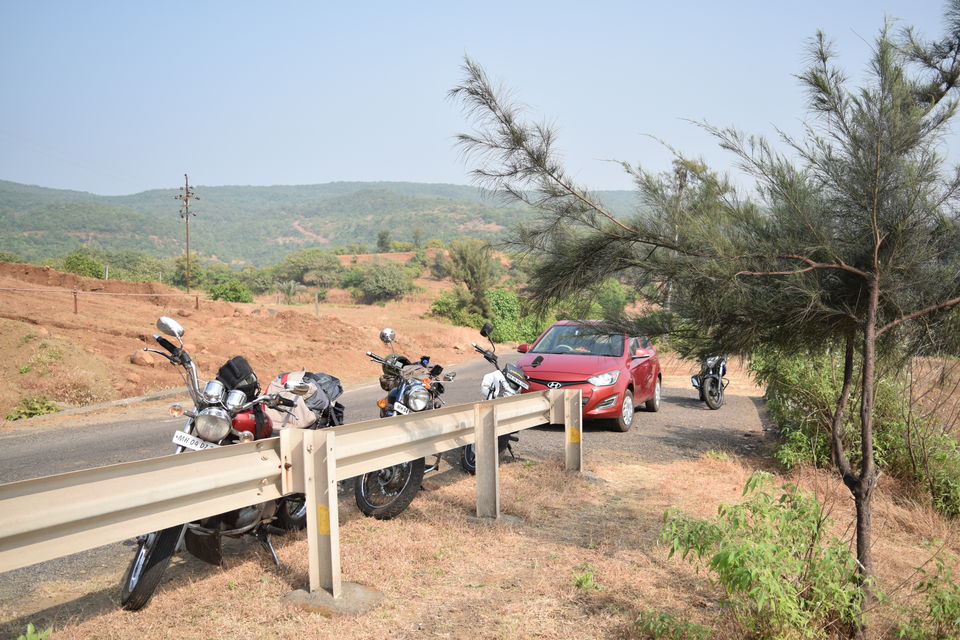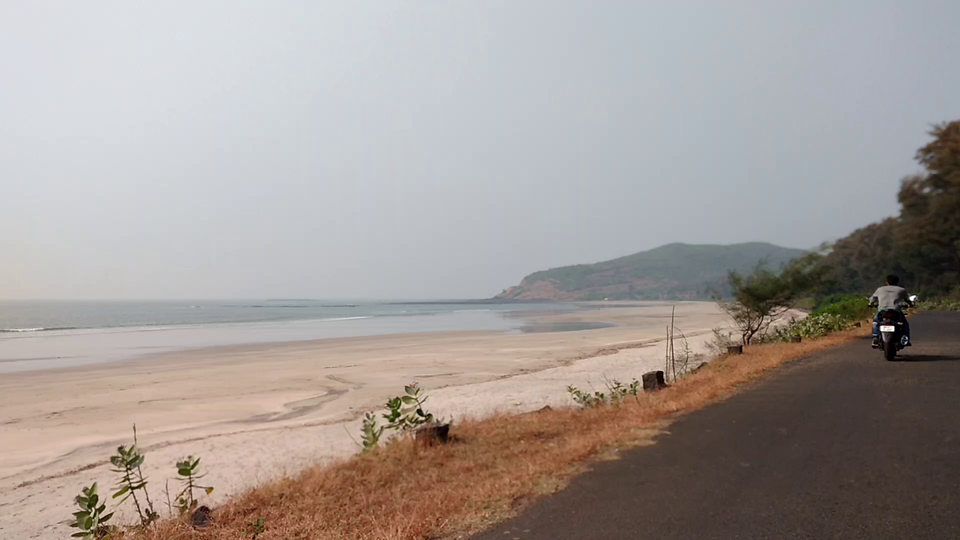 On reaching there however, I did not feel like going to the beach as it was quite crowded. But, when i saw people driving their cars on the sand, i could not stop myself from hopping on to my bike and hit the beach. As usual, my buddy was there to ride with me!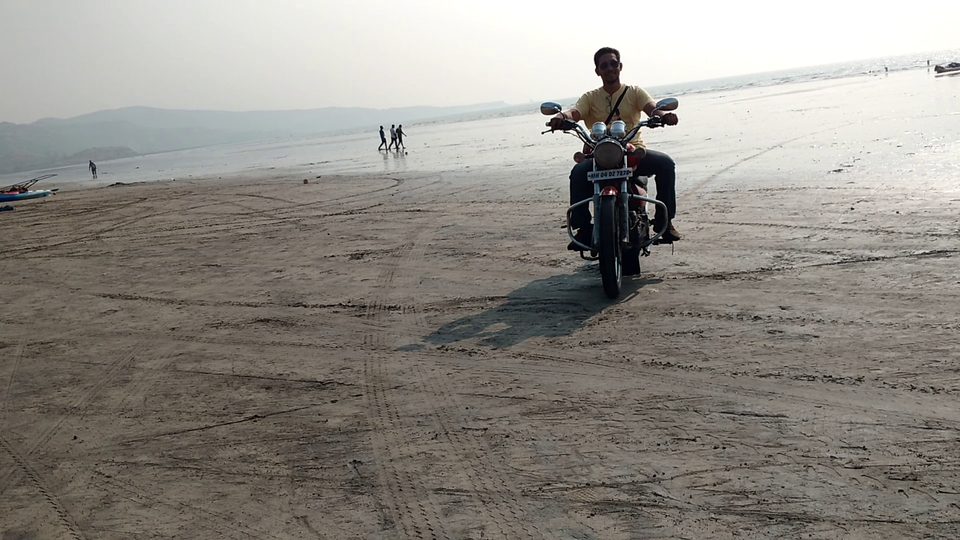 While we were cruising on the beach, some unfortunate guys car was stuck in the mud and ironically, the truck which was brought in to tow the car out suffered the same fate.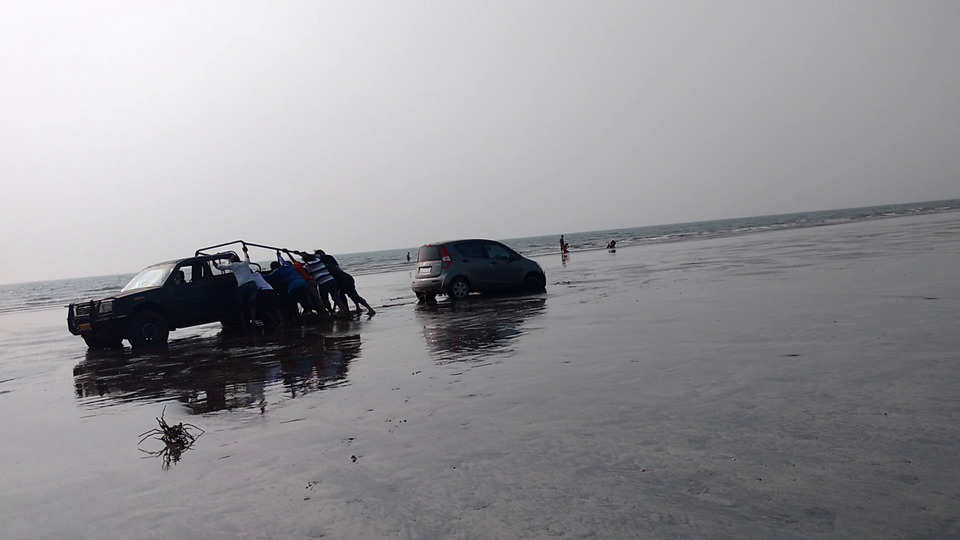 At around 4 pm we left for Mumbai. It was quite a journey we had and we took some good memories back with us.