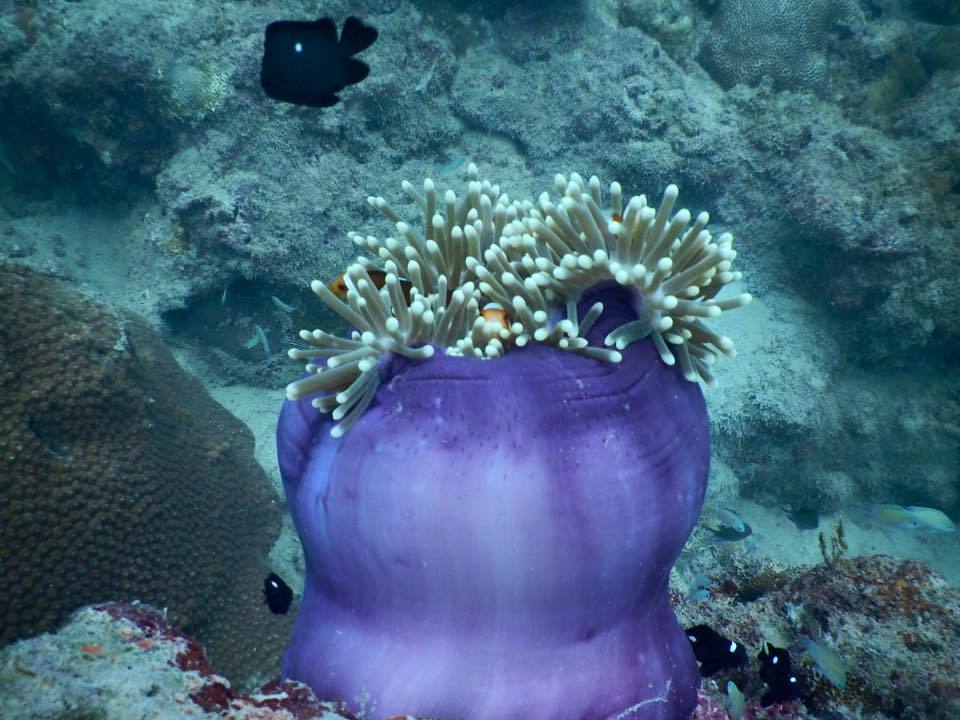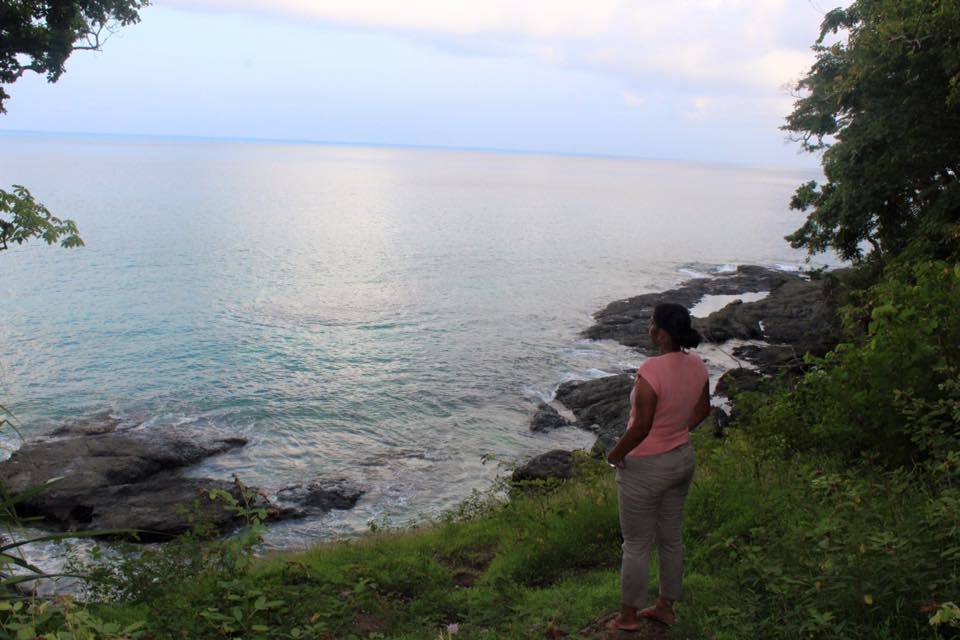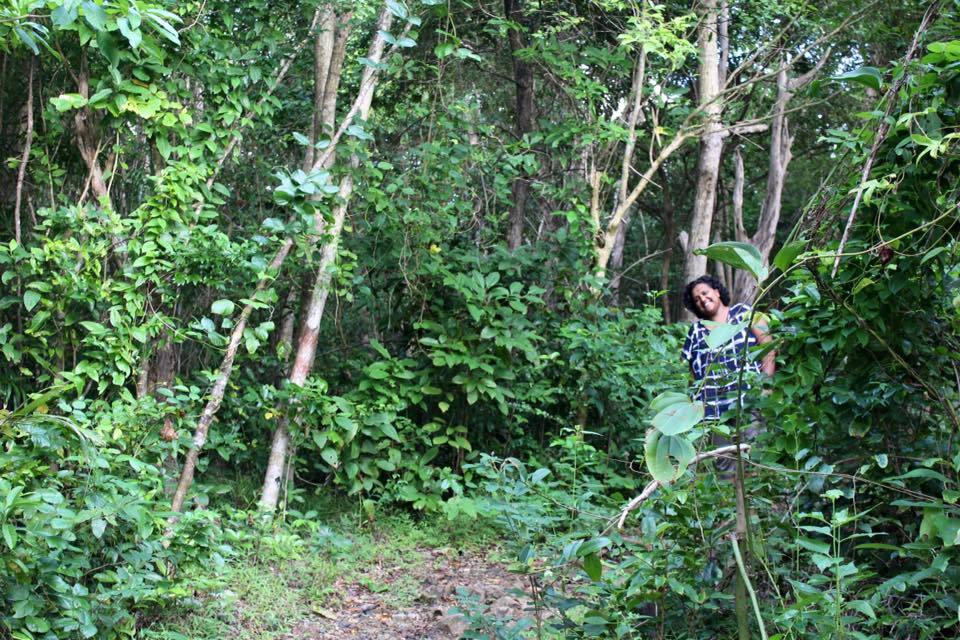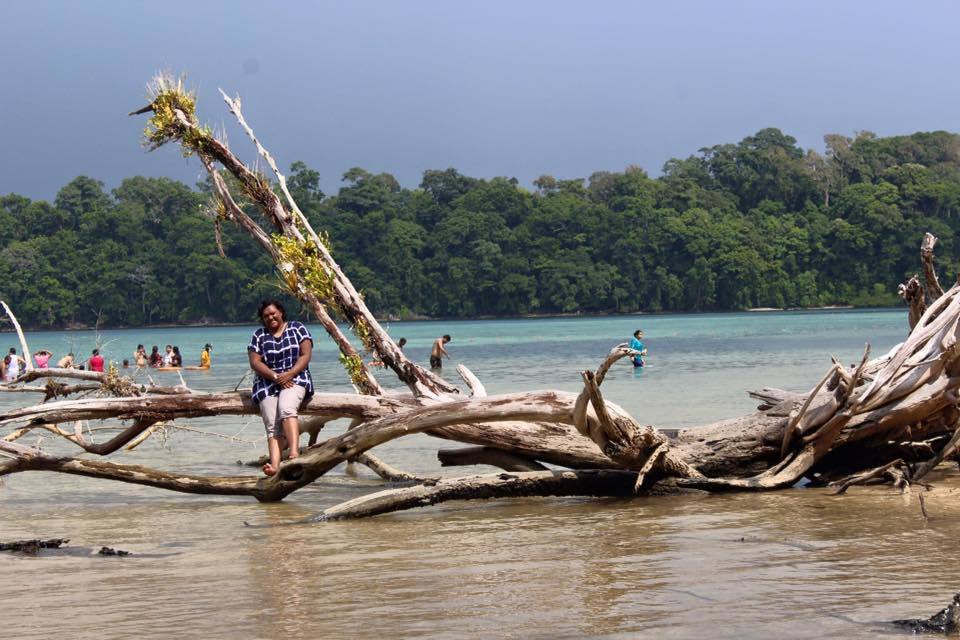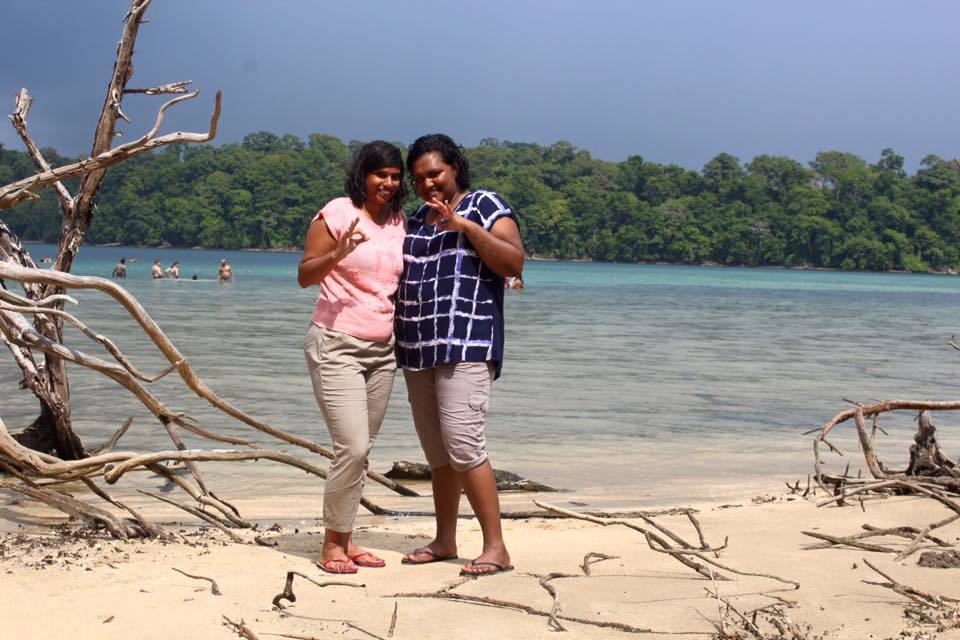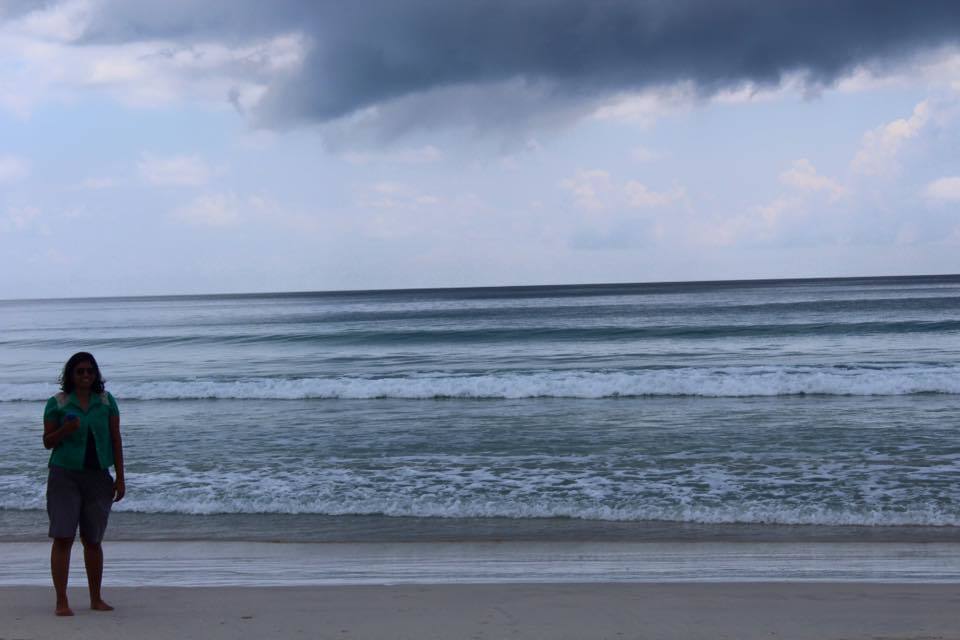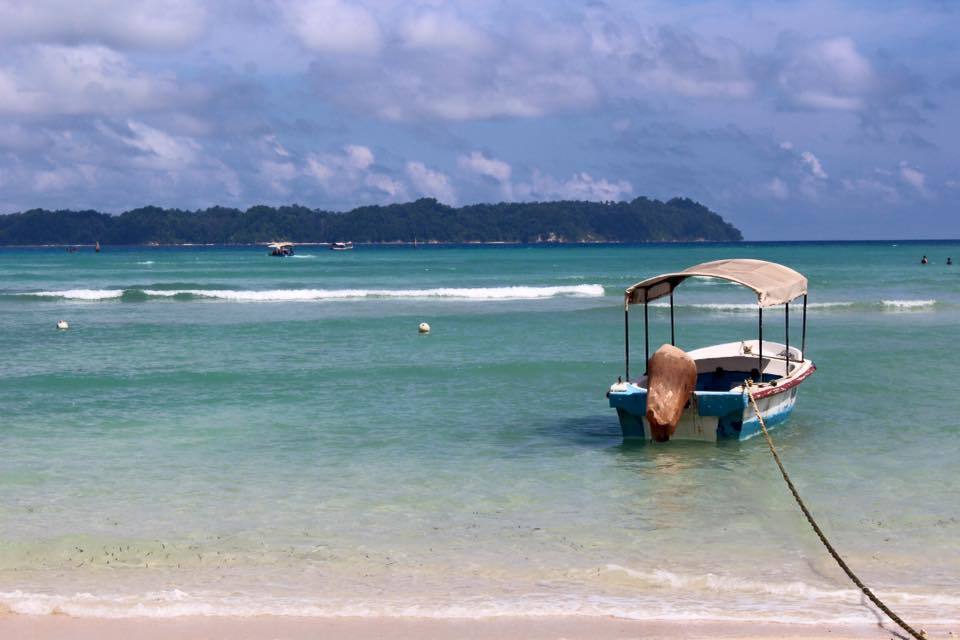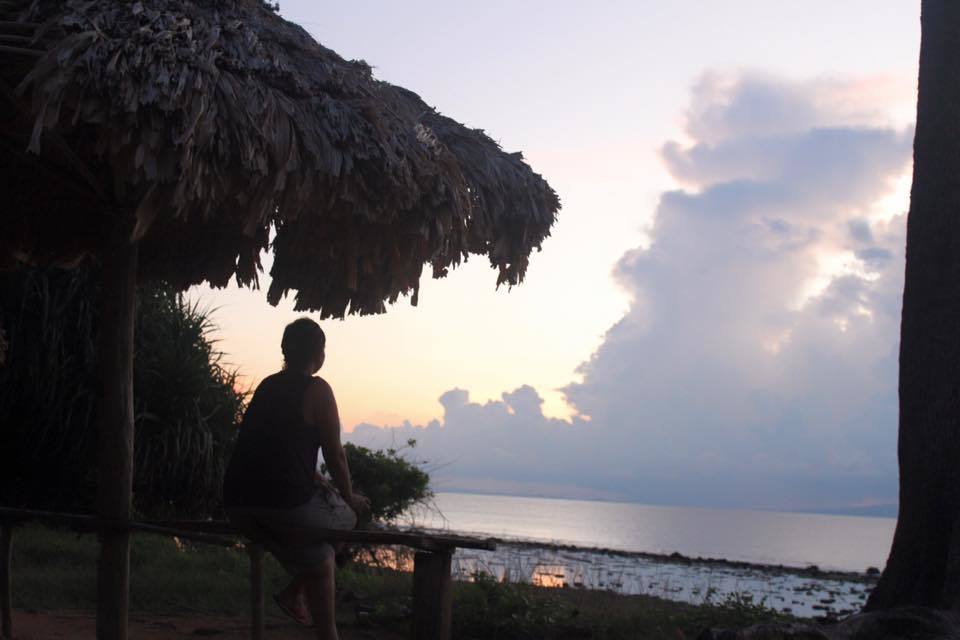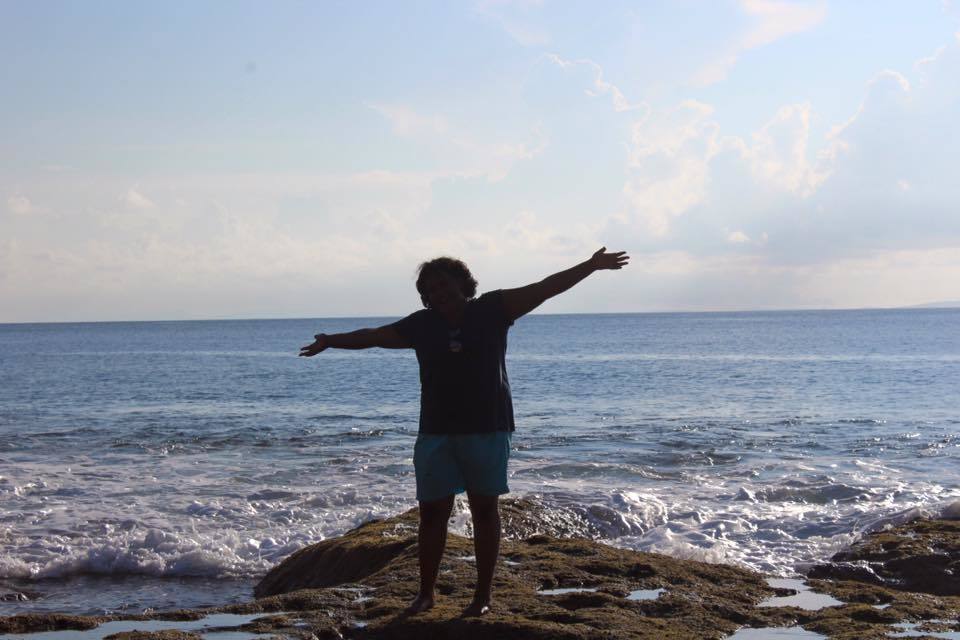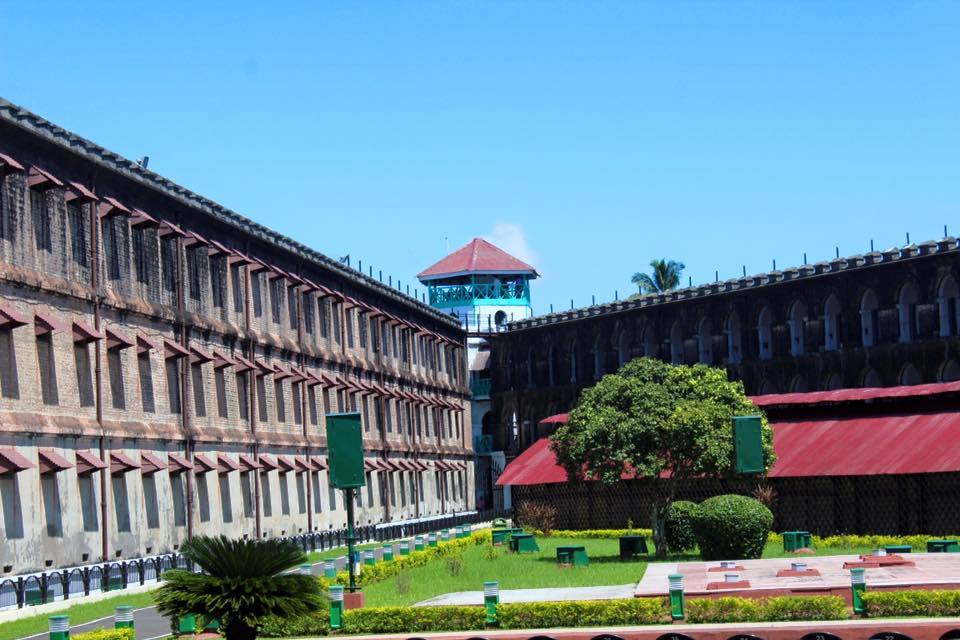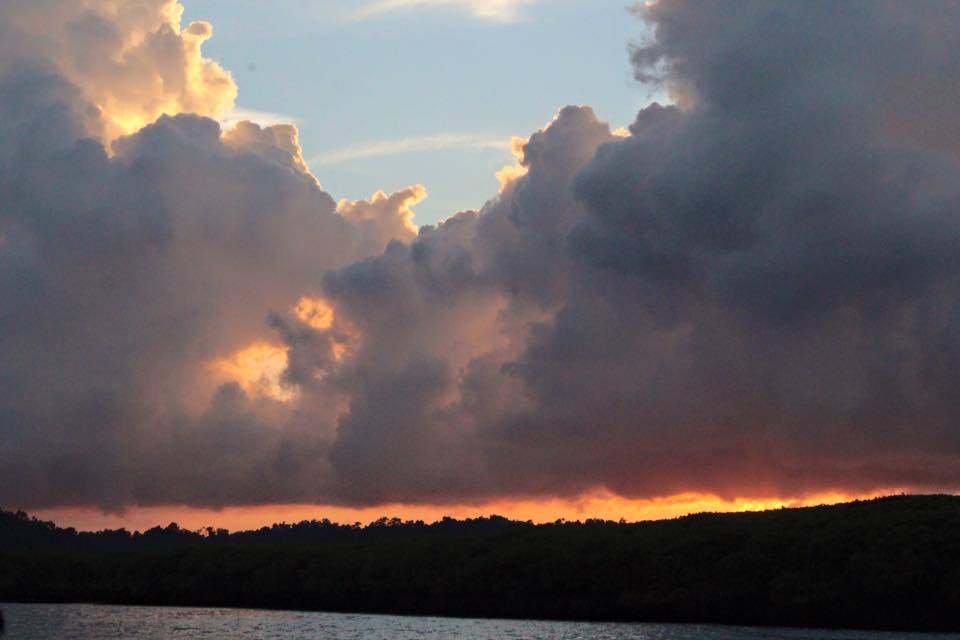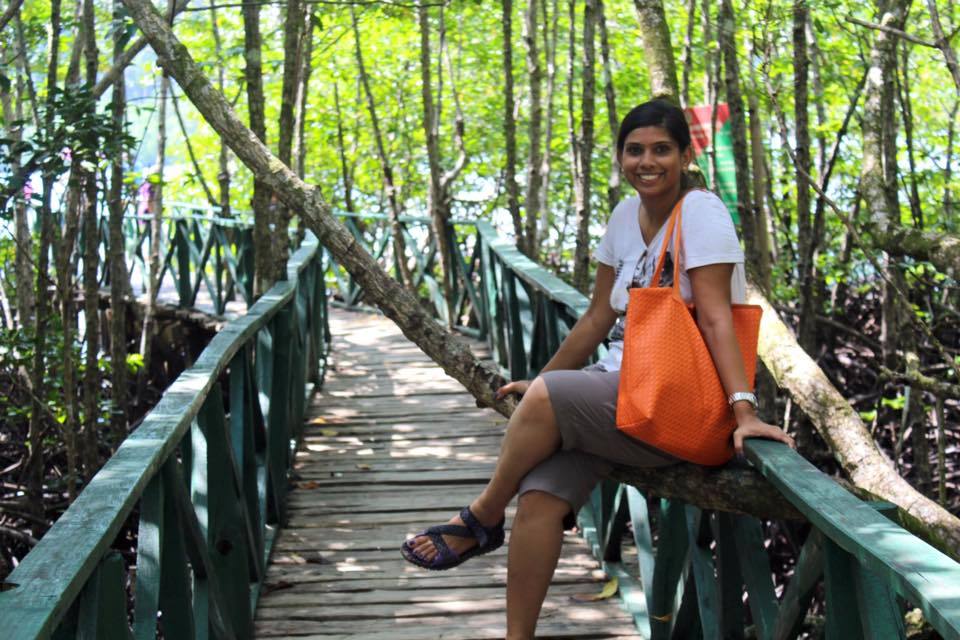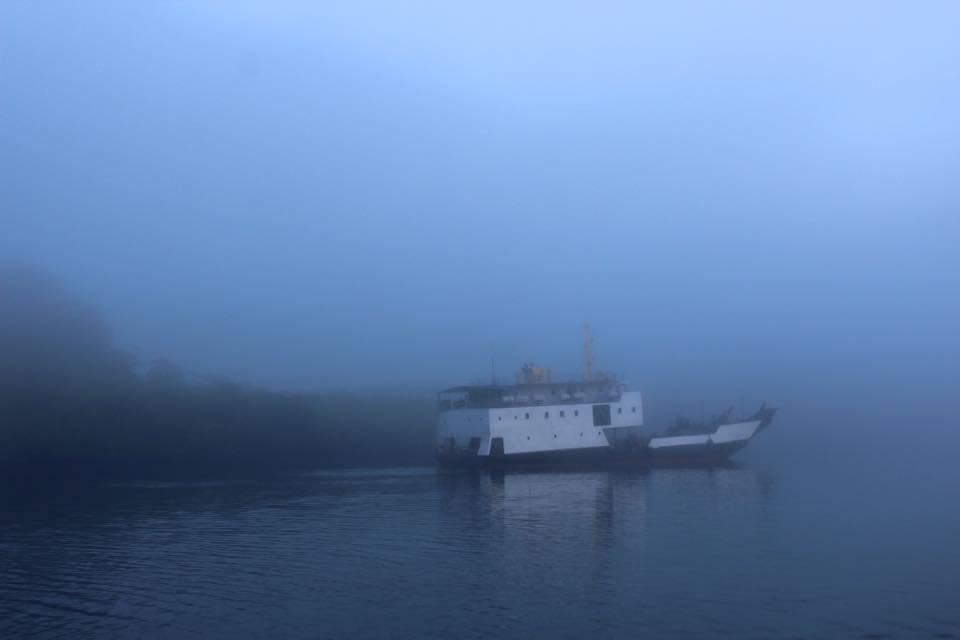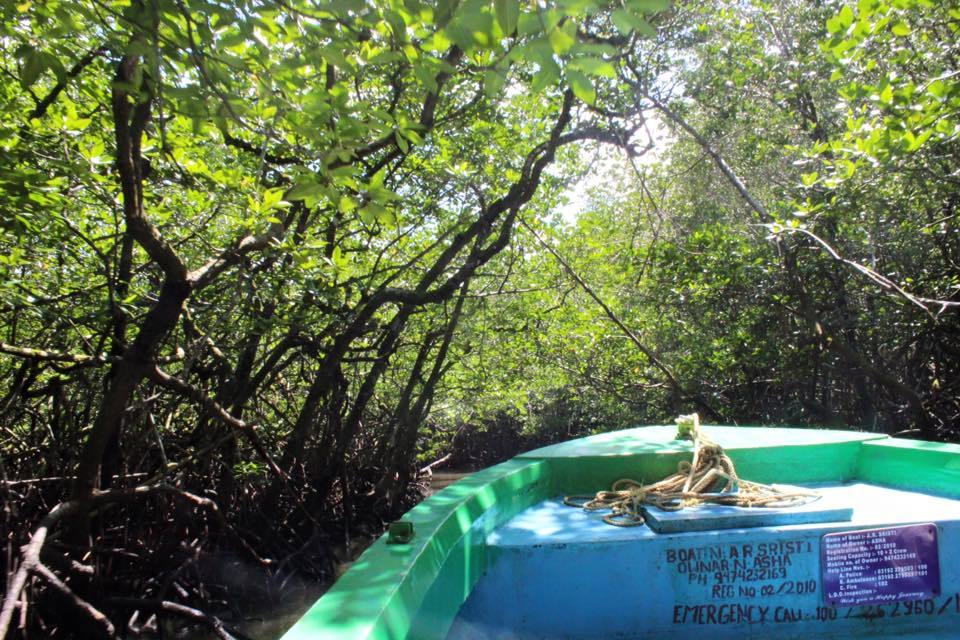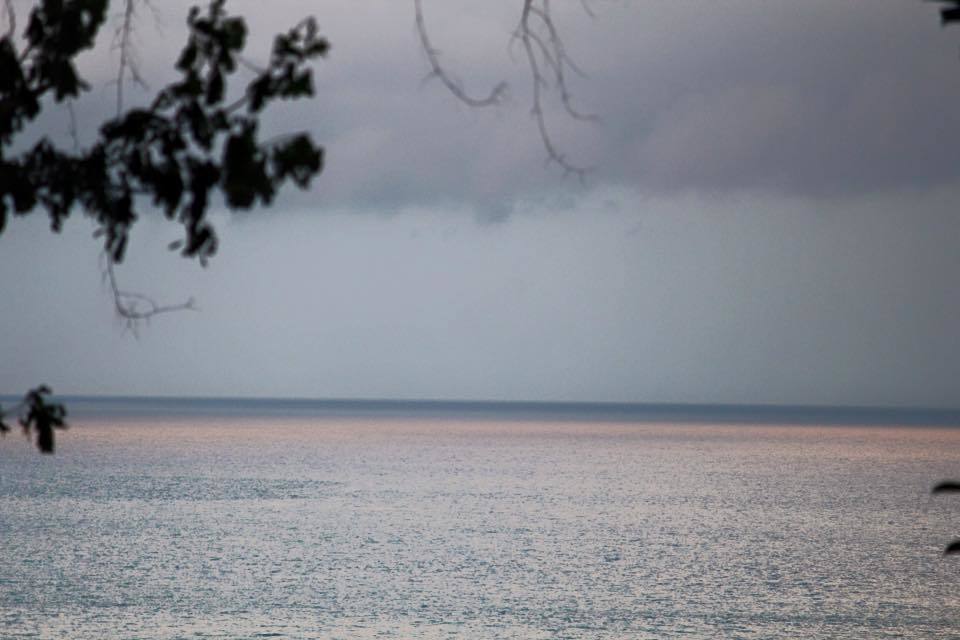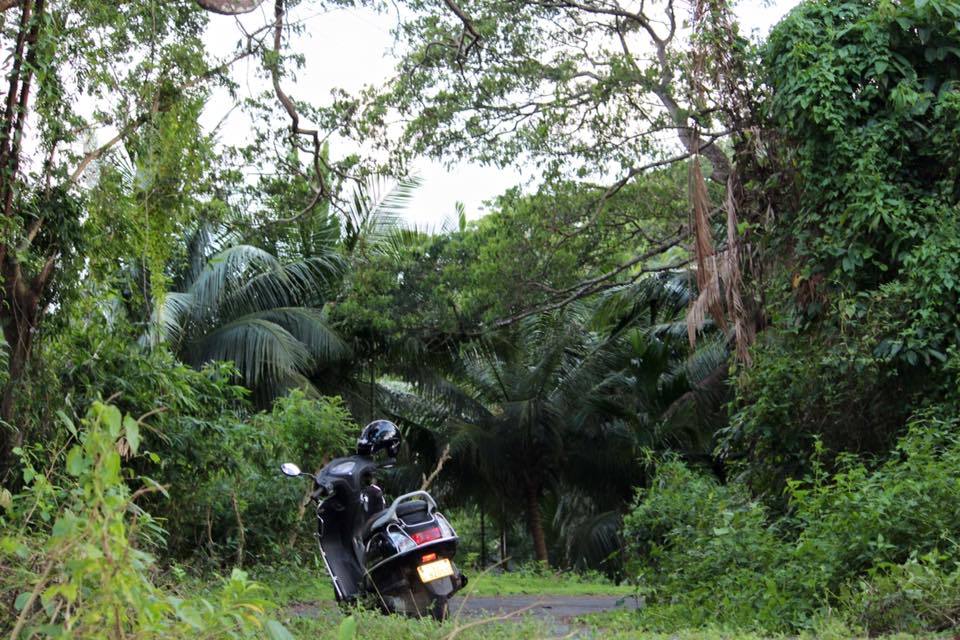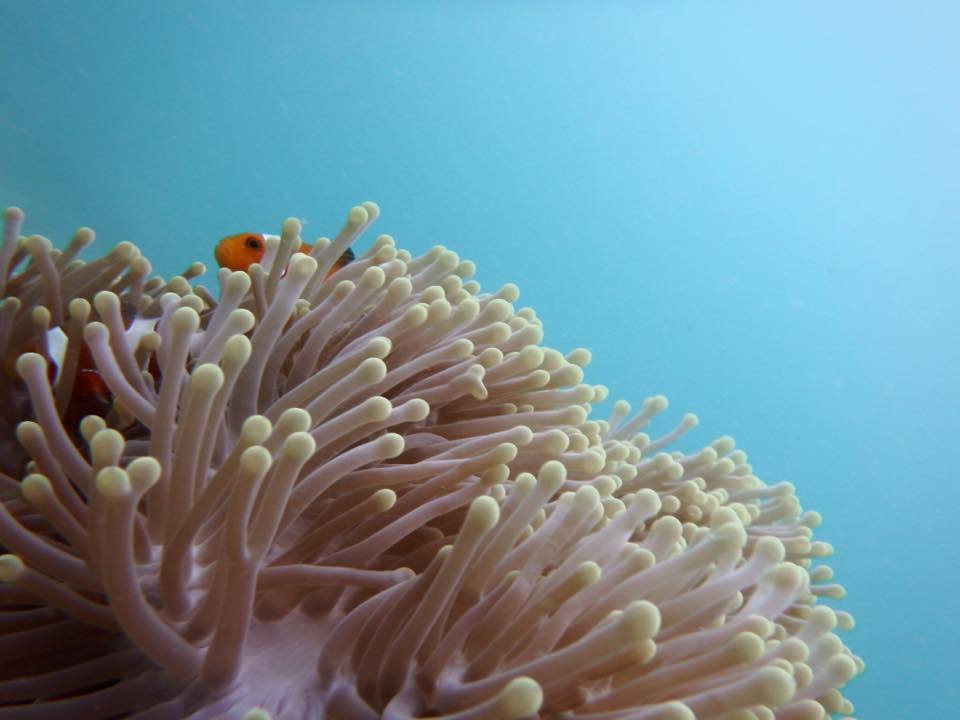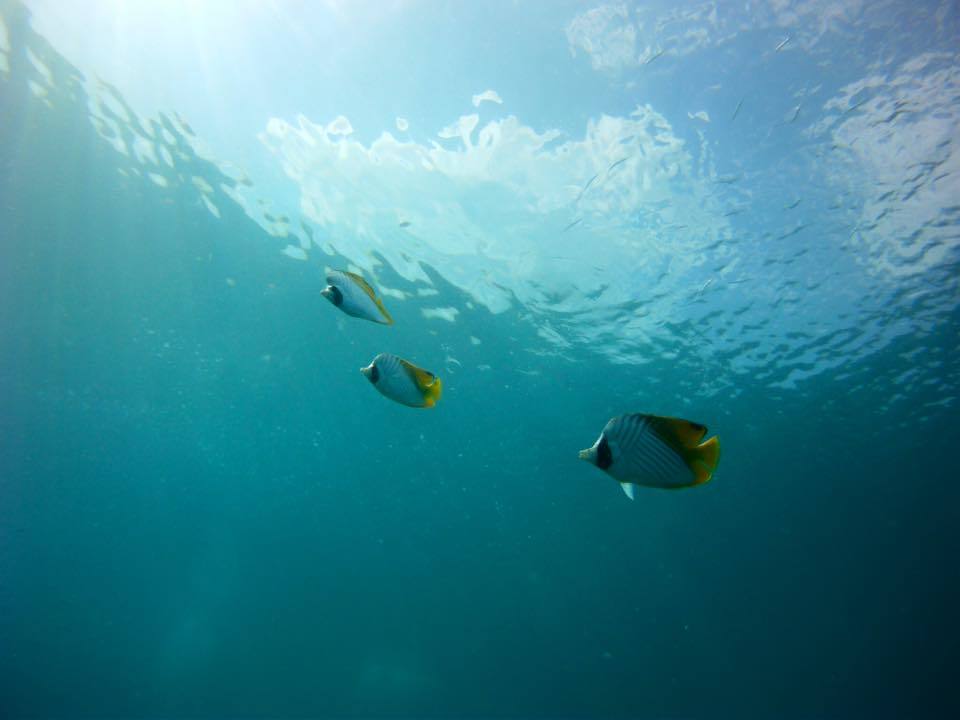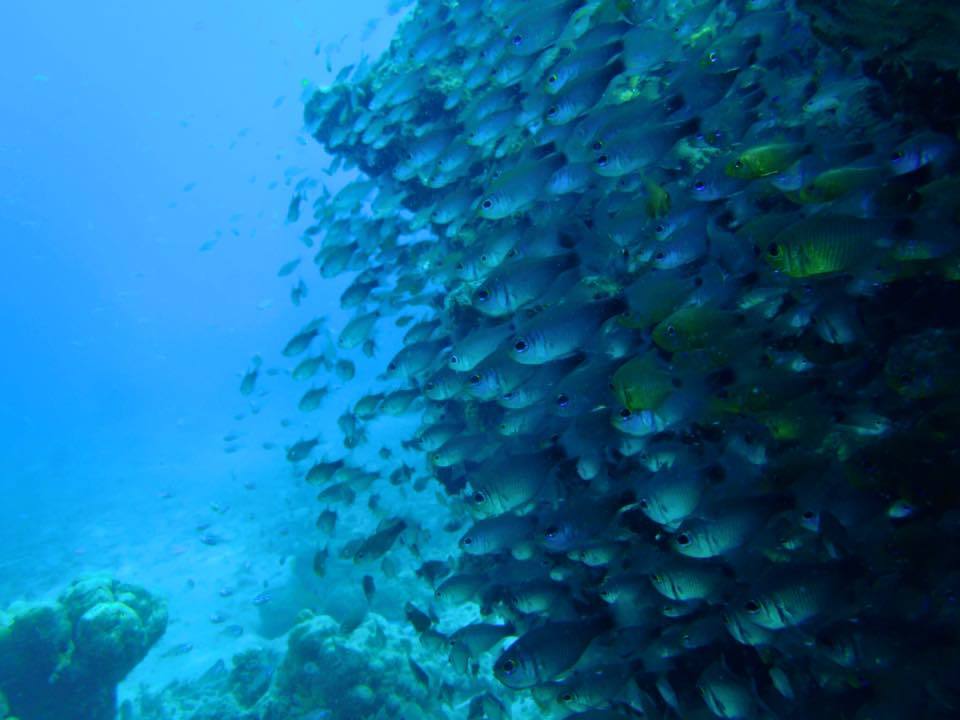 Six months ago, me and a gal-pal of mine decided to explore the untouched paradise of India – Andamans – on our own. 2 girls far away from their homeland, travelling thousands of km in search of some adventure and fun. This is exactly what this trip was all about; so did we mange to achieve this milestone? off course a big shout out, "YES"!
After a month of research and asking around a zillion travel agencies, who always happened to quote an amount way above our budget, I decided to make my own bookings rather than relying on packages; although arranging ferry tickets to various islands and a whole day (with activities) with an overnight stay in Baratang was managed by Maharaja Travels.
Today when i think about this decision i kinda feel proud making one such, coz not only did i manage the whole trip in the desired budget, we did manage to achieve a milestone of doing things by yourself which, believe me is a huge accomplishment.
Before I get into the details of my itinerary, let me tell you something about Andaman's.
The most safest place in India, and i am not exaggerating here. Even if you leave your valuables in an unlocked car, no one will steal them, they are very well aware that the only source of income for them is tourism. So they treat tourist with the greatest respect.
People in Andamans are very honest and helpful. The last day when we went to red skin island, we hired a bike. On our way back, we were running short on petrol and the bike stopped at one point. The next petrol pump was half a km away but the petrol was over. We asked a nearby bike repair shop for directions to petrol pump and he in turn gave us some petrol from his bike. Where I am from, strangers wouldn't even turn back at you even if they know you are in trouble and need some help.
If you are on a budget trip, hire bikes at Havelock and Port Blair for local sight seeing. At Neil island you can ask your resort to hook you up with a car package where you pay 600 bucks for the entire tour of Neil Island. Hiring bicycles is the next best option, but the availability is little scarce. Hiring bikes will cost you the same as hiring a car.
Internet is a luxury in Andamans. Mine was often disconnecting in Port Blair. The maximum i could get was a 2G connection on a 4G sim. Airtel and BSNL are the connections that work in Andamans although i prefer BSNL over airtel especially when it comes to Havelock. Do not expect internet service in havelock, if you are in urgency of using one you can try the internet cafe in Havelock.
Food is expensive in Andamans. A normal veg thali will cost you 150 bucks. There are certain places where you can get food at cheaper rates, but they are again very scarce. Also sea food is as expensive as it is in Bangalore, despite being a coastal region.
Always do underwater activities in Andamans rather than going on Jet Ski, which can be done any where else. Remember, Andamans is all about the corals and underwater creatures. Snorkelling, Scuba, Glass Boat, Sea Walking are some of the top notch picks.
Interact with localities. They share a great deal of information regarding the places to go around and the best time to go. For example, a place called Natural Bridge in Neil Island, is to be visited during low tide. These information are difficult to be found on Internet, so have a chat around and then decide your itinerary for the day.
A minimum of 10-12 are needed to cover the entire Andamans including south, middle and north Andamans. I was on a crunch of days, so i could just cover South and middle Andamans and even in those had to skip few places in South Andamans.
If you plan on visiting Mount Harriet, do enquire if the trek route is open. When we visited the trek was closed due to some construction activities, although the drive route to Mount Harriet was brilliant.
Do not miss Red Skin/Jolly Buoy, Chidiya Tapu , Cellular Jail, Ross/North bay island, Havelock, Neil, Baratang. Also keep drinking the humongous Coconut near the beaches. They provide ample amount of water and malai.
Please book AC rooms. This place is always hot and humid. We did the mistake of booking non ac everywhere.
Also try to avoid Air India, they always tend to delay their flights. Our to flight was delayed by 5 hrs and fro flight by 2 hrs.
Hindi and English are the 2 languages profoundly used in Andamans. Many localities speak Bengali as well.
Stay:
PB: Aashiaanaa Residency Inn.
We paid 1000/- for 2.
The stay is good and decent. Clean rooms, clean linen and clean bathroom.
TV's in all rooms.
Owner is very helpful. if you request him, he could get you a bike for rent on 24hrs basis. Rent is 500, and advance of 3000 for security purpose which you can negotiate. Petrol is as cheap as 55 bucks per liter. Make sure you got your driving license.
Neil Island: Pearl Park Beach resort.
Paid roughly 1900 for 2. Little expensive but not much options available in Neil.
These guys arranged a car for us, for 600 bucks that cover the entire Neil island in a span of 2 days.
No TV's for non ac rooms.
Food is expensive here, and generally in Neil Island.
Beer is available in almost all resorts. if you need anything else, there is a Hotel Kingfisher that could serve your purpose.
Havelock: Emerald Gecko.
Paid 1500/- for 2. This room has its own bathroom but communal toilet which is very neat. Insist on room 1, the only room with a brilliant view.
Again food is expensive, min of 150 for veg thali.
No TV's available.
Baratang: Government Guest House.
Not a great place to stay. Rooms were dusty and stinky. But its either 500/- bucks guest house or high end resorts costing 3500/-.
TV's are available.
Not much place to dine in. One will have to order food in advance.
Chennai -> PB -> Aashiaana Residency Inn -> Mount Harriet -> Cellular Jail
After a much frustrating delay of our Air India flight we landed at PBaround 2'ish in the noon. Maharaja Travels was kind enough to pick us up from airport and drop us at our stay place. After settling in comfortably in Aashiaanaa, we made our way to Aberdeen Bazaar to rent a bike. After much of an effort we managed to find a rental service and hired a Activa for 500 bucks. Our plan for that day was to go to Mount Harriet and local sight seeing in PB, thanks to Air India for messing our plans, we only managed to cover Mount Harriet and Cellular jail.
To reach Mount Harriet one has to travel all the way to Chatham Jetty, get into the ferry along with your vehicle and go to the other side, drive around 7km to Mount Harriet and then begin the trek. Unfortunately Mount Harriet was closed for trek due to some construction work, so had to drove all the way to Mount Harriet gate and came back. Although it was a wasted journey we did enjoy the ride en-route.
Our next and final stop for the night was Cellular Jail which we visited for the light and sound show, which is usually a story telling session of how the jail use to function during British days. Try to attend the first session of this show as the tend to cancel the next show.
PB -> Baratang
3 ways to travel to baratang:
Car 2.Bike 3.Public Transport although i would recommend hiring a car. Look for packages for one day that cover Baratang and the activities in Baratang. There are 2 major things one can amuse at Baratang, Limestone cave exploration and Parrot Island. The former is done during the day time which includes a small trek about a km to limestone caves. This also includes a speed boat ride which can be hired at Baratang Jetty. It will cost around 450/- per head and the route includes traversing through mangrove trees. It kinda reminds me of Anaconda movie where one rides in a boat via very narrow path with both sides covered with mangroves. This limestone caves are naturally formed and that's the specialty of this place. The later is done in the evening around 4pm just before the sunset. Again the travel to Parrot Island is via speed boat. Start by around 4pm in the evening. Remember, sunset at Andamans are as early as 5pm. By 6pm, Andamans is usually pitch dark and most of the shops wind up by 7. Out of all the tiny islands present around Baratang, the parrot migrate back to just this one particular island which the locals call as Parrot Island. One can see huge flocks of birds migrating back after an ordeal day, back to their nest for the night sleep, repeating the same cycle every single day.
PB -> Neil Island
1. Visit, sunrise at Sitapur Beach, Sunset at Lakshmanpur beach, walk along the Natural Bridge and enjoy snorkelling and Glass Boat ride at Bharatpur Beach.
2. Most of the resorts in Neil Island fall in the same range of 1.5k or above.
3. Hire a car in Neil Island to go cover all the places. Eating option are less and most of them fall in the same range. Minimum 150 bucks.
4. A day in Neil will be enough to cover all the places. You can take the 1pm ferry to Havelock, which is the last ferry from Neil Island.
5. Beware of dogs and cats around especially in Pearl park, they tend to be over friendly and jump on you.
6. If going on a night walk in Neil carry a torch, its pitch dark after 6pm.
7. Ferry ticket cost is roughly 400 bucks per head, both from PB to Neil and Neil to Havelock.
Neil Island -> Havelock
1. Havelock is comparatively bigger than Neil Island. One has to hire a bike or a car or an auto to go around. I personally recommend bikes.
2. No petrol pumps are available in Havelock, one has to buy them from shops at an exorbitant price of 80-100 bucks. Their is no other alternative.
3. Radhanagar beach is a must visit. Do not miss it at any cost. Even Kalapathar beach is a beautiful place to go.
4. If you dont mind spending little bit more money, then please do scuba here. We did ours from barefoot and the experience was mind blowing.
5. Visit Elephant Beach if you have time, snorkeling and other water activities are some of the specialties here. I would recommend trekking to this beach rather than taking the ferry, but then it depends on whether you like trekking. Its a 1.3km trek or one has to go back to Havelock jetty to catch the ferry to Elephant Beach which will cost you 750 bucks per head and this includes one round of snorkeling.
6. Havelock is the most happening place in Andamans in terms of crowds and night life. If you are lucky enough there would be a resort hosting a party with huge discounts on cocktails and their will be a DJ playing your favorite music.
7. Spend a minimum of 3 days in Havelock to cover all the places and to get the feel of it and catch the last ferry at 4 to PB.
PB -> Red Skin Island -> Chidiya Tapu
1. We hired a bike for 24 hrs to go to Red Skin Island/ Jolly Buoy and Chidiya Tapu.
2. The ride especially to Chidiya Tapu is mesmerizing. Report at Wandoor Jetty around 9'ish. The cost per ticket is 750/-
3. There are roughly 4 ferry that take you either Red Skin or Jolly Buoy depending on whichever is open for that year, allowing corals at each island a 6 months time frame to grow at peace without any human intervention.
4. Red Skin Island/Jolly Buoy are part of Mahatma Gandhi national park, a project undertaken by government to save and preserve the water life. Out of the 51 islands that fall under their jurisdiction, tourists are allowed only on these 2 islands.
5. Snorkeling and Glass Boat are the 2 activities done here. Please do snorkeling here, Glass boat ride is up-to you.
6. Sunset at Chidiya Tapu is must. Walk around the wild and explore few view points. Sunset and the ride to and from Chidiya Tapu is the best.
7. If you are planning to go by bike, the ride is around 70km back and forth. So make sure you have enough of petrol to cover it.