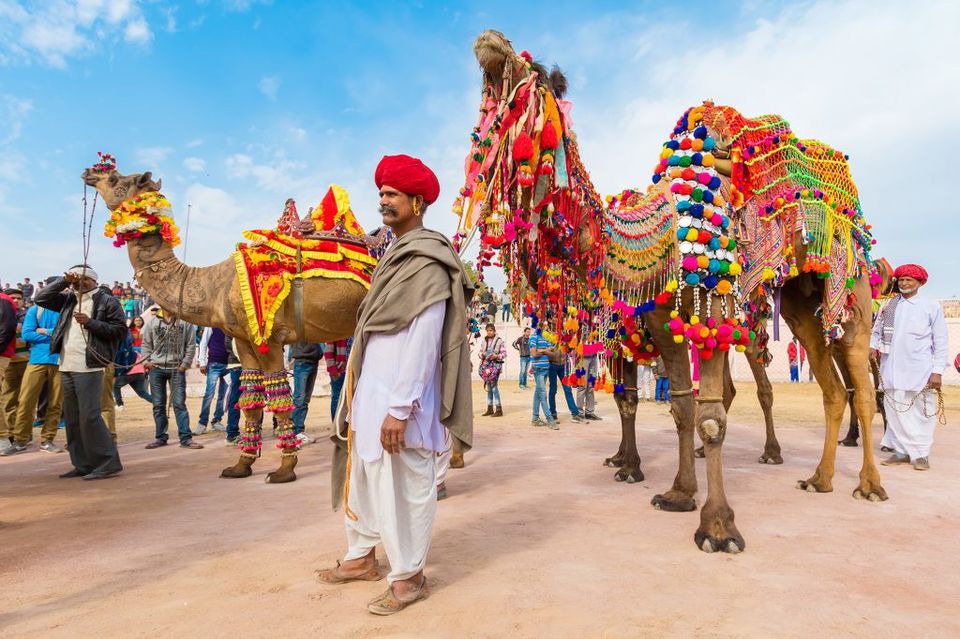 We've all day-dreamt about going to Spain and enjoying La Tomatina with your squad after watching ZNMD, right? I know I have! But what if you could actually experience some interesting and off-beat festivals right here in India!
Unity in Diversity is what India is all about, and it won't be India without vibrant celebrations of all kinds. So, let me tell you all about some hatke festivals you need to experience that are like no-other in our beautiful country.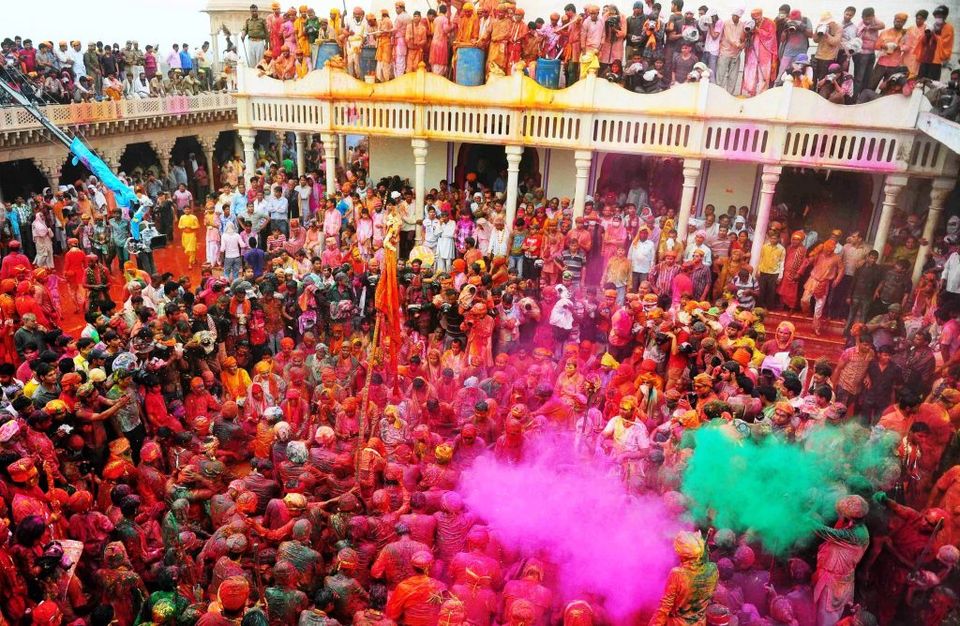 Lathmar Holi takes place in the city of Vrindavan, in Uttar Pradesh. It's an unusual holi celebration where there is a confrontation between men of Nandgaon (Krishna's village) and women of Barsana (Radha's village). Legend has it that it's a recreation of Krishna visiting Radha close to Holi, teasing the gopiyaans and then being chased down with lathis (sticks). Since then, it has become a tradition and people from all across come to experience this! It takes place 4-5 days before Holi in Vrindavan, Nandgaon, and Barsana every year.
2. Snake Boat Race Festival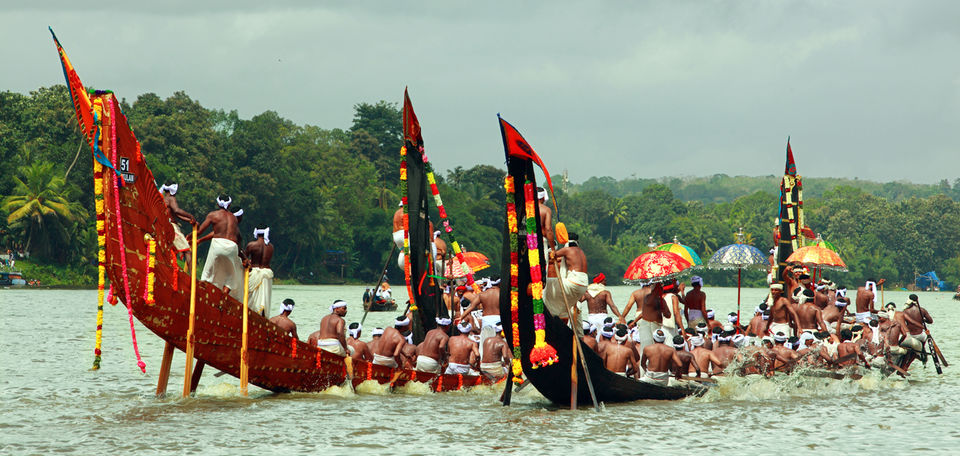 Combine water sports with the spirit of India, and you get the Snake Boat festival of Kerala. The boat races have been around for about 400 years and are still one of the most intense yet exciting festivals of South India. Held in the backwaters of Kerala during the festival of Onam, the Annual Harvest Festival of Kerala, these snake boats are popular because of their distinct canoe shape. The boat races that were once used while fighting wars in water are now a celebrated as a carnival and it's the amount of energy and intensity generated by this festival that make it so popular.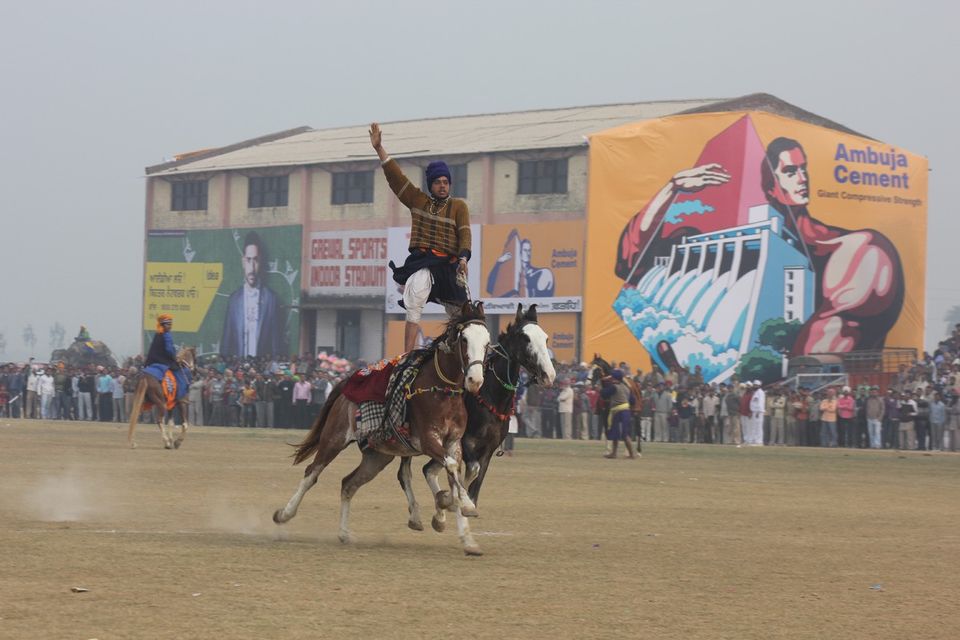 We recently witnessed the wonderful performance of India at the Tokyo Olympics, but did you know we have our own rural olympics in the state of Punjab. Unusual and exciting games that include pulling vehicles with hair, and lifting plows with mouth, make this Kila Raipur Sports Festival what it is! About 20 kms away from Ludhiana, this festival takes place every year around February with a massive participation from villagers in the nearby areas.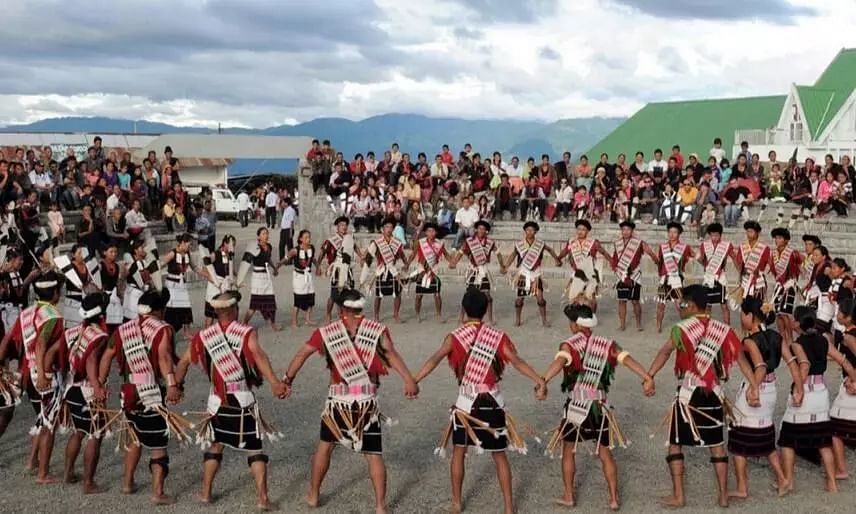 You give Indians a reason to dance, and we'll embrace it with open arms and traditional dances! This harvesting festival of Nagaland by the Angami Nagas known locally as Phousanyi, is popular for all the singing, dancing along with the several ritual performances that happen during it. It takes place in February and goes on for 10 days begins with revelry by singing and feasting which lasts for three days. There are several renditions of the festival but the mainly a "purification festival" held to wash off all past sins. It's a spectacle you can't miss!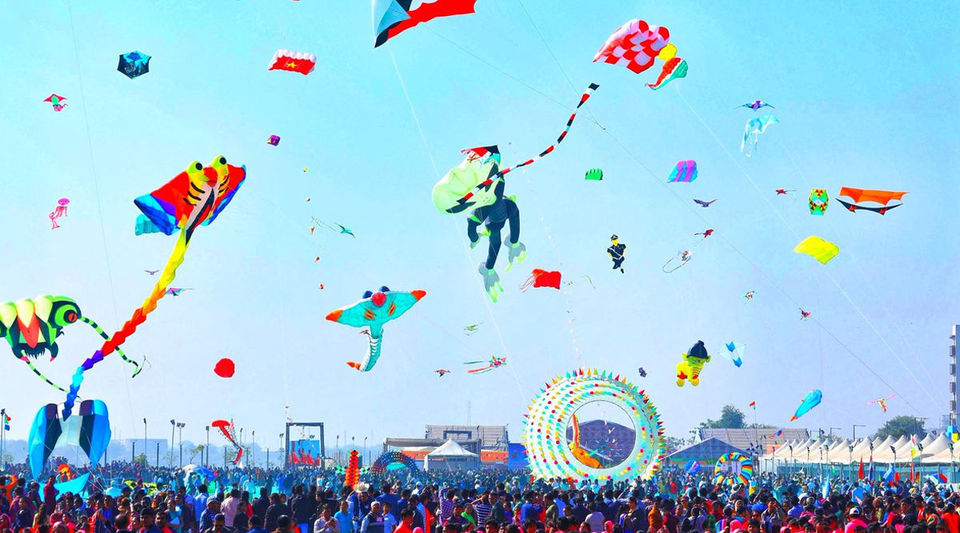 Imagine the sight of hundreds of colourful kites flying in the vast blue sky, that's exactly what Uttarayan - The International Kite Festival of Gujarat looks like! Held every year on 14th January, this vibrant festival marks the day when winter begins to turn into summer, according to the Indian calendar. It isn't just about the kite flying, but you can also get a taste of the local delicacies like undhiyu and chikki while you enjoy the spectacle. This festival attracts visitors from across the globe.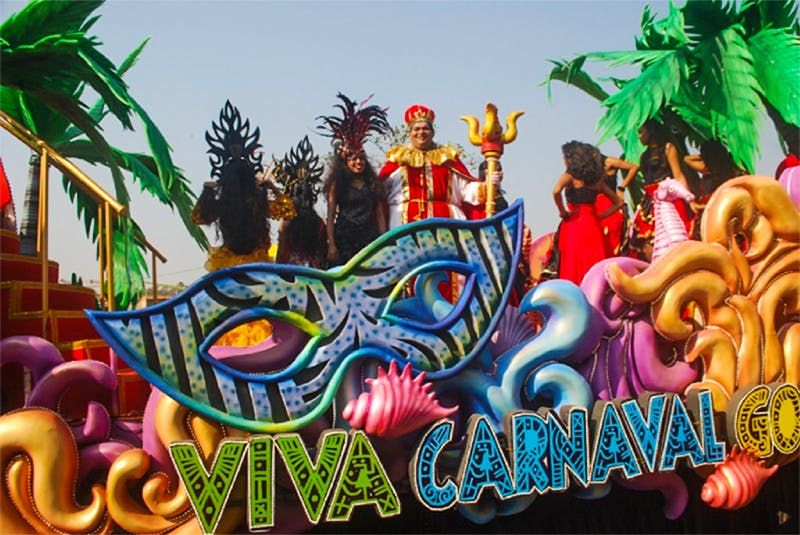 The Goa Carnival is India's own version of the famed Rio Carnival of Brazil and is one of the few traditional celebrations of the Catholic holiday in Asia. Also known as Carnaval, this celebration captures the spirit of Goa like no other through parades, dances and street-side plays in several cities. It takes place in the month of February, when Goa is taken over by King Momo, usually a local resident who presides over the festival during the 4-day span and spreads the message of "Eat, drink and make merry".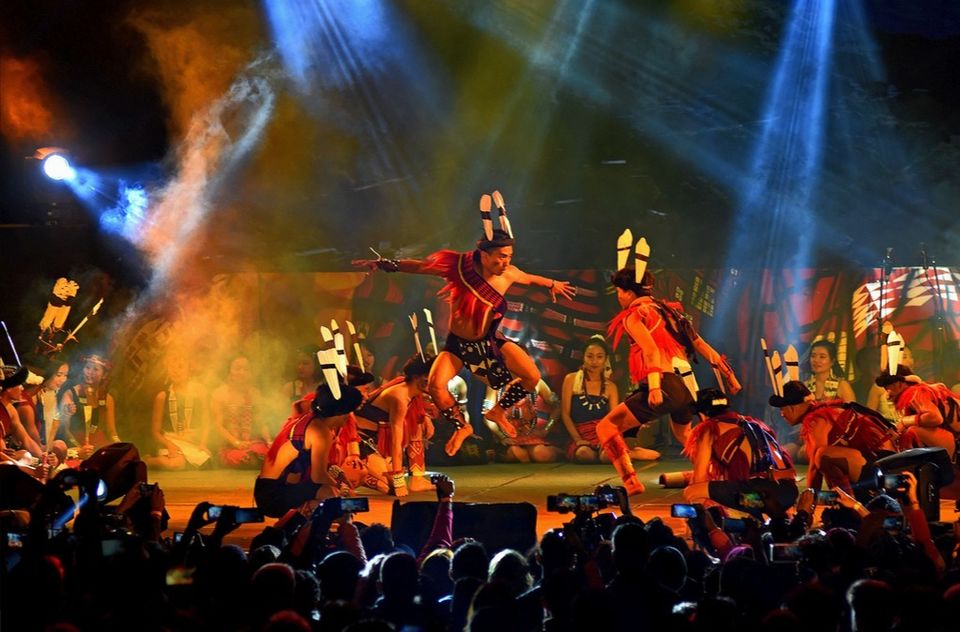 This list wouldn't be complete without a mention of the 'festival of festivals,' right? The Hornbill festival is a special celebration held every year from 1 to 10 December, in the Northeastern state of Nagaland. It's a way of celebrating the cultural-heritage of the state along with inter-tribal relations as the state is home to several tribes. The name of the festival comes from the Indian hornbill, the large and colourful forest bird which is displayed in the folklore of most of the state's tribes. All the tribes of Nagaland take part in the festival where people can enjoy the colourful performances, crafts, sports, food fairs, games and ceremonies!
What are you even doing if you haven't heard of the enormous Kumbh Mela that takes place every year in Allahabad (Prayagraj). This pilgrimage festival isn't just marked by a ritual dip in the holy waters, but also celebrates community commerce with numerous fairs, education, religious discourses by saints, mass feedings of monks or the poor, and entertainment spectacle. Millions of devotees gather between January and February to take a dip in the holy rivers as a means to prāyaścitta (atonement) for past mistakes.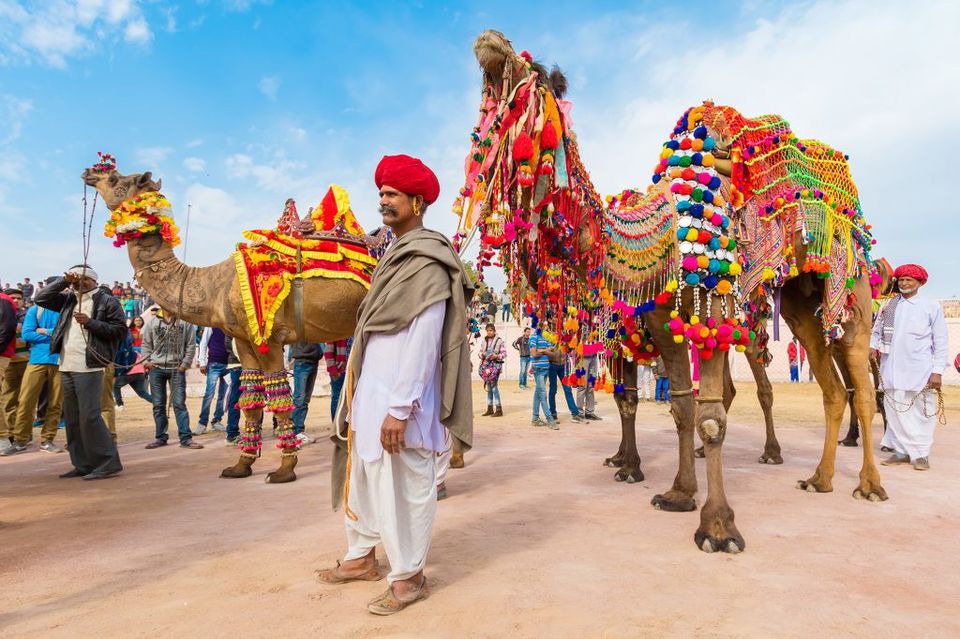 I've been able to witness this one first-hand and it's a must for everyone who wants to experience a hatke Indian fête! Held annually in the religious city of Pushkar, this one's a unique multi-day cultural livestock fair that displays camels, cattle, horses and more, along with cultural events and competitions. Attracting international and local visitors, this 5 day extravaganza happens at the banks of the Pushkar Lake. It's a celebration like no other.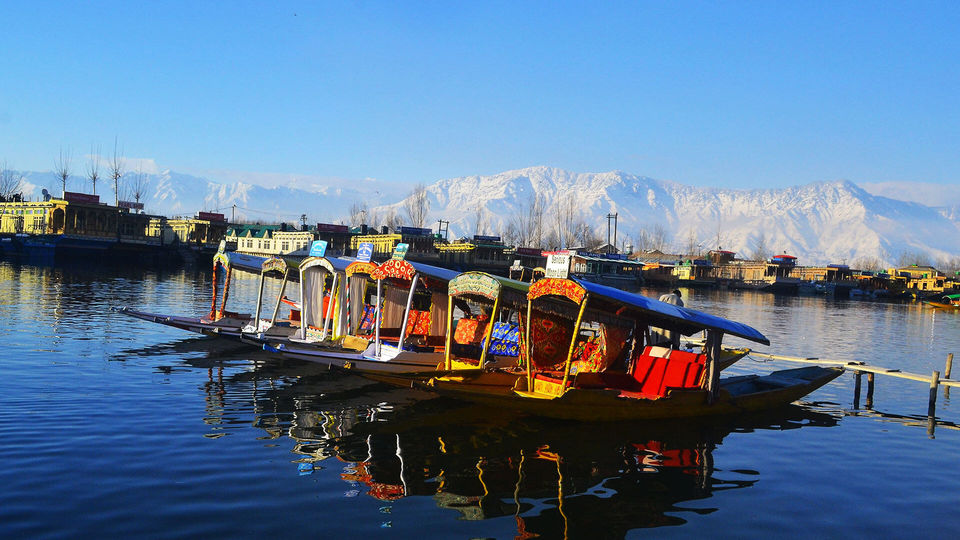 You must've heard of the venetian gondolas, but have you heard of the beautiful shikhara boats of Kashmir? A cultural icon of the Northern most state, Shikara Festival takes place in the famous Dal lake of Srinagar. It's the most recent festival on the list, commenced by the government in 2016 to attract more travellers to experience the beauty of Kashmir! Full of vigor and vibrance, visitors can witness Shikara boat races, floating markets and houseboats during the festival.
Enjoyed reading this? I'm sure you'll enjoy experiencing these unusual festivals of India even more. So, tell me which one are you planning to head to next?
If you've experienced these festivals, don't forget to share your experiences on Tripoto to earn credits and redeem them for amazing stays and getaways once it's safe to travel!