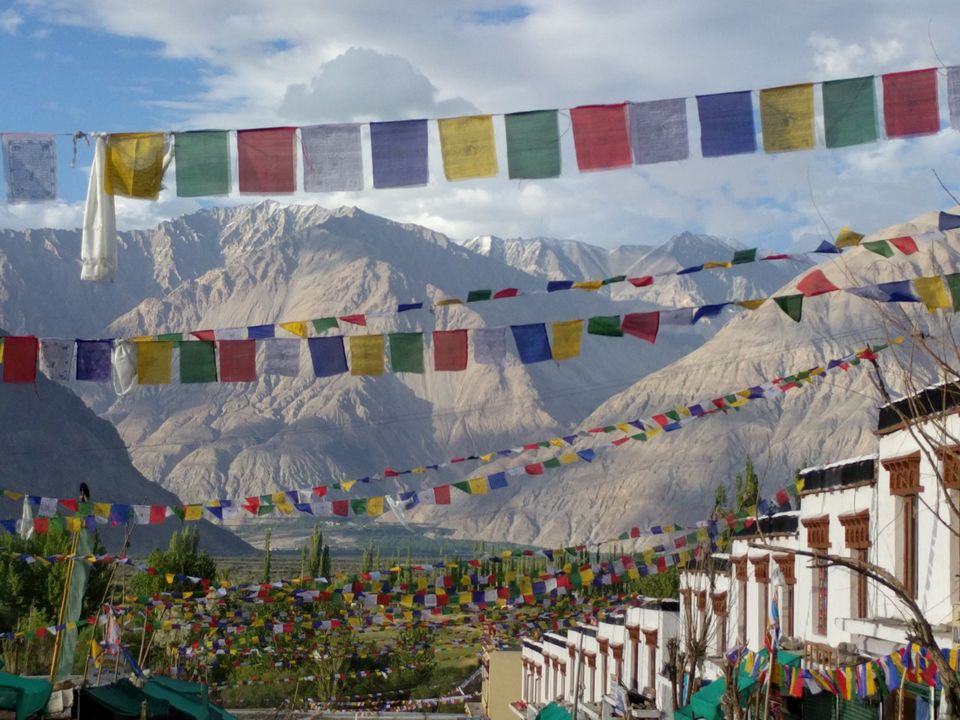 I love Prayer Flags as much as you all do and this year particularly I have been lucky enough to come across them in most of my destinations. Be it my backpacking trip to Sikkim, quick weekend hop to Mcleadganj or relaxed discovery of Ladakh, I encountered Prayer flags and got them home with the hope that I will carry their blessings with me for days and months to come!
Prayer flags are rectangular cloths placed on single poles or strung along lines and are hung on mountains and peaks high in the Himalayas, on temples or homes. Have you noticed that the flags are arranged from left to right in a specific order of colors- blue, white, red, green, and yellow and each color have a meaning attached- red is for Fire, blue is for Sky, yellow is for Earth, white is for Clouds & winds and green represents Water.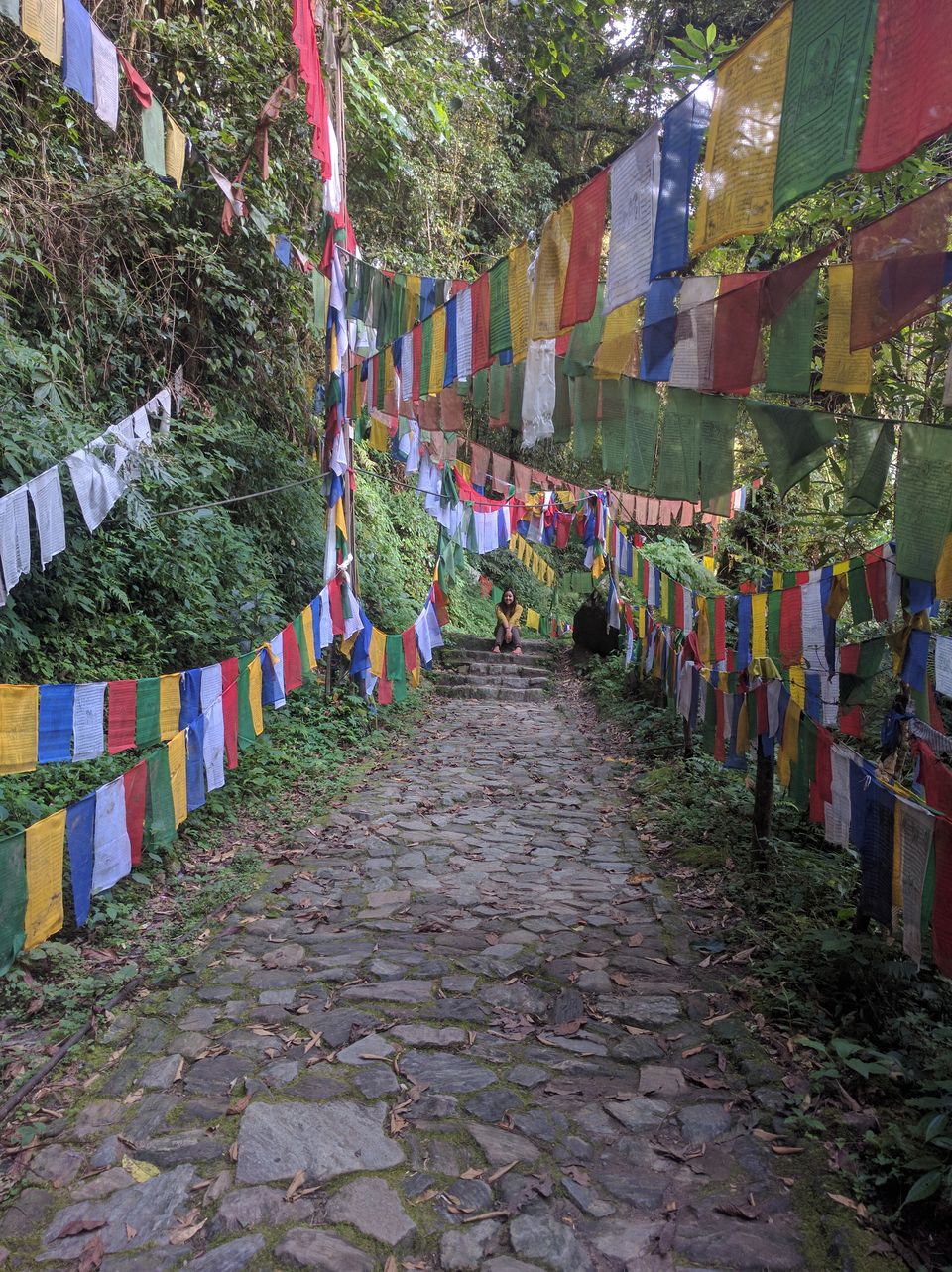 Lung ta and Darchor: There are two kinds of prayer flags: horizontal ones, called Lung ta, more commonly seen, their top edge is hung on a string and these are the one we generally buy to put on our bullets and cars! Lung ta literally is translated also as "wind horse".
Darchor (vertical) prayer flags are usually large single rectangles attached to poles along their vertical edge, you will see them planted in the ground, mountains and on rooftops, and can be compared to a flag! "Dar" translates as "to increase life, fortune, health and wealth," "Cho" translates as "all sentient beings".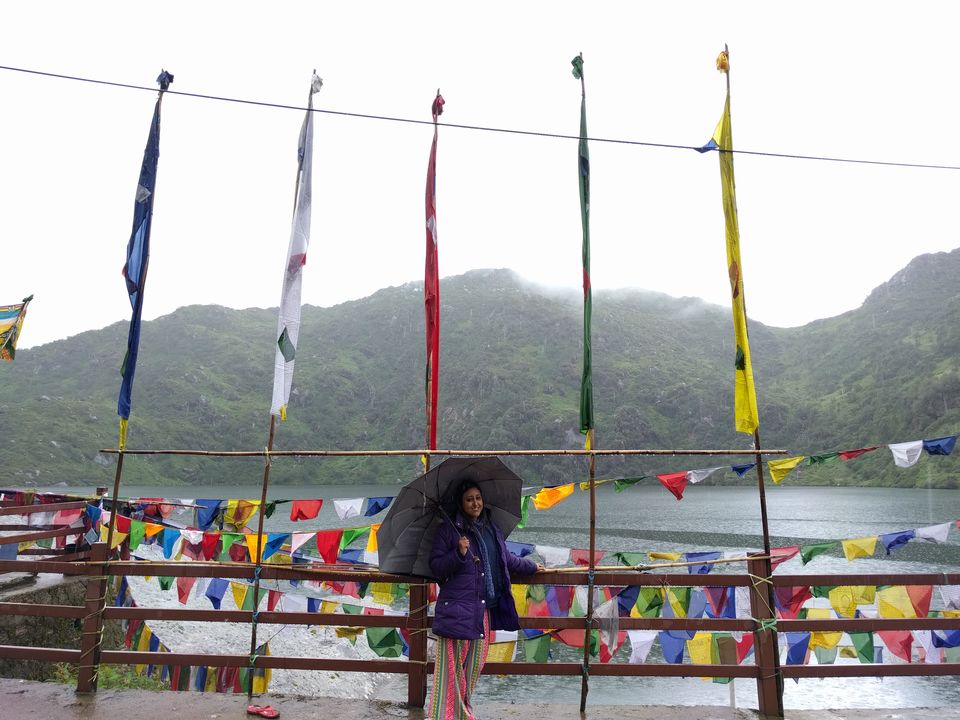 Prayers Of Prayer Flag- The center of a prayer flag traditionally features a "Ta" (powerful or strong horse) bearing three flaming jewels on its back. The Ta symbolizes speed and the transformation of bad fortune to good fortune. The three flaming jewels (ratna) symbolize the Buddha, the Dharma (Buddhist teachings), and the Sangha (Buddhist community), the 3 cornerstones of Tibetan philosophical tradition.
Various versions of 20 traditional mantras surround the Ta, each dedicated to a particular deity. In addition to mantras, prayers for the long life and good fortune are often included. Images (or the names) of four powerful animals- the dragon, the garuda (a wise eagle-like bird), the tiger, and the Snowlion, adorn each corner of a flag.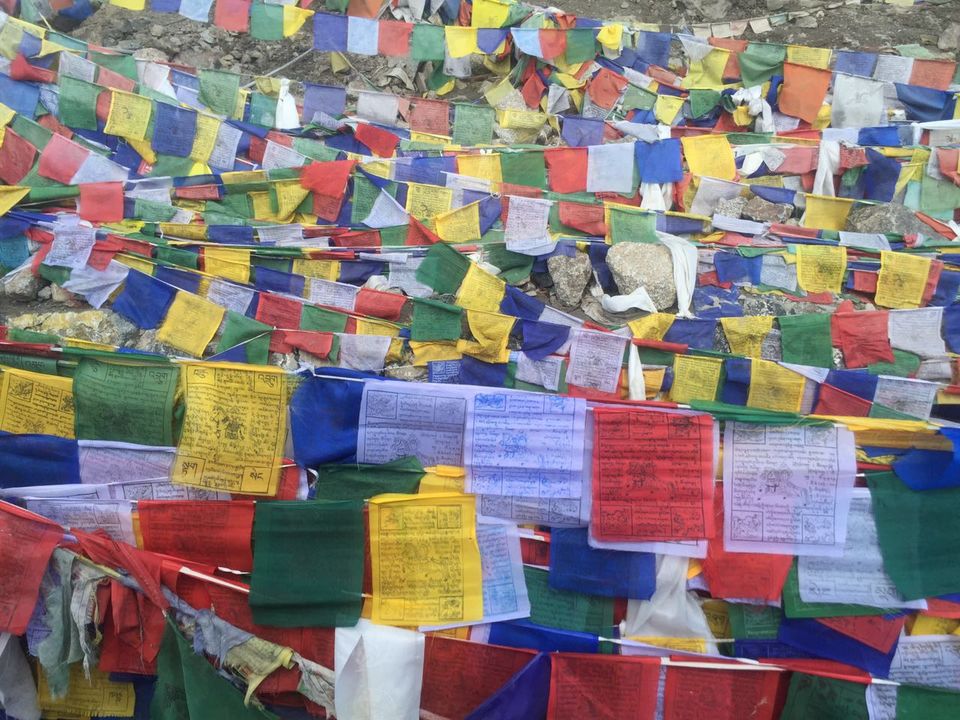 Tibetans believe that the prayers (or blessings) printed on each flag in Tibetan script are activated by the physical motion of blowing wind and are thus transmitted outward into the cosmos. The flags will eventually fade, tear, and disintegrate into nothingness. Tibetans hang them at the summits or the roofs..high above so that they flutter in the wind and promote peace, compassion, strength, and wisdom.
I remember a Lama telling me at Majnu ka Tila, Delhi at a souvenir shop, where I was thinking of buying a couple more flags- He said, 'Let the flags be, hang them and let the prayers float for everyone around you and let the color fade away. And then burn them up. Do not throw in a dustbin, let it become ashes and replace that old flag with a new one- appreciate the endings and new beginnings". This learning has stuck with me and the prayer flags has become a perfect symbol of change and hope and positivity!
Travellers and locals also used Prayer flags at lot at mountain passes and roads which were very risky and used to attract lot of accidents. They started putting the flags as a symbol of good luck as each flutter of the flag is considered as a prayer to the gods.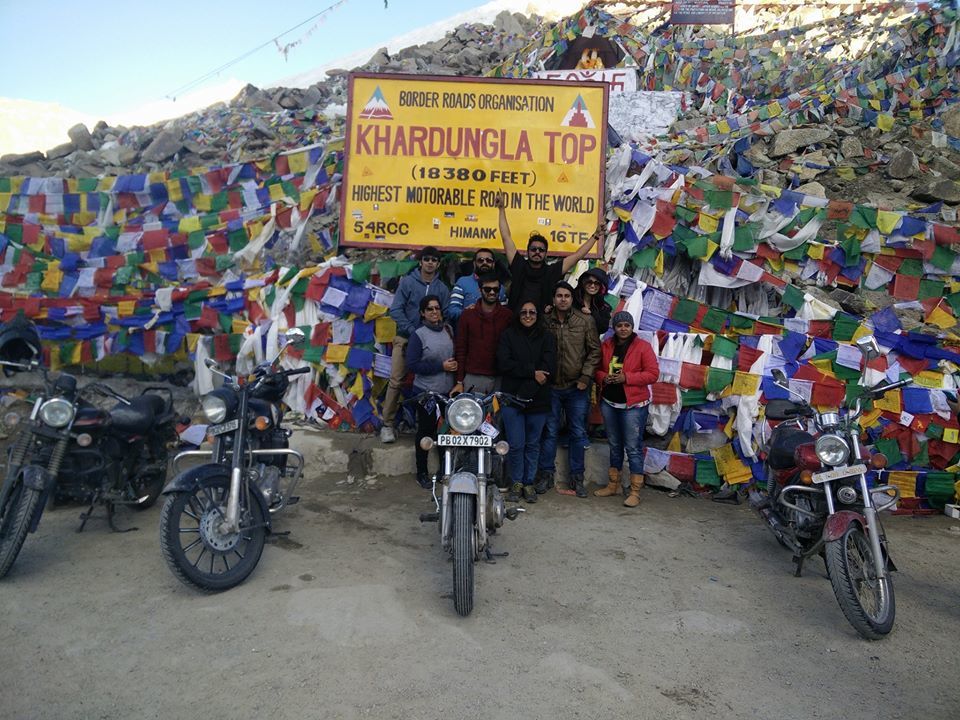 Couple of people believe that hanging the flags on inauspicious astrological dates may bring misfortune for as long as they are flying. Buddhist replace old prayer flags with new ones annually on the Tibetan New Year. So, check out those dates & don't dump them once their color fades away but burn them!
So, continue to gift them to your loved ones and feel good about the blessings that are coming our way whenever you see them flutter! Infact, it is said, you can create your own Prayer Flags by writing your prayers, wishes and poems keeping in mind harmony and peace that you want to see in the world. Every time you look at these flags, let them remind you to continue to send out your own prayers for hope, kindness and generosity.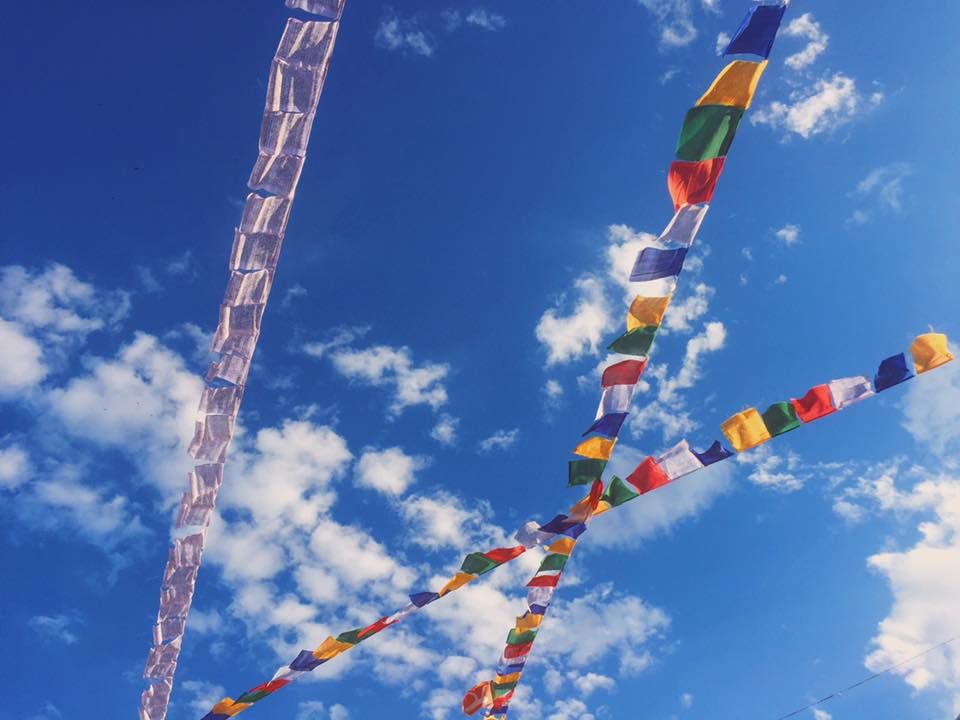 Flutter and Bless! Om Mani Padme Hum!