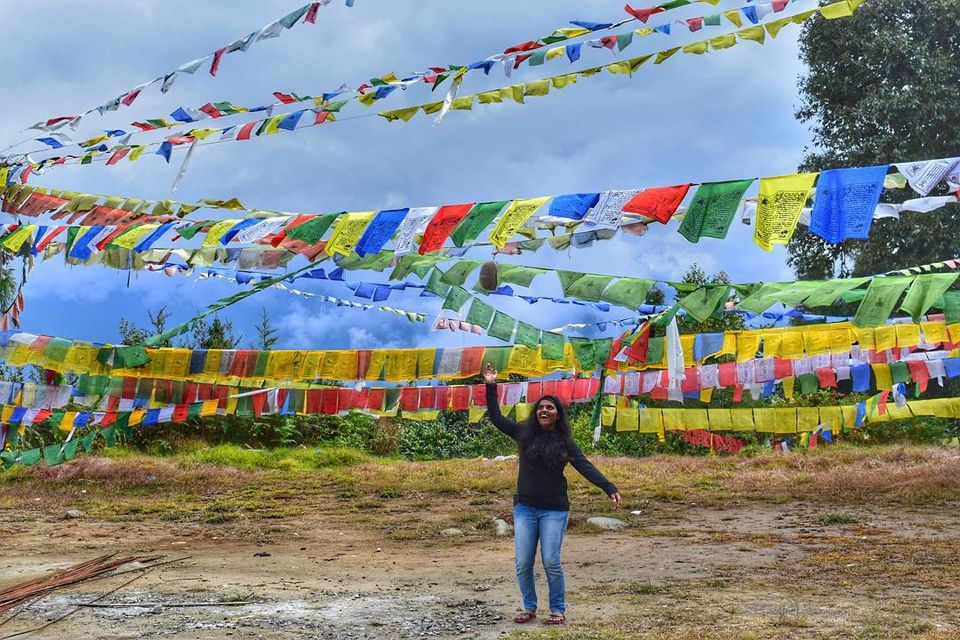 The Escape Land
Prayer Flags - Sikkim - Namchi
Sandakphu-Phalut Trek
On some days, you would want to escape to a land where there is not a single known face. And in such a land, what would you choose to do?
In such a land, I would chose to wander aimlessly. Yes, every face have a story and a lifetime to express, but let's reserve it for some other walks. In these steps, I would want to listen to my story. It has been a while since I last talked to me about my moods and feelings. Things have changed since I last discovered myself, good and bad things have happened.
I would choose to smile at the rising Sun and cry with the breaking of dusk. On some nights, I would run to follow the moon, some days I'll sloth. Some days, I may make a fire for me, some days I would prefer the sleeping bag for its coziness. I would remain mum for days at length and gaze at the blue waters for as long as I would wish. No timelines. No formal smiles and hellos.
In all those spaces which I wander with the known, my thoughts wonder if I could find such an escape land.
And then I would see the prayer flags, fluttering to different heights, carrying the lores of all the pairs which pass through them. They don't know the distinguishment between a black or a brown, crippled or runner. They only know one language. The language of wishes made by the yearning hearts, which gaze at them with all the expectations they have bought from back home, and tie it with the waving flag, with a hope that their wishes will be carried far across, to some distant land, where someone who has the power to fulfill them would listen.
Seeing the prayer flags, I am teleport-ed to my escape land. It doesn't matter who is around. The surroundings get blurred, and I am me with my prayer flags. I keep gazing at them. Somehow the beauty is so alluring, that I even forget that I have to make a wish, tie my knot too to be carried. I keep gazing until someone pulls me back and reminds me that there is a motel to return to.
I have always been amazed by the energy that seeing these flags on screen would bring. And on this trek (Sandakphu-Phalut), I saw them in real every hour. Some thought I would get bored and get accustomed, too many flags for 15 days.
But even on the last stretch of the last day of the trek, when I saw the colours in the sky from a distance, I ran after them as if I was seeing them for the first time to get a picture of them undisturbed by human presence. As someone correctly remarked 'I don't like getting clicked with the flags. I feel it disturbs their sanctity". Anyway, I like to get clicked in one single frame with them.
And I finally have brought some with me. On the days when I would fail to find an escape route, I will just gaze at my window, and get lost, again :)
- the beauty of the prayer flags and the Sandakphu-Phalut trek trail.
*************
Prayer flags are printed with holy Buddhist invocations - most commonly Om Mani Padme Hum - which are dispatched to God with each flap of the pennant. Often prayer flags bear the image of a winged horse in addition to written prayers; horses are sacred creatures in Sherpa cosmology and are believed to carry the prayers heavenward with special seed.
The Sherpa term for prayer flag is Lung Ta, which translates literally as "wind horse".