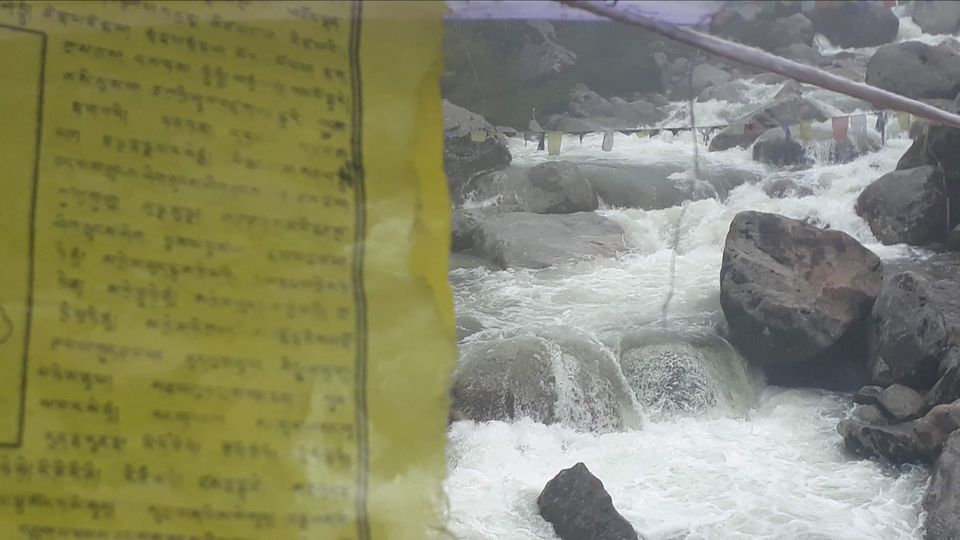 Tibetan prayer flags- Since childhood whenever I came across the beautiful Tibetan prayer flags, I was awed by their colourful beauty and wondered what they stood for. As time went I read about buddhism and Tibetan culture and my mystery about these prayer flags was solved. I belong to a punjabi family loved what I read about buddhism and what it propagates through its various prayers, symbols and prayer flags.
As understood that the flags do not carry prayers to gods, which is a common misconception; rather, it is believed that the prayers will be blown by the wind to spread good will and compassion into all pervading space. Therefore, prayer flags are thought to bring benefit to all.
My love for these beautiful air travellers got me to have one in my home. Then got an opportunity to travel to Gangtok in Sikkim. This city greeted me with such a peaceful aura understood the mystery behind it after my stay there. The city has major Buddhist monasteries. Every house is decorated with colourful prayer flags. The people there carry the same aura of peace and calmness that you feel as if you are flowing in that part of the river which is clear crystal without a rock to obstruct it's way. The river flows with richness of its beauty. No city has impressed me to such a level. I feel every Indian needs to visit Gangtok to learn what treasure this beautiful city holds.