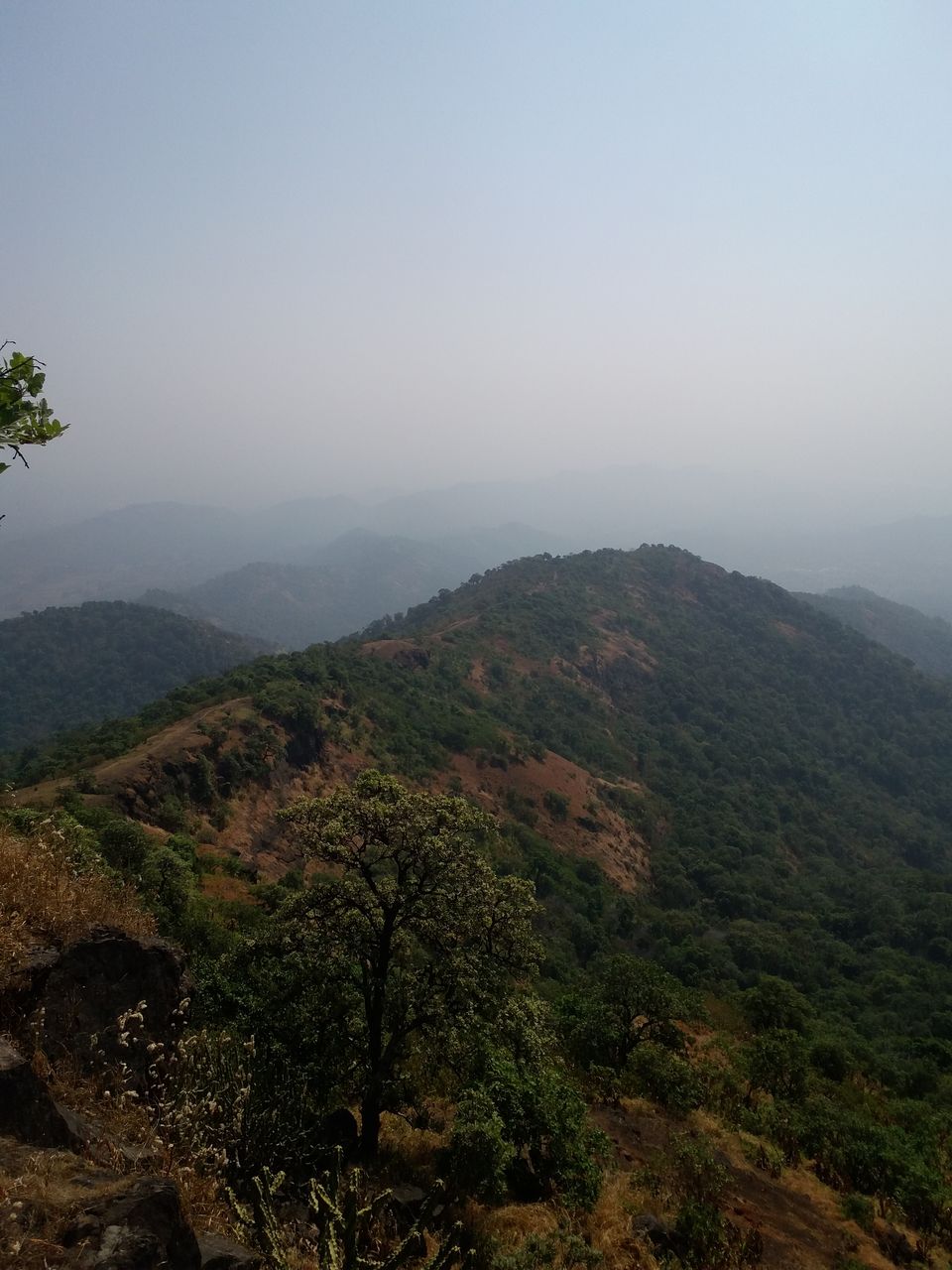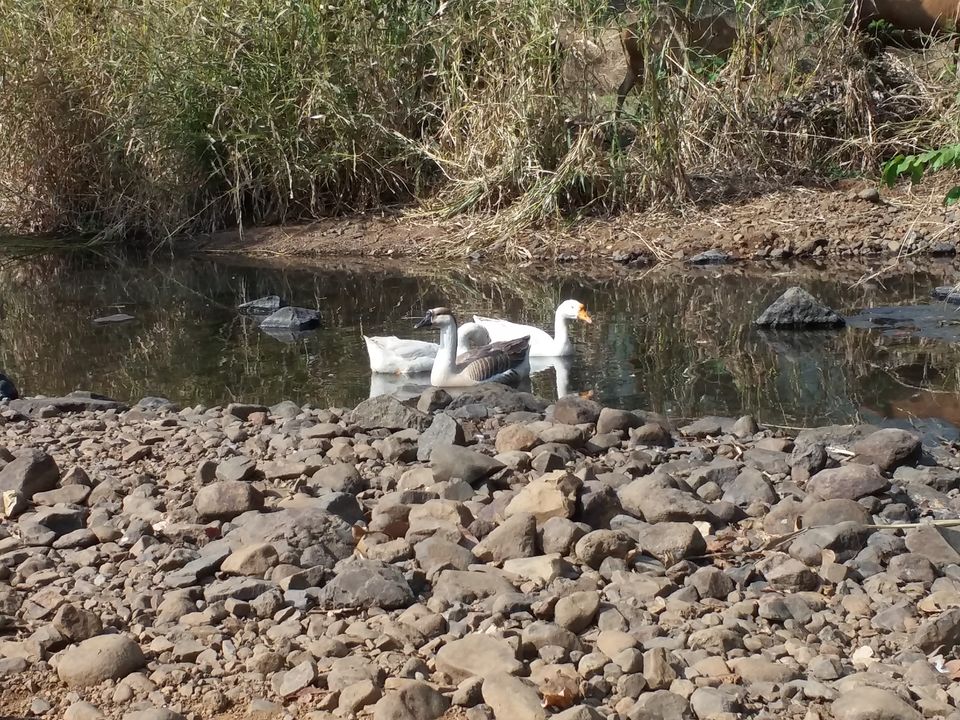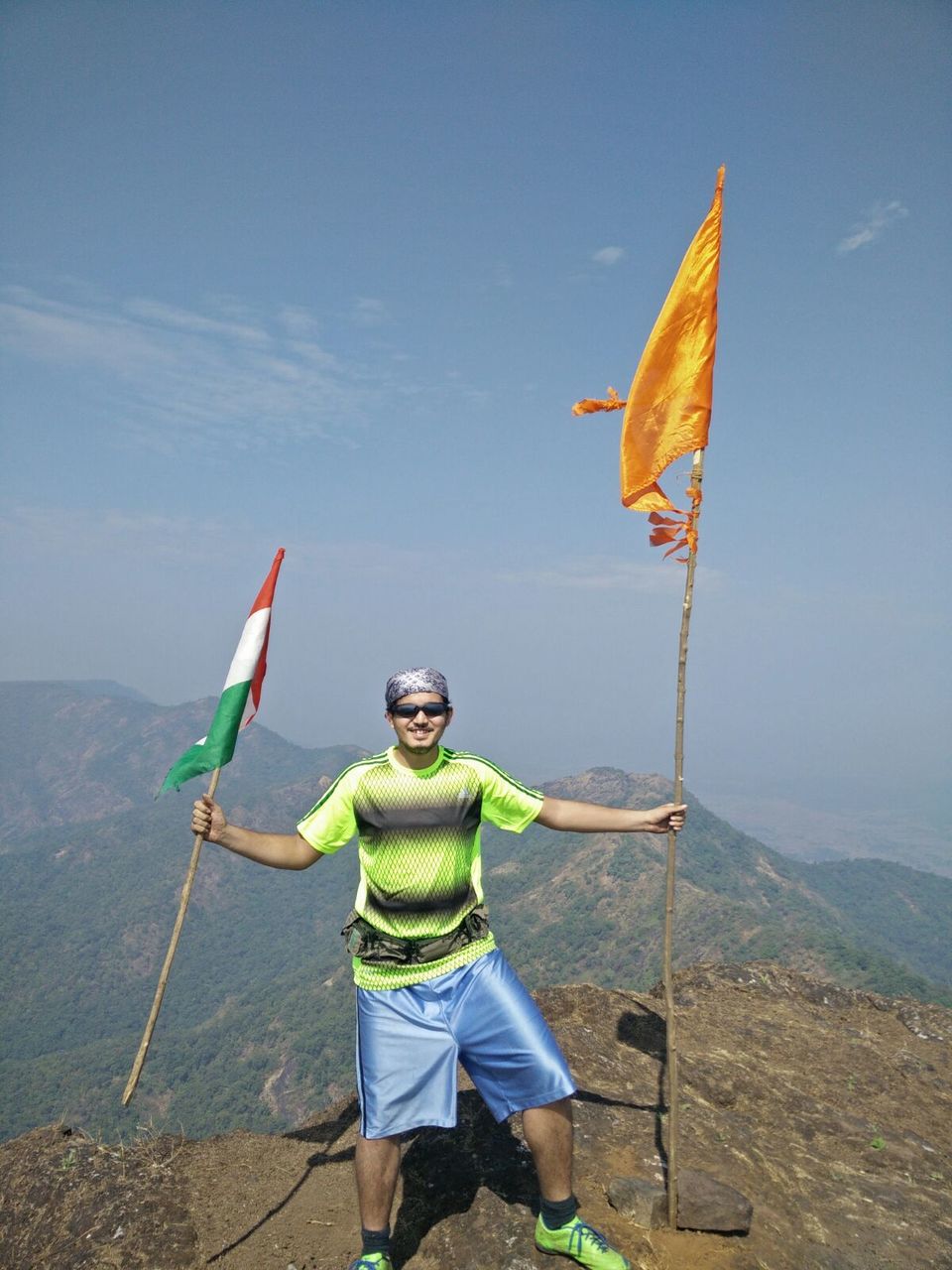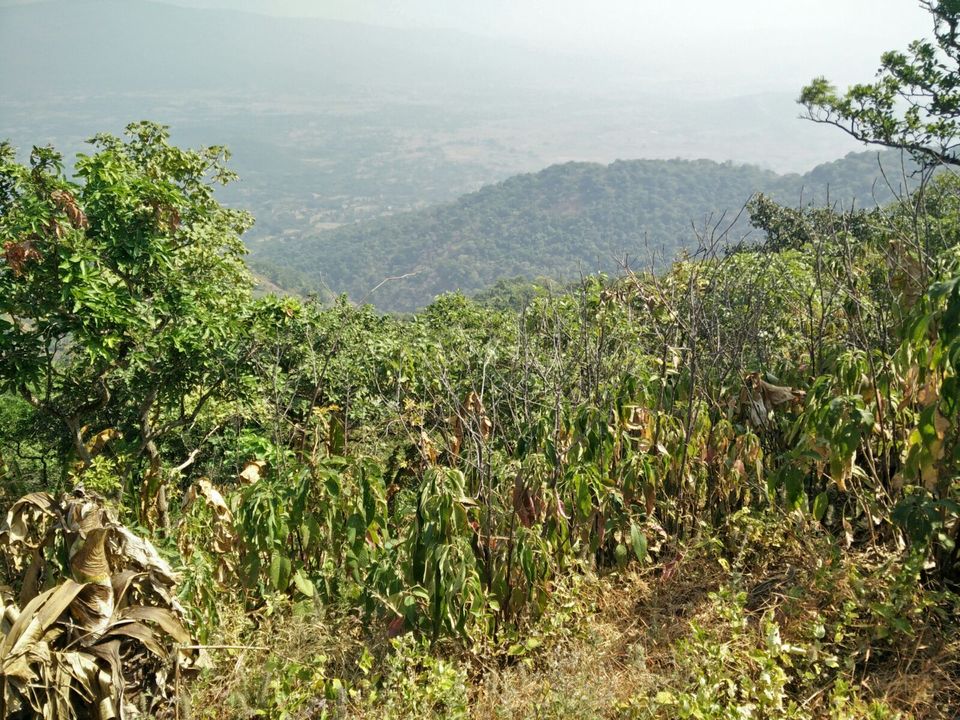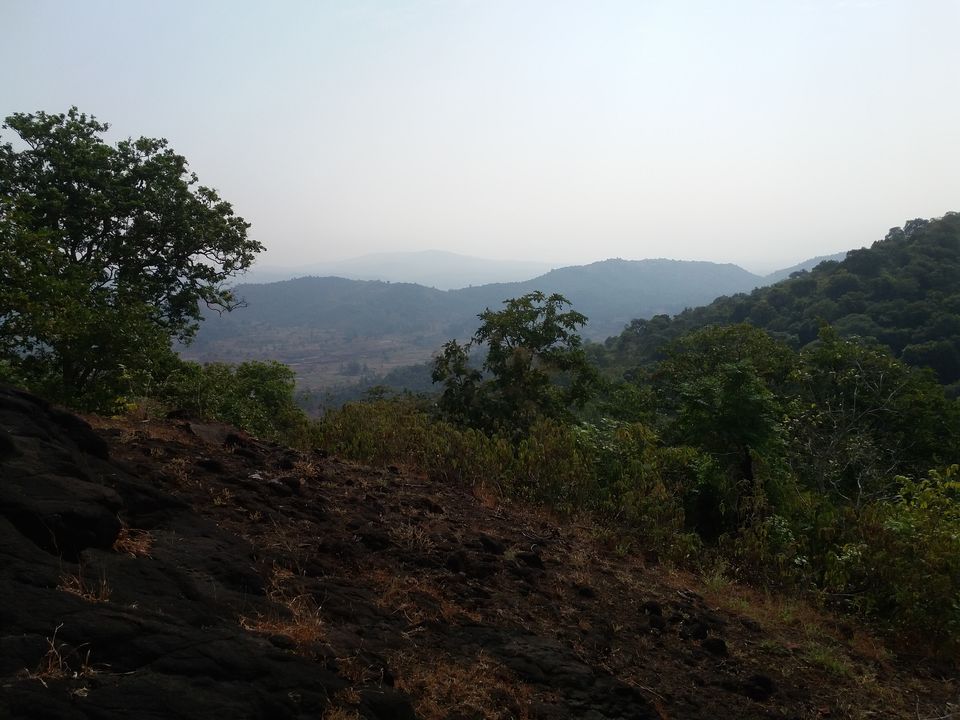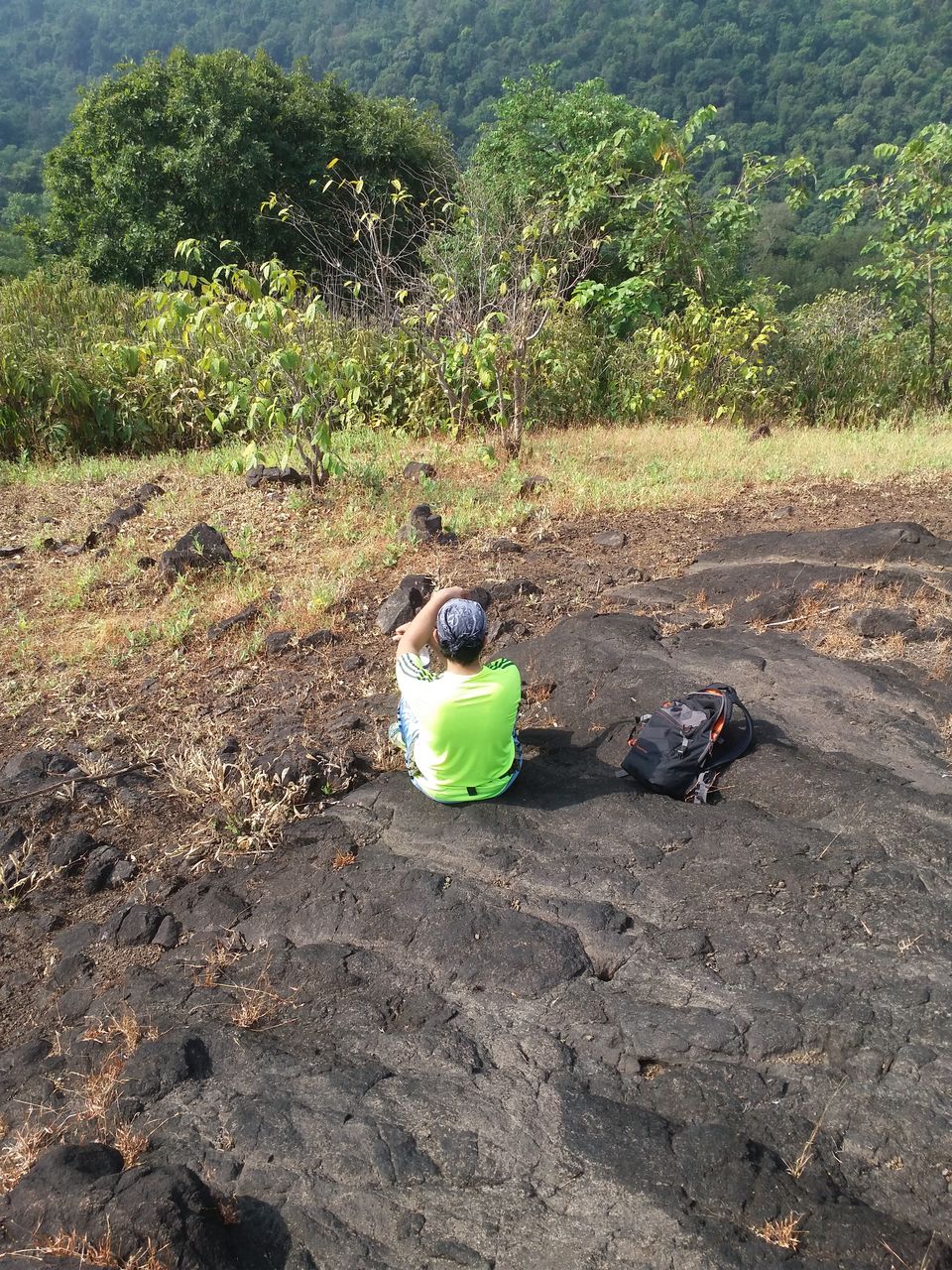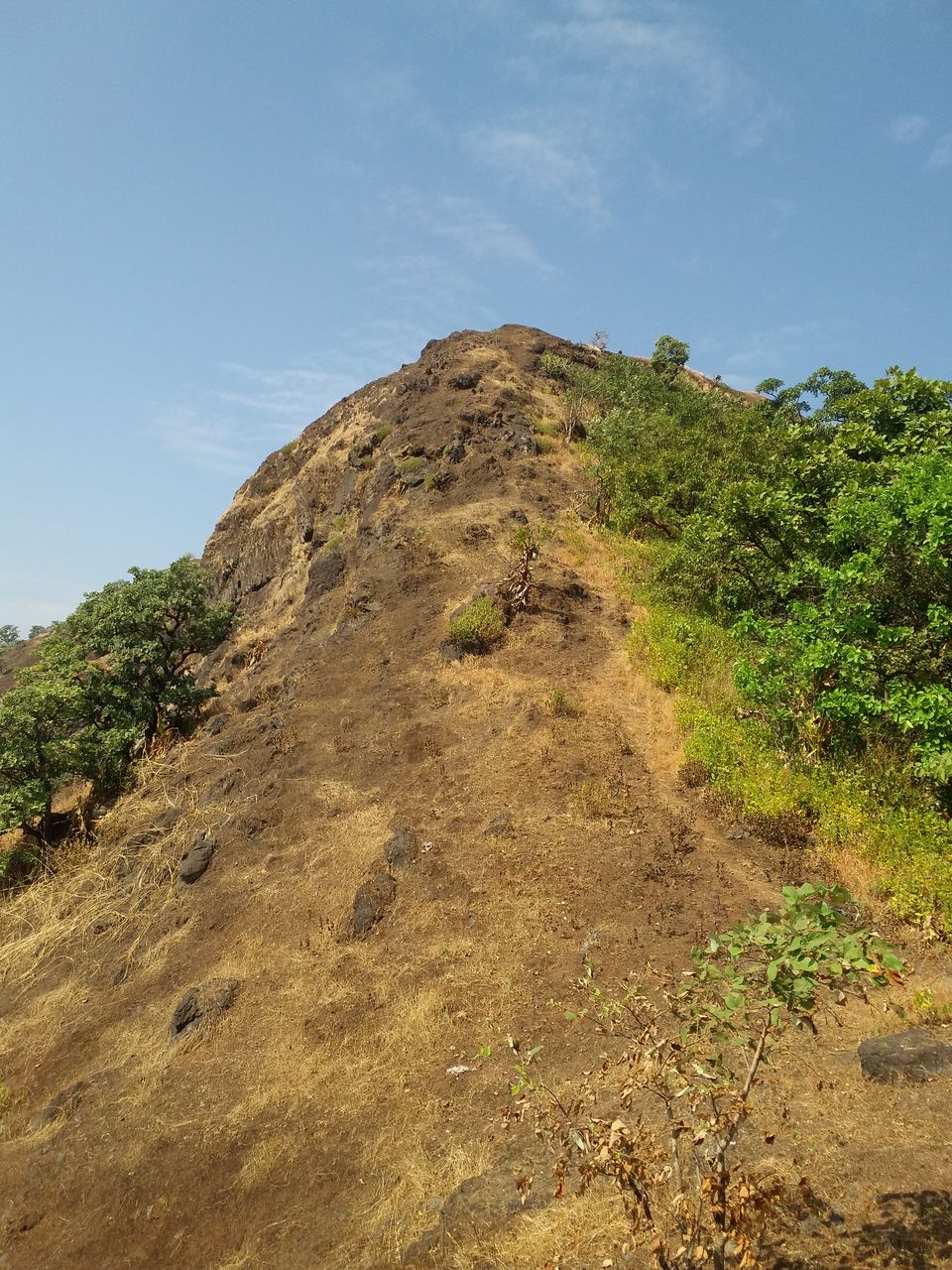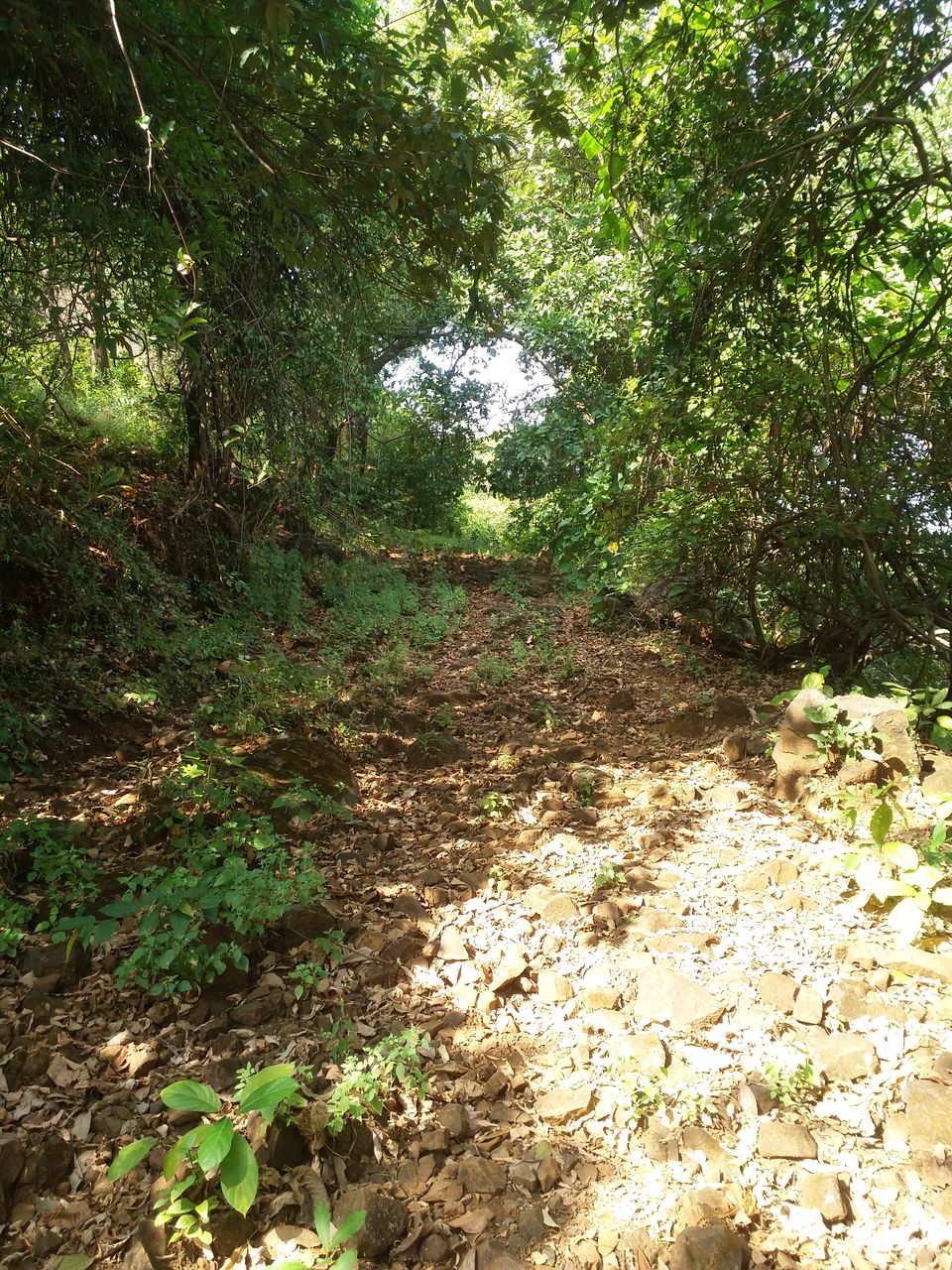 Trekking is definitely one of the best ways to recharge yourself over the weekend. Kamandurg (2100ft high approx.) is one such place that drained us out but also gave us the belief that The Herbal Trekkers can handle the worst. After a bit of discussion through the week we decided to go for an unknown/rare trek. We knew for a fact that Kamandurg is not a place visited by many but what surprised us was there wasn't a single soul in that jungle besides the two of us.
There are a couple of routes to reach Kuhe, Kaman village by road. The one we took was slightly longer but the condition of the road was very good. It is approximately a two hour drive from Andheri to Kuhe. We took the NH-8 highway and after crossing Vasai Bridge we halted for breakfast at Khrisna's. After a quick bite and buying sufficient water (you do tend to run out of water on this trek, so please carry extra water) we were back on NH-8. Soon we reached Shrisaad Phata from where you turn right onto the Vajreshwari road. Continue on Vajreshwari road for 5-6km and turn right onto the Great Escape Water Park road. Keep going on that road for 12km and you will come across a rickshaw stand, turn right from there. Keep following the road from there on (couple of right turns in between) and then turn left when you sight a mud road. Go on for one km on that road and you will reach Kuhe, the base village. You can park your car there and start your trek. Alternatively, you may catch a train to Vasai station. Board a ST bus from Vasai station road for Kaman Village. If you don't get a ST bus for Kaman village take a bus for Chinchoti Naka and from there on a tum tum ride to Kaman village.
We started our trek from Kuhe, it is about a 3-4hour trek. I'm not sure about the duration as we were lost in the jungle after the first 30 minutes. It is very essential to take a guide (a local) along with you on this trek because there are either too many trails to choose from at a given point or none at all. The trails just seem to end abruptly in this thick bamboo forest. So we started our trek with a mistake and that was by asking for directions at a house at Kuhe. It's a small village with merely 5- 6 houses. The guy was kind enough in pointing out the starting trail. When asked him how far the fort was, he gave us the typical reply, " Saralach aahe ". Taking his word for it, we started our trek at 10am. We could sight the fort/peak from the village and it seemed to be just beyond the couple of hills. So we crossed a dried up river bed and went on following the trail. Soon the trail split into three. So we chose the one which seemed like the main trail and followed it through the forest. There is not a lot of wild life that you will spot but different kind of insects, snakes and ant hills for sure in that thorny forest. Soon the trail again split into two, but we could sight the fort from that point so we decided to take the one heading towards the fort as the other one was going in completely opposite direction. After sometime that trail ended and we were left stranded. Which seemed exciting at first as we had to make our own way through the forest. So we started working out our way either through dry water fall patches or around the bamboo trees and soon we would find a new trail, which would eventually end. This kept happening over and over again and every time we trusted a trail we just seemed getting away from the fort. A couple of hours had passed by then so we decided to end the trail crap and just head for the peak. So we decided the climb the hill before the main peak, vertically by cutting through the forest and once we were on top hoping to find someone to whom we could ask for directions. We did manage to reach the top of the hill with a few difficulty and cuts, but when we did there was no one around besides both of us scratching our legs. We actually were expecting that it might turn out this way because throughout the trek we dint see anyone (neither the local nor other trekkers) or any chai huts. But we were happy to see a proper trail leading to the peak and the terrain after that was mostly full of rocky patches. So you dint really need a trail. We reached the peak by 12.30 clicked a few pictures, enjoyed the breeze and set off again by 1pm. It is by far the smallest peaks that I have seen, as in width wise. Just a space for a few people to stand and nothing else. But the view is good and I'm sure it would be much more scenic in the monsoons.
While getting down we decided to take the trail that we met half way before the rocky patch as it looked promising. Following it for a hour and a half we reached a bottom of a hill just to be surrounded by other hills and a thick jungle with no trail and no sense of direction. It was at that instant that we heard a wild boar. With the heat beating down on us and running out of water that was the least of our problems. We researched the area a bit before going and some had mentioned a few water bodies on the way, but we could see none. Nevertheless we started rationing our water from there on and decided to take on the jungle once again. And that was our second mistake. Without having a sense of direction (then we thought that we knew in which direction was our base village) we decided to climb the hill in between us and the base village. This time going through not just the thorny bamboo trees but also many creepers (entangling ourselves a few times), climbing steep rocky patches completely covered with long dry grass (underneath a lot of loose rocks) we somehow managed to reach the top of the mountain. And this time we dint enjoy at all what we saw. We could only see another mountain in front and a few fields besides it and not the base village that we were looking for. It was half past three by then and we knew it would get dark soon being winter and we weren't carrying torches thinking it was going to be a day trek, we weren't equipped to camp the night in a forest nor did our cell phones have a lot of power left. But what we fortunately did have unlike lot of other treks is the mobile network (3G). So we tried using Google maps and that did work. It showed us the direction (arrow, not the road obviously) in which our village was and it wasn't very far, so there was our ray of hope. We had two options, either to climb another mountain and down through the jungle straight to the base village or go around the mountain to those fields and from there on take a ride to our base village if it were too far. As it was getting closer to dusk we decided to go with the latter option to try and stay out of the jungle. But the main task on hand was getting down the hill on which we were already there. We searched for quite some time but there were no trails leading down. We had already had enough adventure for the day, so we decided to avoid the thorny trees and creepers, instead chose a dry water fall patch to go down. But soon there was a cliff and we had to take another way. As time was running out and our desperation level to get out of the jungle was going up by every passing second we chose to just take on the forest for one last time and reach those fields. Somehow by jumping, sliding and whichever mean possible we did manage to get down the hill and reach the fields.
Just by the fields there was a stream flowing and a few ducks quacking in it. It was like as if they were singing "We are the Champions, We are the champions" for us :P We managed to cross the fields but there wasn't a village nor a road in the surrounding but could see the base village from there which was possibly around 4km away from there. It was a relief to finally walk on a flat surface without any thorns or creepers around your body and we managed to reach the village by 6.30ish and take a long drive back home.
Personally I have mixed feelings about the trek but I think I might just go there again in the monsoons and advice you'll to do the same.
Difficulty Level: Moderate (guide is a must for the trek)
Preferable season: Monsoons
Hope you have a safe, clean and green treks (please do not litter)
Best wishes,
The Herbal Trekkers